Industry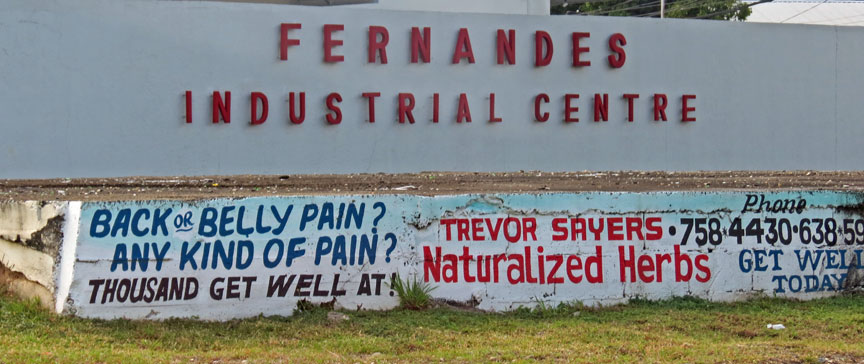 Port of Spain is a shopping and business centre for much of the country. Most government offices are also located in the city and many important Government services can only be accessed in the Ministry offices located downtown. Within recent years, local banks headquartered here have helped it become a financial centre for the Caribbean and Central America region. Two of the largest banks in the Caribbean, Republic Bank, Trinidad and Tobago Limited and RBTT (reacquired by the Royal Bank in 2008) are headquartered here or base their Caribbean operations in the city.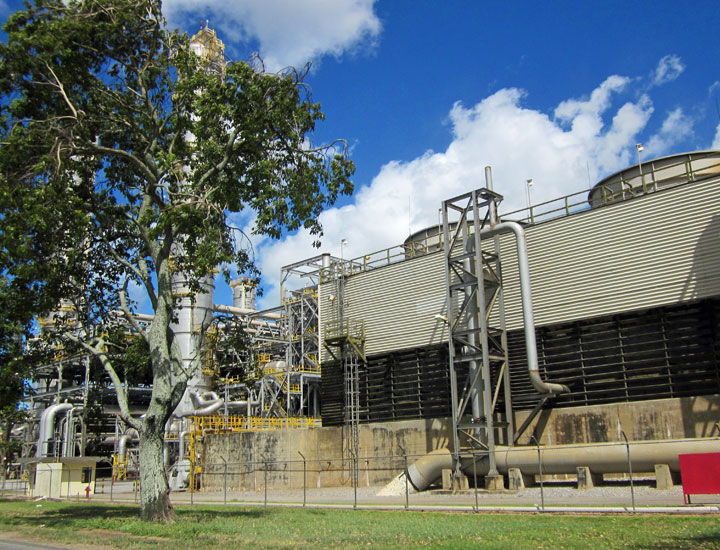 Trinidad's economy is based on natural gas and oil. No heavy industrial sites are located in Port of Spain, but a major oil refinery and many petrochemical and iron and steel plants exist or are planned for sites south of it and closer to Trinidad's second city of San Fernando. However, the oil and gas majors and some service companies have located their headquarters in the city to be in close proximity to government services, infrastructure and the high quality of life many citizens of Port of Spain enjoy. Some of the oil and gas company headquarters located in Port of Spain (many others are found in San Fernando & Point Lisas)include BPTT, BGTT (British Gas), BHP Billiton, EOG Resources, Fluor, Repsol YPF, Atlantic LNG and Baker Hughes.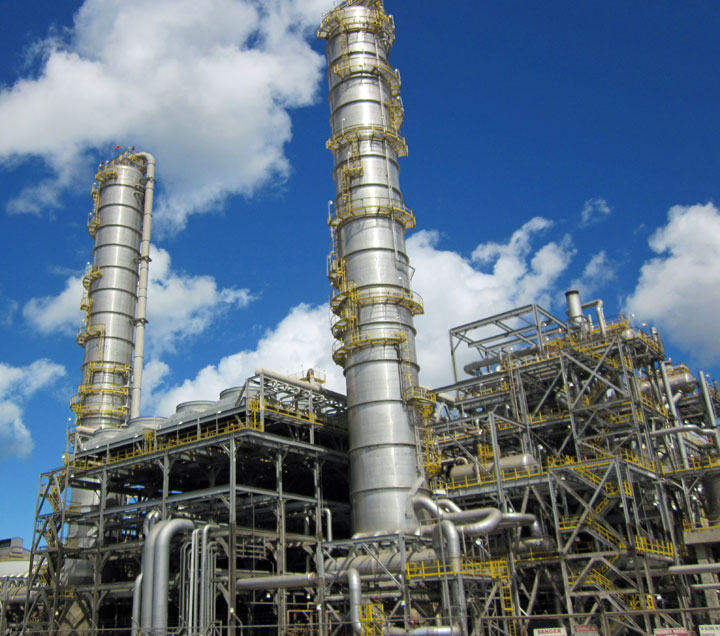 Trinidad and Tobago is considered one of the wealthiest nations in the Caribbean and some of this wealth is on display in Port of Spain. High-income proceeds from the international sale of natural gas has aided the country in the Port of Spain International Waterfront project constructed on former Port Authority Land. The Port of Port of Spain is the country's major port for containerized shipping followed by the Port of Point Lisas. Cruise ships also dock at the port which has: public international cargo-handling facilities for containerised, break-bulk, Roll-on/Roll-off and dry/liquid bulk cargo The Port also operates the ferry service between Trinidad & Tobago, as agents of the Government of the Republic of Trinidad and Tobago. Tourism is targeted for expansion and is a growing sector in the city's economy, but it is not as important as in other Caribbean cities. Port of Spain has a large agricultural market, known as the "central market" where food produced in the surrounding hinterland is traded.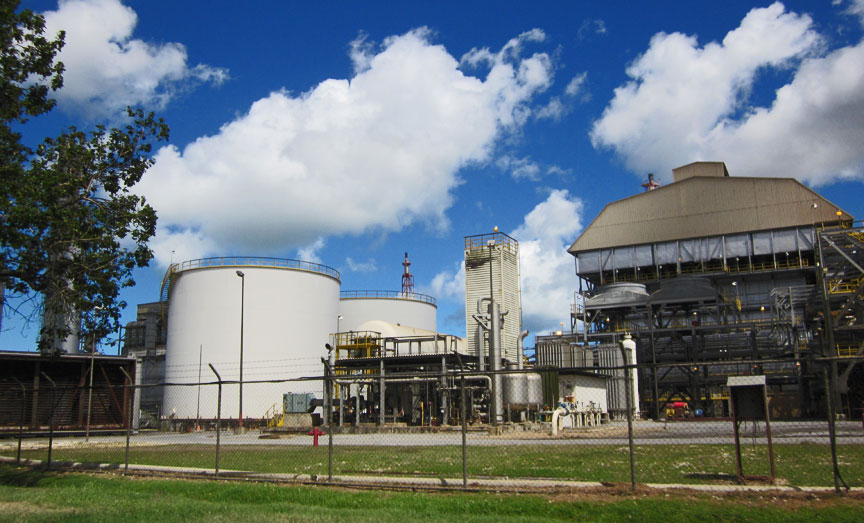 Trinidad is one of the wealthiest and most developed nations in the Caribbean and is listed in the top 66 High Income countries in the world. In the Caribbean, it is the second richest country (behind only The Bahamas), with a per capita GDP of USD $28,400 (2009). In November 2011, the OECD removed Trinidad and Tobago from its list of Developing Countries. Trinidad's economy is strongly influenced by the petroleum industry. Tourism and manufacturing are also important to the local economy. Tourism is a growing sector, although not proportionately as important as in many other Caribbean islands. Agricultural products include citrus, cocoa, and other products.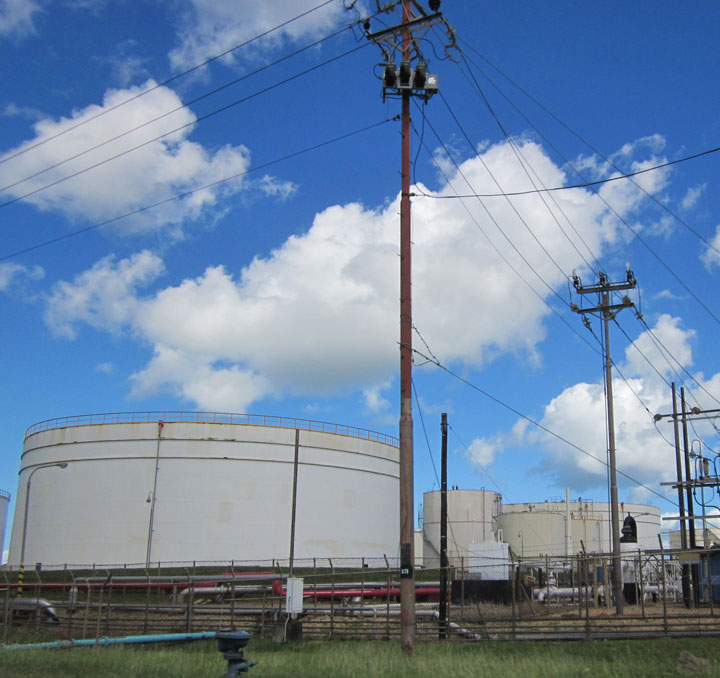 Recent growth has been fueled by investments in liquefied natural gas (LNG), petrochemicals, and steel. Additional petrochemical, aluminum, and plastics projects are in various stages of planning. Trinidad and Tobago is the leading Caribbean producer of oil and gas, and its economy is heavily dependent upon these resources but it also supplies manufactured goods, notably food and beverages, as well as cement to the Caribbean region.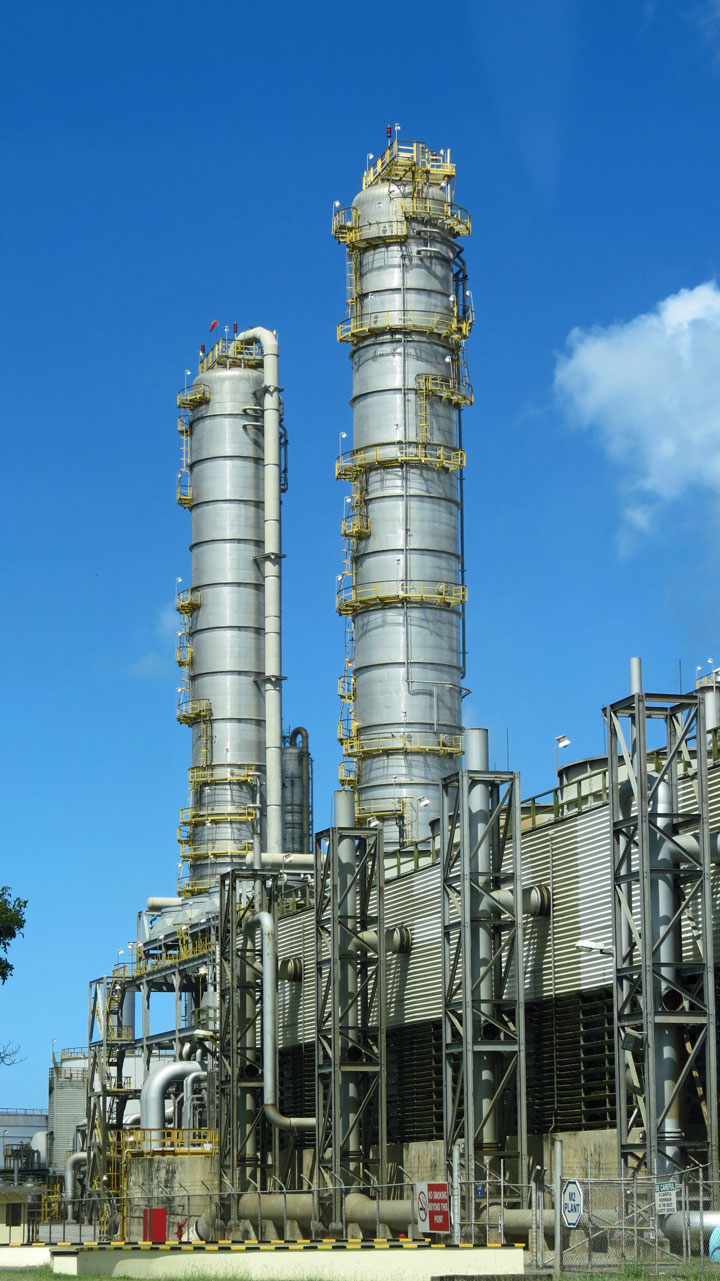 Oil and gas account for about 40% of GDP and 80% of exports, but only 5% of employment. The country is also a regional financial centre, and the economy has a growing trade surplus. The expansion of Atlantic LNG over the past six years created the largest single-sustained phase of economic growth in Trinidad and Tobago. It has become the leading exporter of LNG to the United States, and now supplies some 70% of U.S. LNG imports.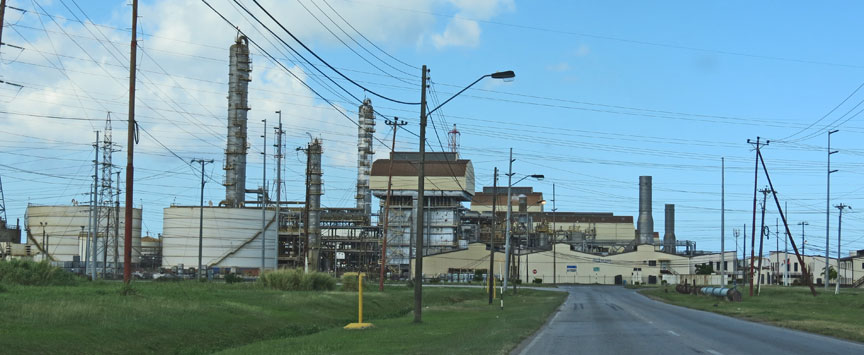 Trinidad and Tobago has transitioned from an oil-based economy to a natural gas based economy. In 2007, natural gas production averaged 4 billion cubic feet per day (110,000,000 m3/d), compared with 3.2×106 cu ft/d (91,000 m3/d) in 2005. In December 2005, the Atlantic LNG fourth production module or "train" for liquefied natural gas (LNG) began production. Train 4 has increased Atlantic LNG's overall output capacity by almost 50% and is the largest LNG train in the world at 5.2 million tons/year of LNG.
Text from Wikipedia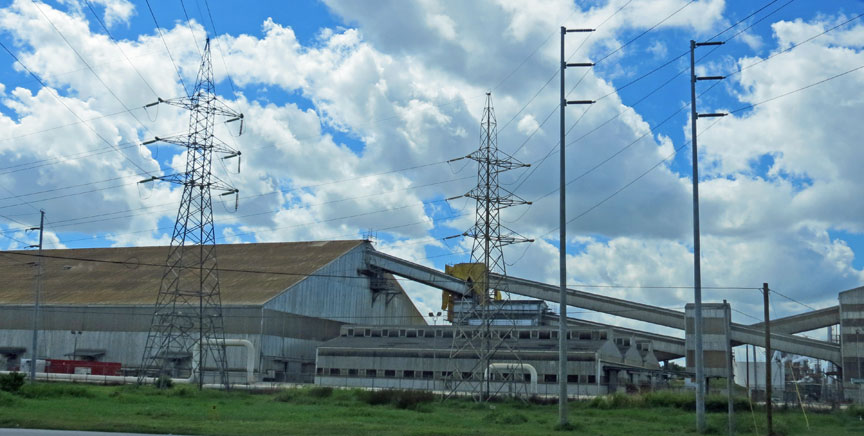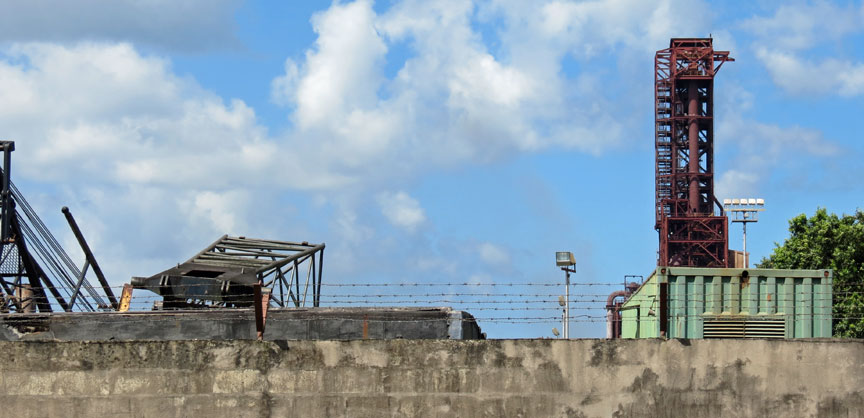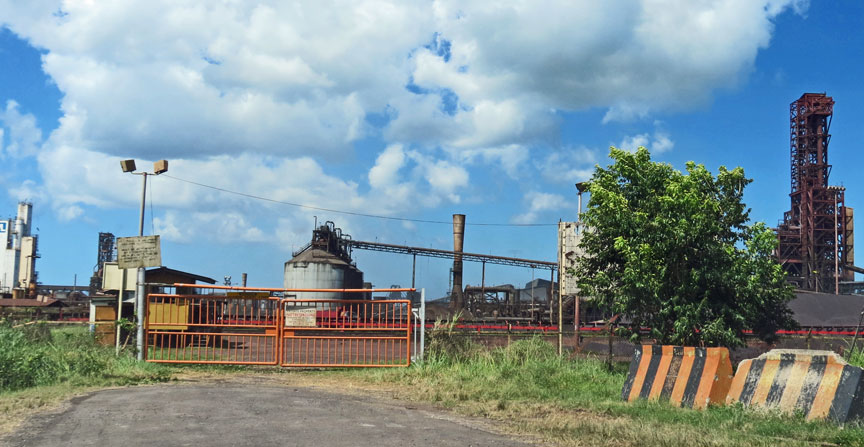 steel mill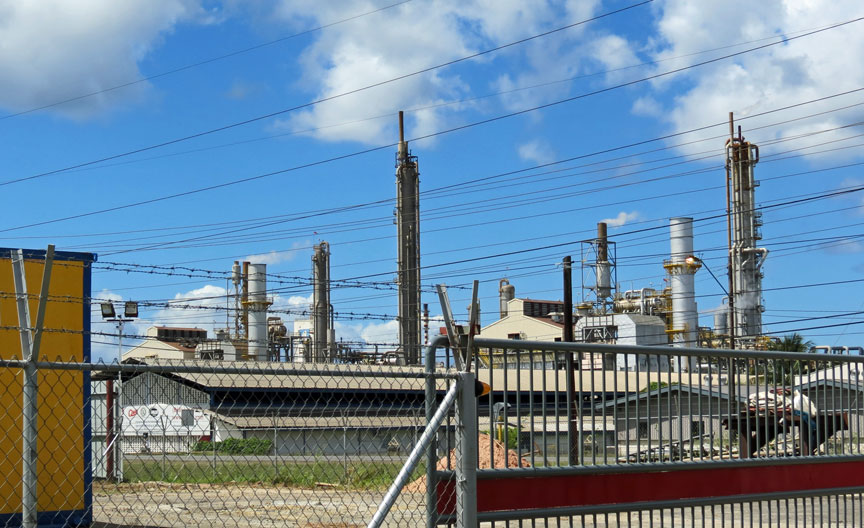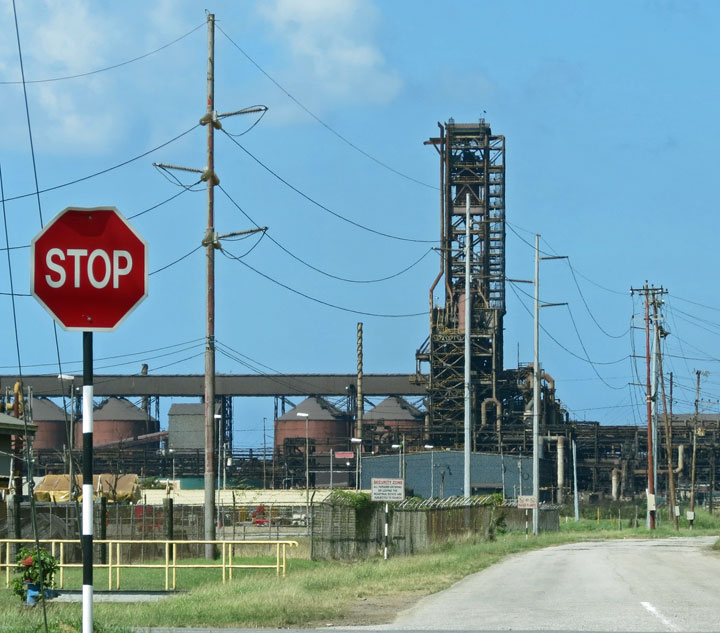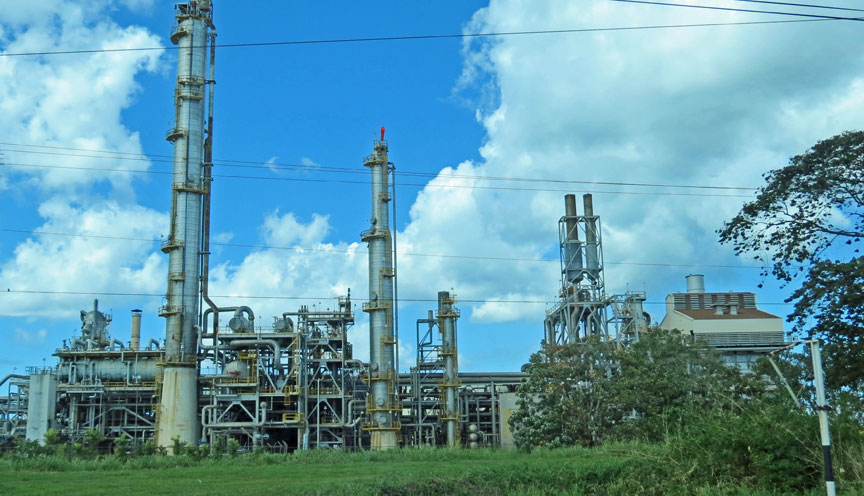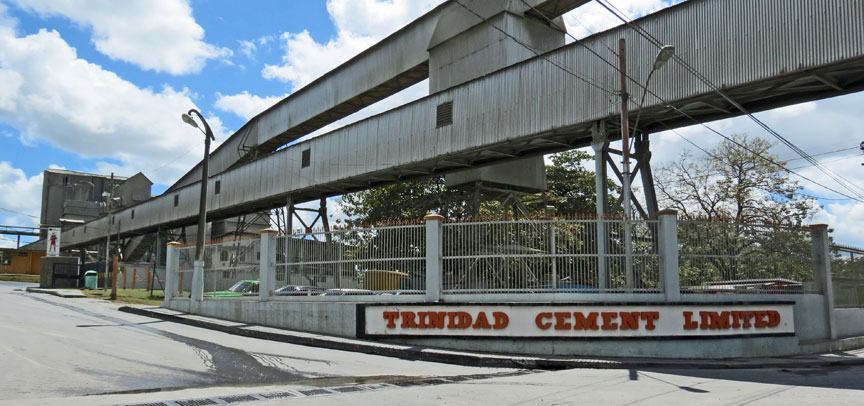 cement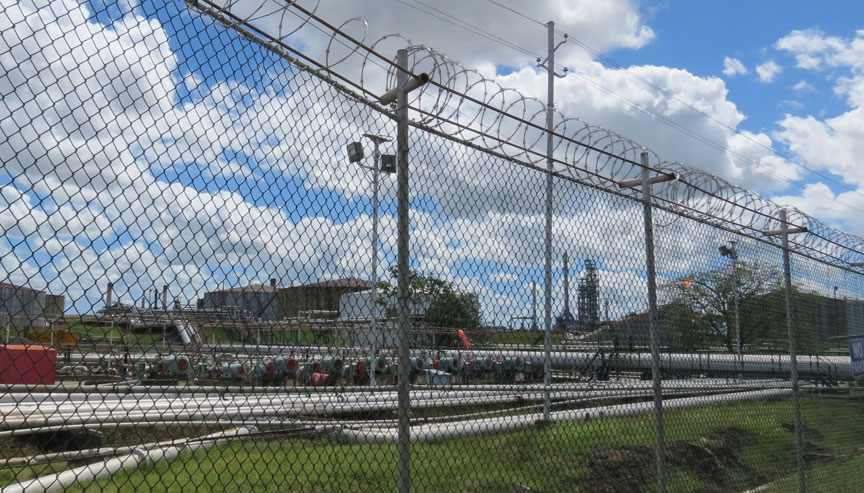 ---
former railway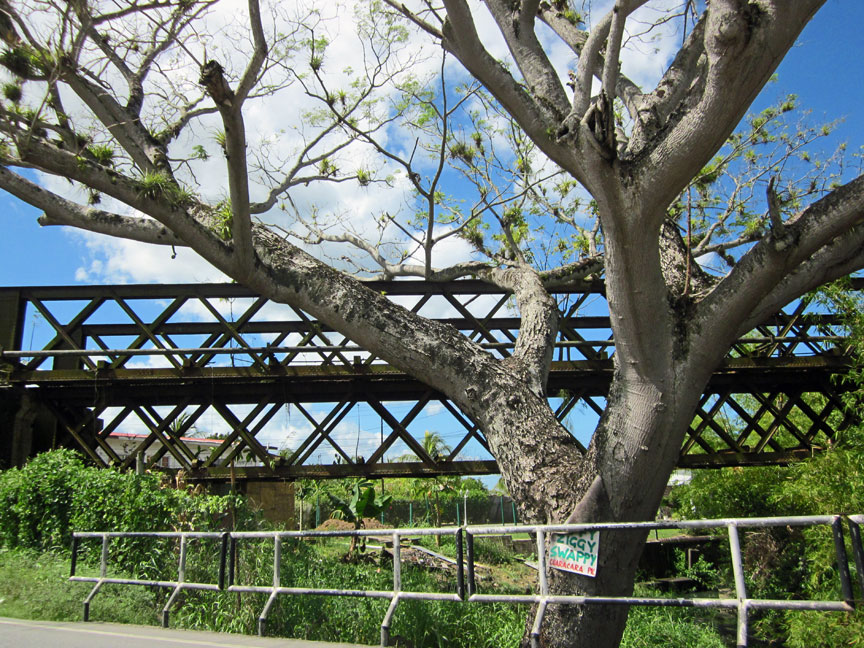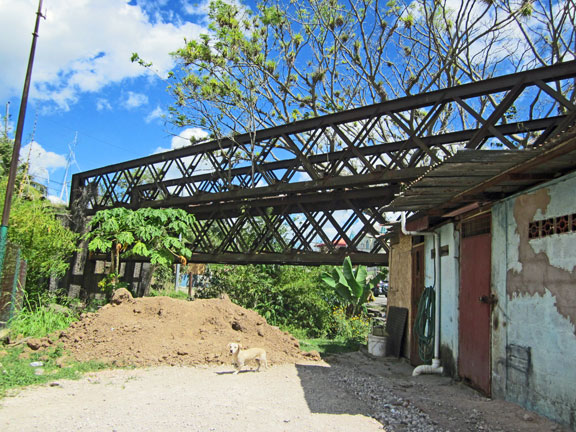 retractable bridge over a highway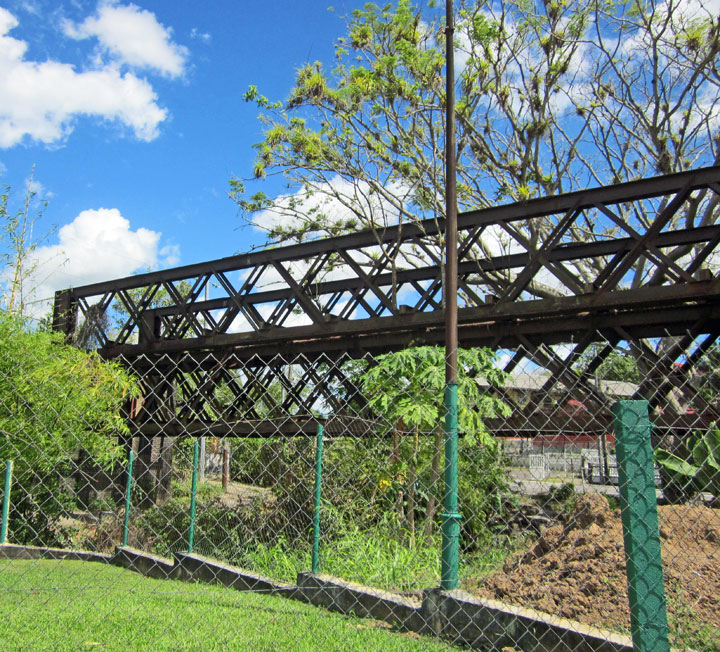 ---
former industry based on Sugar Cane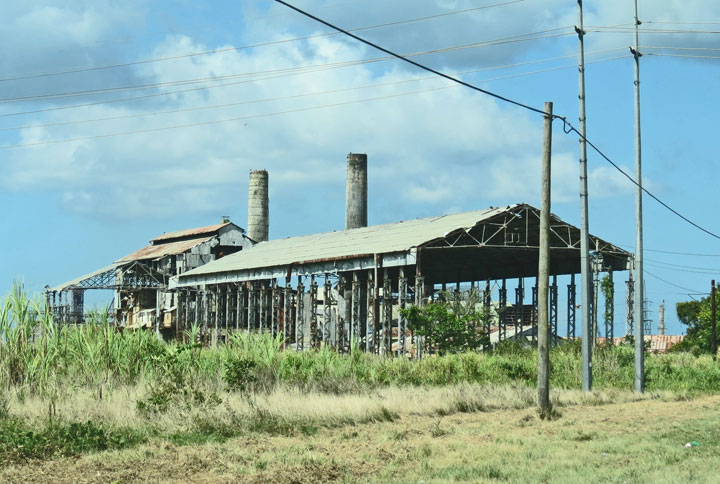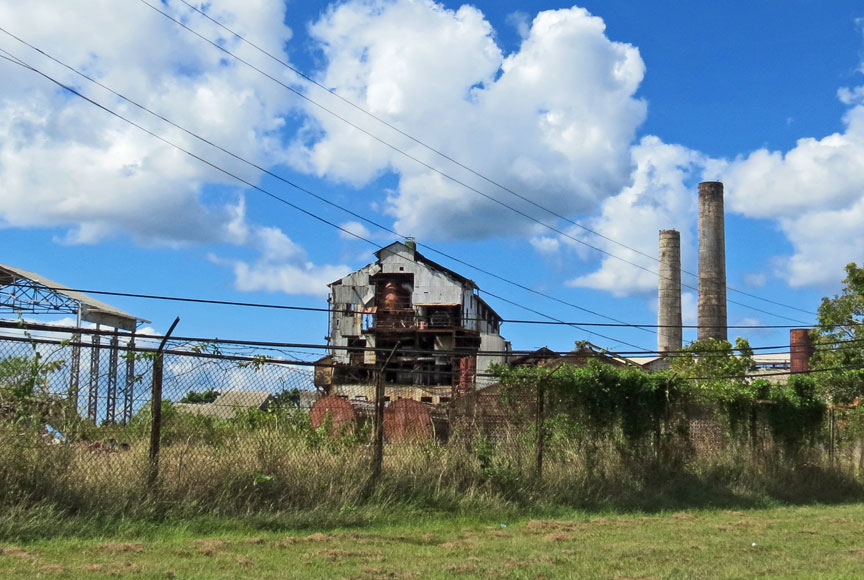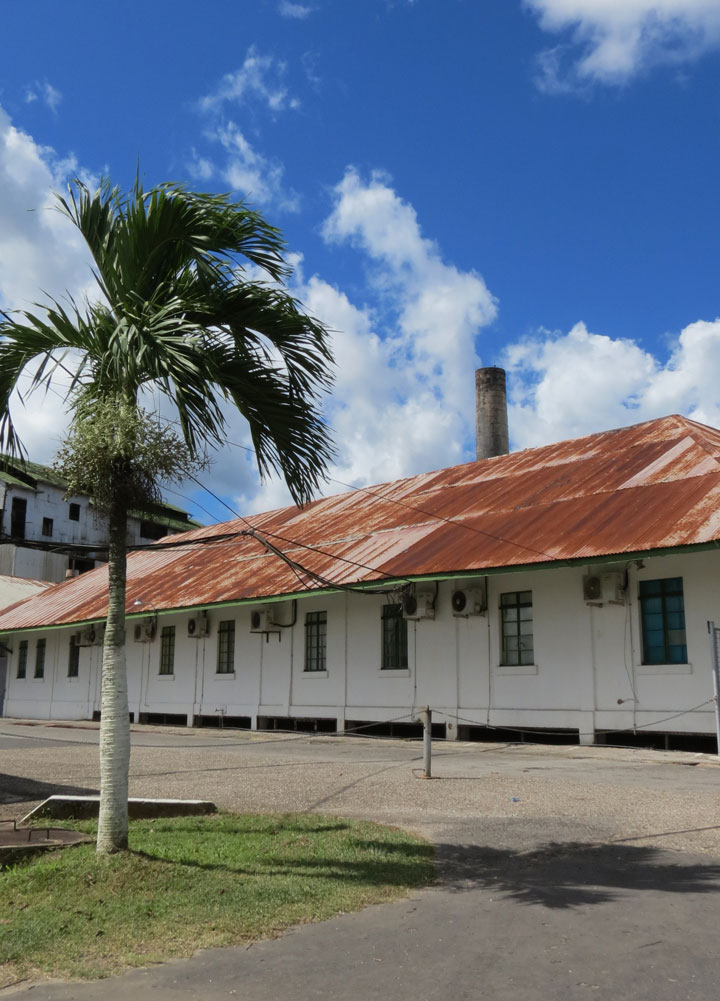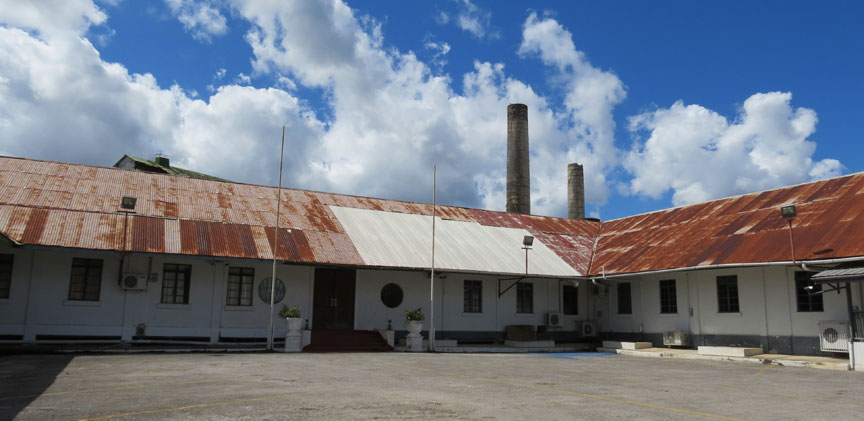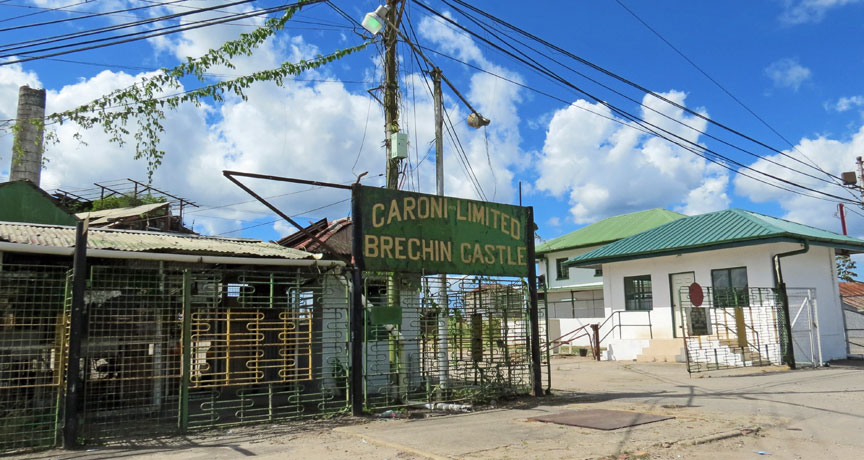 ---
Sugar Manufacturing Company Limited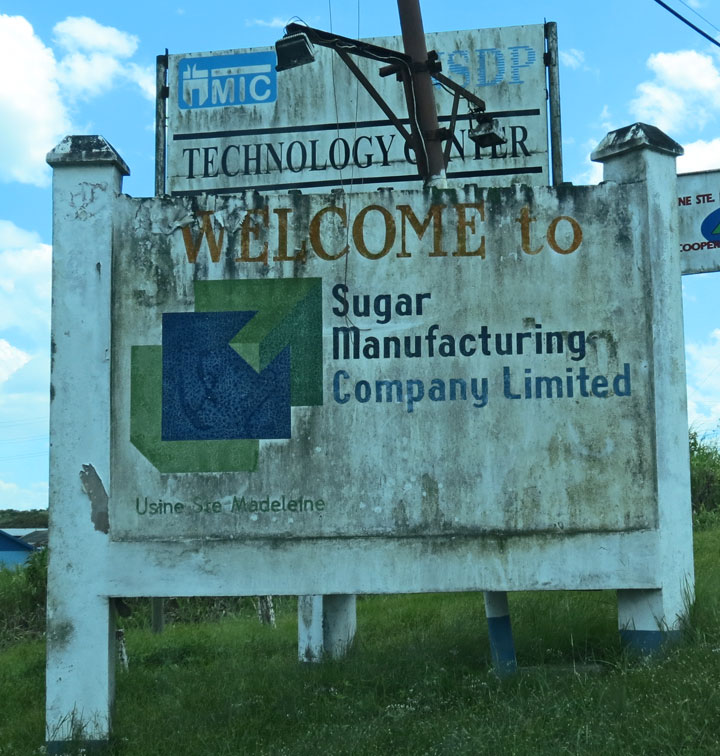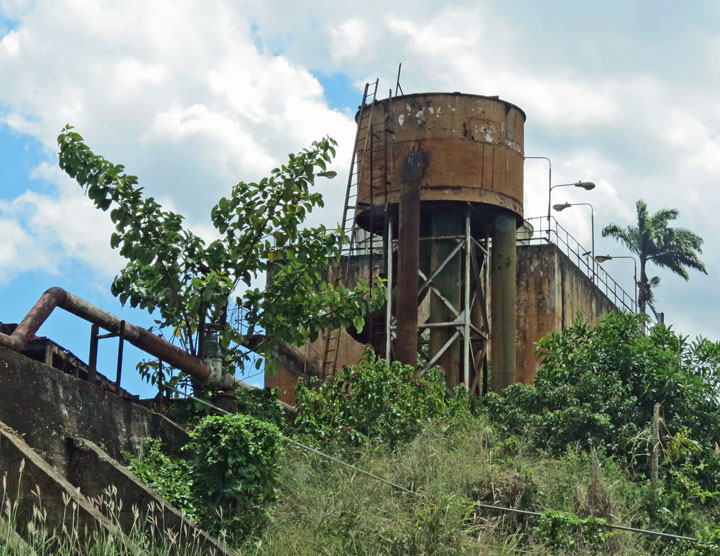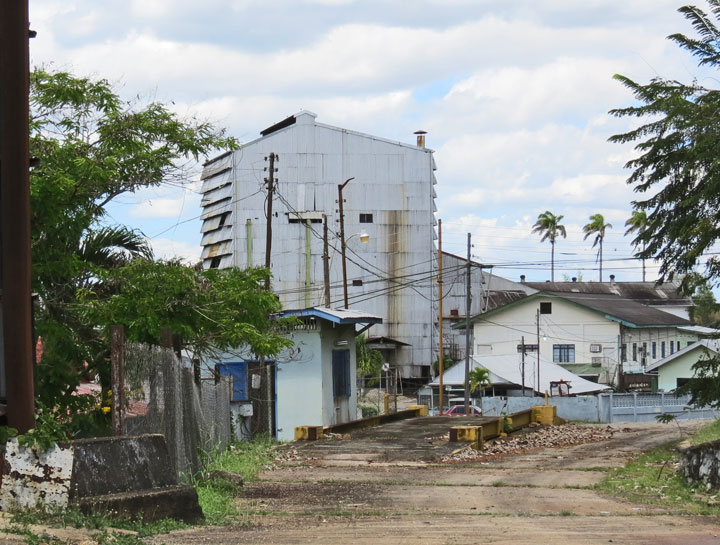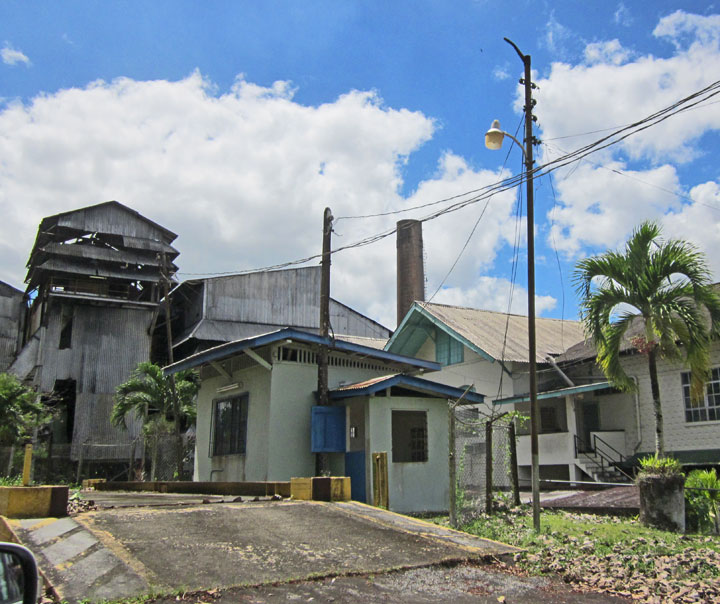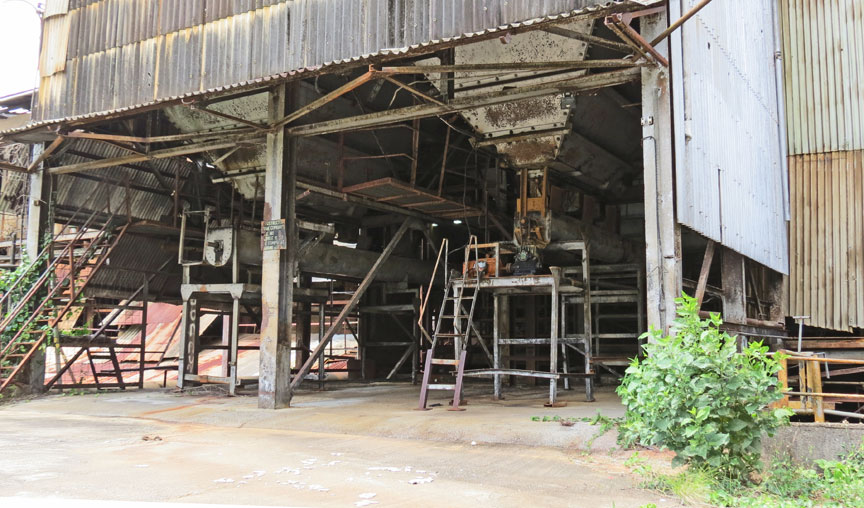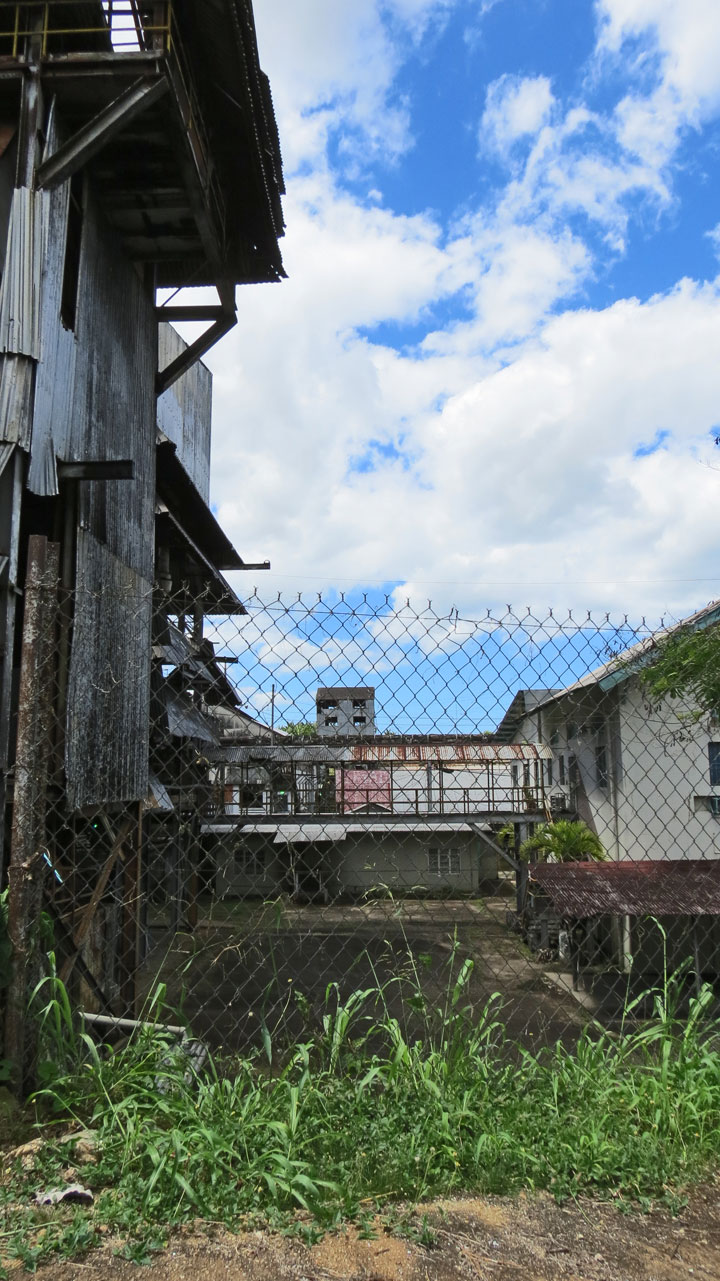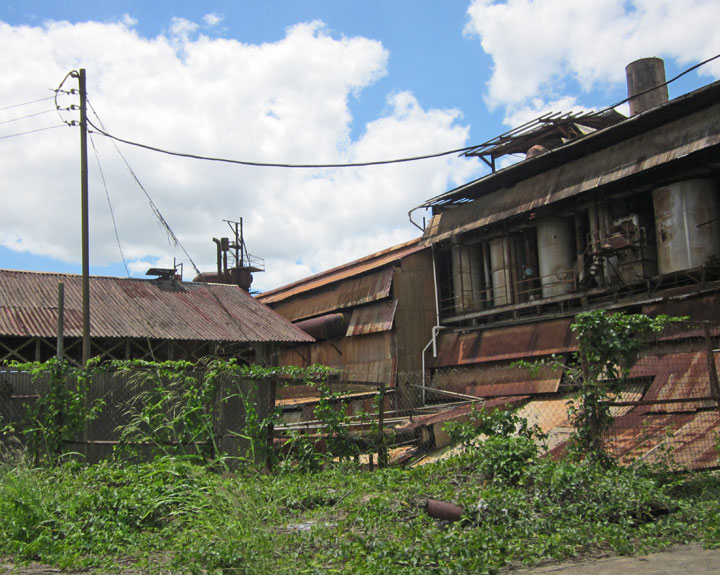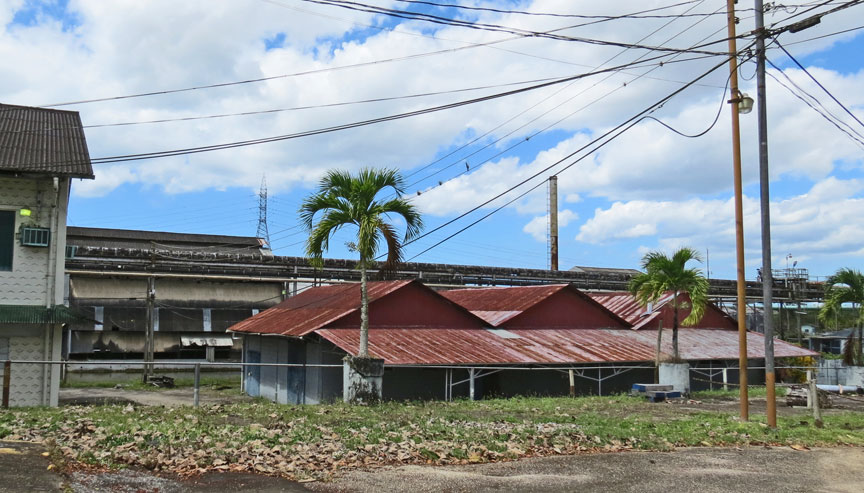 ---
---