Van Gogh in Arles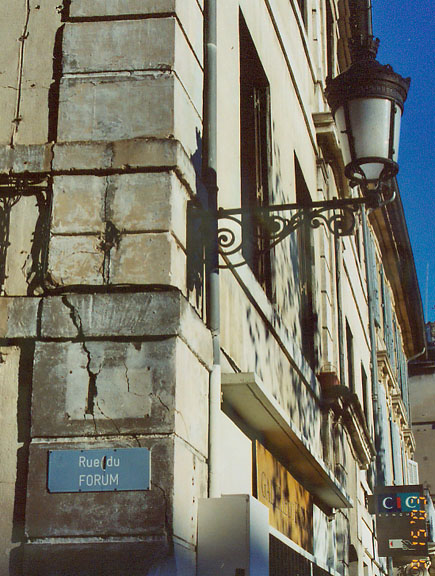 just off the Rue du Forum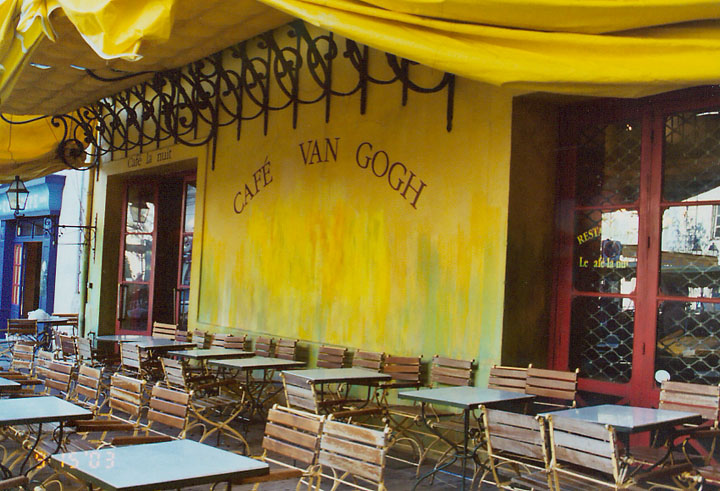 is the Cafe Van Gogh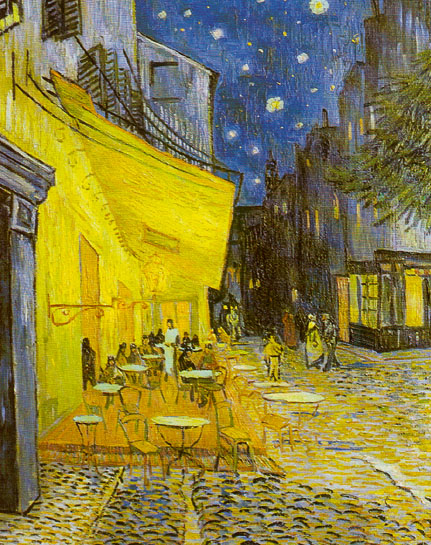 his painting
In 1888 van Gogh left Paris for southern France, where, under the burning sun of Provence, he painted scenes of the fields, cypress trees, peasants, and rustic life characteristic of the region.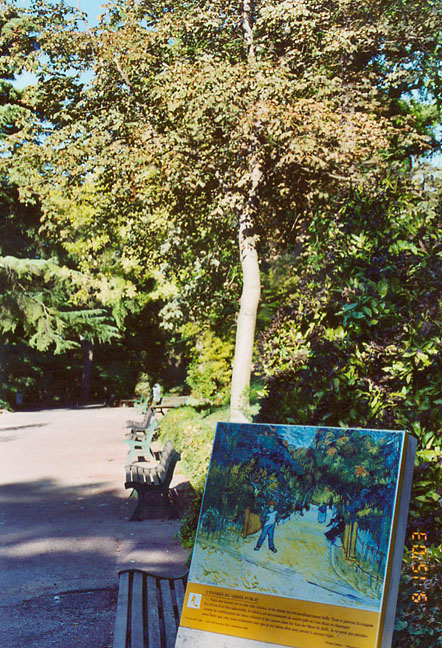 in the Jardin d'Eté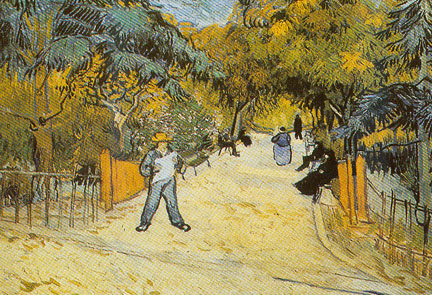 his painting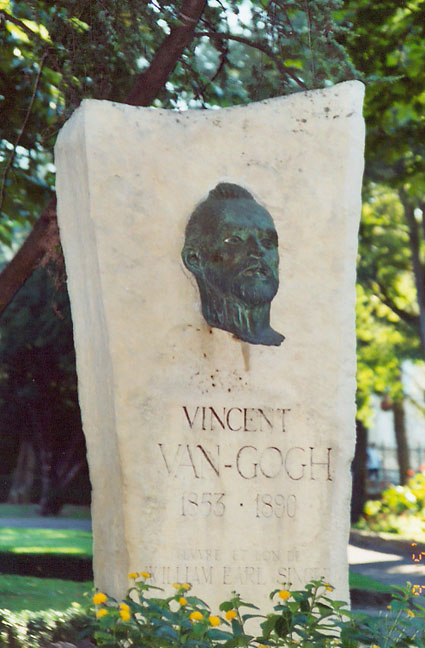 where this monument now stands
During this period, living at Arles, he began to use the swirling brush strokes and intense yellows, greens, and blues associated with such typical works as Bedroom at Arles (1888, Rijksmuseum Vincent van Gogh), and Starry Night (1889, Museum of Modern Art, New York City). For van Gogh all visible phenomena, whether he painted or drew them, seemed to be endowed with a physical and spiritual vitality.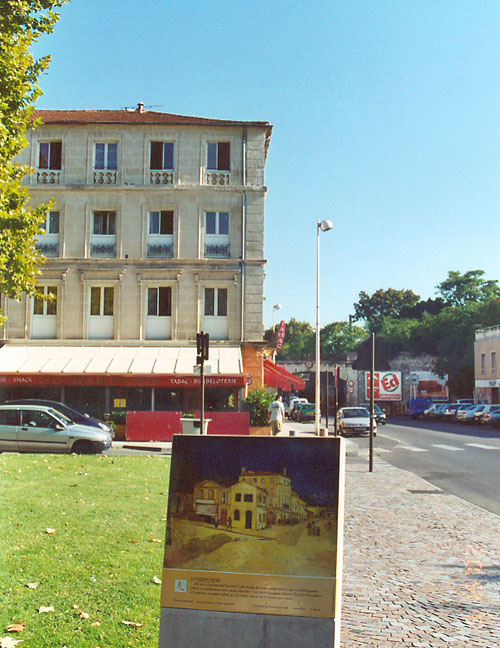 where the "Studio of the South" once stood
(destroyed during WW II)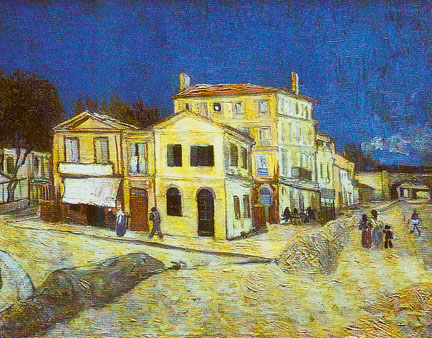 his painting
In his enthusiasm he induced the painter Paul Gauguin, whom he had met earlier in Paris, to join him in the Studio of the South.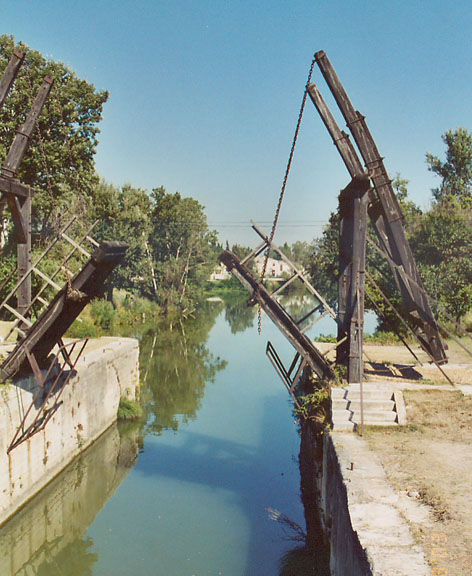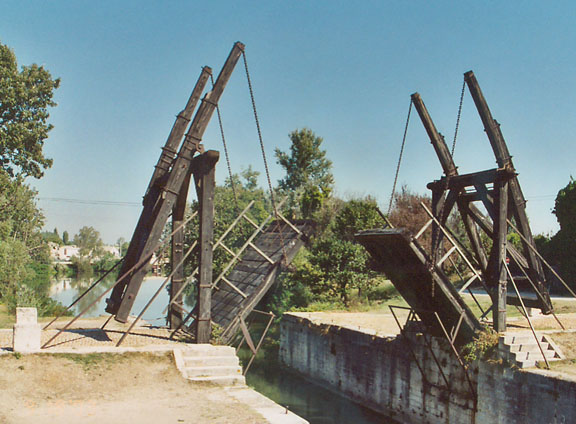 bridge near Arles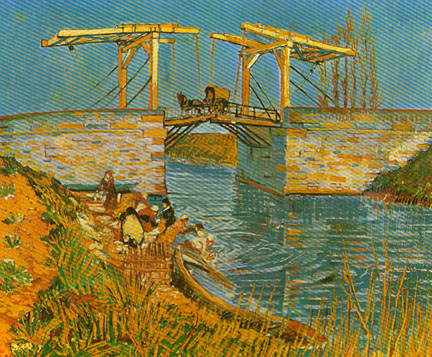 his painting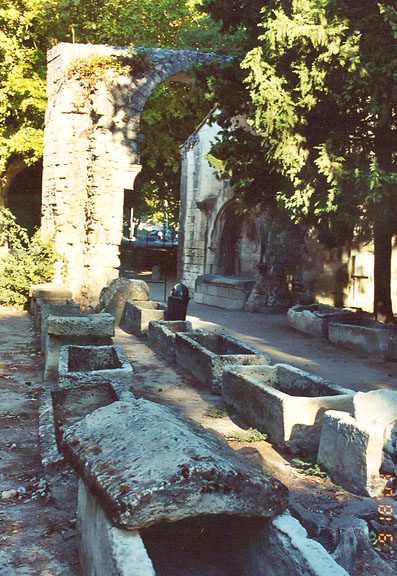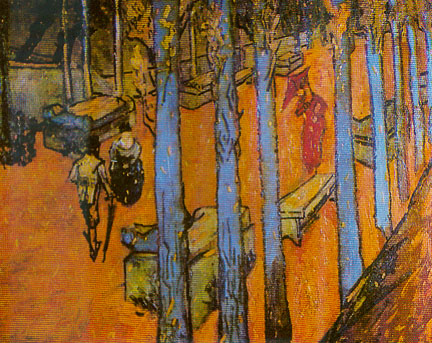 his paintingng
After less than two months they began to have violent disagreements, culminating in a quarrel in which van Gogh wildly threatened Gauguin with a razor; the same night, in deep remorse, van Gogh cut off part of his own ear.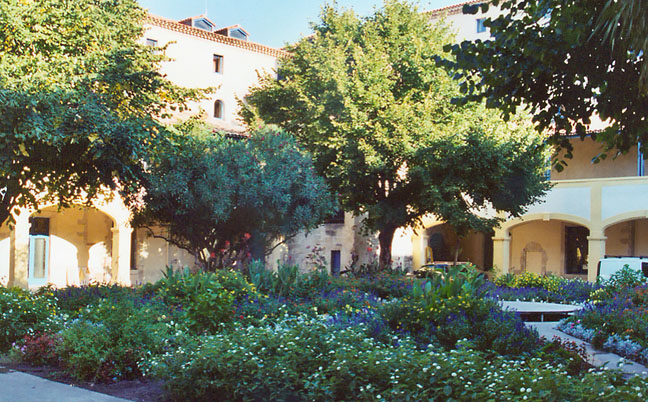 L'Espace, the hospital in Arles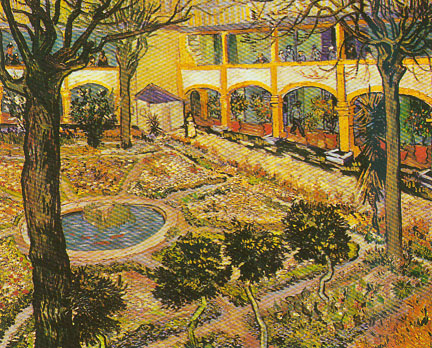 his painting
For a time he was in a hospital at Arles. He then spent a year in the nearby asylum of Saint-Rémy, working between repeated spells of madness.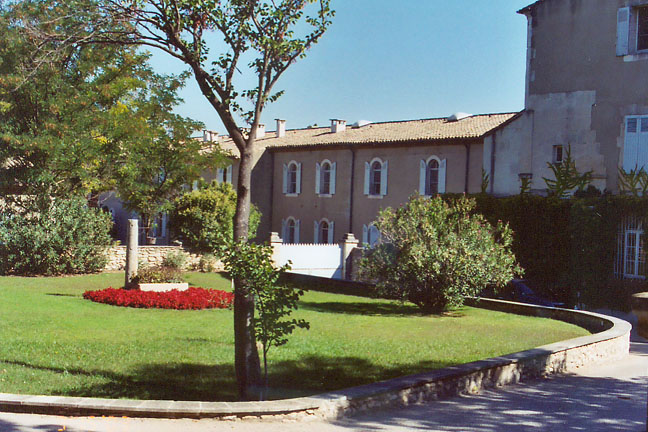 Saint-Paul de Mausole, the asylum of Saint-Rémy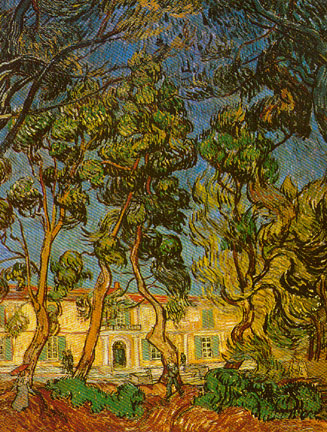 his painting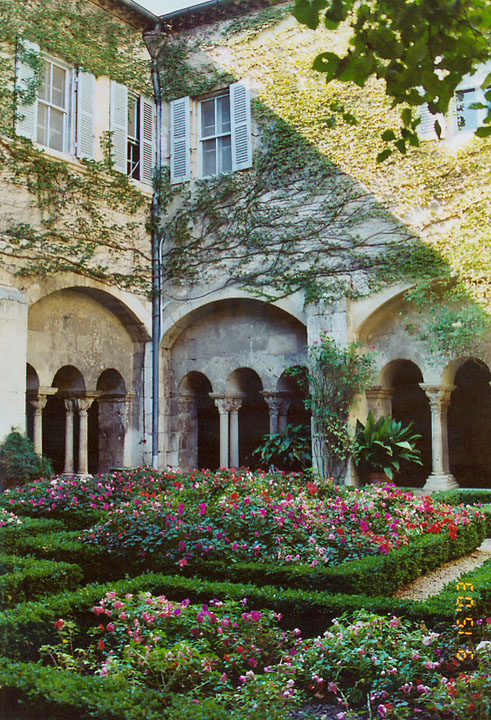 the courtyard garden of the asylum
Under the care of a sympathetic doctor, whose portrait he painted (Dr. Gachet,1890, Louvre, Paris), van Gogh spent three months at Auvers. Just after completing his ominous Crows in the Wheatfields (1890, Rijksmuseum Vincent van Gogh), he shot himself on July 27, 1890, and died two days later.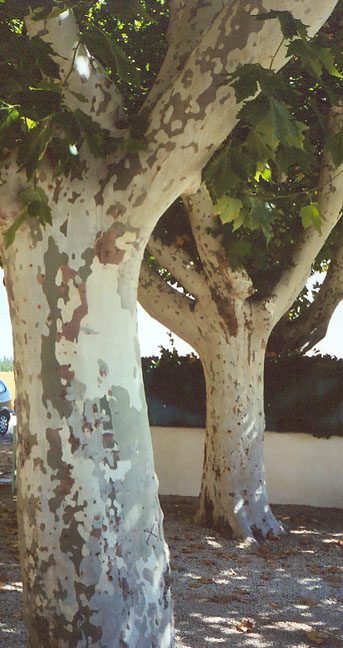 magnificent trees of Provence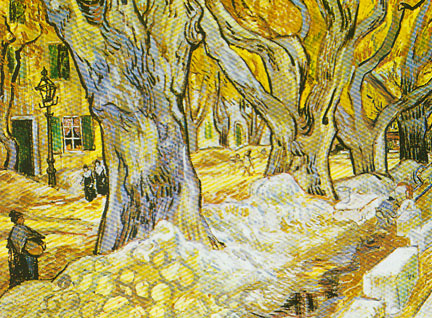 his painting

The more than 700 letters that van Gogh wrote to his brother Théo (published 1911, translated 1958) constitute a remarkably illuminating record of the life of an artist and a thorough documentation of his unusually fertile output-about 750 paintings and 1600 drawings. The French painter Chaïm Soutine, and the German painters Oskar Kokoschka, Ernst Ludwig Kirchner, and Emil Nolde, owe more to van Gogh than to any other single source. In 1973 the Rijksmuseum Vincent van Gogh, containing over 1000 paintings, sketches, and letters, was opened in Amsterdam.

Text from Microsoft Encarta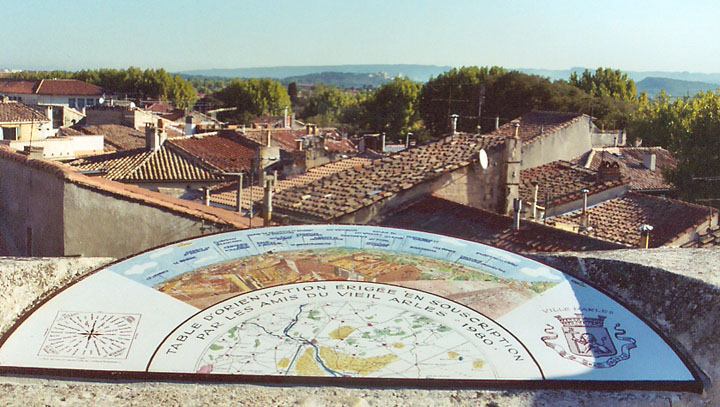 the view from Arles to the countryside
often seen by Van Gogh on his way to paint outdoor scenes

Return to Provence Elderhostel page