Chartres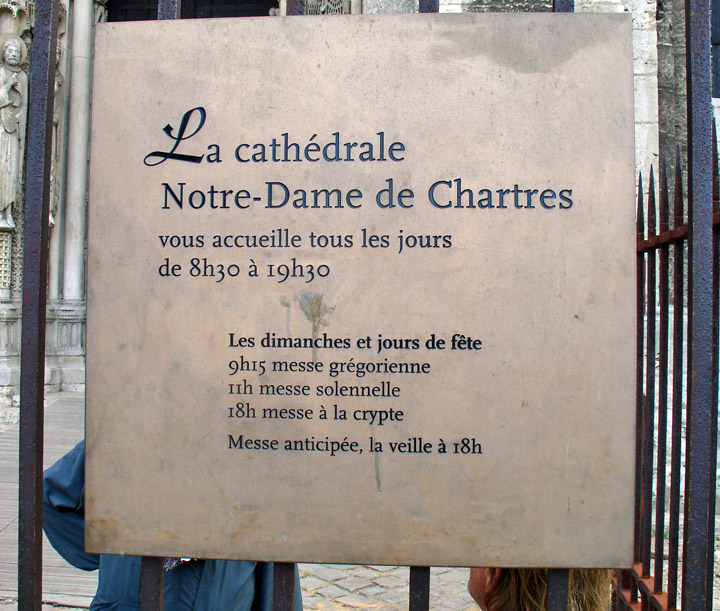 the cathedral
Chartres Cathedral, the cathedral church of Notre Dame (Our Lady) in the city of Chartres, in northwestern France, one of the foremost examples of High Gothic architecture, and widely imitated for its innovations in architecture, sculpture, and stained glass.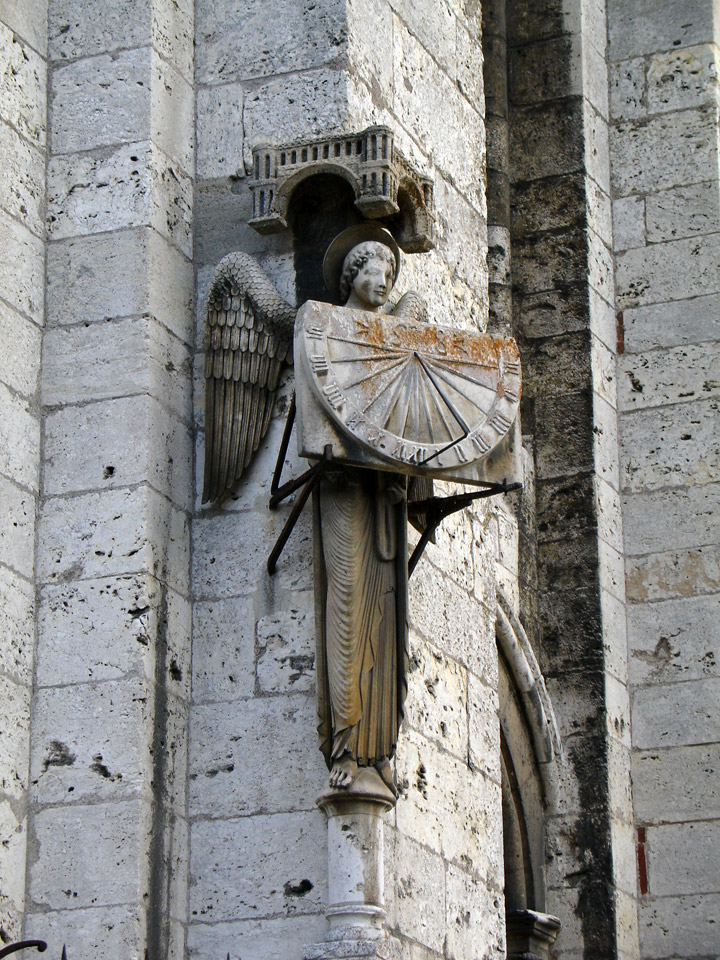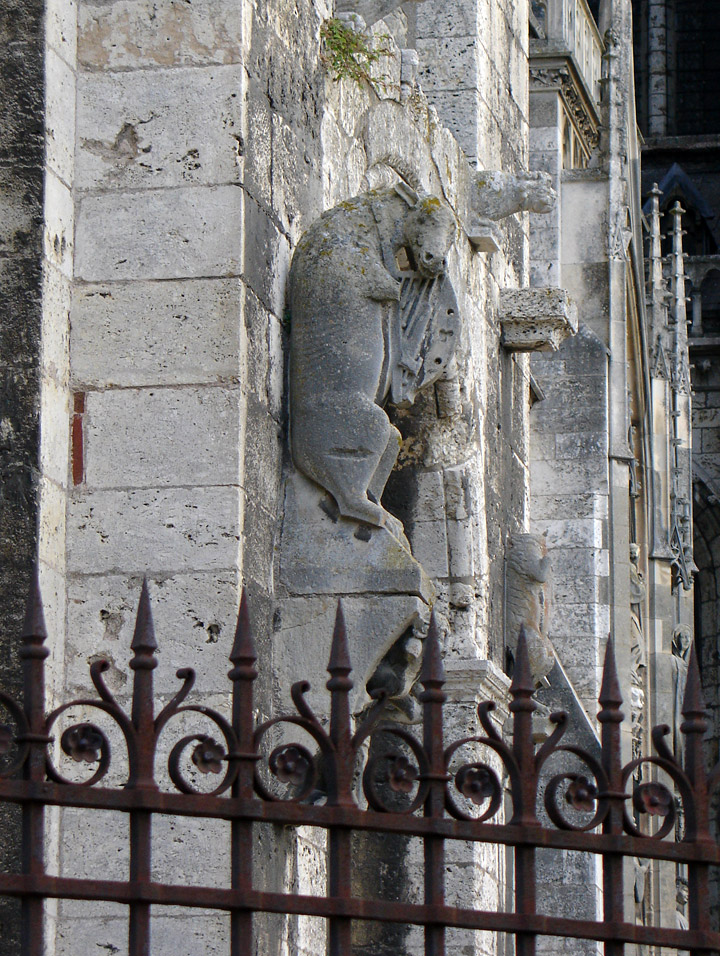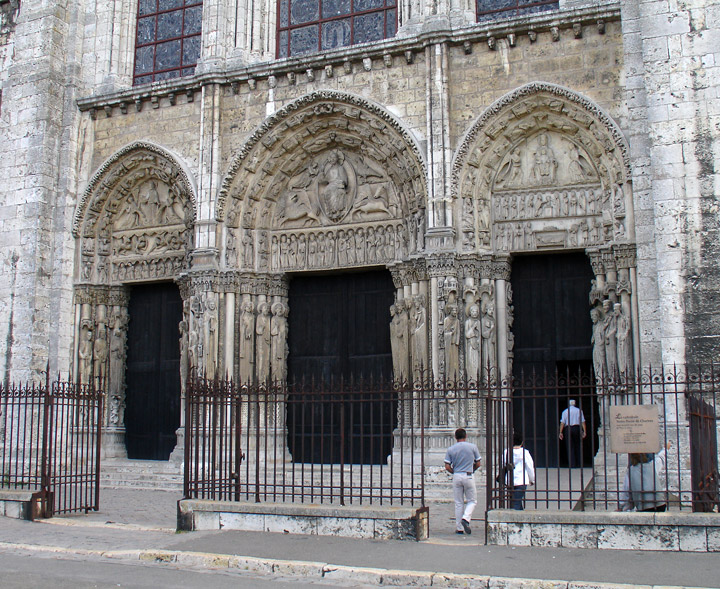 main entrance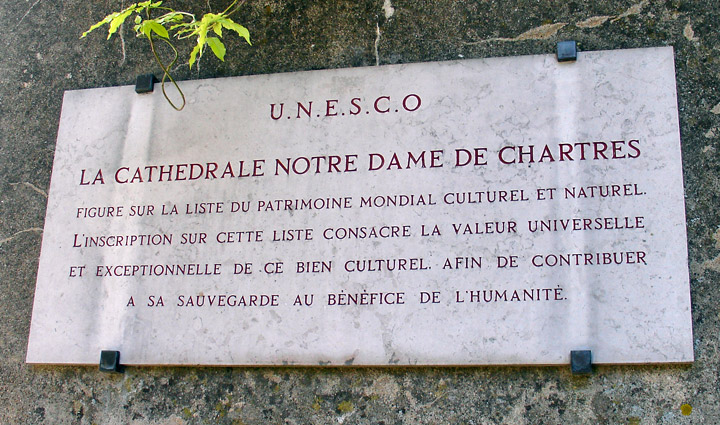 World Heritage site
Photos of the Stained Glass Windows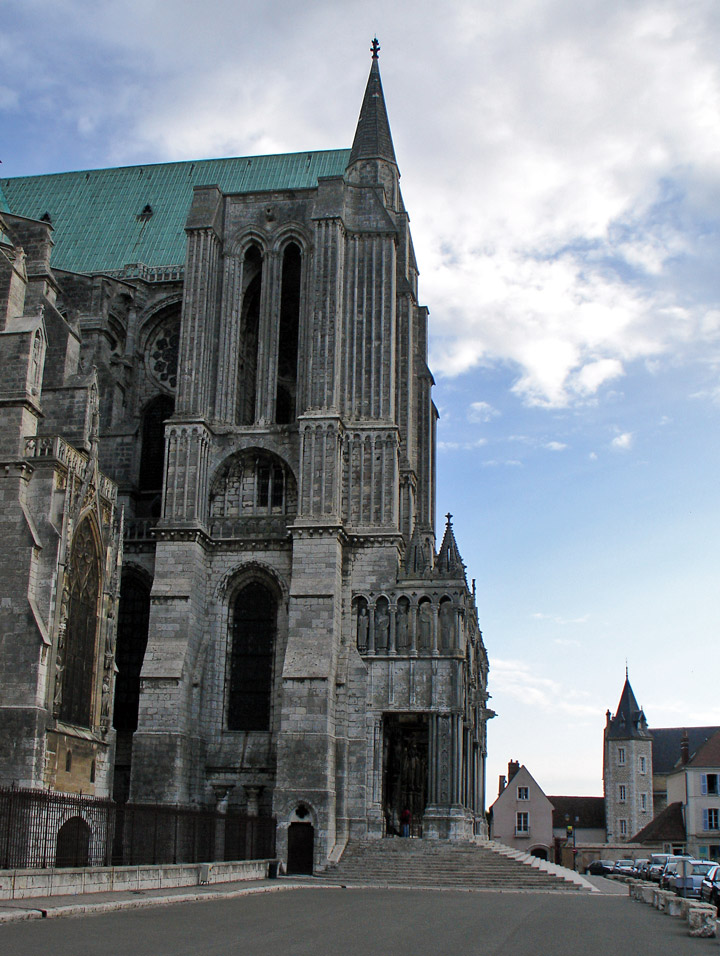 Photos of the town of Chartres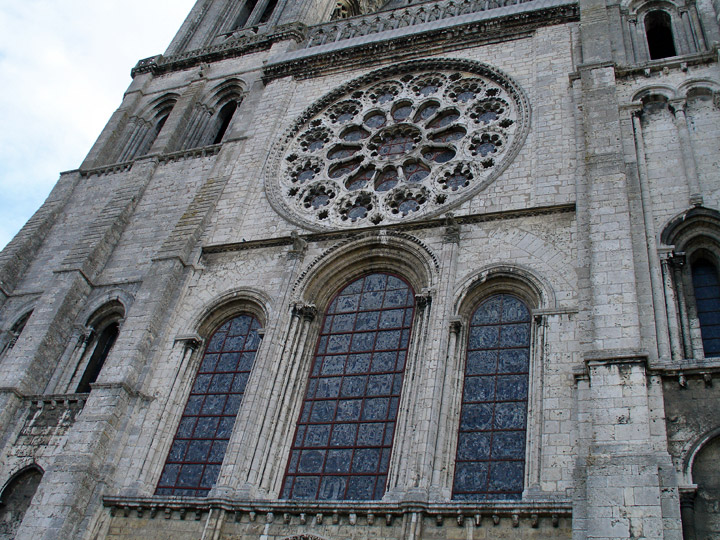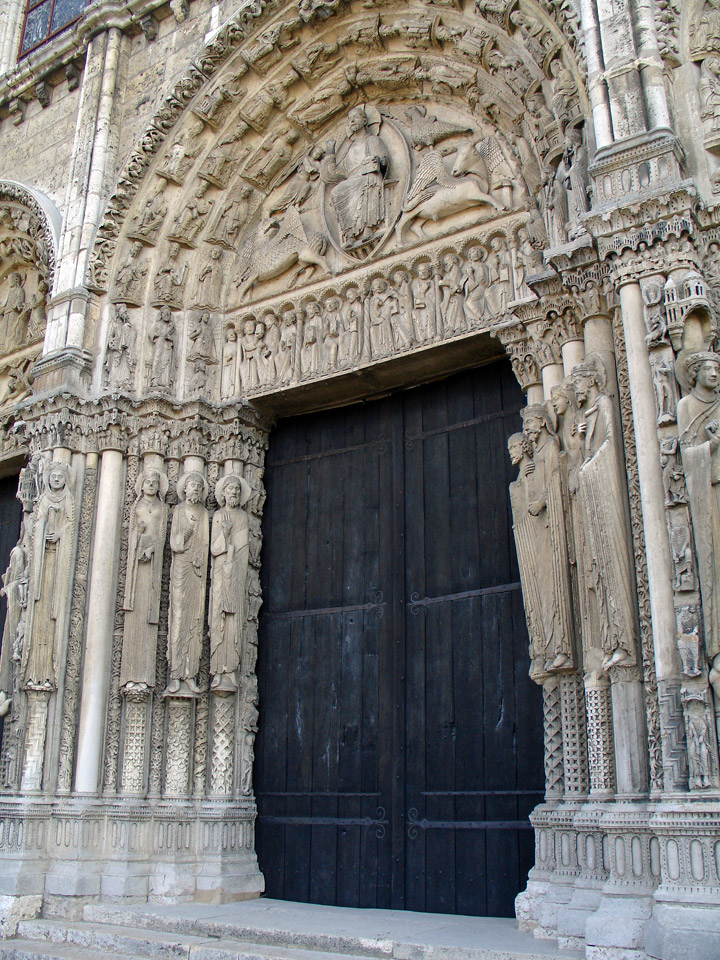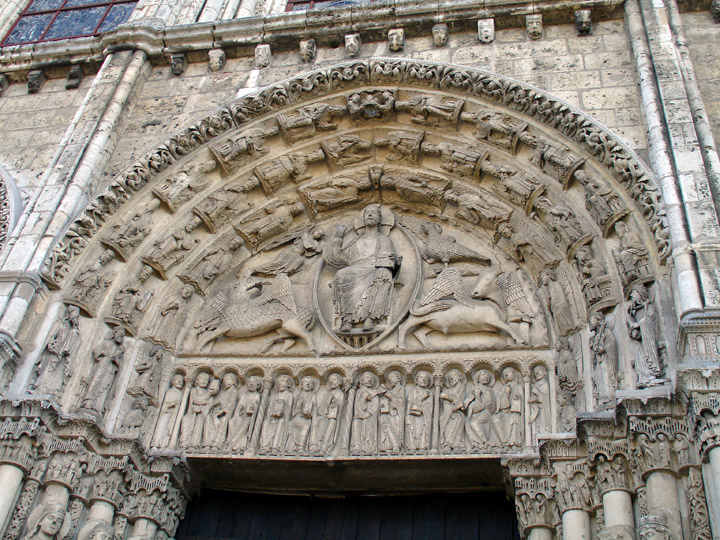 Most of the sculpture in this entryway, called the royal portal, was carved between 1145 and 1170.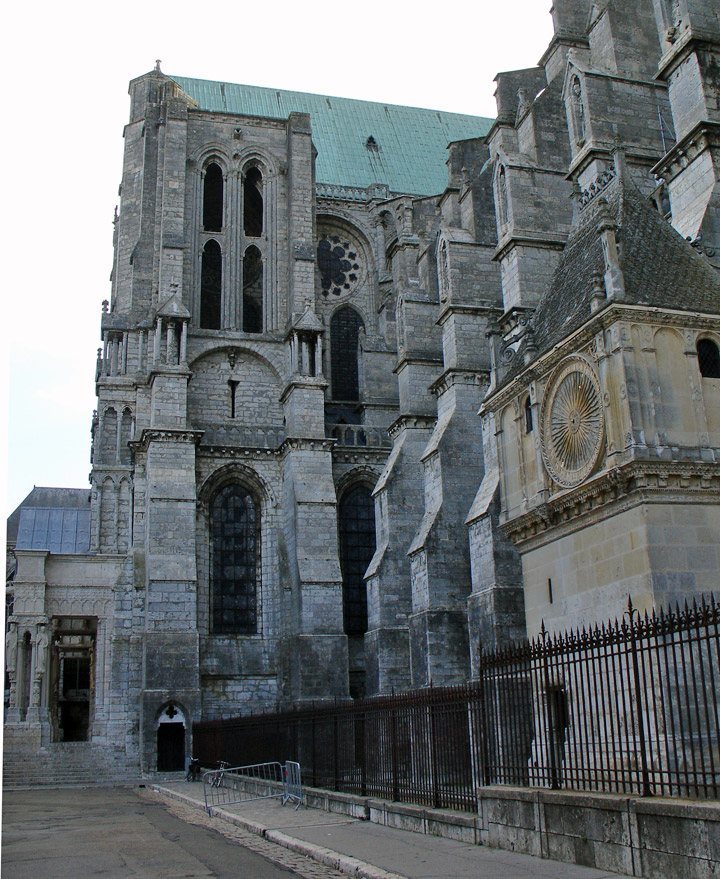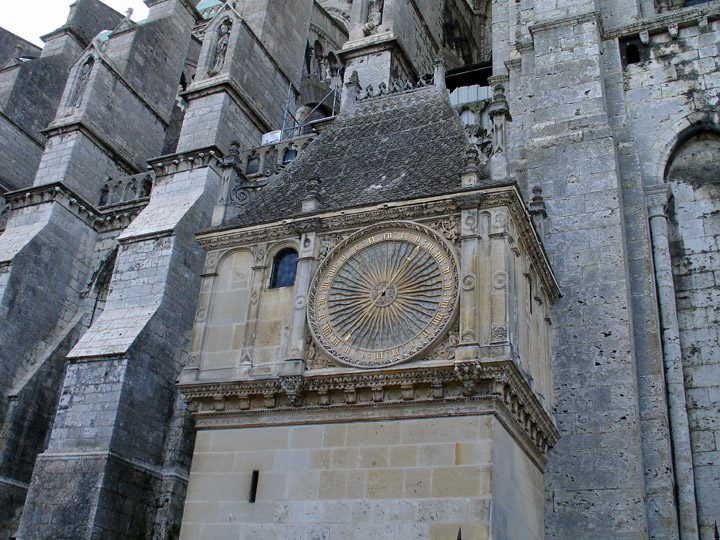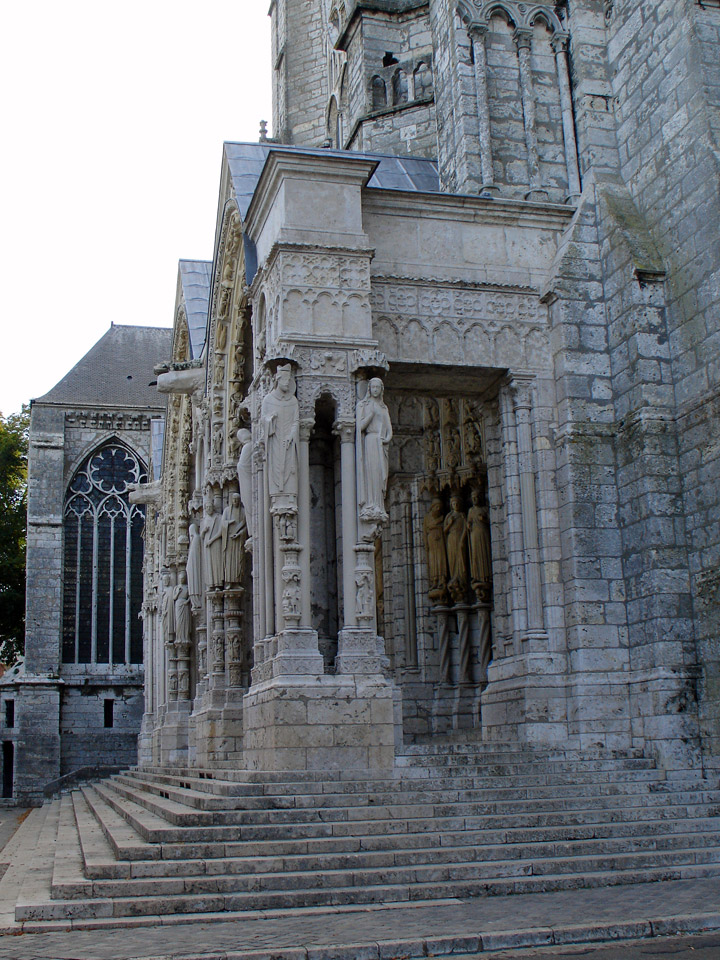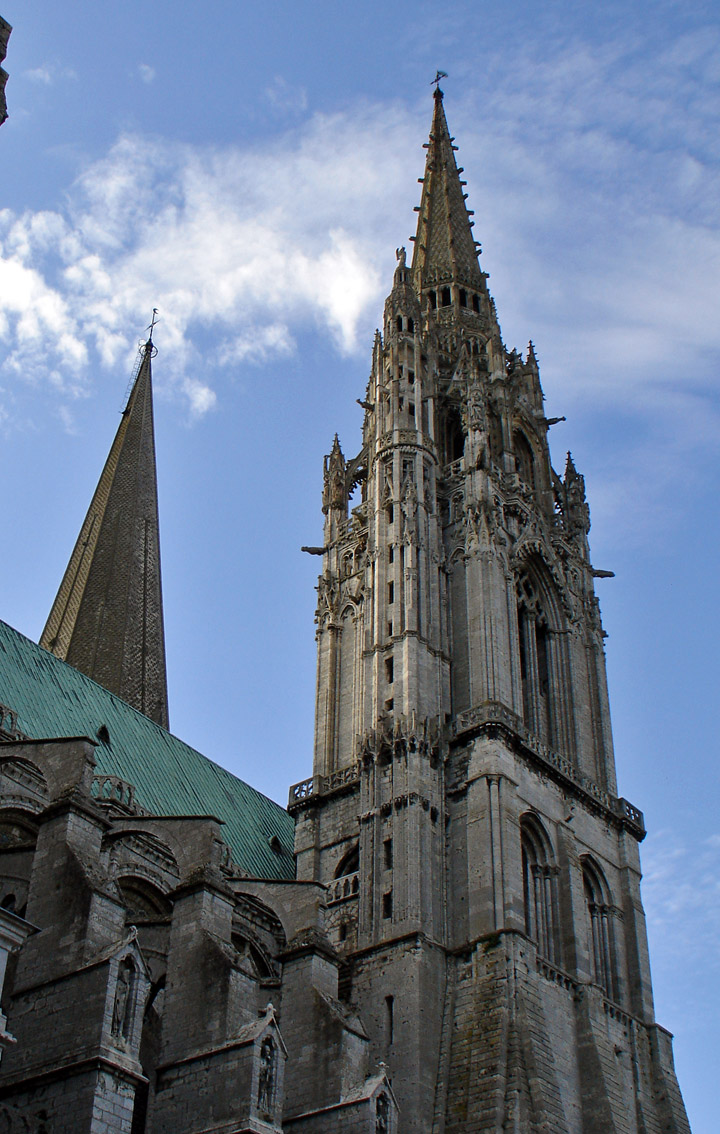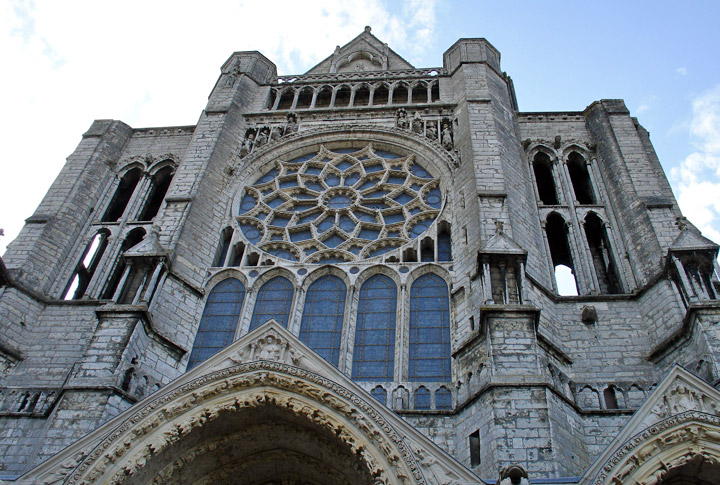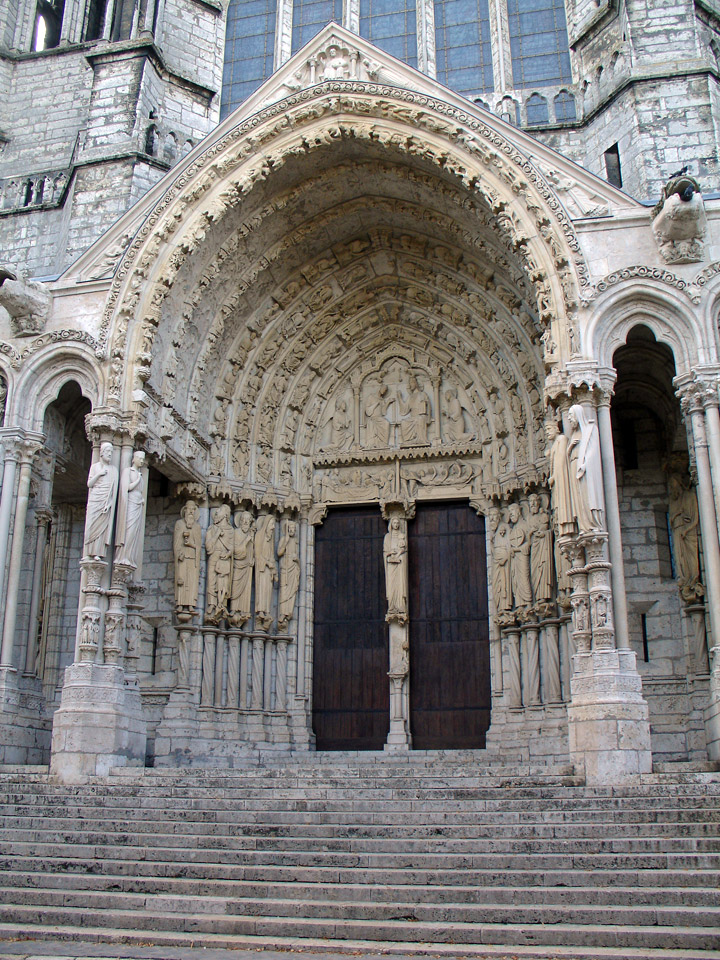 The architectural sculptures at Chartres are among the first since classical Roman times in which carved figures reflect individualized characteristics. In addition, the figures project further from the building than earlier examples, allowing for the depiction of more naturalistic movement. While these sculptures still appear stiff by later standards, they mark the beginning of a trend toward portrait like carving. More than 2000 sculpted figures decorate the cathedral, including several in the only surviving section of the pre-1194 building, an area surrounding three doorways at the lower west front.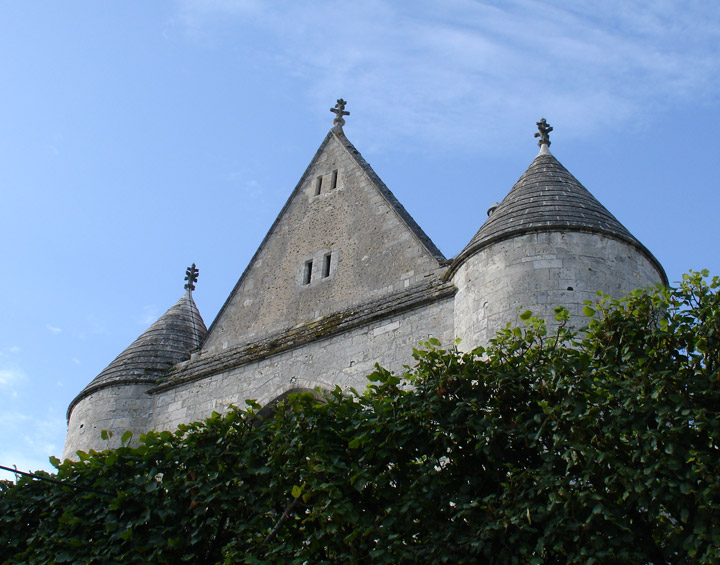 Construction of a Romanesque-style cathedral began in 1120 on the site of an earlier church. This cathedral was mostly destroyed by fire in 1194. The building we see today, acclaimed as a turning point in Gothic architecture, was begun that same year and largely completed by about 1220, although decorative and other additions continued to be made for several hundred years thereafter. The most prominent of the later additions is the northwest spire, the Clocher Neuf, completed in 1513 to balance the earlier spire, which dates from 1160.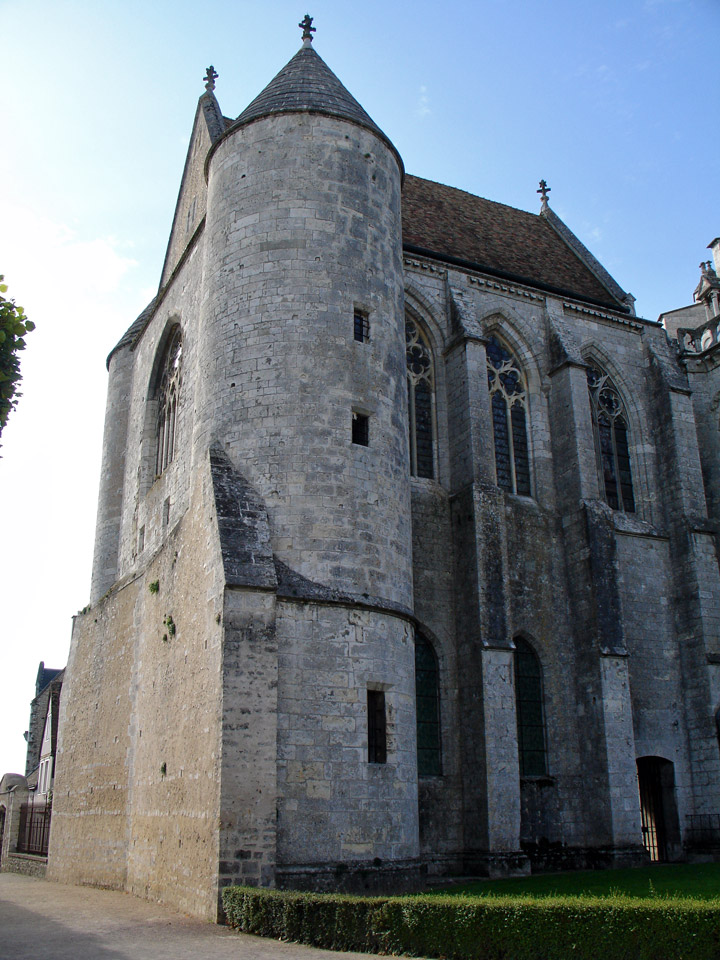 the older Romanesque portion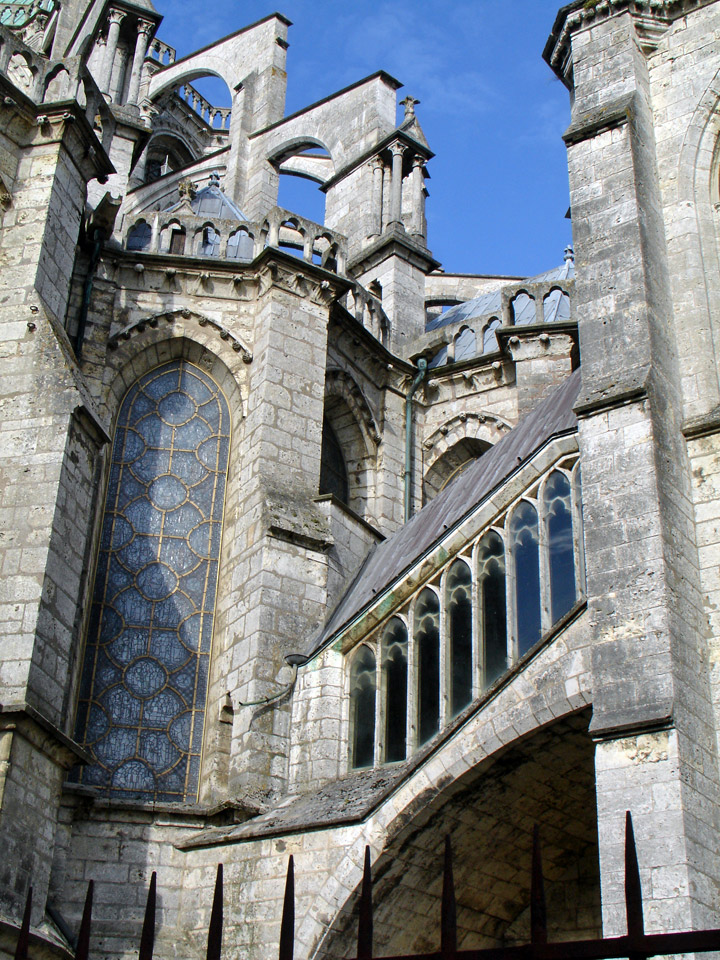 flying buttresses
Chartres is the first Gothic cathedral for which the original plans included flying buttresses for structural support. Flying buttresses, an innovation of Gothic architecture, are arched projections attached to the exterior of a building. They transfer its weight away from the walls, thus allowing for a higher structure and more windows, since the walls need not support the weight of the building by themselves.

Text from Microsoft Encarta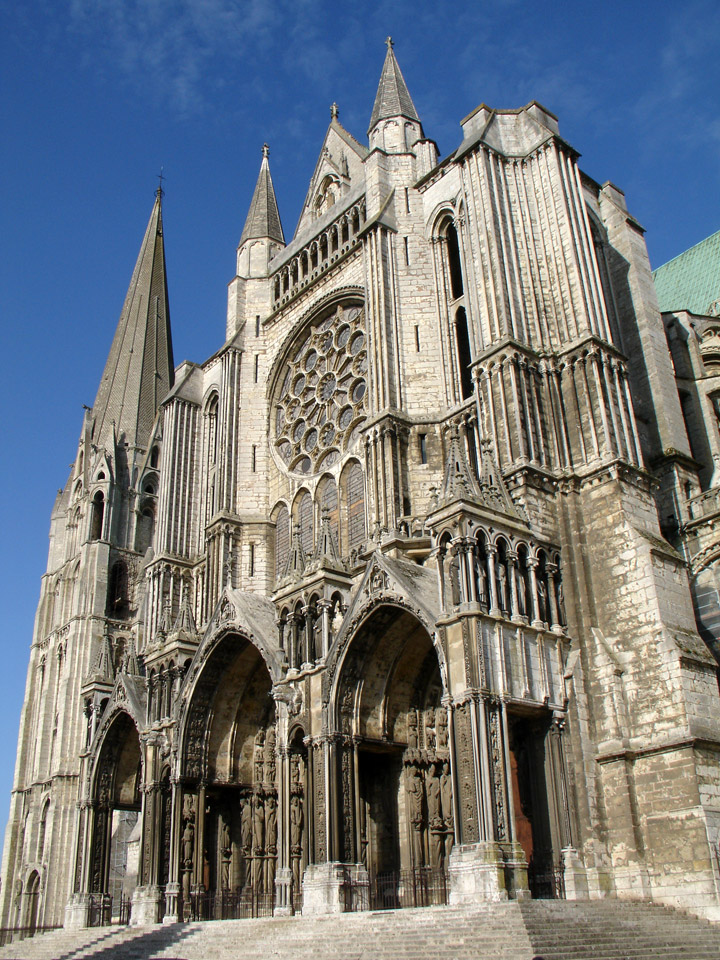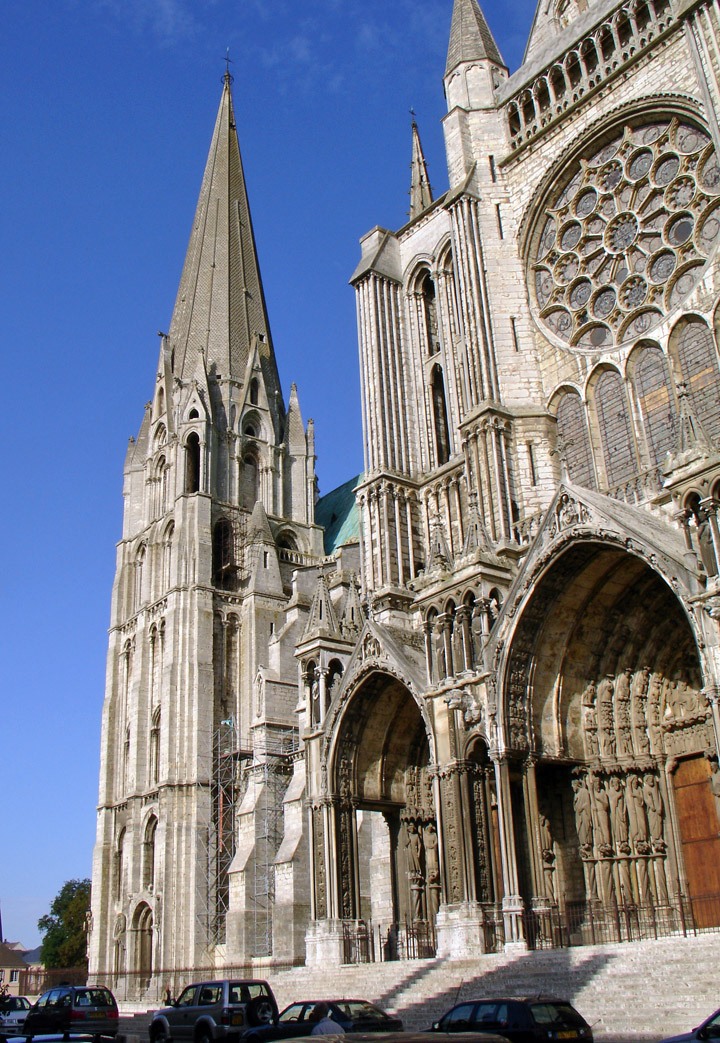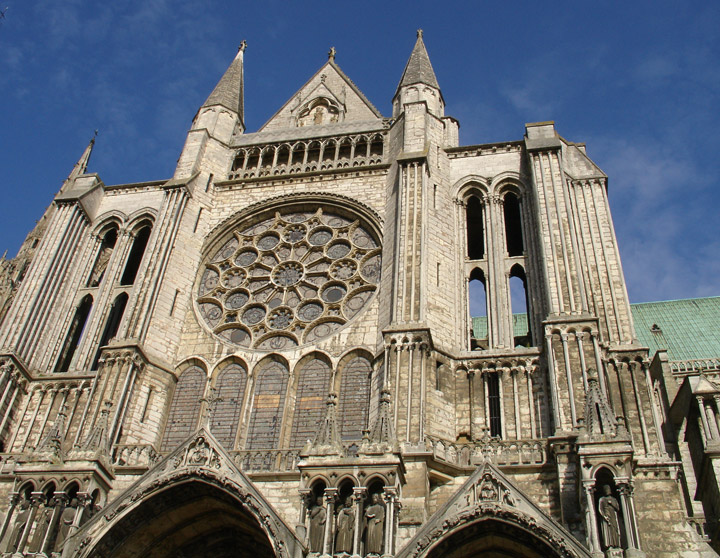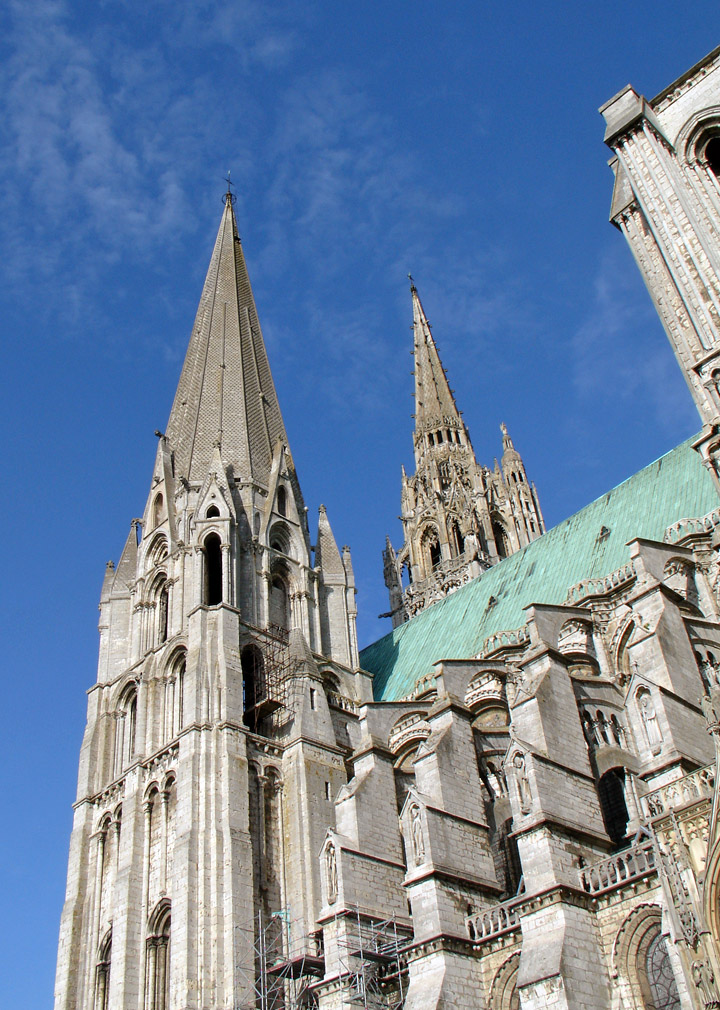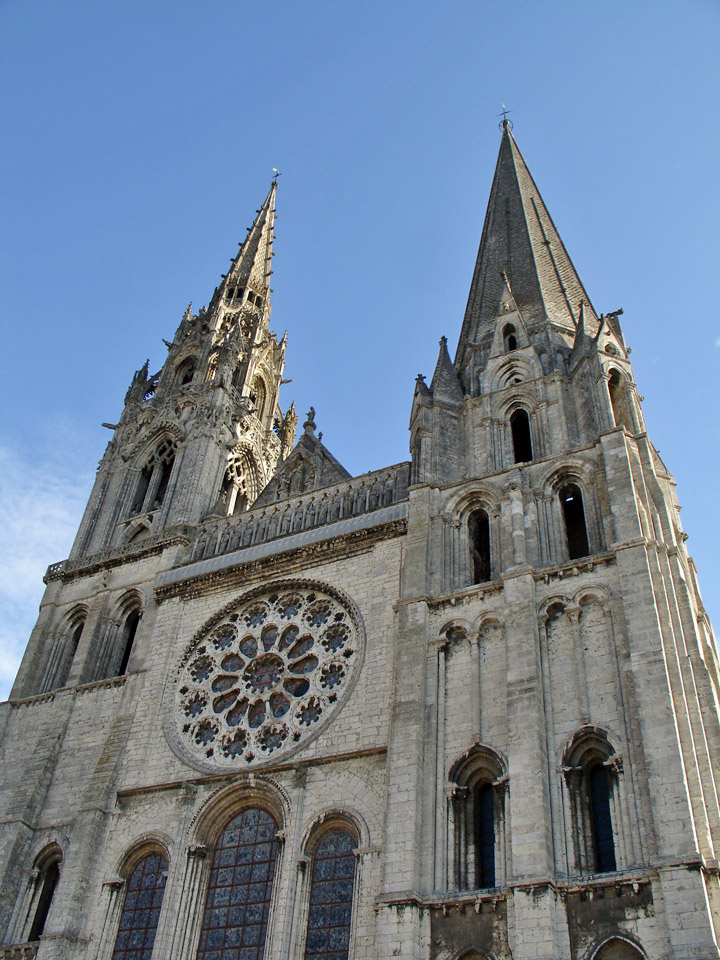 Return to Grand European's Tour of France
---
---