Aix-en-Provence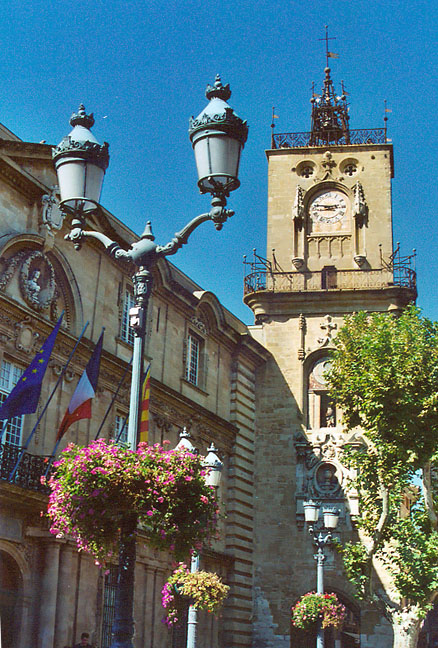 Aix-en-Provence Hotel de Ville (city hall)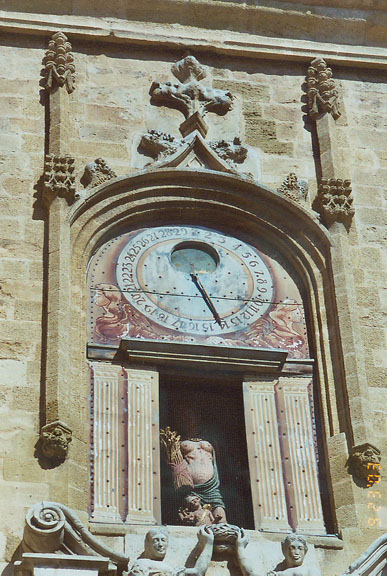 astronomical clock
with a figure representing the Fall season
Aix-en-Provence or Aix, city in southeastern France, in Bouches-du-Rhône Department, near Marseille. The city is a trade center for olives, almonds, and wine; industries produce textiles, leather, and processed food. The city's pleasant setting and warm climate attract many tourists. A summer music festival is held annually in the city. The University of Aix (1409, reorganized 1970) is here.

Pl. de l'Hotel de Ville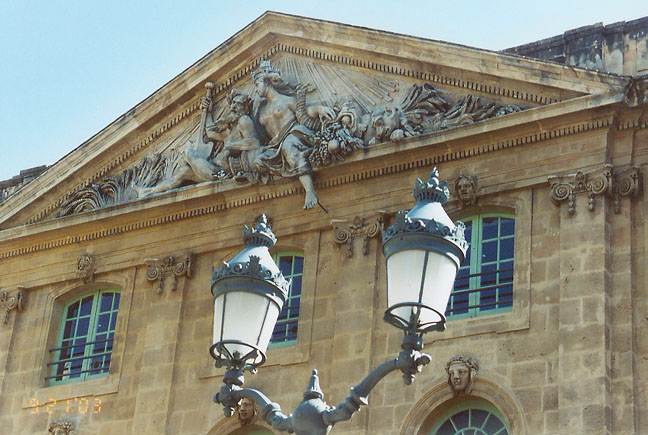 the pediment of the Corn Exchange represents farming prosperity in Provence
provided by the Rhone and Durance rivers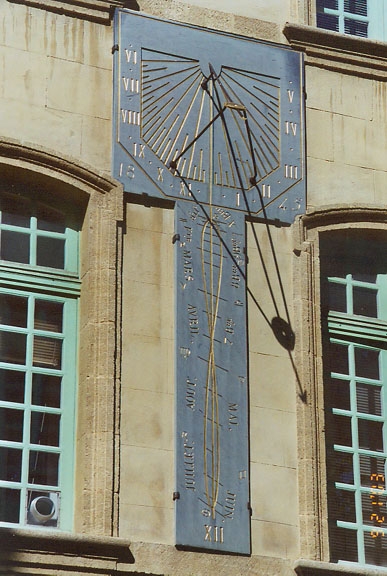 a modern sun dial

cathedral of Saint-Sauveur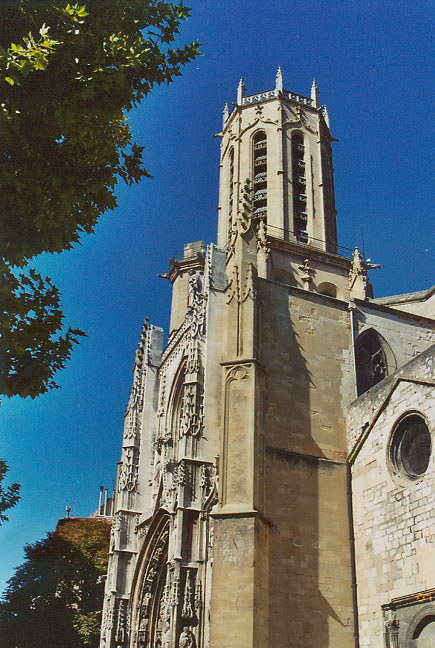 the cathedral bell tower was built between 1323 and 1425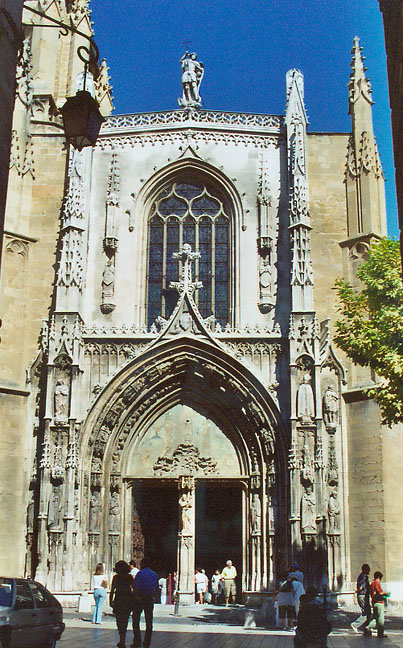 the facade
The cathedral of Saint-Sauveur contains Roman, early Christian, Romanesque, Gothic, and Renaissance styles of architecture.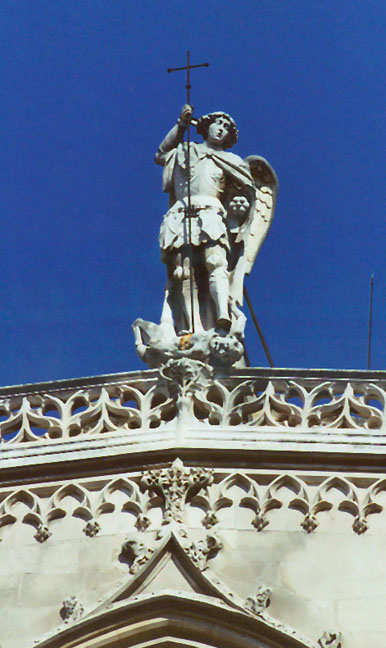 Saint Michael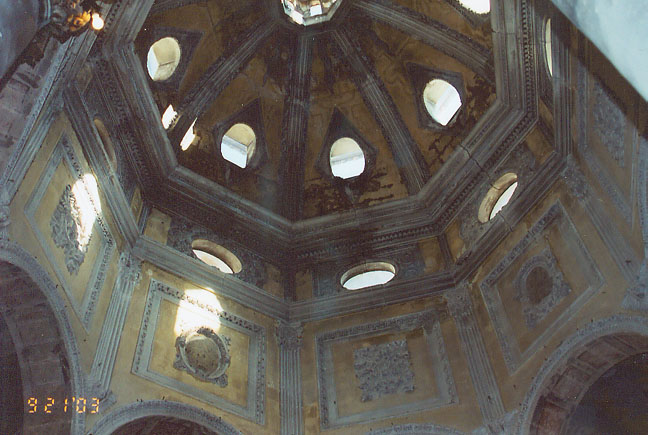 dome of Romanesque nave of the church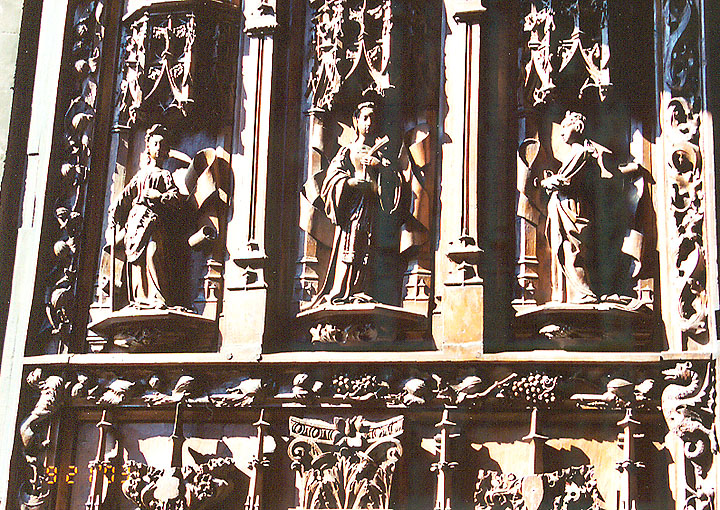 carved wooden dooror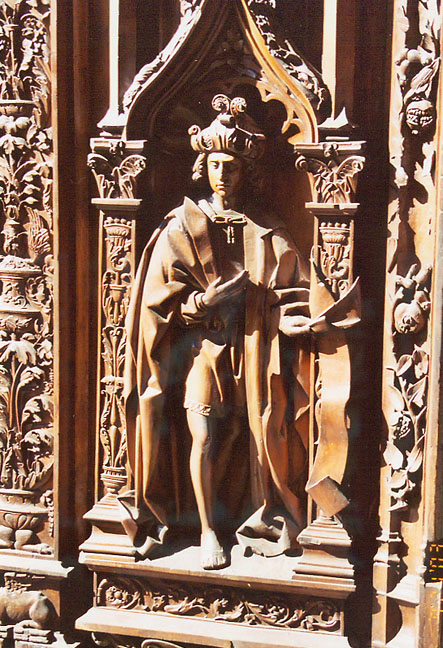 The leaves of the gate were carved in walnut tree heartwood
by Jean Guiramand at the beginning of the 16th century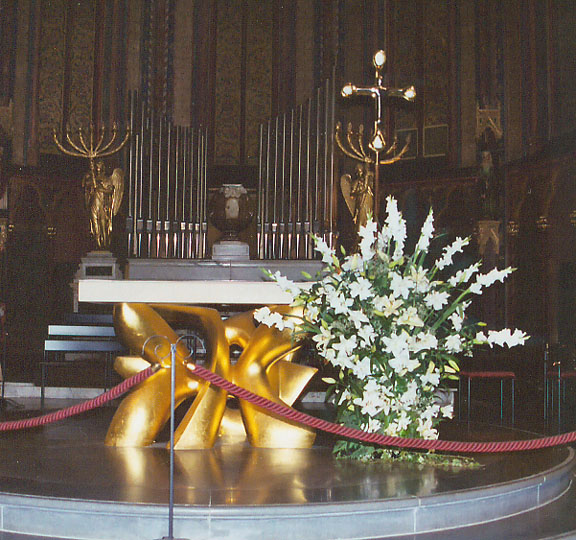 modern altar in the gothic nave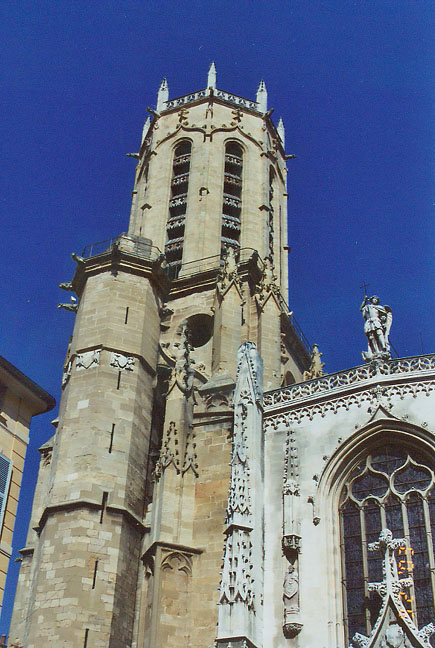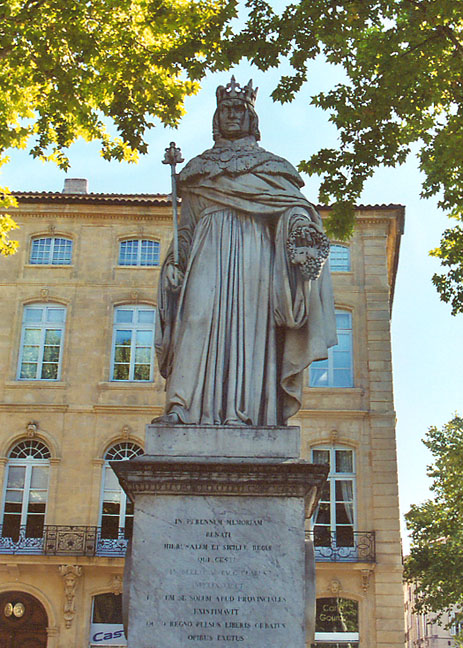 good King Rene 1409 - 1480
Aix-en-Provence was founded about 123 BC by the Romans, who named its thermal springs Aquae Sextiae. In the 11th century it became a famous center of music and literature; later, many painters worked in the picturesque city. The painter Paul Cezanne was born and died here. Aix-en-Provence passed to the French crown in the 1480s. The French then converted the court palace of Provence, which was located here, into the parliament building for the Provence region. The palace was demolished in the 18th century. Population 134,222 (1999).

Text from Microsoft Encarta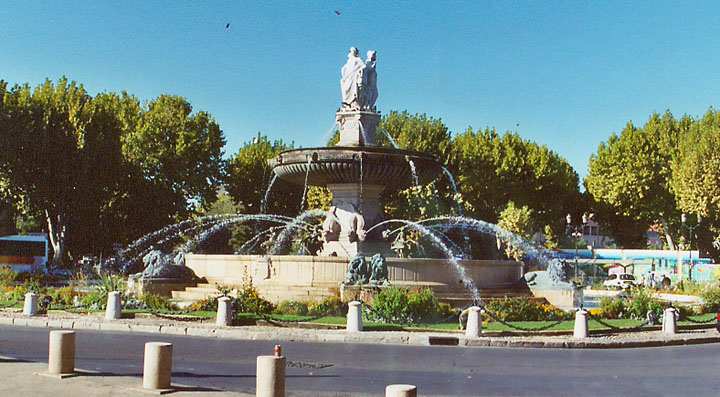 Rotunda Fountain 1860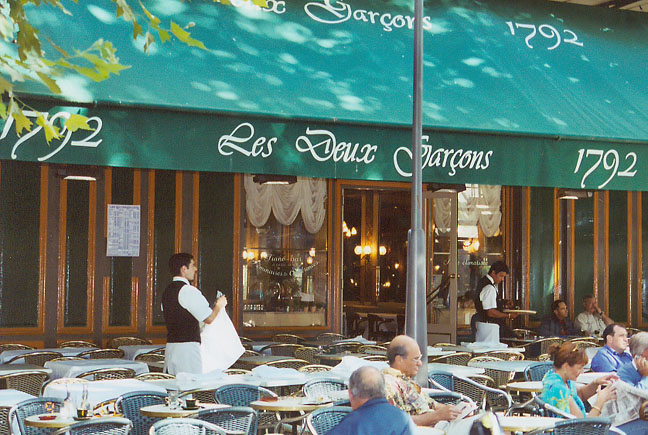 cafe of the two waiters on Cours Mirabeau
favorite meeting place of many notables, including Cezanne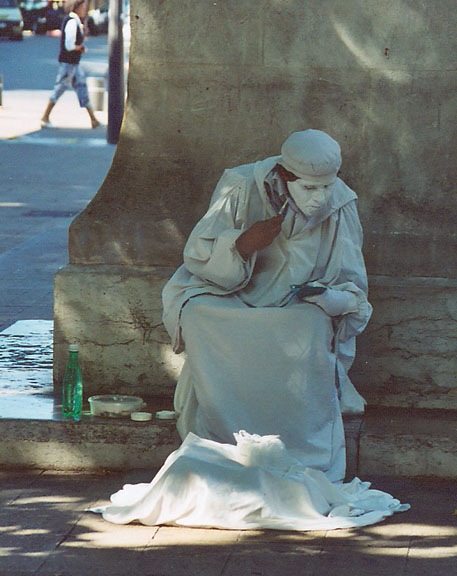 Mime applying makeup
on the Cours Mirabeau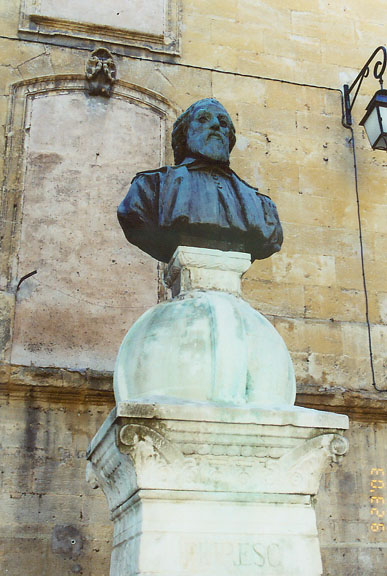 Louis Pasteur
Aix-en-Provence has had a university since 1409

Buildings of Aix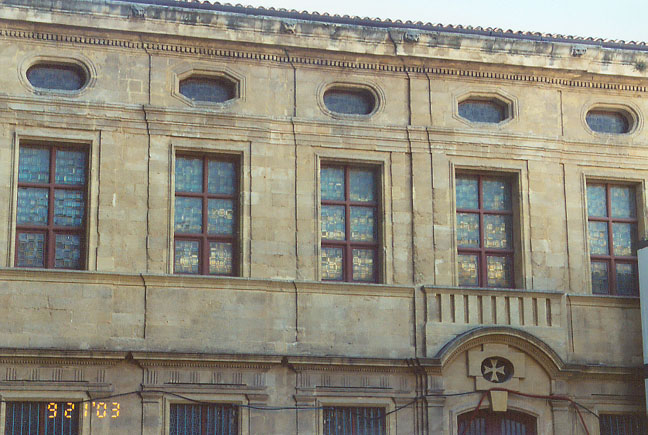 Palais de Malta (1676)
Commanderie of the Knights of Malta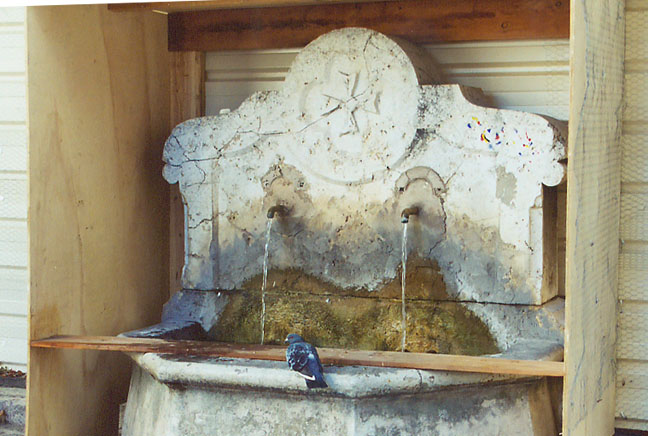 a nearby fountain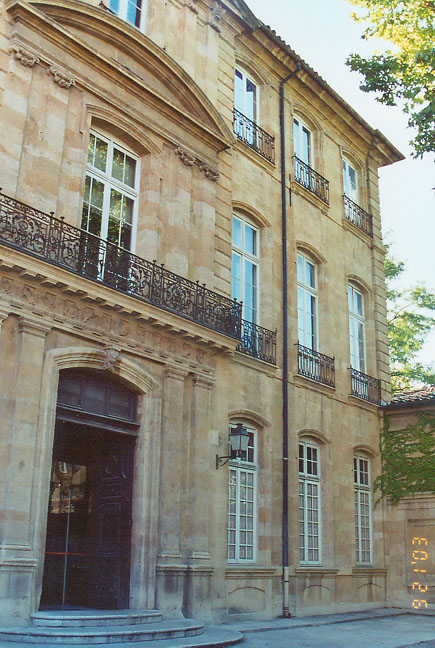 Hotel de Caumont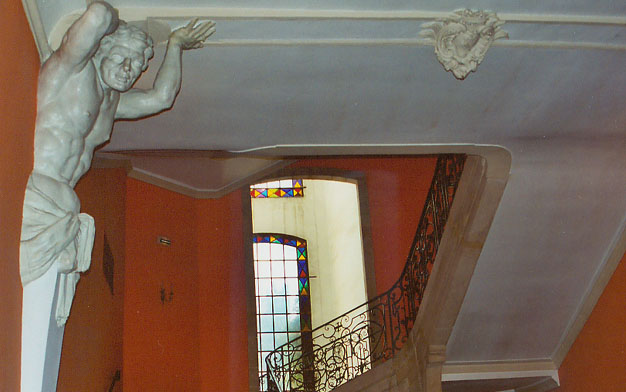 interior of what is now a university building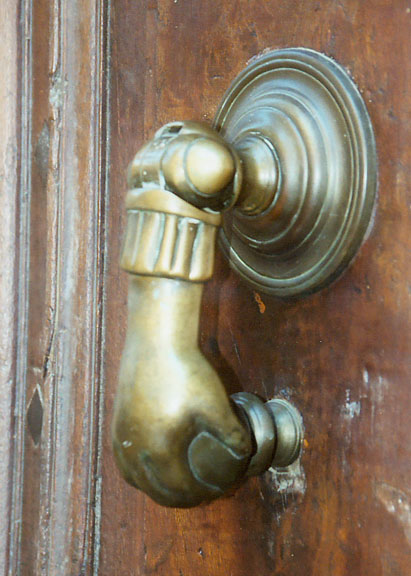 elegant door knocker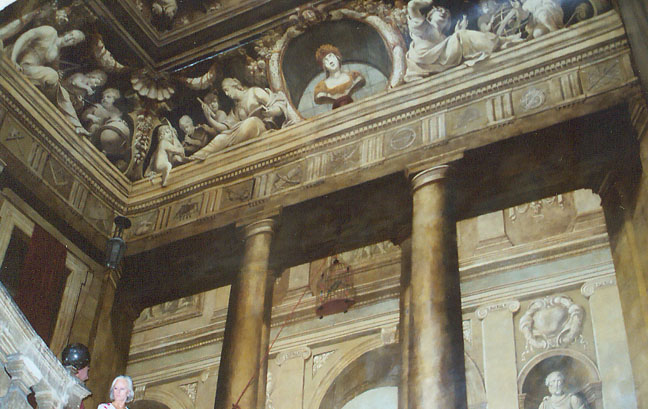 the Trompe L'Oeil decor of the Hotel de Chataurenard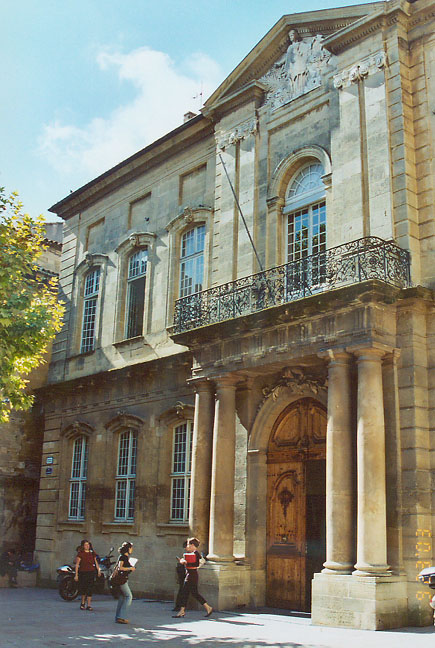 school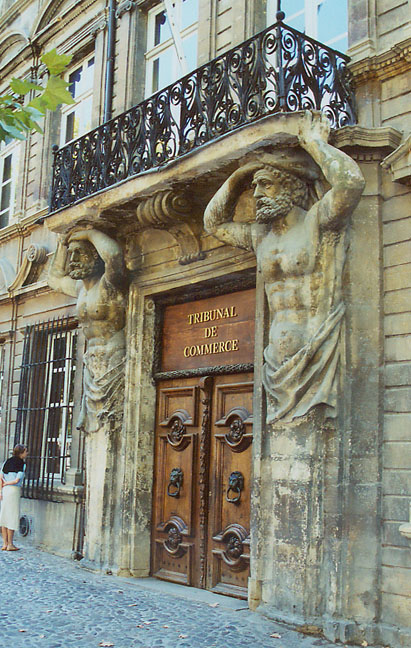 chamber of commerce
Albertas fountain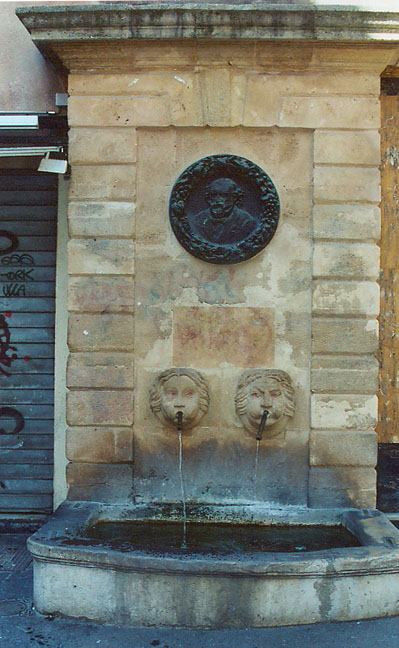 lions fountain
(plaque is of Cézanne)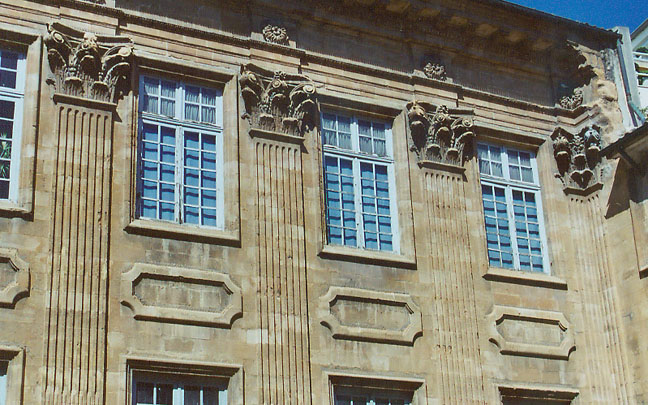 The Museum of Natural History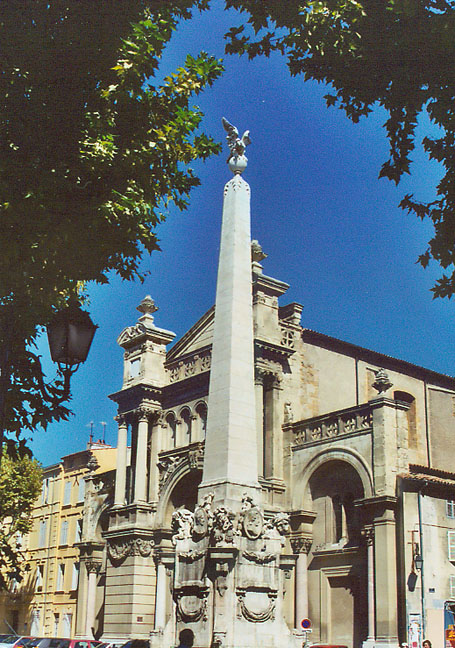 Madeleine church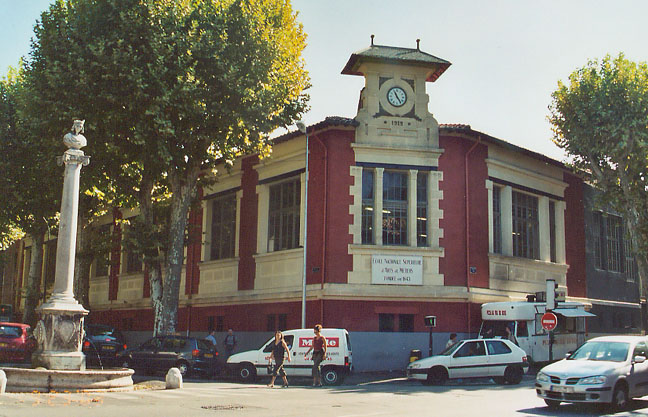 high school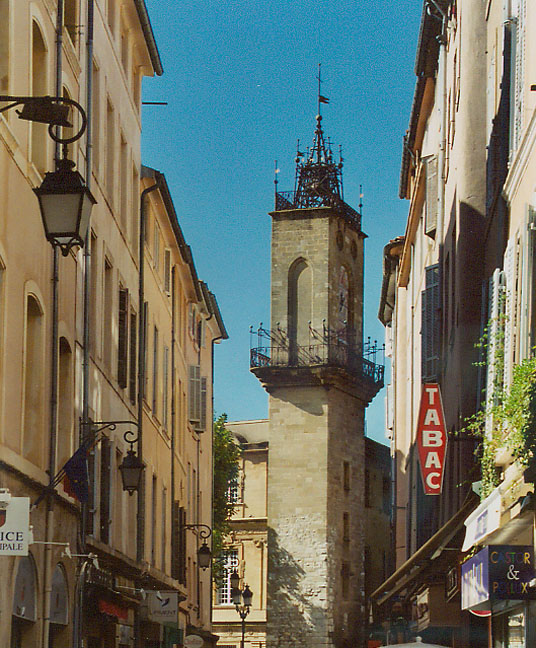 old town

Return to Provence Elderhostel page