Cézanne in Aix-en-Provence
over this store front on the Mirabeau in Aix-en-Provence is where his parents resided
before purchasing an estate on the edge of town
Cézanne, Paul (1839-1906), French painter, often called the father of modern art, who strove to develop an ideal synthesis of naturalistic representation, personal expression, and abstract pictorial order.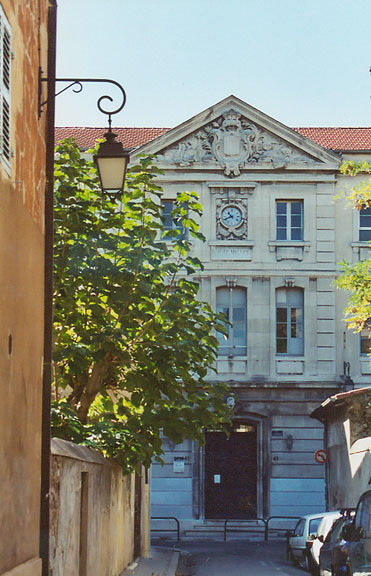 school where Cézanne and Zola were in school together
Cézanne was born in the southern French town of Aix-en-Provence, January 19, 1839, the son of a wealthy banker. His boyhood companion was Émile Zola, who later gained fame as a novelist and man of letters. As did Zola, Cézanne developed artistic interests at an early age, much to the dismay of his father. In 1862, after a number of bitter family disputes, the aspiring artist was given a small allowance and sent to study art in Paris, where Zola had already gone. From the start he was drawn to the more radical elements of the Parisian art world. He especially admired the romantic painter Eugène Delacroix and, among the younger masters, Gustave Courbet and the notorious Édouard Manet, who exhibited realist paintings that were shocking in both style and subject matter to most of their contemporaries.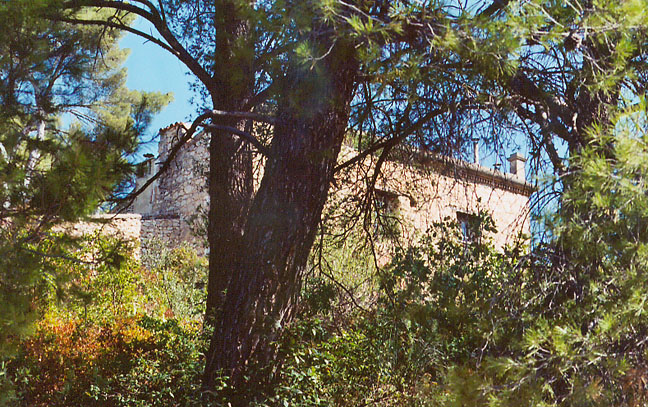 Chateau Noir outside of Aix-en-Provence
where Cézanne had a workroom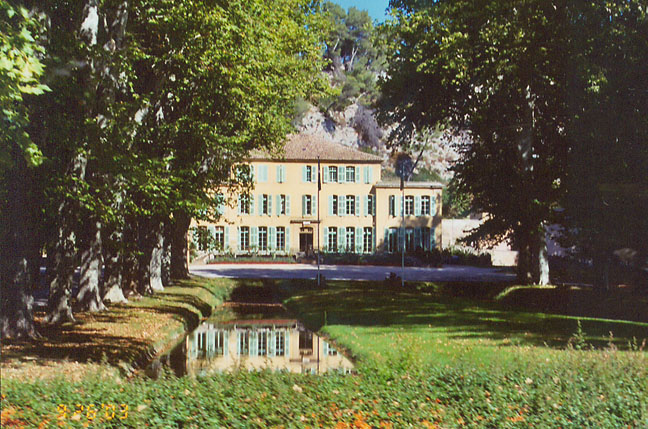 a nearby country house

Under Pissarro's tutelage, and within a very short time during 1872-1873, Cézanne shifted from dark tones to bright hues and began to concentrate on scenes of farmland and rural villages.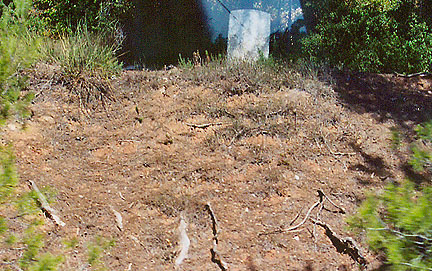 marker on a path he traveled near the Chateau Noir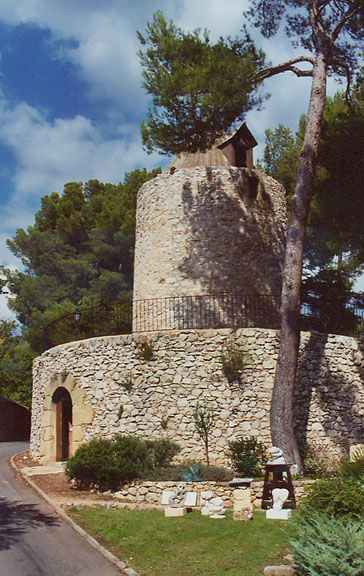 the remains of a windmill known as Cézanne's windmill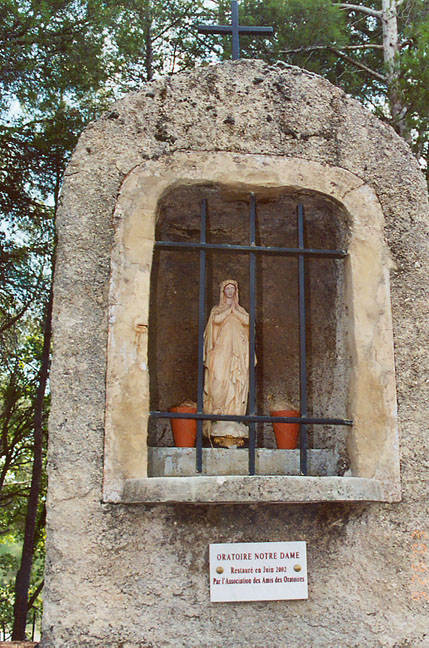 watched over by our lady

Although he seemed less technically accomplished than the other impressionists, Cézanne was accepted by the group and exhibited with them in 1874 and 1877. In general the impressionists did not have much commercial success, and Cézanne's works received the harshest critical commentary. He drifted away from many of his Parisian contacts during the late 1870s and '80s and spent much of his time in his native Aix-en-Provence.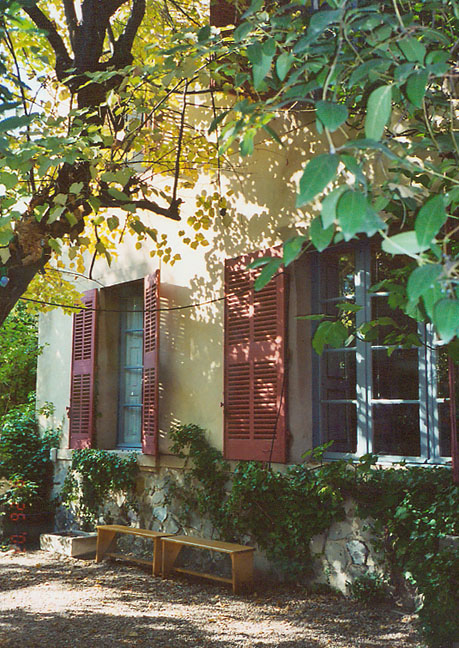 his studio building in Aix-en-Provence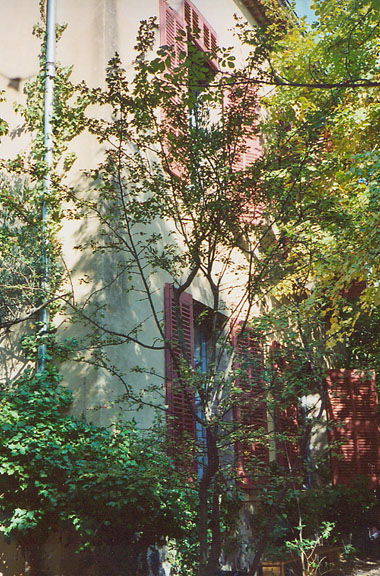 studio was on the second floor
inside this window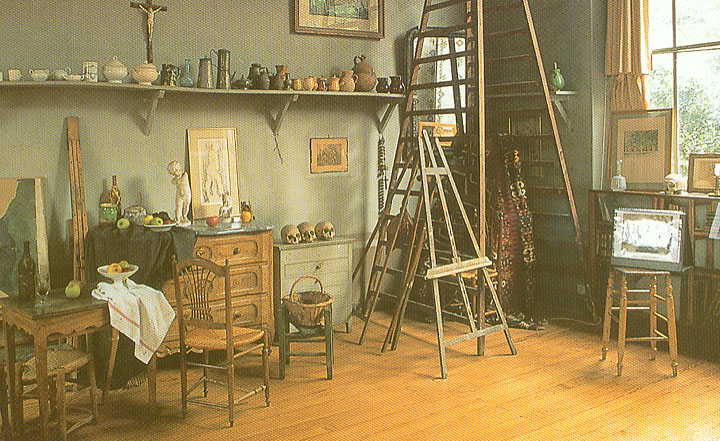 studio interior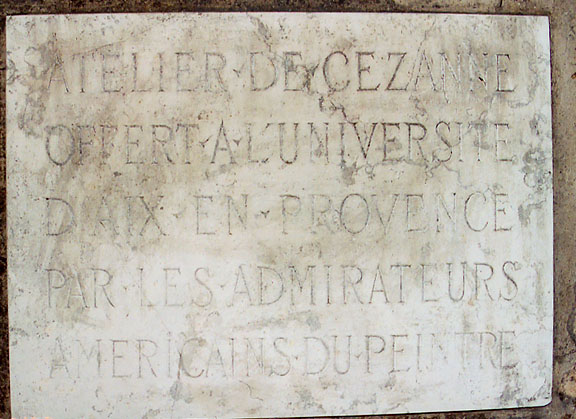 which was restored with the help of an American group
After 1882, he did not work closely again with Pissarro. In 1886, Cézanne became embittered over what he took to be thinly disguised references to his own failures in one of Zola's novels. As a result he broke off relations with his oldest supporter. In the same year, he inherited his father's wealth and finally, at the age of 47, became financially independent, but socially he remained quite isolated.

Text from Microsoft Encarta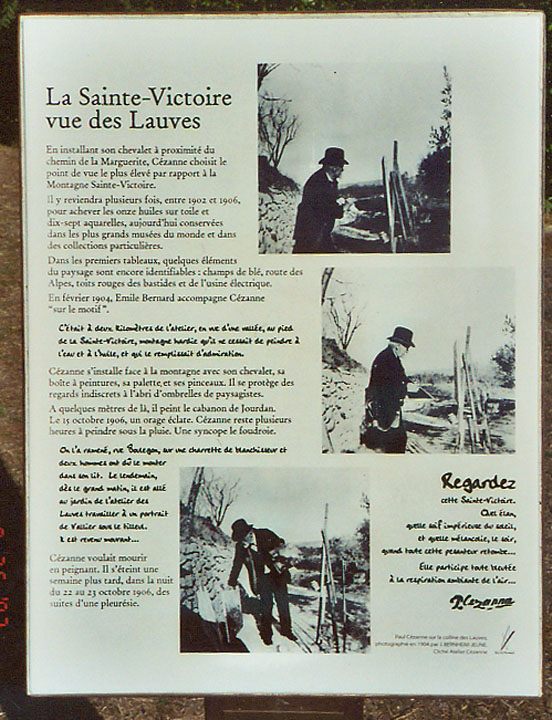 he painted in the outdoors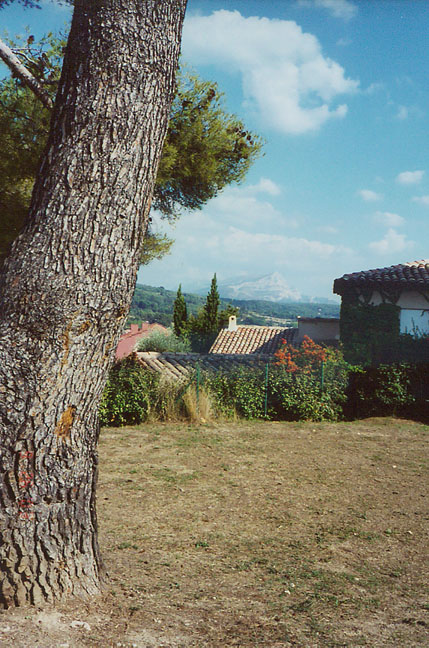 near this tree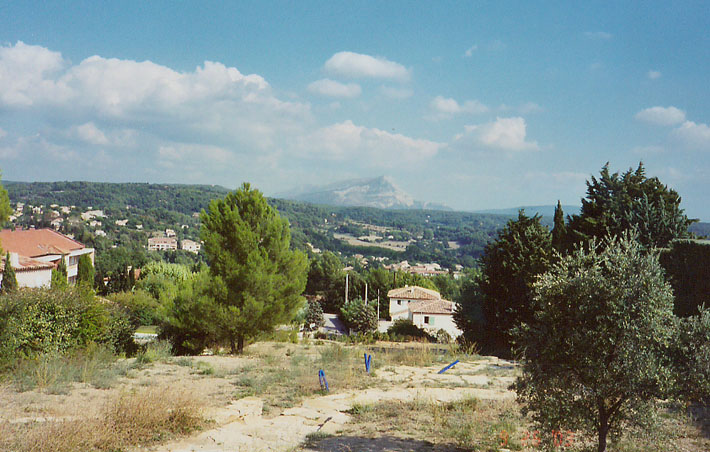 and at a favorite spot where he could also view Montagne Ste Victoire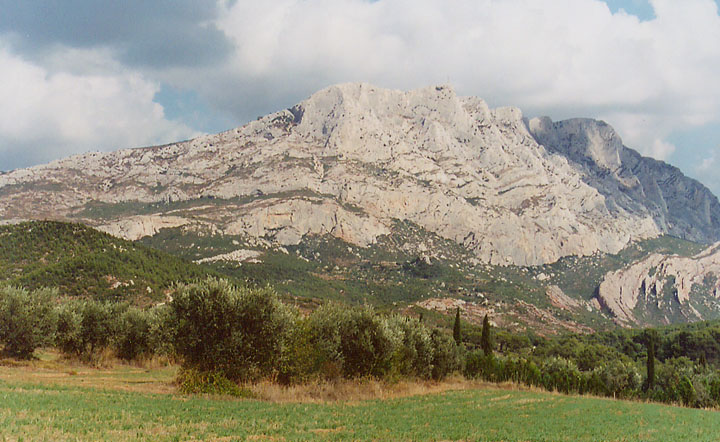 closer view of Montagne Ste Victiore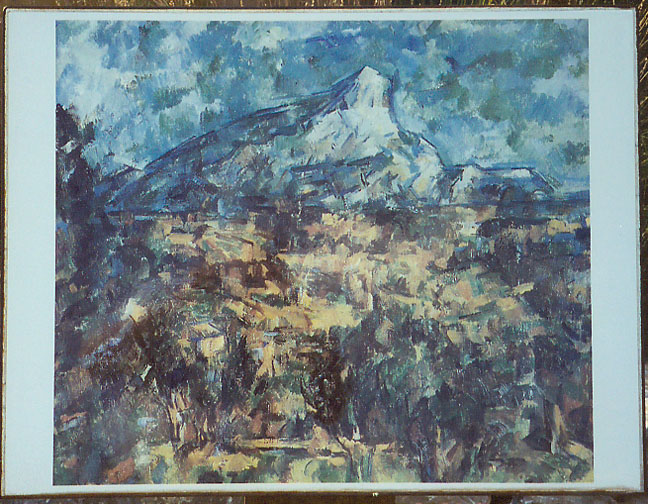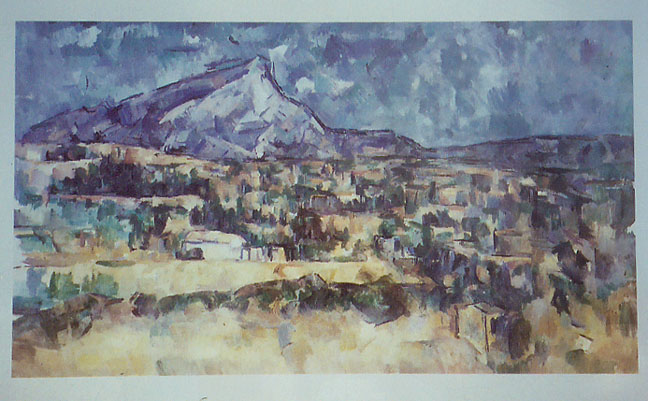 his paintings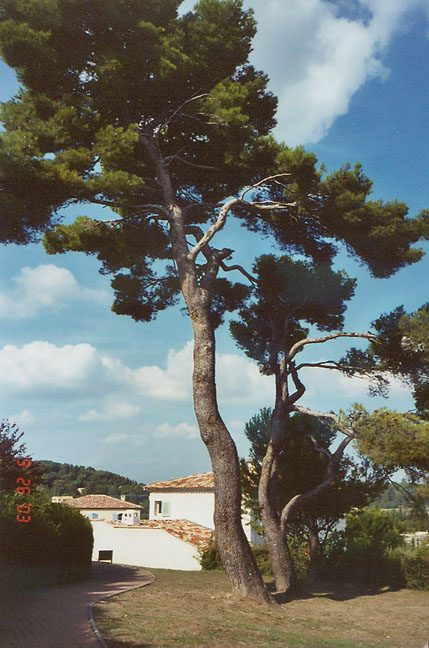 on his path
(houses of a new development, but the tree survives)

Return to Provence Elderhostel page