Virgin Gorda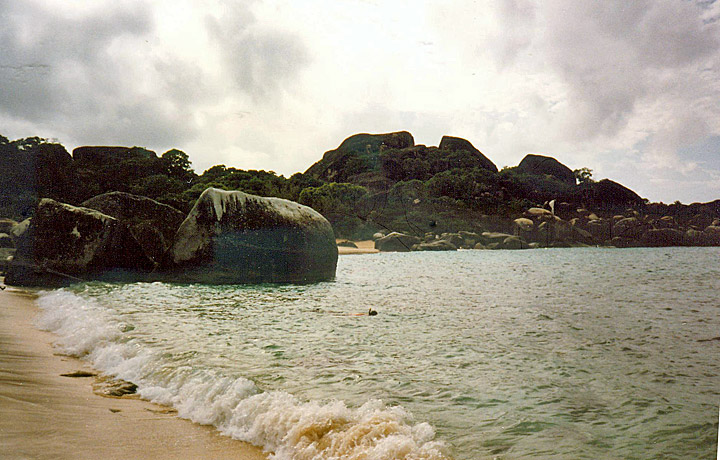 the coast line
Virgin Gorda is the third-largest (after Tortola and Anegada) and second most populous of the British Virgin Islands (BVI). Located at approximately 18 degrees, 48 minutes North, and 64 degrees, 30 minutes West, it covers an area of about 8 square miles (21 kmē). Christopher Columbus is said to have named the island "The Fat Virgin", because its silhouette resembles a rotund woman lying on her back.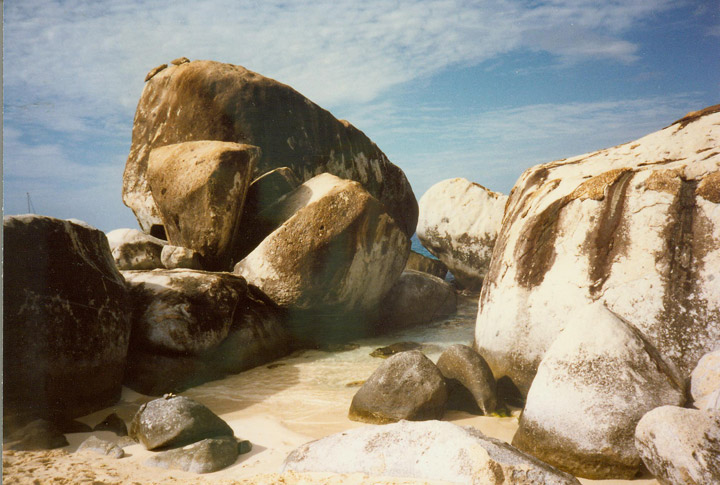 "The Baths"
Virgin Gorda is one of the BVI's major tourist destinations, largely because of an unusual geologic formation known as "The Baths" located on the southern end of the island. At The Baths, the beach shows evidence of the island's volcanic origins, as huge granite boulders lie in piles on the beach, forming scenic grottoes that are open to the sea. Swimming and snorkeling are the main attractions here. North of the Baths is the Virgin Gorda Yacht Harbor, formerly owned Little Dix Bay. The most notable ruin on Virgin Gorda is the old Copper Mine.
Text from Wikipedia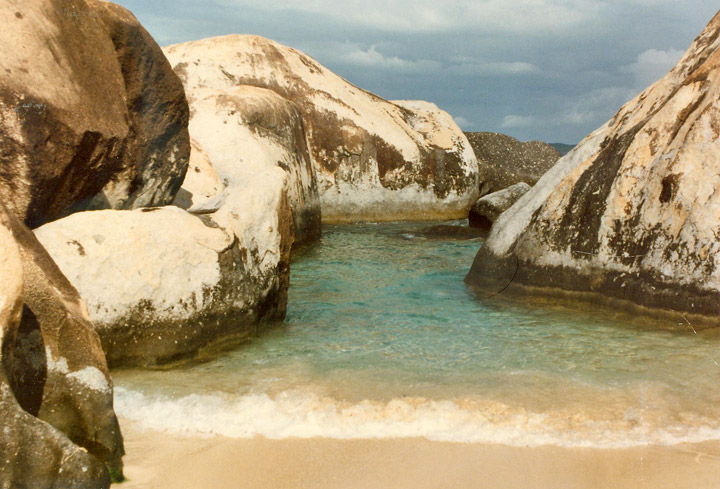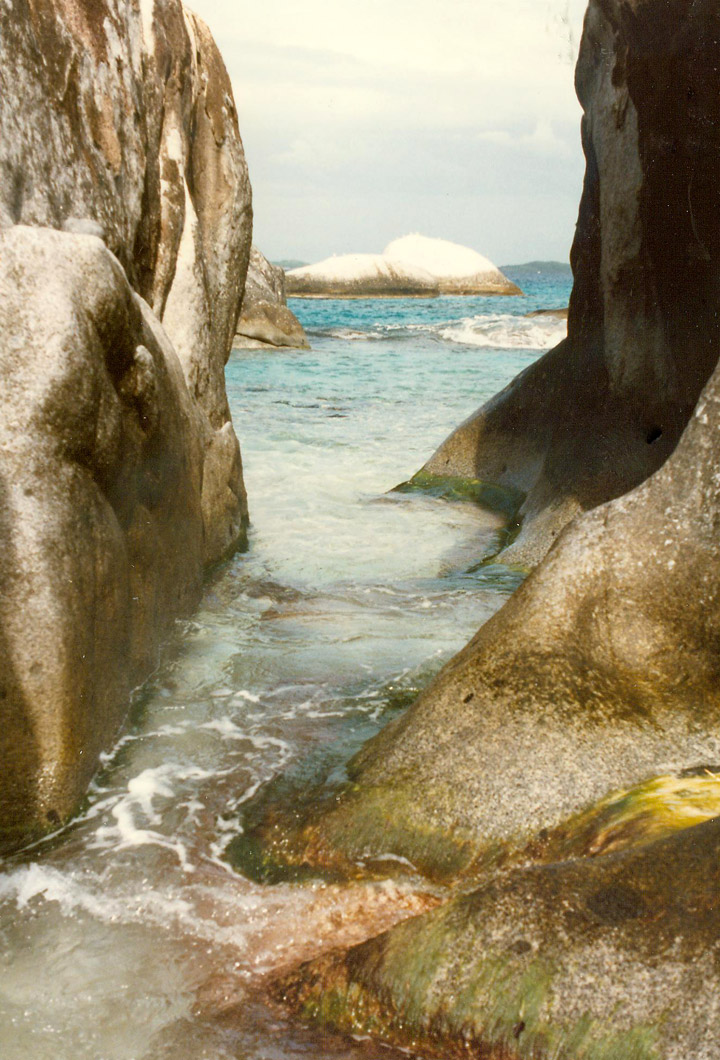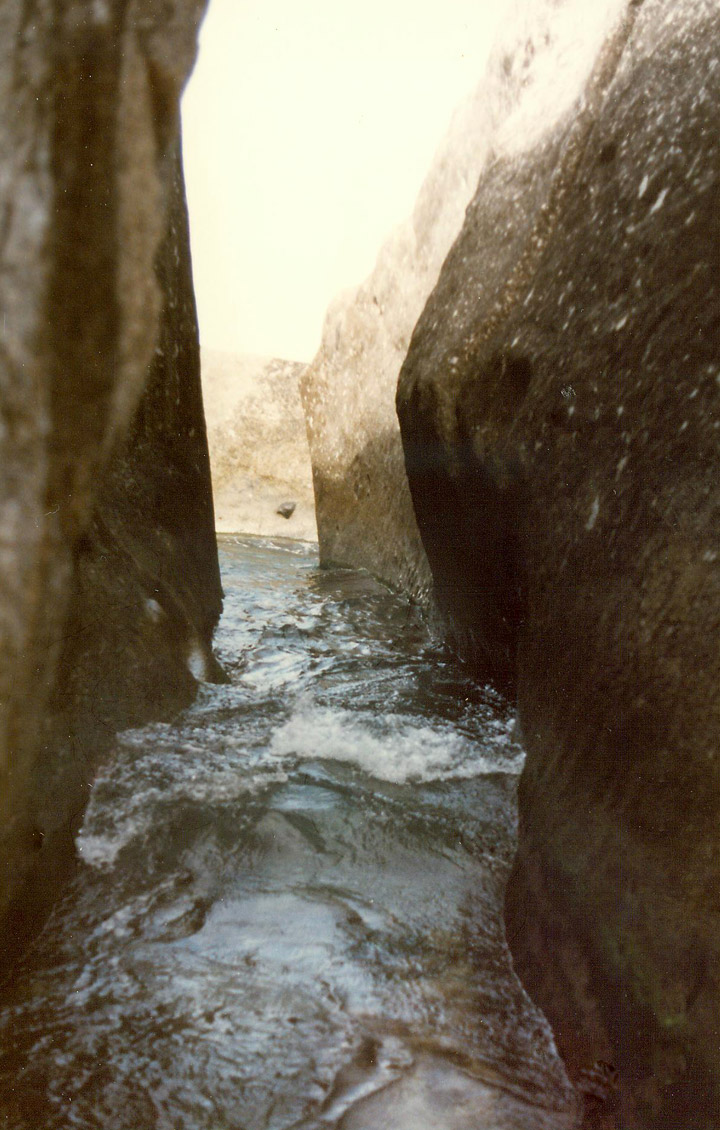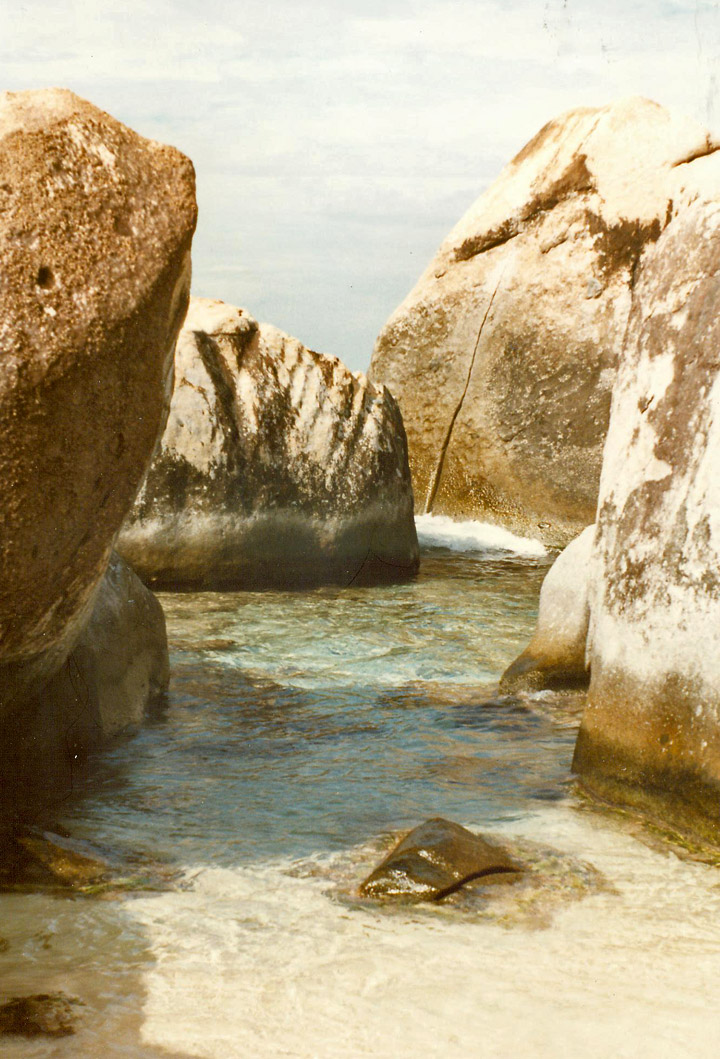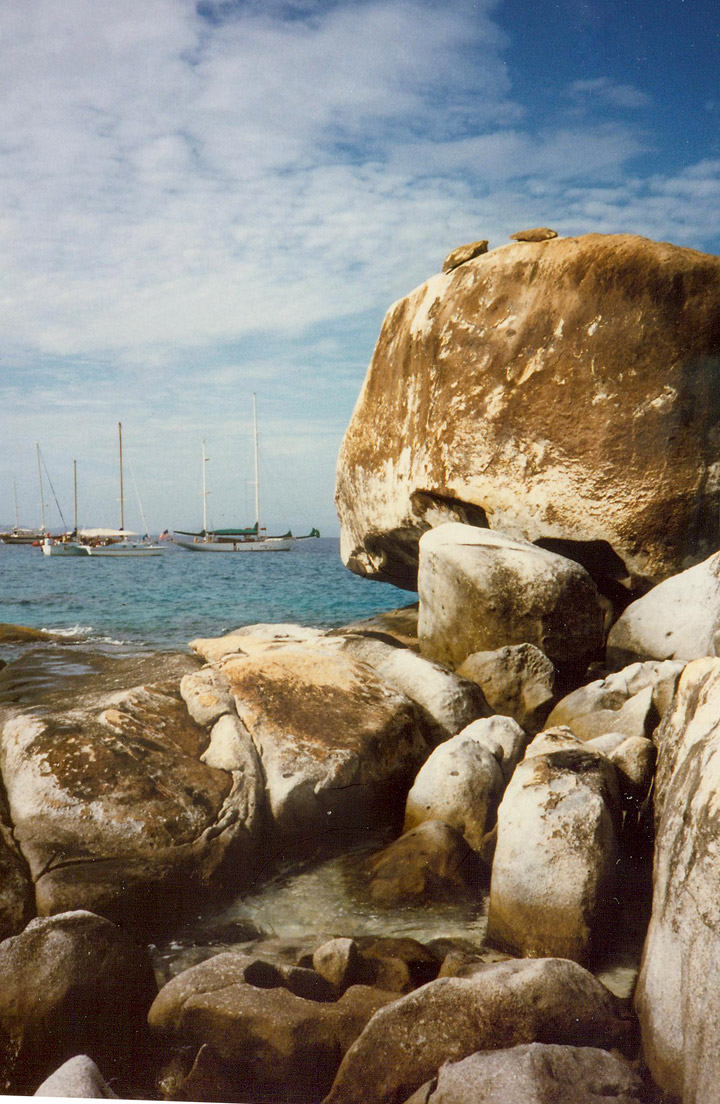 the boat harbor adjacent to "The Baths"
Return to British Virgin Island page
---
---