Butrint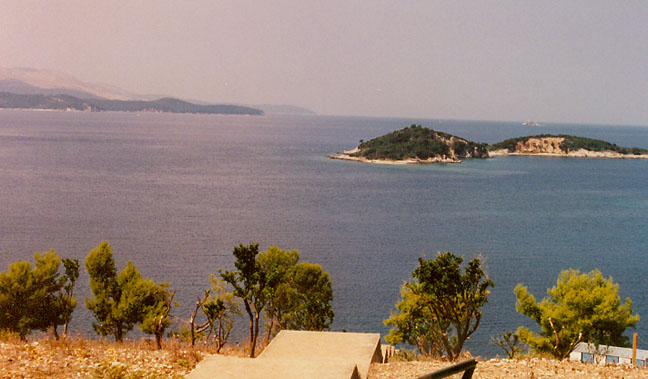 Straits of Corfu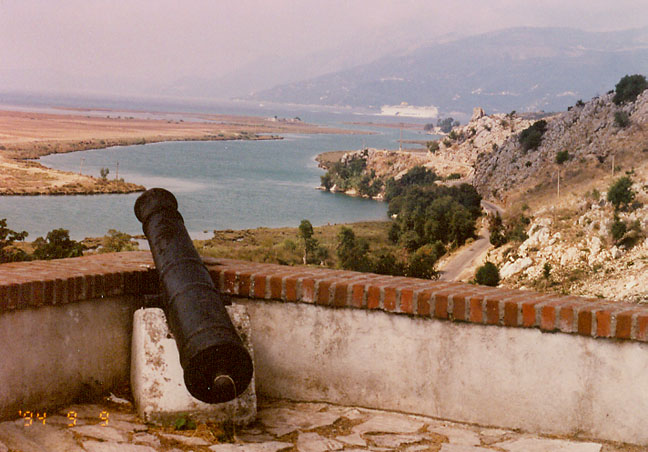 Lake Butrint
Butrint occupies a small peninsula between the Straits of Corfu and Lake Butrint. Inhabited since prehistoric times, Butrint has been the site of a Greek colony, a Roman city, and a bishopric.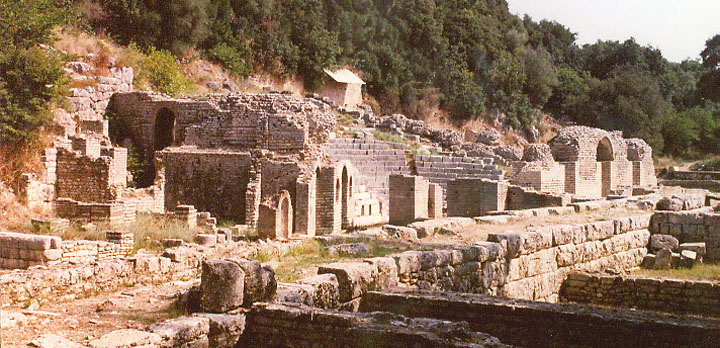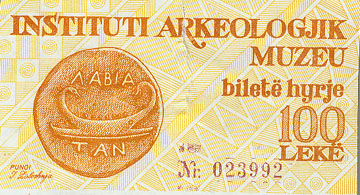 archaeological site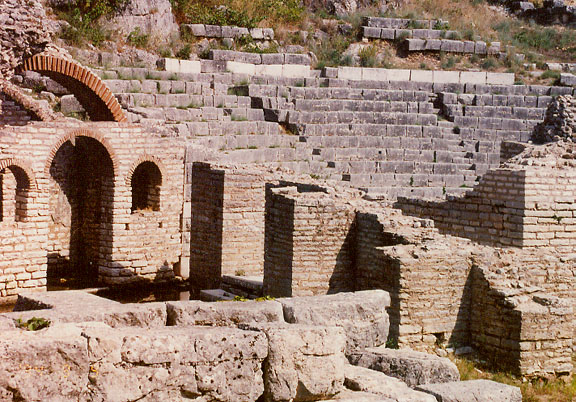 amphitheatre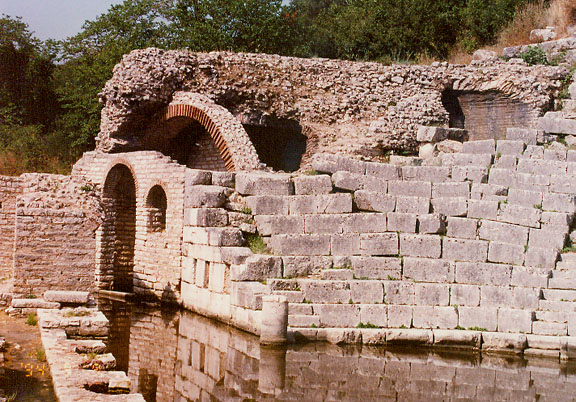 Roman period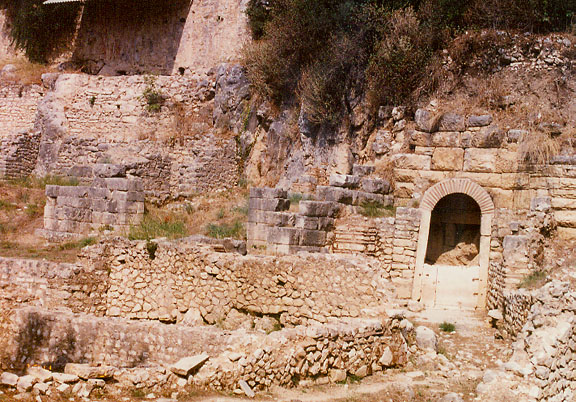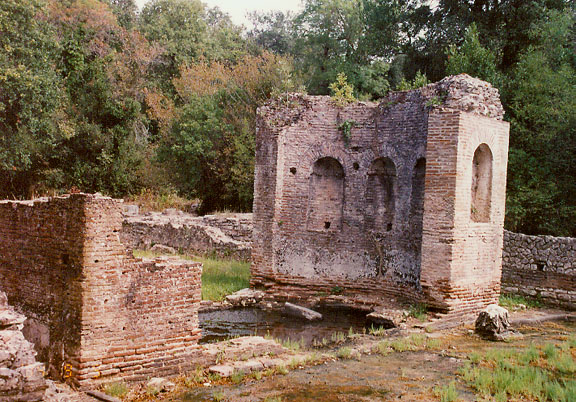 note the high water level of the marsh
Following a period of prosperity under Byzantine administration, then a brief occupation by the Venetians, the city was abandoned in the late Middle Ages after marshes formed in the area.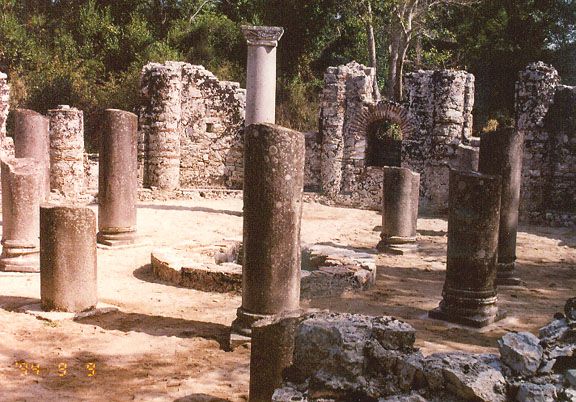 Byzantine Basilica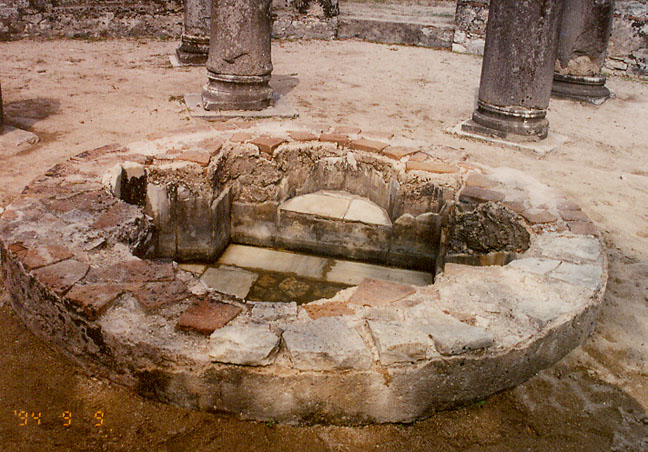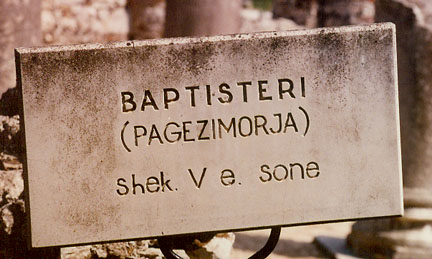 the central Baptistery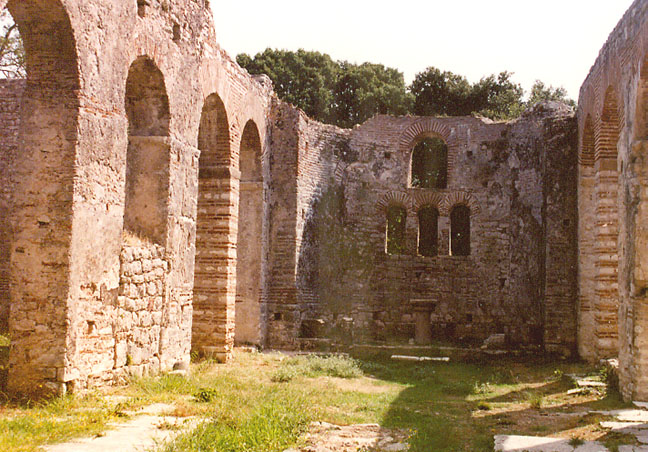 church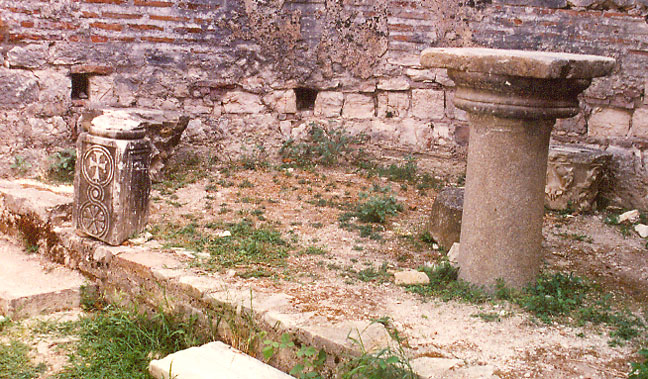 the Byzantine cross
The present archaeological site is a repository of the ruins representing each period in the city's development.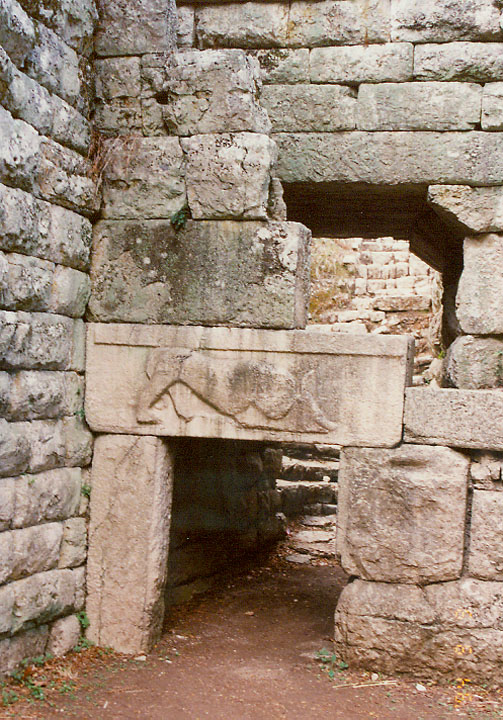 the famous Lion gate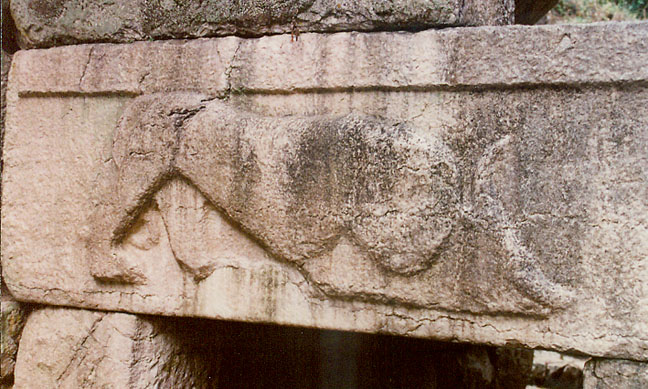 detail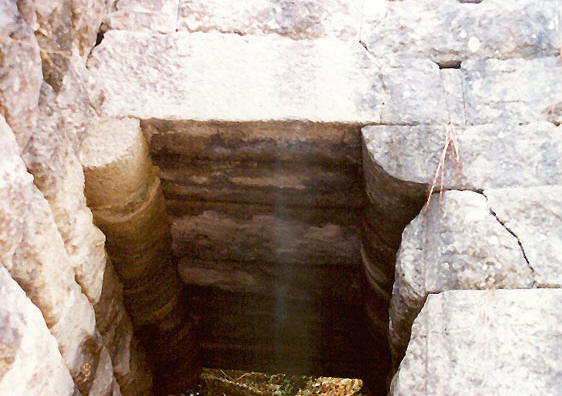 an ancient lintel construction