Tirana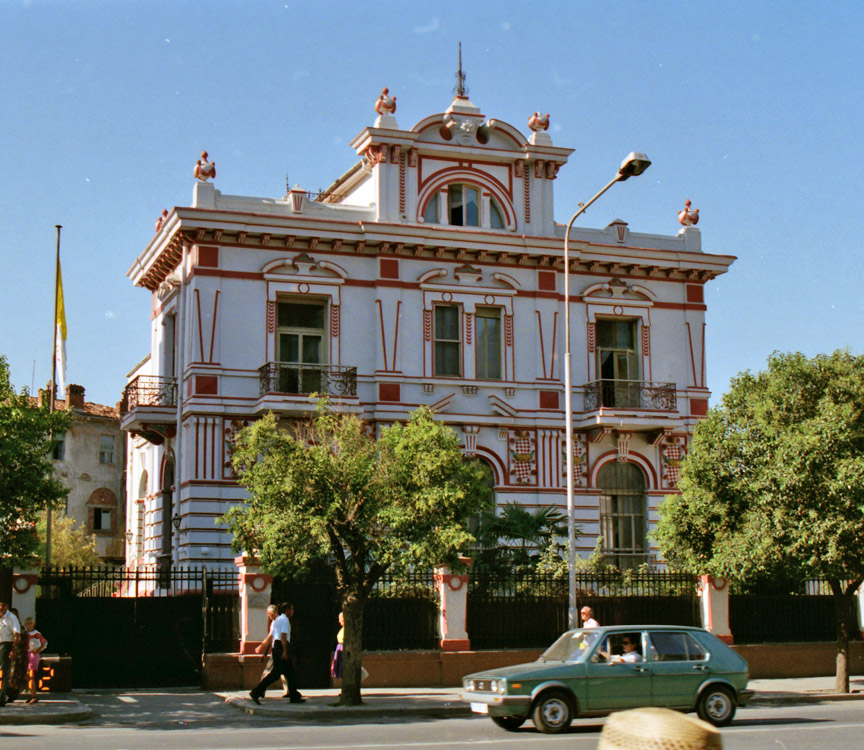 Tirana (1994)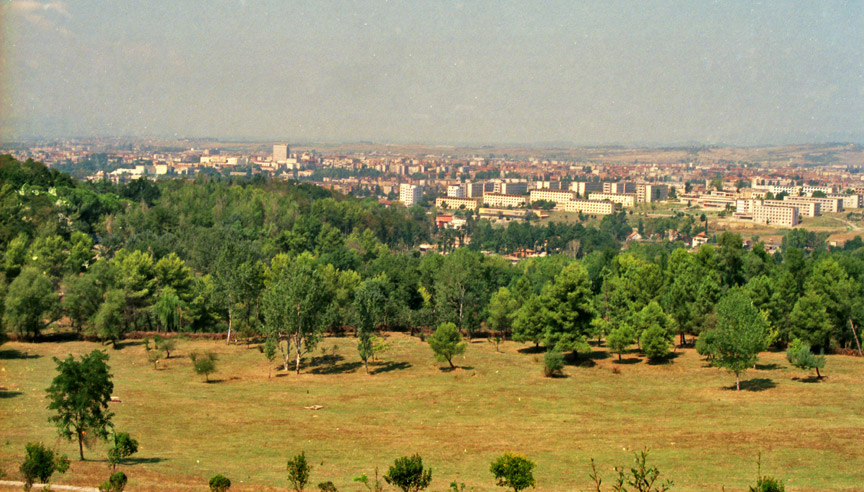 the city
Tirana or Tiranė, city in central Albania, capital of the country and of Tirana District, on the Ishm River. It is the largest city and the principal commercial, manufacturing, and cultural center of the country. Tirana is connected by rail with the port city of Durrės, on the Adriatic Sea. Major products include textiles, metal goods, footwear, agricultural machinery, and processed food.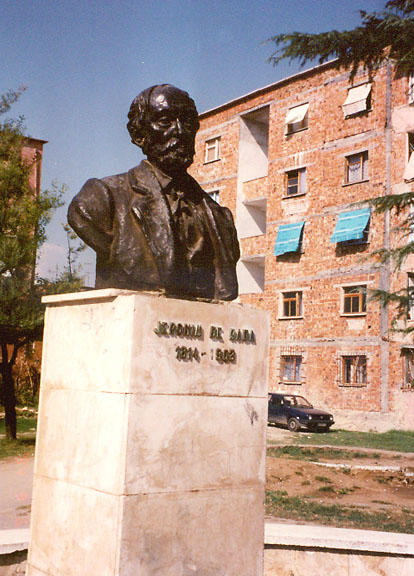 local notable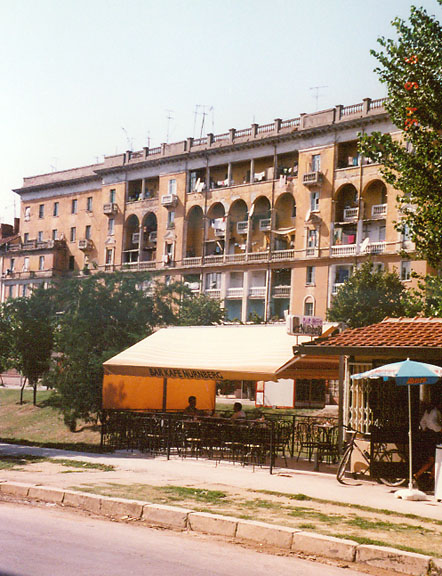 Soviet style apartments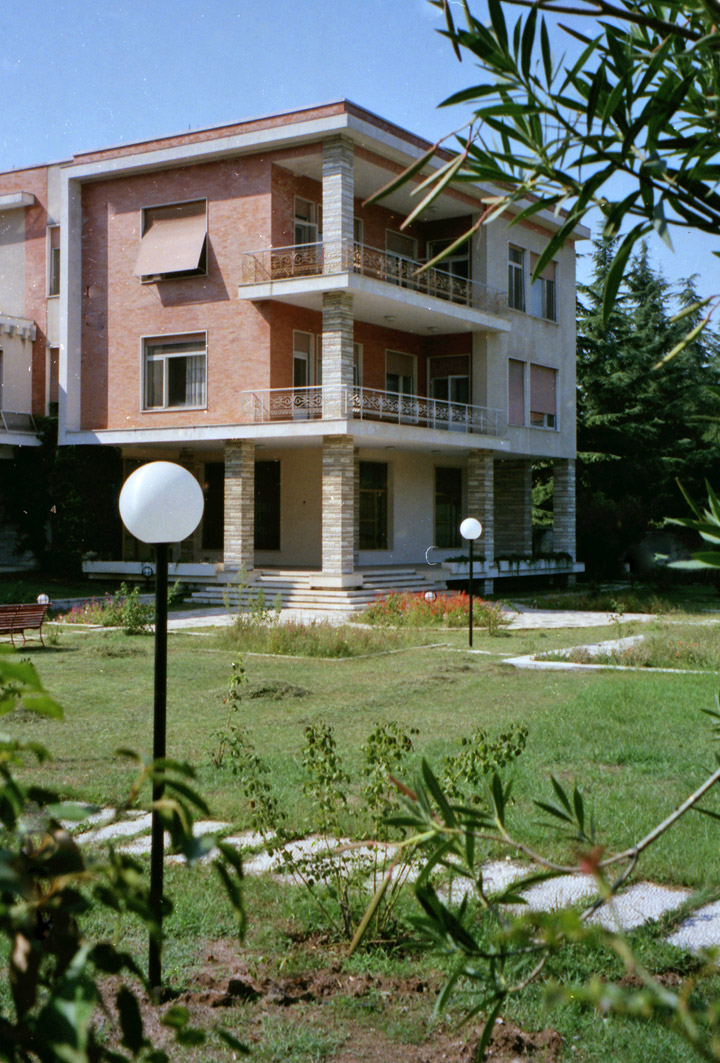 residential dwelling
Tirana is the site of the University of Tirana (1957), the Institute of Agriculture (1951), the Academy of Sciences (1972), and the National Library (1922). Points of interest include the Albanian National Culture Museum; the Natural Science Museum (1948); the National Historical Museum (1981); the Museum of Archaeology (1948); a fine arts gallery; and the Mosque of Etehem Bey (early 19th century), located on Skenderbeg Square.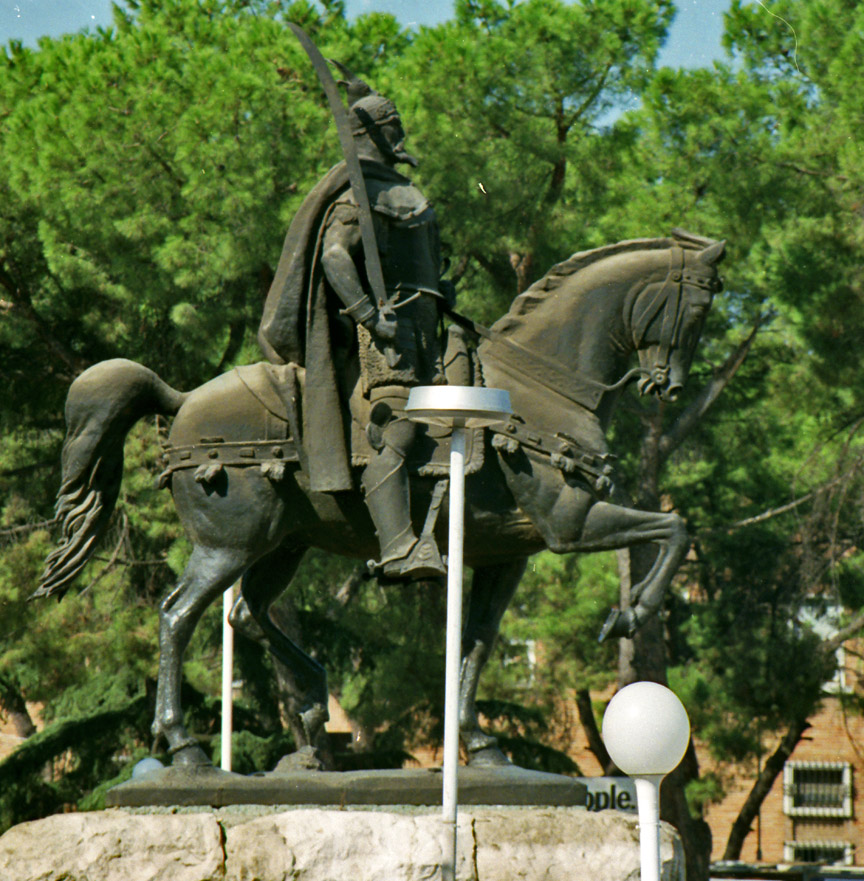 Skenderbeg, Albanian National Hero
in Skenderbeg Square
More Photos of Skenderbeg Square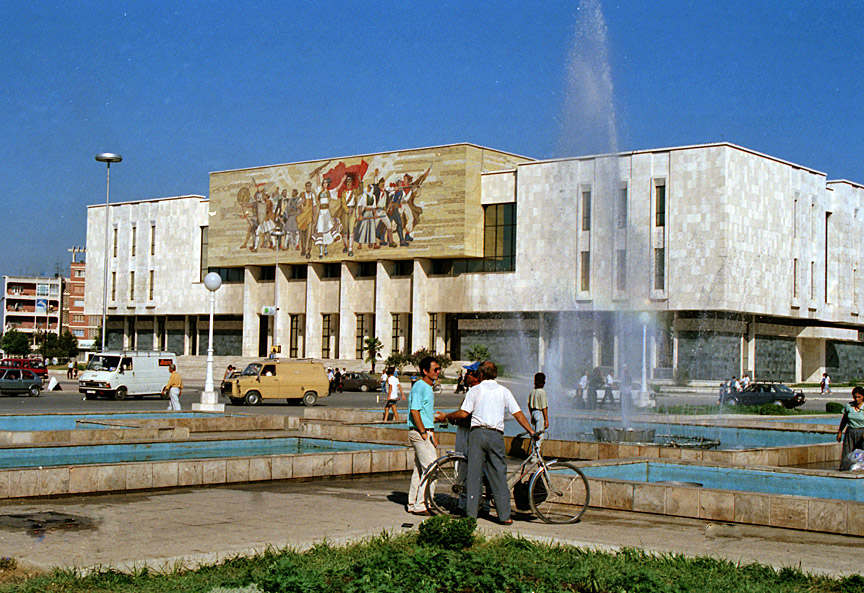 Albanian National Culture Museum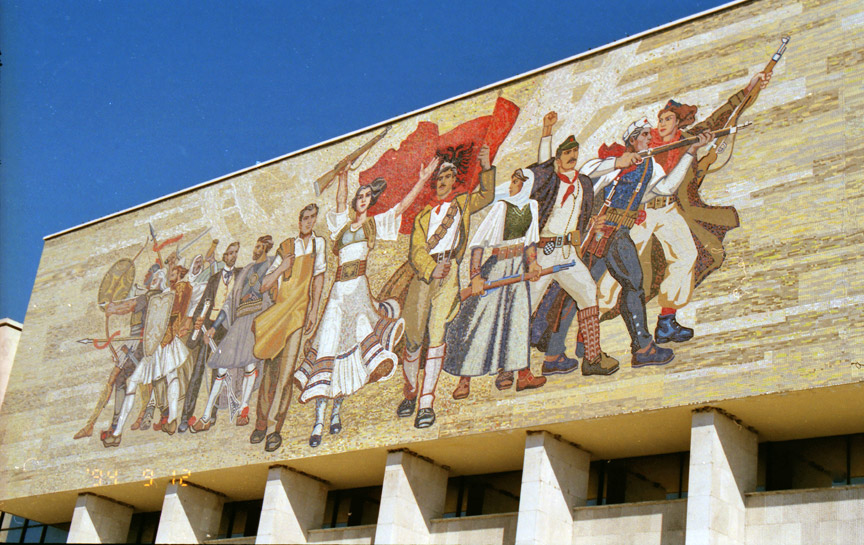 the mosaic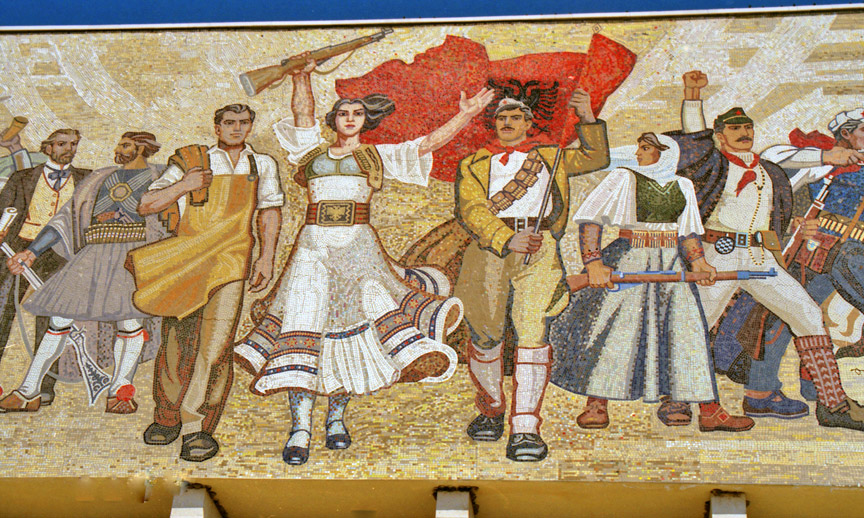 detail of Albanian workers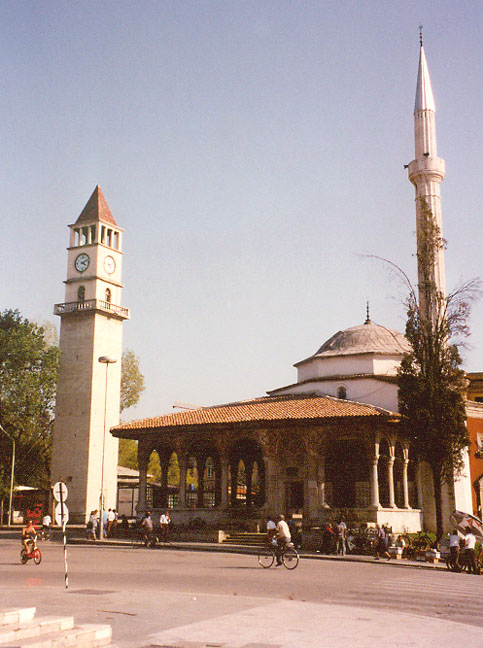 Mosque of Etehem Bey (early 19th century)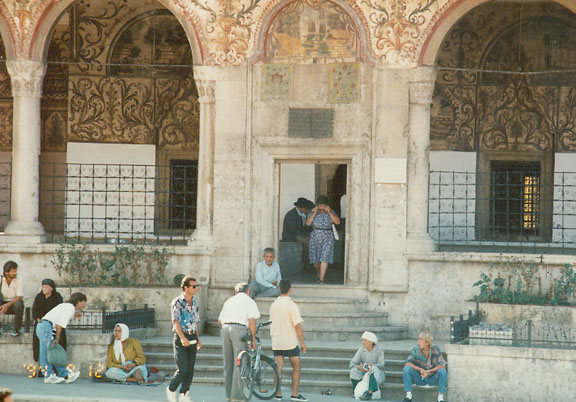 worshipers

The settlement, established in the early 17th century during the Ottoman Empire's domination of Albania, was originally known as Teheran. It became the capital of Albania in 1920 and during World War II was occupied (1939-1944) by Axis forces. Population (1990 estimate) 244,200.

Text from Microsoft Encarta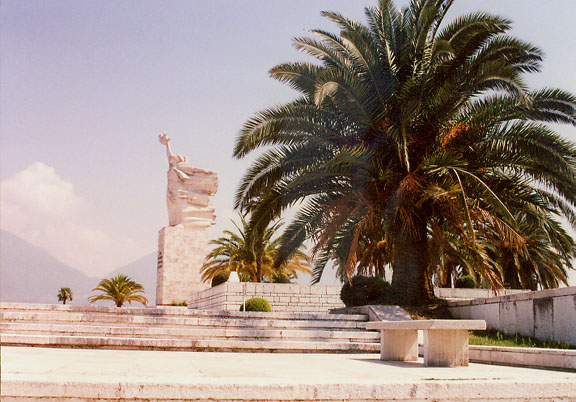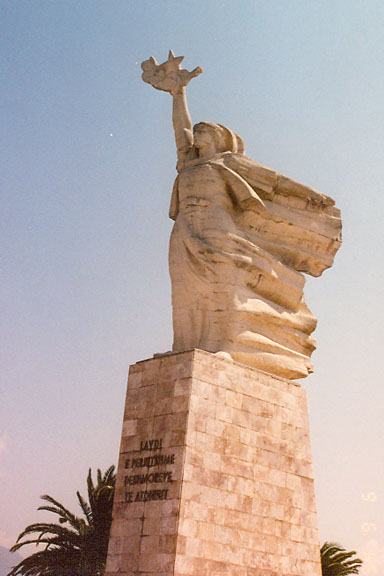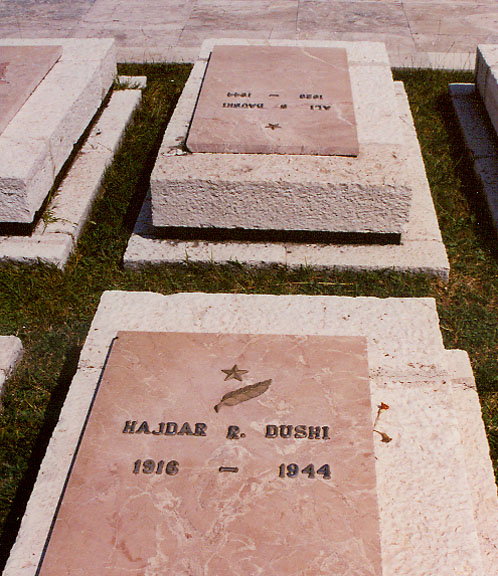 monument to Fallen Heroes outside Tirana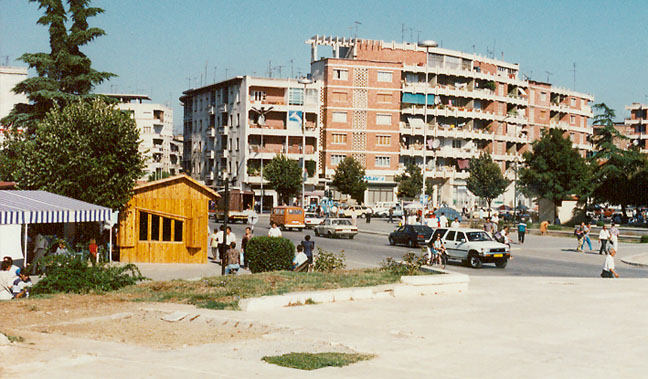 open spaces in the Tirana of 1994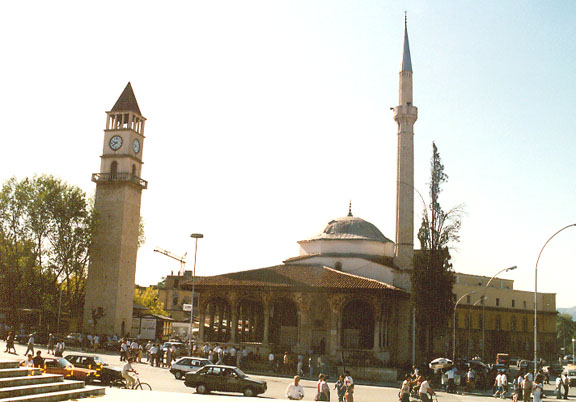 people in Skenderbeg Square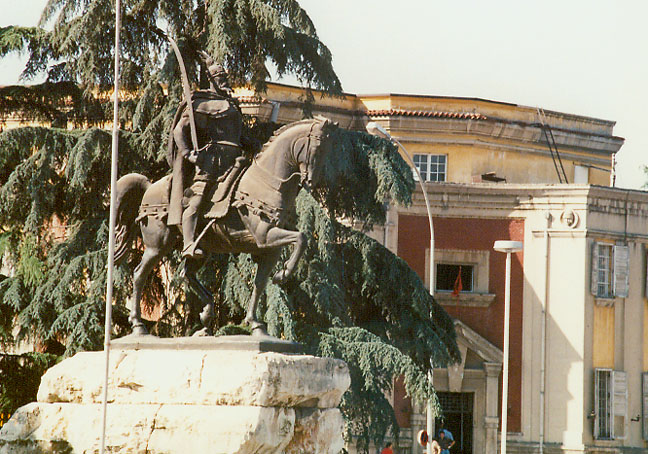 Skenderbeg statue in front of government building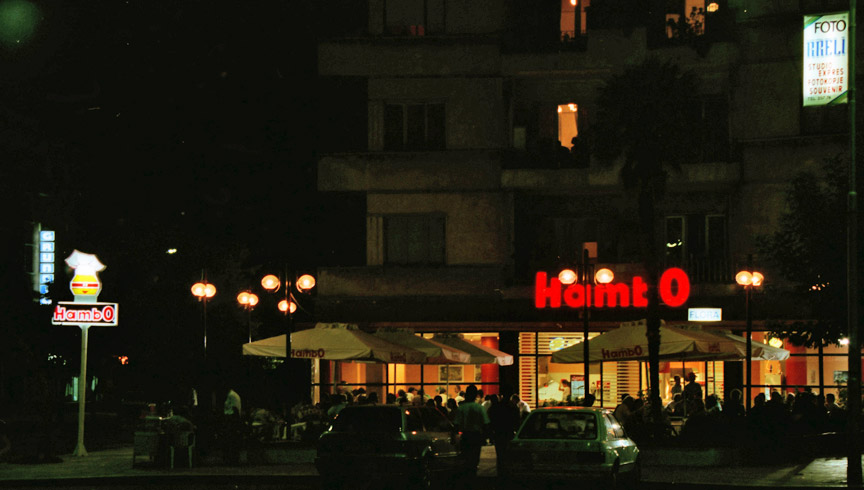 Cafe in Tirana, at night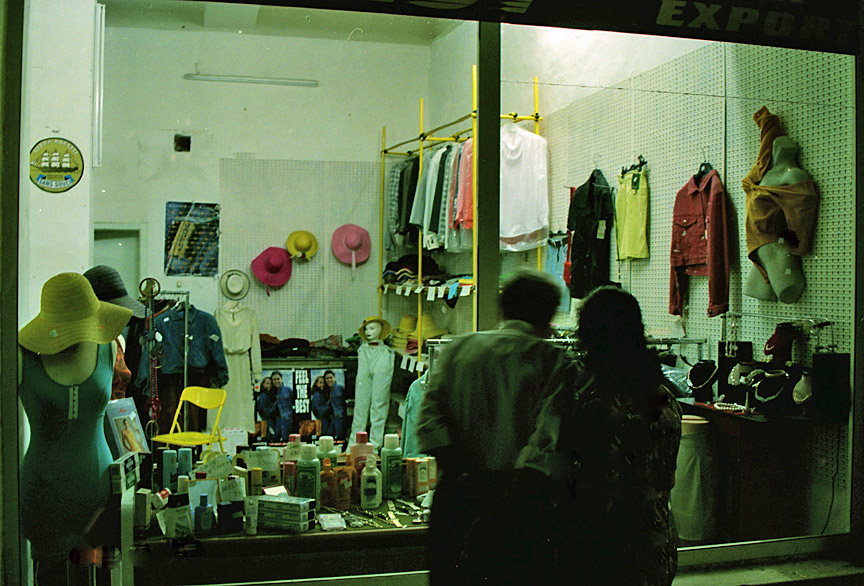 after hours shopping (1994)