Durres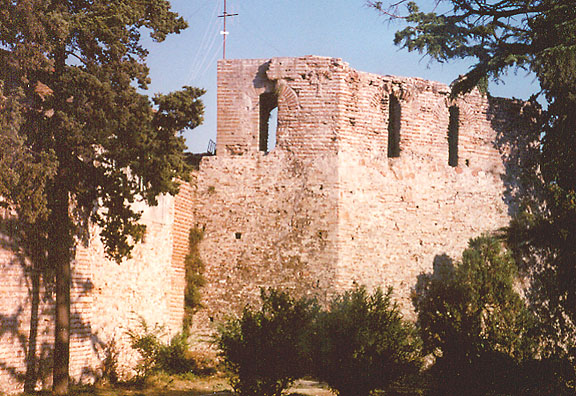 old town fortification

Durrės

(Italian Durazzo), city and seaport in western Albania, capital of Durrės District, on the Adriatic Sea near Tirana. The city is in a fertile region in which corn, grain, sugar beets, and tobacco are grown and livestock is raised. An important commercial and communications center serving central Albania, the city has a power plant, a dockyard, and factories producing bricks, cigarettes, leather products, and soap. Exports include grain, hides, minerals, and tobacco. The city is linked by rail with Tirana and Elbasan. Durrės is the seat of a Greek Orthodox metropolitan and, since the 5th century, of a Roman Catholic archbishop. Remains of Byzantine and Venetian fortifications are outside the city.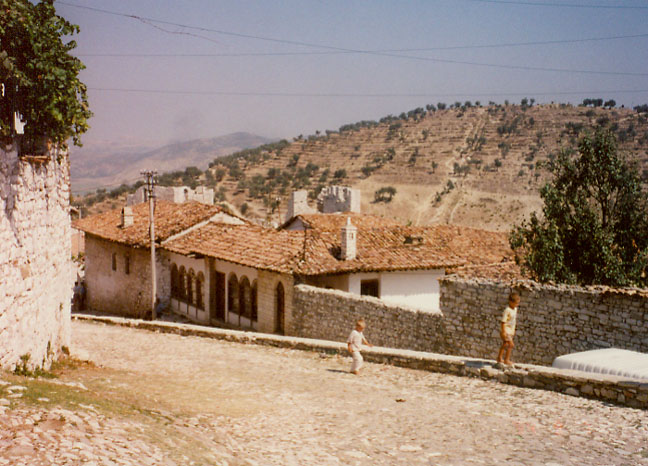 street in old town

Durrės was founded in about 625 BC as Epidamnus by the Corcyreans, who were the ancient inhabitants of the island of Corfu and by the Corinthians from the Greek city of Corinth. The Romans seized the city in the 3rd century BC and changed the name to Dyrrhachium.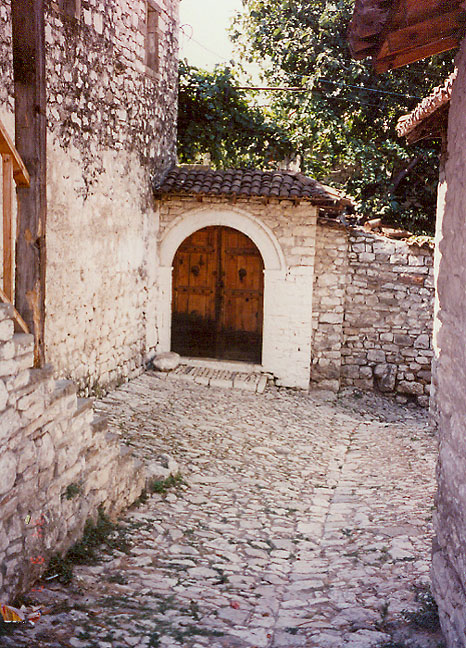 old town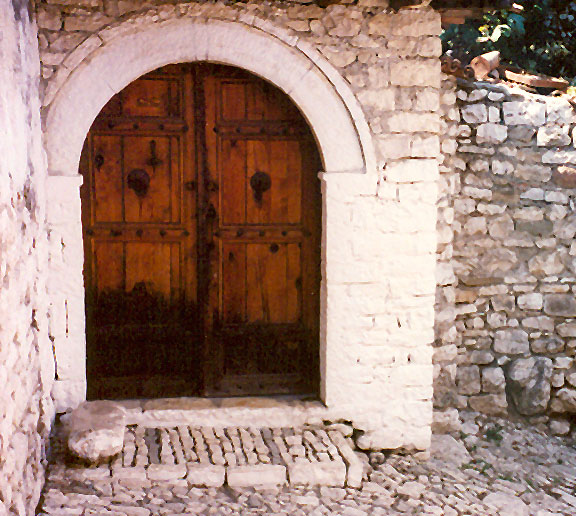 doorway detail
Durrės was under Byzantine rule in the 8th century AD . Venice took the city in the 14th century. In 1501 the Ottoman Turks captured Durrės and held it for 412 years. In 1915, during World War I, Durrės was occupied by the Italians.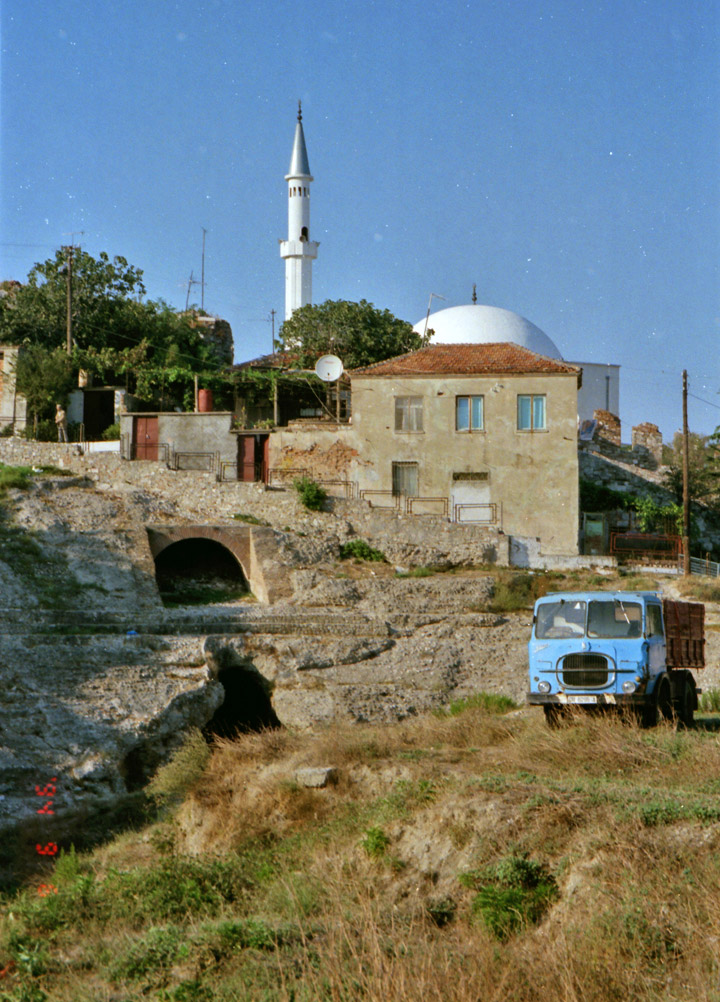 mosque
The city was taken in 1916 by the Austrians, subjected to Allied naval and air attacks in 1918, and reoccupied by the Italians. In 1939, Italian troops used Durrės as a point of disembarkation in the invasion of Albania. In 1940, during an Italian invasion of Greece in World War II, the city suffered heavy damage. Population (1990 estimate) 85,400.
Text from Microsoft Encarta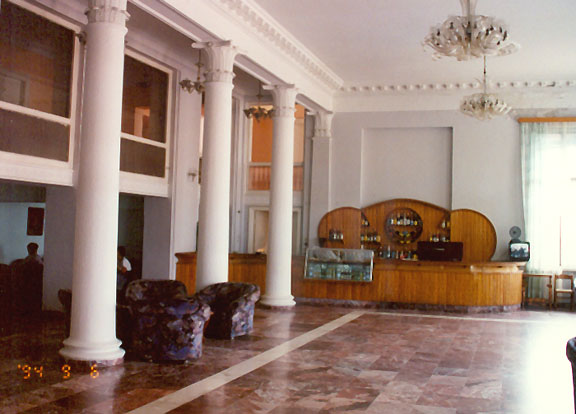 communist era hotel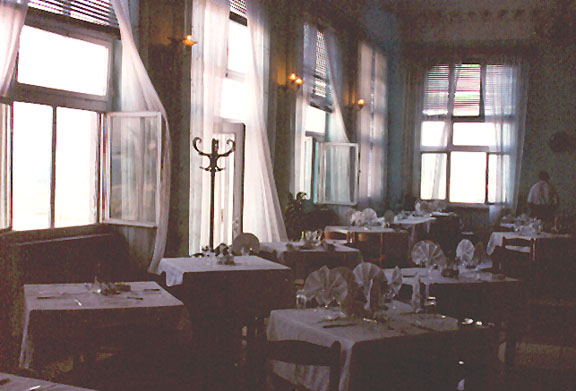 dining room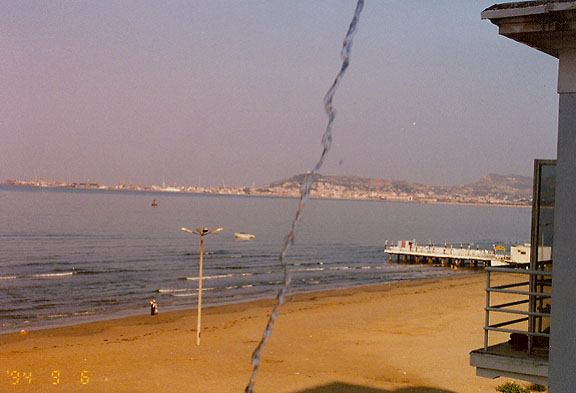 view of the Adriatic from the hotel room
(note the stream of water running from a leak in the rooftop reservoir)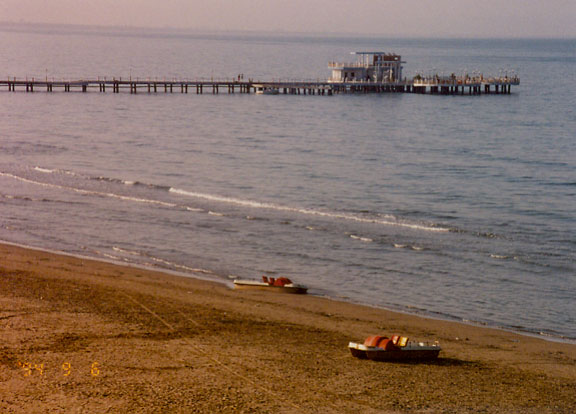 the Adriatic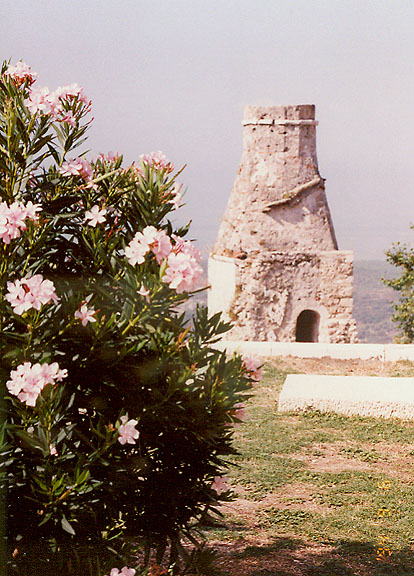 Kruja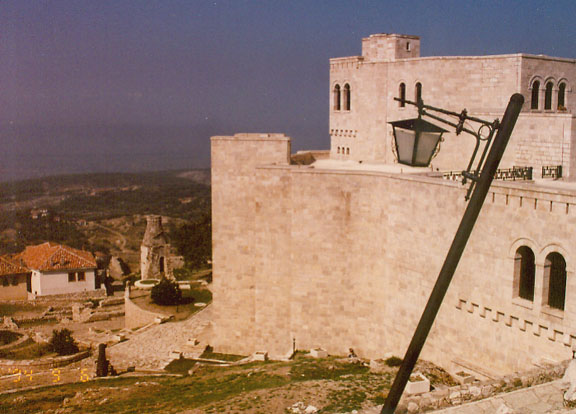 the Skenderbeg Museum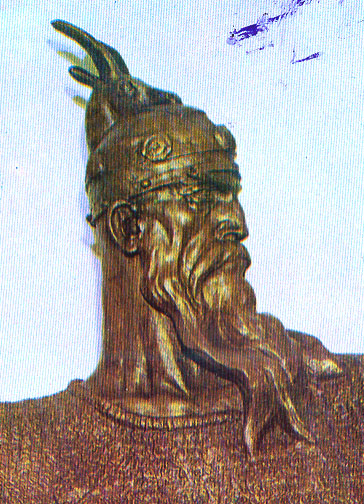 the bust of Skenderbeg
Albanian National Hero

Skenderbeg

, in Turkish Iskender Bey, real name GEORGE KASTRIOTI (1403?-1468), Albanian chief and national hero. The son of an Albanian prince, he was sent to Constantinople (present-day Żstanbul) as a hostage when the Ottoman Turks began to occupy Albania. He was educated as a Muslim and enlisted in the Turkish army. His military skill earned him favor with the sultan, and he was given a command. In 1443, when he learned that Albania had revolted against the Turks, Skenderbeg deserted and returned to his native land. He renounced Islam for Christianity and became the leader of the Albanian chiefs. In 1461, Skenderbeg, with the aid of Pope Pius II and the governments of Venice, Naples, and Hungary, forced the Turks to accept a 10-year armistice. When Skenderbeg abrogated the armistice in 1463, he was forced to fight Turkey without the aid of his former allies, and shortly after his death, Albania was defeated.

Text from Microsoft Encarta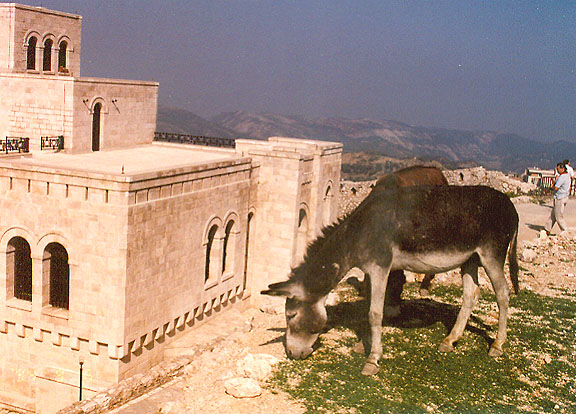 donkey's view of the Museum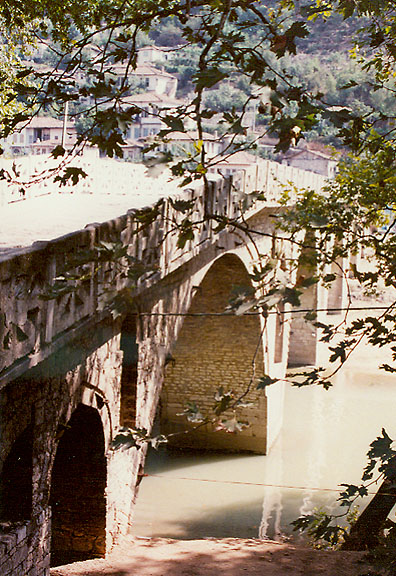 by the old bridge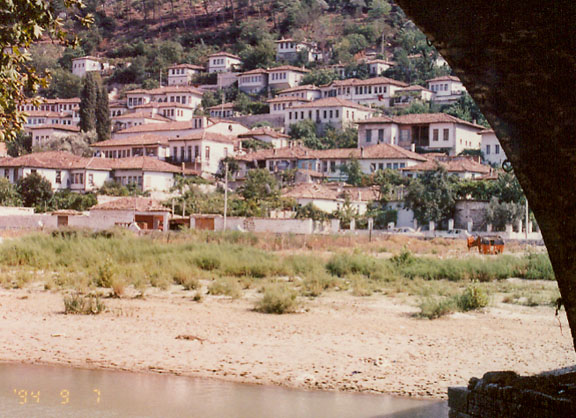 the sleepy town of Permet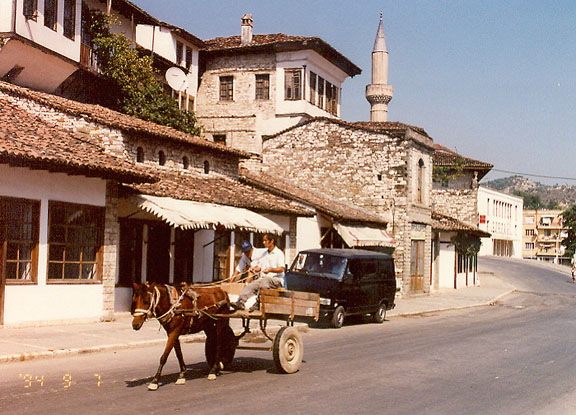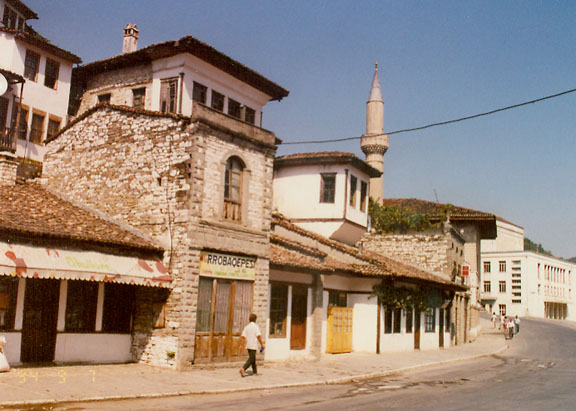 on the street