Chinatown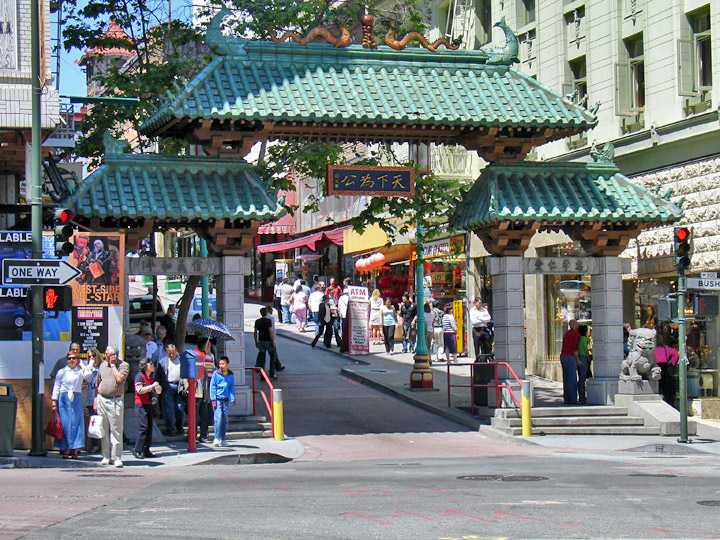 The green and ochre gate, known as the Gateway to Chinatown, opened in 1970.
San Francisco's Chinatown begins at the dragon-crested gate at Grant Avenue and Bush Street,
a gift from the Republic of China in 1969.
San Francisco's Chinatown is one of the largest Chinese communities outside Asia.
Chinatown's many restaurants, food markets, and souvenir stores attract hordes of tourists.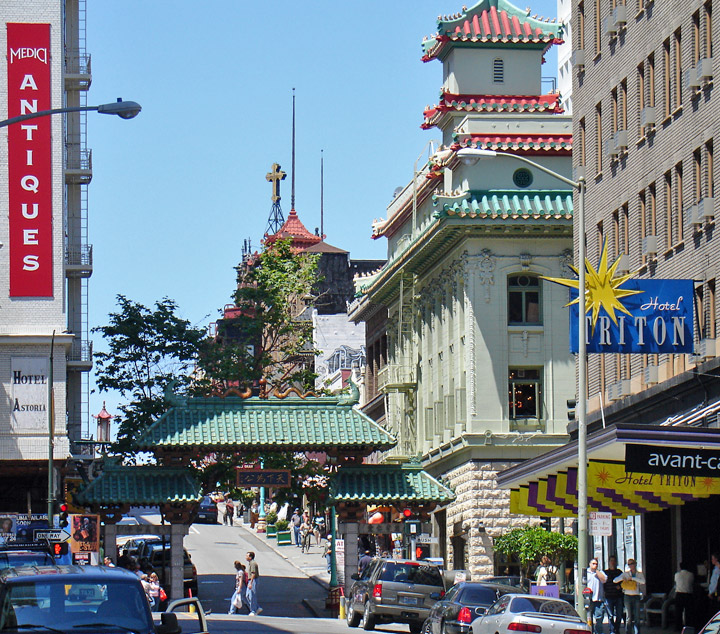 up the hill into Chinatown
San Francisco's oldest street—Grant Avenue—
runs eight blocks through the center of America's ethnic capital to over 1.5 million people of Chinese descent.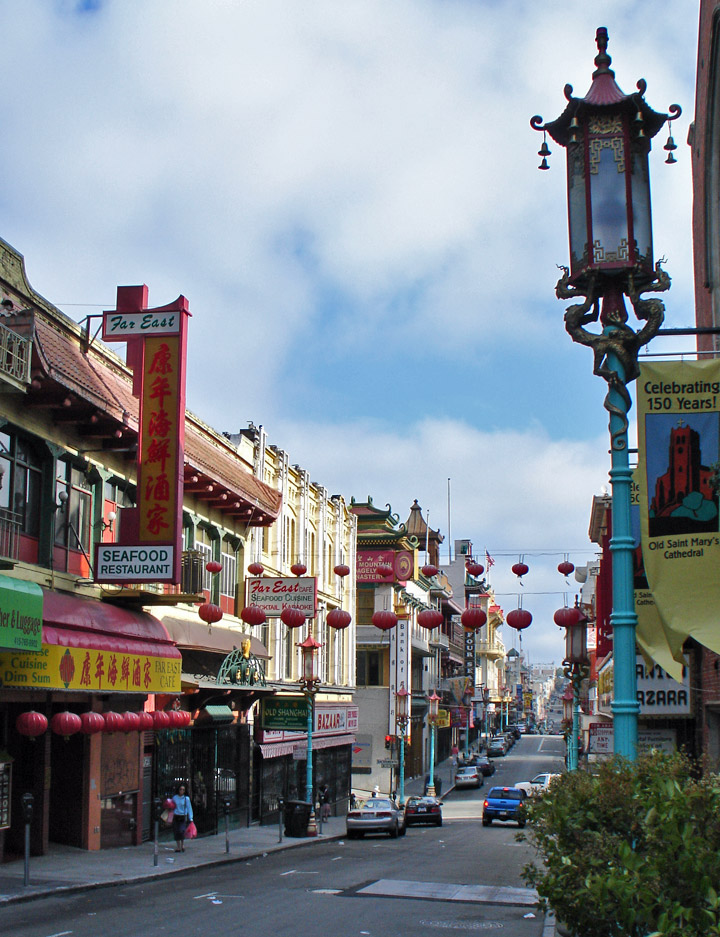 1848
First Chinese immigrants - two men and one women - arrive in San Francisco on the American brig, Eagle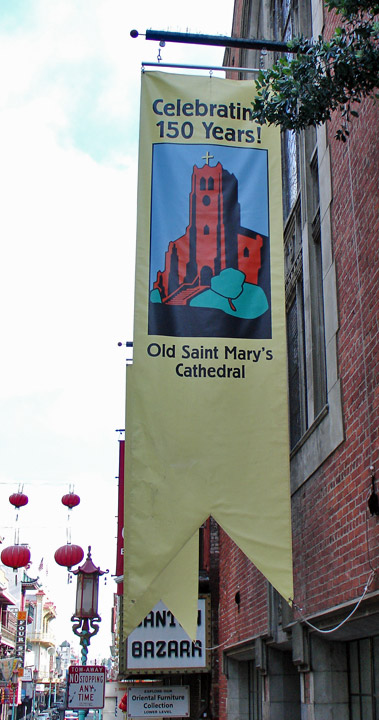 Saint Mary's Cathedral
in Chinatown

The first building erected as a cathedral in California, Old St. Mary's served the archdiocese of San Francisco in that capacity from 1854 to 1891. Once the city's most prominent building, much of its stone work was quarried and cut in China and its brick brought "around the Horn" in sailing ships.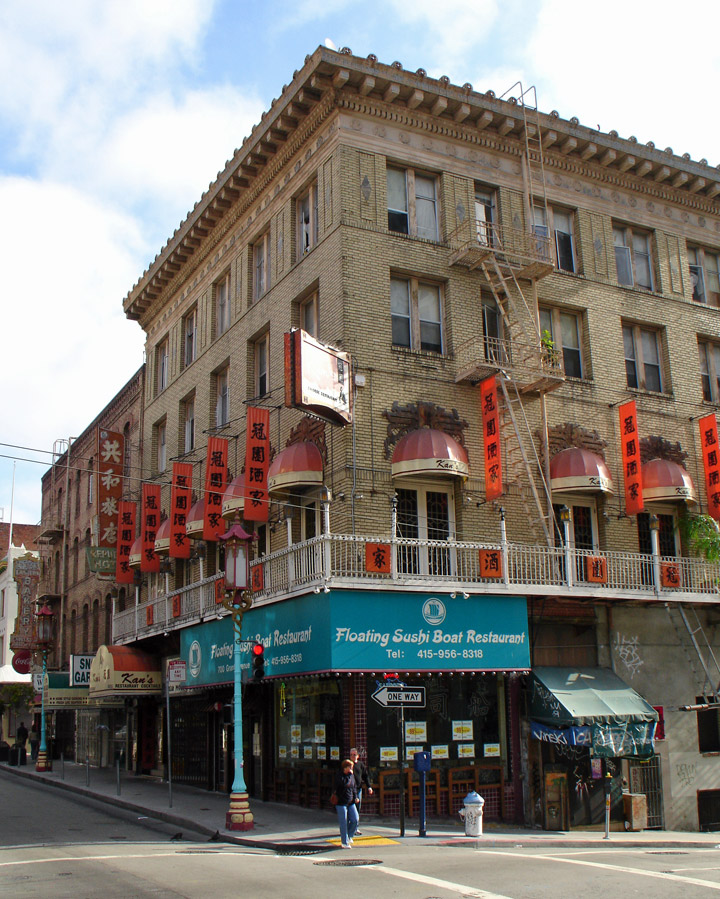 restaurant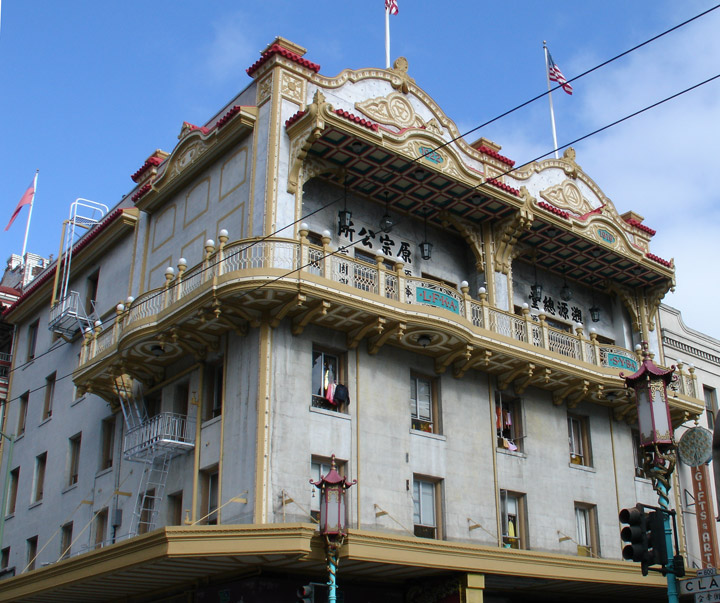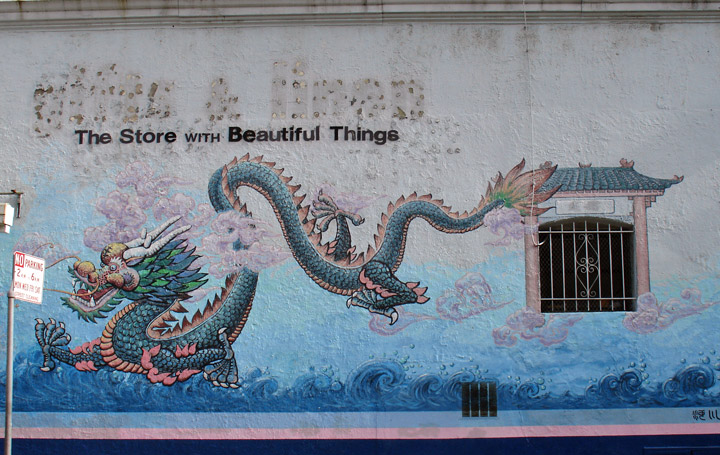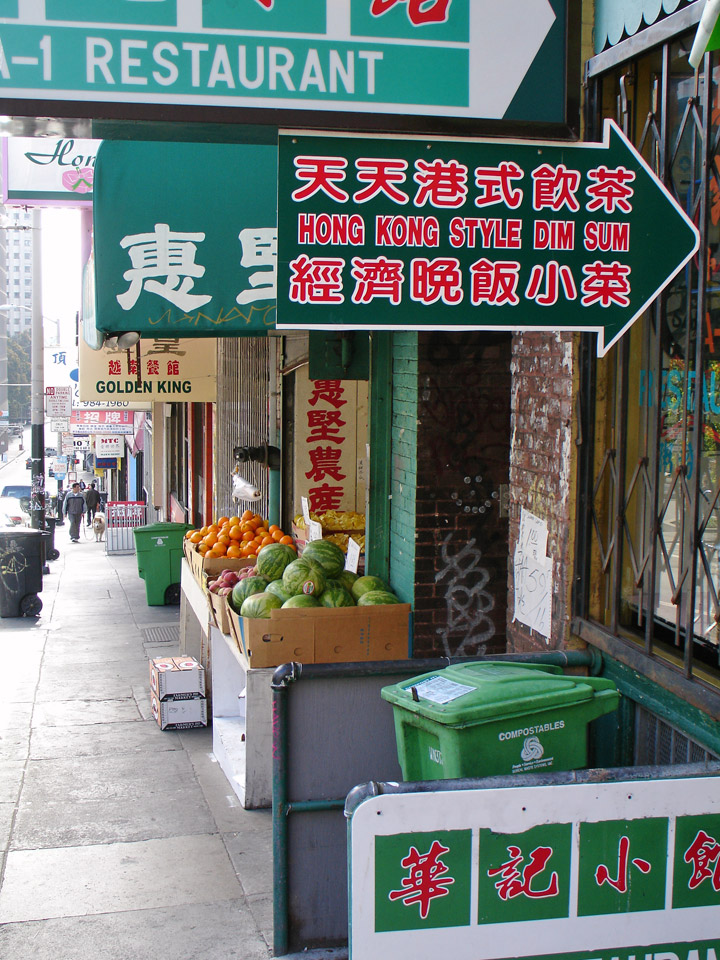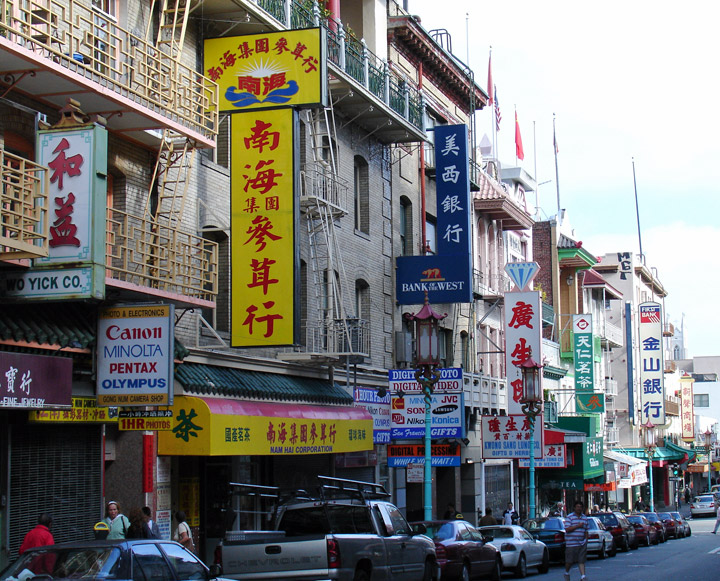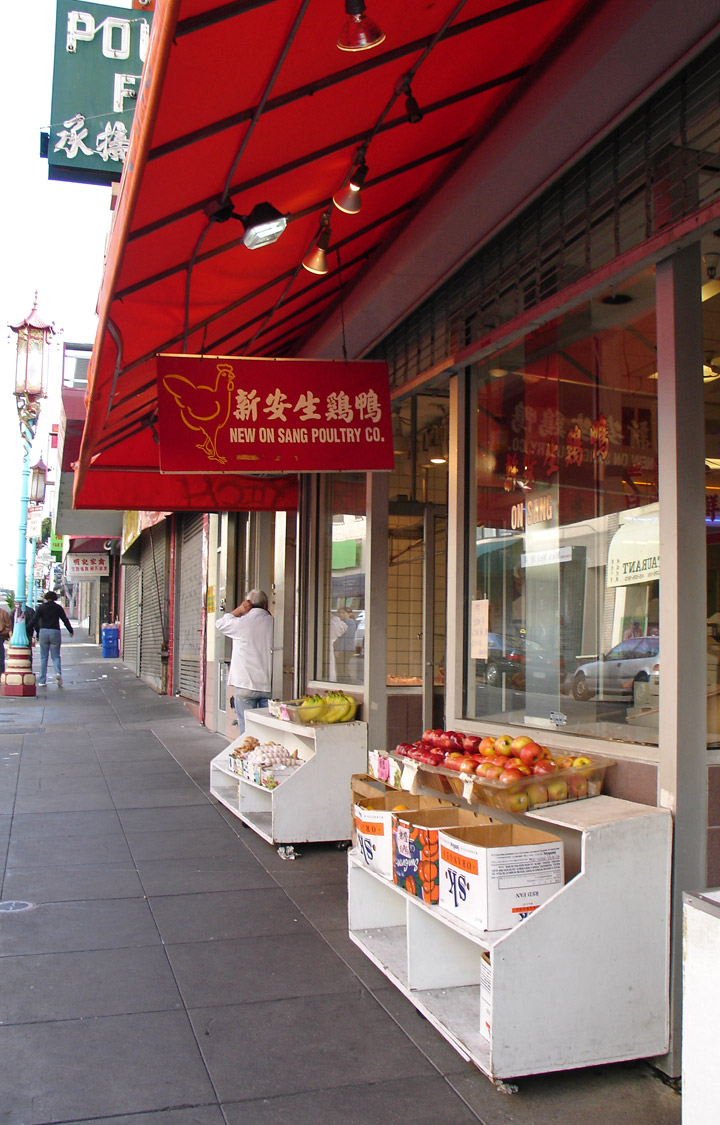 poultry shop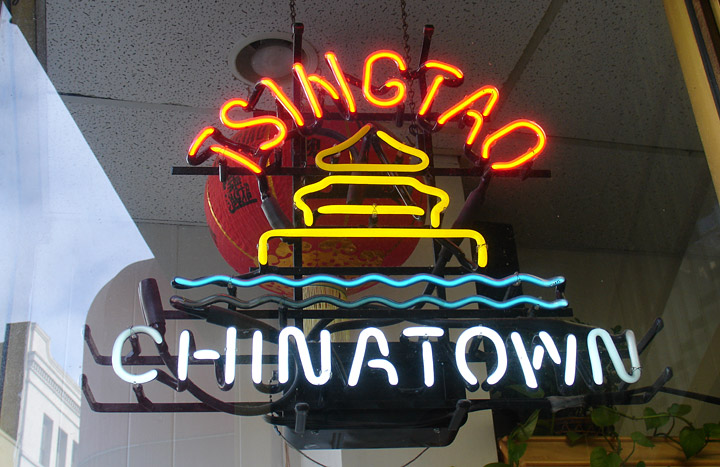 beer of China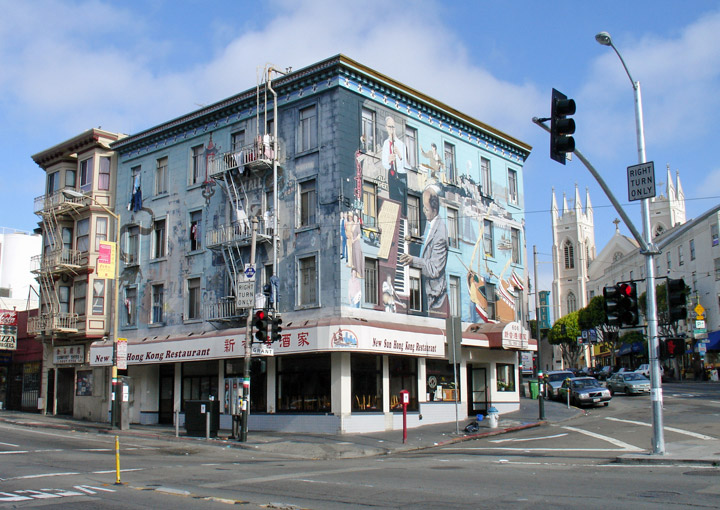 transition from Chinatown to traditional Italian neighborhood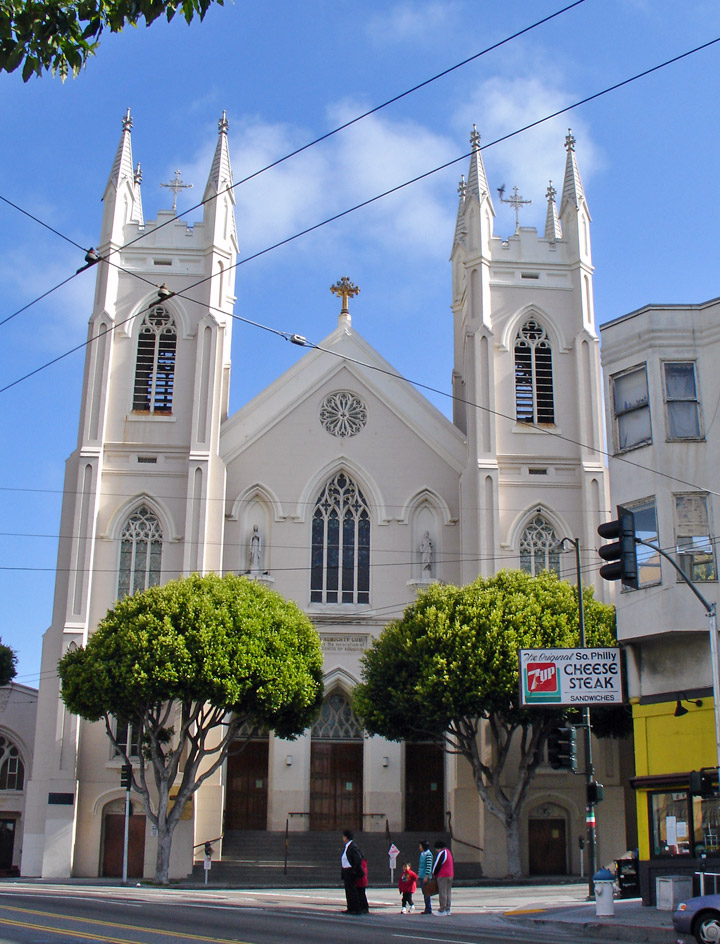 along Columbus Avenue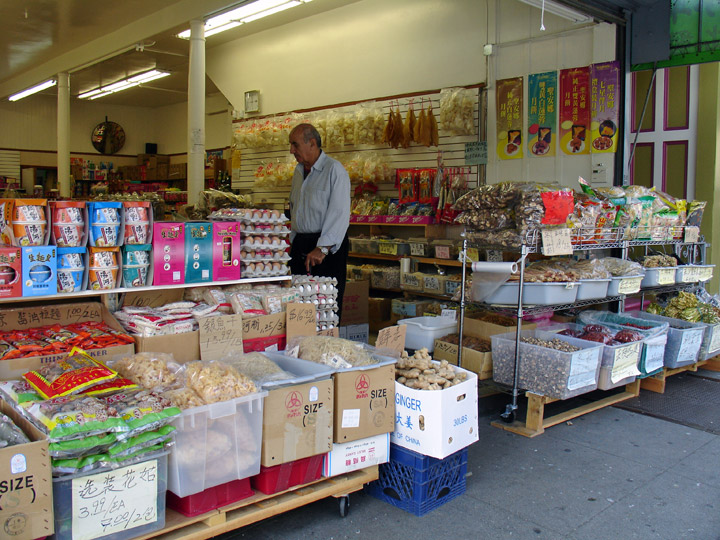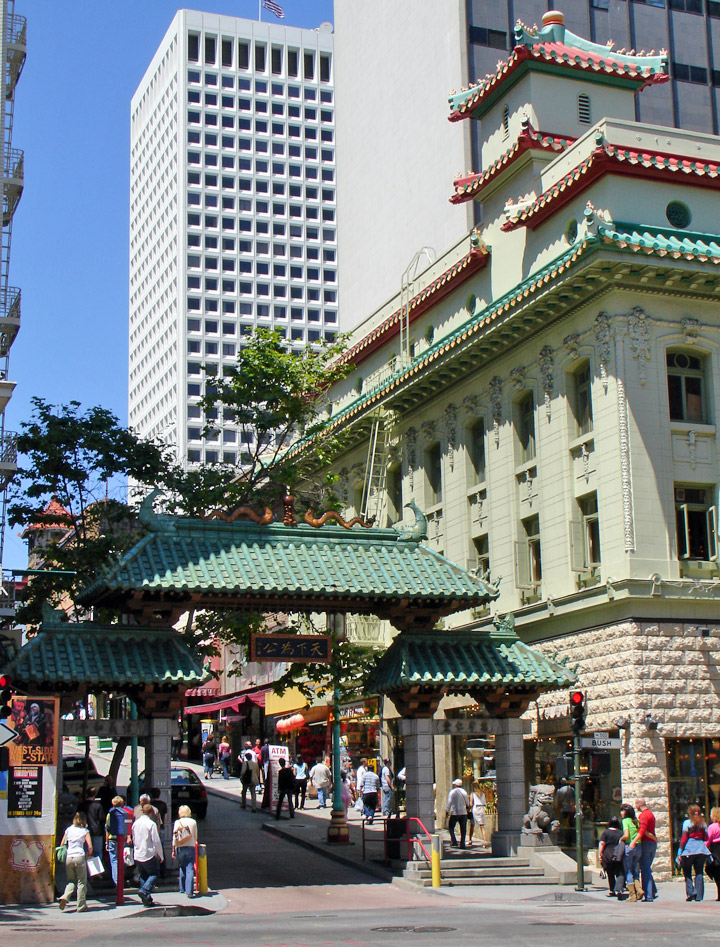 back on Grant Avenue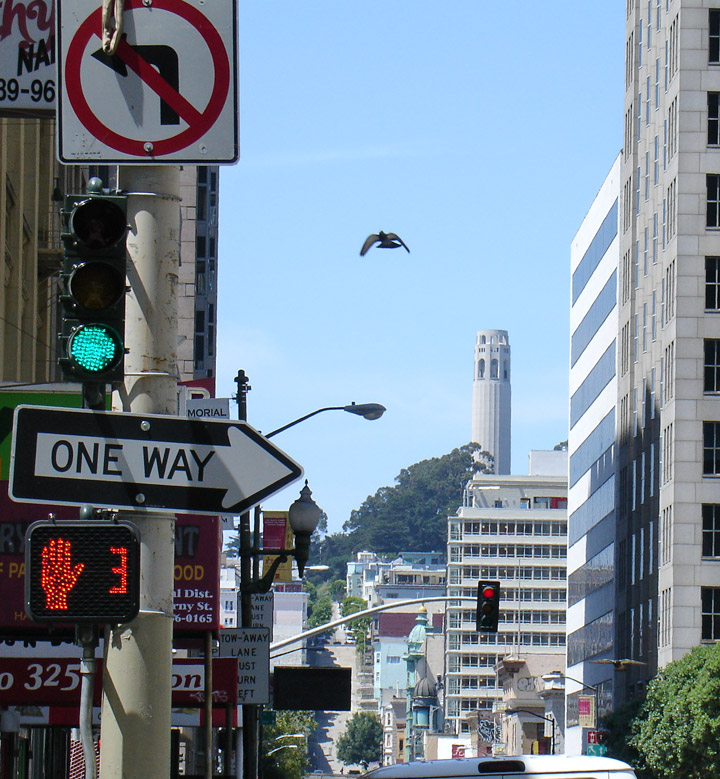 looking toward telegraph hill and the Coit tower
---
---