Jami Masjid
New Delhi, India 2006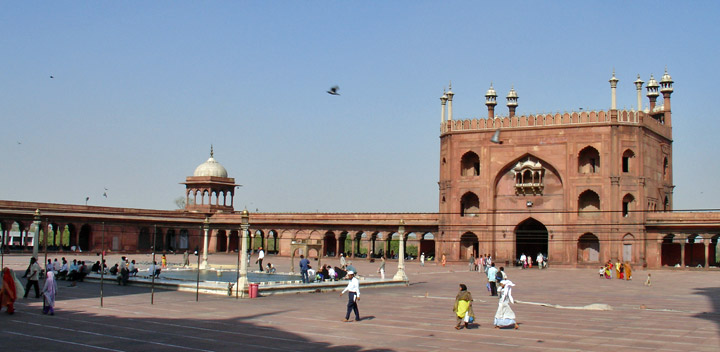 The great mosque of "Old" Delhi is the largest in India, with a courtyard capable of holding 25,000 devotees.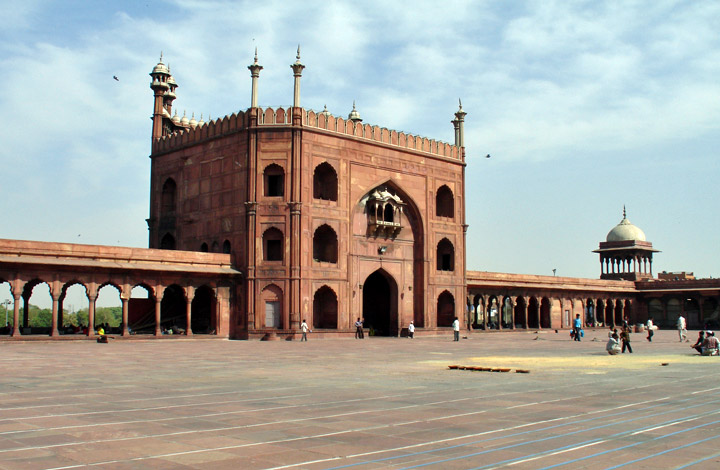 It was built in 1644 and was the last in the series of architectural indulgences of Shah Jahan,
the Mughal emperor who also built the Taj Mahal and the Red Fort.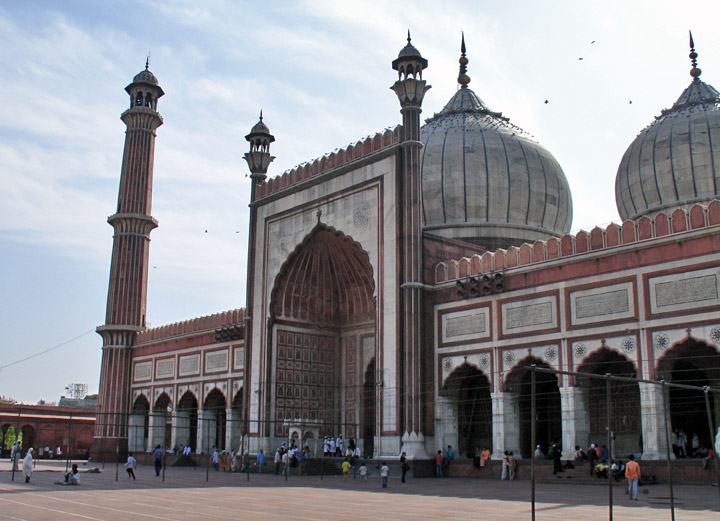 The highly decorative mosque has three great gateways, four towers and two 40 meter (135 feet) high minarets constructed of strips of red sandstone and white marble.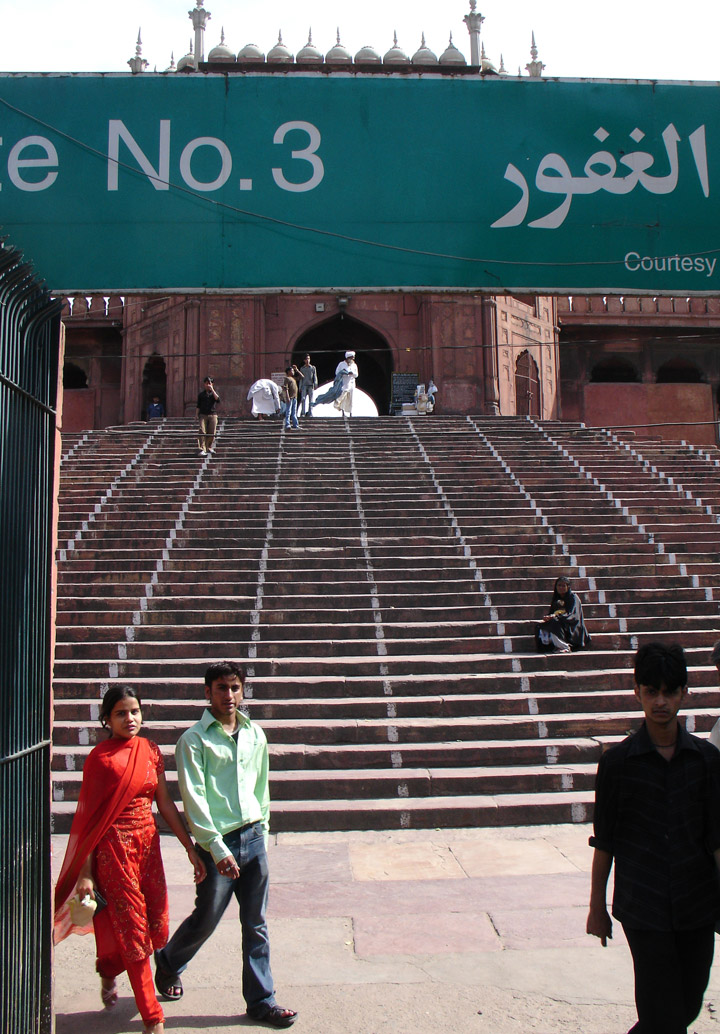 Gate # 3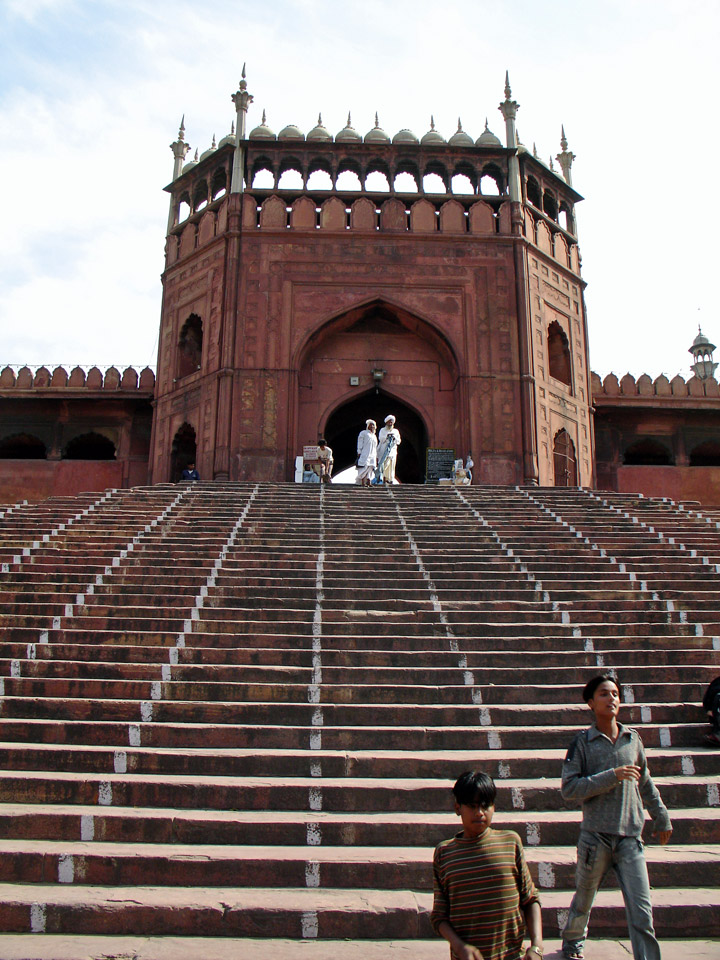 gate grand stairway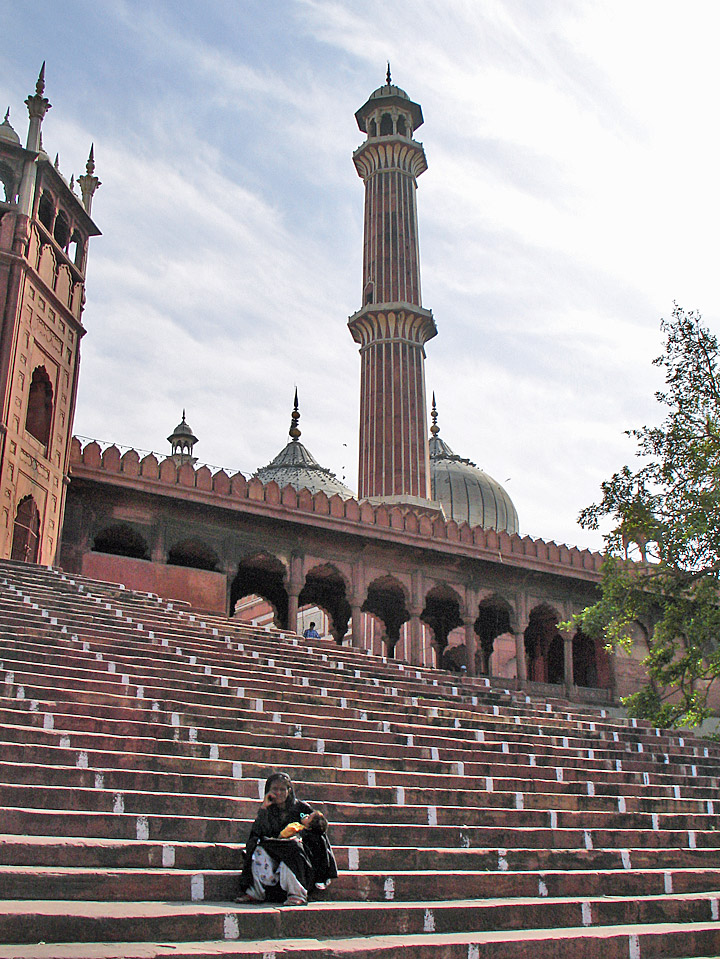 minaret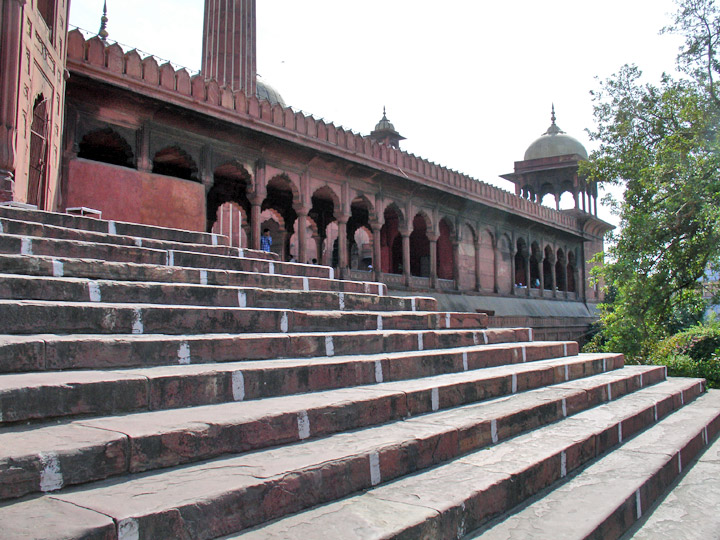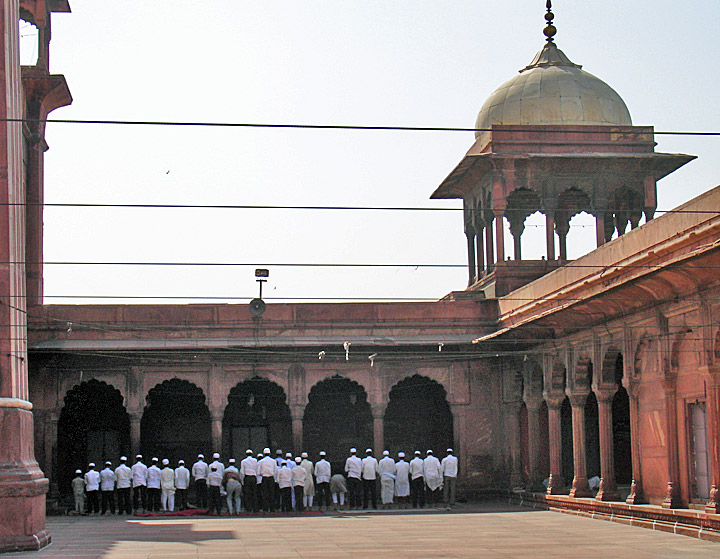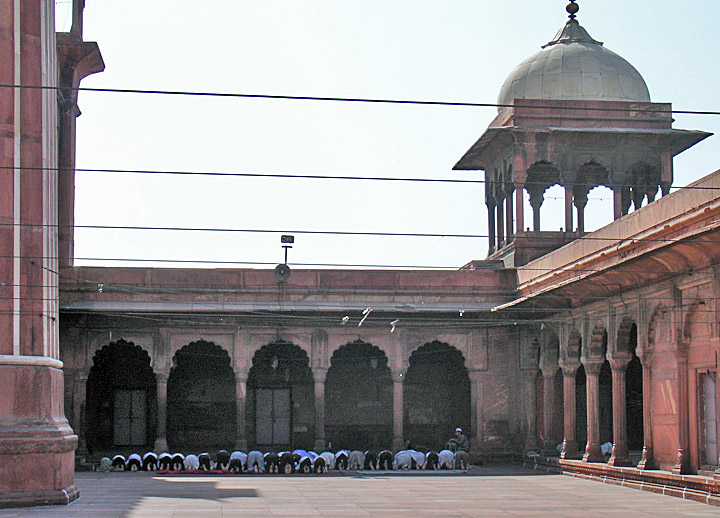 during prayer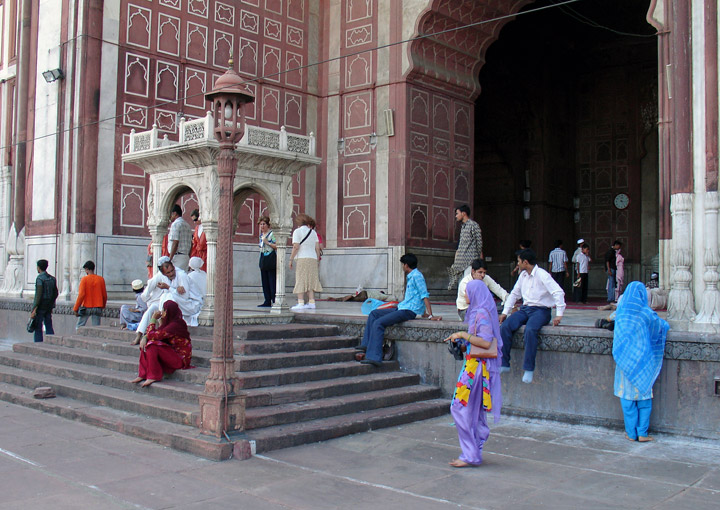 visitors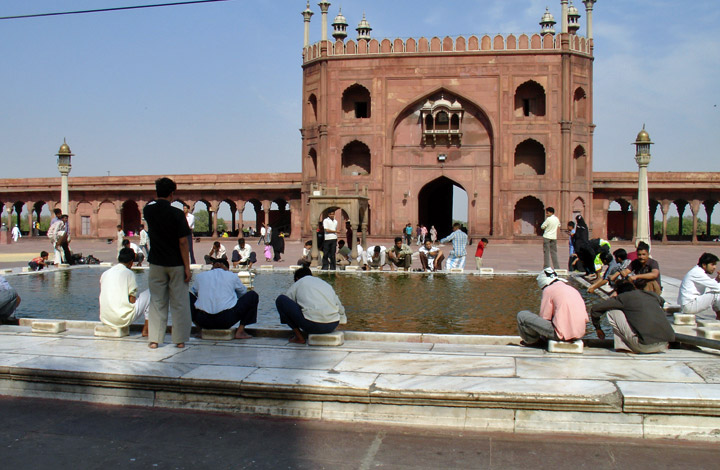 central pool for cleansing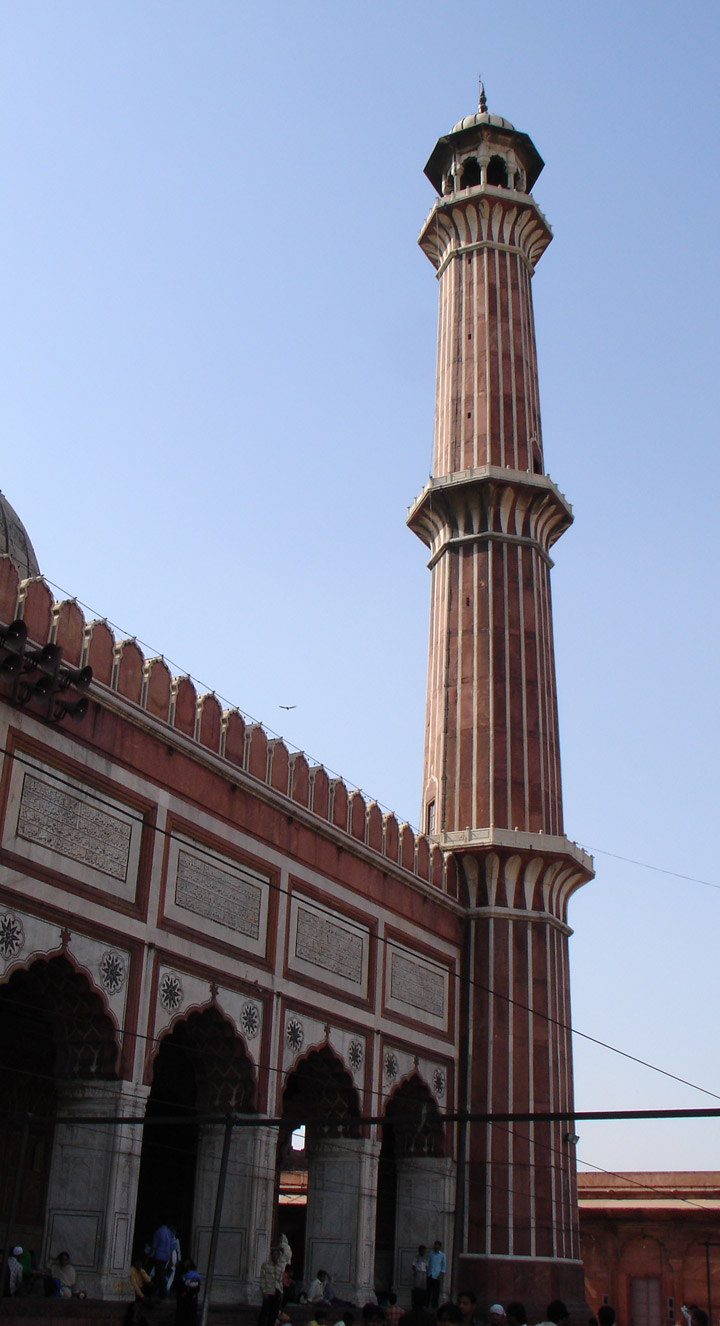 minaret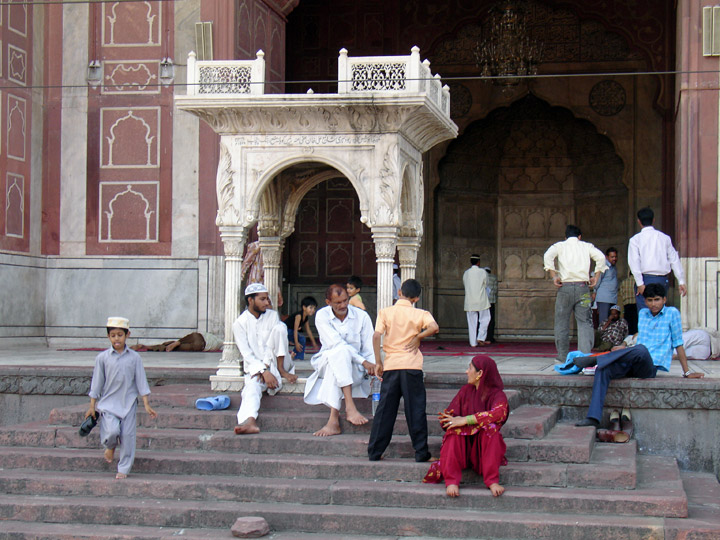 at the entrance to the inner mosque chamber
minaret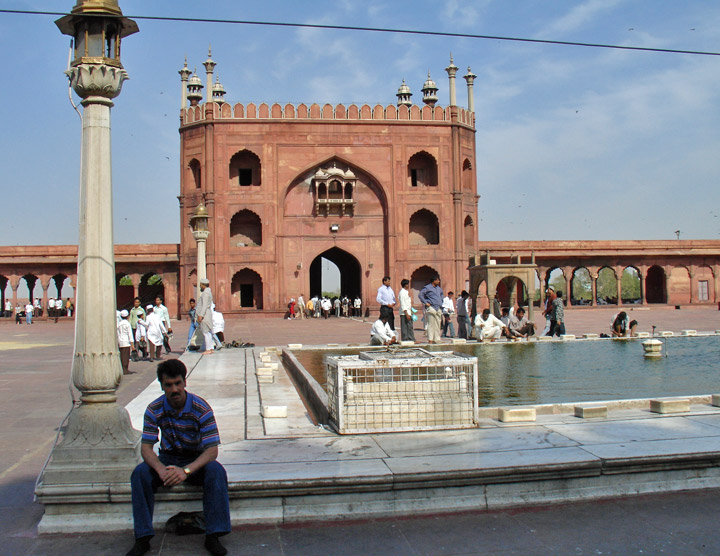 central pondpond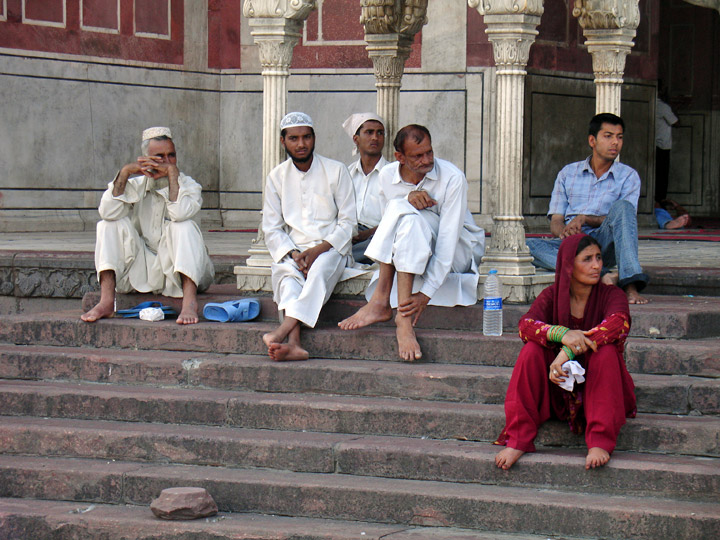 devotees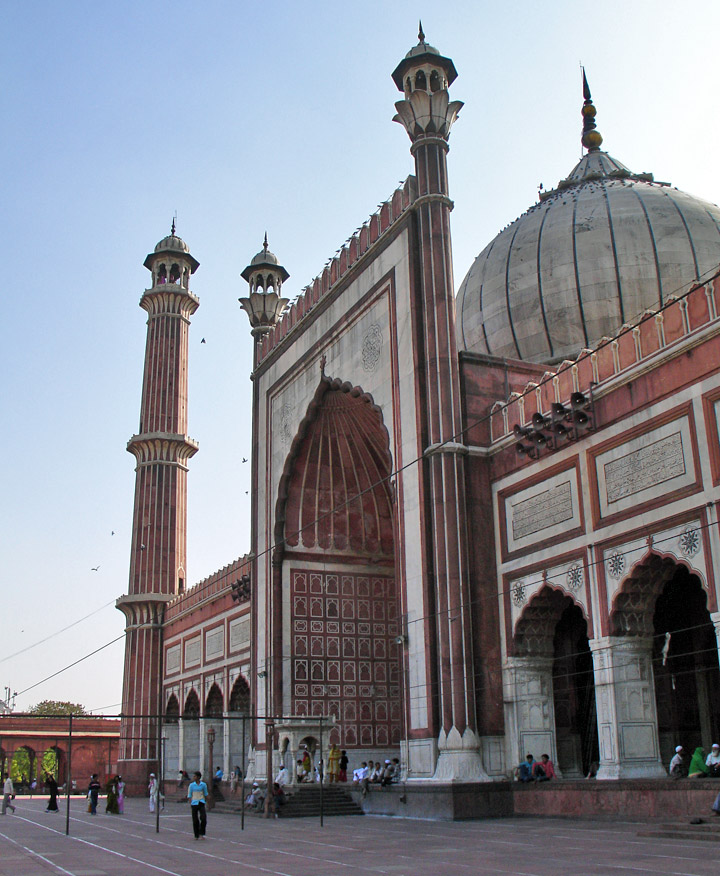 the Grand Mosque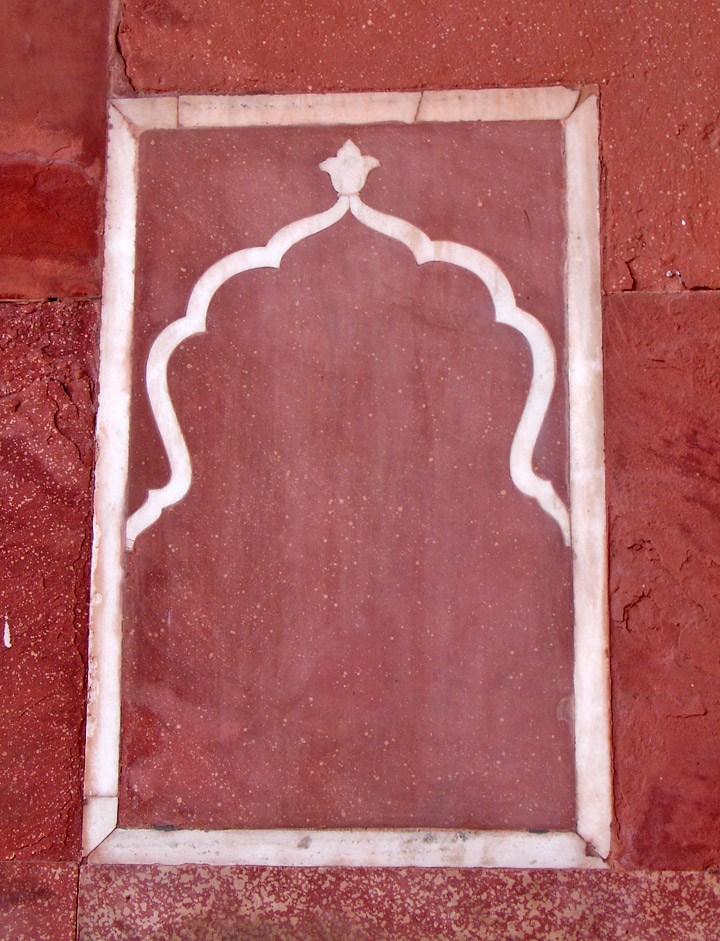 wall panel detail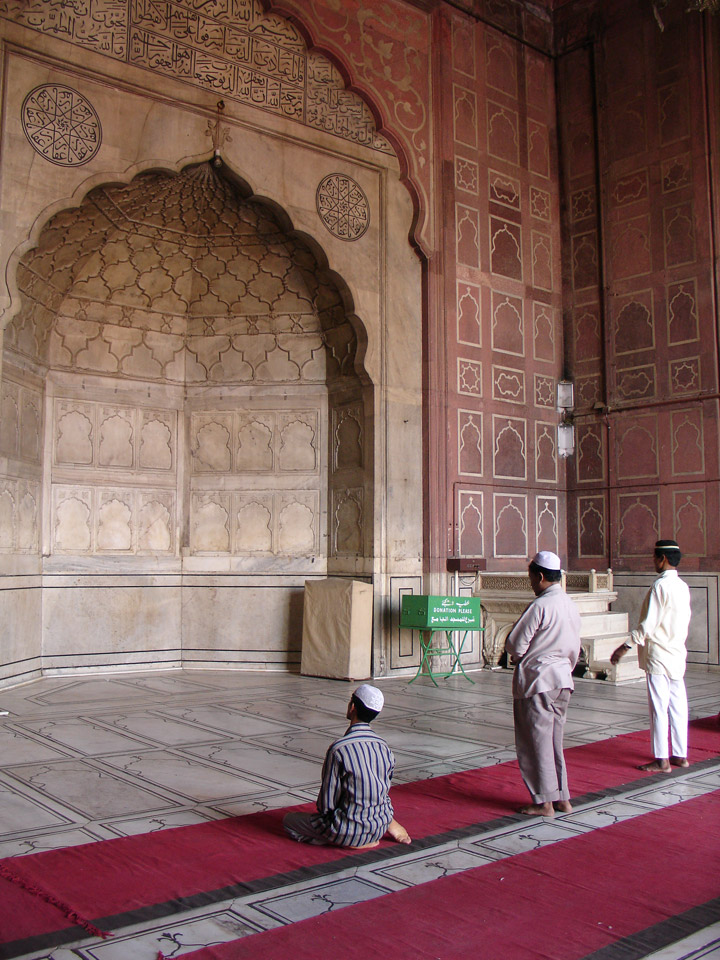 prayer facing Mecca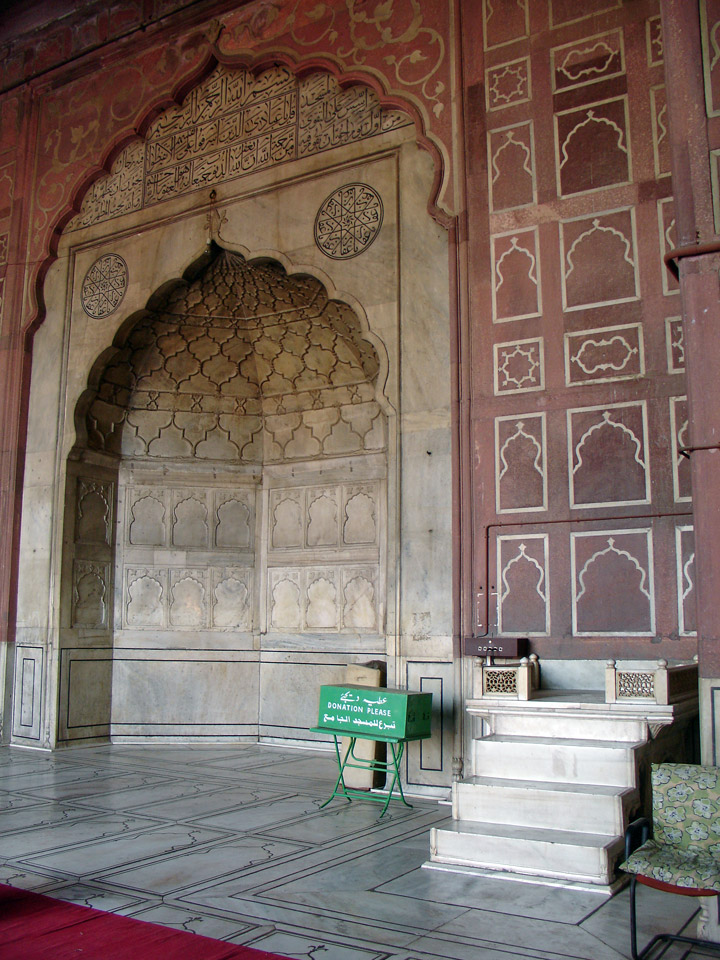 where the Imam talks to the worshipers at Friday prayer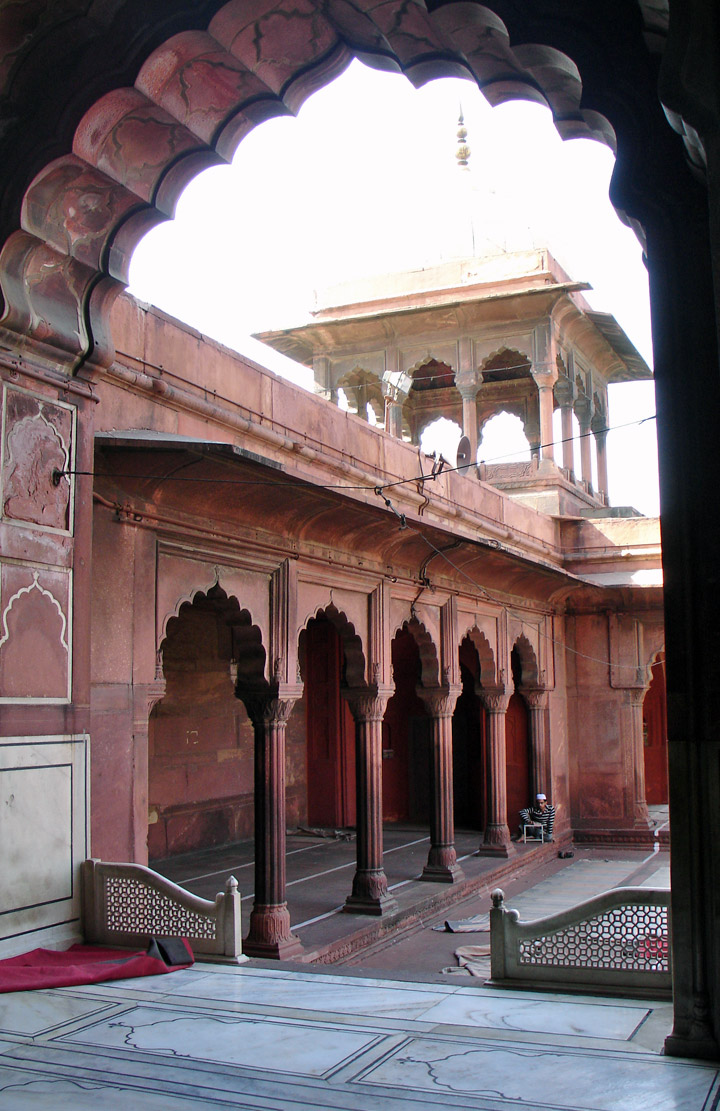 side area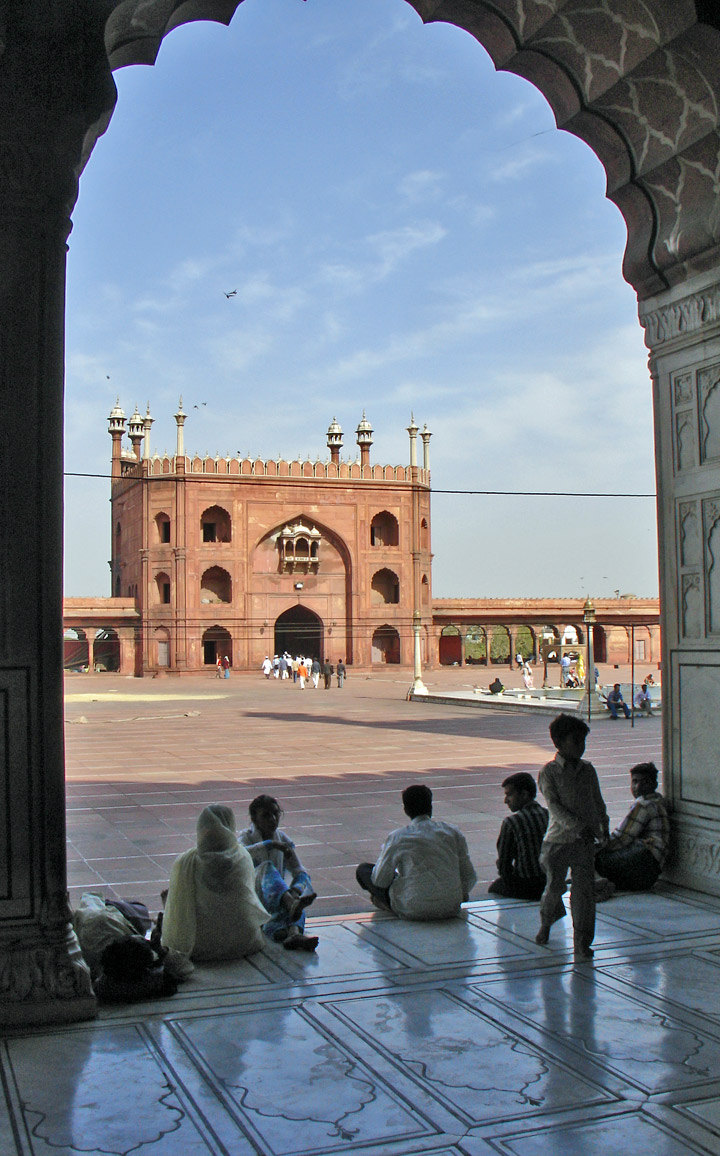 gate as seen from the inner mosque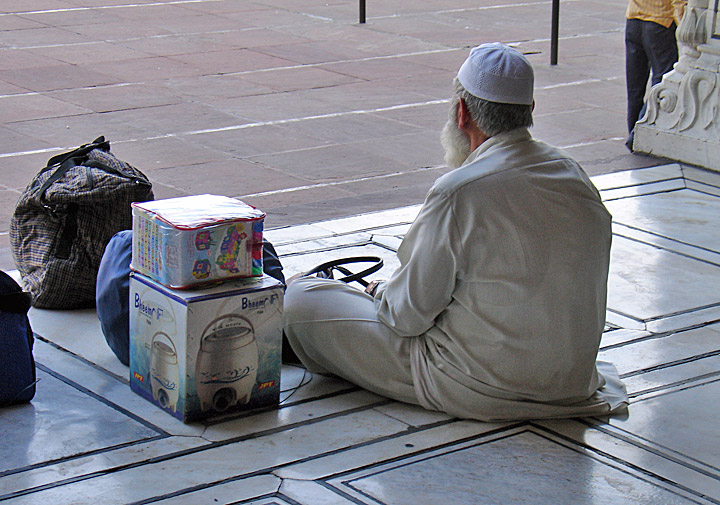 Muslim man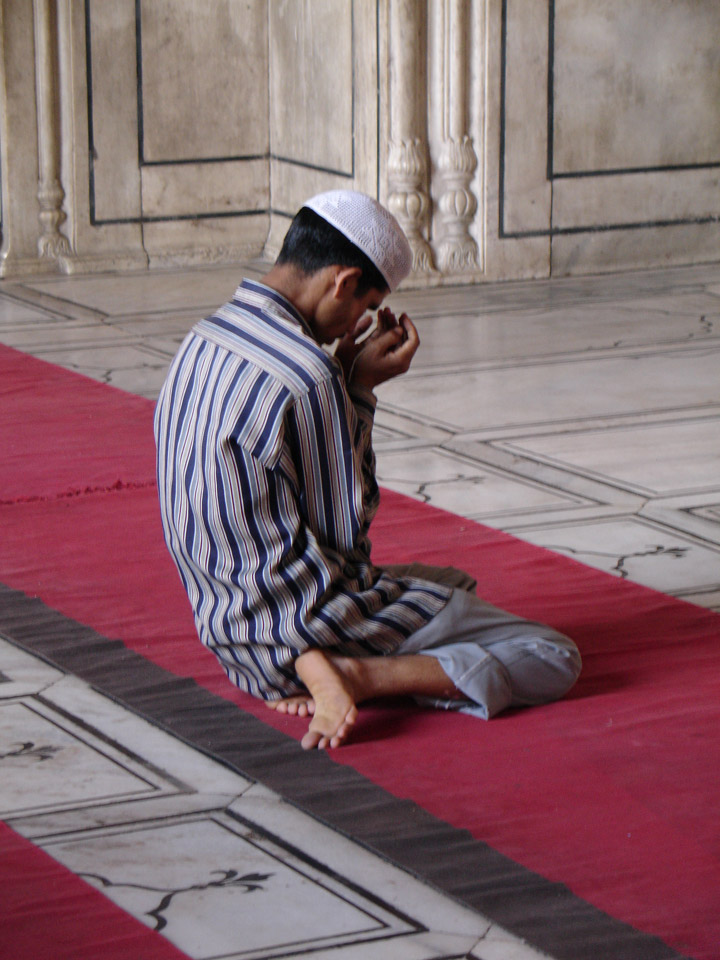 boy in prayer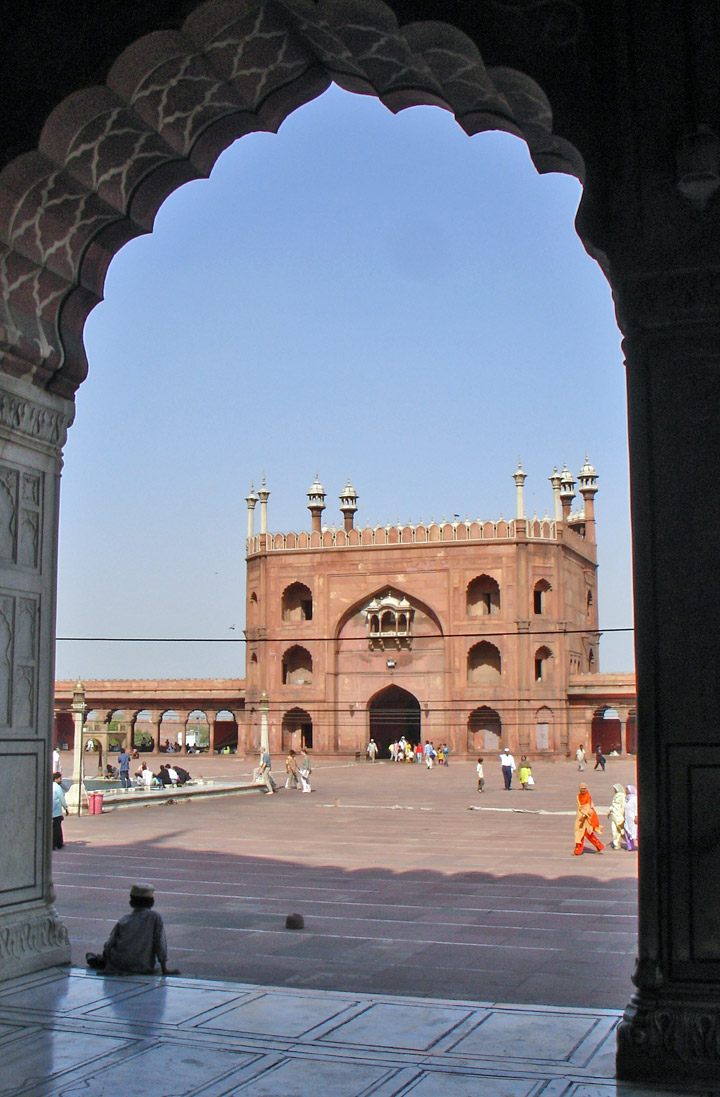 view of courtyard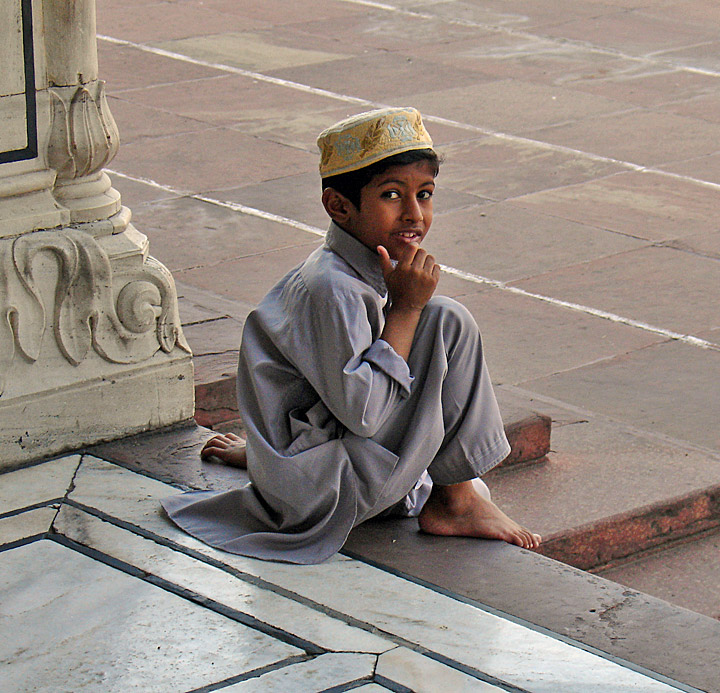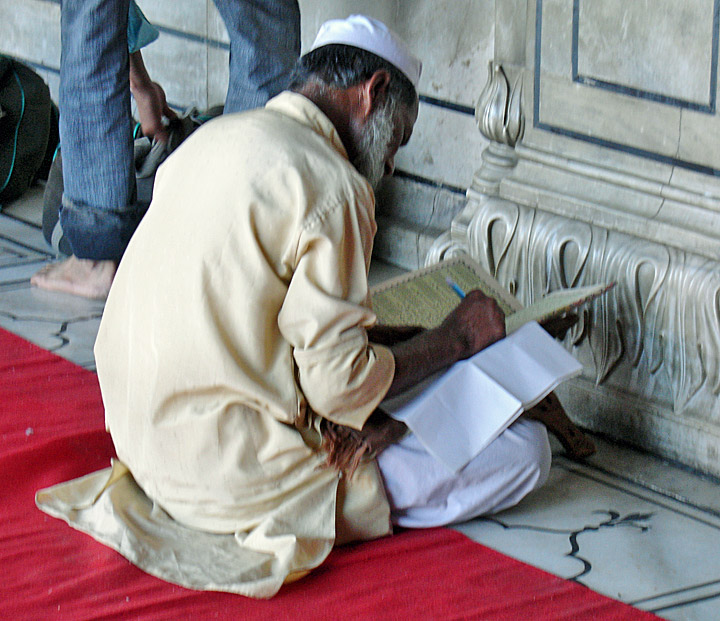 Man transcribing from the Koran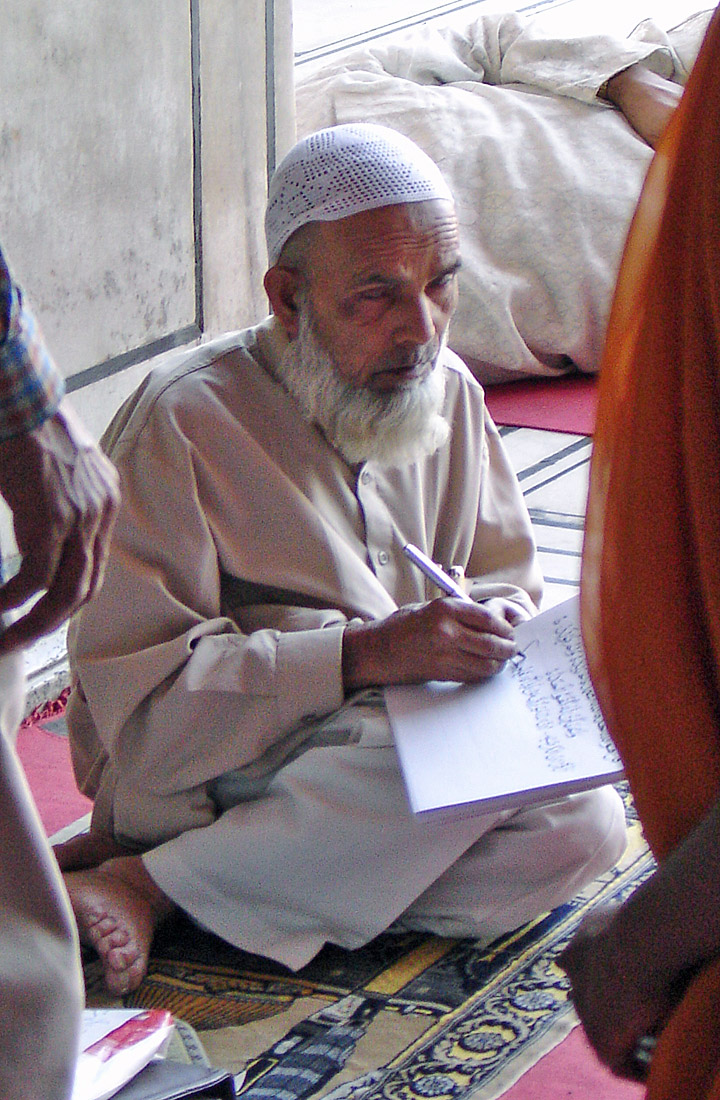 writing in Arabic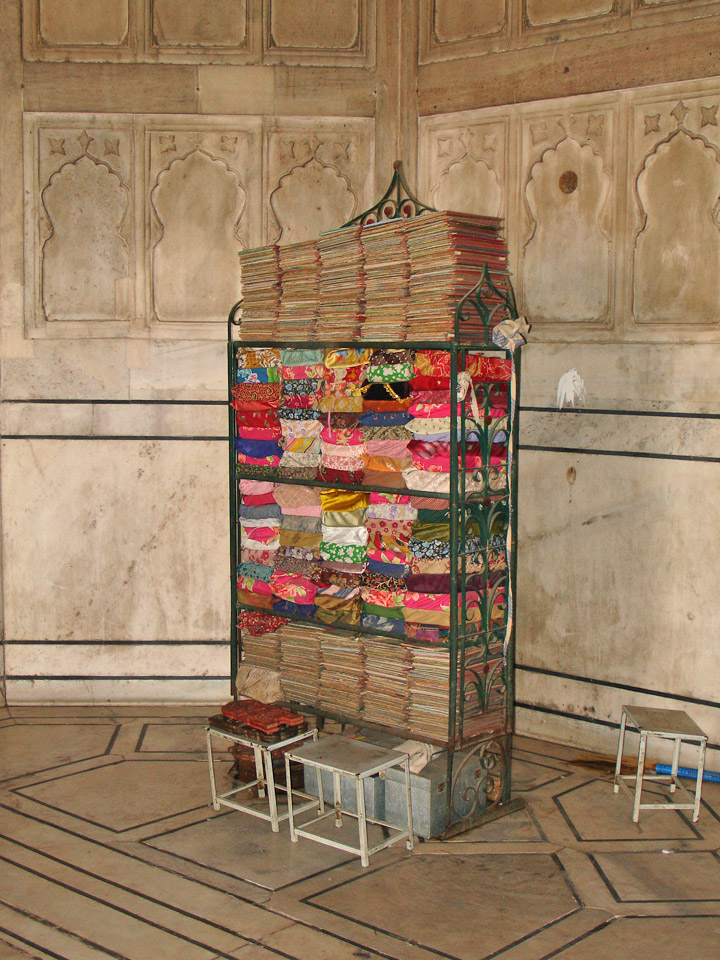 storage of prayer carpets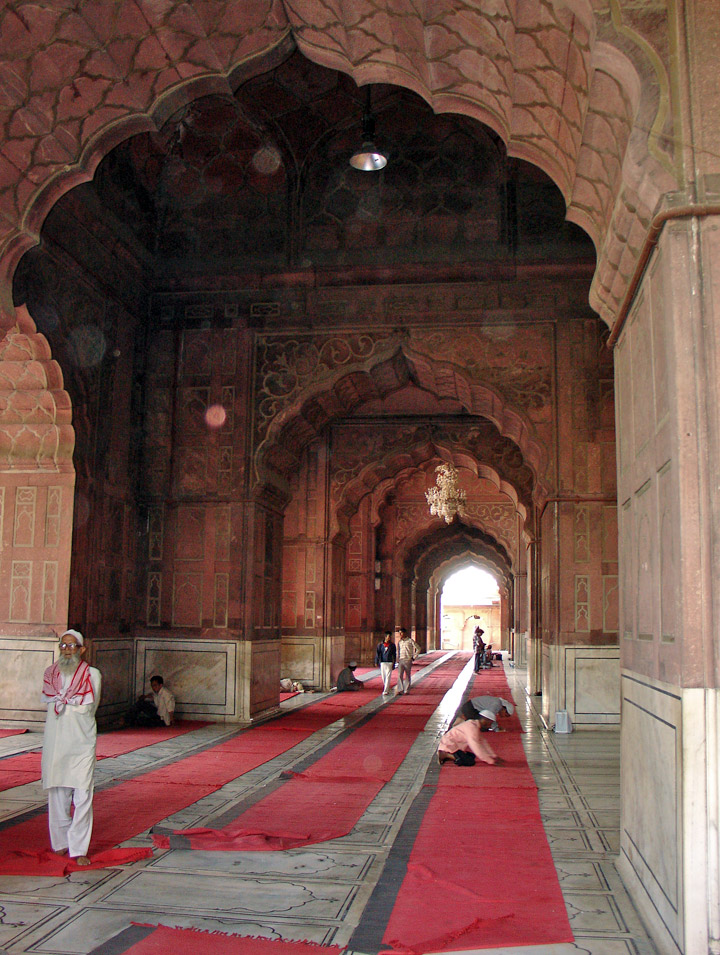 interior hall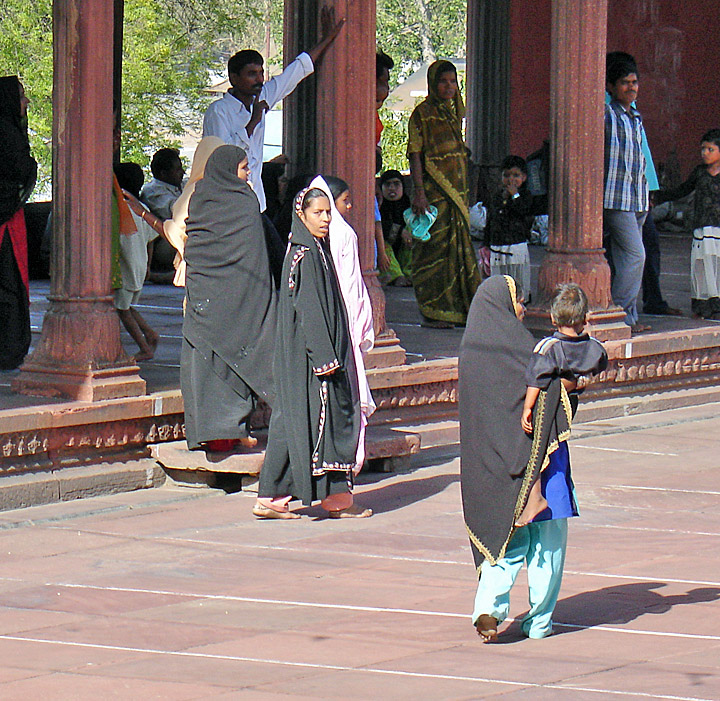 women with their heads covered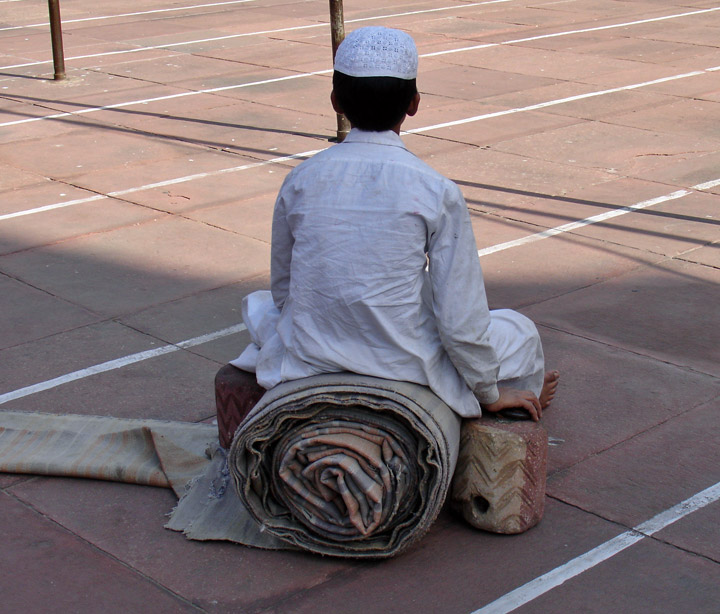 young man seated on a carpet roll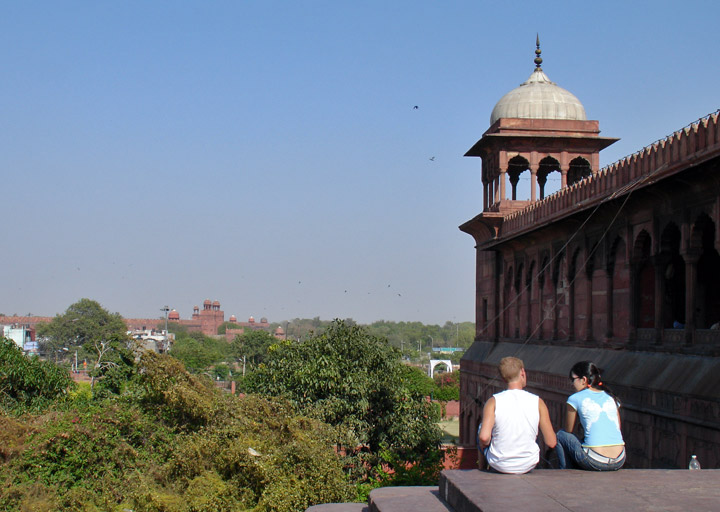 wall of the mosque
Red Fort seen in Left Background
---
---