the Luberon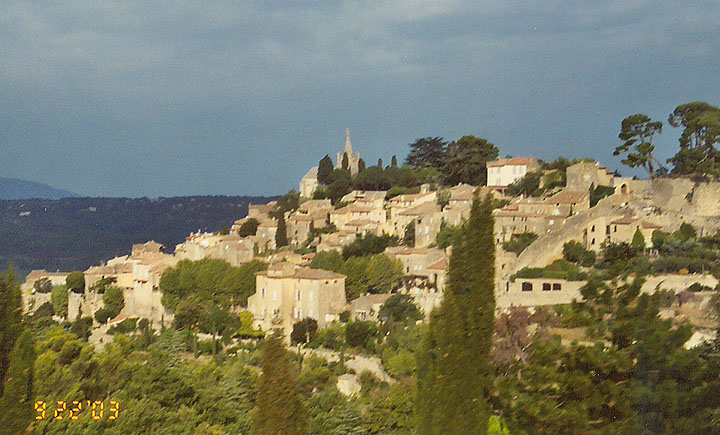 a hill village
"The Luberon" applies to a range of mountains running about 55 km between Cavaillon and Manosque, and a regional park, the Parc Régional du Luberon.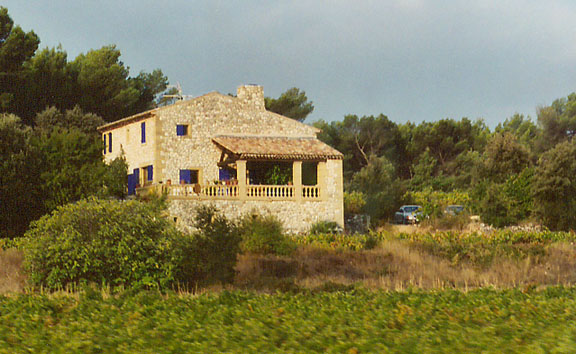 a country house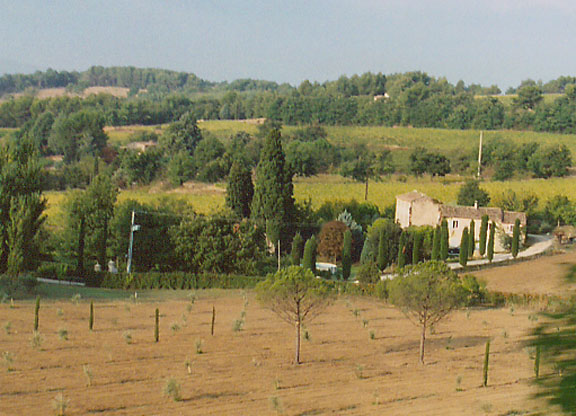 country estate
(newly planted trees)
The western end of the range is called the Petit Luberon and the eastern end is the Grand Luberon. The two parts are divided by the beautiful Combe de Lourmarin that cuts across the mountains from Bonnieux and Lourmarin. Geologically, the Luberon range extends west to the Chaine des Alpilles.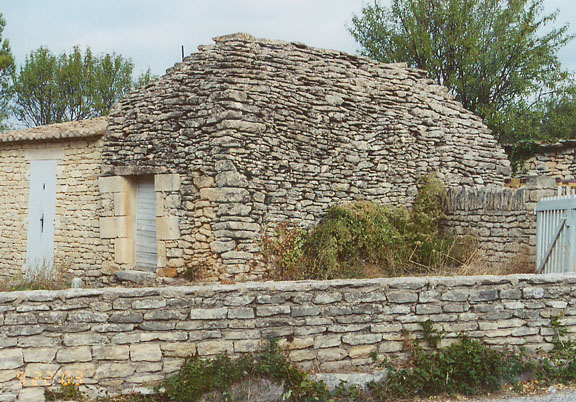 traditional stone structures of this region

Gordes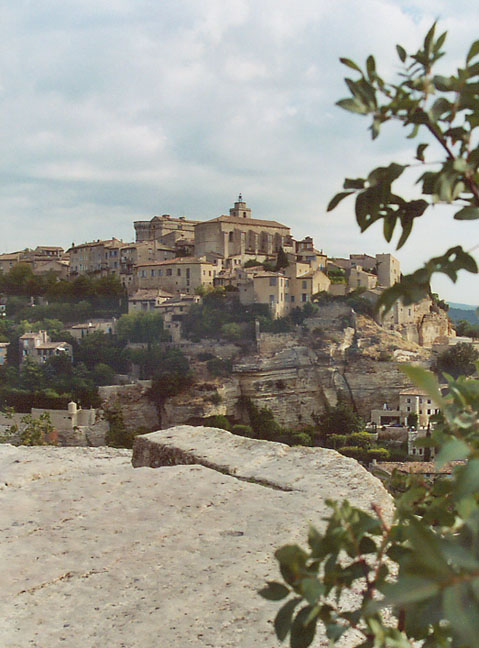 Gordes
Standing on the edge of the plateau of Vaucluse, Gordes is one of the villages of Luberon. Its houses of white and gray stone rise up in a spiral around the rock where the village is set. At the very top is the church and the castle which face out onto the hills of the Luberon.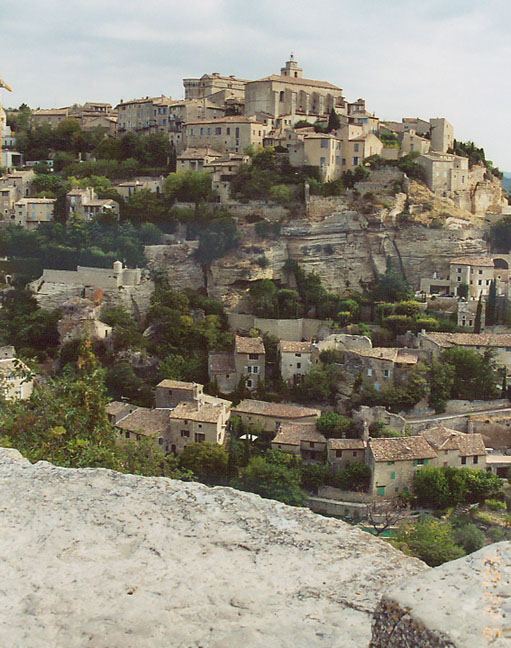 Due to its privileged position, its exceptional charm and its typical architecture, Gordes has been listed as "one of the most beautiful villages of France".
Photos of the Abbey of Senanque

Roussillon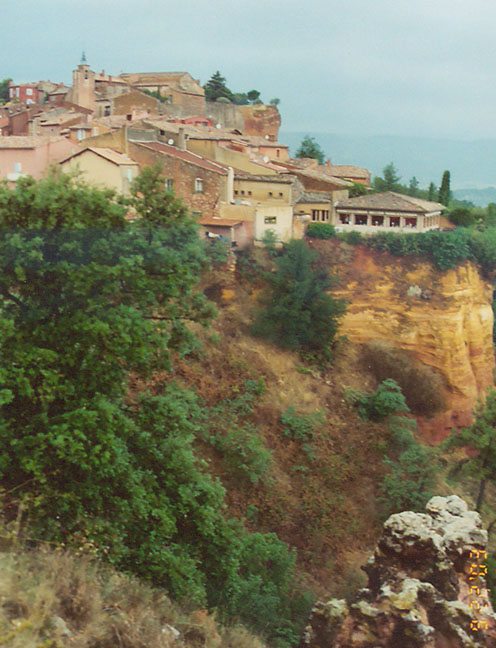 the village of Roussillon
Situated in the Luberon , at the foot of the Monts de Vaucluse, the village of Roussillon is surrounded by beautiful countryside. It is considered one of the most impressive villages in France.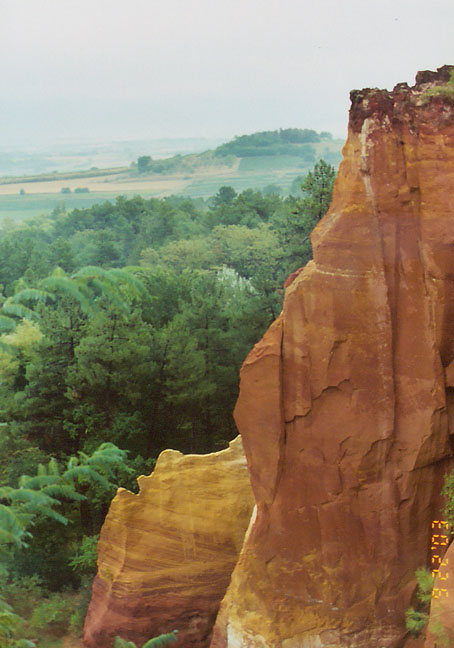 ochre cliffs
Situated in the heart of one of the biggest ochre deposits in the world, Roussillon is famous for its magnificent red cliffs and ochre quarries. The red, yellow and brown shades of the earth form a striking contrast with the lush green pinetrees. The vivid blue of the Provençal sky and the exceptional quality of light make this a magical site. It is like an artist's pallet, with the infinite combinations of colors varying from yellow to purple with all the shades of pink and red in between.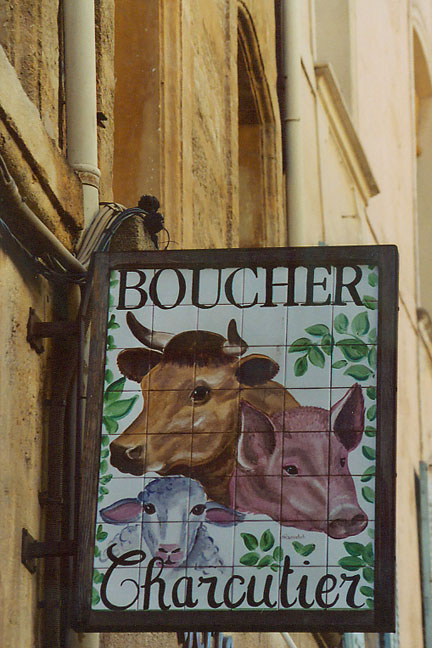 in the town
seller of beef, pork and mutton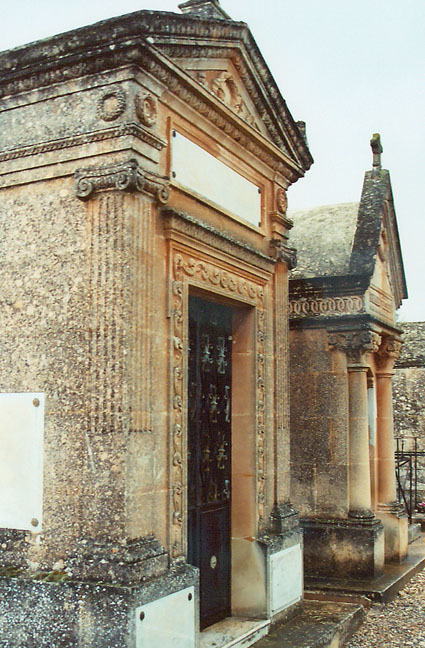 the graveyard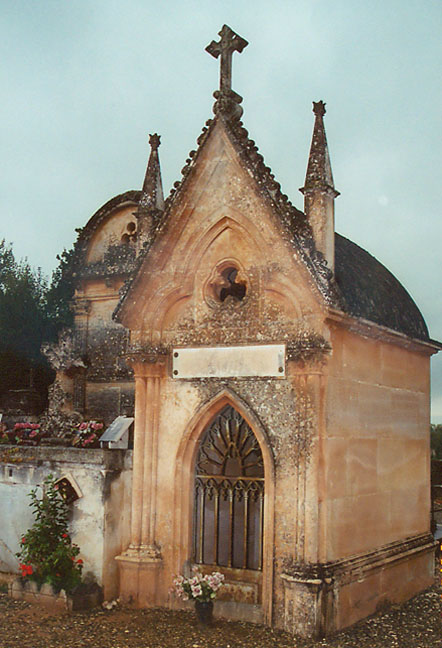 a family vault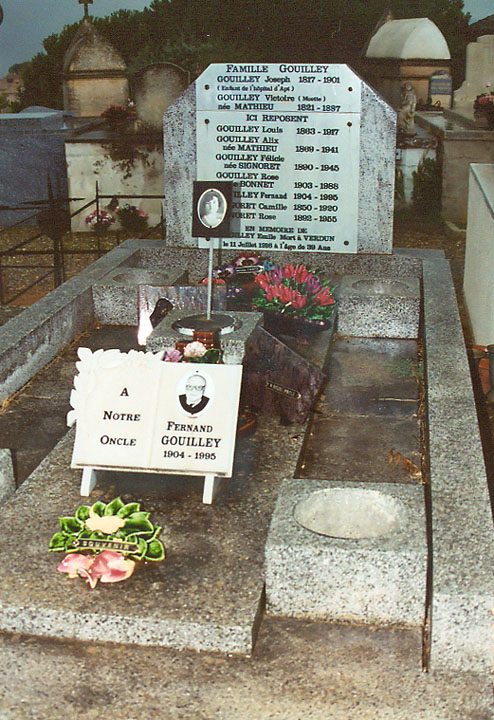 the Gouilley family burial site
(note the ceramic flowers)

Fontaine de Vaucluse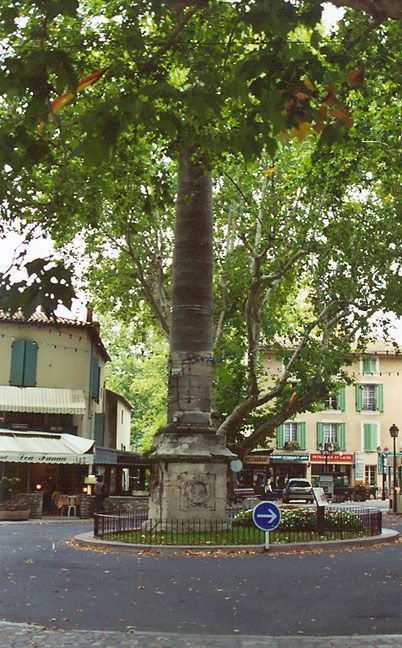 town square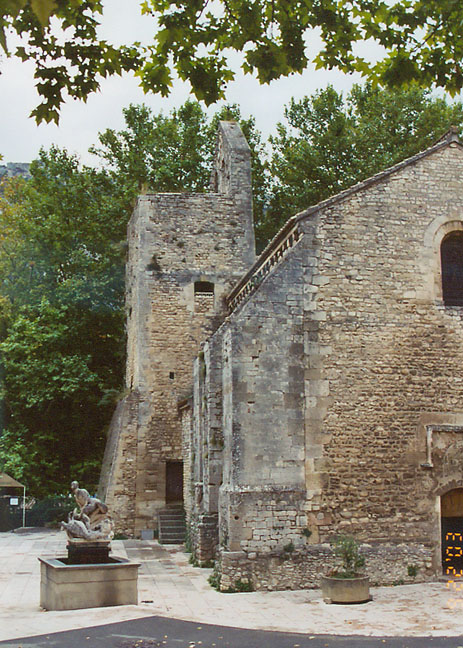 the church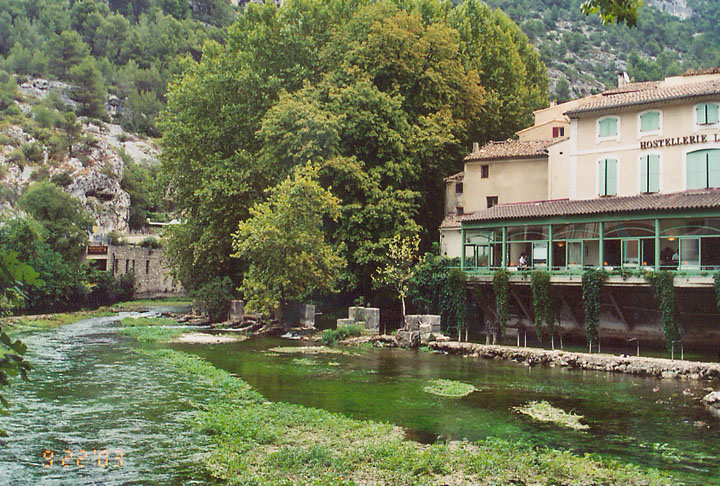 the stream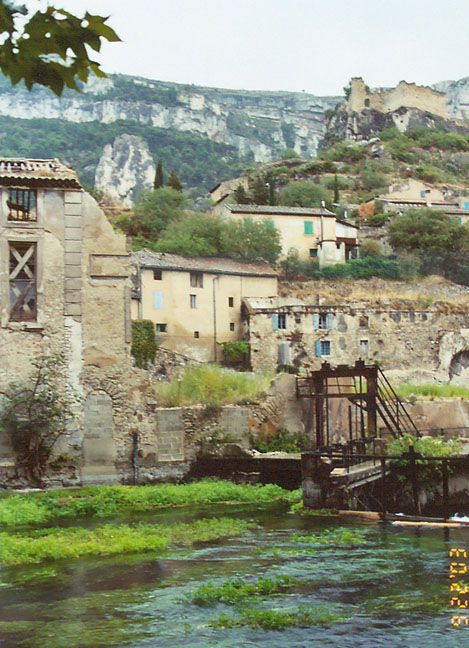 the old mill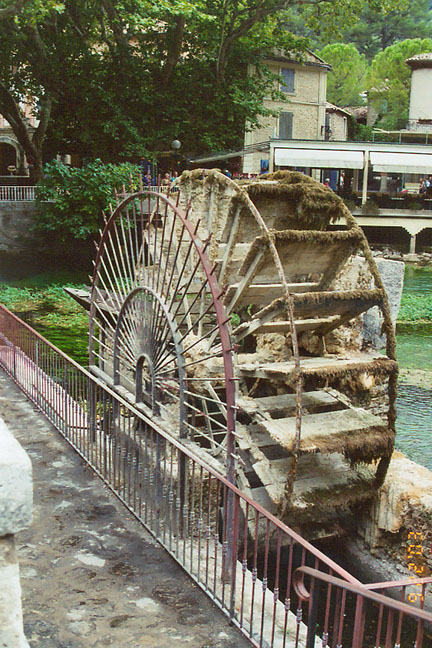 the former water wheel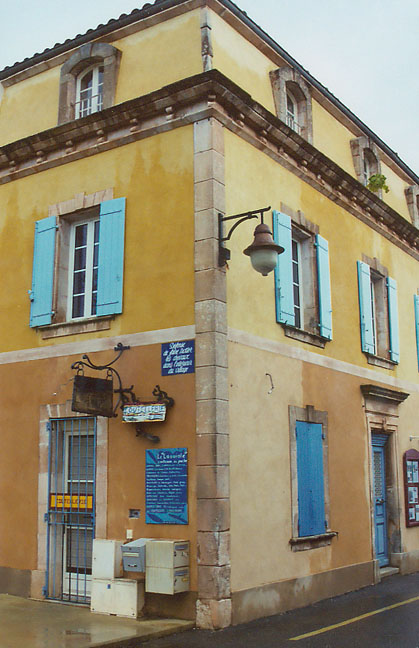 along the street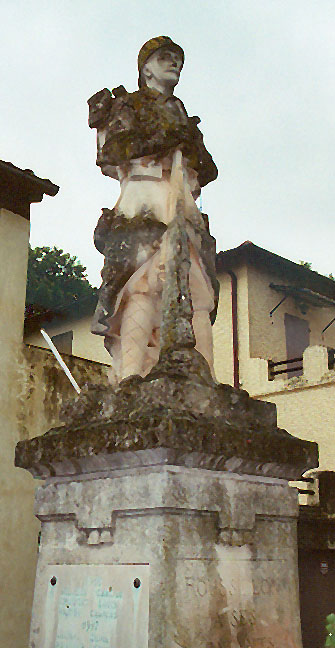 monument to the fallen in World War I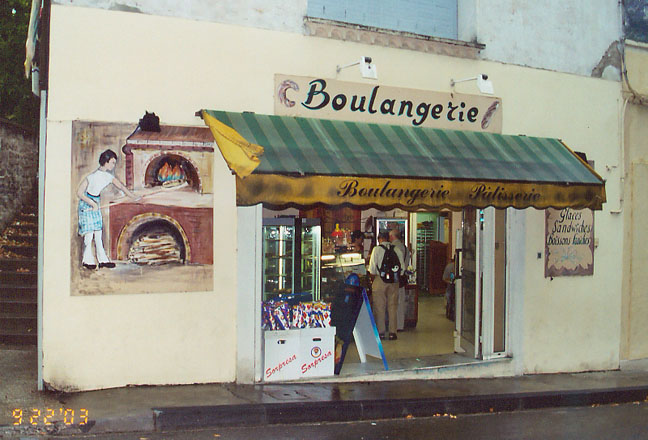 the bakery