Tarascon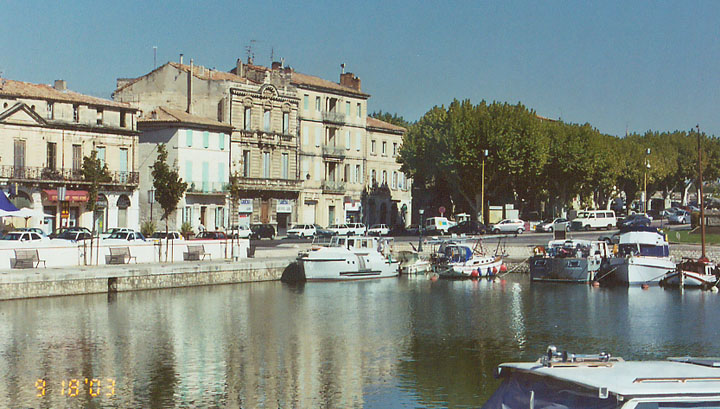 on the Rhone
Situated on the banks of the Rhone at the crossroads that lead to Avignon, Camargue and Luberon, Tarascon is still today associated with the legend that supposedly took place here in the year 48AD. The legend goes that Martha came from Palestine to Tarascon where there ruled at the time a terrible amphibian monster called Tarasque. With great courage the saint miraculously tamed the monster.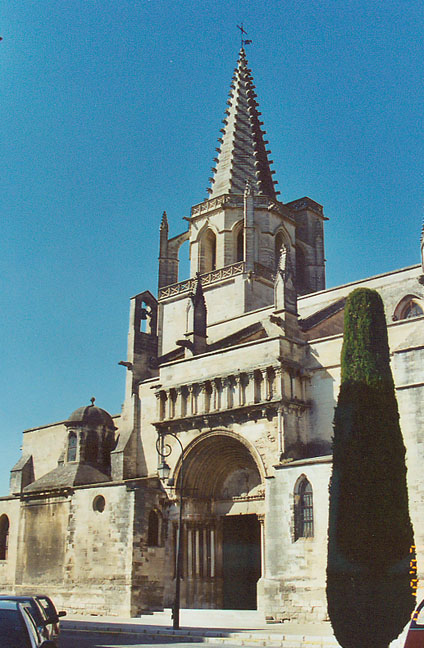 Collegiate Church St. Martha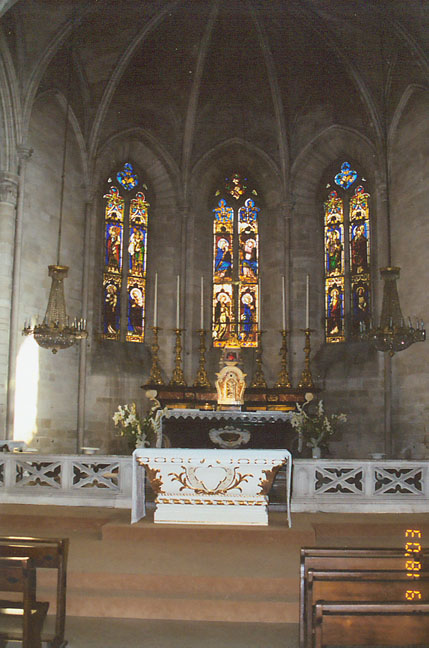 the altar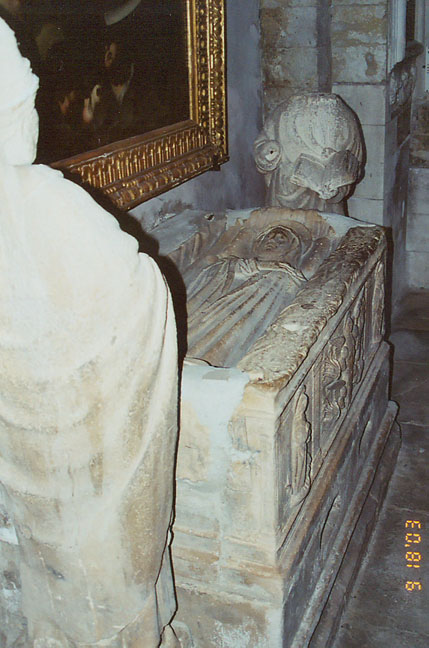 tomb of Saint Martha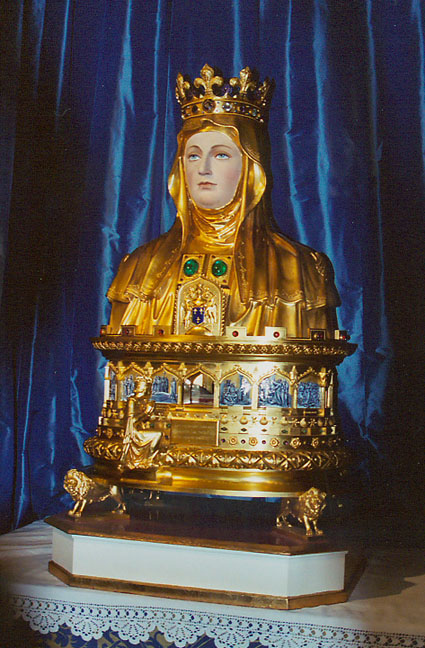 Saint Martha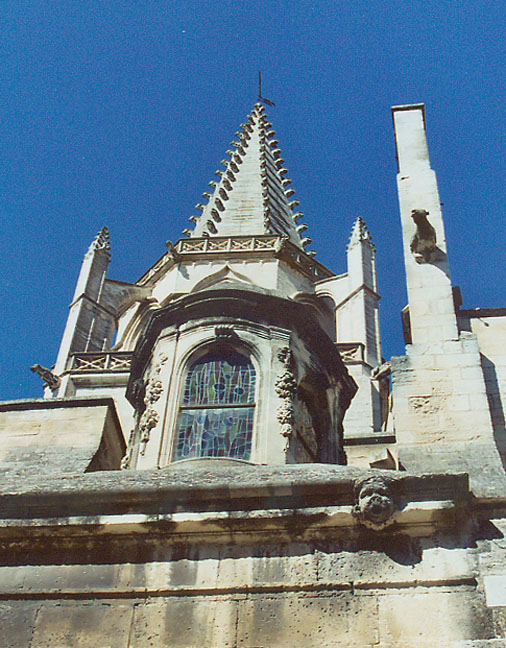 church steeple
Since that time pilgrims come to visit the Collegiate Church St. Martha which was built in her honor not far from the chateau Rene (one of the most beautiful medieval castles in France).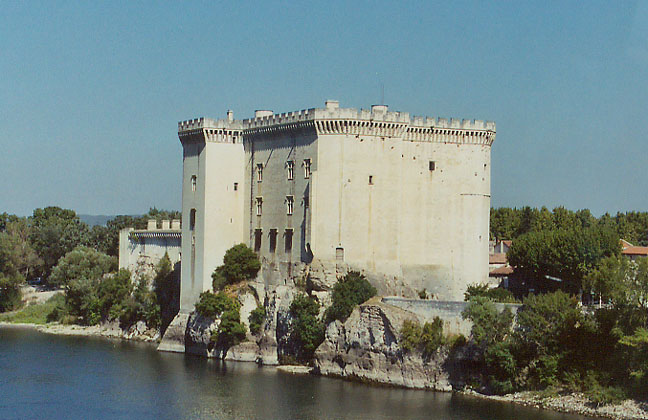 chateau Rene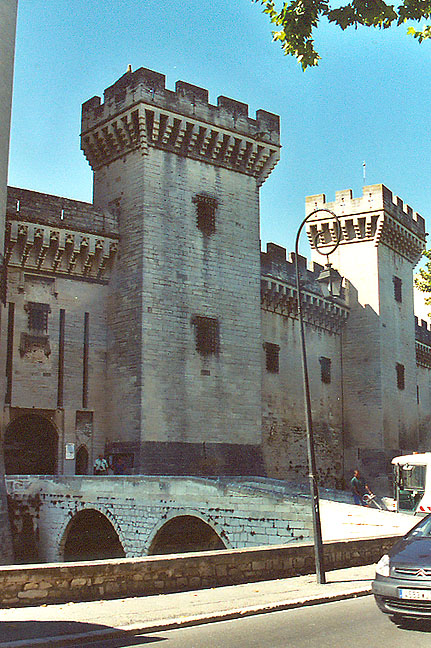 chateau entrance
Tarascon is also proud to have the Soule´ado museum that exhibits the famous Provenšal fabric. It is in a 14th. century building in the center of town. This traditional cloth is still being manufactured by the Carles Demery factory and is exported throughout the world.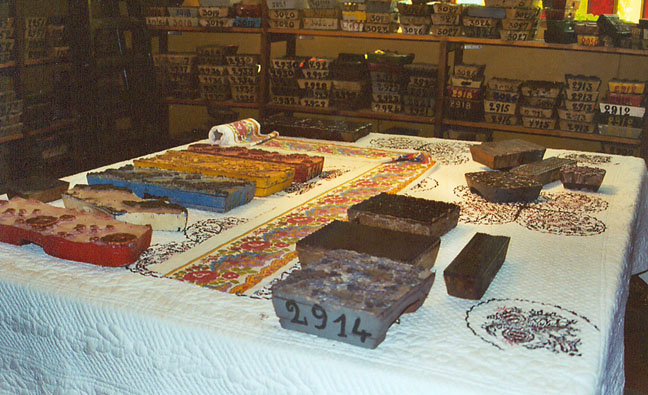 wood blocks used to make the Provenšal fabric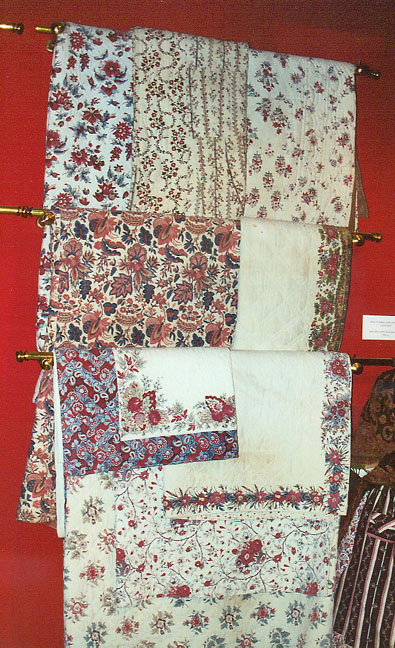 sample Provenšal fabrics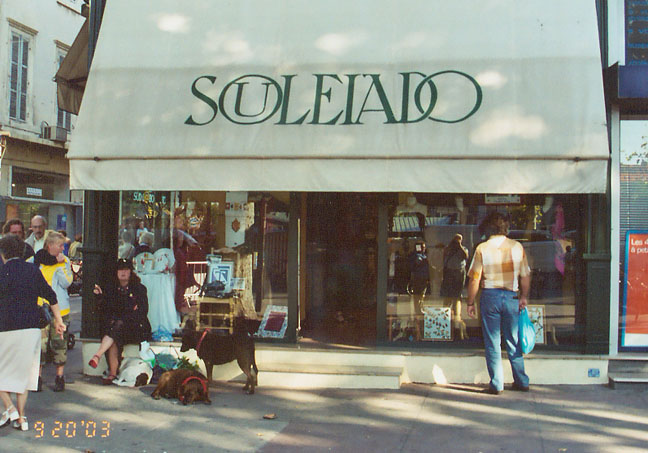 one of the shops where the fabrics are sold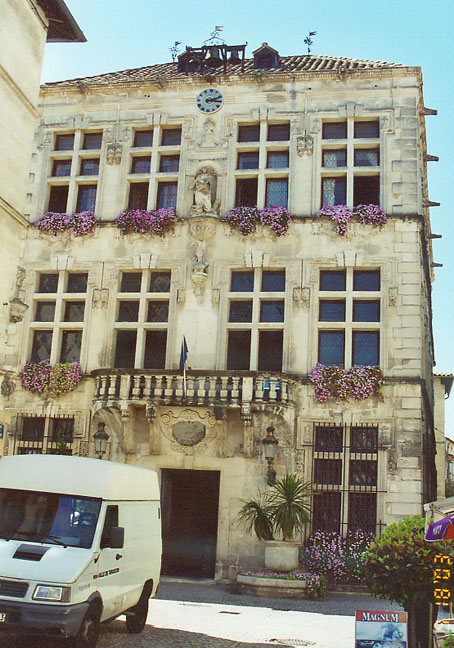 city hall
(Martha and the Tarasque sculpture on the roof)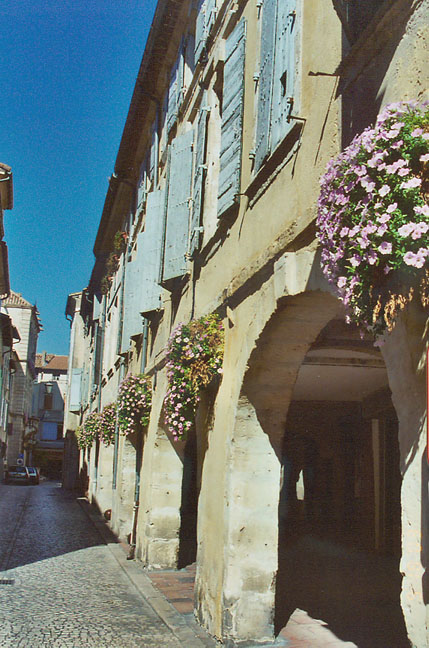 a street in Tarasconon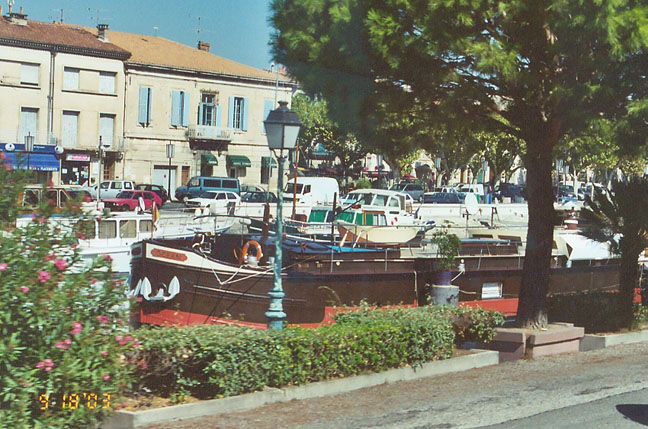 barge on the Rhone water system