Old Havana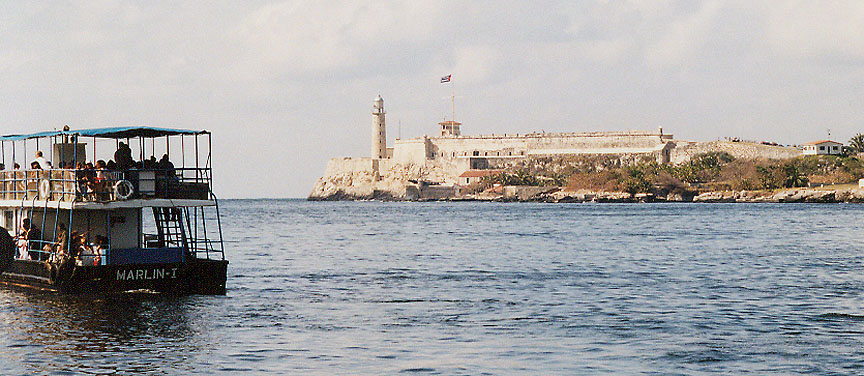 Castillo del Morro across the Havana channel
Havana is one of the oldest cities founded by Europeans in the western hemisphere; the Spanish established the city in 1519. Its history spans three principal periods, each of which is clearly reflected in the urban landscape: the Spanish colonial (1519 to 1898), the American neocolonial (1898 to 1959), and the revolutionary (1960 to present). The colonial period, lasting nearly 400 years, gave Havana much of the Spanish colonial architecture that distinguishes it and led the United Nations Educational, Scientific and Cultural Organization (UNESCO) to designate the colonial core of the city, Old Havana, as a World Heritage Site in 1982.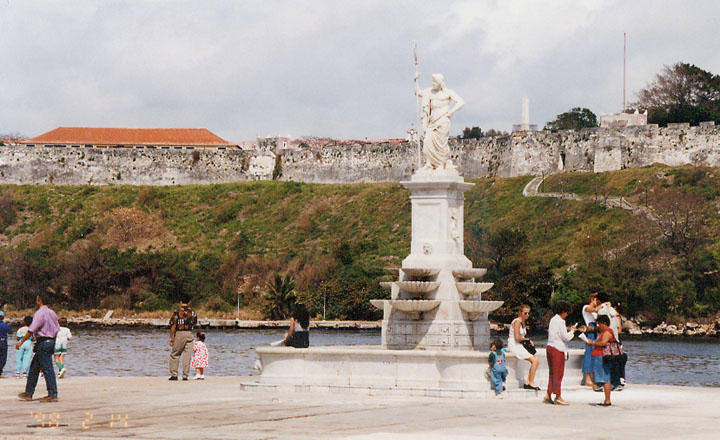 Castillo de la Punta seen across the Havana channel
The city's first settlement was constructed on the western edge of Havana Bay. The channel into Havana Bay is flanked by four imposing colonial forts constructed of coral-limestone. Two of these sit at the entrance to the channel: on the north the Castillo del Morro, which now houses a maritime museum, and on the south the Castillo de la Punta, which contains the Museum of Fortifications and Armaments and is also the site of the nightly canon-firing ceremony.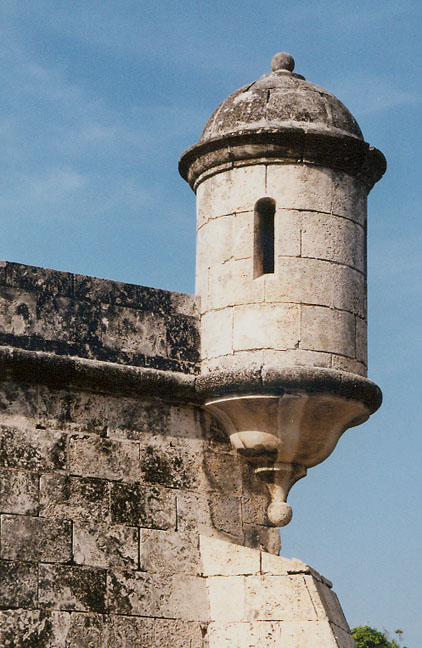 Two other forts are sited on the channel: the massive Fortaleza de San Carlos de la Cabana on the north side, which now houses a museum of ceramic arts, and the Castillo de la Real Fuerza on the south side, which was undergoing restoration work in the late 1990s.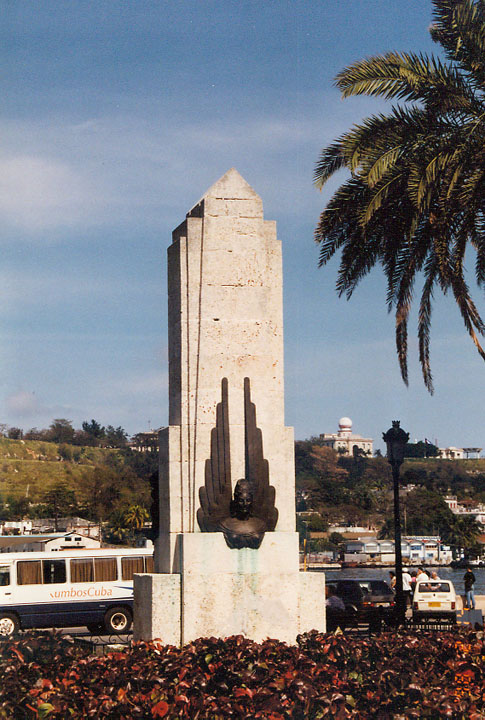 Jose de la Luz, Caballero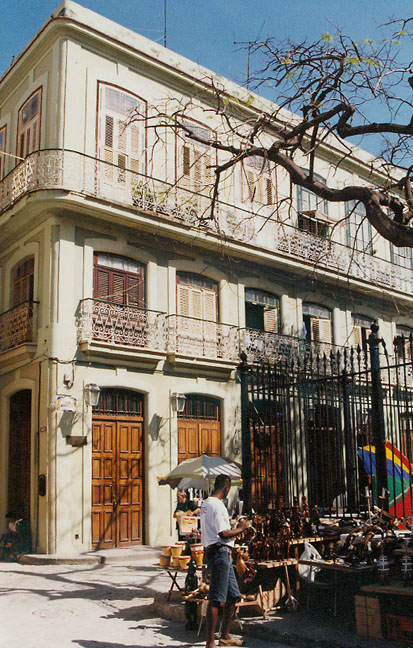 The original city focused on the central plaza, the Plaza de Armas. Focusing on a central plaza was a pattern of settlement typical of Spanish colonial cities, with important military, political, and religious buildings constructed within close proximity. The imposing colonial fort, Castillo de la Real Fuerza, lies adjacent to the plaza on the north. Other noteworthy landmarks are also built along the plaza, among them the Palacio de los Capitanes Generales, which served as the home of the colony's governors, then later as the presidential palace, the seat of the city's municipal government, and the city museum. The Palacio de Segundo Cabo, originally constructed as a colonial post office in 1772, also sits on the Plaza de Armas.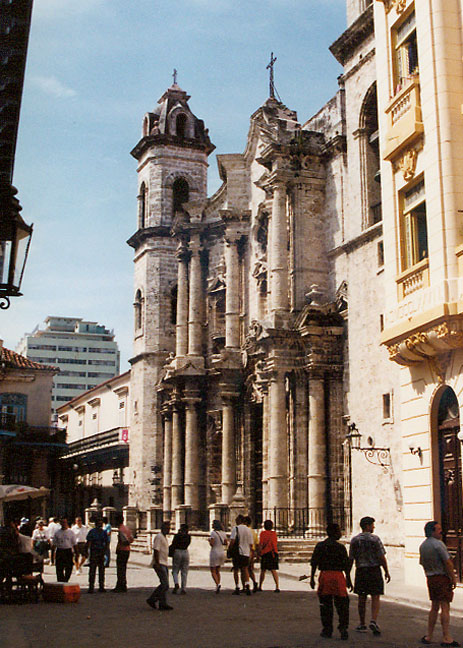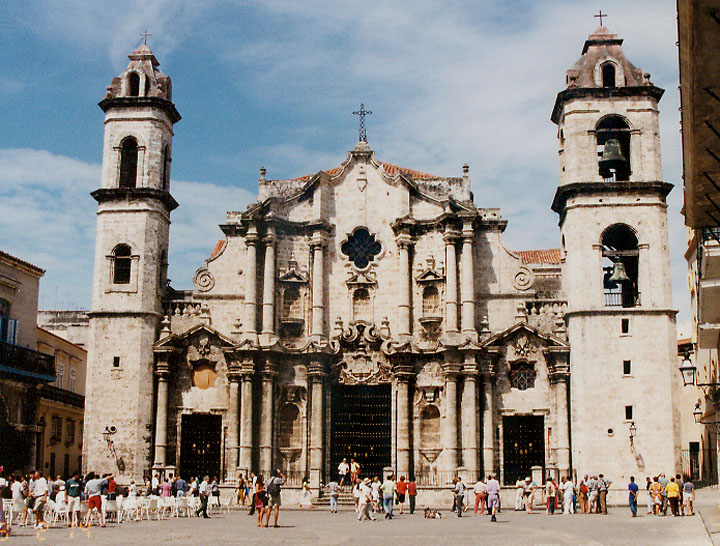 Catedral
The Plaza del Catedral located just a few blocks from the Plaza de Armas represents another important focus in Old Havana. Havana's cathedral, known as either the Catedral de la Habana or the Catedral de la Concepción Inmaculada dominates the plaza with its unusual mismatched belfry towers.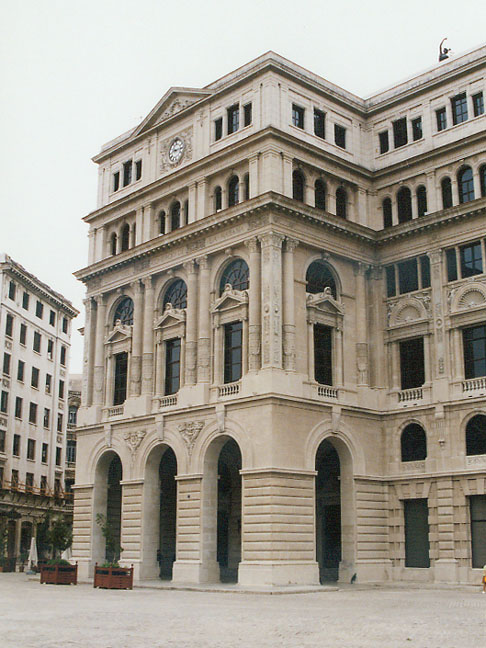 restored building
The Plaza Vieja, established in 1584, represents another major historic landmark of Old Havana. However, in contrast to the other plazas, public and religious architecture are absent. Instead the palatial homes and mansions of the city's colonial elite flank its sides. Many of these buildings have fallen into disrepair, but several are in various stages of restoration. One, the Casa de los Condes de Jaruco, has been fully restored and stands as an excellent example of a late colonial mansion.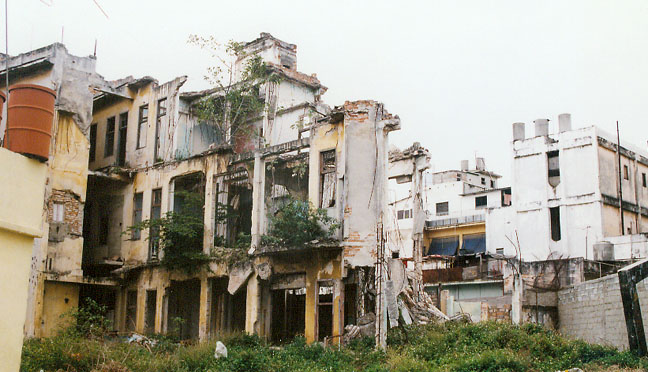 needing restoration
Like many colonial cities in coastal areas, the Spanish walled the city to protect it from attacks by pirates and foreign powers. Havana's walls were built from 1674 to 1797 and enclosed an area of about 3 sq km (about 1 sq mi). This area defined the extent of Old Havana. The city's walls were torn down in 1863 to accommodate the growing city. The narrow streets of the old city contain many buildings of historical and cultural significance, accounting for perhaps as many as one-third of the 3000 buildings found in Old Havana.

Text from Microsoft Encarta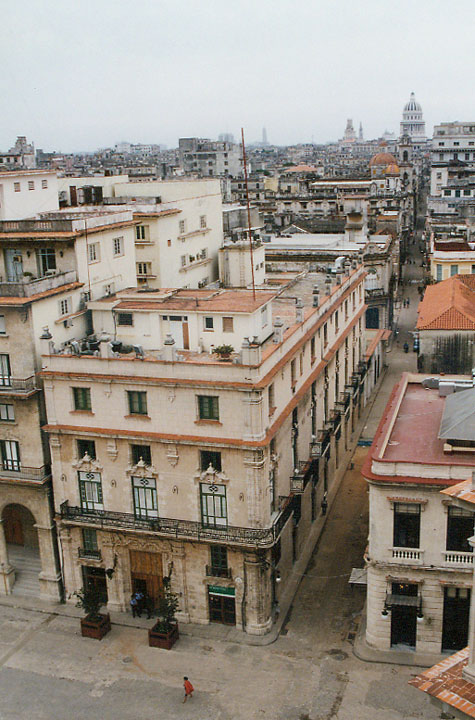 looking across Old Havana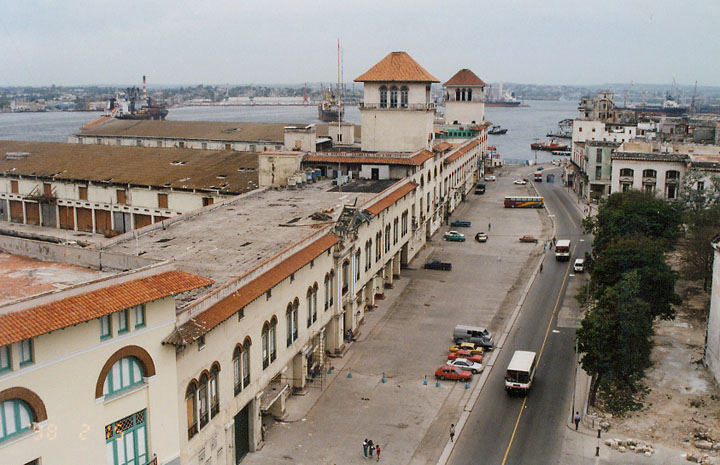 the docks area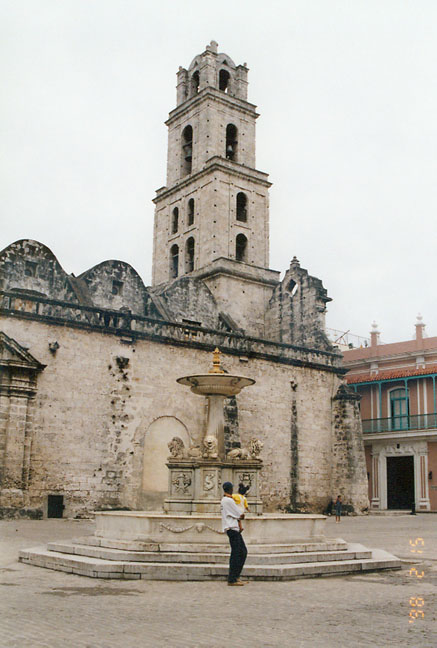 a fountain and a church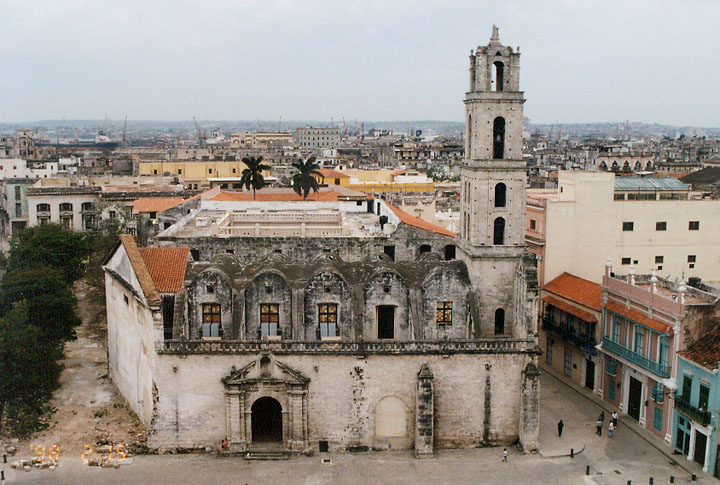 another view of the church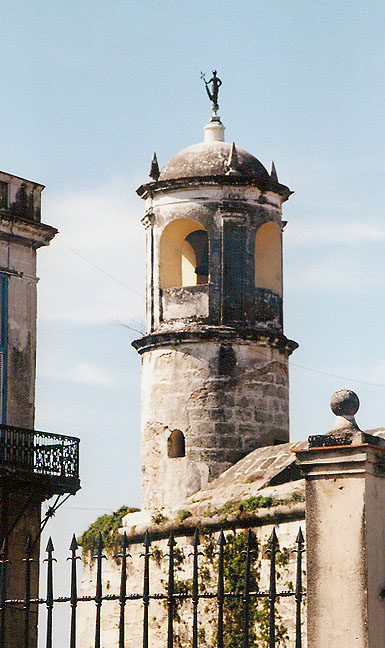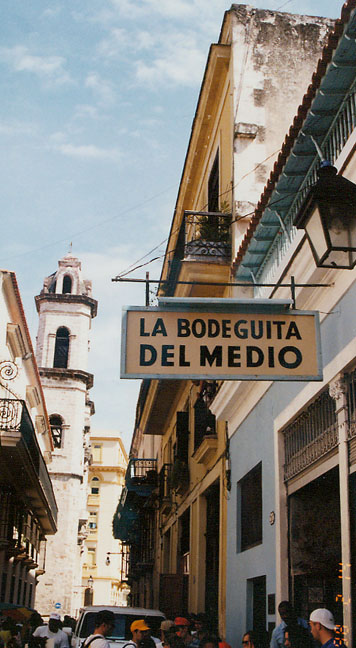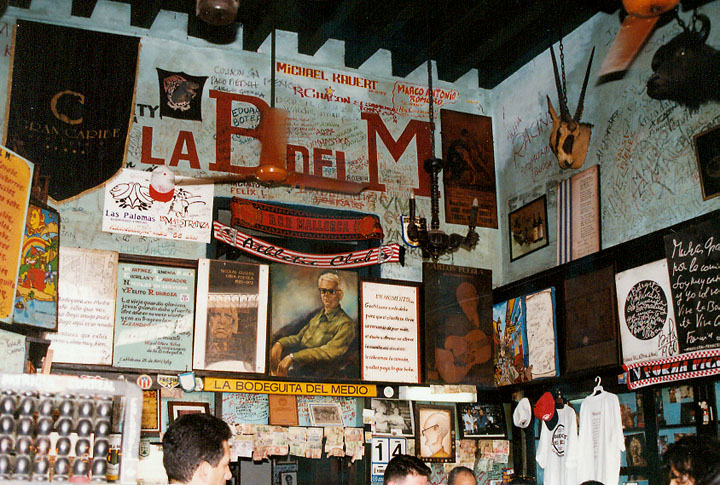 the bar often frequented by Hemmingway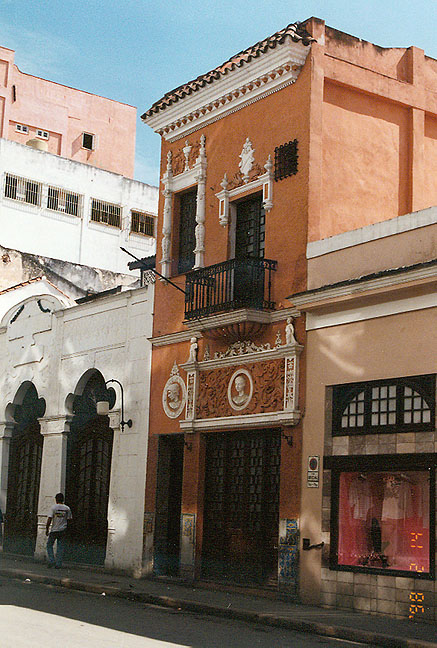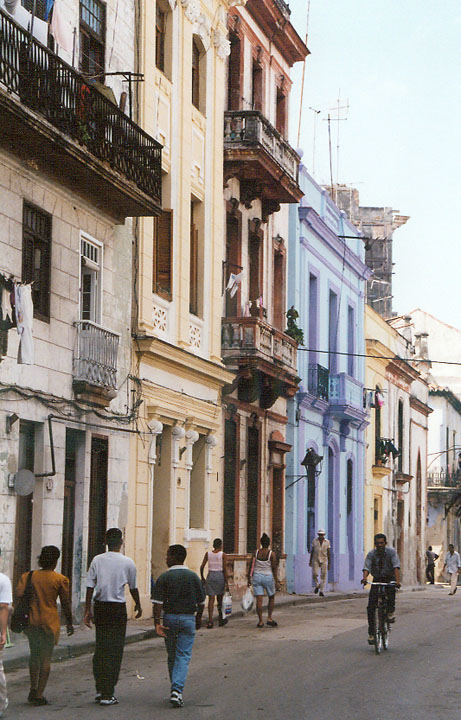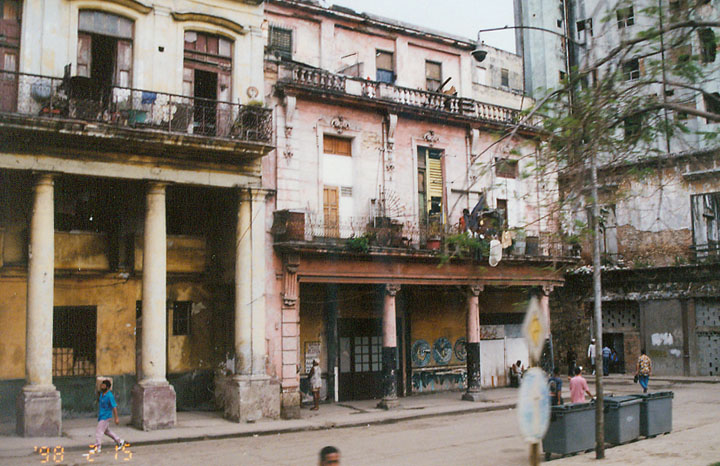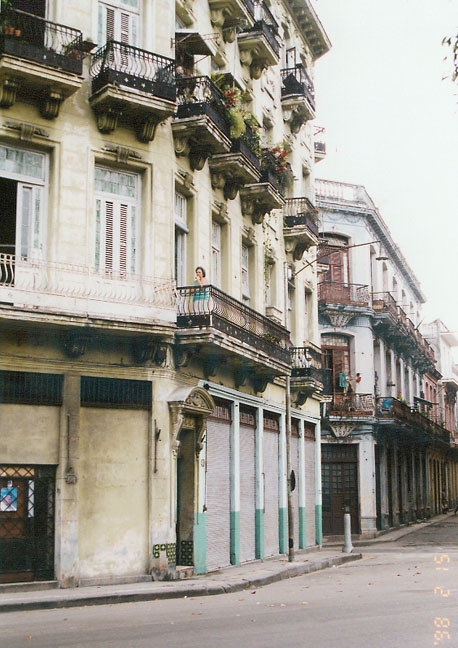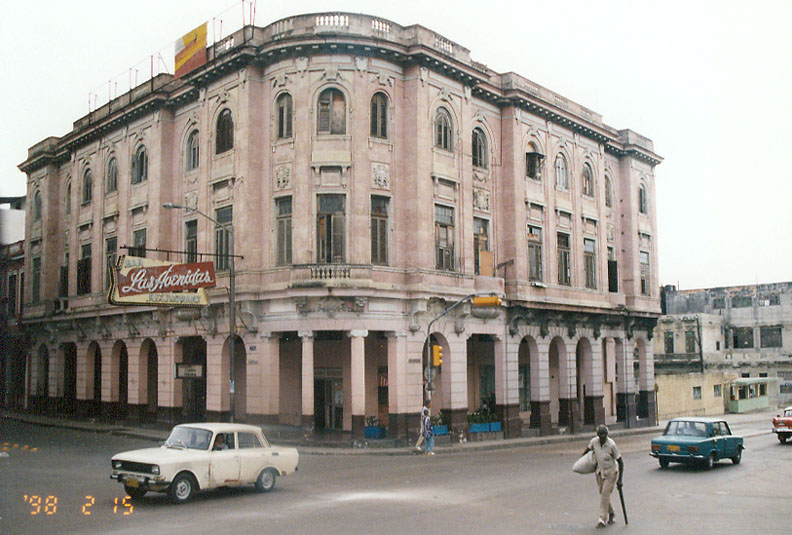 restaurant