Harbourfront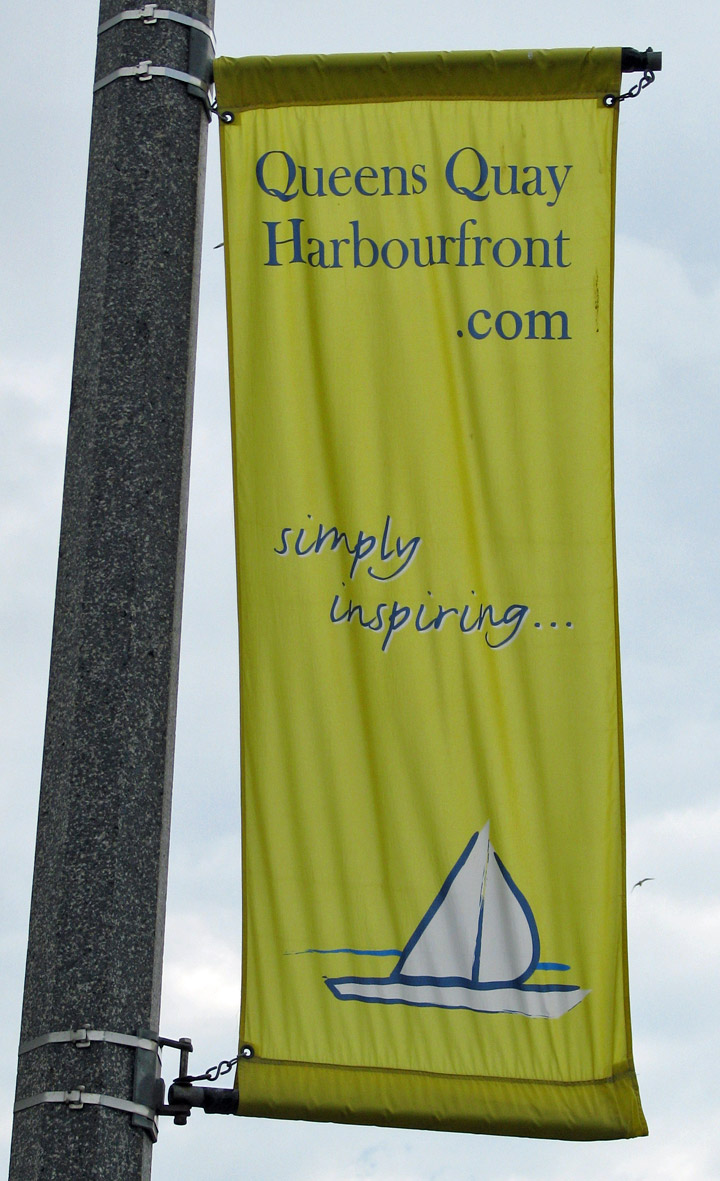 Harbourfront is a waterfront tourist, residential and cultural real estate development on the northern shore of Lake Ontario within the downtown core of the city of Toronto, Canada. Harbourfront extends west from Yonge Street to Bathurst Street along Queen's Quay. East of Yonge to Parliament St. along Queen's Quay, this mostly industrialized stretch is slated for the future East Bayfront development.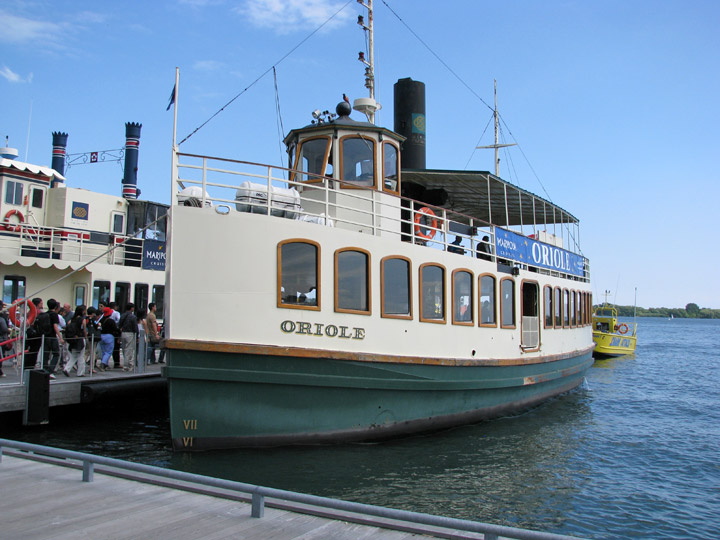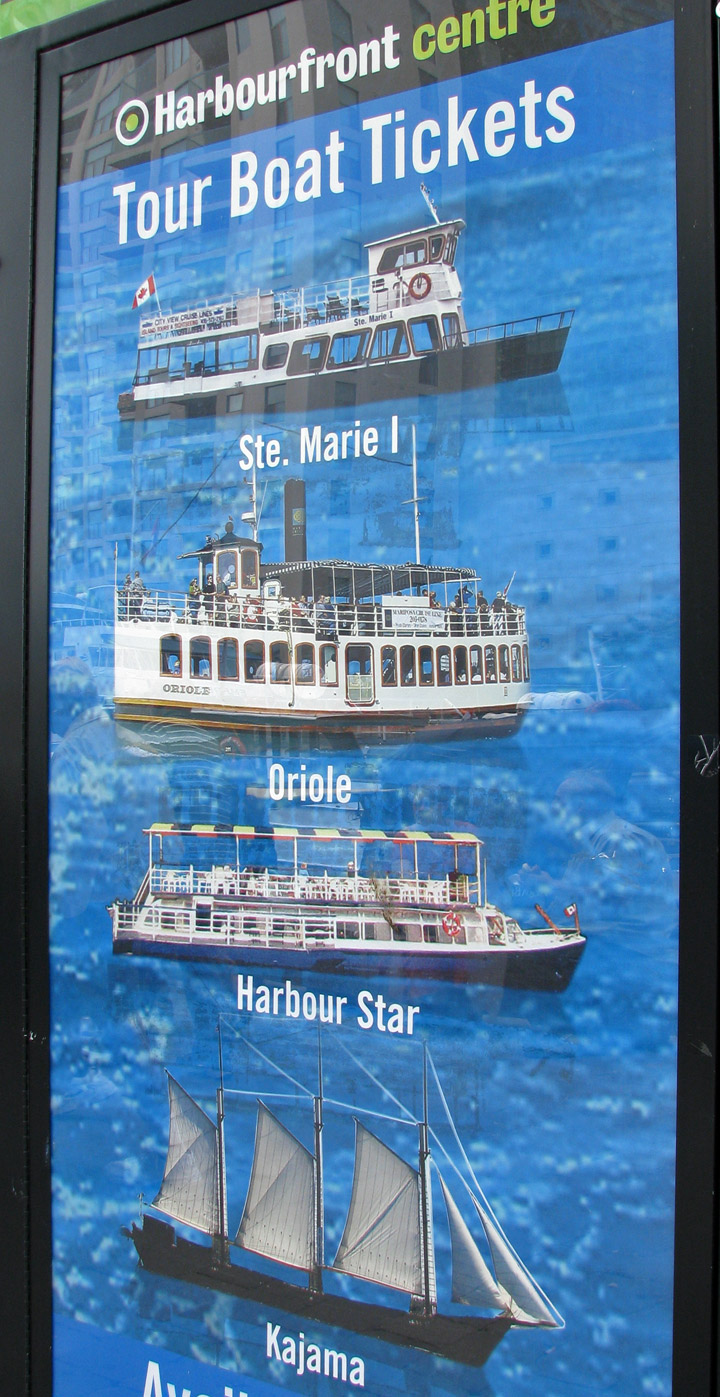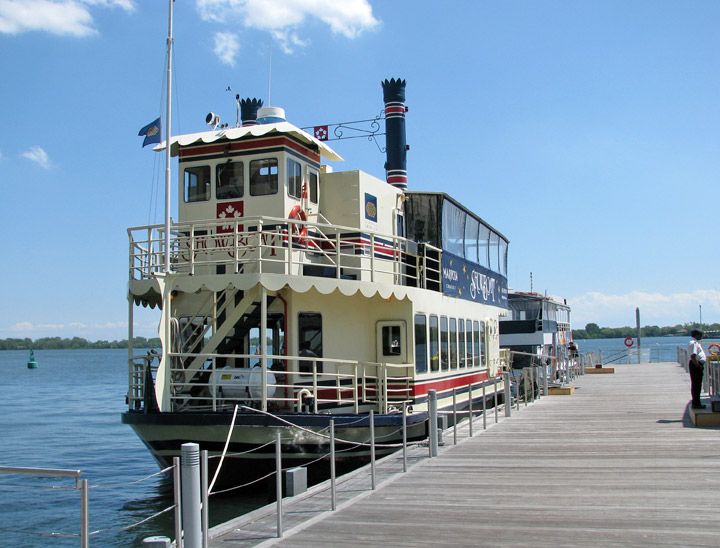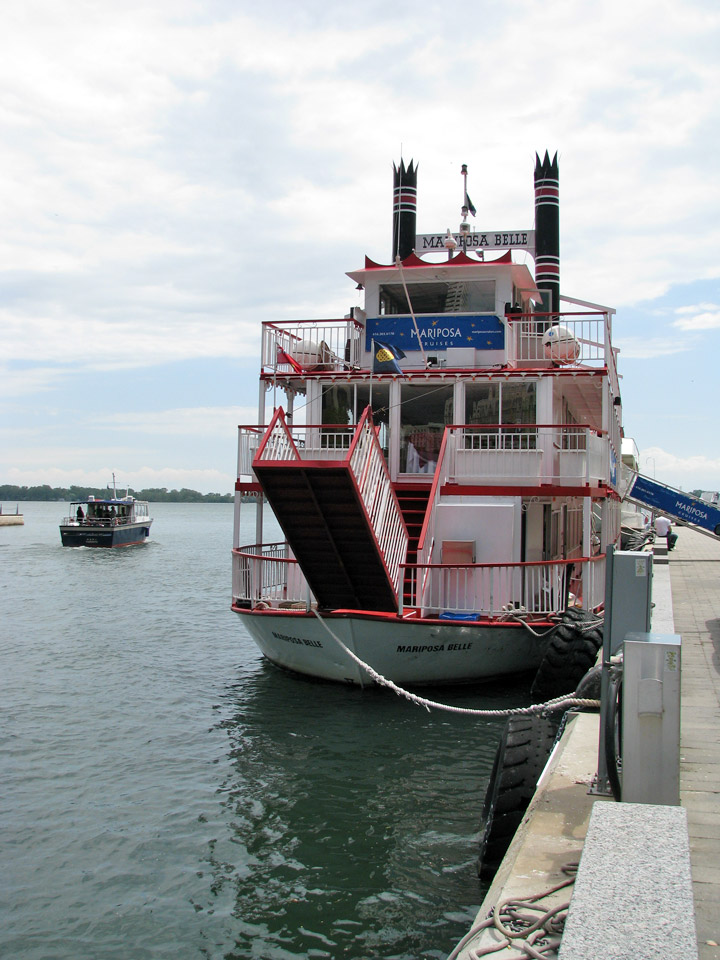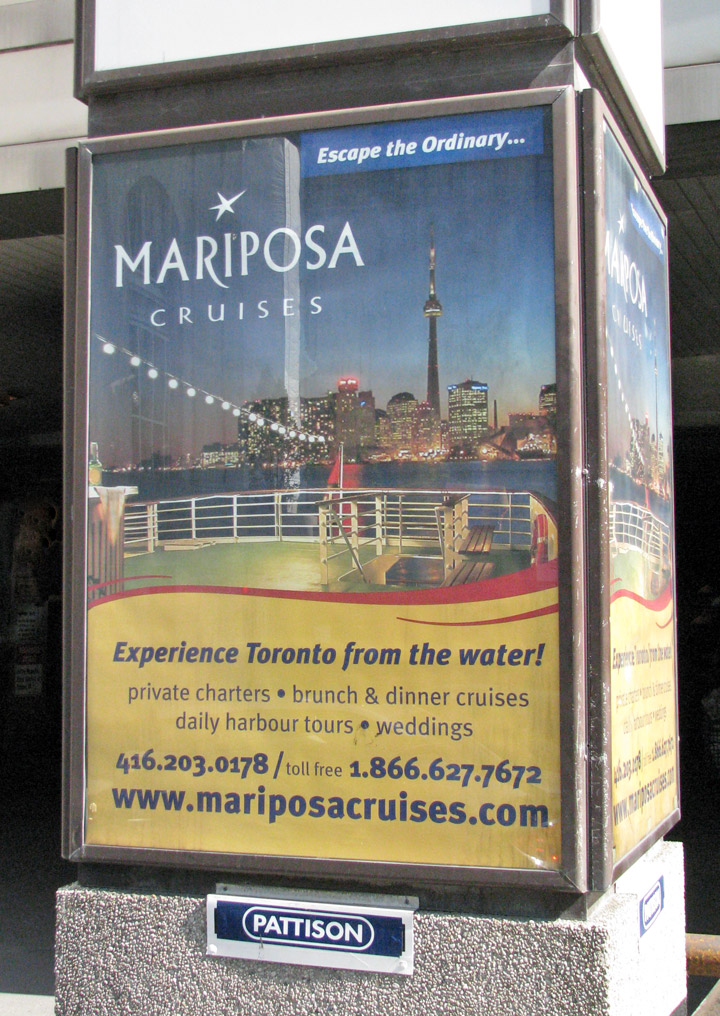 harbor cruises
Harbourfront is the site of the Toronto Islands ferry terminal which provides transportation services to the Islands, and the location of Harbourfront Centre, one of the city's many cultural venues. Queen's Quay Terminal, next to Harbourfront Centre, is a former warehouse converted into a mixed-use building including a shopping centre designed for high-end retailers, commercial office space, and a residential condominium development. Today, the mall houses some stores and restaurants, predominantly catering to tourists. Harbourfront houses four craft studios; ceramics, glass, metal and textiles. All studios began in 1974 and still operate, providing new craft artists with subsidized work spaces at the beginning of their careers.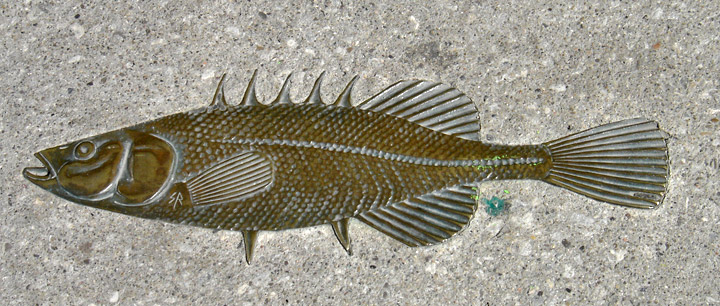 sidewalk fish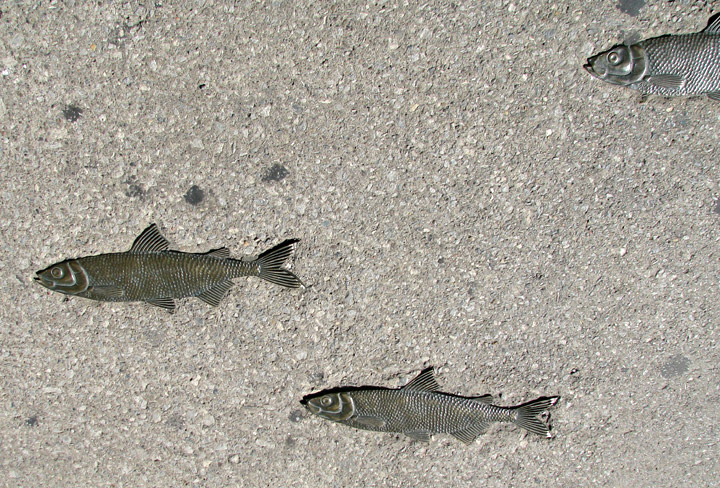 Harbourfront hosts an extensive program of arts and cultural events throughout each summer, including craft and artisan fairs, theatre and dance performances and musical concerts.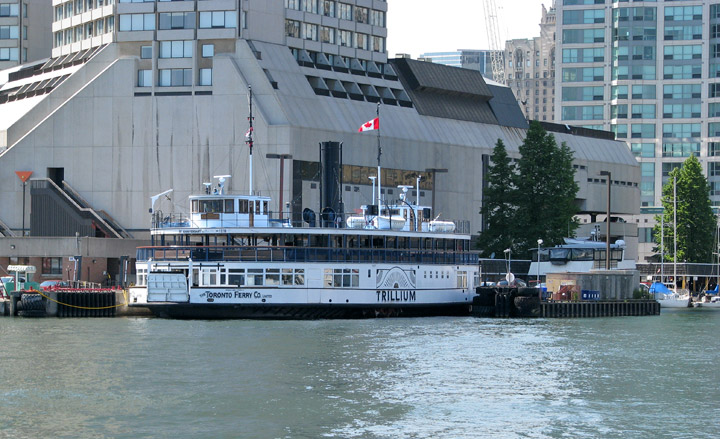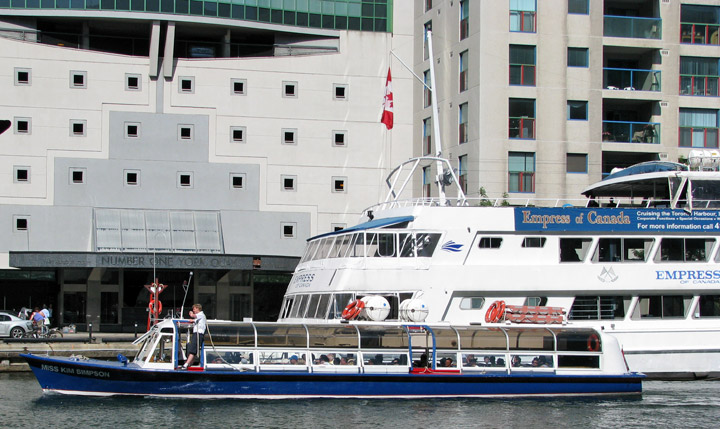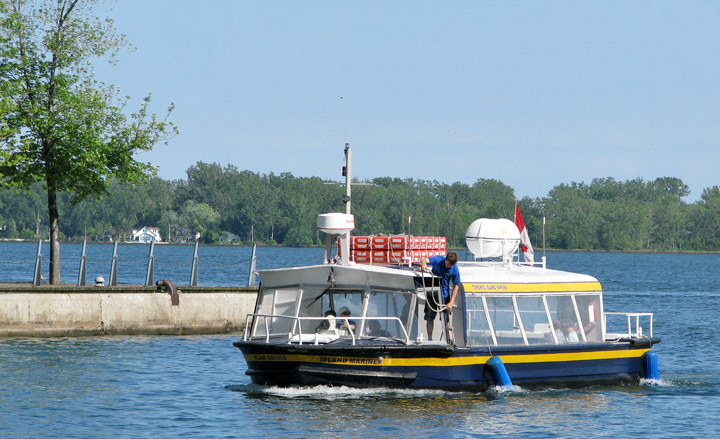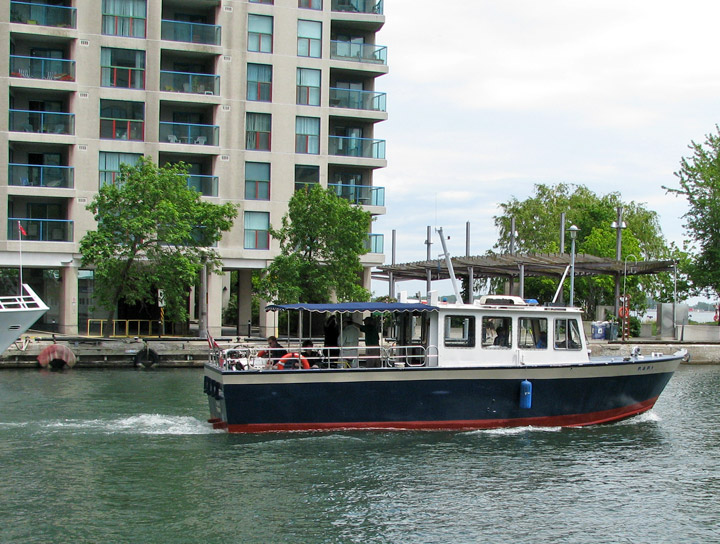 harbor boats
However, the limited parking in the area and the fact that the neighborhood is separated from the rest of downtown Toronto by the elevated Gardiner Expressway resulted in insufficient clientele and a perceived dead nightlife. A project underway to link Lower Simcoe with Simcoe St. via tunnel is currently under construction providing a useful link between Harbourfront and Downtown. A series of free concerts is staged at Harbourfront's outdoor concert stage every weekend throughout the summer and in winter there is a free open-air ice rink.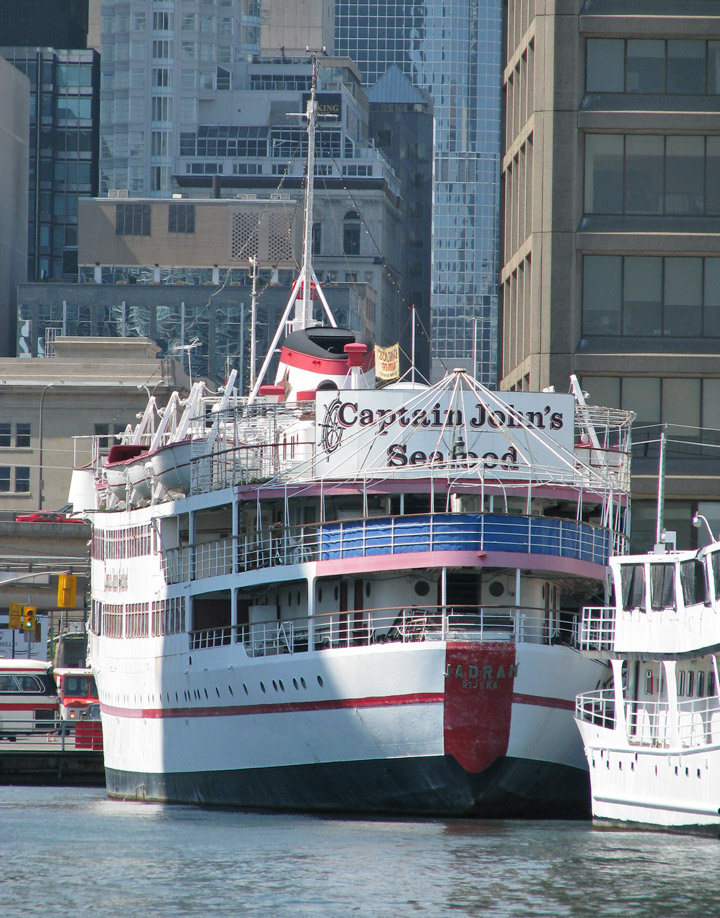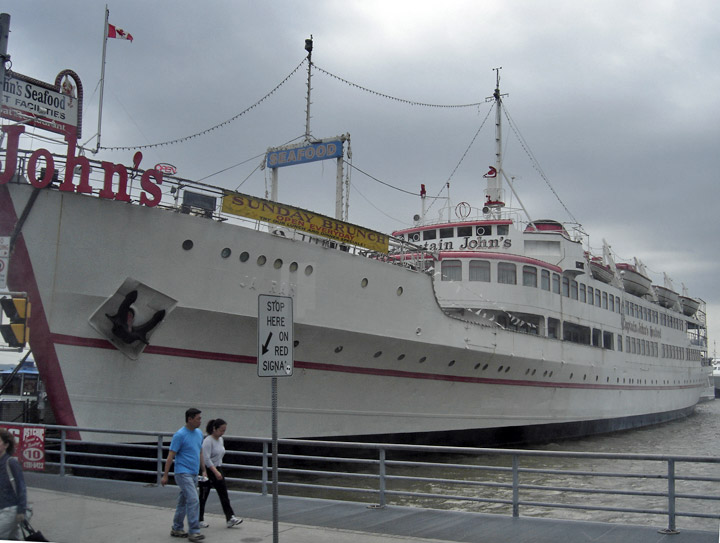 Captain John's Seafood restaurant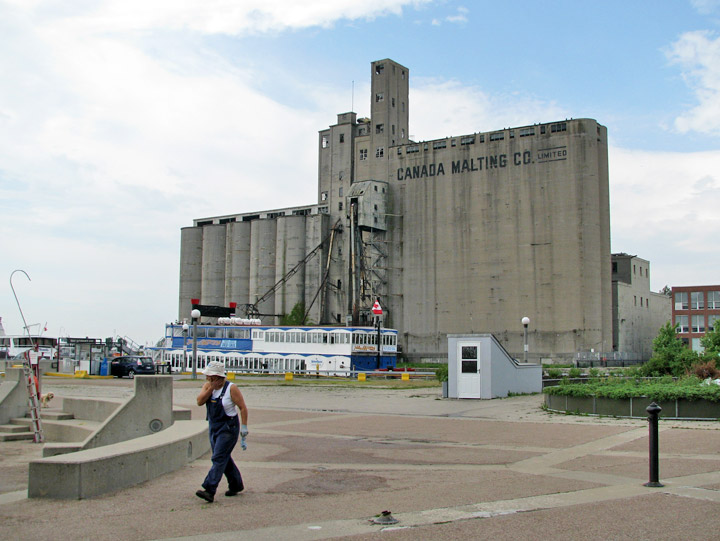 grain operations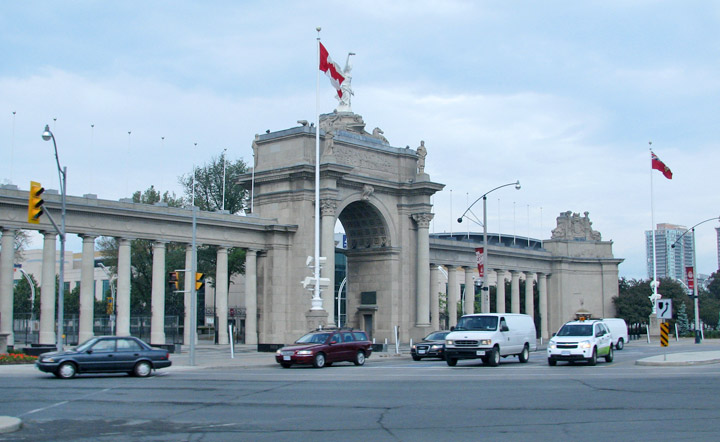 exposition site
There was extensive condominium development at Harbourfont beginning in the 1980s and continuing strongly to the present. Some critics argue that other cities such as Chicago or Boston have done a much better job of developing their waterfronts than Toronto. That the many condominiums in the area provide beautiful views overlooking Lake Ontario, the islands and the many pleasure boats winding their way through Toronto's Inner Harbor is small consolation to the majority who do not live in them. This area is considered to be prime residential real estate and has been developed almost to capacity, largely by the building of high rise condominiums.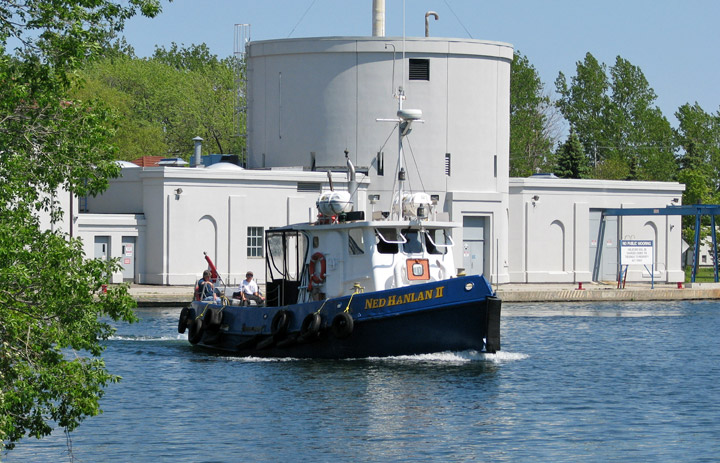 treatment plant on Toronto island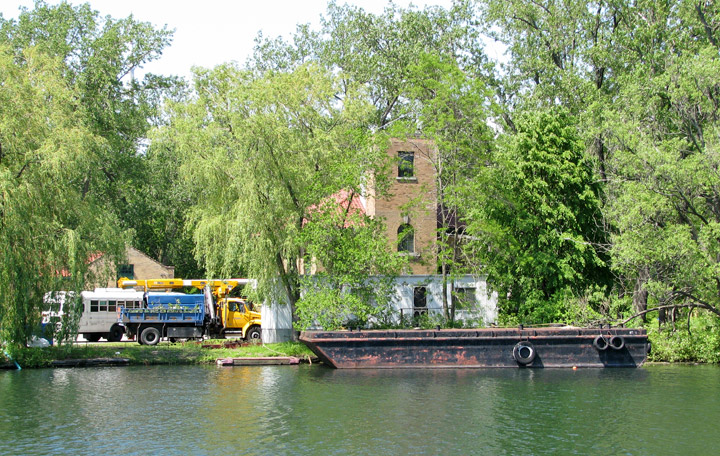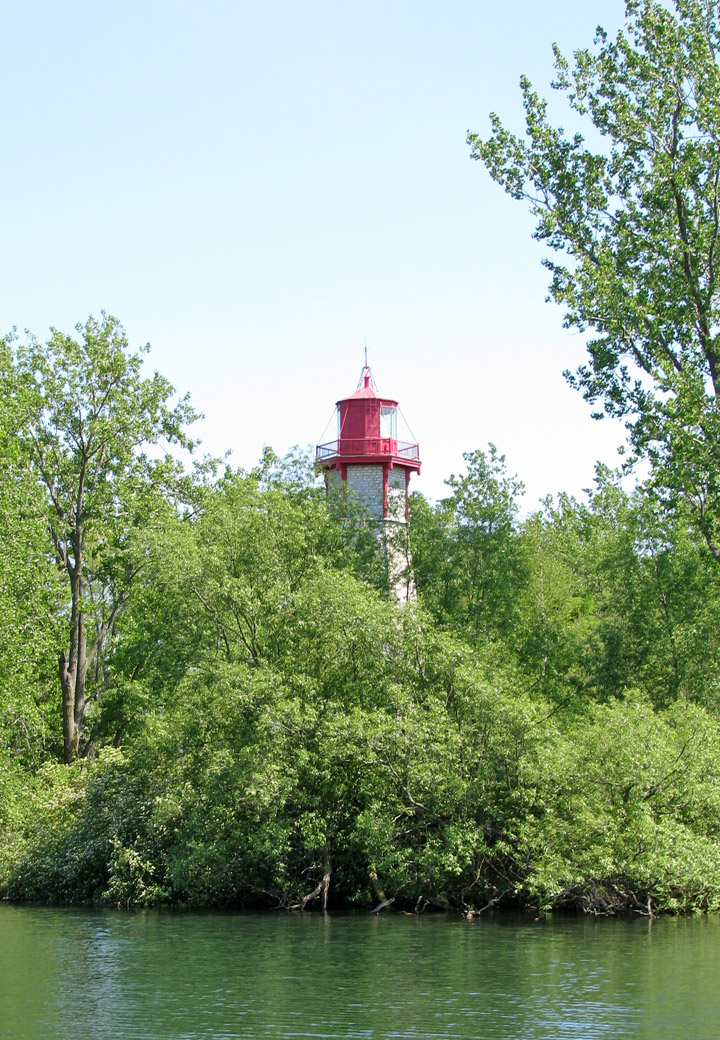 island lighthouse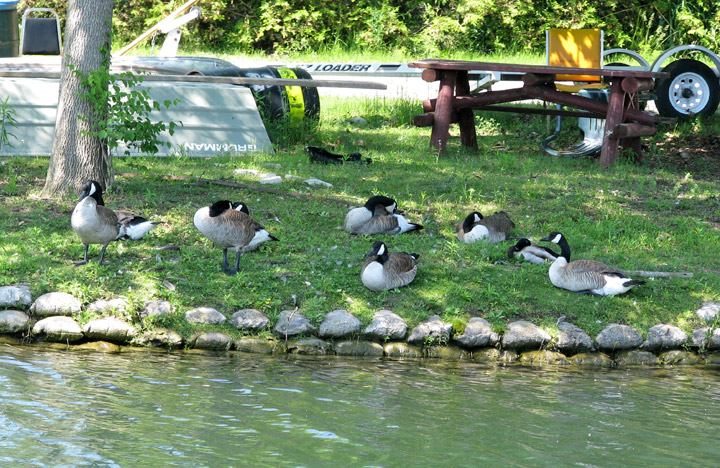 island residents
Plans to redevelop Harbourfront as part of the redevelopment of the greater Toronto waterfront, many of which included the demolition and burying of the Gardiner Expressway, have been mired in the proposal and planning phases for many years. Toronto's failed bid for the 2008 Summer Olympics included a proposal for a redeveloped Harbourfront, which would have added an Olympic Village on the existing Port Lands, and a trail along the waterfront. The trail would have run from Scarborough to Etobicoke and beyond. Once the 2008 Games were awarded to Beijing, critics have since suggested the city will simply continue to ignore further development of Harbourfront.
Text from Wikipedia
---
Toronto Music Garden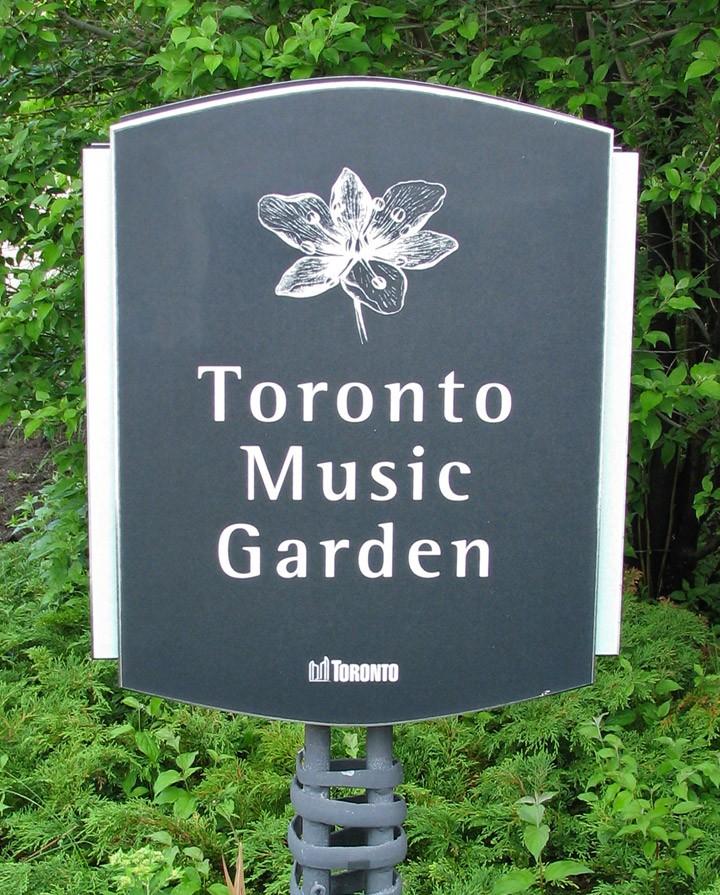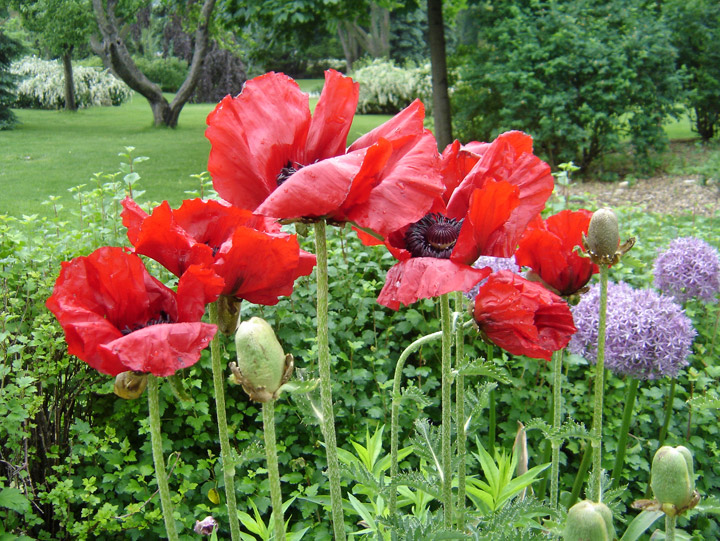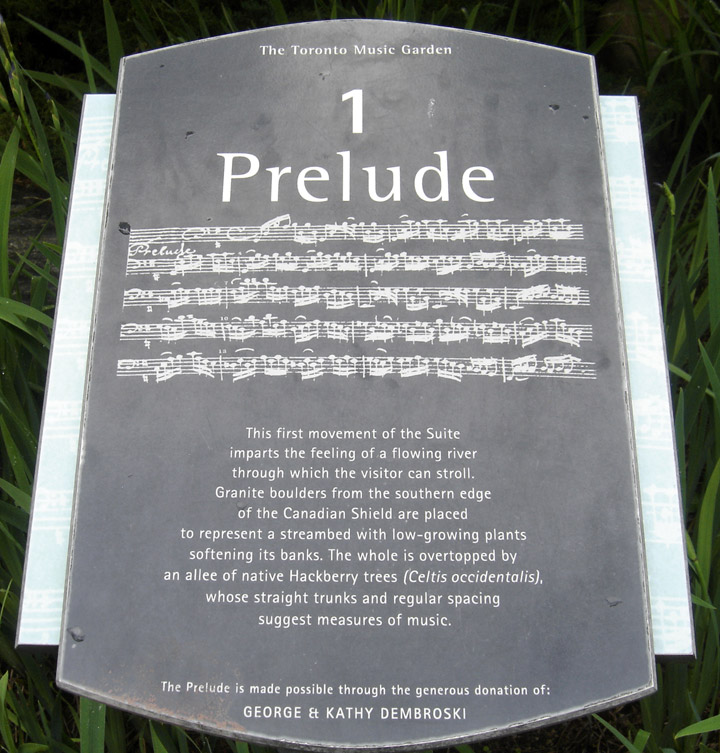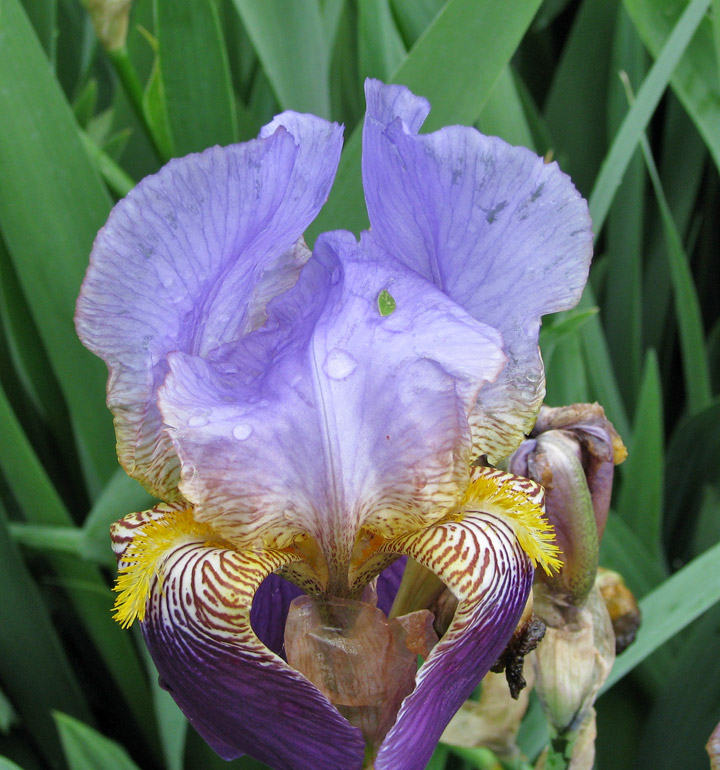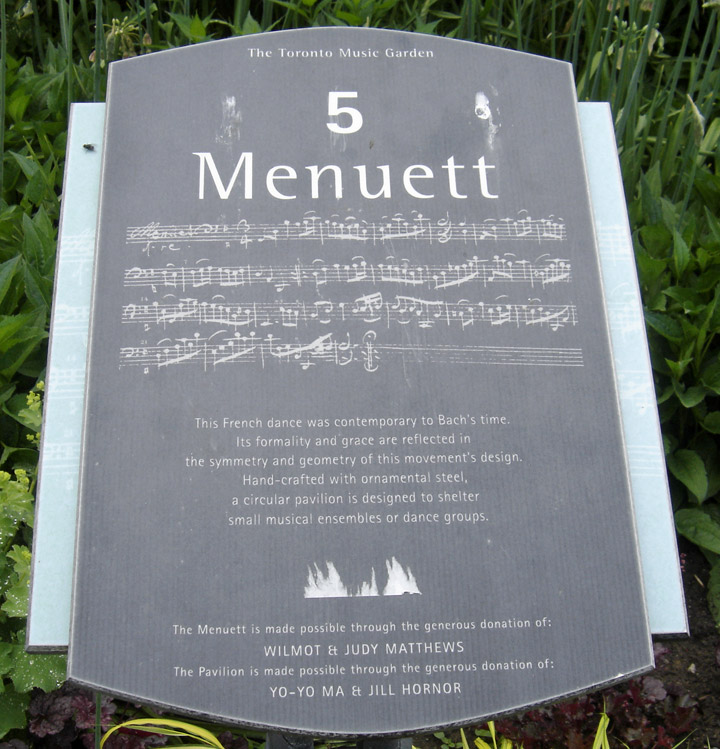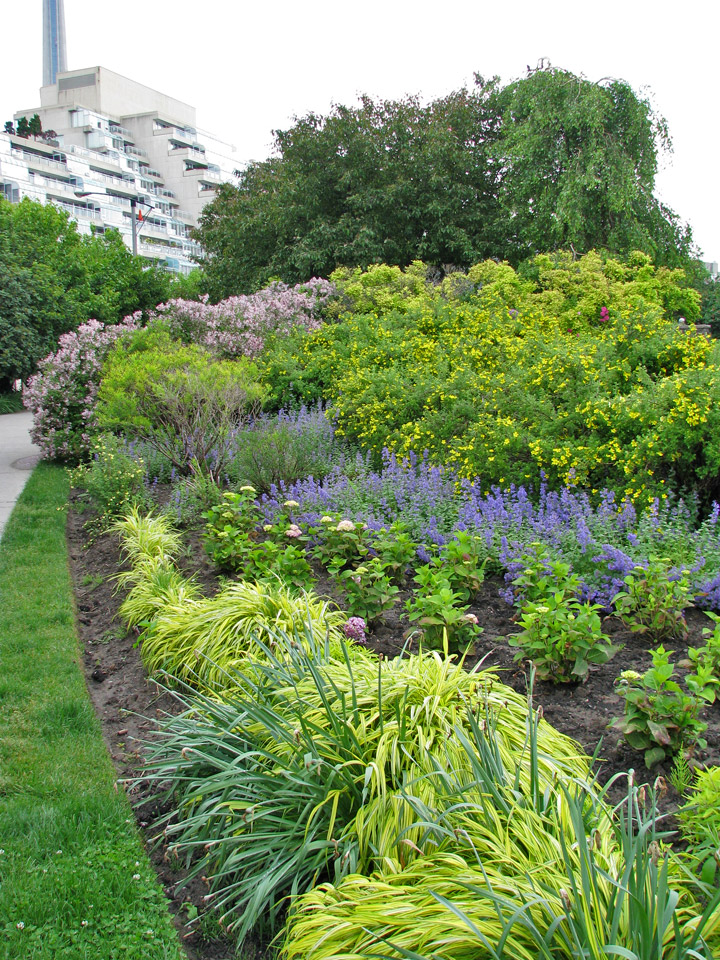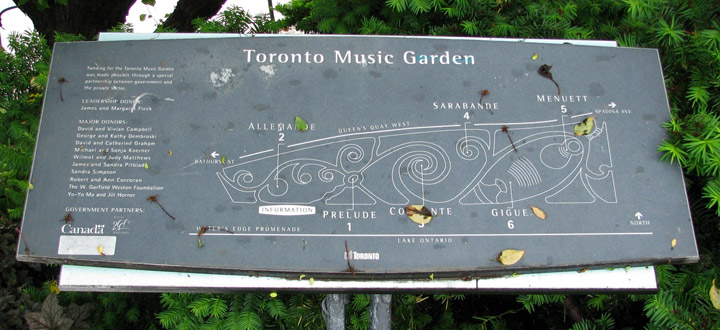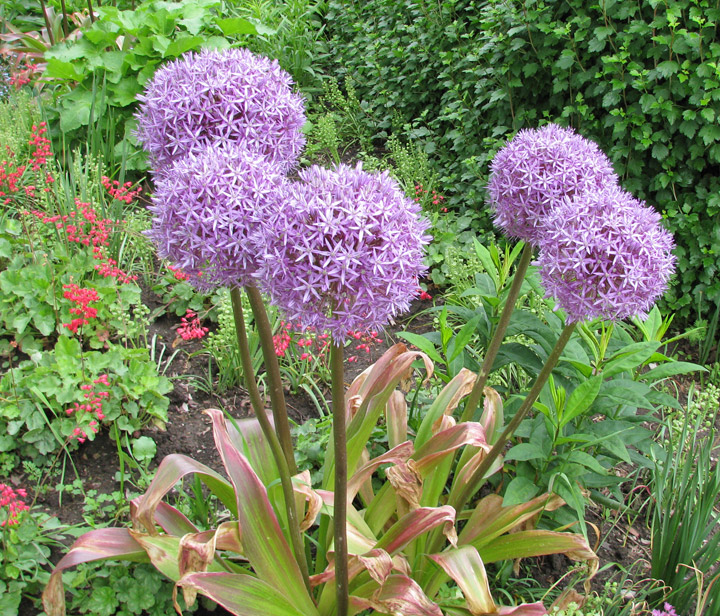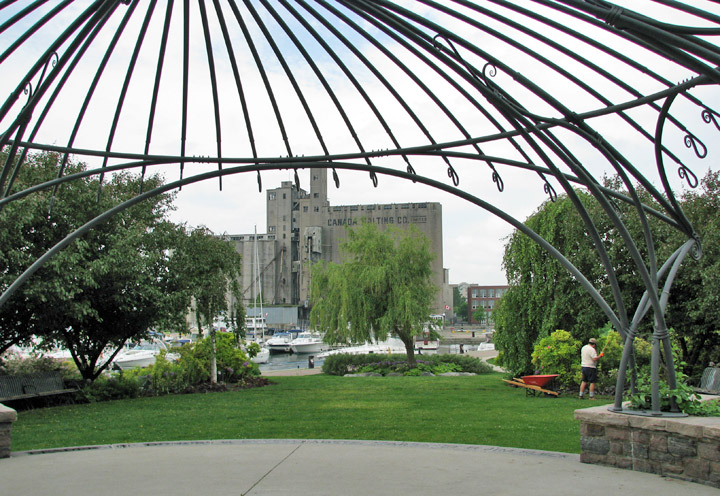 ---
Residential Lake Coast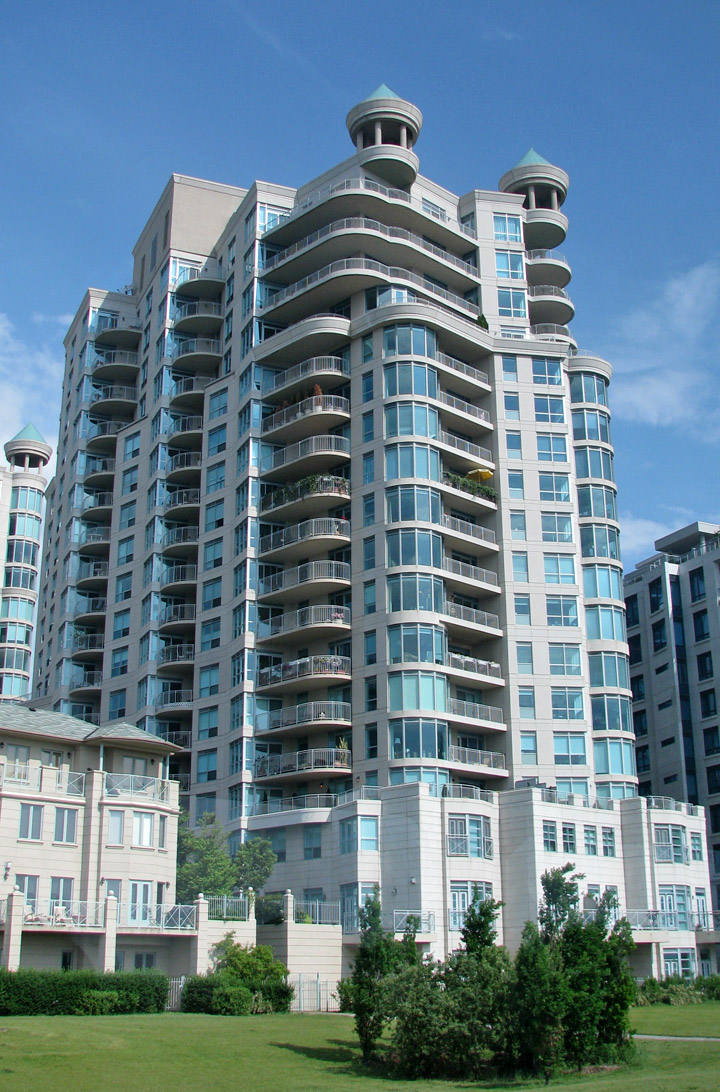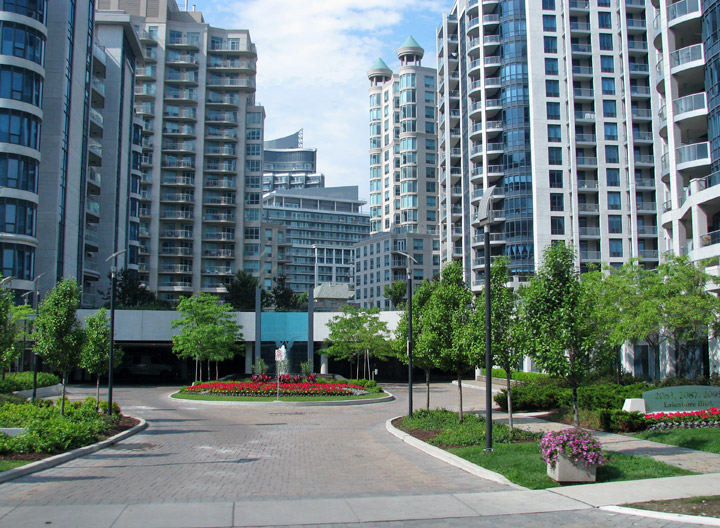 condominiums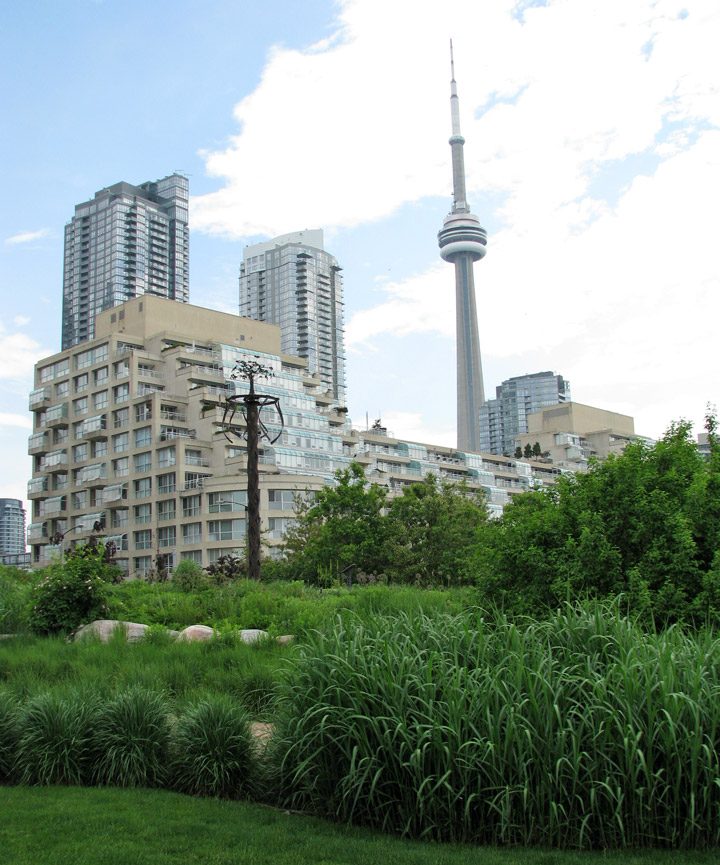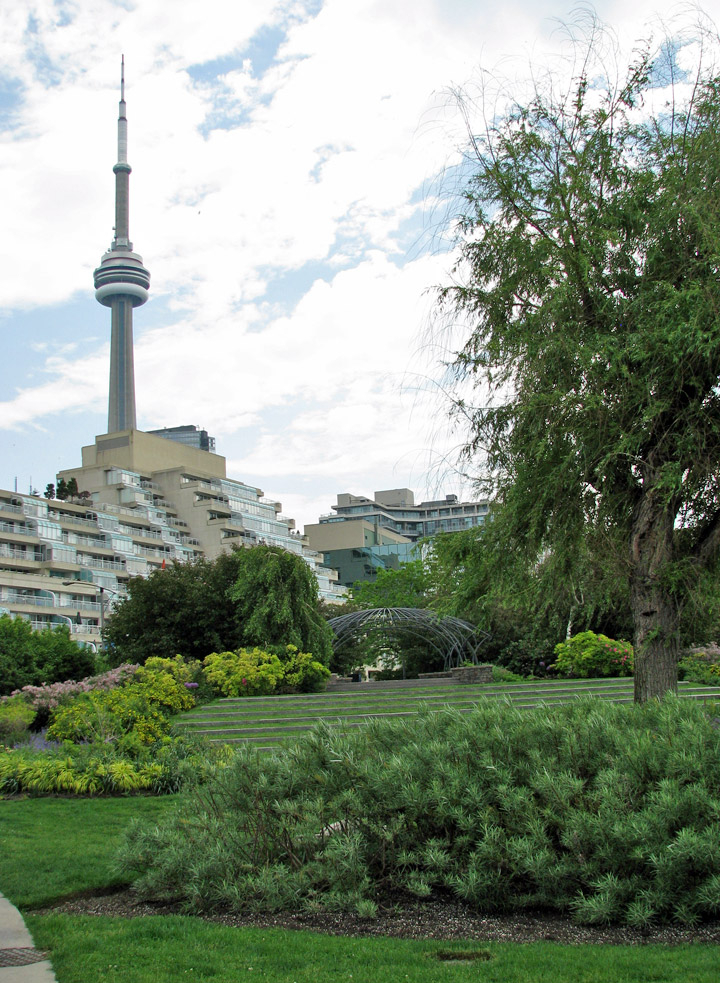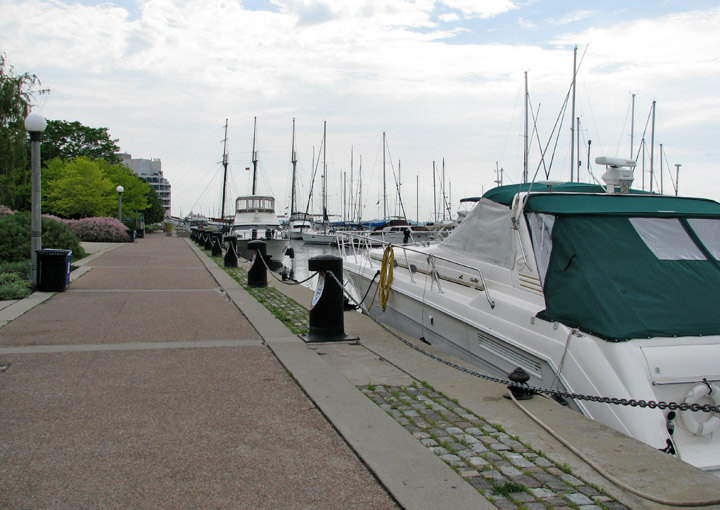 marina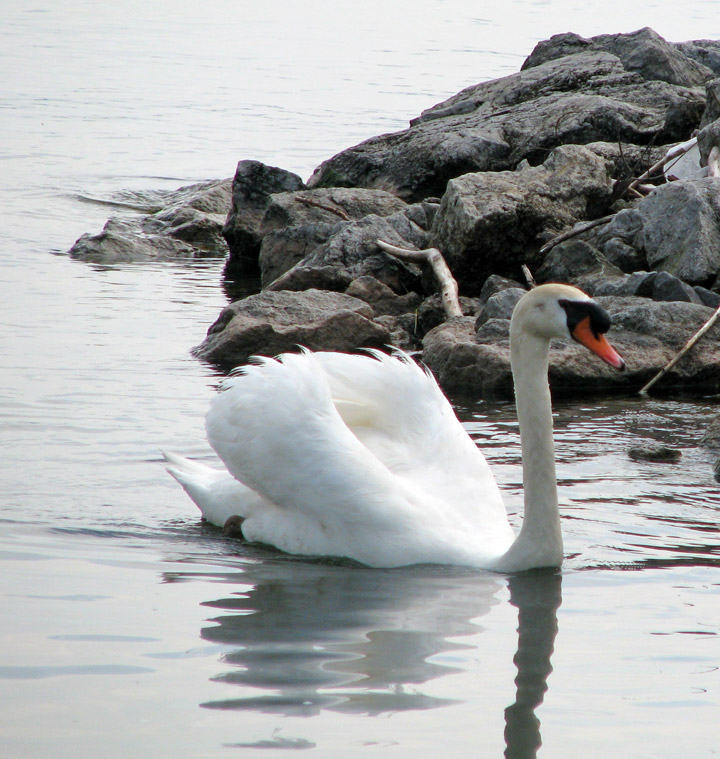 elegant swan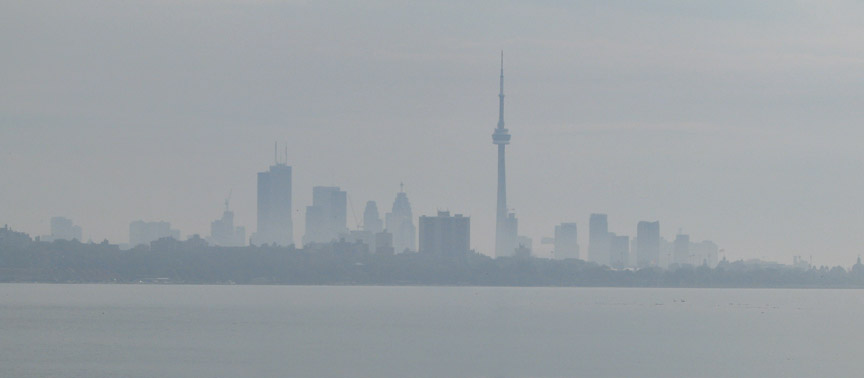 Toronto in the mist
---
Industrial Lake Coast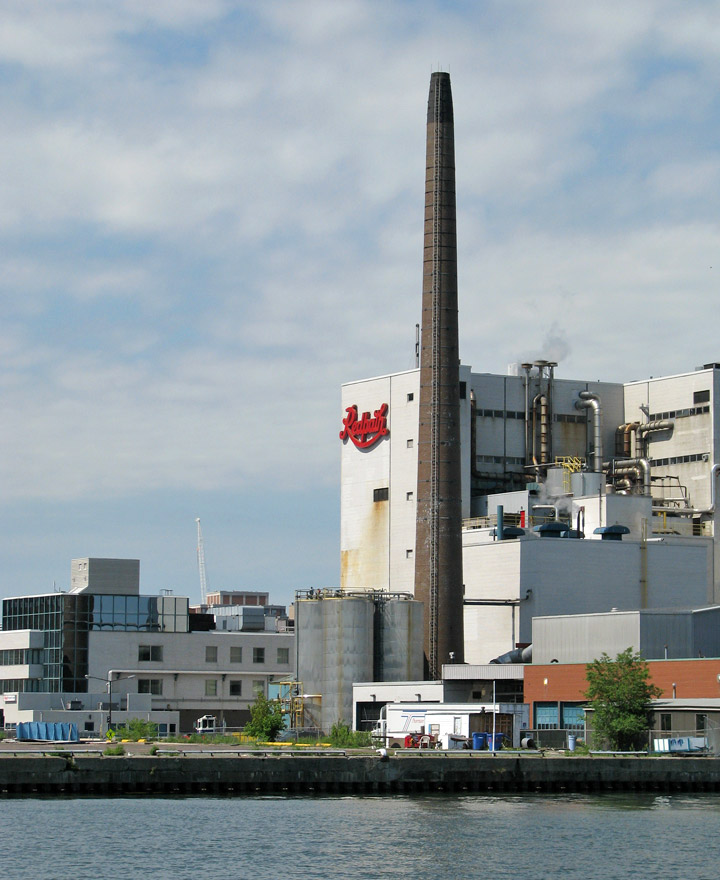 brewery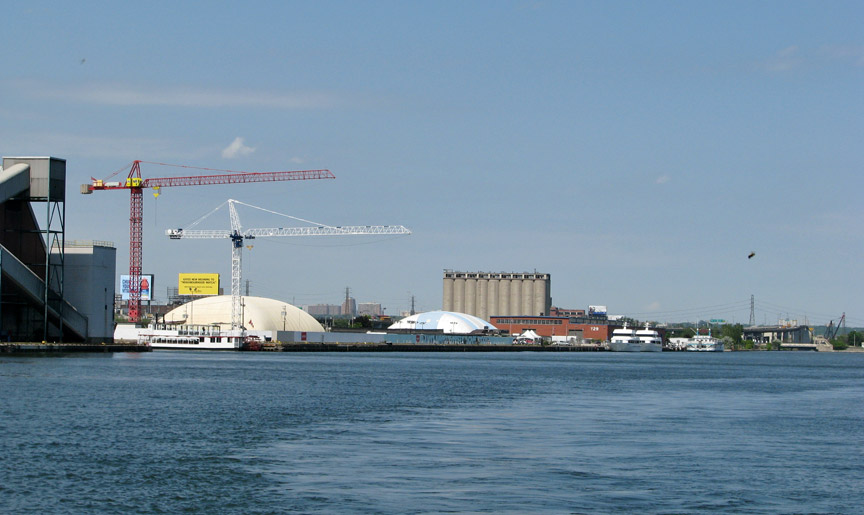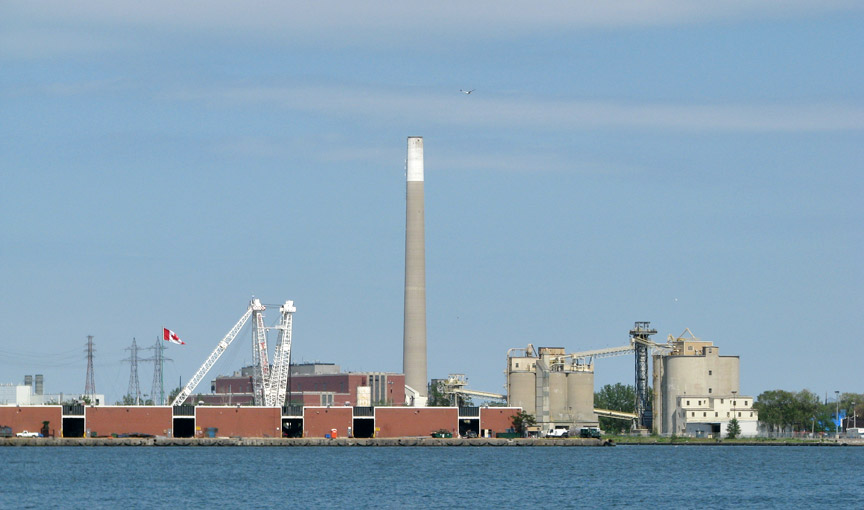 ---
---