Royal York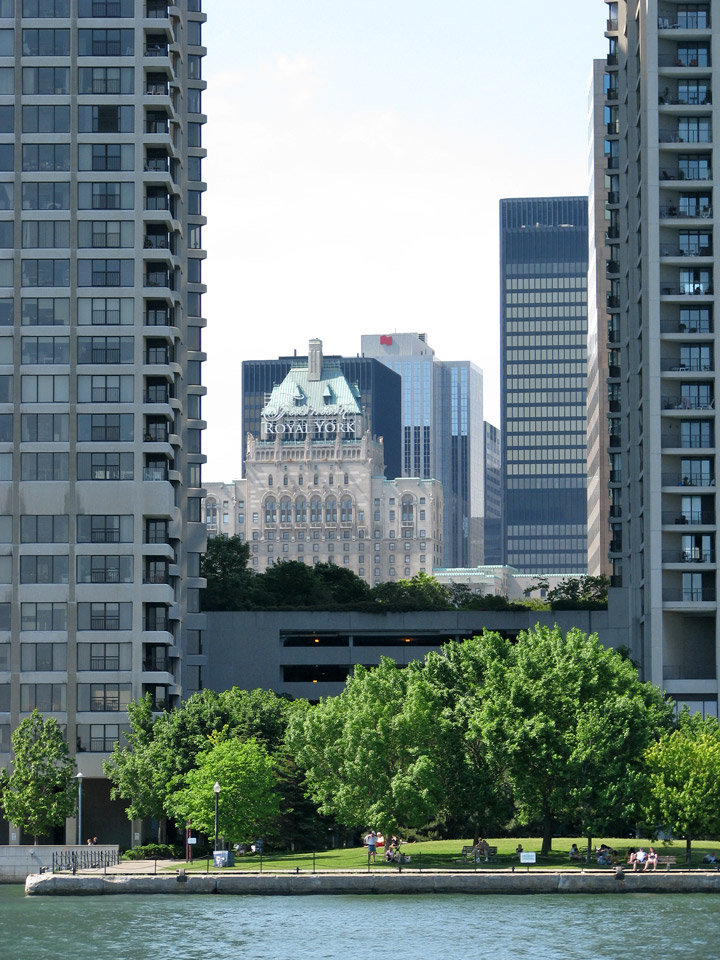 The Fairmont Royal York, formerly known as the Royal York Hotel, is a large and historic hotel in downtown Toronto, Ontario, Canada at 100 Front Street West.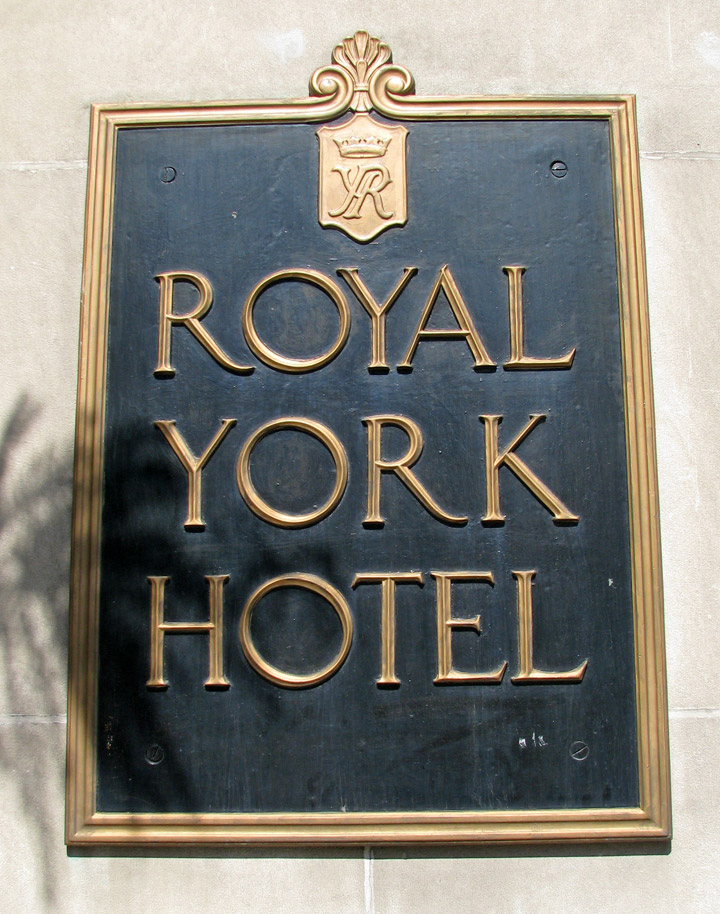 Opened on June 11, 1929, the Royal York was designed by Ross and Macdonald (with Sproatt and Rolph) and built by the Canadian Pacific Railway across the street from Union Station. With 28 floors, the Château-style building was the tallest building in Toronto at that time, and the tallest building in the British Empire until the construction of Toronto's Canadian Bank of Commerce tower on King Street one year later.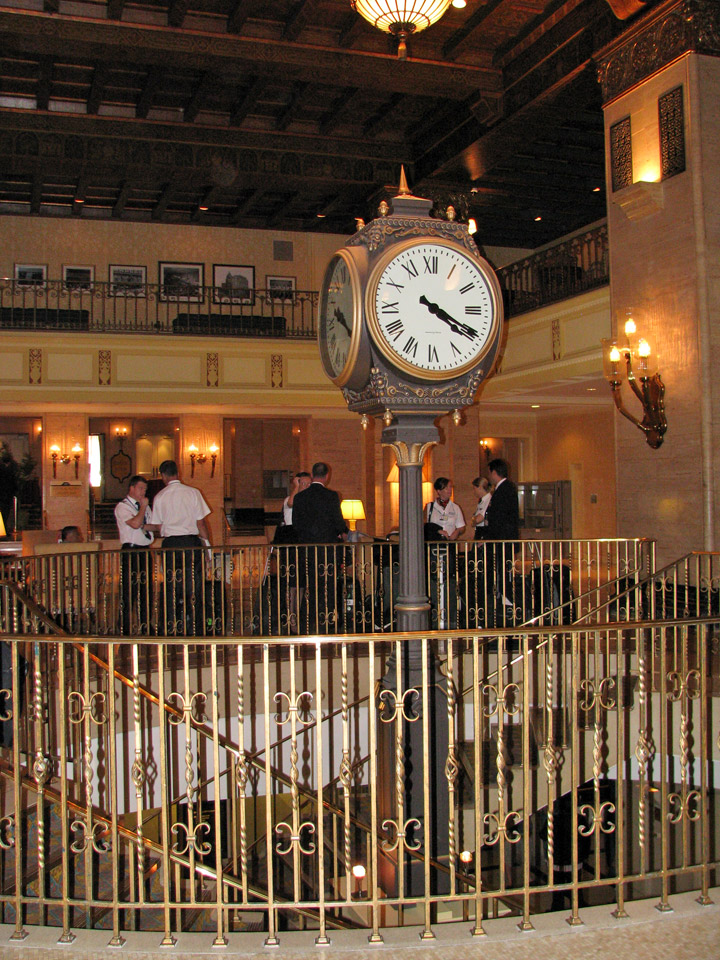 It is the third hotel to occupy the site. In 1843 the Ontario Terrace opened at this site and was renamed Sword's Hotel in 1853. The hotel was renamed again in 1860 as Revere House and finally as the Queen's Hotel in 1862. Prior to its demolition, the Queen's Hotel had been one of Toronto's most prestigious hotels. At the time of the sale of the Queen's Hotel, it was owned by Dick McGaw who had started working at the hotel as a bellhop. McGaw worked his way through several jobs at the Queen's before owning it outright, eventually selling it to the Canadian Pacific Railway, who then demolished the Queen's Hotel and built the Royal York. Thomas Dick McGaw is buried at Mt. Pleasant Cemetery with several members of his family.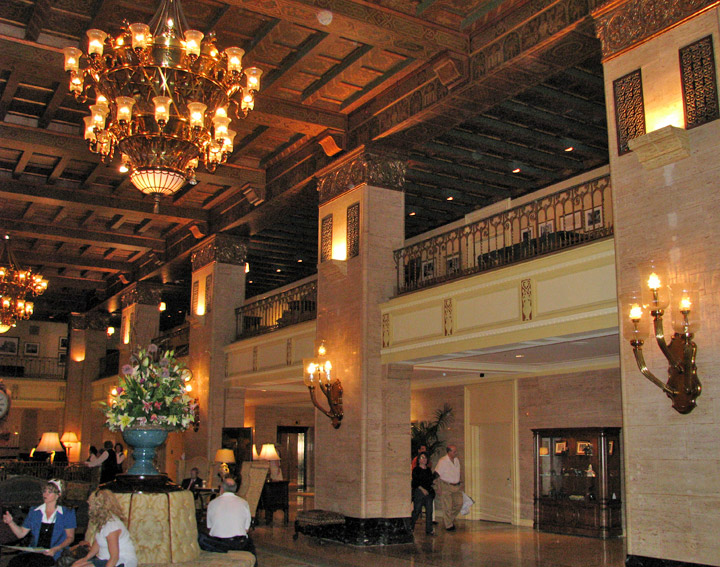 It was a state-of-the-art hotel when it was constructed, with ten elevators, a radio in each of its 1,048 rooms, and a private shower or bath in each room. Other features included a large Concert Hall fitted with an impressive Casavant Frères pipe organ. With five manuals and 107 stops, it was the largest pipe organ in Canada. The telephone switchboard was 66 feet long and required 35 operators. The hotel was enlarged in 1959 with the addition of the east wing to a total of 1,600 rooms and was the largest hotel in the Commonwealth for many years.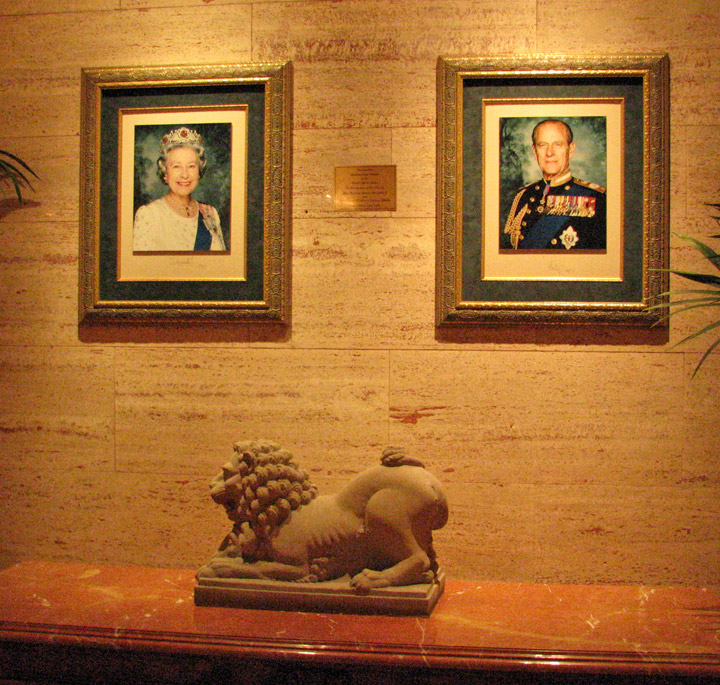 the Royals
The hotel has been the residence of choice for Queen Elizabeth II and other members of the Royal Family when in Toronto. The Queen usually has an entire floor reserved for her and her party, occupying the Royal Suite herself.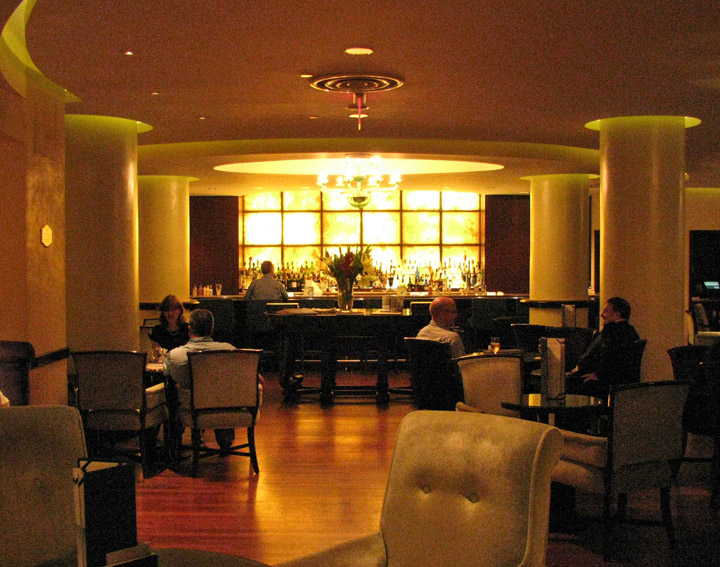 the Bar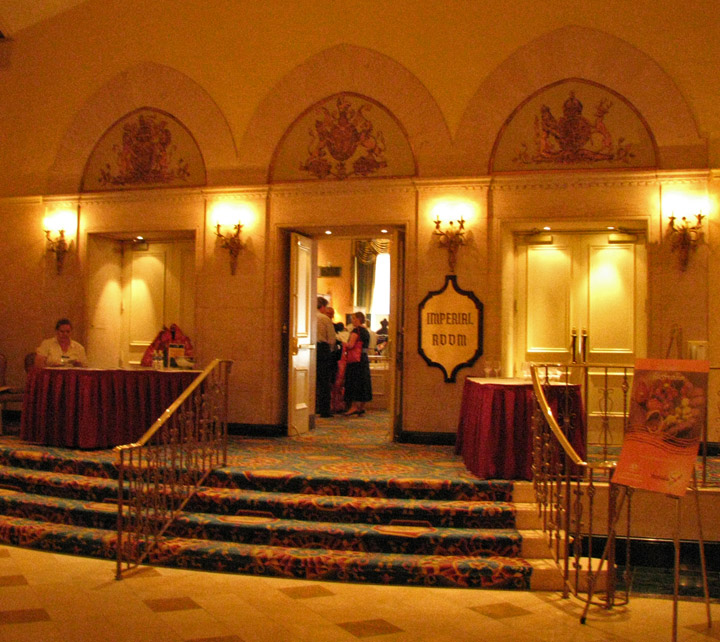 the Ball Room
After Canadian Pacific Hotels acquired Fairmont Hotels and Resorts and chose to use the Fairmont name on all its hotels, there was a public outcry when it was announced that the chain planned to take down the historic "Royal York" sign and replace it with a new "Fairmont" sign. As a result of the protest, a new sign with both names "Fairmont Royal York" was erected.
Text from Wikipedia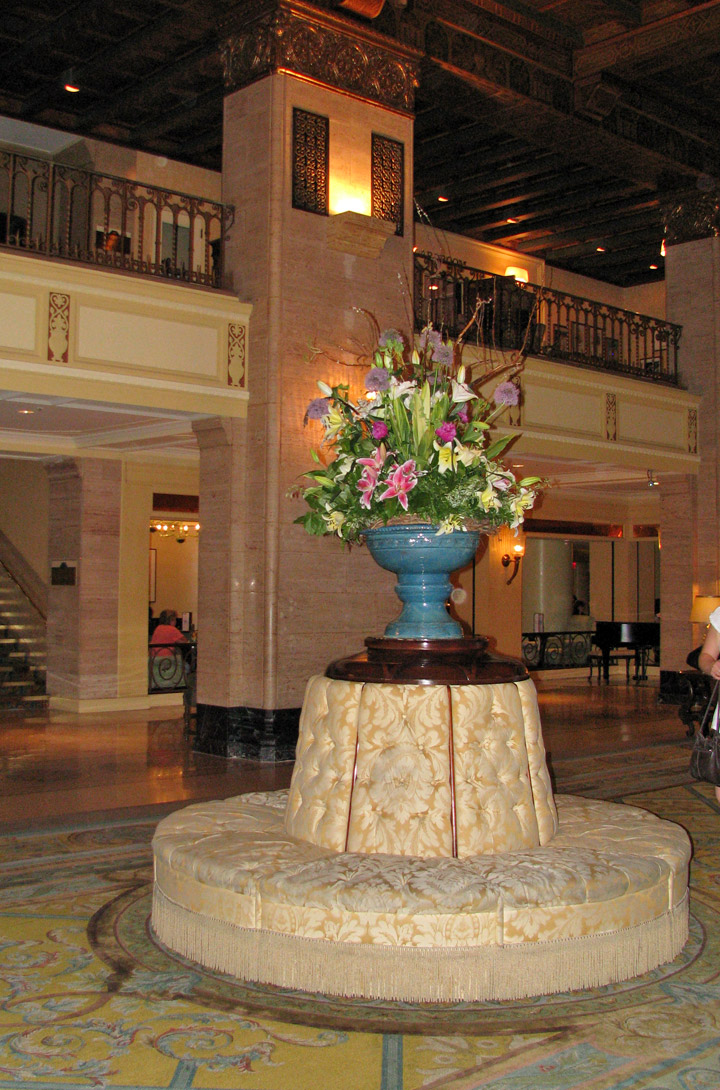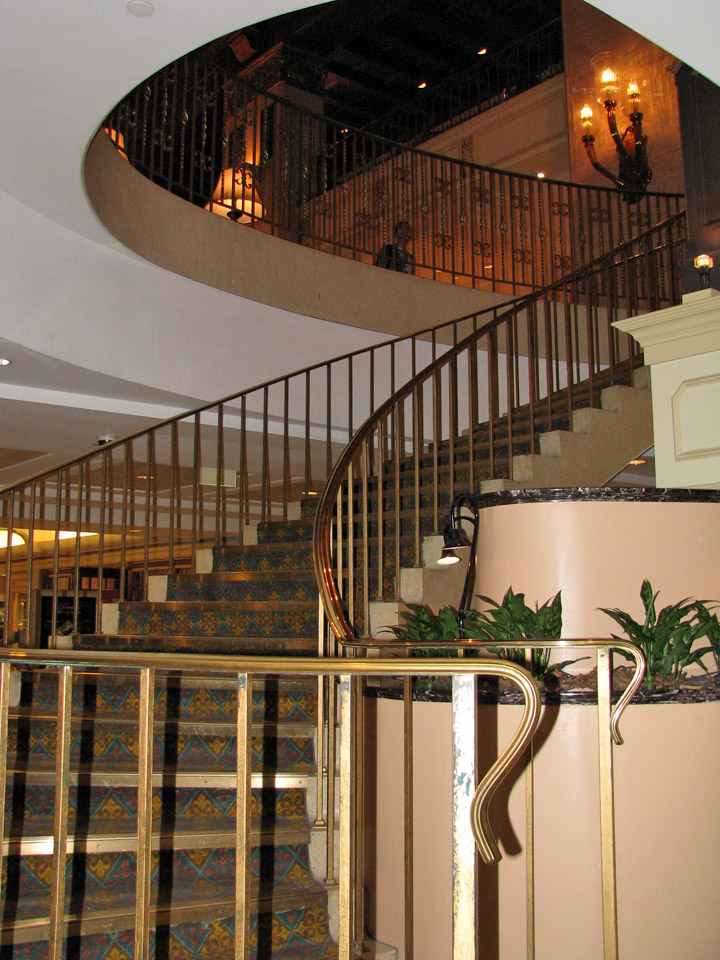 stairway to the Lobby level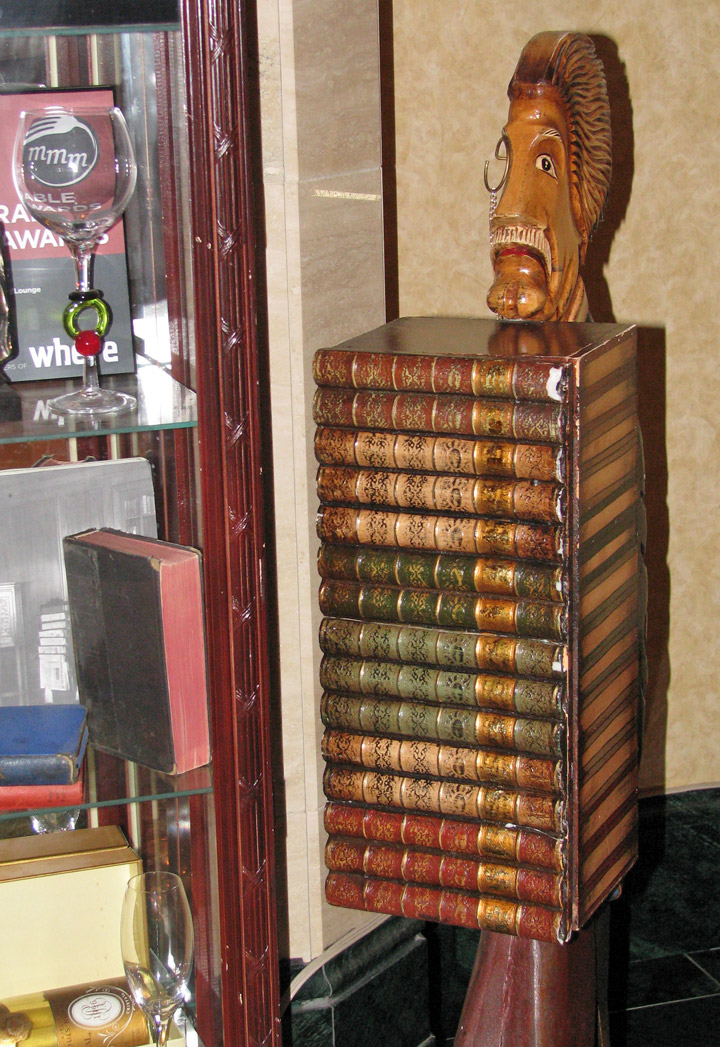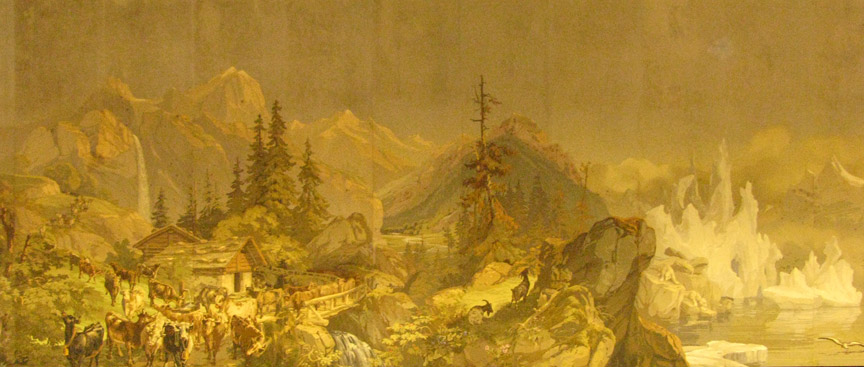 entrance mural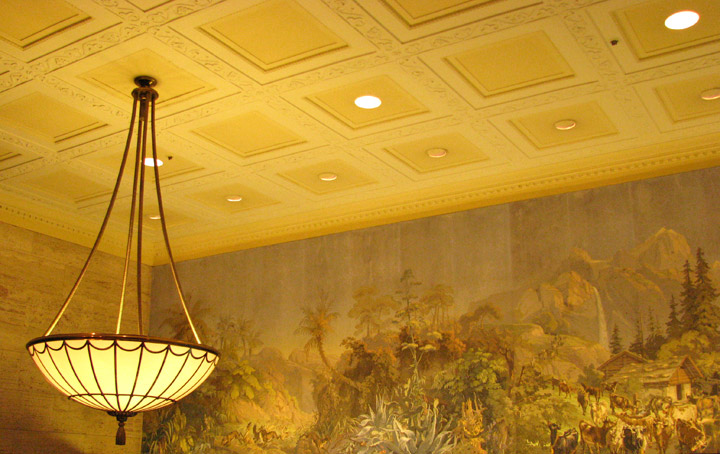 ---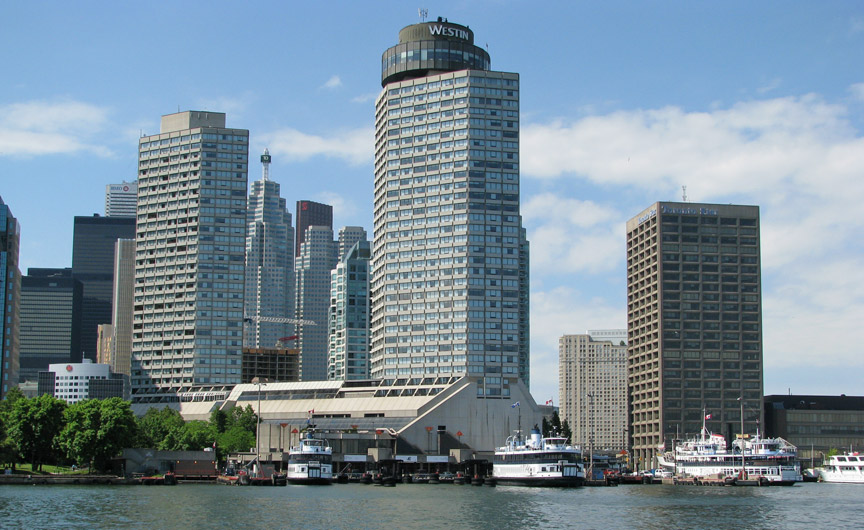 the current Hotel scene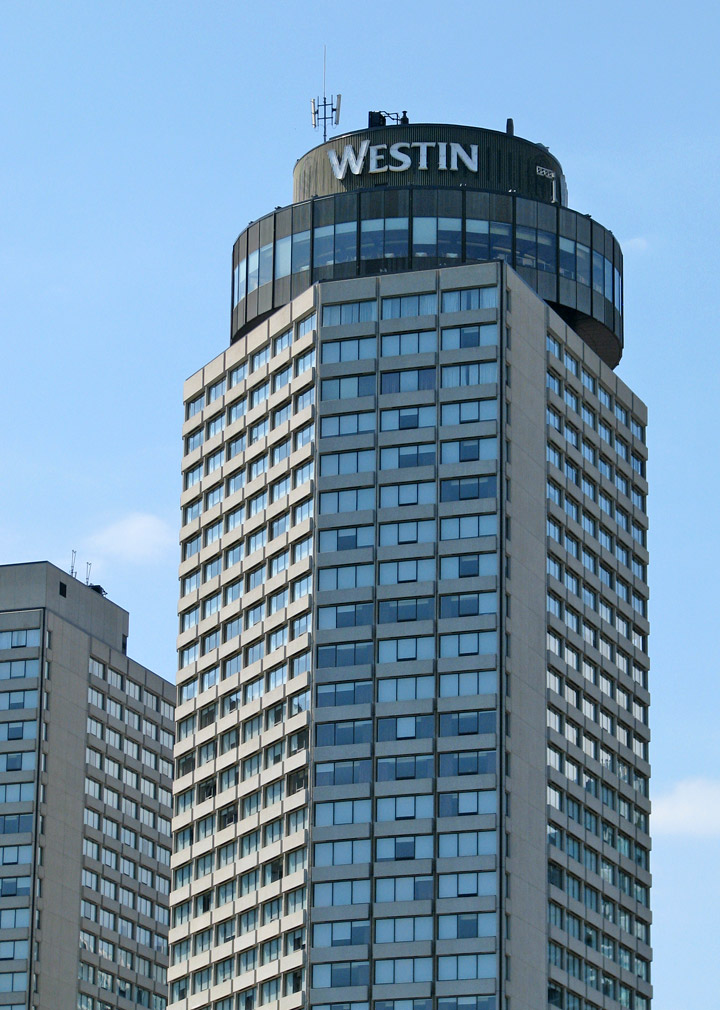 Westin Hotel
formerly had a revolving restaurant on top floor
such as exists in the CN Tower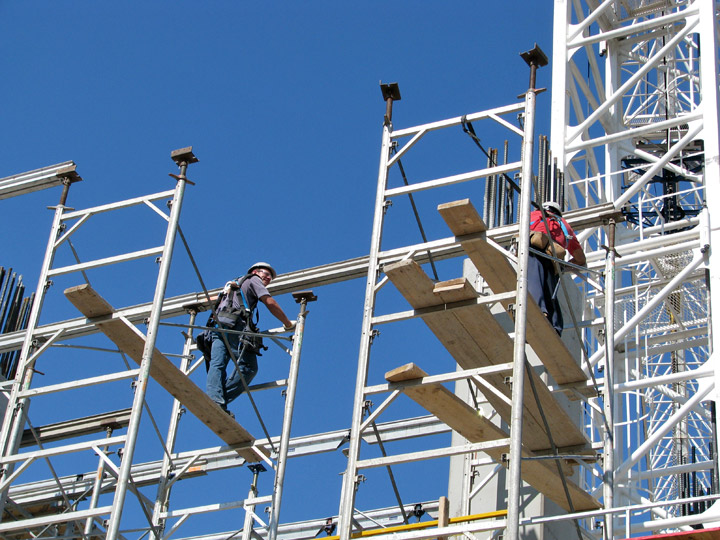 construction near the Royal York Hotel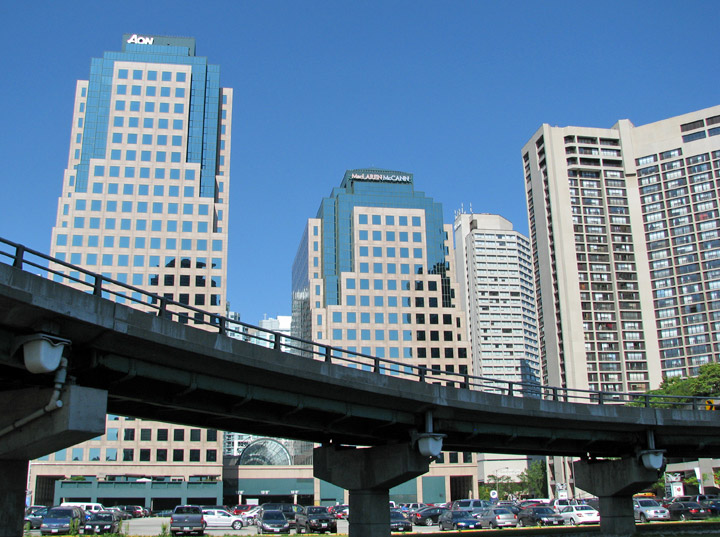 scene near the Harbourfront
More Photos of the Harbourfront
---
---