St. Michael's Cathedral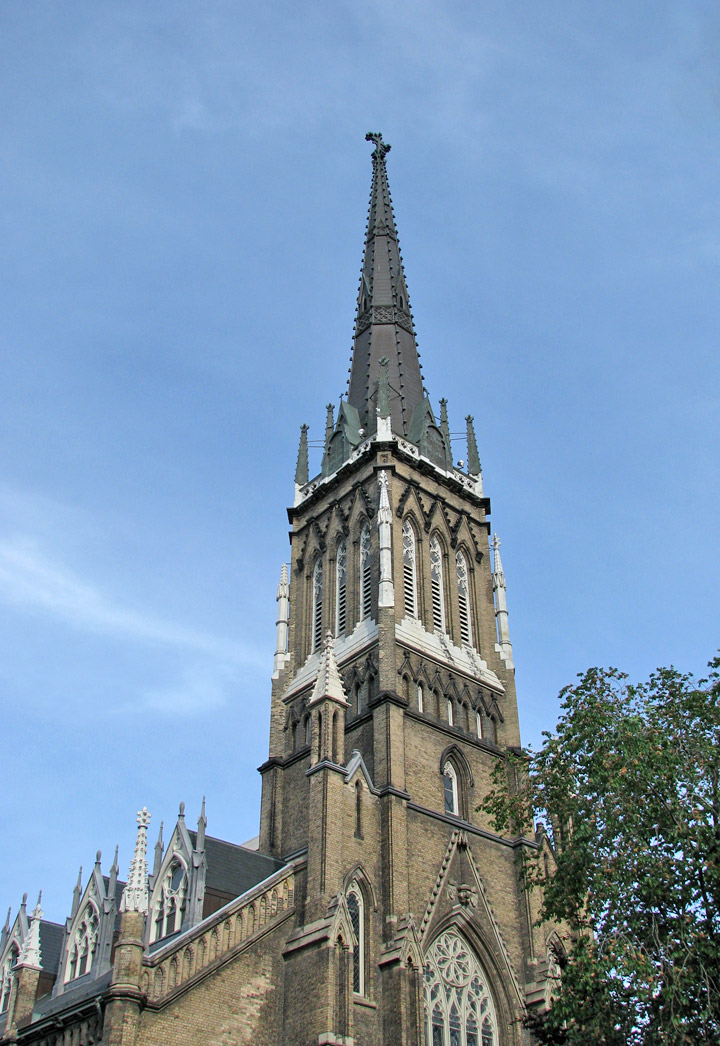 St. Michael's Cathedral
St. Michael's Cathedral is the Roman Catholic cathedral of Toronto, Ontario, Canada, one of the oldest churches in the city. Located on Church Street, St. Michael's was built by William Thomas from 1845-1848 and at the time was primarily financed by Irish immigrants.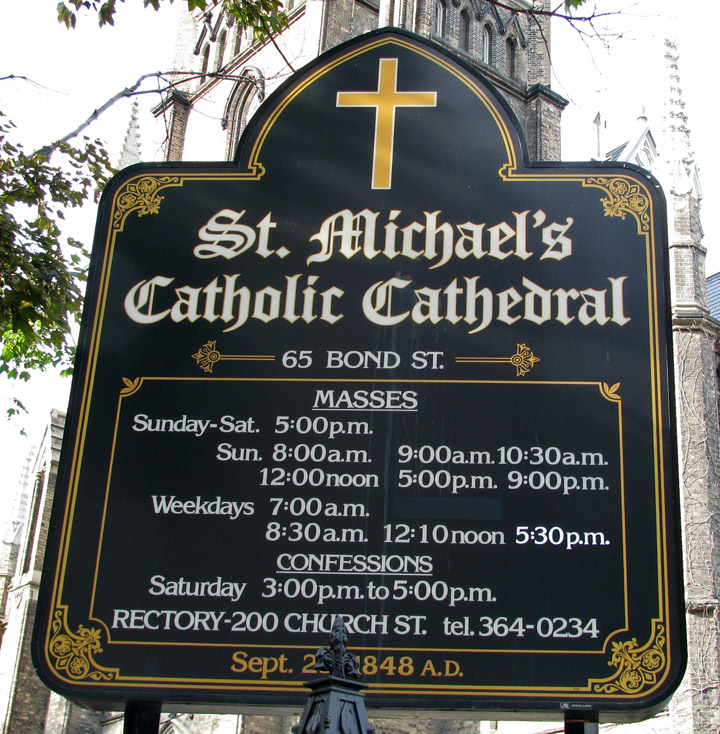 On May 8, 1845, Bishop Power laid the cathedral's cornerstone, and dedicated his cathedral and city to St. Michael. In the cornerstone, some fragments of a stone pillar of the old Norman York Minster Cathedral in England and some small pieces of the oak roof of that same cathedral were sealed. St. Michael's is a 19th century interpretation of the Minster's 14th century English Gothic style. The connection with York Minster is appropriate, since Toronto's English name had been York.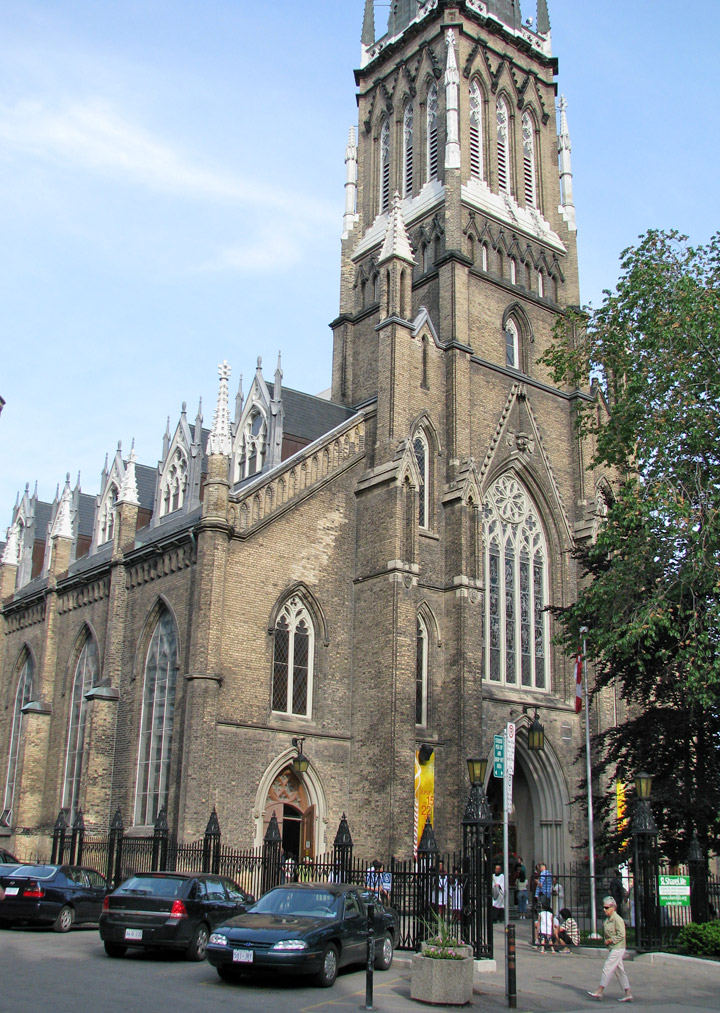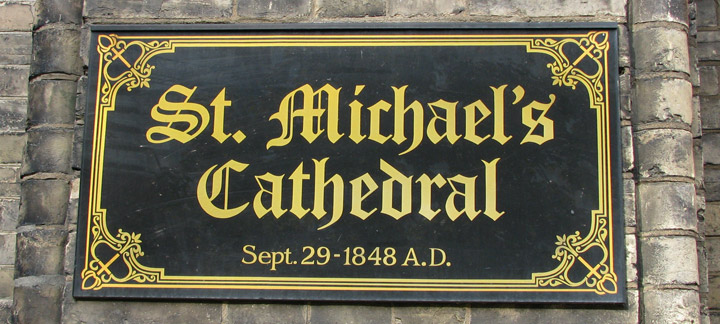 National Catholic Broadcasting's Daily Mass at 5:30 PM is recorded at St. Michael's and broadcast across Canada the following day. The Mass celebrated is the next day's mass.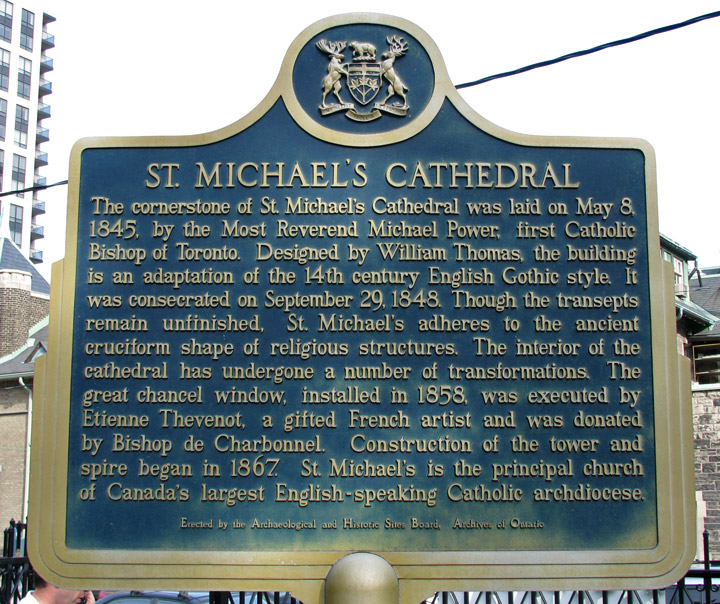 The cathedral is home to Canada's largest English Catholic diocese. The current archbishop is Thomas Christopher Collins, appointed by Pope Benedict XVI on 16 December 2006, replacing Aloysius Matthew Cardinal Ambrozic. Cardinal Ambrozic retired after 16 years as Archbishop of Toronto.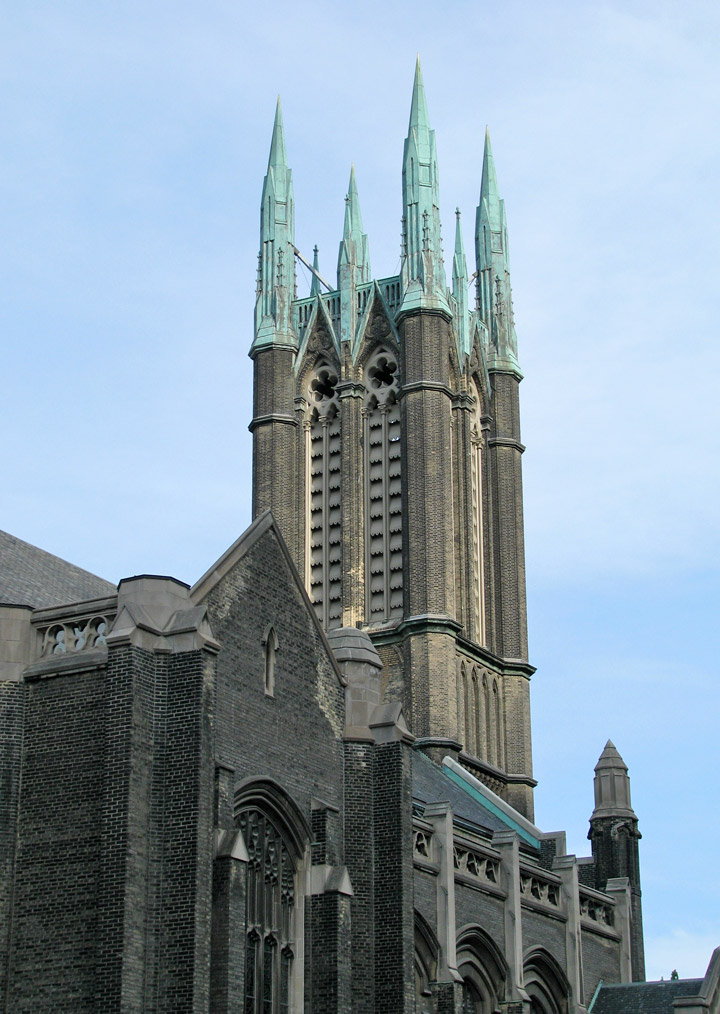 The cathedral is served by the world-famous St. Michael's Choir School, located next-door. Choirs from the school sing every Saturday and Sunday during the school year.
Text from Wikipedia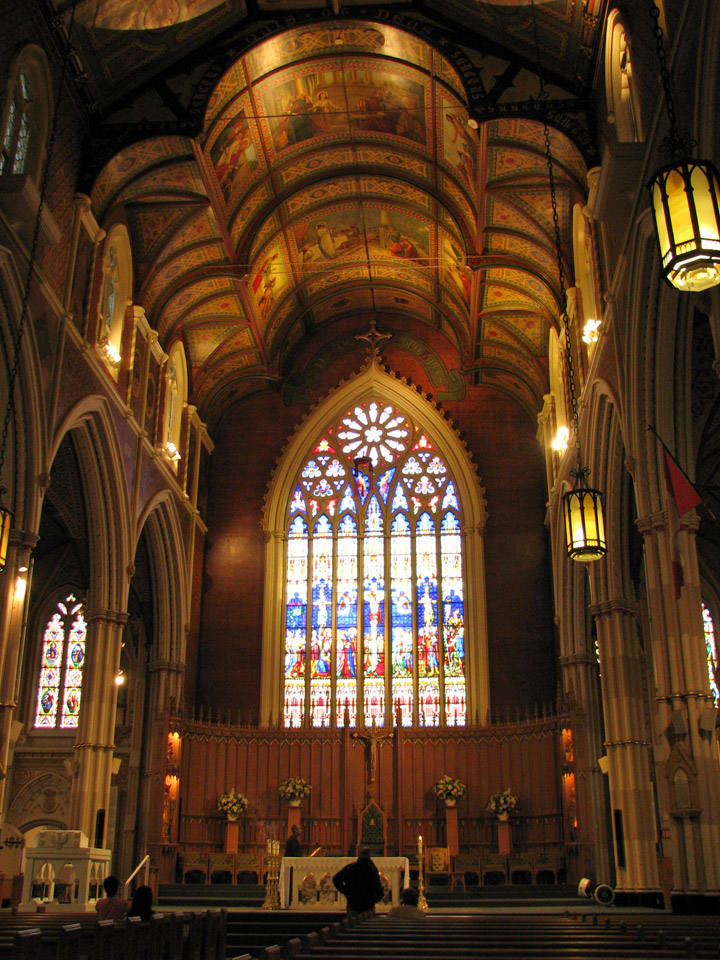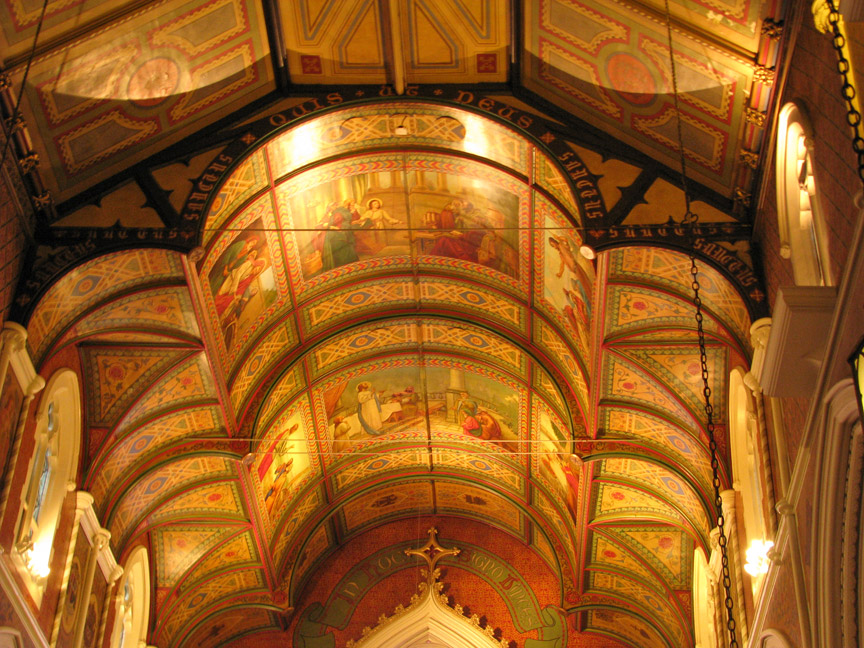 ceiling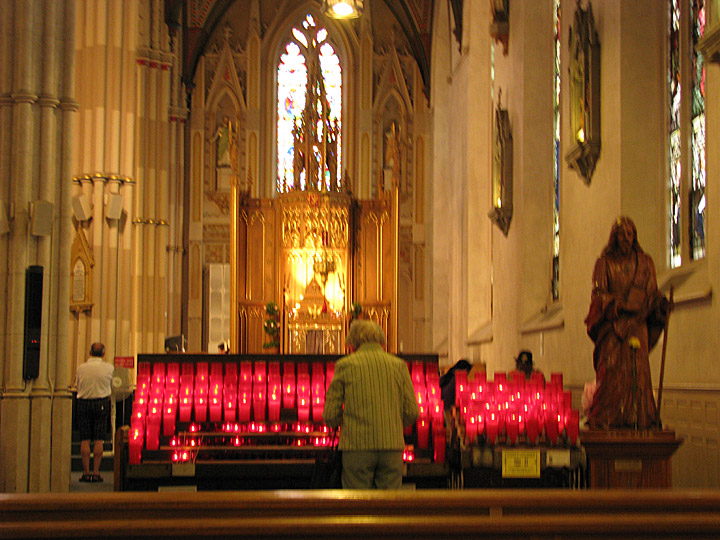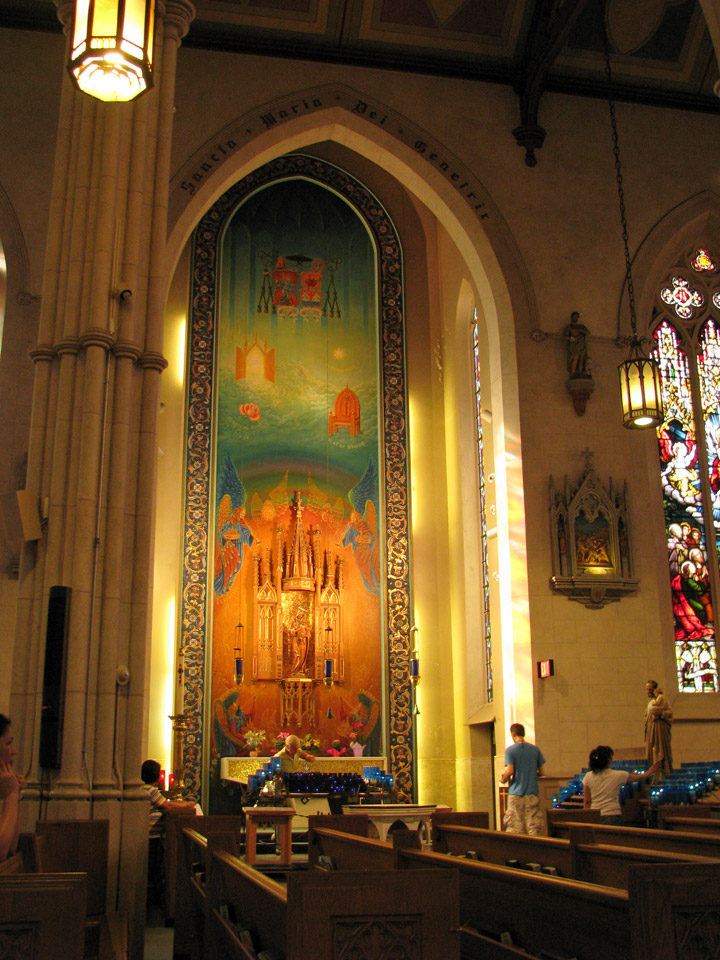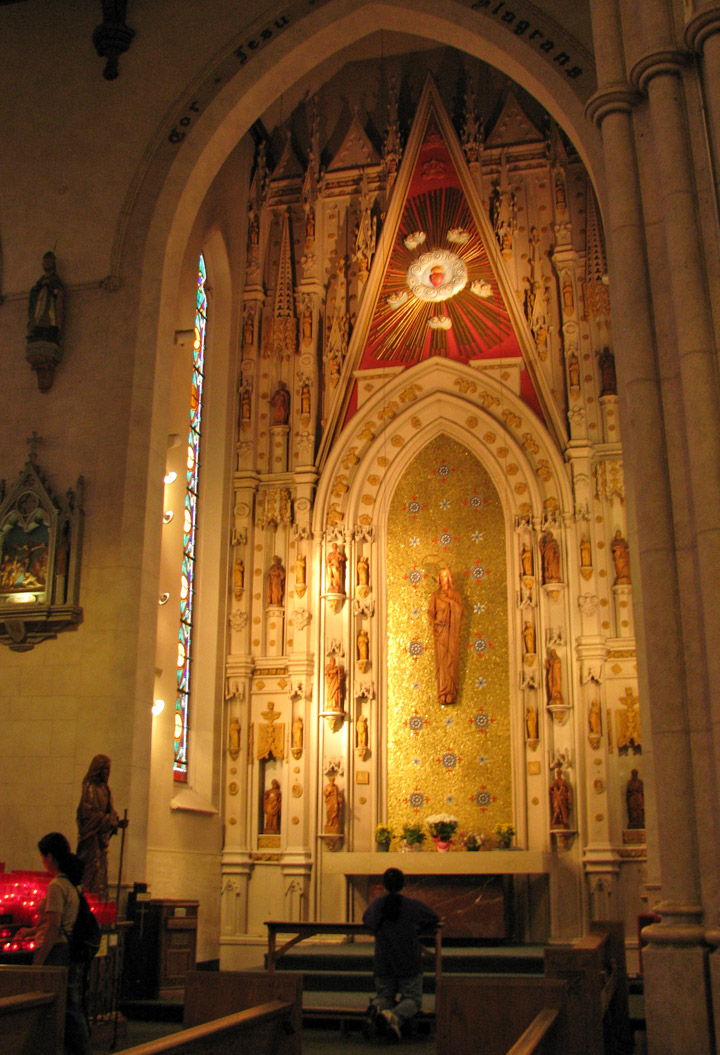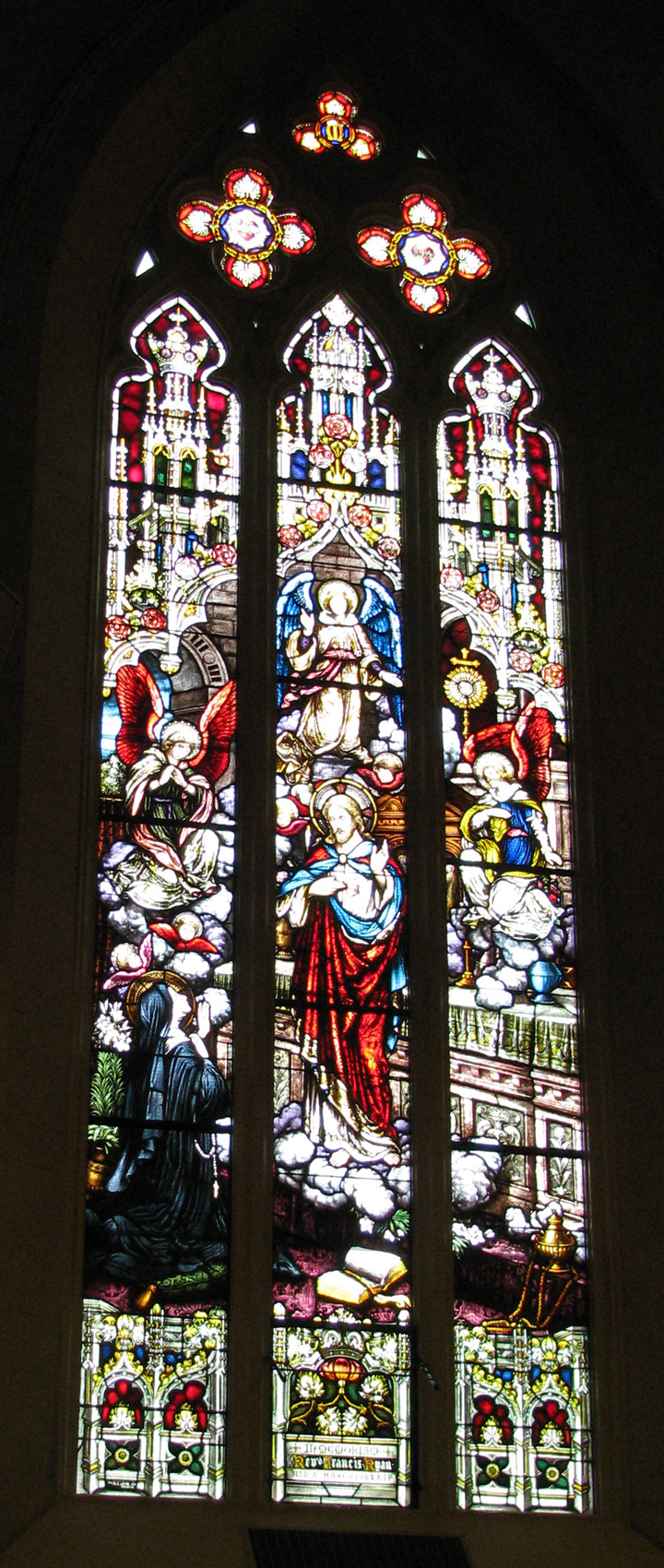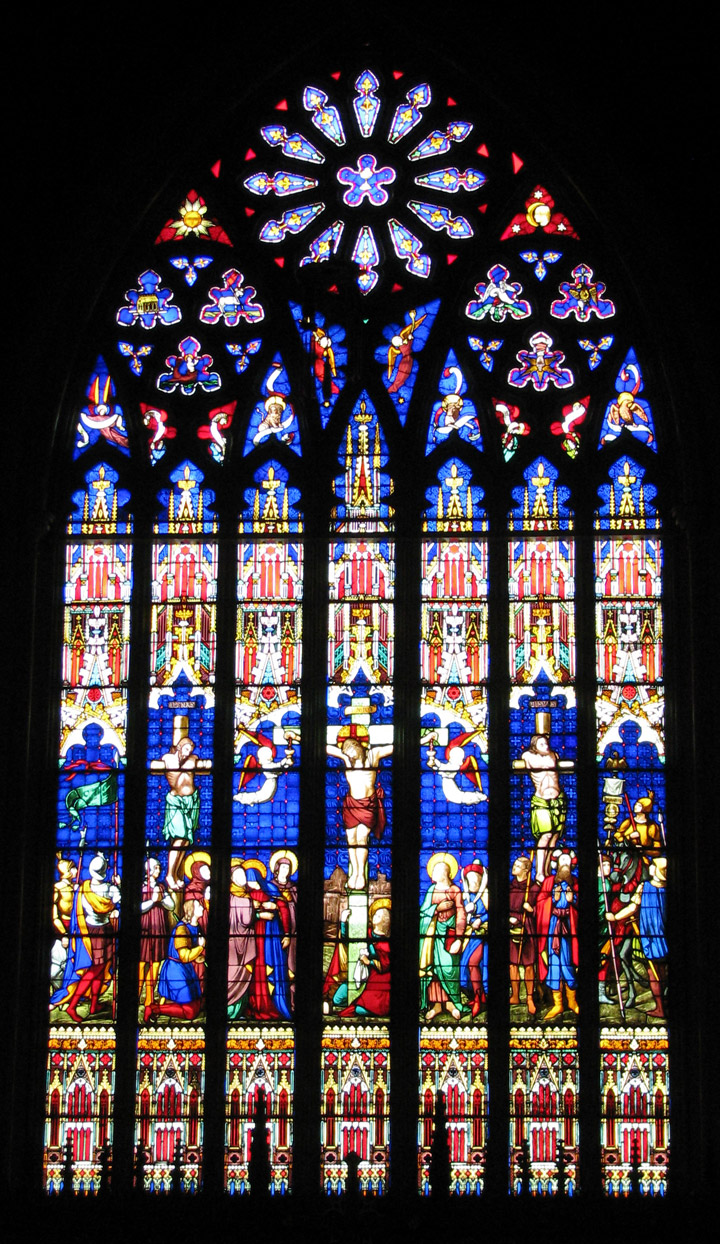 organ pipes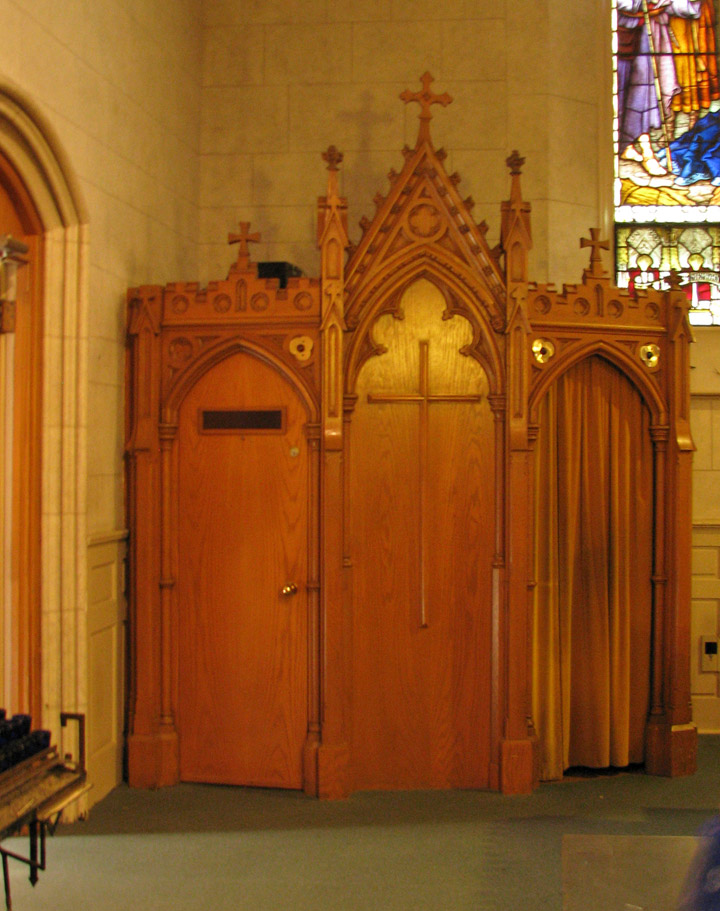 confessional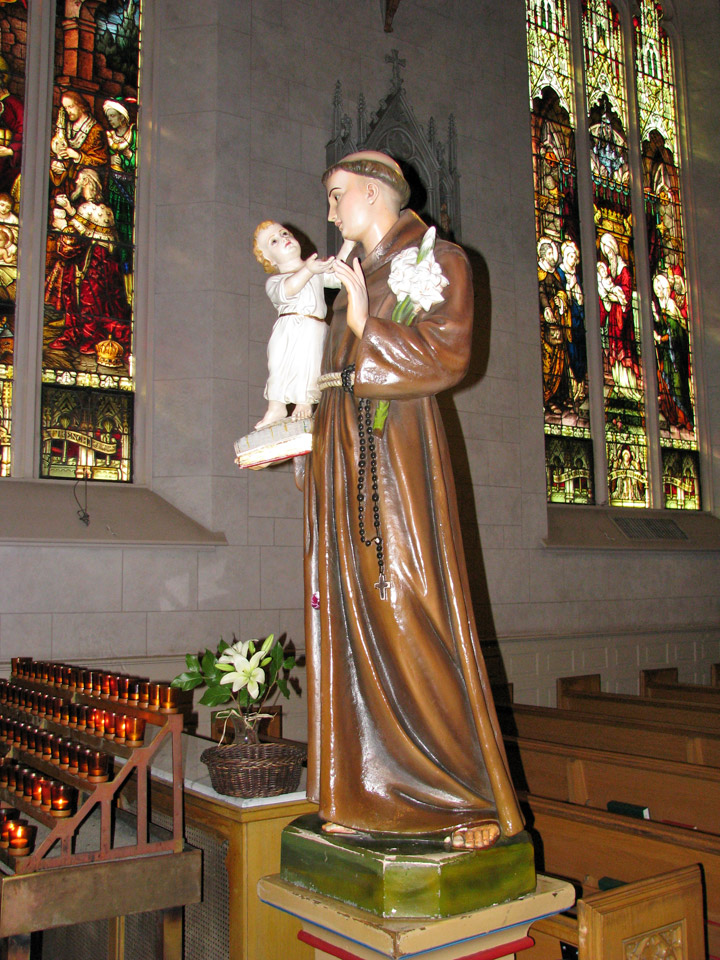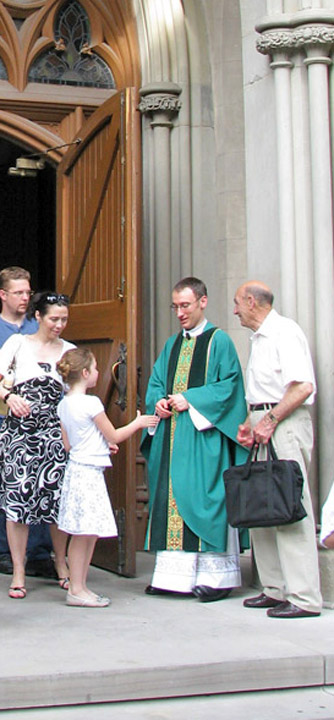 after the mass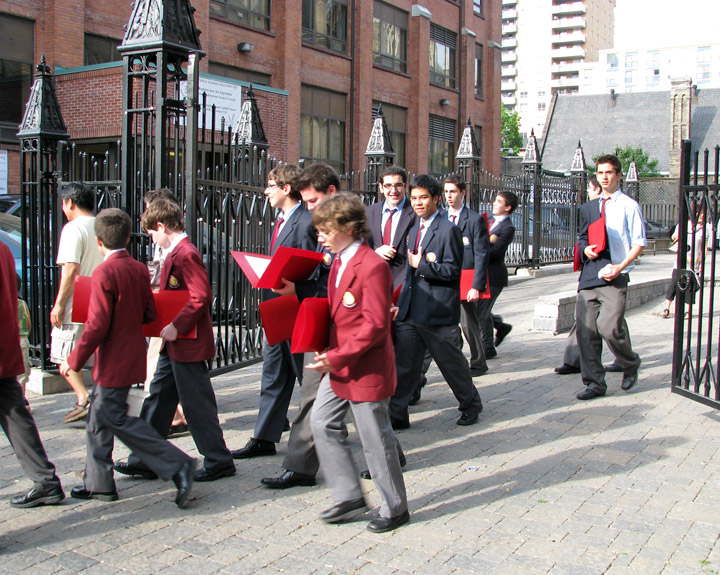 choir boys returning
the Choir School
---
---