State Capitol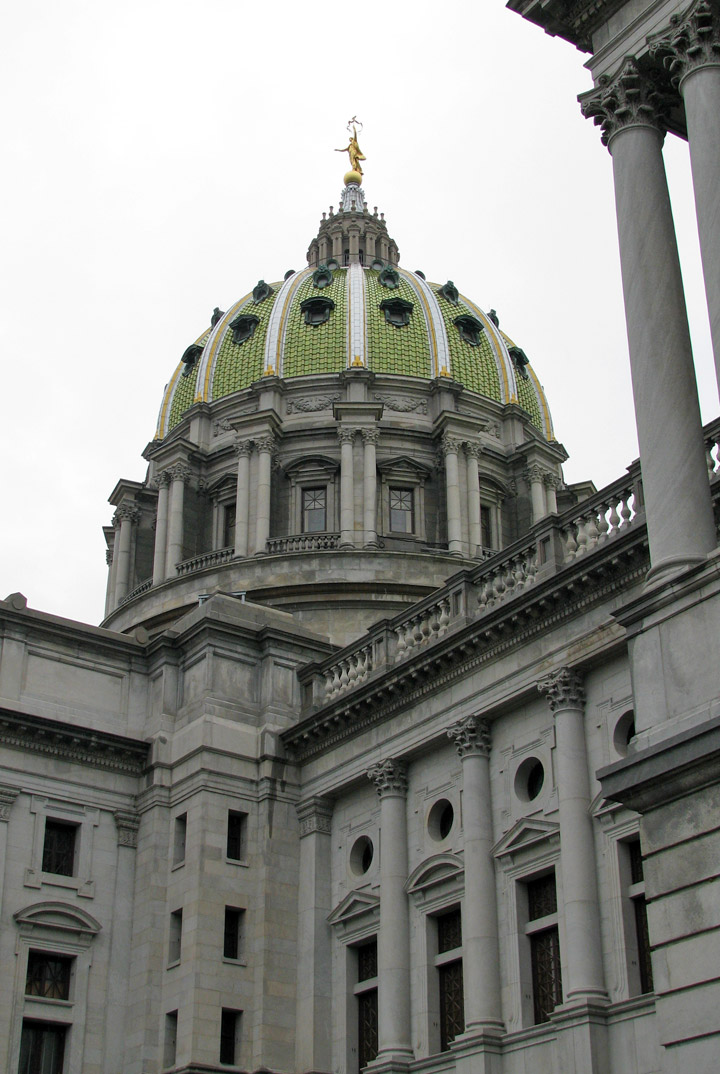 Pennsylvania State Capitol
The State Capitol of Pennsylvania, located in downtown Harrisburg, Pennsylvania, is the seat of government of the Commonwealth of Pennsylvania. It was designed in the Beaux-Arts style, with strong Italian Renaissance overtones, by architect Joseph M. Huston, whose design won over five other entries in a well-publicized architectural competition. The Capitol houses the Pennsylvania General Assembly and chambers for the Supreme Court of Pennsylvania (which also has chambers in Pittsburgh and Philadelphia), as well as the offices of the Governor, Lieutenant Governor and other state officials.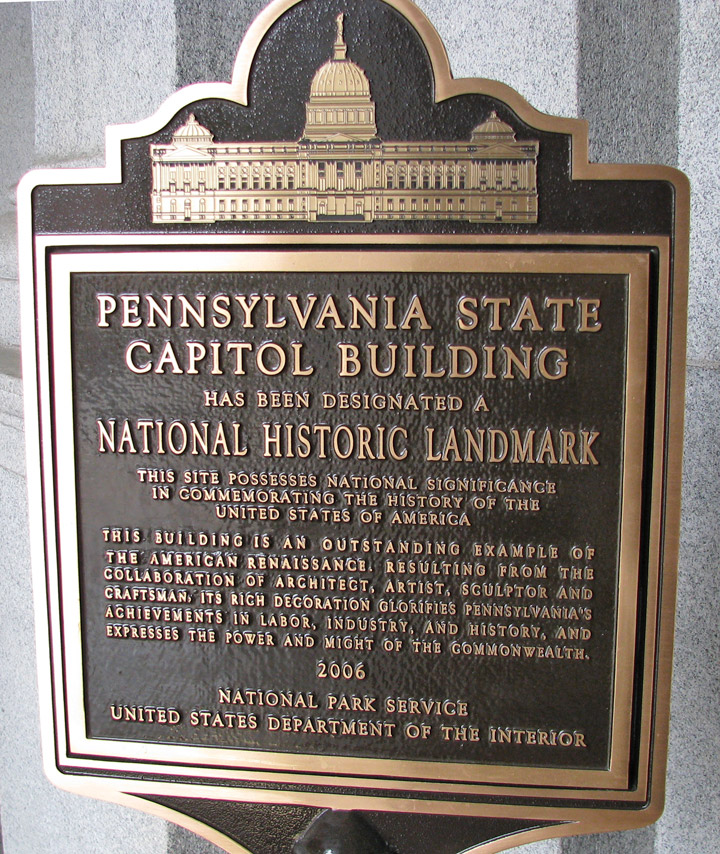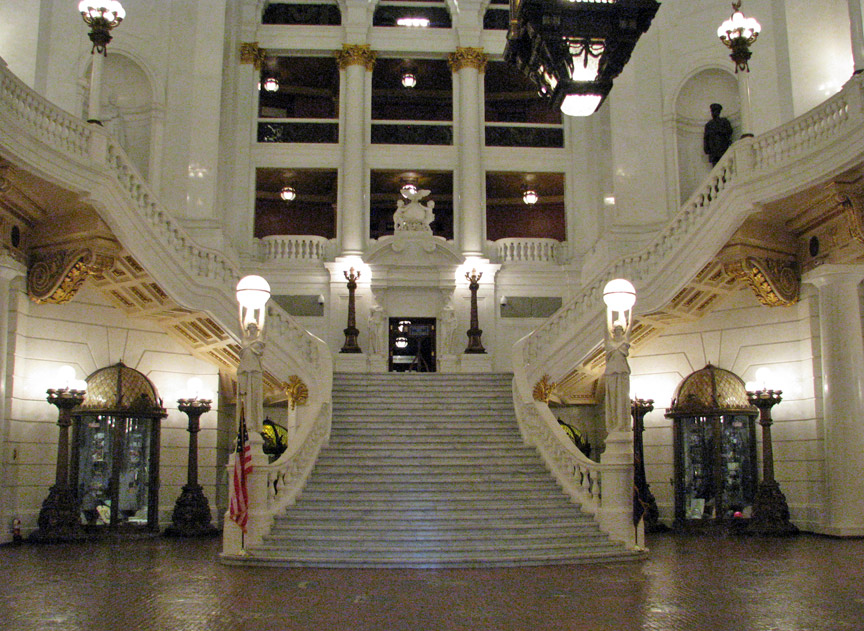 Rotunda
The seat of government of Pennsylvania was moved from Philadelphia to Harrisburg in 1812. Construction began on the first capitol 1816 and was finished in 1822. It was designed by Stephen Hills. The first capitol burned to the ground on February 2, 1897.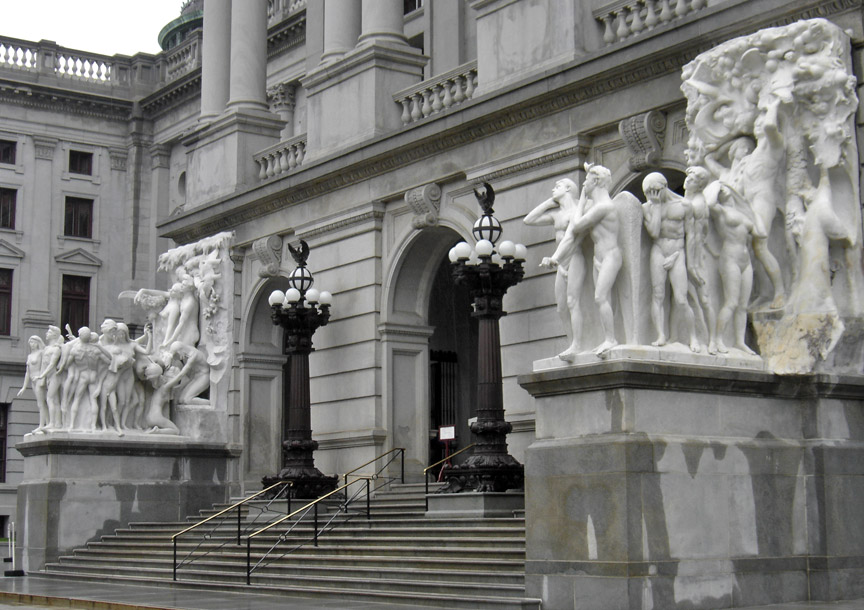 Barnard Statues
More Photos of the Capitol Statues
On October 4, 1906 Governor Samuel W. Pennypacker dedicated the new State Capitol Building and President Theodore Roosevelt was the orator of the day. Following a tour of the new building, Roosevelt complimented the governor on this monumental project. A crowd of more than 50,000 people came on special Pennsylvania Railroad excursion trains to Harrisburg to hear President Roosevelt dedicate the building. His actual words differ according to different newspaper accounts: The Harrisburg Star Independent (October 5, 1906) claimed Roosevelt declared it to be the "most handsome state Capitol I have ever seen and I don't believe that there is a finer on earth," while the Harrisburg Patriot News (same date) reported that he simply claimed it to be "the handsomest building I ever saw." The Capitol was built and furnished at a cost of $13 million.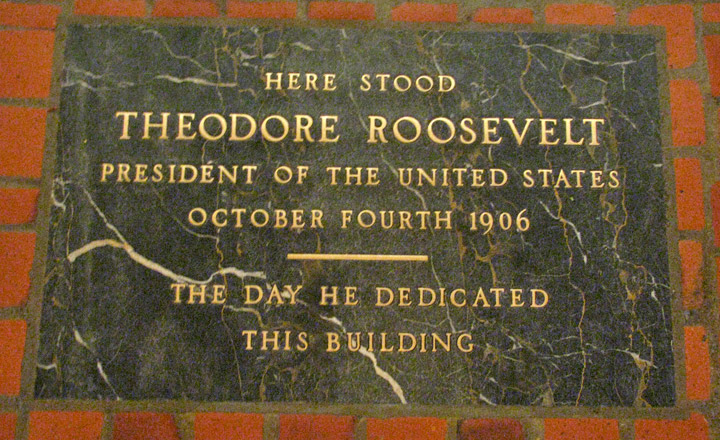 Dedicated by Theodore Roosevelt
The building was listed on the National Register of Historic Places in 1977 and was declared a National Historic Landmark on September 20, 2006.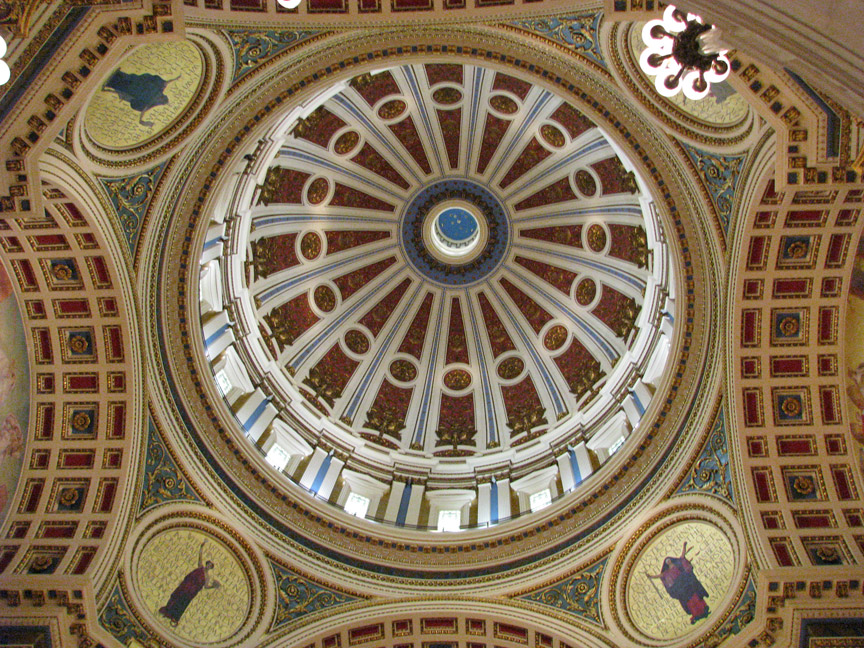 Main Dome of State Capitol
The state Capitol was architecturally inspired by St. Peter's Basilica in Rome, and many consider it the pinnacle of the Commonwealth as the finest state capitol building in the United States. The brilliantly restored rotunda and Senate and House of Representatives Chambers are particularly exquisite spaces adorned with marble, murals, gold leaf and stained glass.
Senate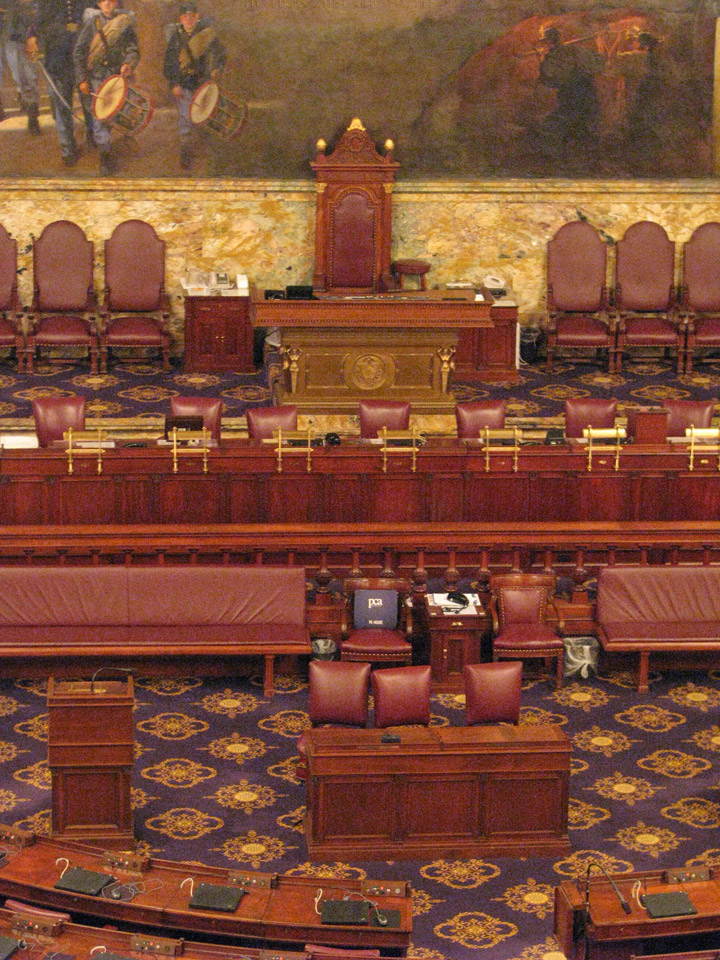 House of Representatives
More Photos of the House of Representatives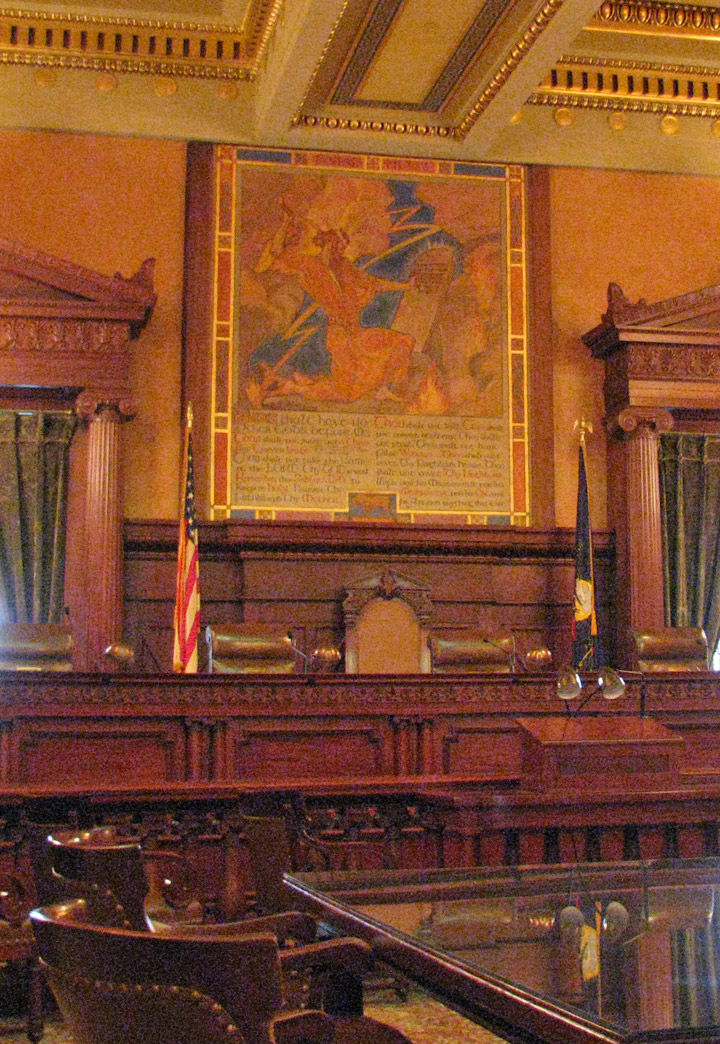 Supreme Court
More Photos of the Supreme Court
In Huston's original concept of the Capitol, he strove to unite architecture, sculpture and painting into an interpretation of Pennsylvania's rich southeast. Artists with work in or on the building include sculptors George Grey Barnard and Roland Hinton Perry, and muralists Violet Oakley and Edwin Austin Abbey.
Text from Wikipedia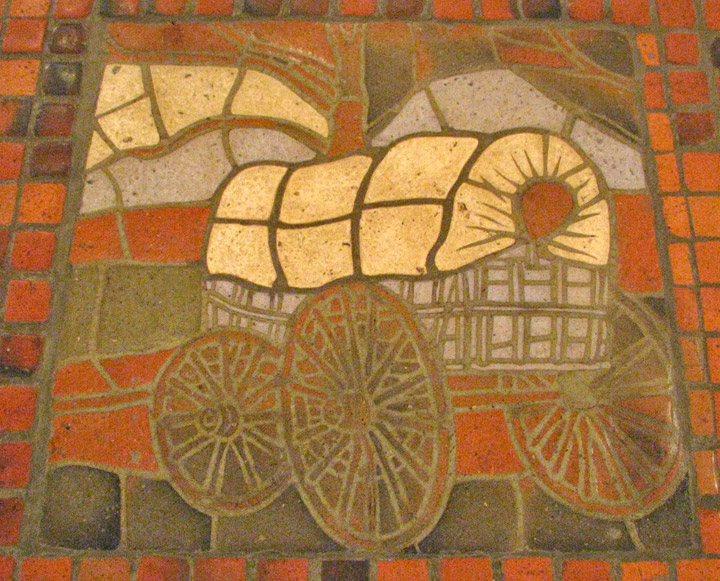 Conestoga Wagon
Mercer's tile used in the rotunda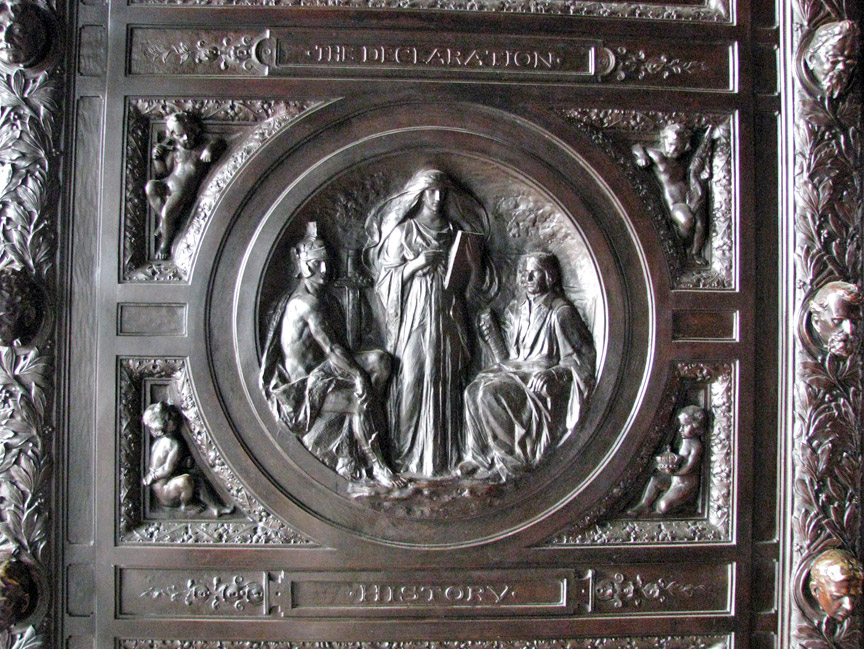 Capital door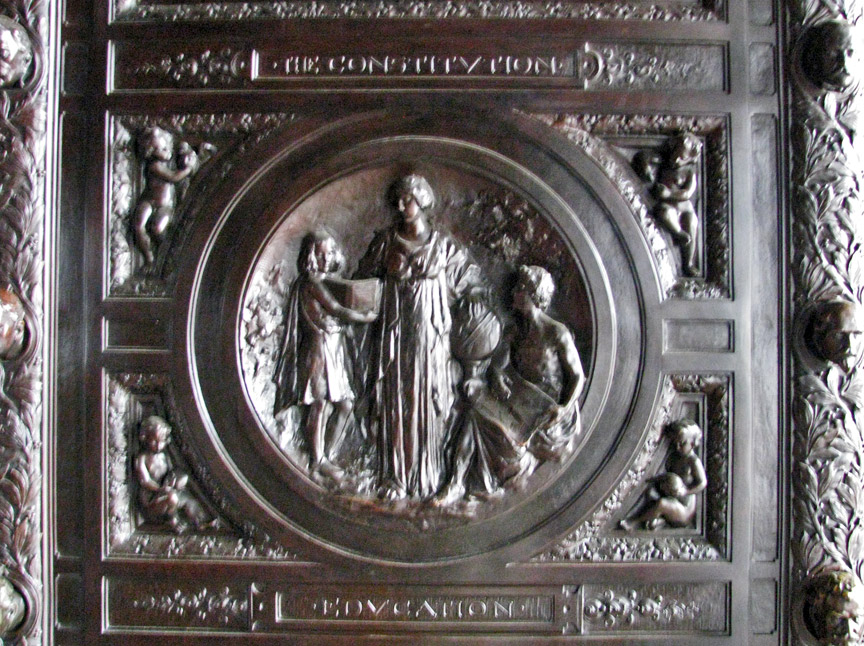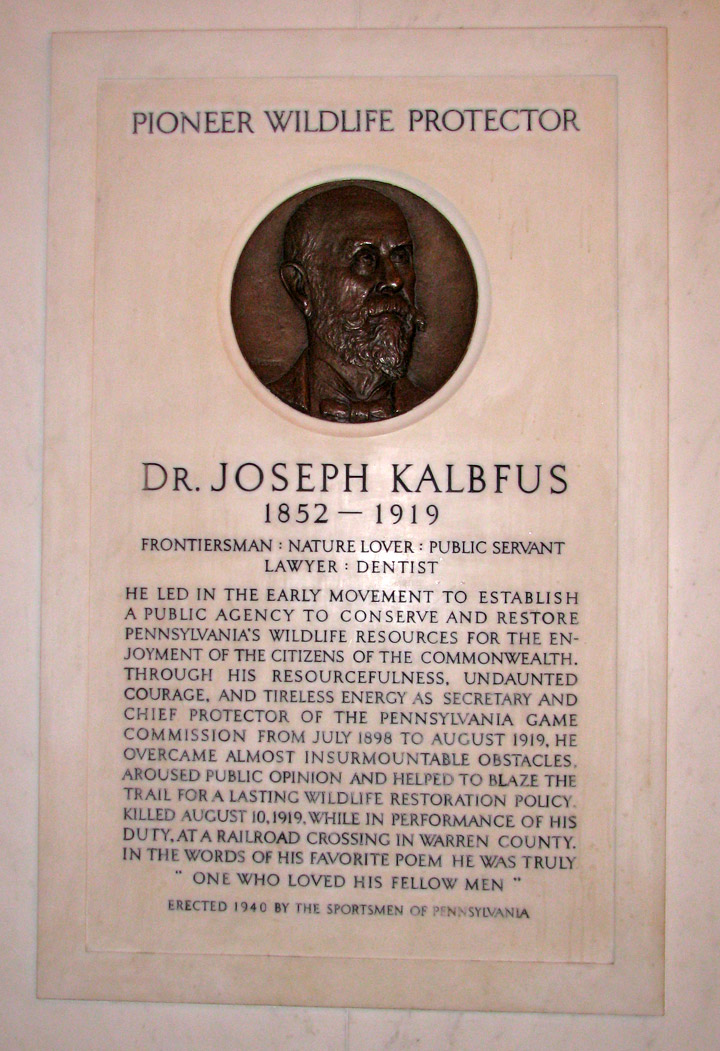 Pioneer Wildlife Protector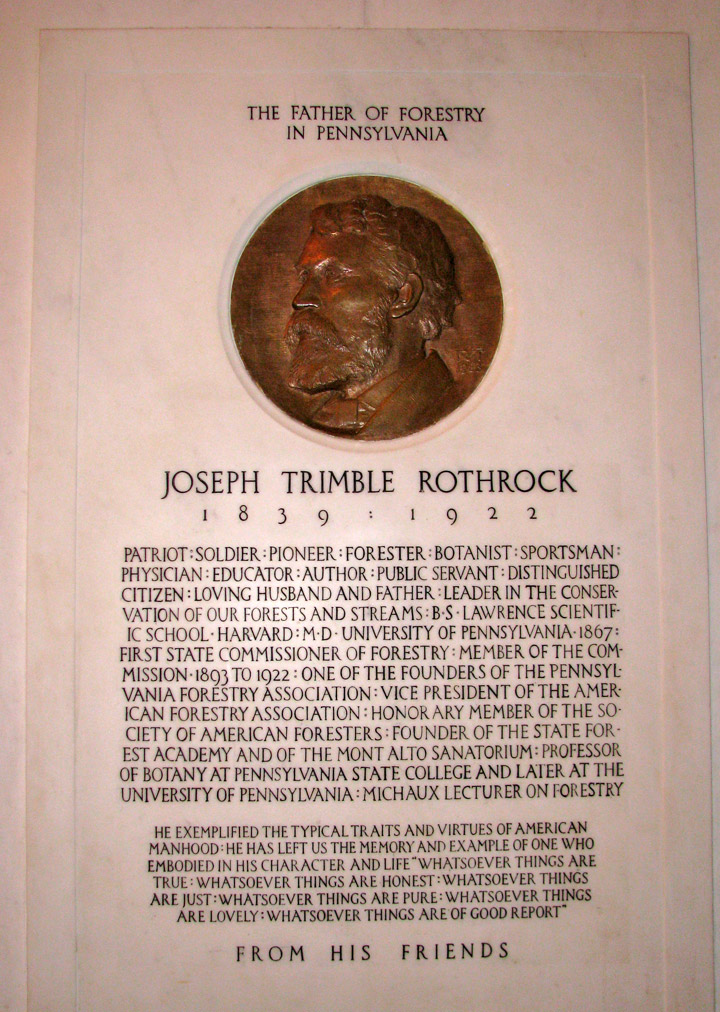 Father of Forestry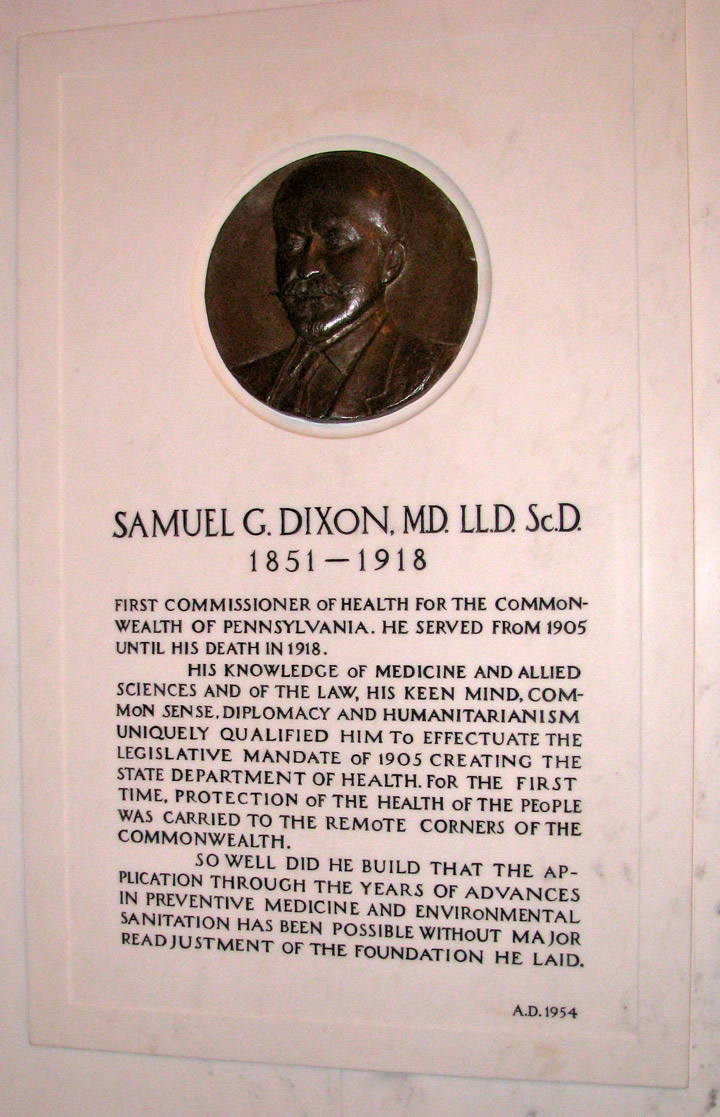 Commissioner of Health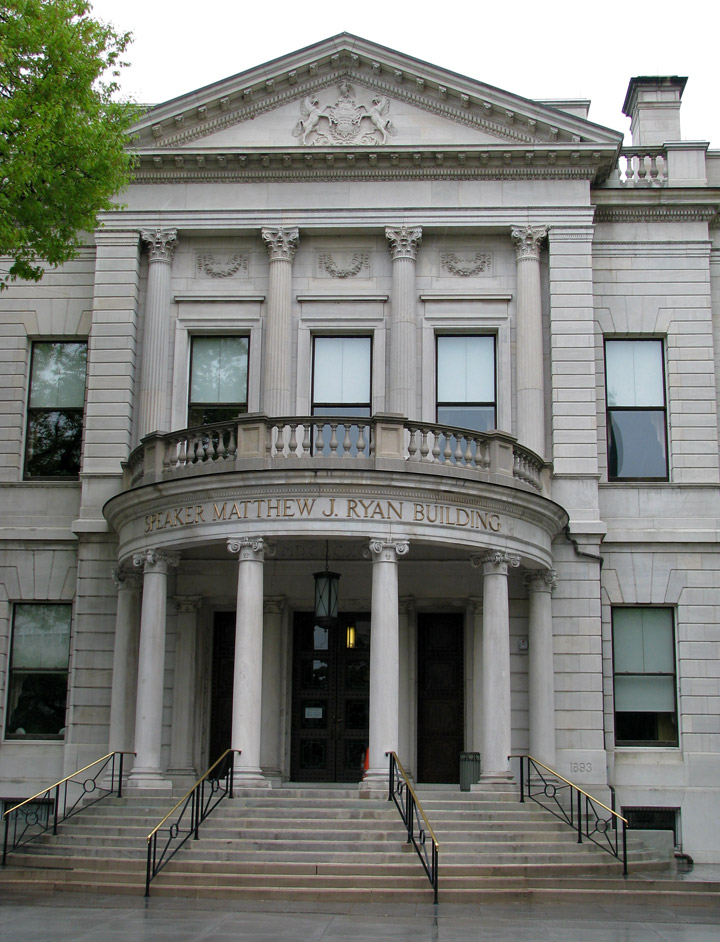 Matthew J. Ryan Legislative Office Building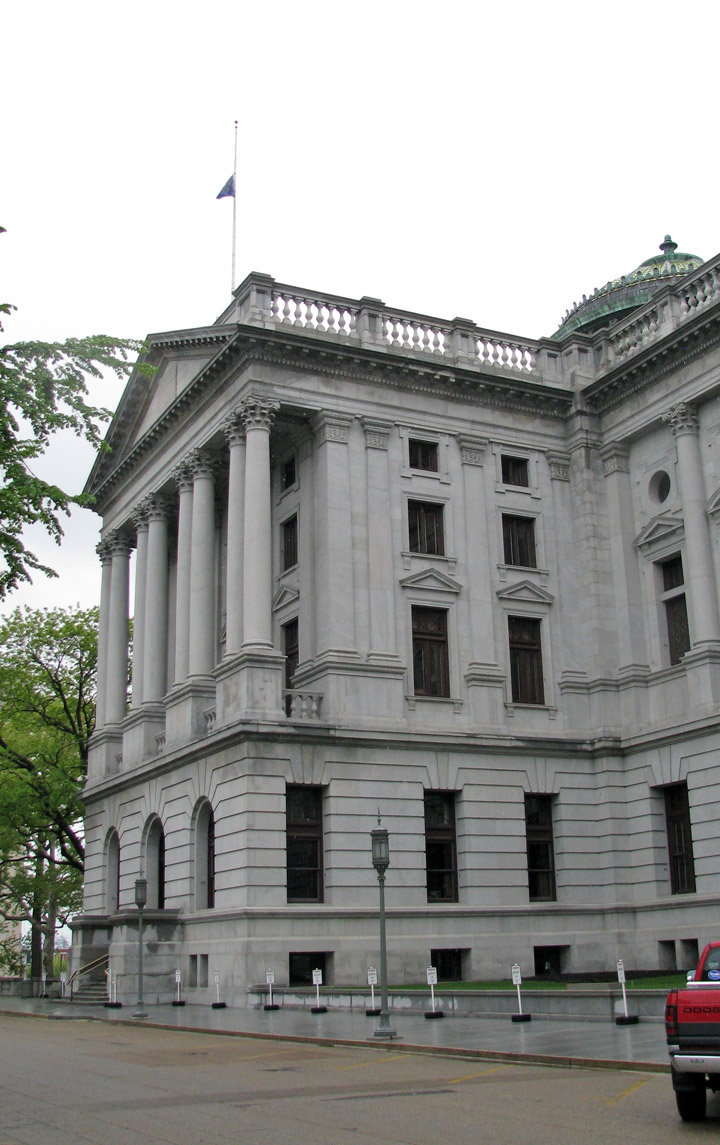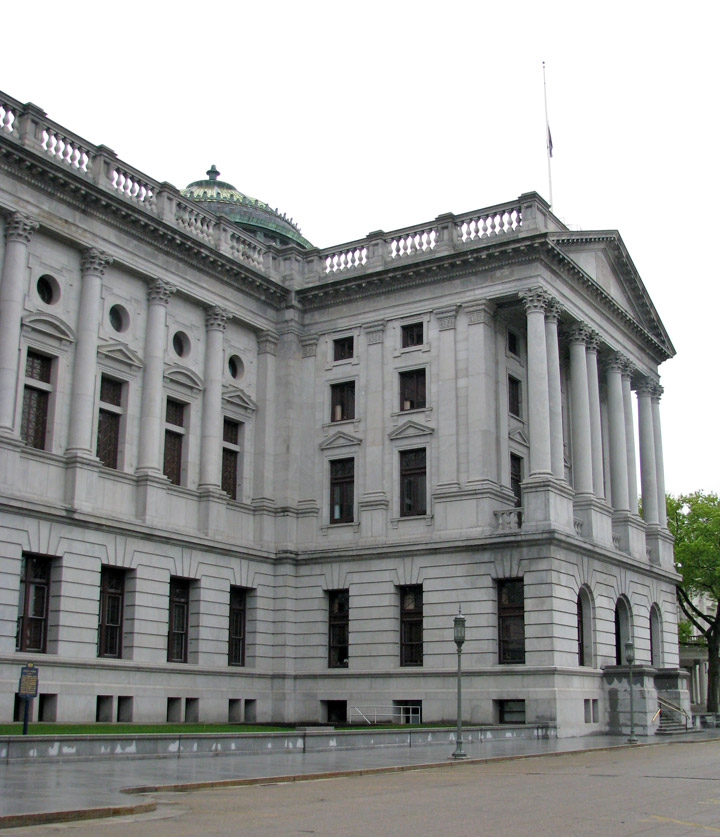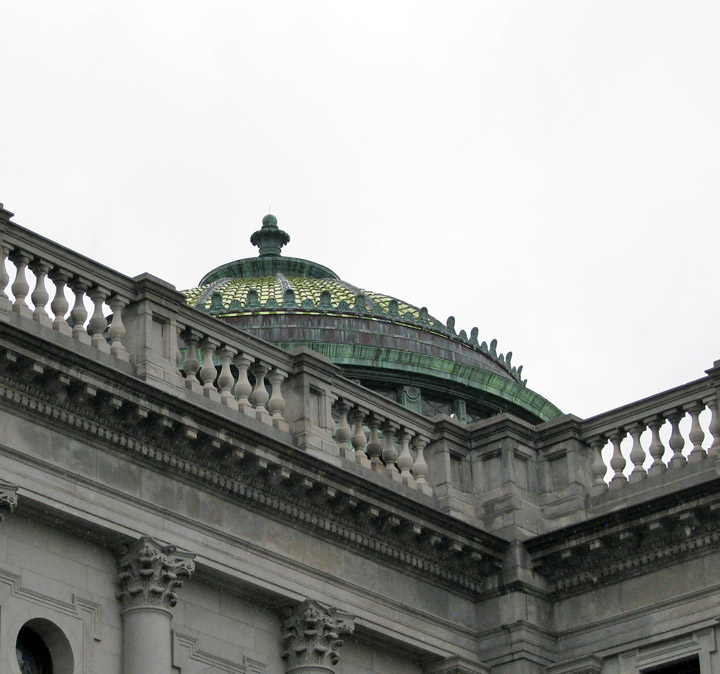 ---
---