Dana-Thomas House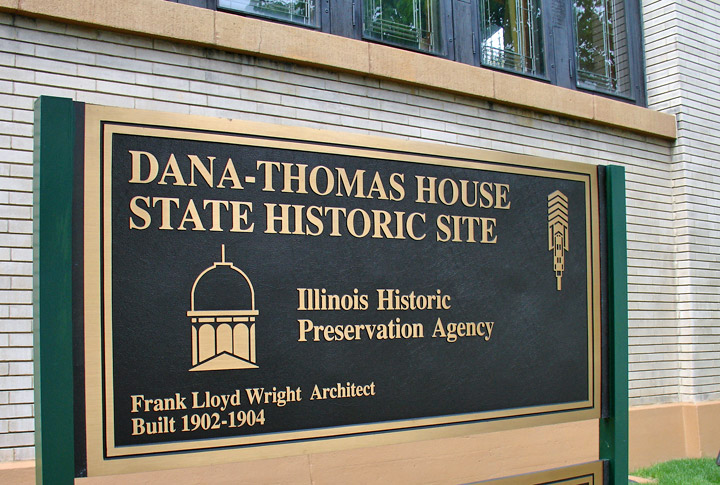 Springfield's Dana-Thomas House is the best preserved and most complete of Frank Lloyd Wright's early "Prairie" houses. The structure has changed little since its construction in 1902-04 for Springfield socialite and women's activist Susan Lawrence Dana. More than one hundred pieces of original Wright—designed white oak furniture is still in place along with two hundred fifty art glass doors, windows, and light panels. Two hundred original light fixtures and skylights illuminate the interior. Original sculptures in terra cotta by Richard W. Bock ornament the vestibule and reception hall, and the only surviving, original George Niedecken mural in any Wright house graces the four dining room walls.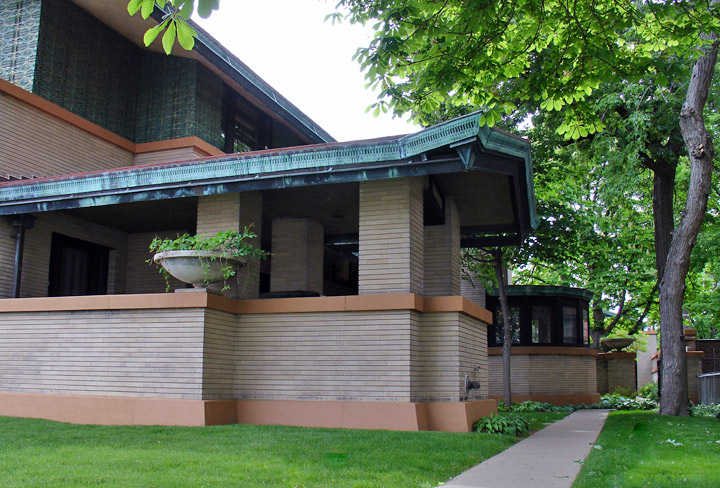 T'he Dana-Thomas House is typical of the Prairie style, which is characterized on the exterior by low horizontal roofs, wide overhanging eaves, and rows of ribbon art glass windows. A raised main living level, open floor plan, and centralized fireplace and hearth are common features of the interior.

Construction and Design
The Dana-Thomas House is one of the largest and most elaborate residences designed by Frank Lloyd Wright during his seventy-year-long Career. Designs for the House were executed between 1902 and early 1903. Construction began in the late summer of 1902, and the house completed before Christmas 1904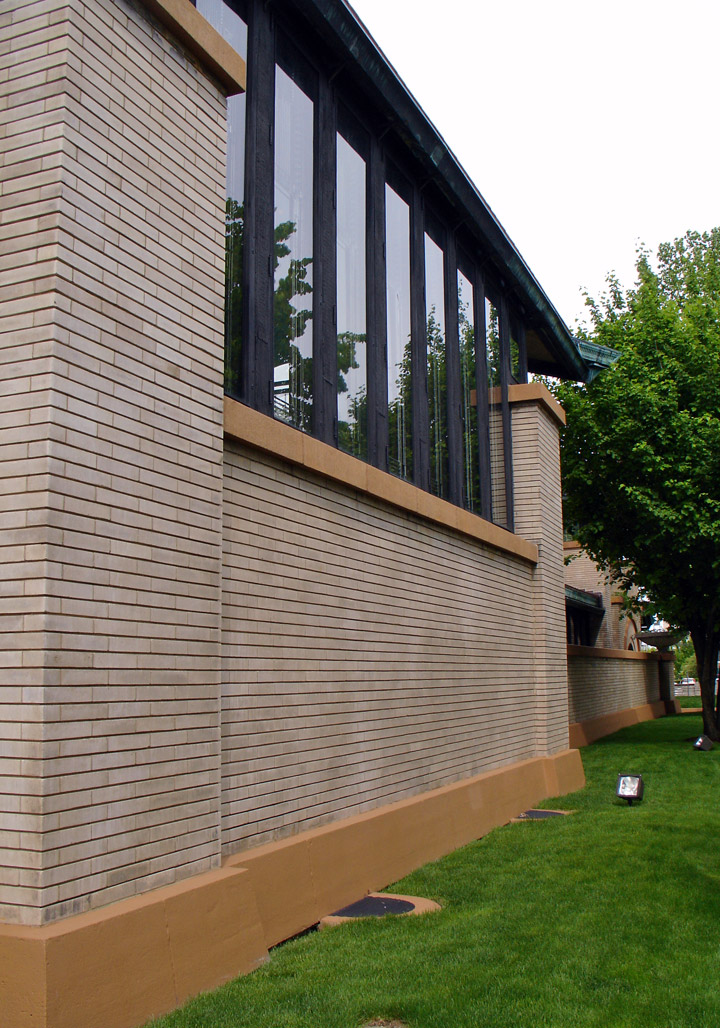 .
Unlike most houses designed by Wright, the Dana House project involved the complete restructuring of the thirty-year-old Italianate brick house built by Susan's father, Rheuna Lawrence, a wealthy businessman and former mayor of Springfield who died in 1901. Wright was commissioned to incorporate the brick foundations and a portion of the original floor plan into the new House along with a Victorian sitting room and marble fireplace. Plans of the home, however, show that as construction progressed. the new Prairie house took precedence, the old house playing only a minor role.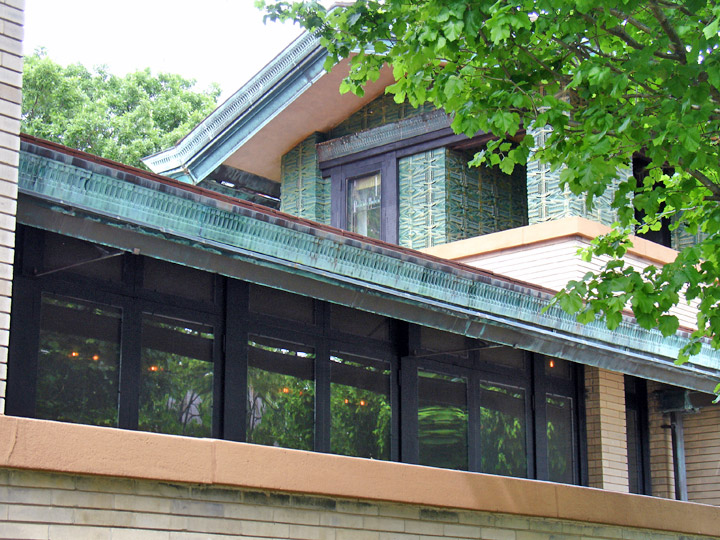 Susan Lawrence Dana lived in the House until about 1928. when she took a more modest home just west across the railroad tracks. She owned the Wright-designed home until l944 when the building was purchased by Mr. and Mrs.. Charles C. Thomas. For thirty-seven years the Thomas' used the House as executive offices for their publishing firm. Although minor changes were made and a few original features removed, the Thomas's maintained its original floor plan and intricate detail. The House was sold to the state of Illinois in 1981. It has been totally restored and is under the jurisdiction of the Illinois Historic Preservation Agency.

The Patron, Susan Lawrence Dana

Born and raised in Springfield, Susan Lawrence Dana (1862—1946) was the only surviving child of Rheuna and Mary Agnes Maxey Lawrence. Susan grew up in a refined atmosphere that accustomed her to social parties, club activities. charity fund-raisers, and grand entertainment. In 1883 she married Edwin Dana, a young man who worked in a real estate office. Having some interests in mining, he was supposed to take over Rheuna Lawrence's western mining properties in Oregon and Colorado. The Dana's marriage brought happiness and sadness. The young couple spent several years in St. Paul, Minnesota, and Susan bore two children who died in infancy. By the 1890's Susan and her husband had taken permanent residence in Springfield. where, in 1900, she received word that Edwin had been killed while inspecting an Oregon mine. A few months later her father died.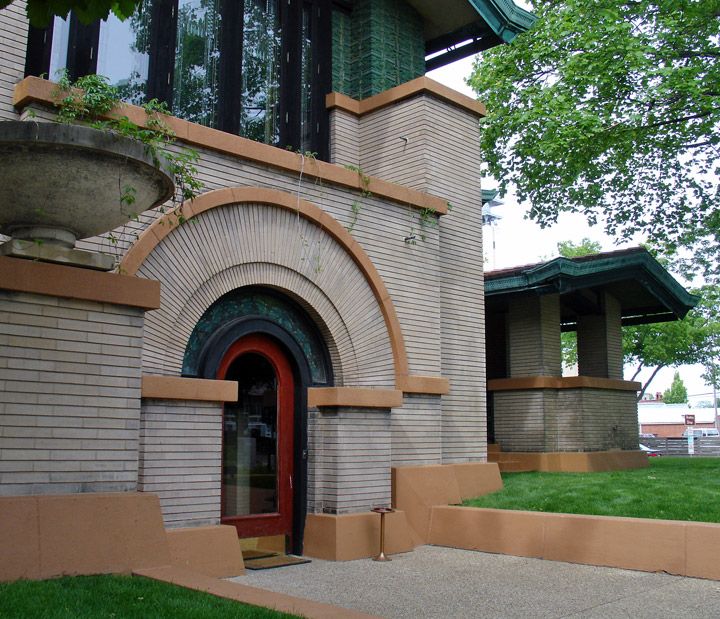 Named executor of her father's estate in 1902, Susan discussed with her mother the remodeling of the old family residence at Fourth Street and Lawrence Avenue. Passing over local architects and acquaintances of her father, Susan chose a young Oak Park architect, Frank Lloyd Wright, to design the new house. Completed in 1904, the residence was dedicated by Susan and her mother with a series of Christmas parties. the first for the families of all the laborers, artisans, and designers who had worked on the new House.

Just months after the house was completed Susan's mother died in March 1905. Then in 1913, just a year after marrying a young Danish baritone concert artist, Lawrence Joergen-Dahl, Susan witnessed his unexpected death. A third marriage was an unhappy one that ended in divorce. Susan entertained regularly and with great social distinction. In addition to benefit concerts for charitable causes. she hosted governors, state politicians, members of local society, and guests from all over the world.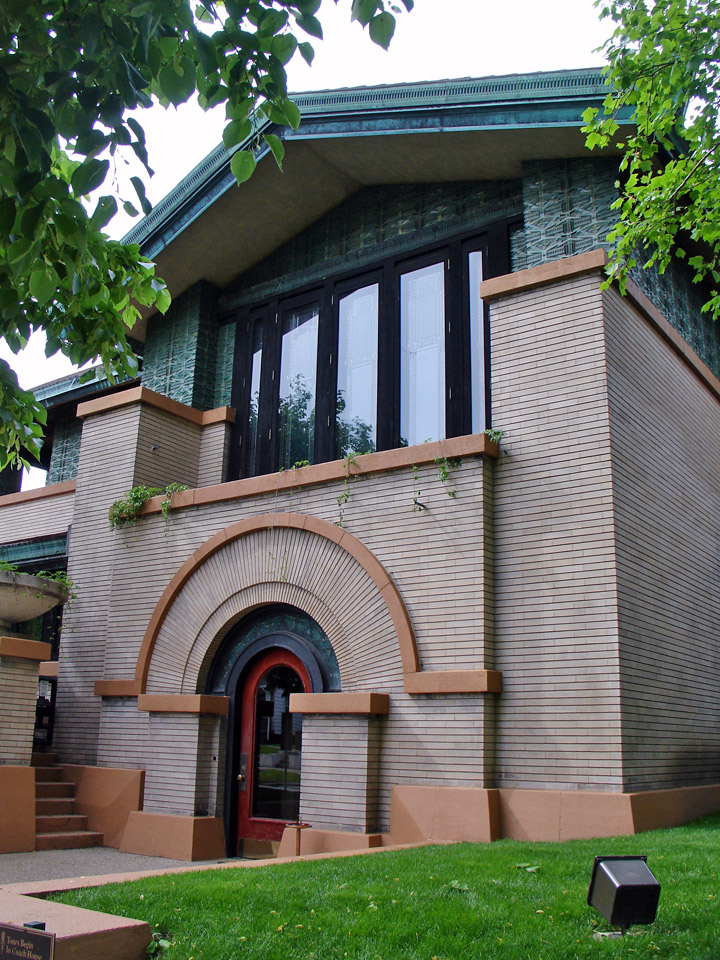 Throughout the 1920's and 30's Susan increasingly opened her home to metaphysical and mystical religious groups, including her own group, the Lawrence Center for Constructive thought. Elaborate society gatherings gave way to new emphasis on religious fulfillment. Finally. when a cousin who had lived with her for many years died, Susan was left alone in her Wright-designed house. A short time later, about 1928, Susan moved to more modest, less costly quarters. Declared incompetent by the courts in 1942. she was admitted to a local hospital, where she died in 1946. Her personal effects were inventoried in 1942 and auctioned at a public sale in 1943.
Her Frank I Lloyd Wright House was sold the following year.

The Architect, Frank Lloyd Wright
Frank Lloyd Wright (1867—1959) was thirty-five in 1902, the year he began work on the Dana House. Already well known for his innovative design. Wright was revolutionizing American domestic architecture in the Midwest. The Dana House commission was Wright's largest to date. and it provided him the opportunity to experiment with new design ideas and techniques: many were later incorporated into some of his most fatuous houses, the Darwin Martin House in Buffalo, New York (1904—05), the Avery Coonley House in Riverside
(1907—08), and the Frederick Robie House in Chicago ( 1908—09).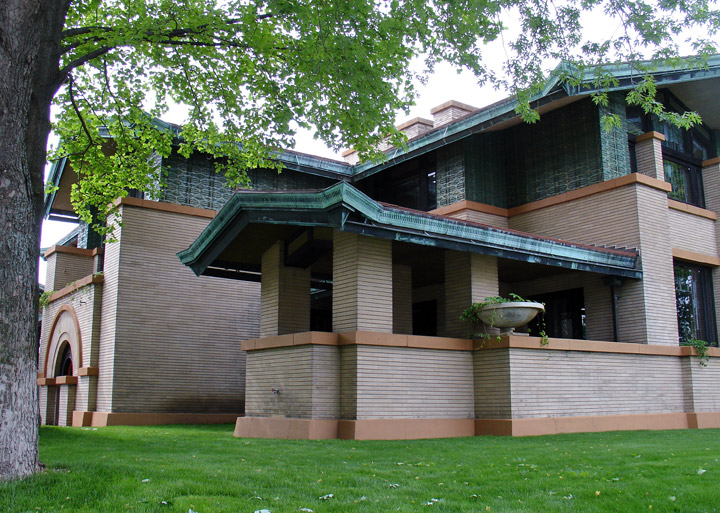 Mostly self-taught as an architect, Wright worked briefly in Chicago for architect Joseph Lyman Silsbee. For six years afterward, from 1857- 1593, Wright assimilated the philosophies, ideas, and integrity of the renowned Louis Sullivan, of the Chicago firm of Adler and Sullivan. Wright was Sullivan's chief draftsman, and he worked on many of the most outstanding public architectural projects of the period, including Chicago's Auditorium Theater and Hotel, the Transportation Building for the Columbian Exposition, and St Louis' Wainwright Building. which is considered the first skyscraper.
Wright established his own architectural office in 1893 after a series of disputes with Louis Sullivan over Wright's work outside the office. Wright and other young designers began attracting clients who agreed with their principles of new domestic architecture. soon to be known as the Prairie style. By 1898 Wright had added his Studio to his Oak Park home, and within two years he had gathered around him a team of sensitive young architects to coordinate the designs for the first of the Prairie houses.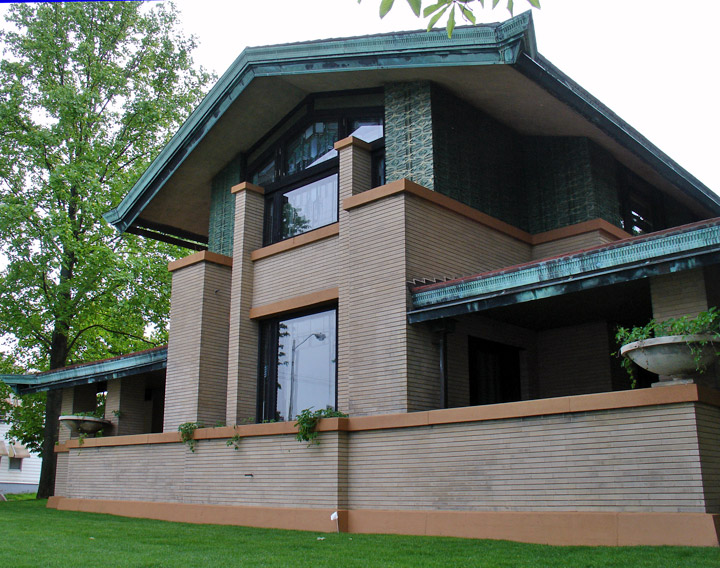 Dana-Thomas House
---
---