Dublin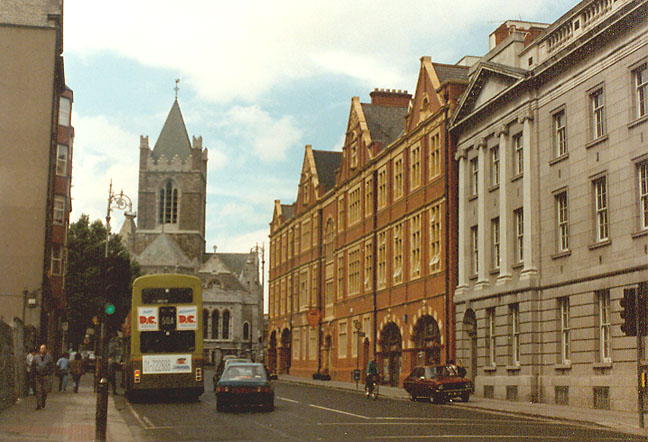 Dublin
Many of Dublin's historic edifices are in the old section of the city, south of the Liffey. Dublin Castle, the nucleus around which the modern town developed, formerly housed the offices of the British viceroy of Ireland. Most of this structure, which occupies a ridge overlooking the river, was completed in the 16th century and later, but parts of it date from early in the 13th century.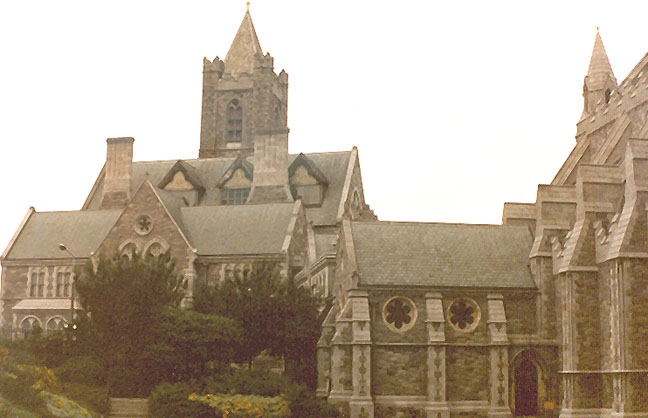 Christ Church Cathedral
In the vicinity of the castle is the Protestant cathedral of Christ Church, founded in 1038 and rebuilt from 1870 to 1877 according to the original design.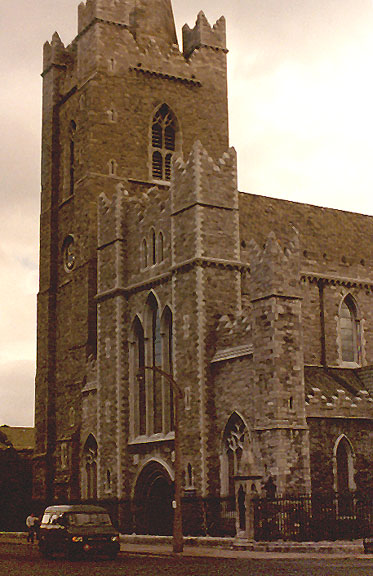 St. Patrick's Cathedral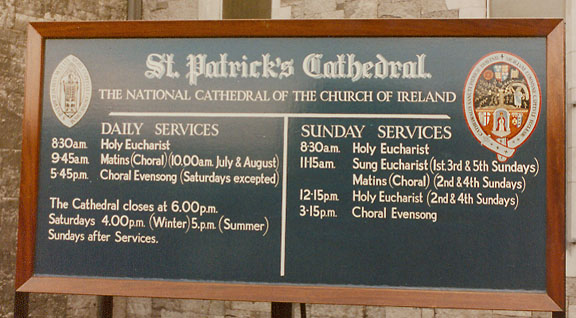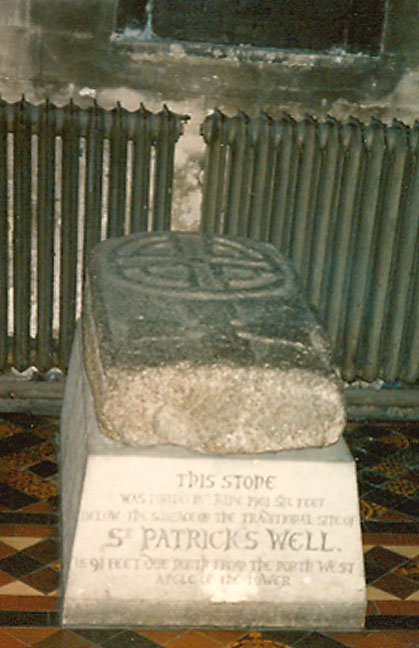 Saint Patrick's Well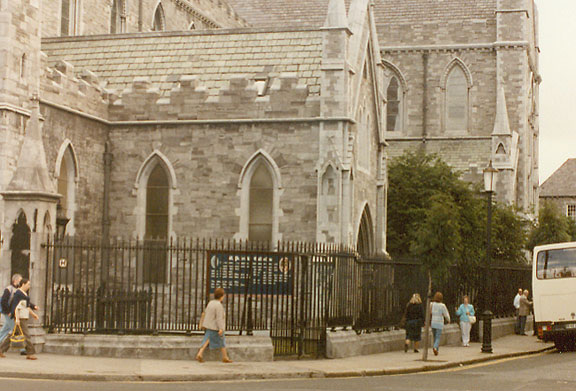 St. Patrick's Cathedral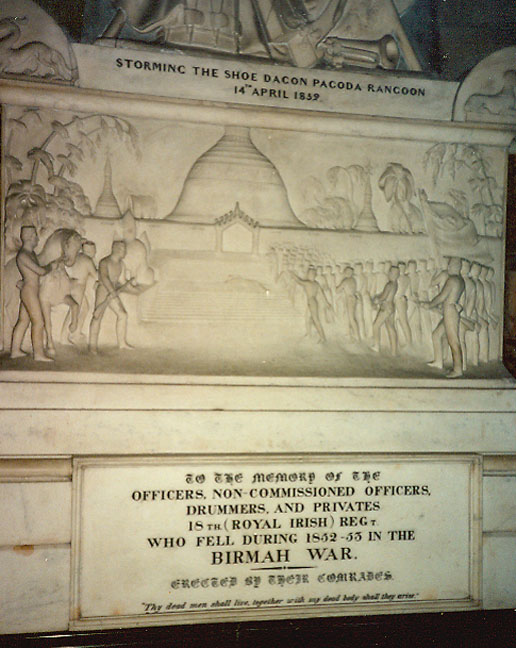 Storming the Pagoda
British Empire War
(remembering those who died in the effort)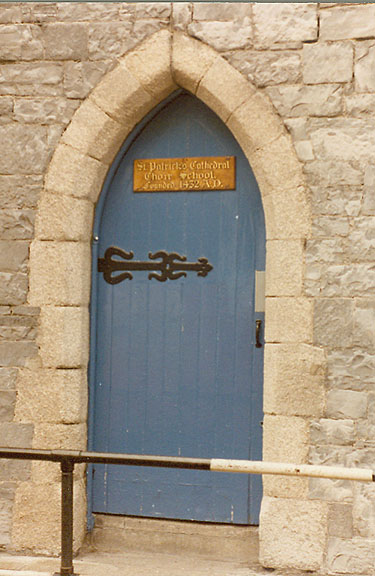 door of the Choir School
Saint Patrick's Cathedral, a Gothic structure not far from Christ Church, is the largest of the many churches in Dublin and the center of the Protestant faith in the country. Sometimes called the Westminster of Ireland, the cathedral was founded in 1190 and rebuilt between 1220 and 1260.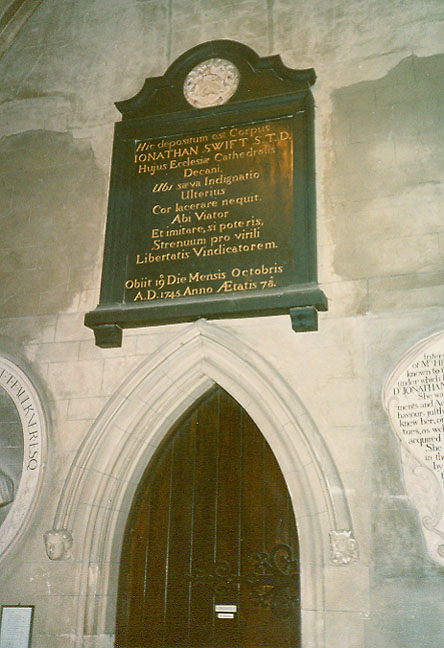 Plaque to Jonathan Swift
Author of "Gulliver's Travels"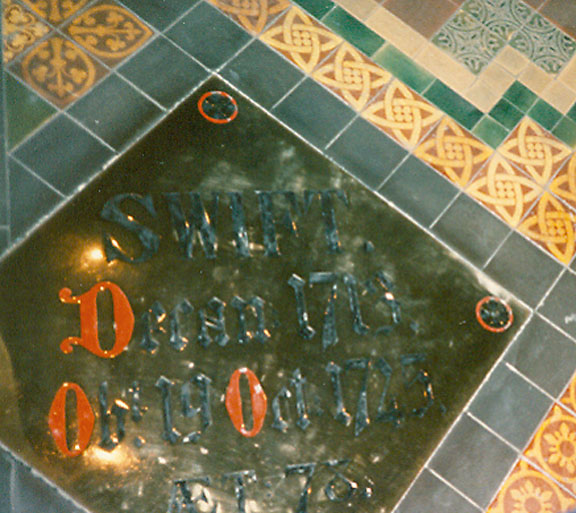 floor tile over his grave
The remains of Jonathan Swift, once dean of St. Patrick's, are interred in the cathedral. The University of Dublin and the Bank of Ireland building are in the old section of Dublin. Among other public buildings of the city are the Customs House, an 18th-century structure; the Four Courts, seat of the high courts of Ireland; and Leinster House, seat of Dáil Éireann, the lower house of the bicameral national Parliament. Dublin also has a number of notable statues commemorating such famous Irish citizens as Daniel O'Connell, the statesman and orator Edmund Burke, and the writer Oliver Goldsmith. The principal unit of the Dublin park system is Phoenix Park, in the western environs of the city. About 11 km (7 mi) in circumference, the site of this park encompasses part of the Liffey River valley. Besides recreational facilities, Phoenix Park contains zoos, several conservatories, an arboretum, and the residence of the president of the republic.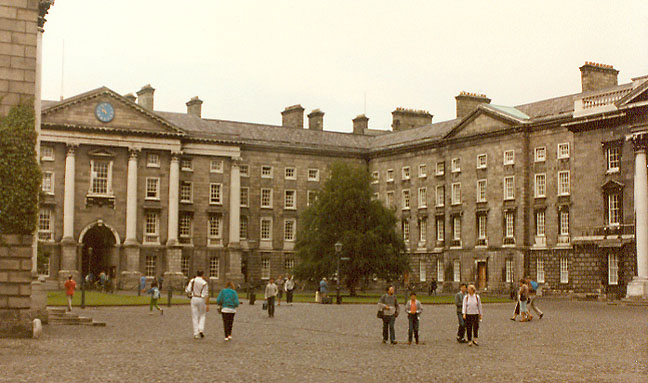 Trinity College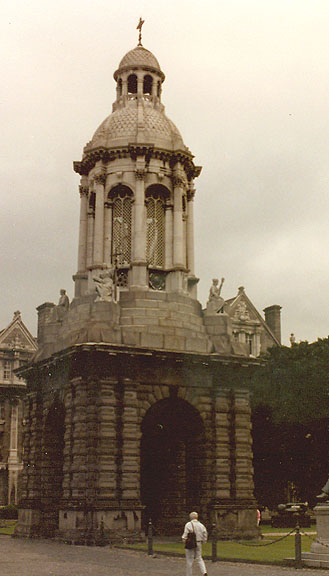 Bell Tower of Trinity College
(legend has it that the bell rings at midnight
in the event a virgin walk by)
Educational institutions in Dublin include the University of Dublin (Trinity College) and University College, a campus of the National University of Ireland. Among the excellent libraries of the city are the library of the University of Dublin, the Royal Dublin Society Library, and the National Library. Other cultural centers include the National Museum, which contains numerous Irish antiquities; the National Gallery, with valuable collections of painting and sculpture; and the Abbey Theatre.
Text from Microsoft Encarta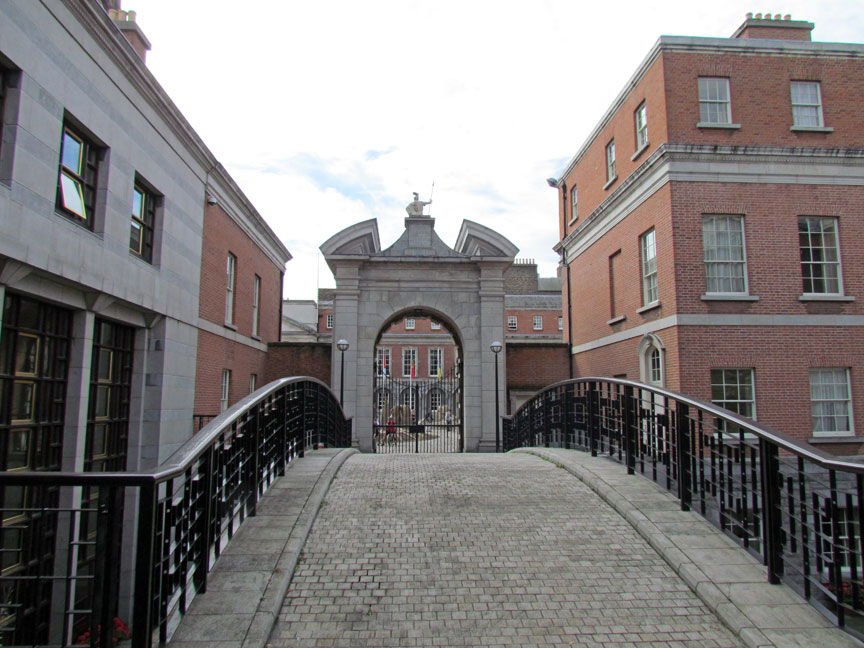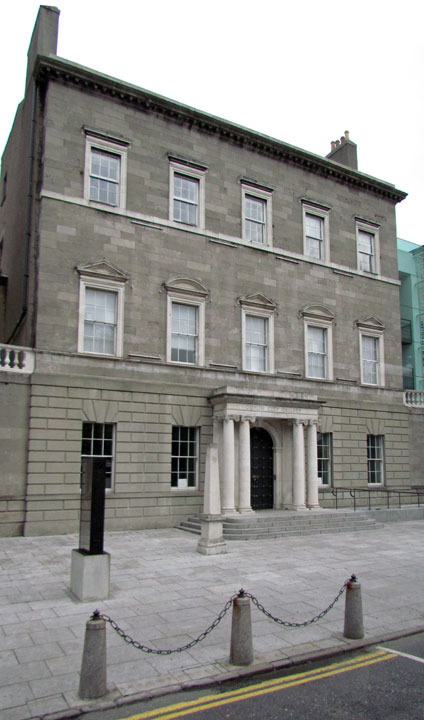 Georgian Dublin
More Photos of Georgian Dublin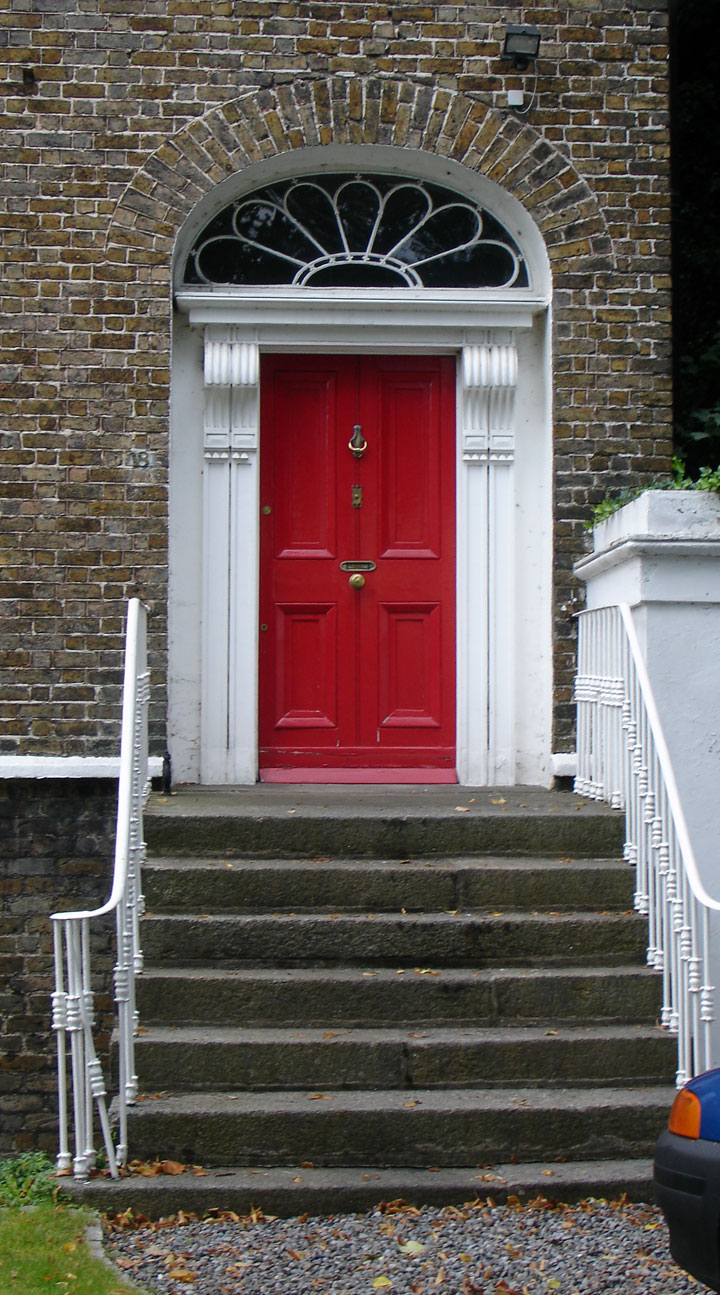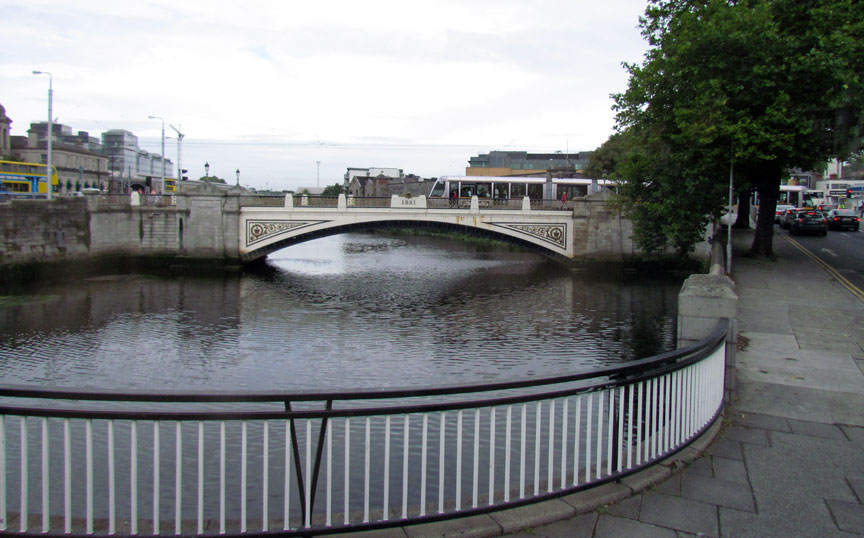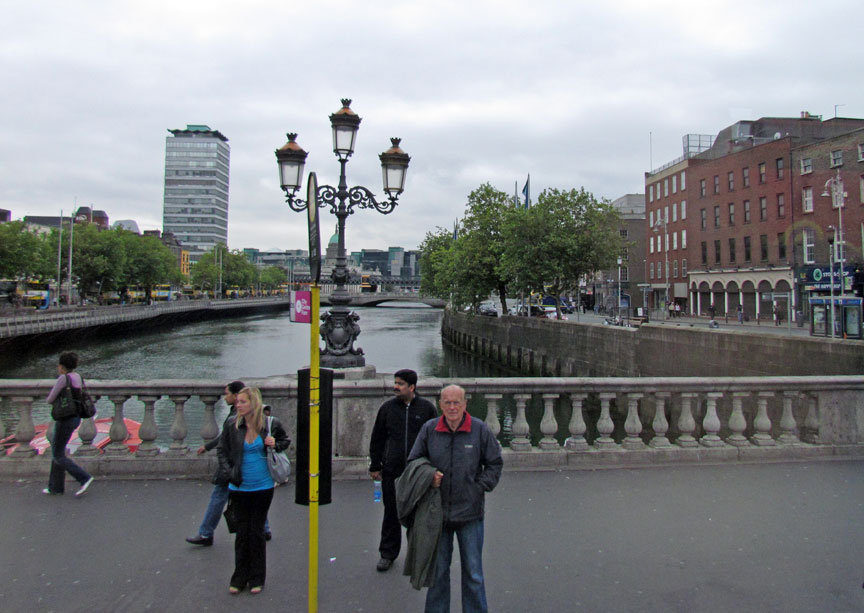 Liffey River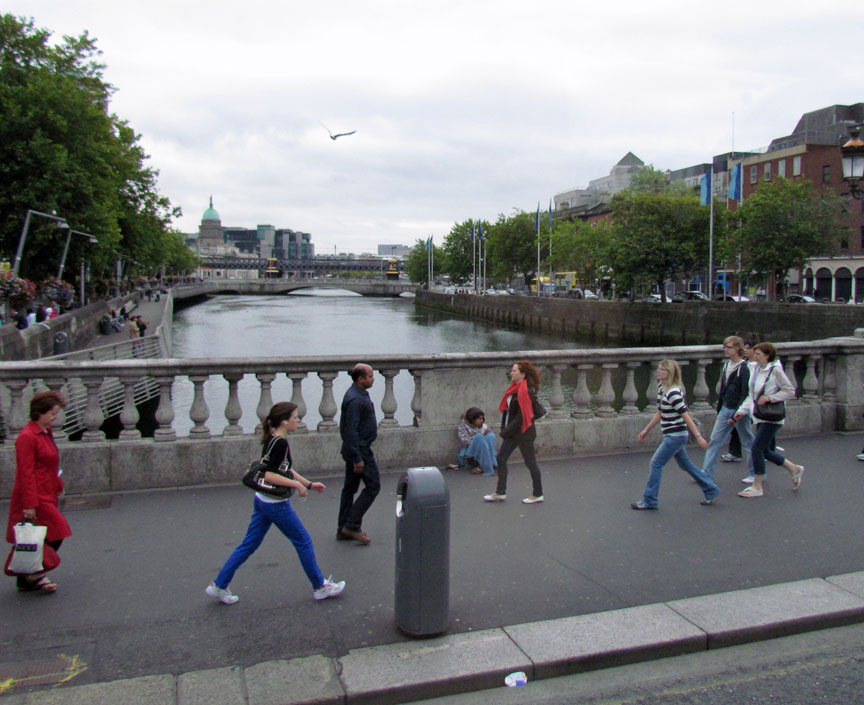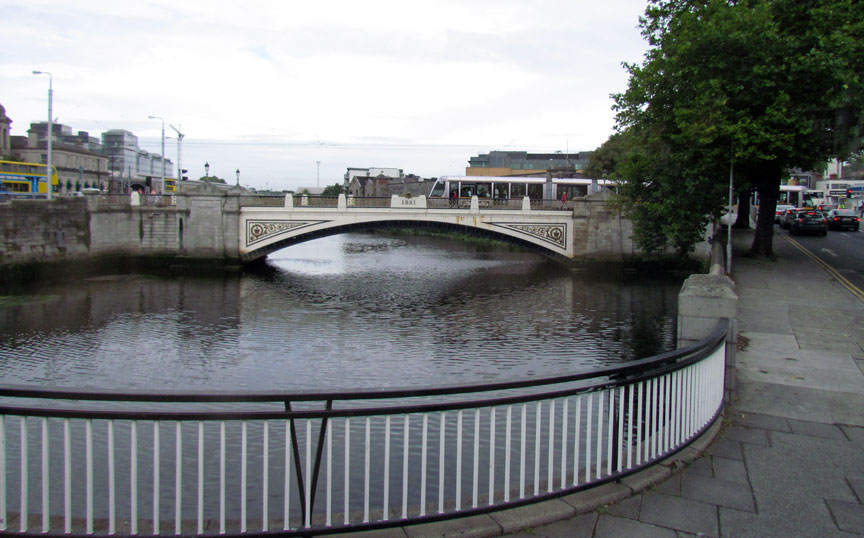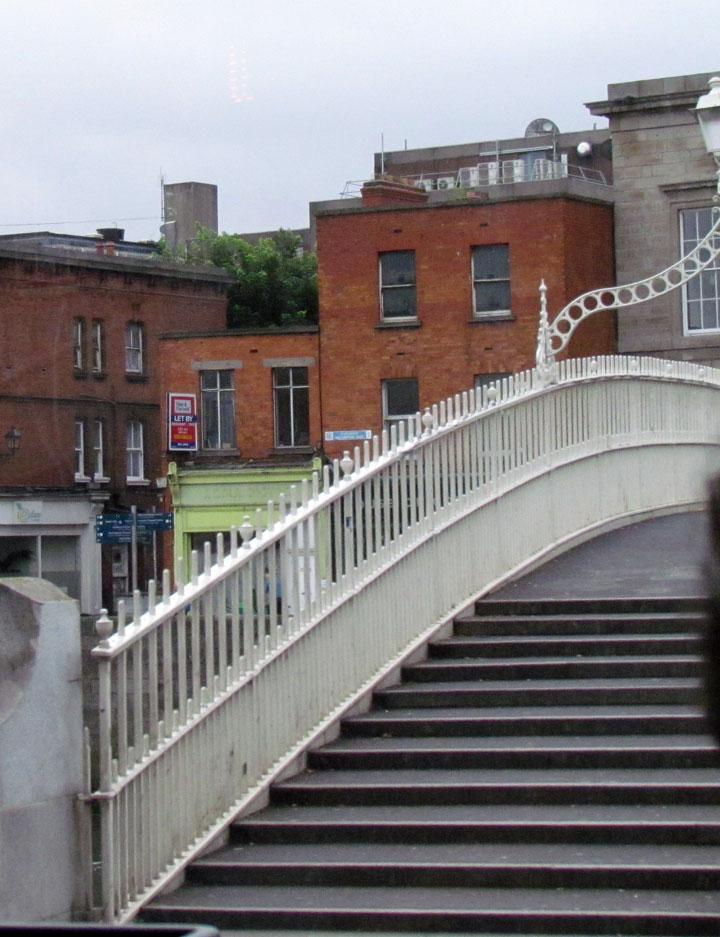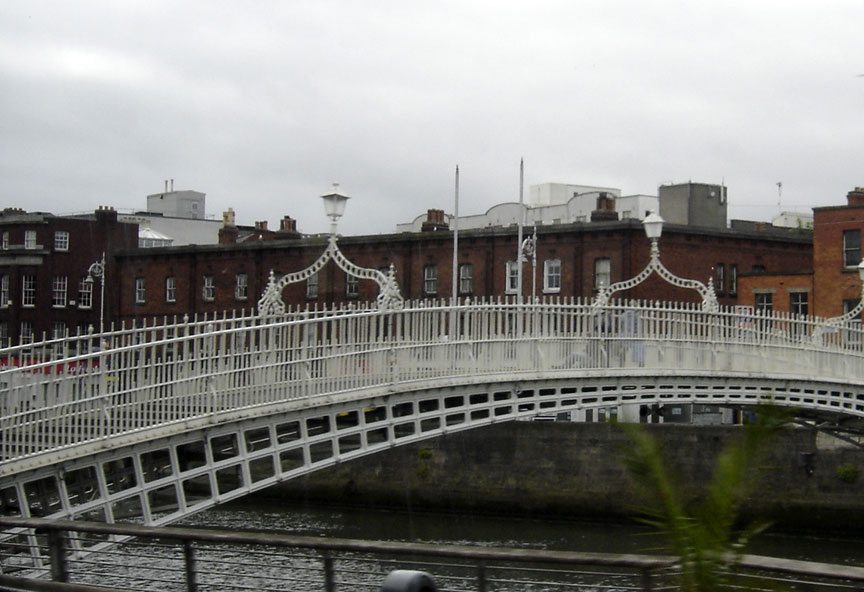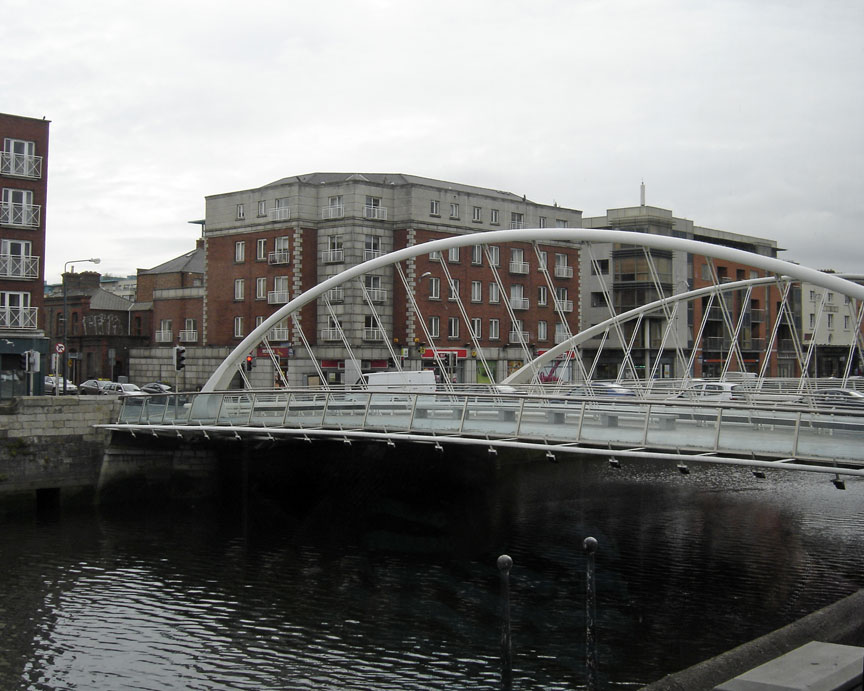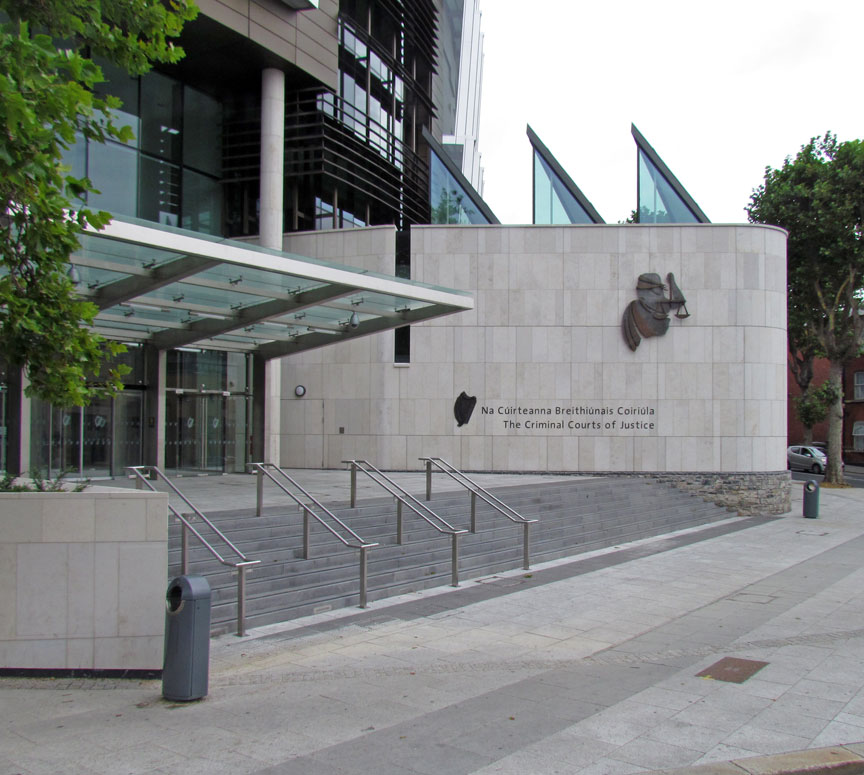 Criminal Courts of Justice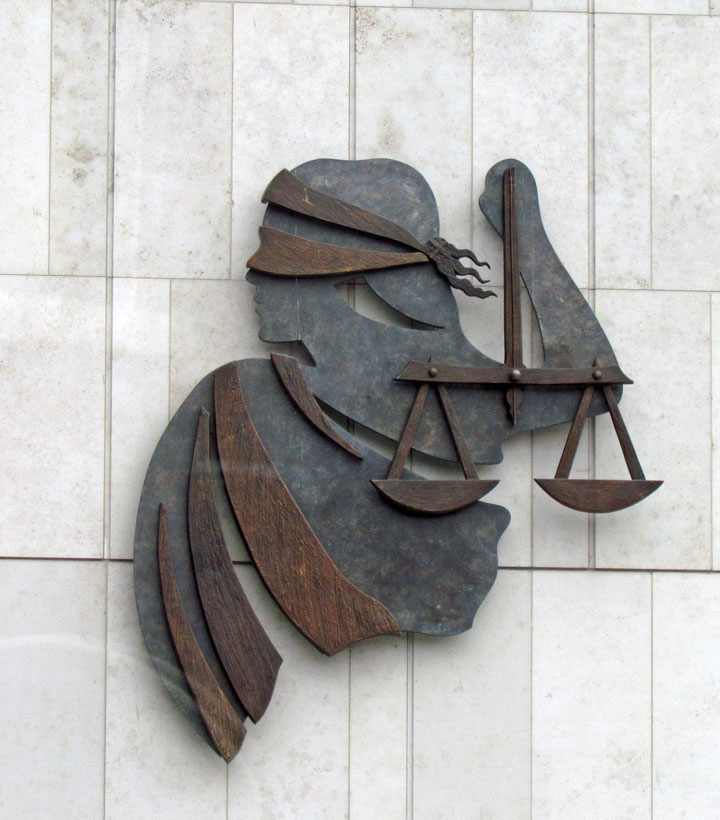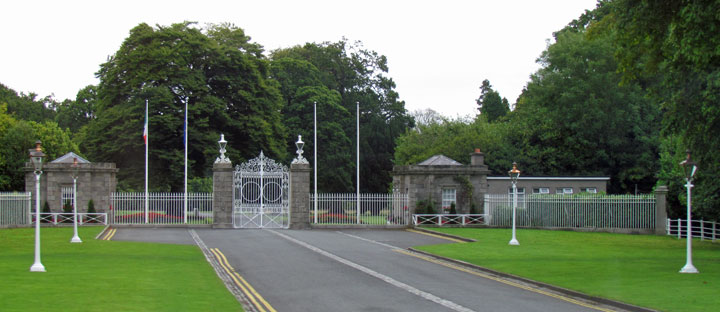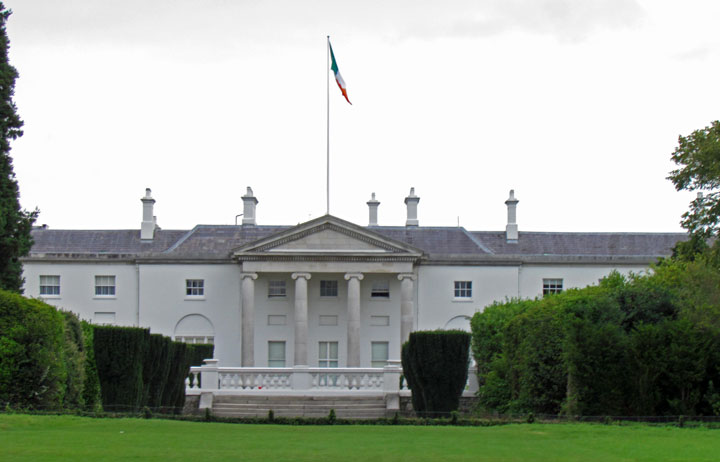 Presidential Residence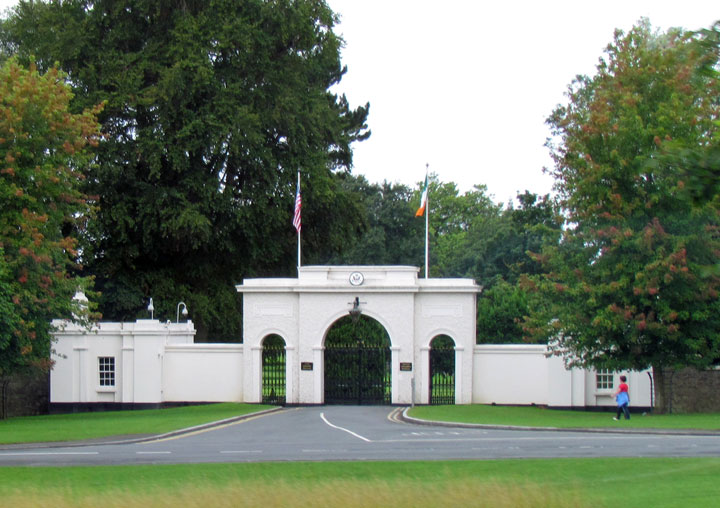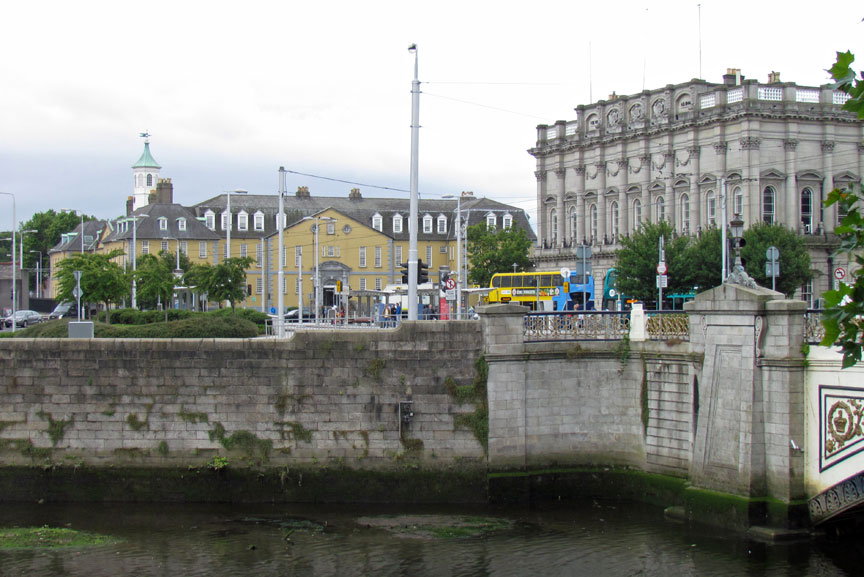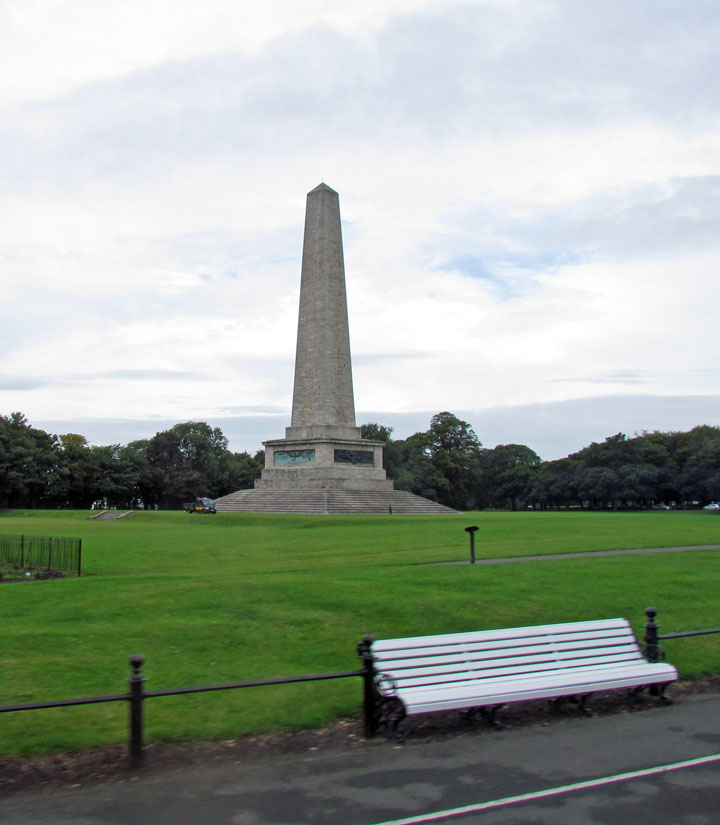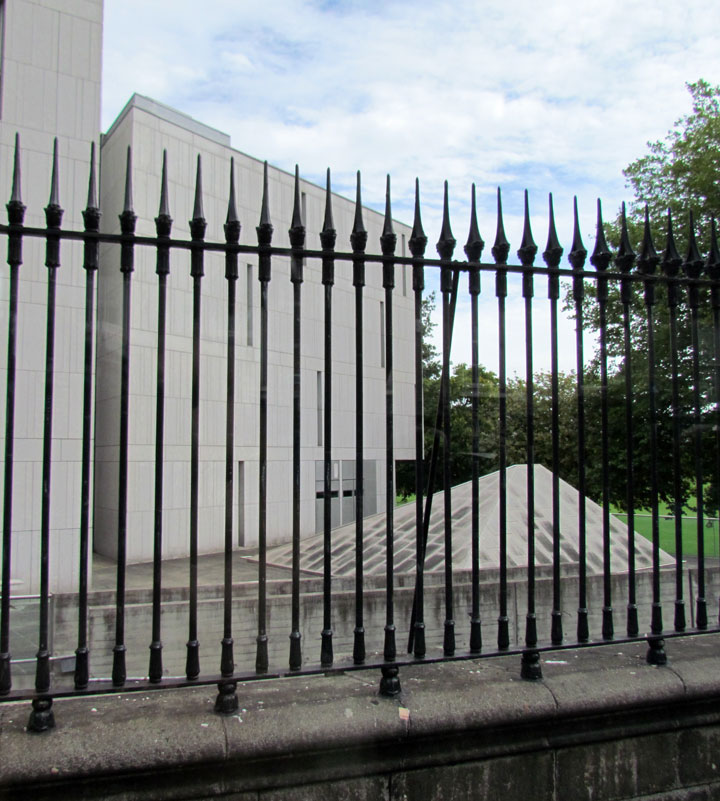 Dublin University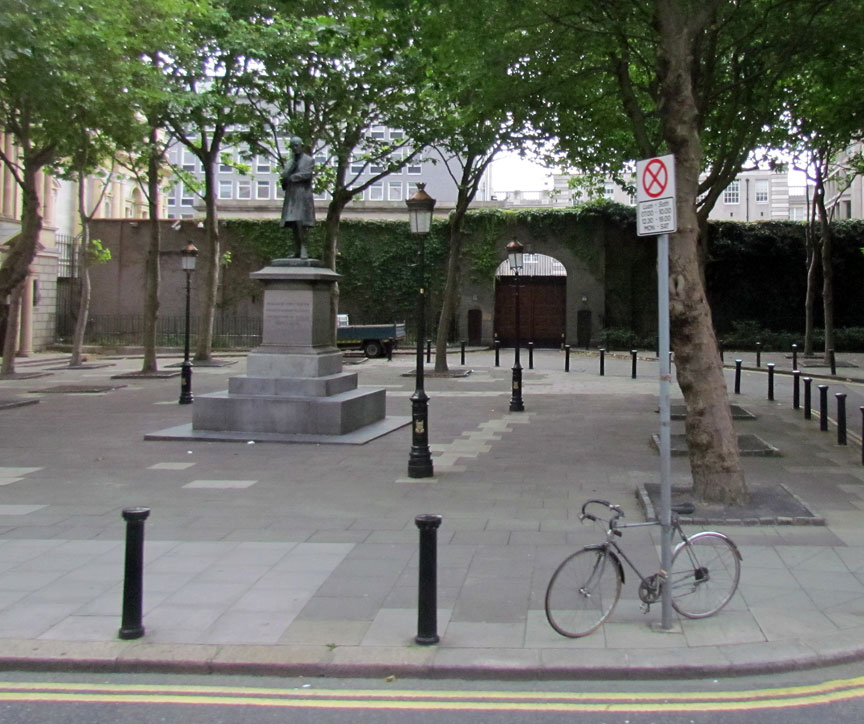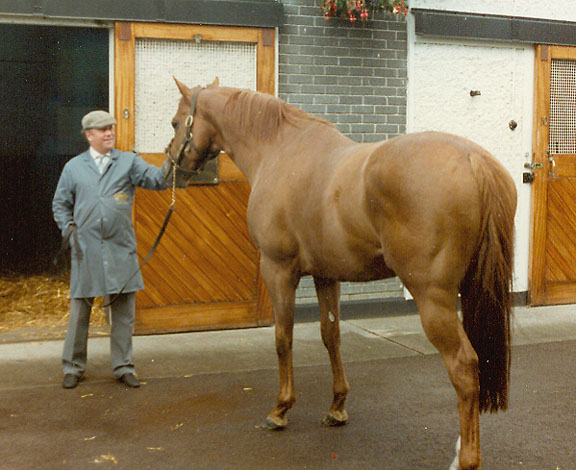 horse at the National Stud Farm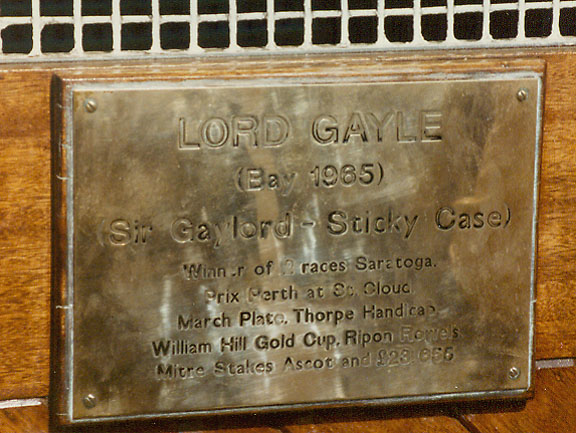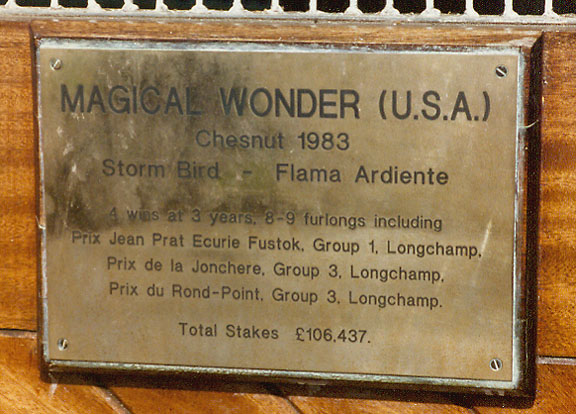 bronze plaques honoring prize horses
More Photos of National Stud Farm