Rosses Point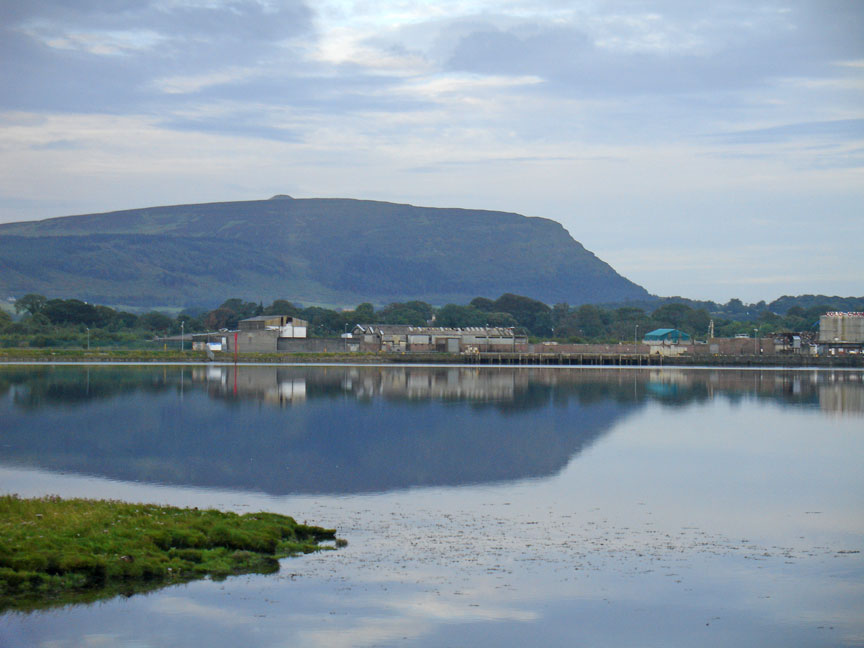 Rosses Point
Rosses Point (Irish: An Ros) is a village in County Sligo, Ireland and also the name of the surrounding peninsula. The point guards Sligo Harbour and is marked by the Metal Man lighthouse, a 3.7 metre (12 ft) high guardian statue placed offshore by local seafarers in 1821 and maintained by the Commissioners of Irish Lights.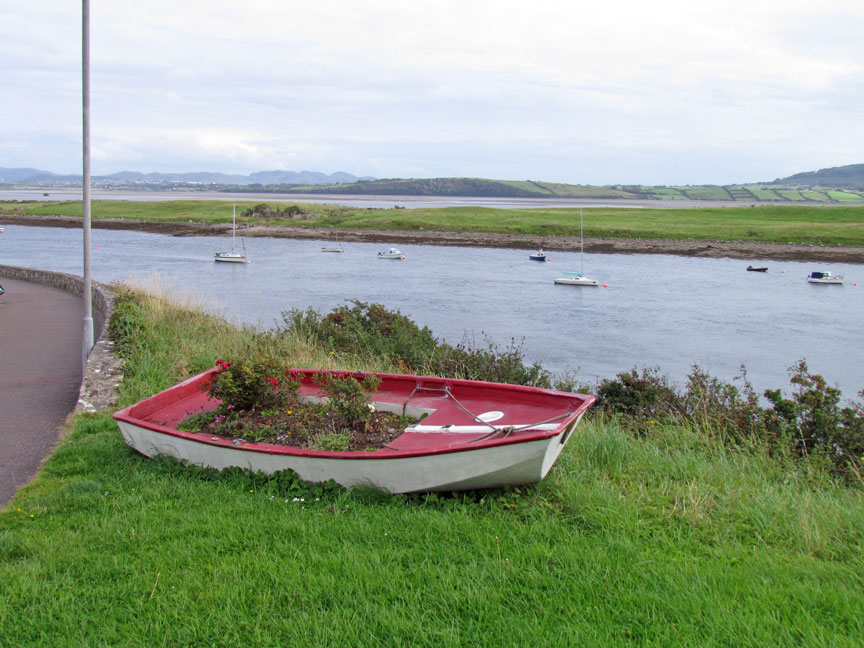 Rosses Point is home to Co. Sligo Golf Club, which hosts the annual West of Ireland Championship and Sligo Yacht Club.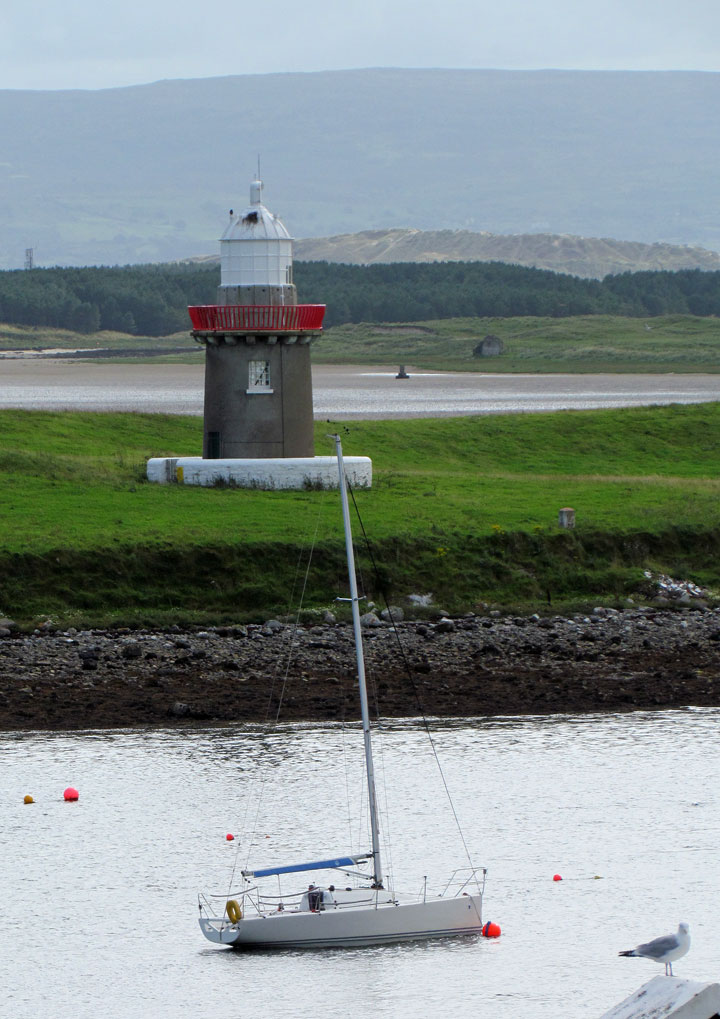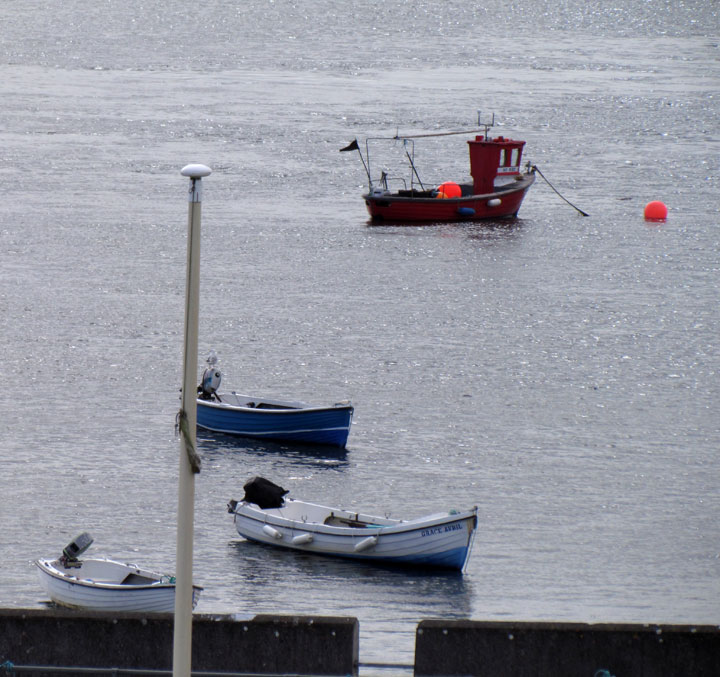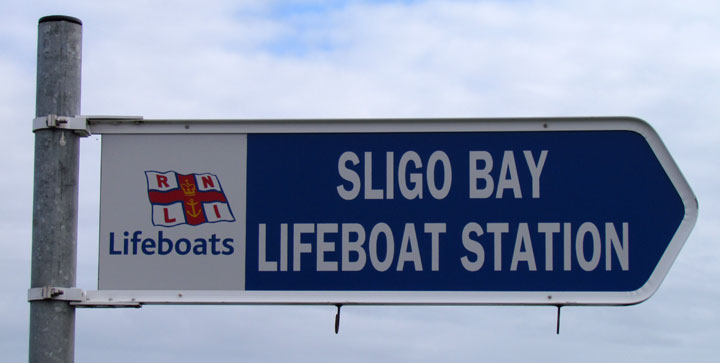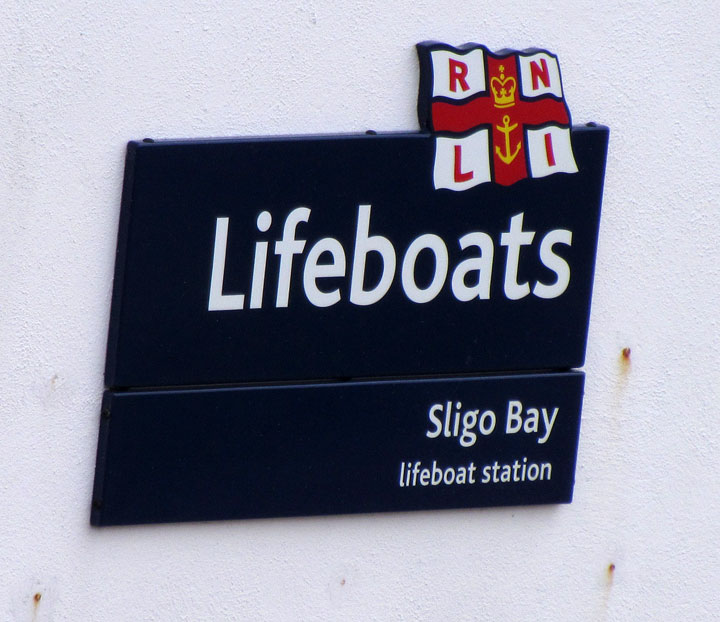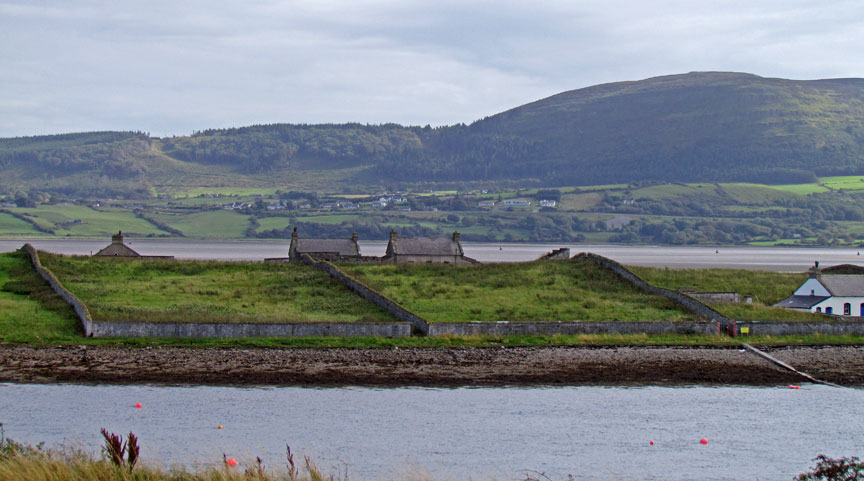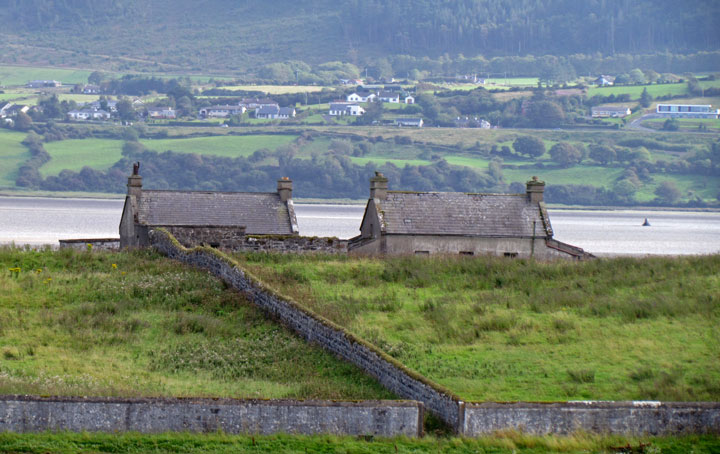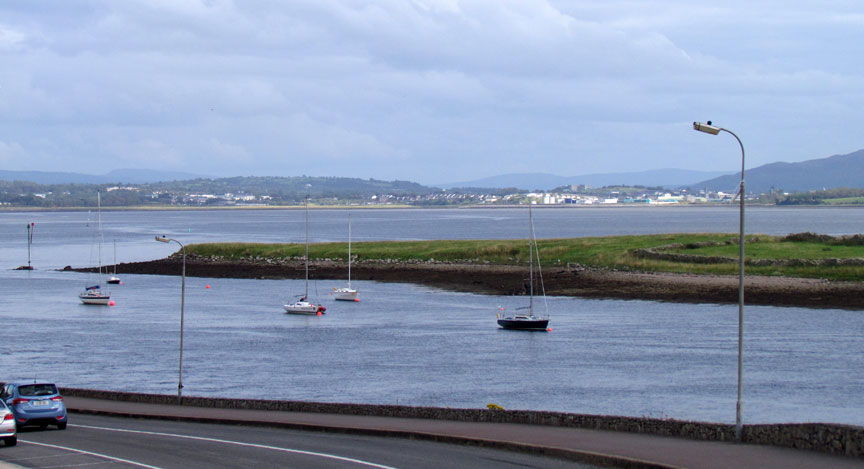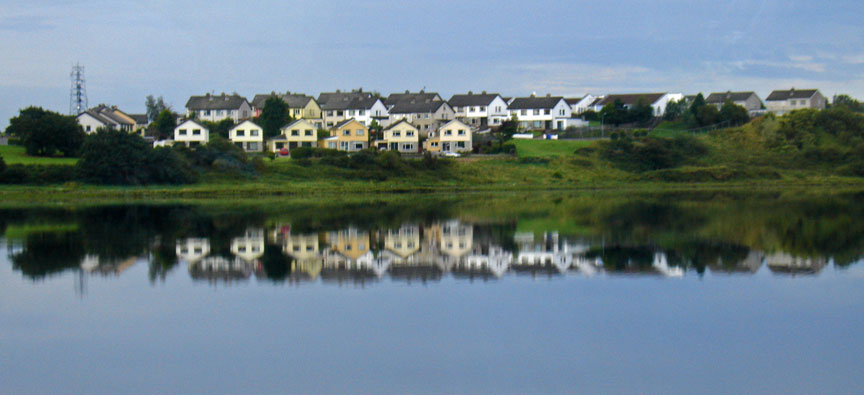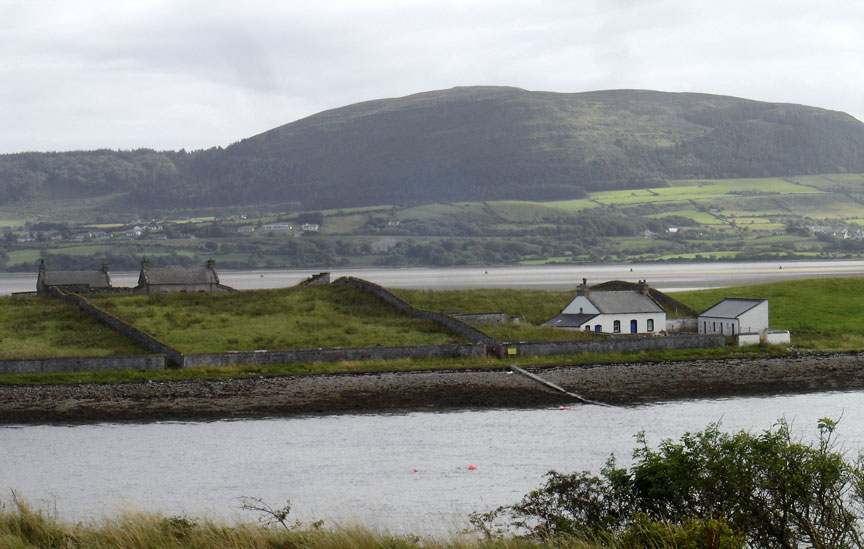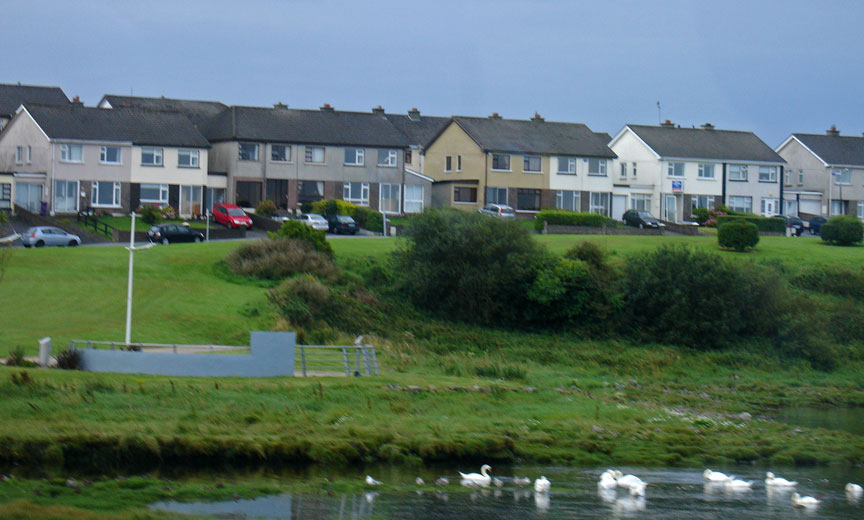 North of Rosses Point marine archeologists have recently uncovered a wreck of the Spanish Armada which was storm-driven upon this coast in September of 1588.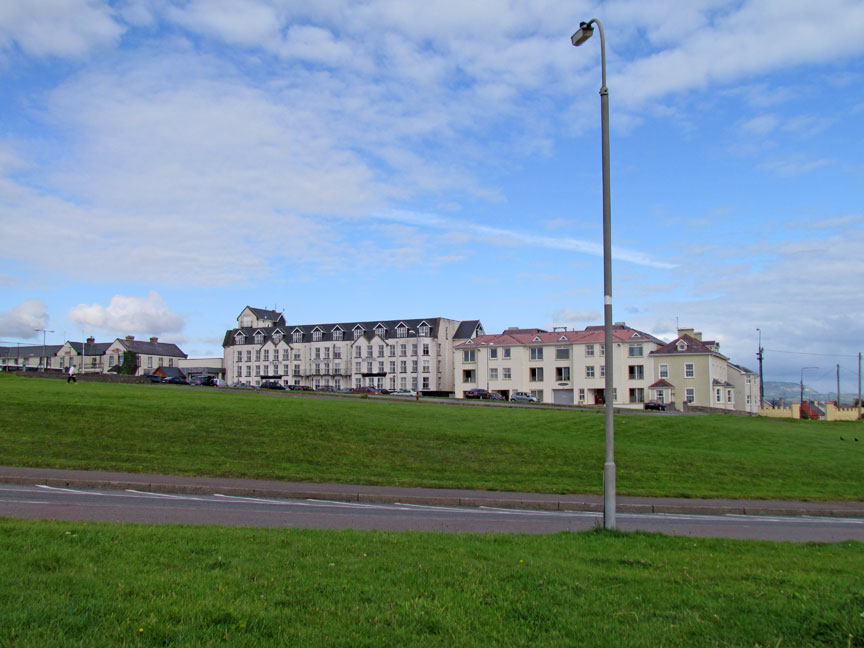 resort hotel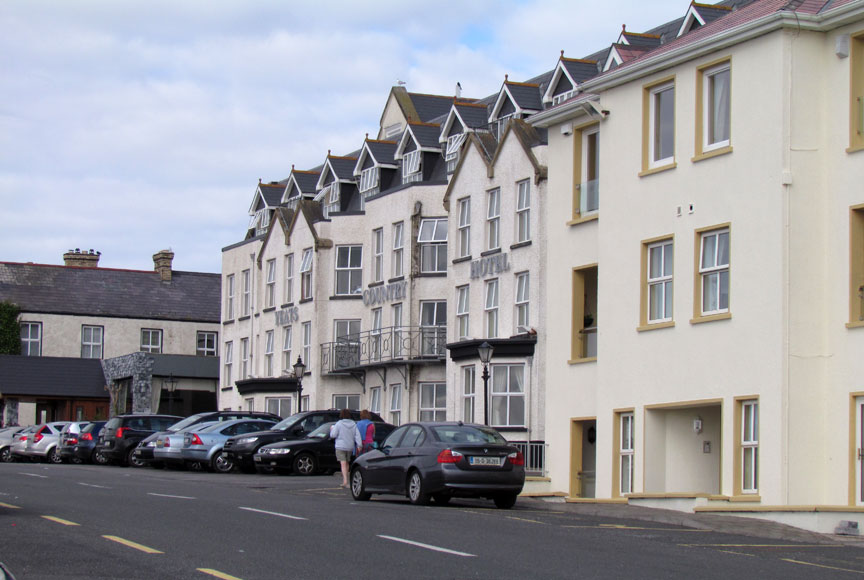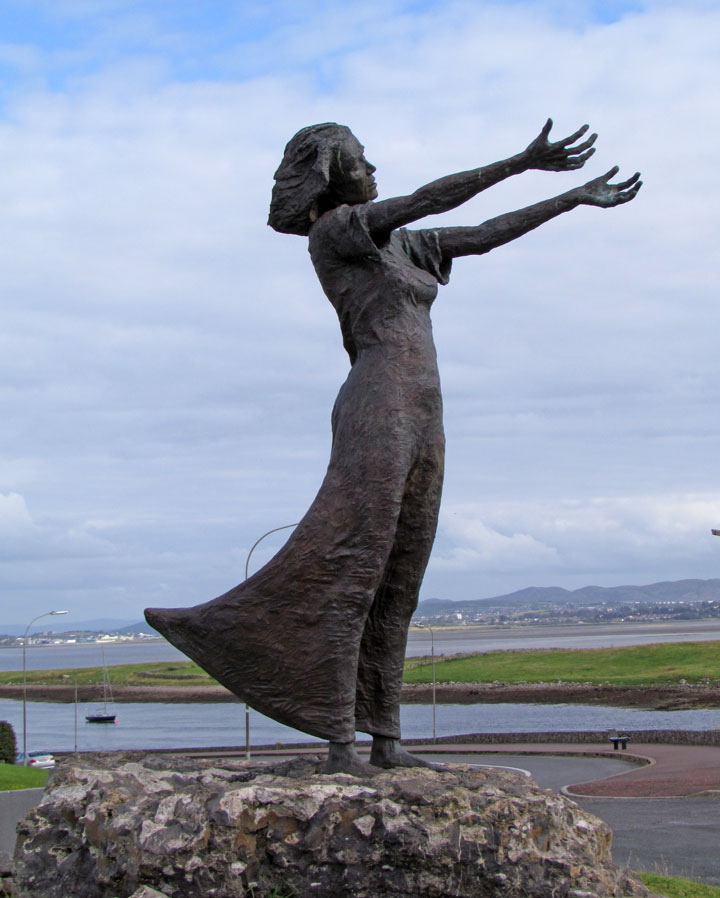 "Waiting on Shore"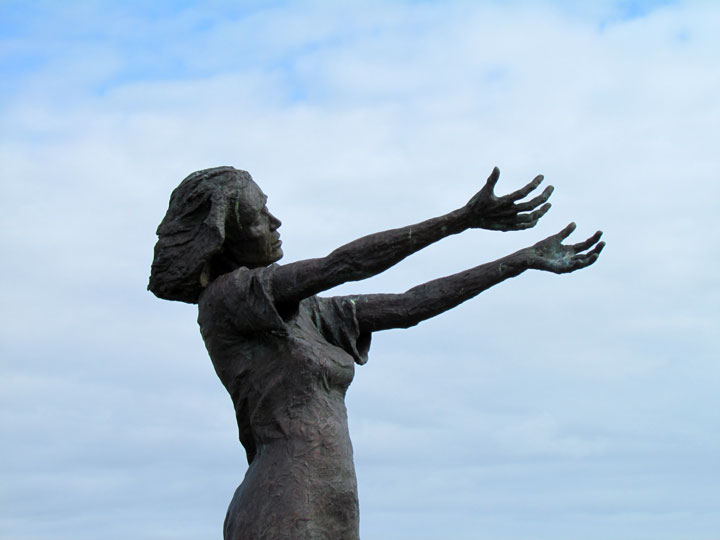 The "Waiting on Shore" monument, appropriately situated near the RNLI lifeboat station, depicts a woman holding her arms out to sea. This sculpture reflects the age-old anguish of a seafaring people who watched and waited for the safe return of loved ones.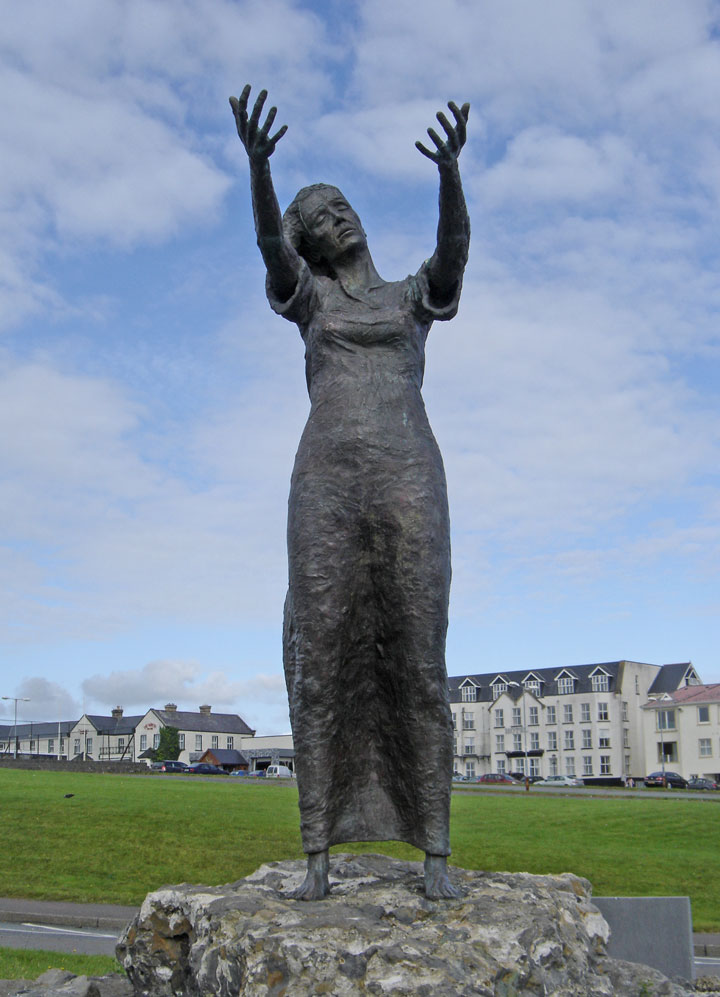 It is to honor the memory of those who sailed, or were lost at sea, that this woman, cast in bronze, stands:

"Lost at sea, lost at sea
Or in the evening tide
We loved you, we miss you
May God be with you abide".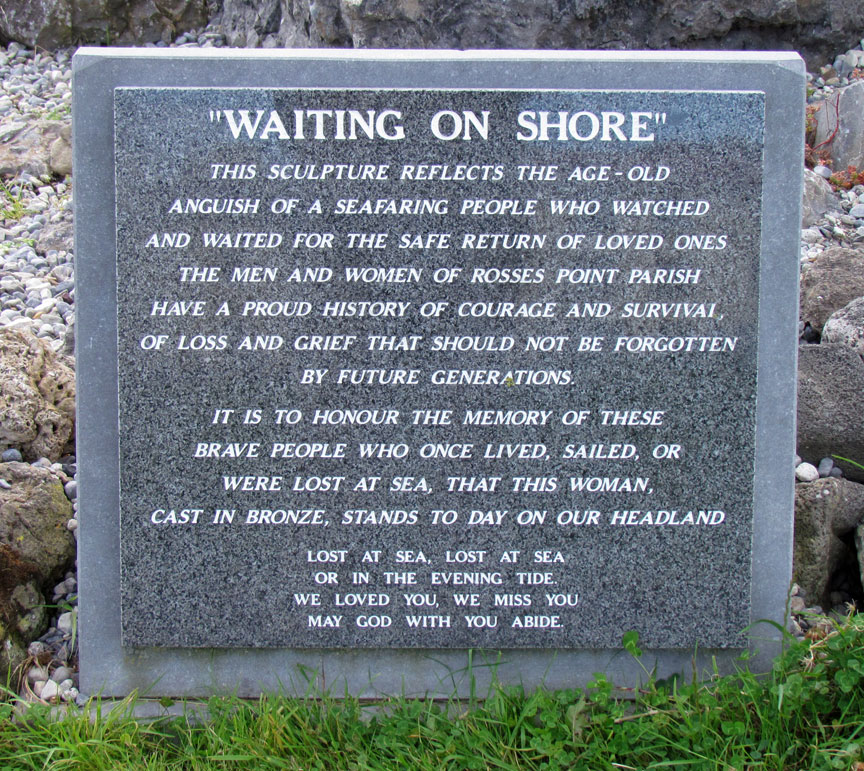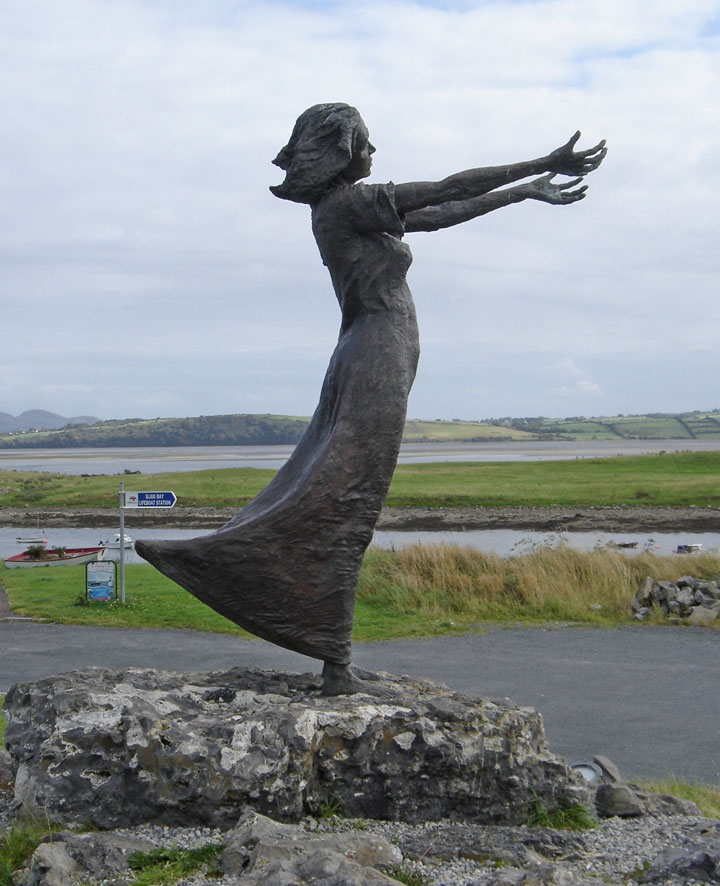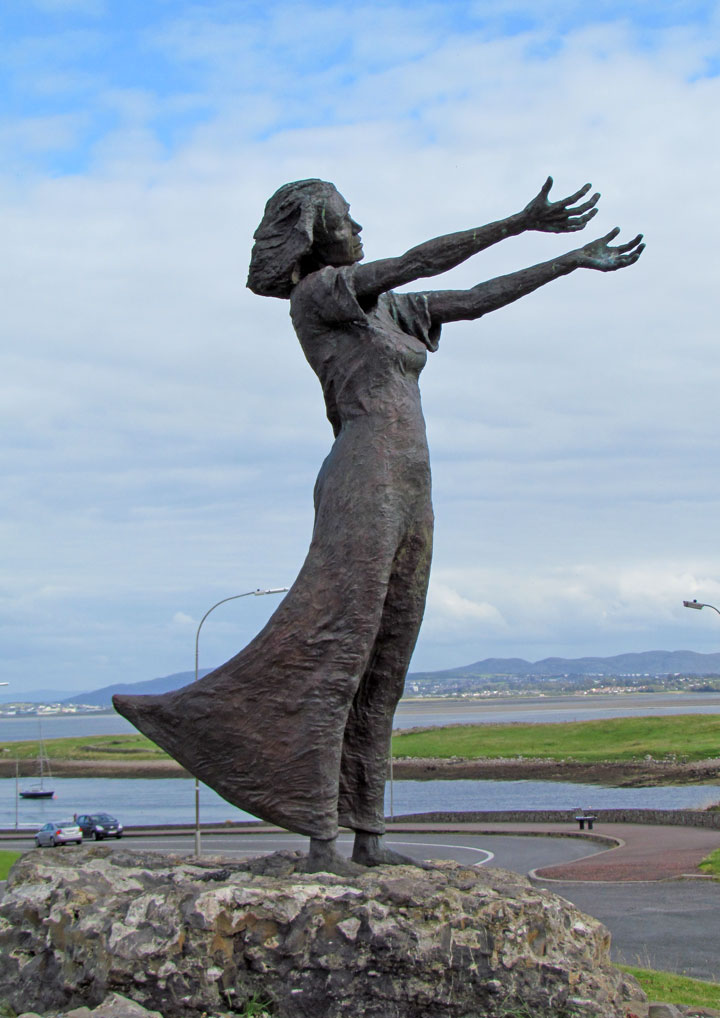 The Lifeboat Station is built next to the pier which hosts a number of fishing vessels. Sea Angling and Boat Charters also operate from here and offer a variety of services including deep sea angling, reef fishing, shark fishing (August-October), Coney Island taxis and eco tourism cruises.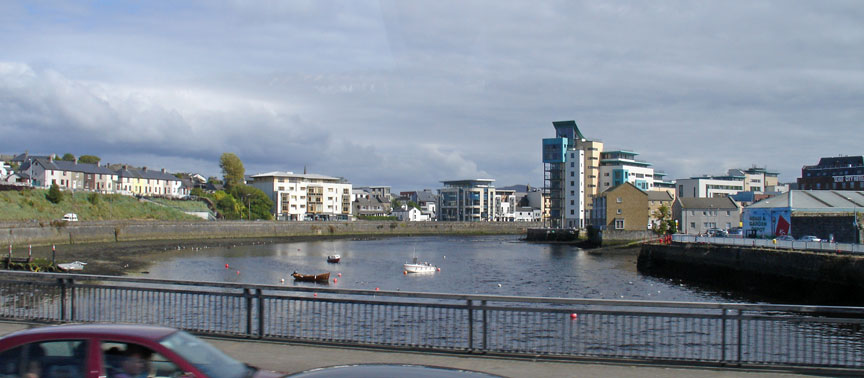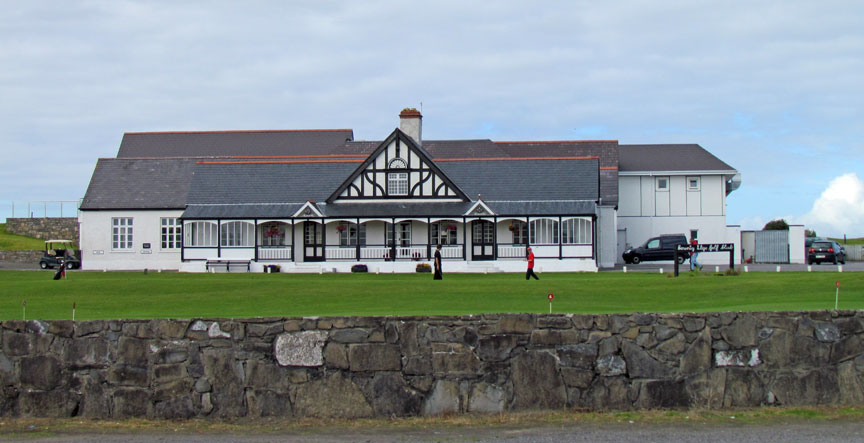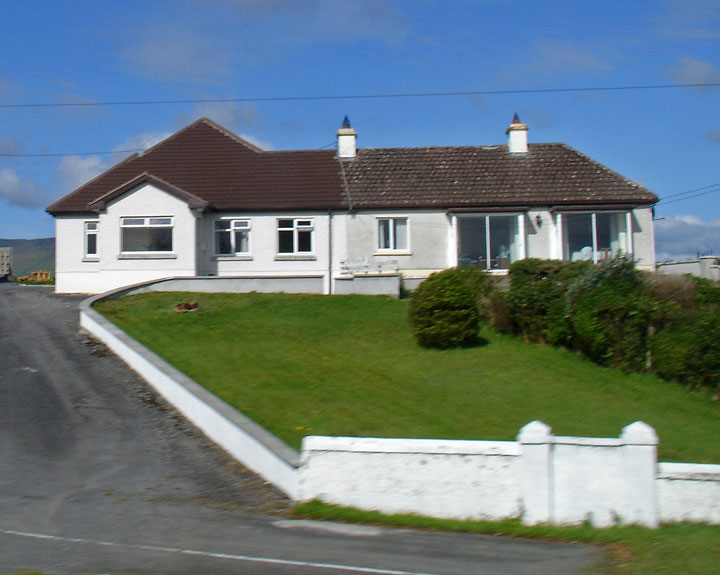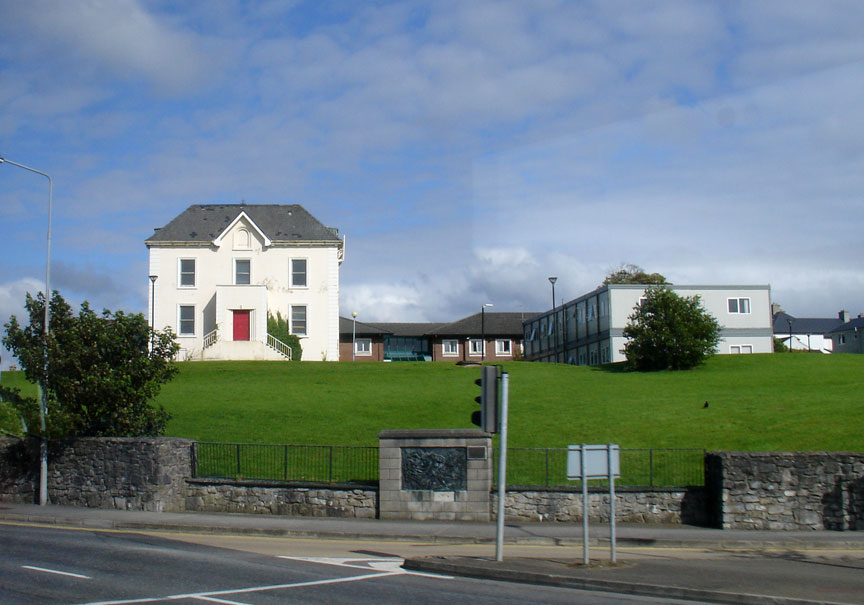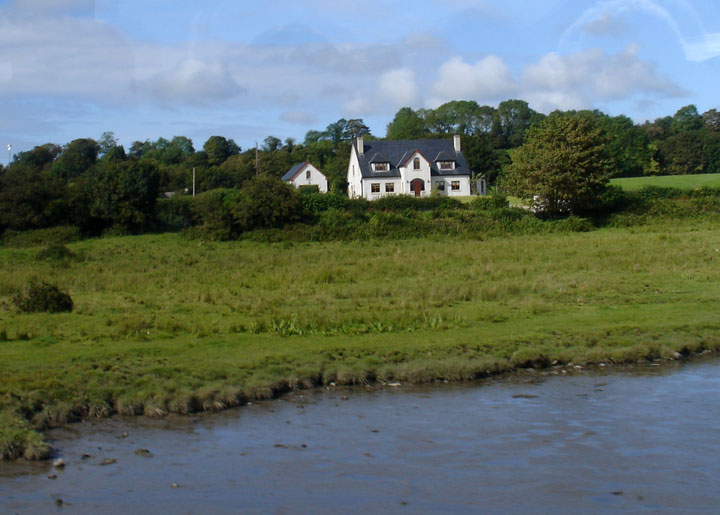 Elsinore Lodge was the seat of the Middleton Family where the Yeats brothers spent many a summer with their cousins. The house was built by the pirate captain John Black (Black Jack), and it is still said to be haunted by him (he supposedly knocks at the window pane three times, which should prove quite difficult at this stage). The house has fallen into disrepair, and even though plans to restore it emerge in the press every now and then, nothing has been done so far.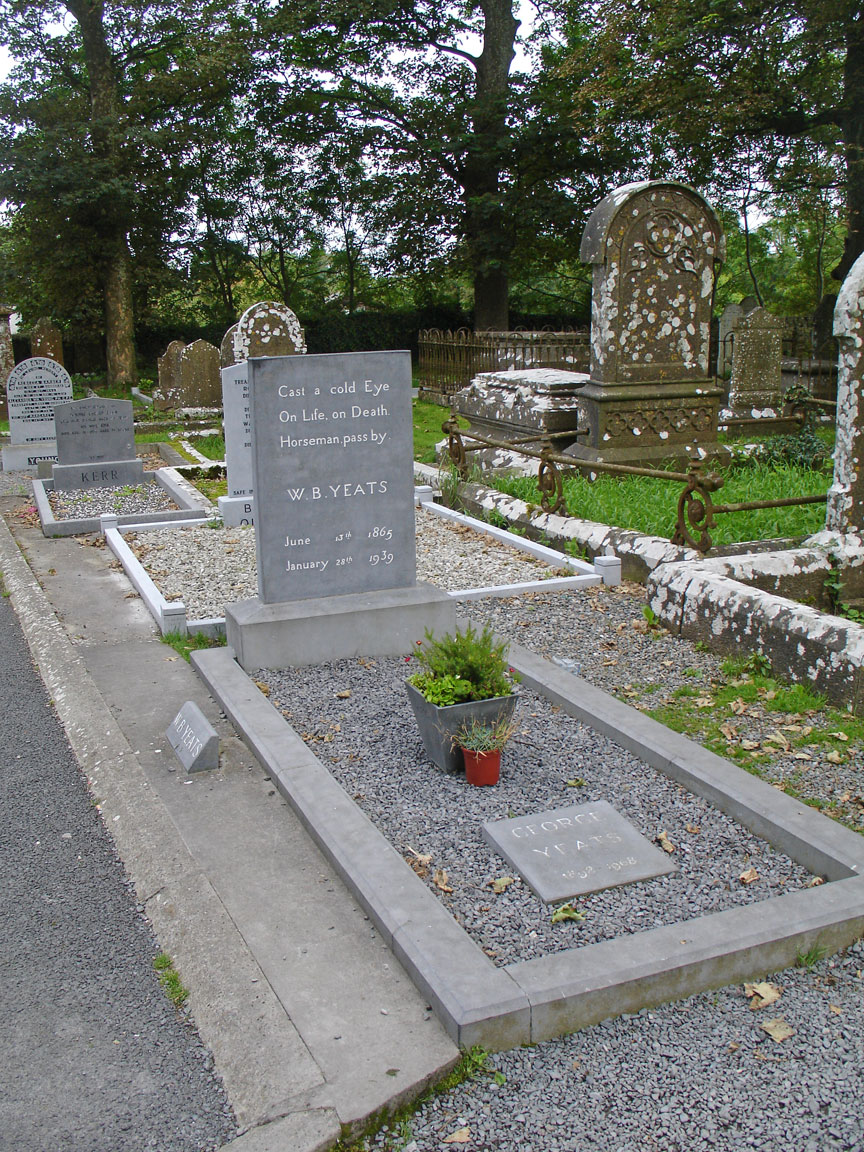 William Butler Yeats grave
The poet William Butler Yeats and his brother, the artist Jack Butler Yeats, spent their summer holidays at Elsinore House, in Rosses Point.
Waiting On Shore monument
Text from Wikipedia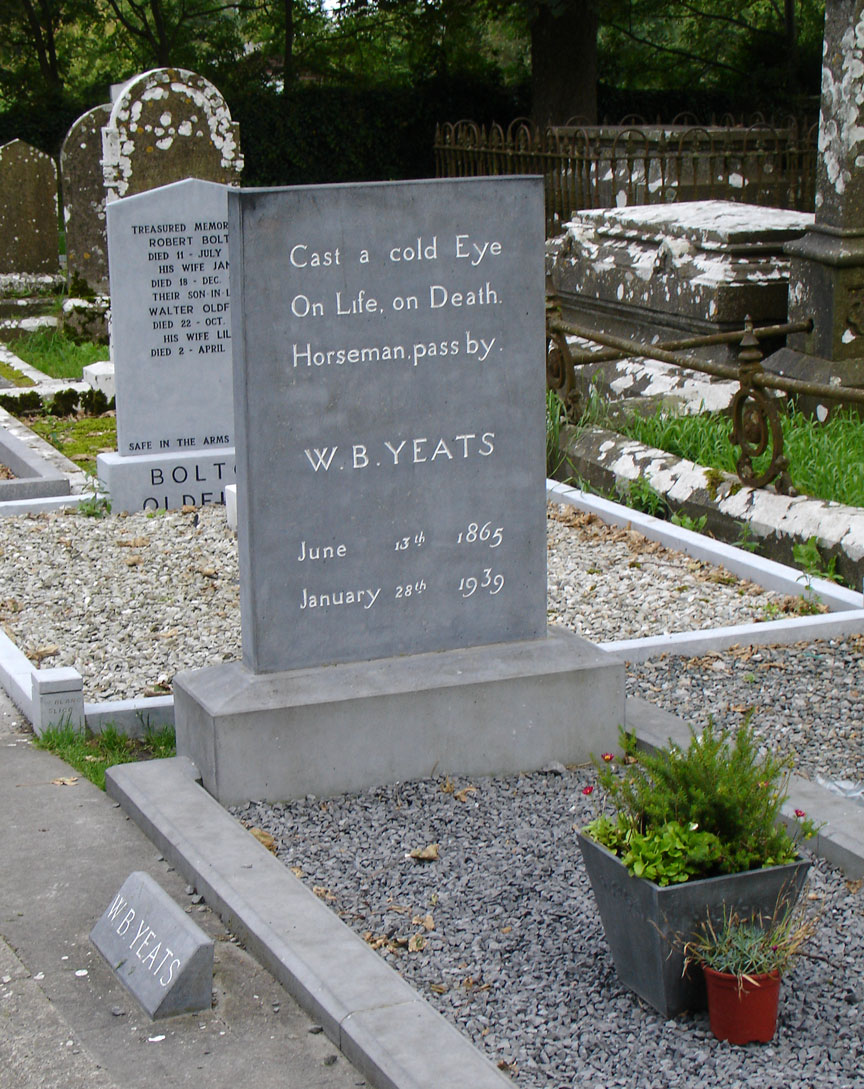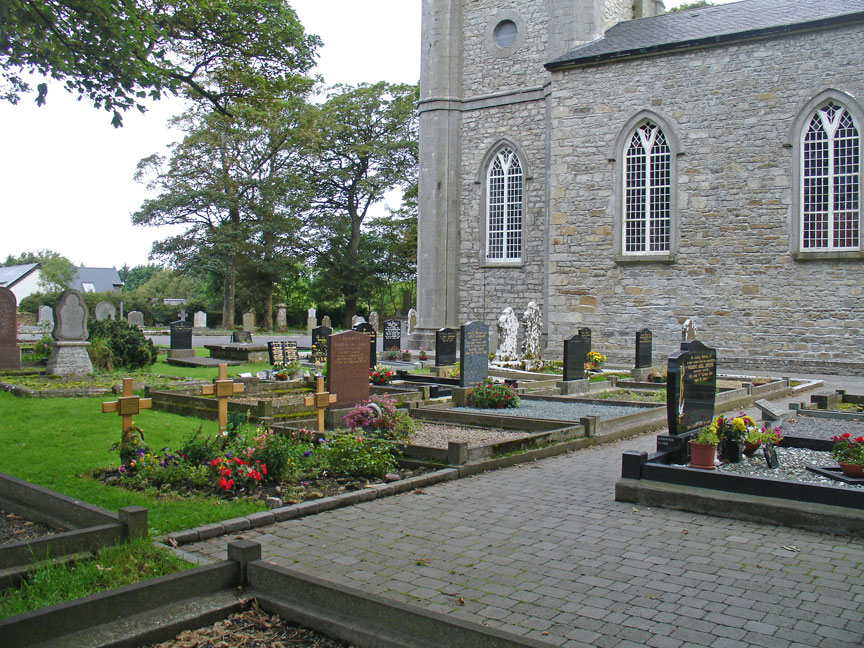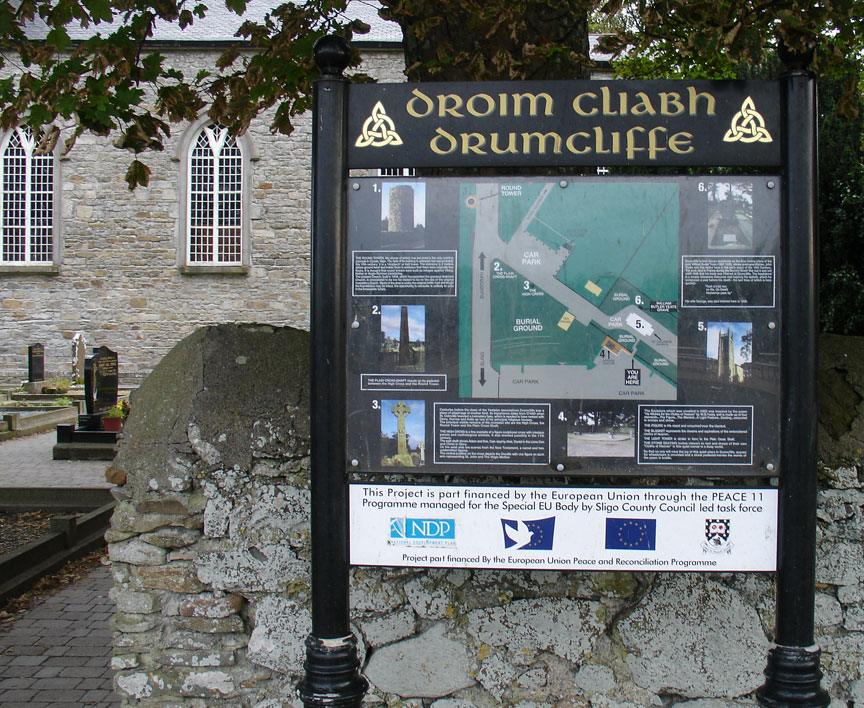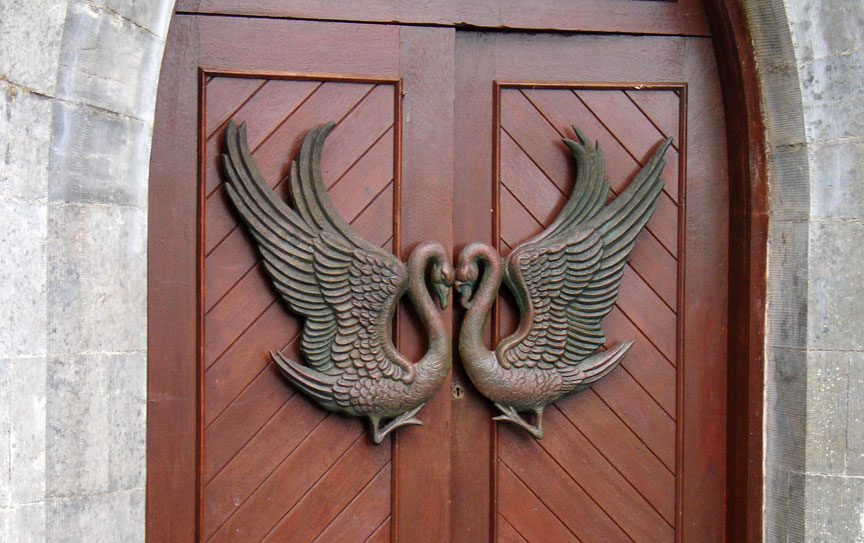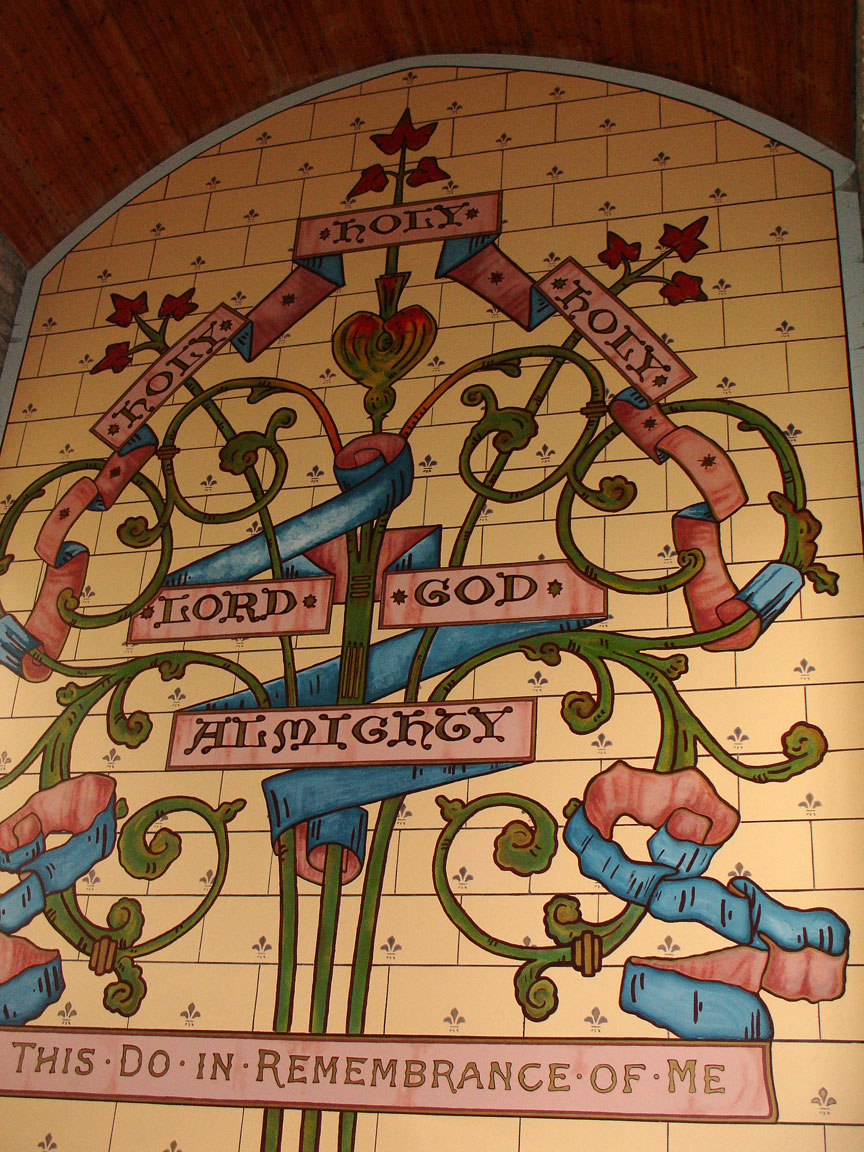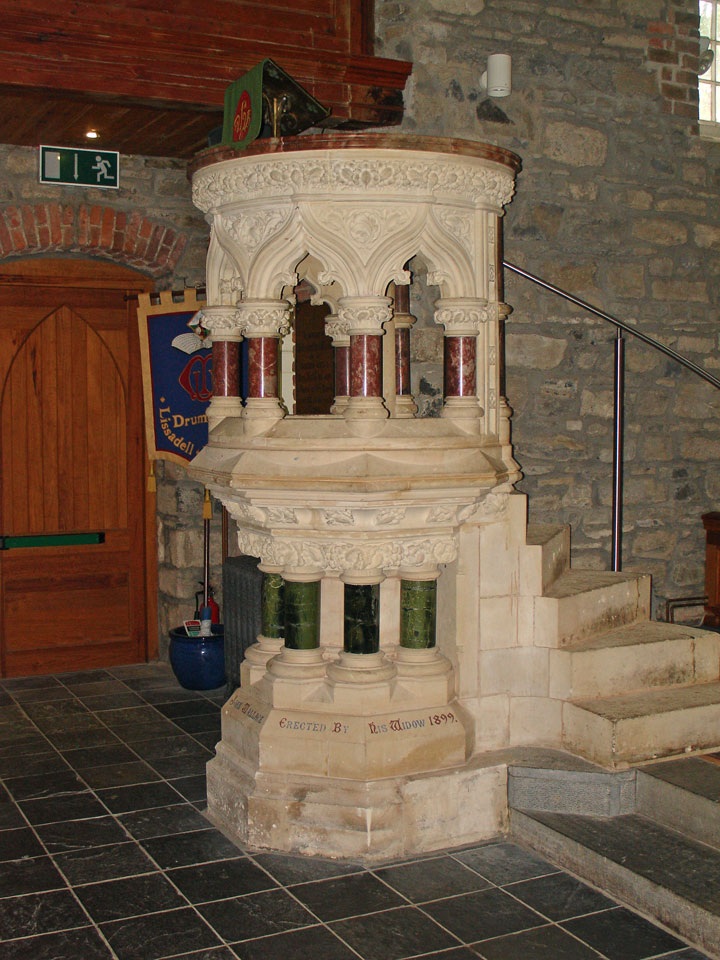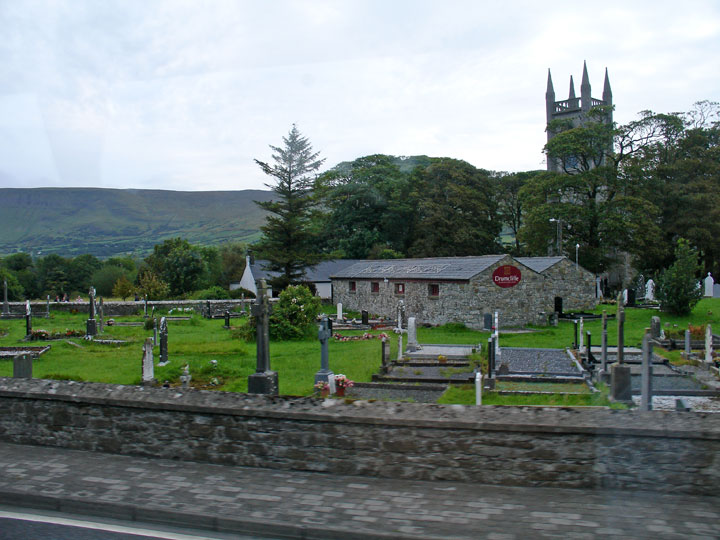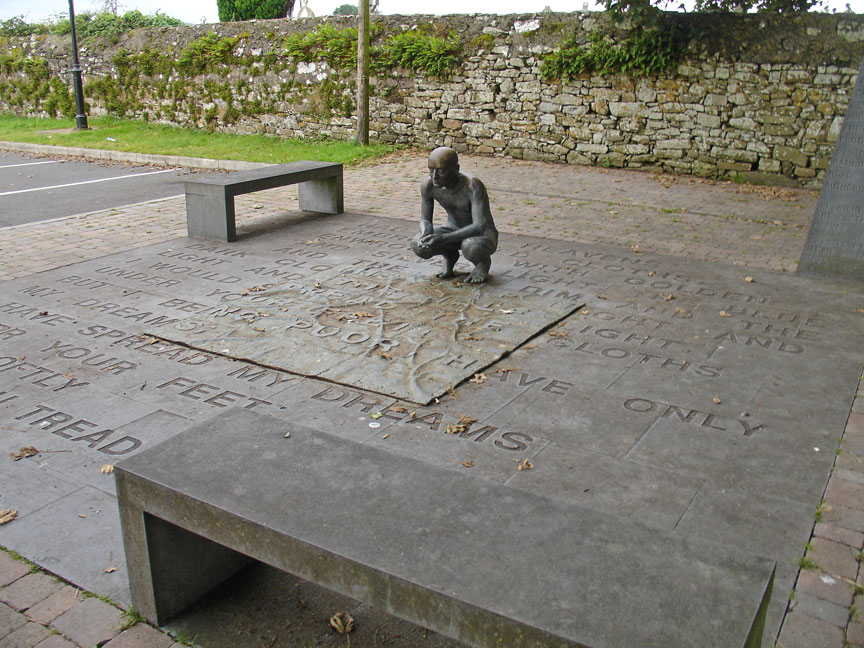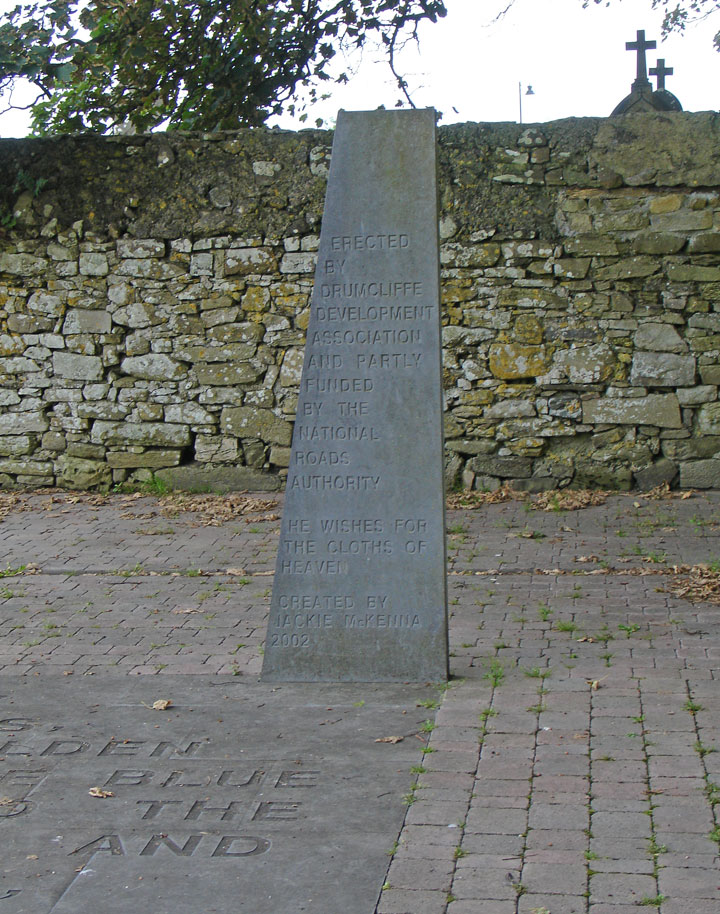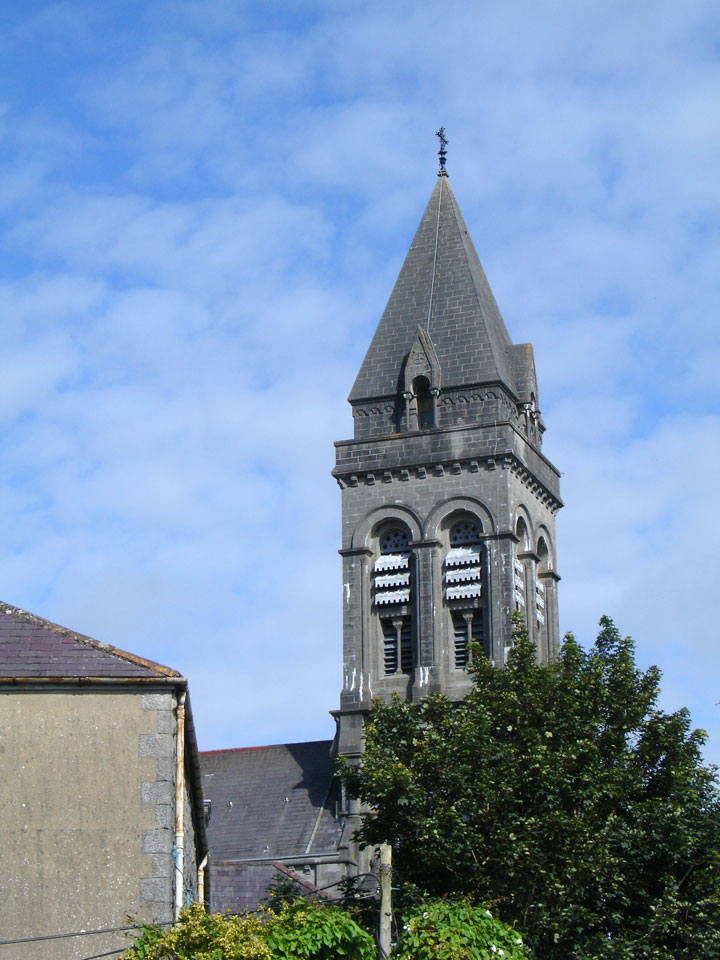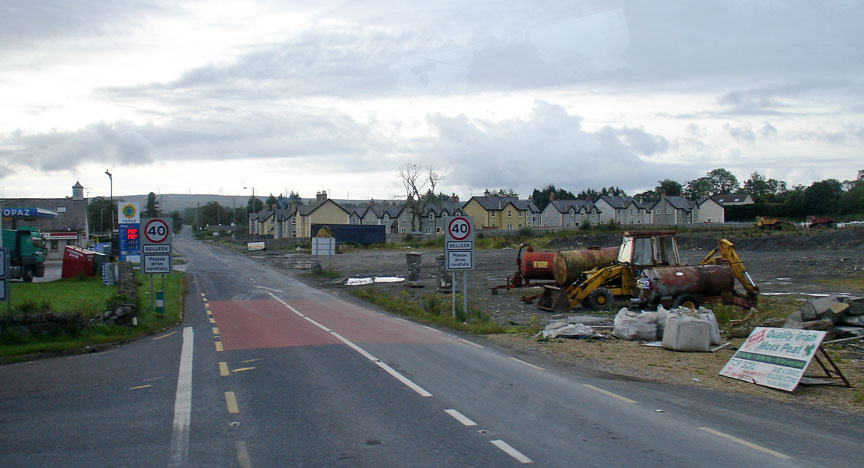 red band marks the border with Northern Ireland
---
---