Sneem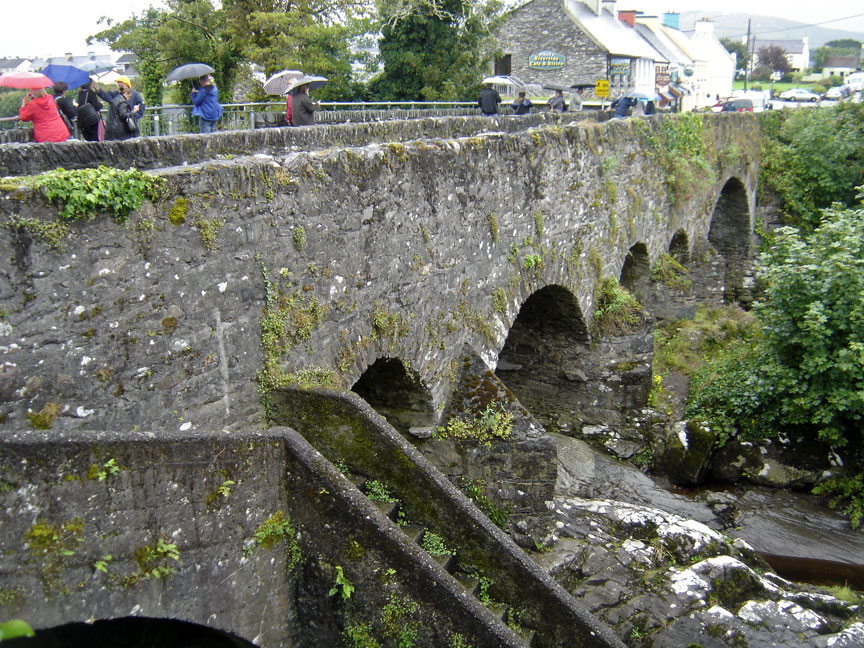 Sneem in the rain
Sneem (Irish: An tSnaidhm) is a town situated on the Iveragh Peninsula (part of the Ring of Kerry) in County Kerry in the southwest of Ireland. It lies on the estuary of the River Sneem. National route N70 runs through the town.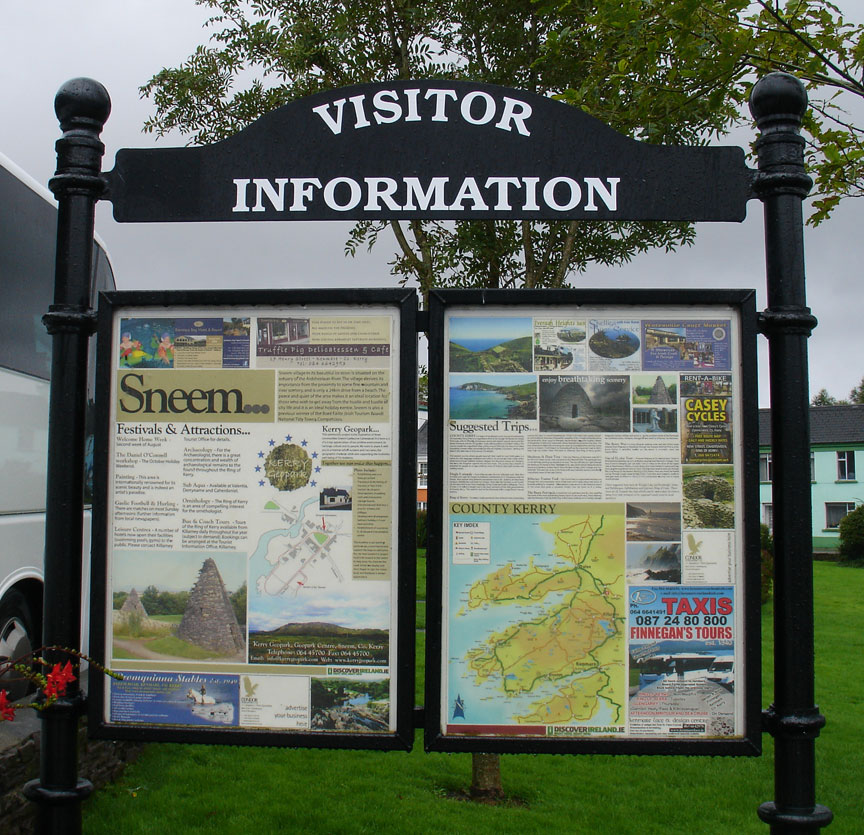 The Irish town name, "An tSnaidhm", means "The Knot" in English. One explanation of the name is that a knot-like swirling is said to take place where the Sneem river meets the currents of Kenmare Bay in the estuary just below the village.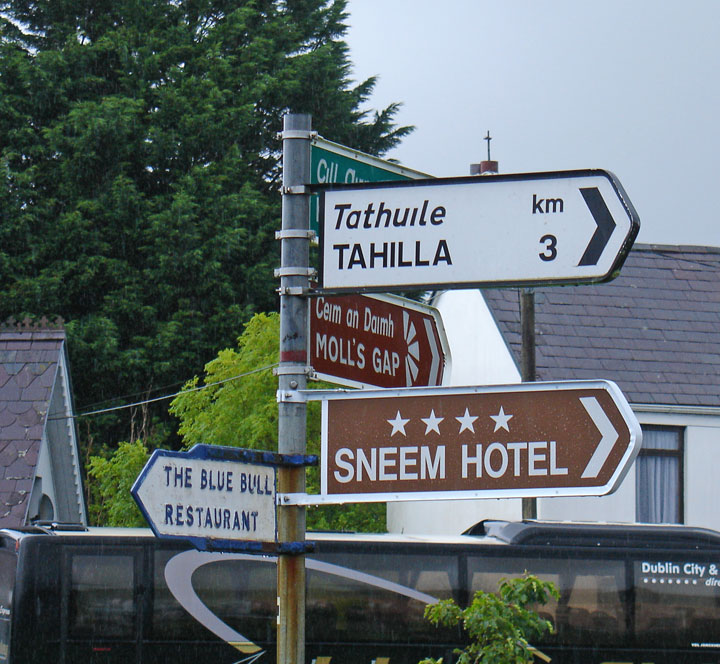 Sneem village comprises two squares, North and South. A bridge in the middle of the village, viewed from overhead, acts as a knot between the two squares. A less common explanation is that Sneem is the knot in the scenic Ring of Kerry.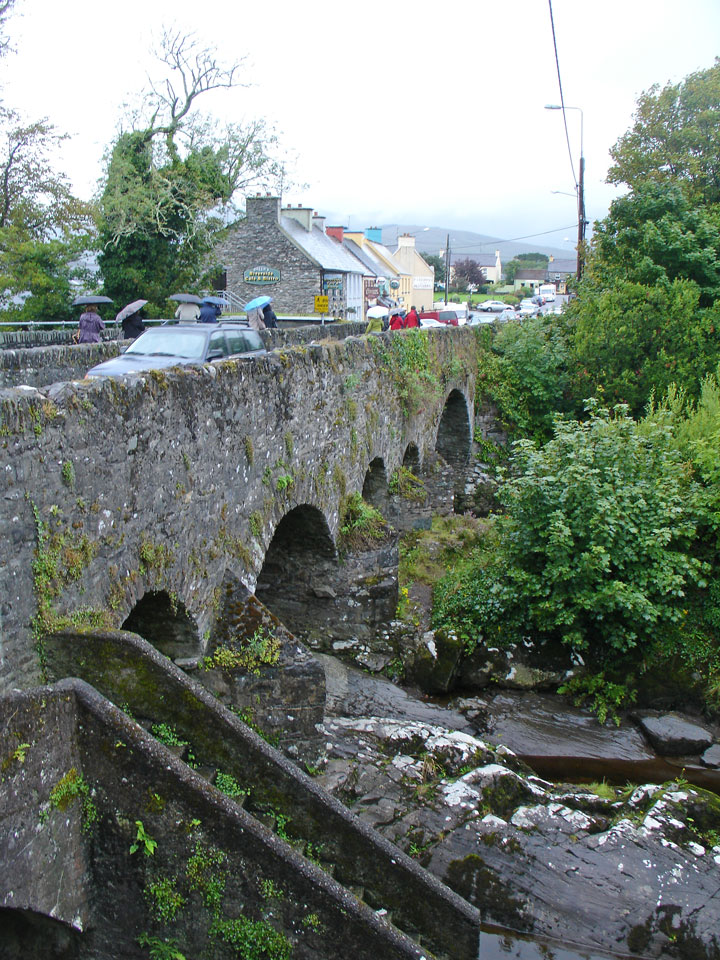 the bridge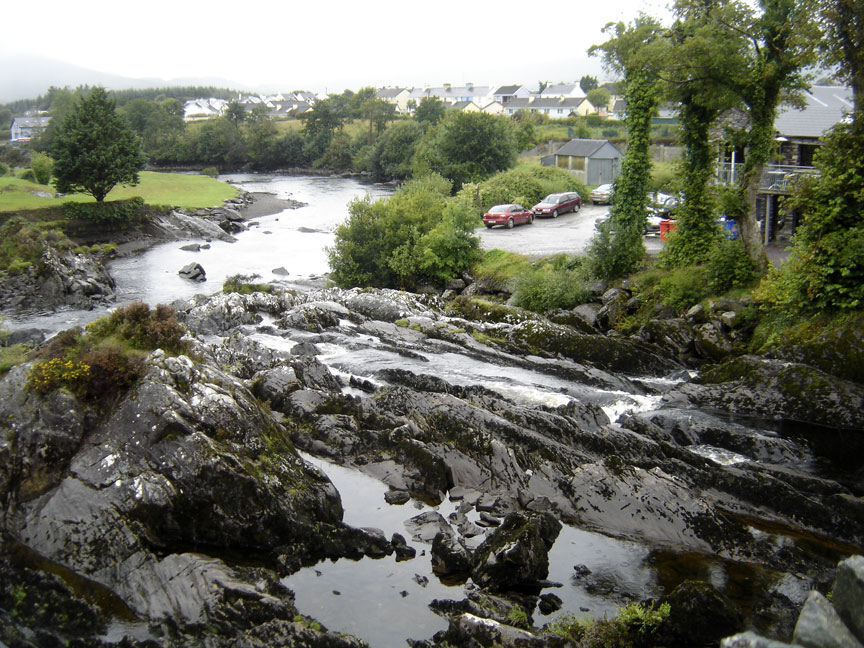 the stream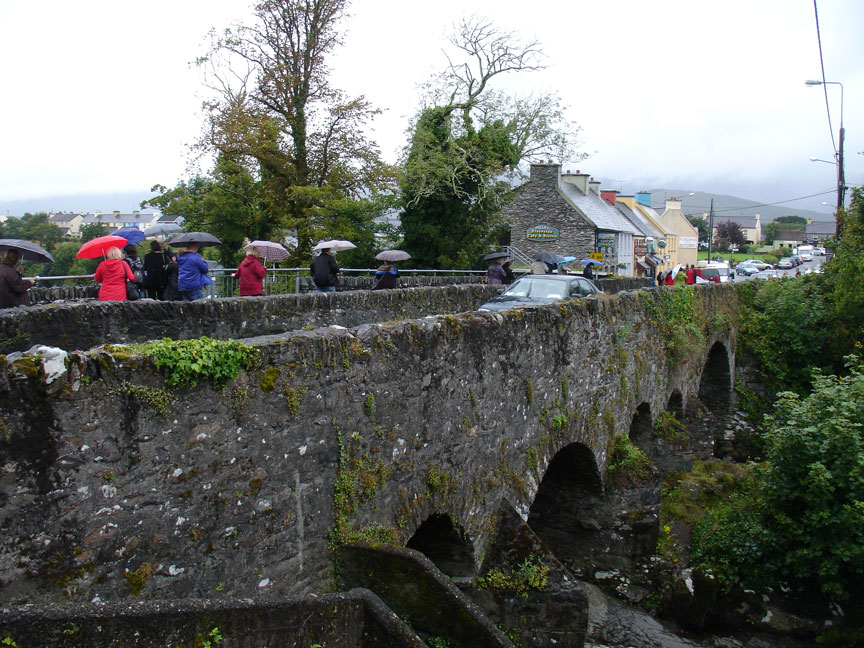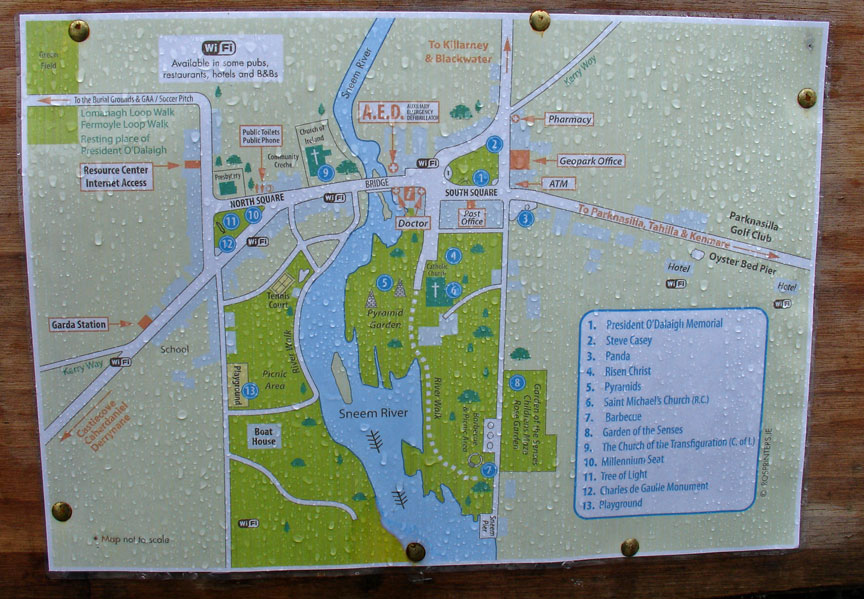 A book, Sneem, The Knot in the Ring, recounts the area's history. In 2000, a time capsule was buried in the centre of the town, to be opened in 2100.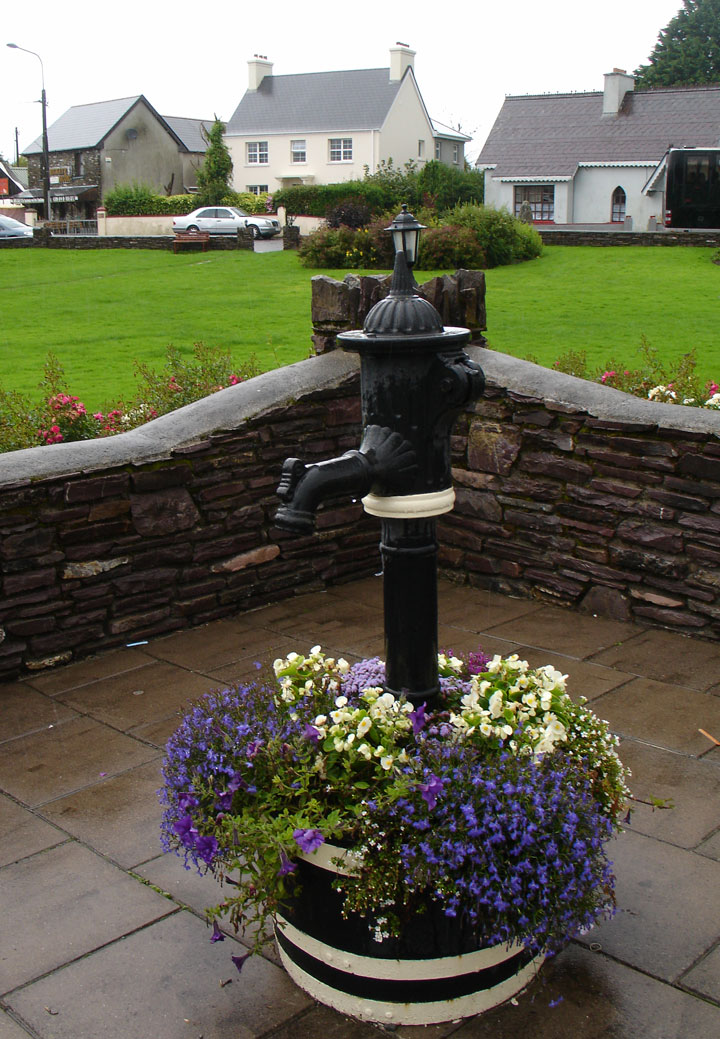 There is much public sculpture in Sneem. The work of Vivienne Roche, Alan Hall, Tamara Rikman and a panda sculpture donated by the Peoples Republic of China can be seen in various locations. "The Risen Christ" by Brother Joseph McNally is located in the grounds of St. Michael's Church and the goddess Isis donated by the people of Egypt stands at "The Way The Fairies Went", a collection of buildings designed by Kerry sculptor James Scanlon, and executed by local stoneworkers overlooking the river near St. Michael's Church. It was financed by the Arts Council of Ireland as a result of Sneem winning the Irish Tidy Towns Competition in 1987. The project was completed in 1989-90. The buildings won the National Landscape Award in 1997.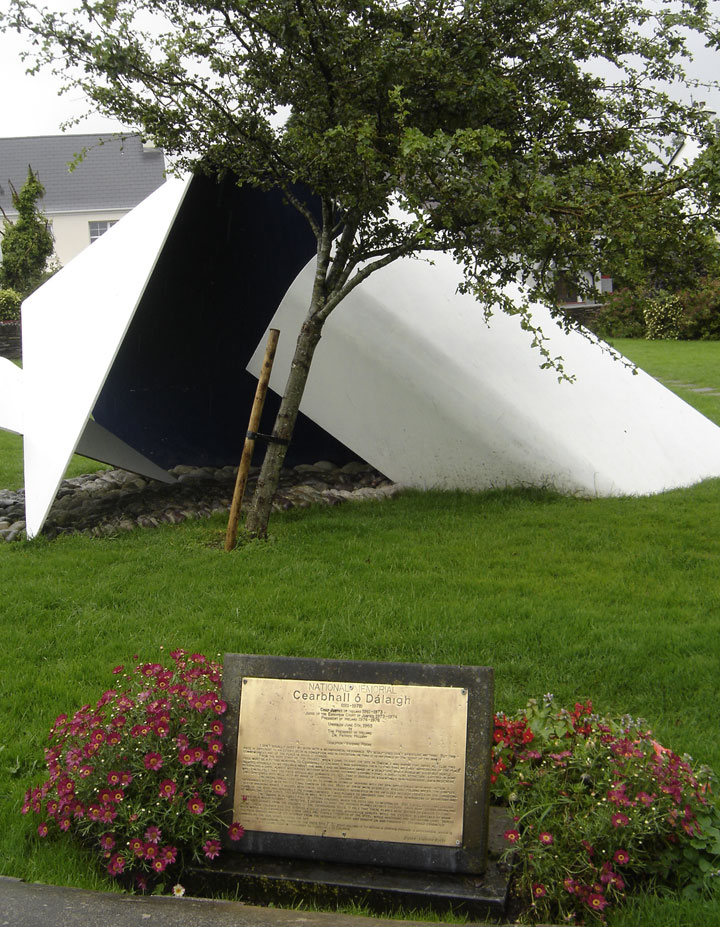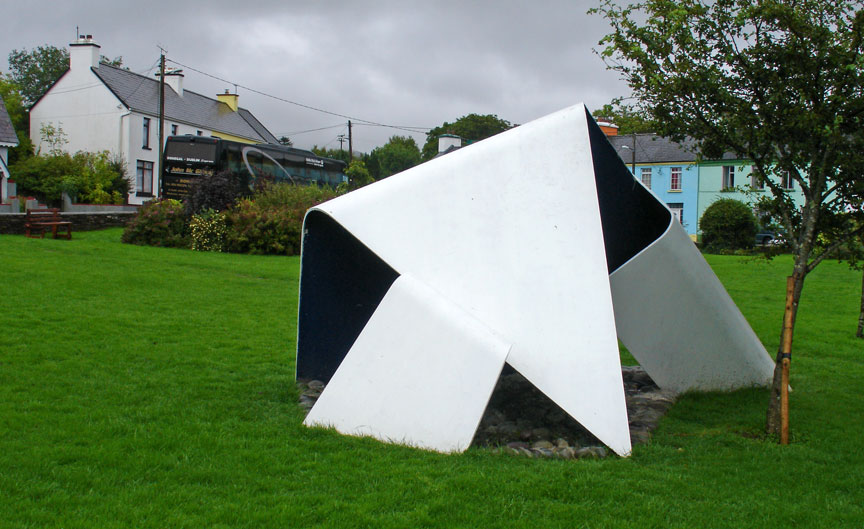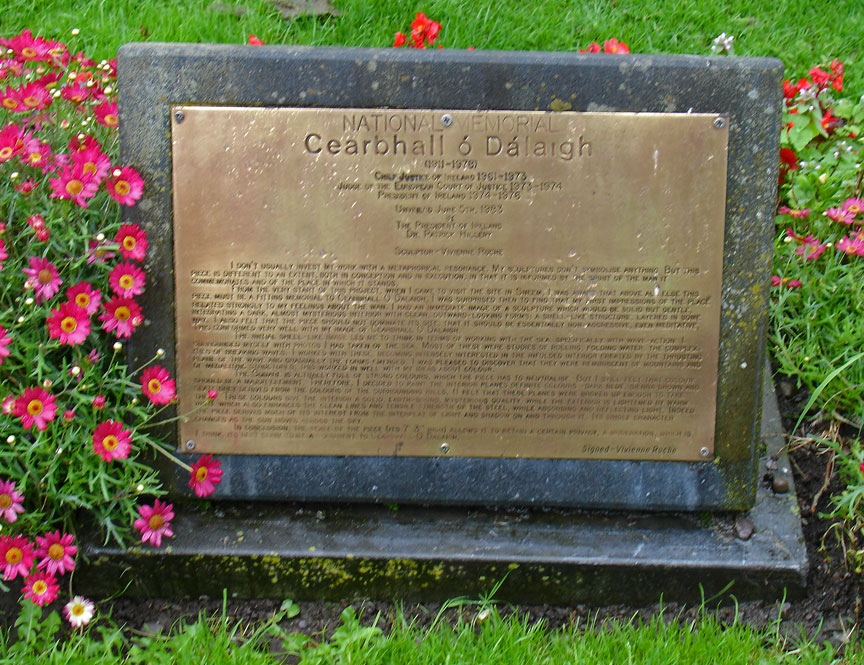 In March 1978, the state funeral of former President Cearbhall Ó Dálaigh took place in Sneem; Ó Dálaigh lived in the area before his death.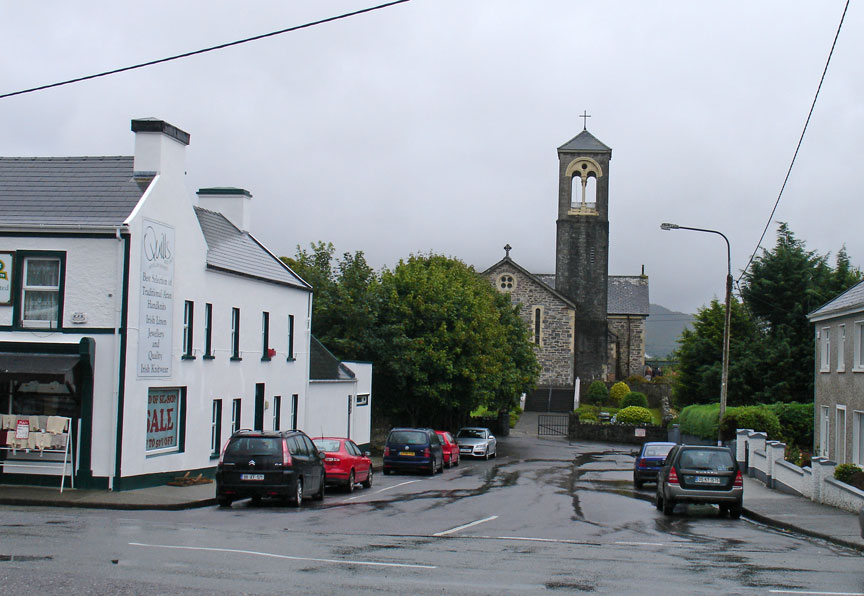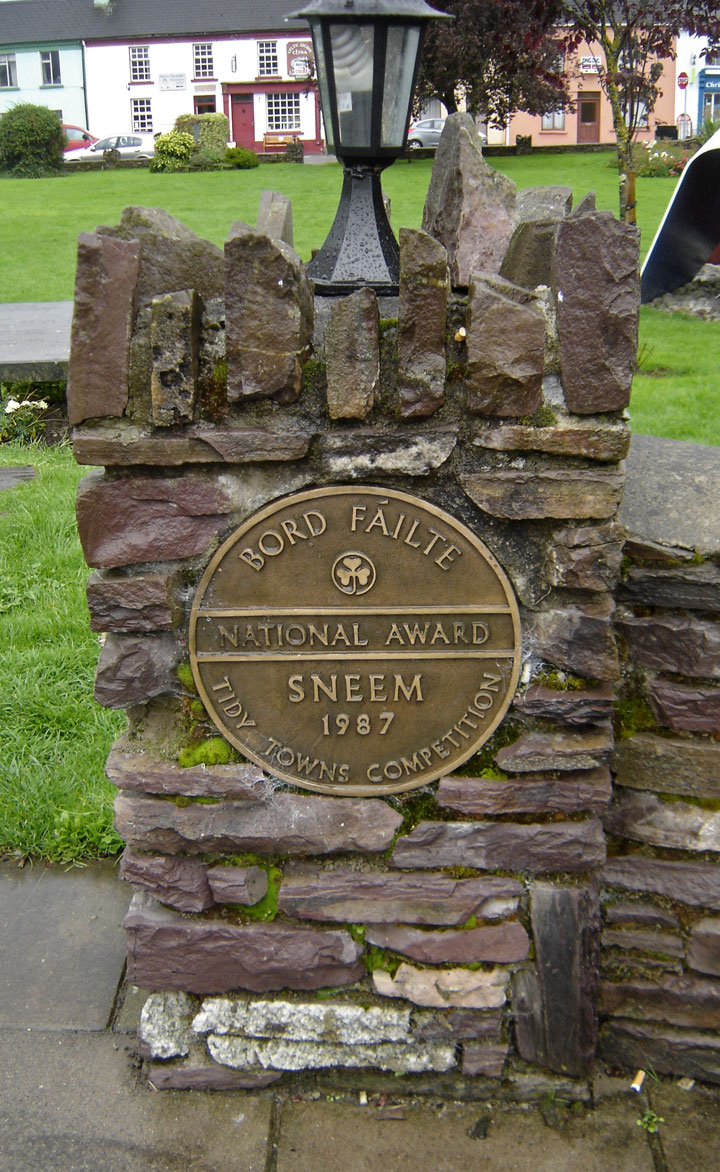 A number of common Irish family names are associated with Sneem, including Sullivan and O'Sullivan. Because there can be many O'Sullivans, locals append words to differentiate between them, for example "O'Sullivan-Mountain".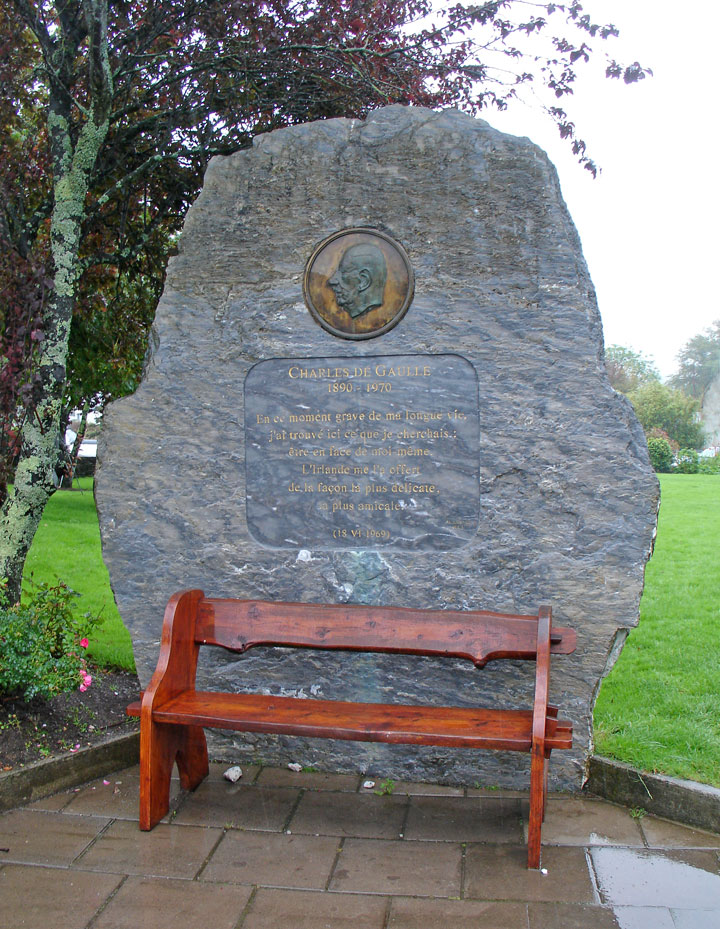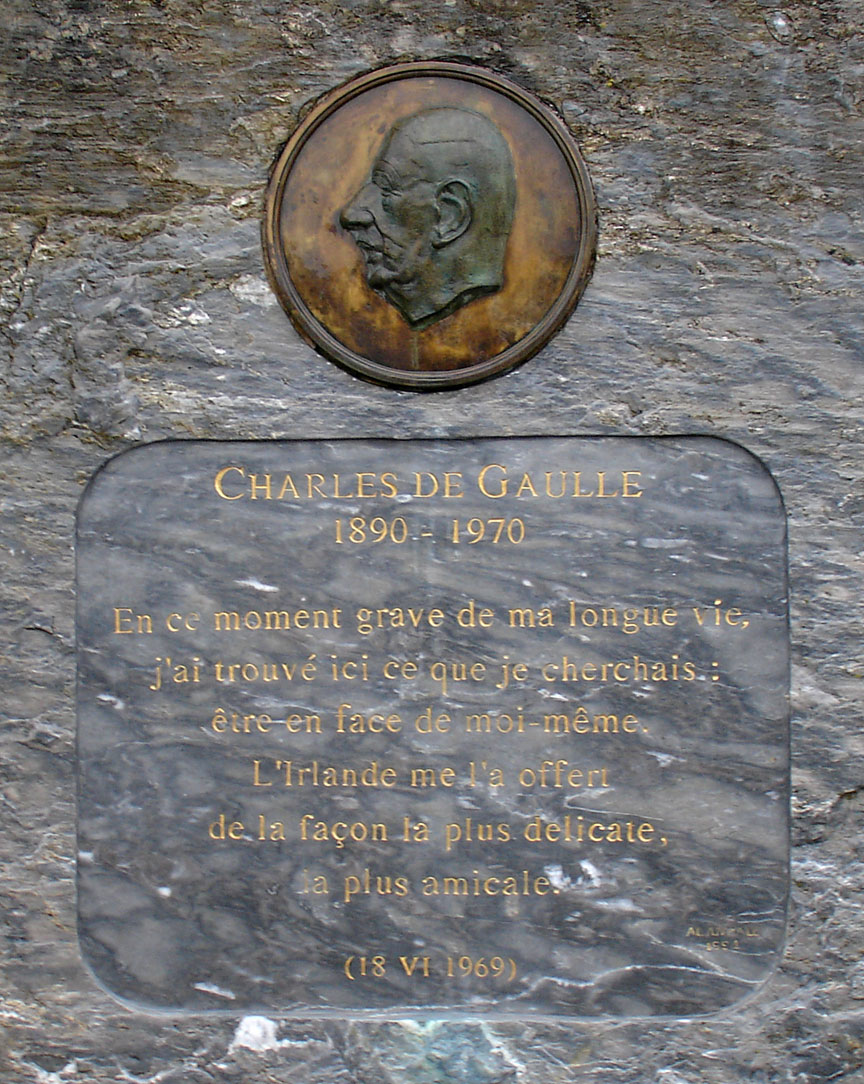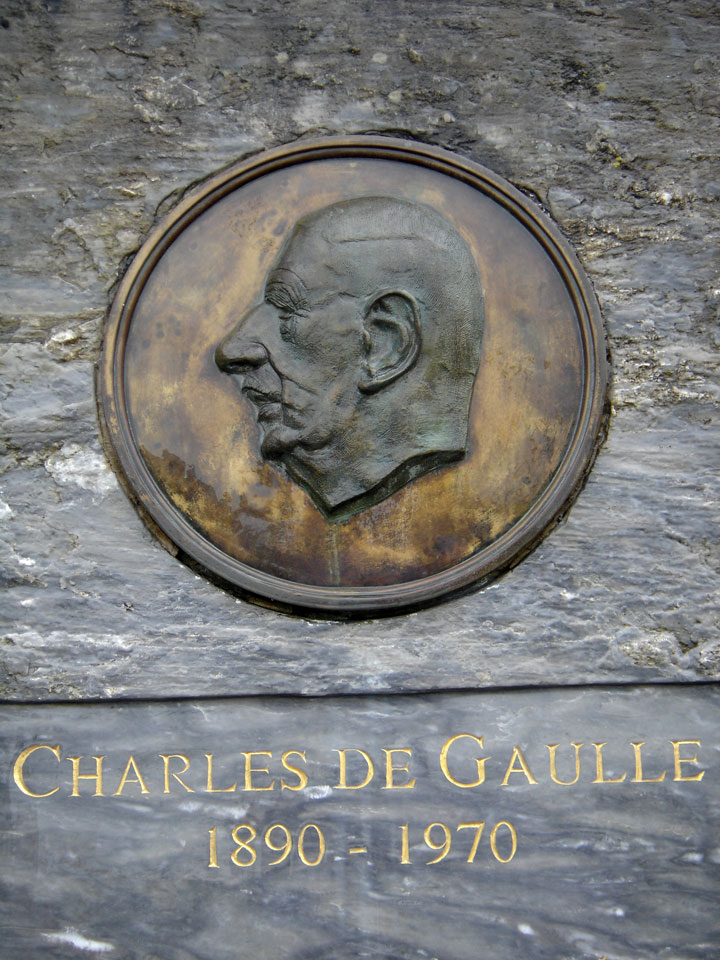 Former French President Charles de Gaulle visited Sneem on numerous occasions and a sculpture commemorates this in the village.
Text from Wikipedia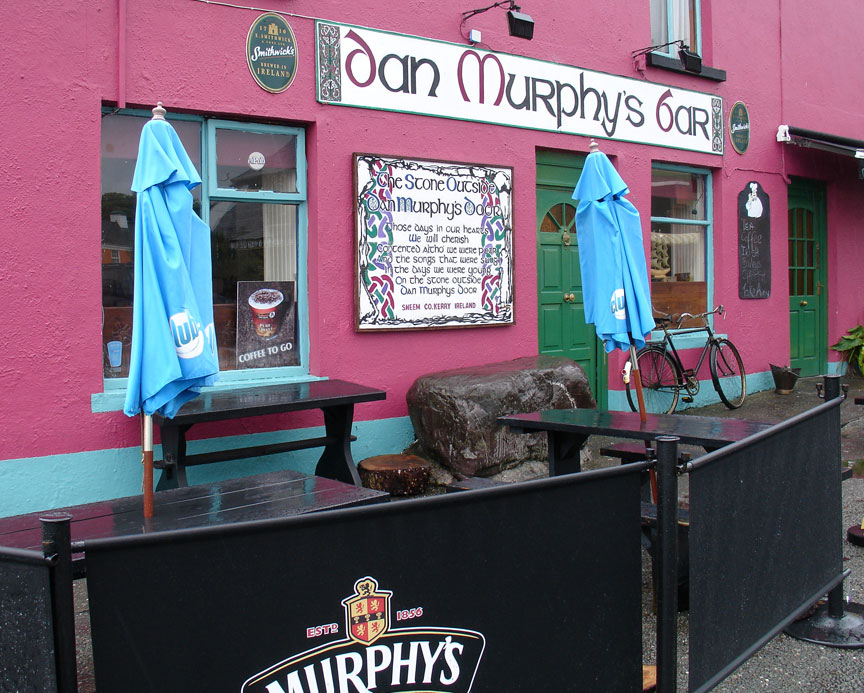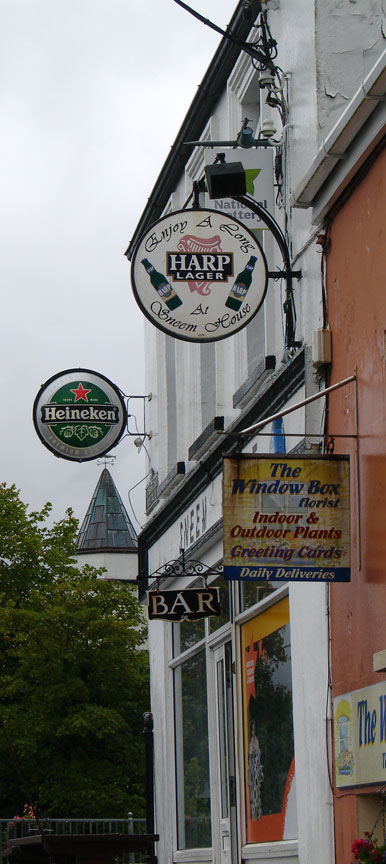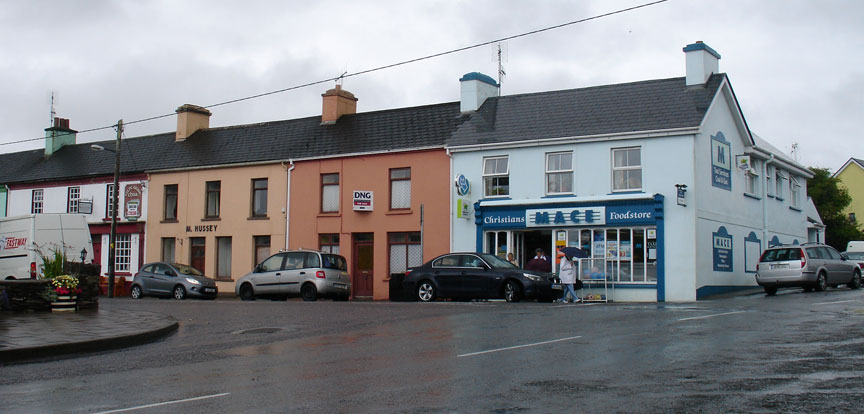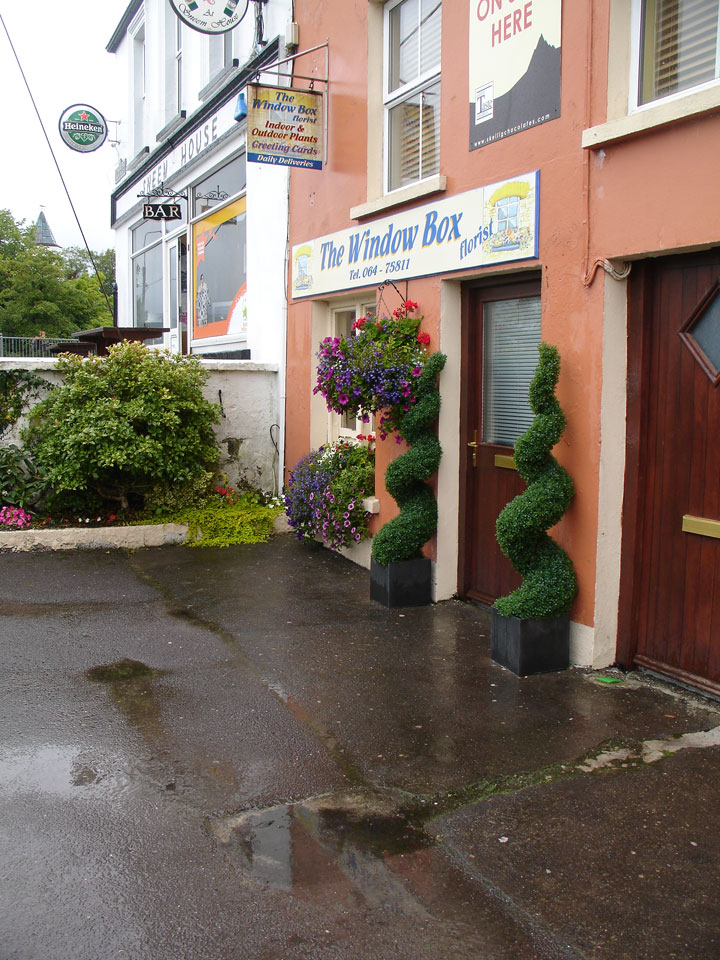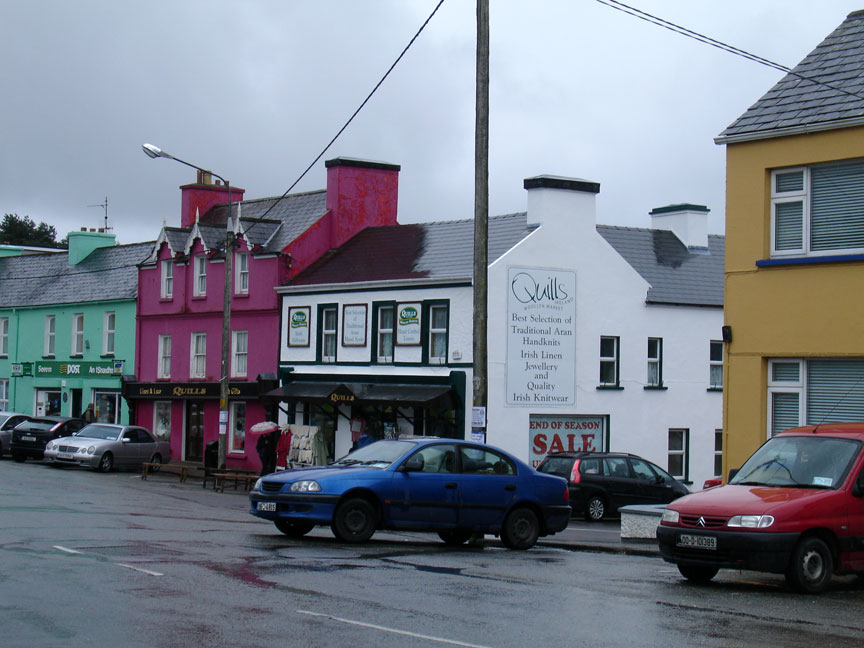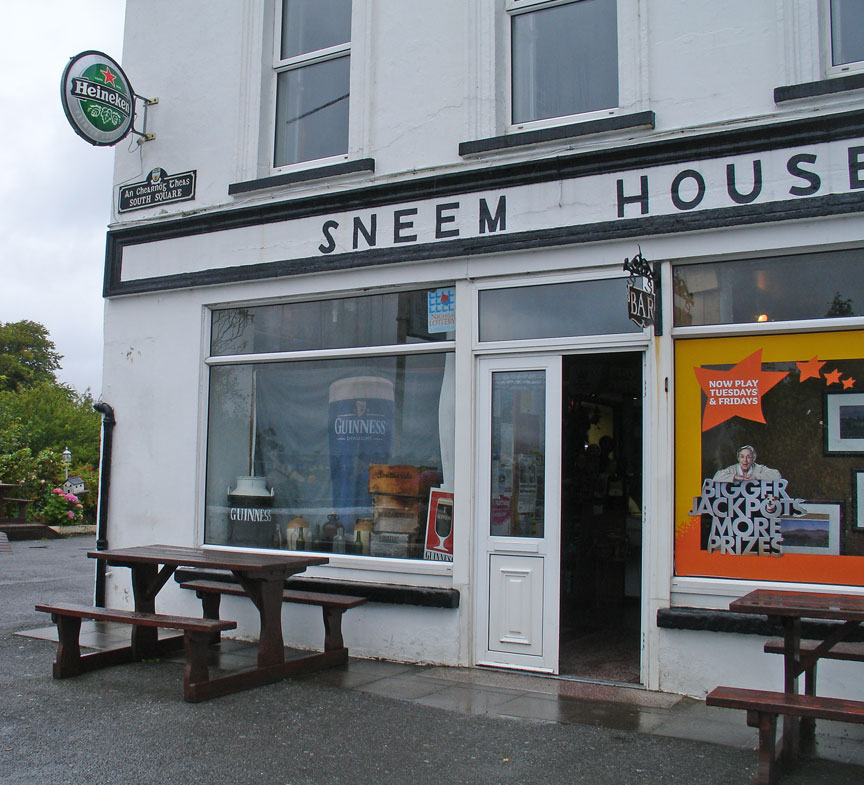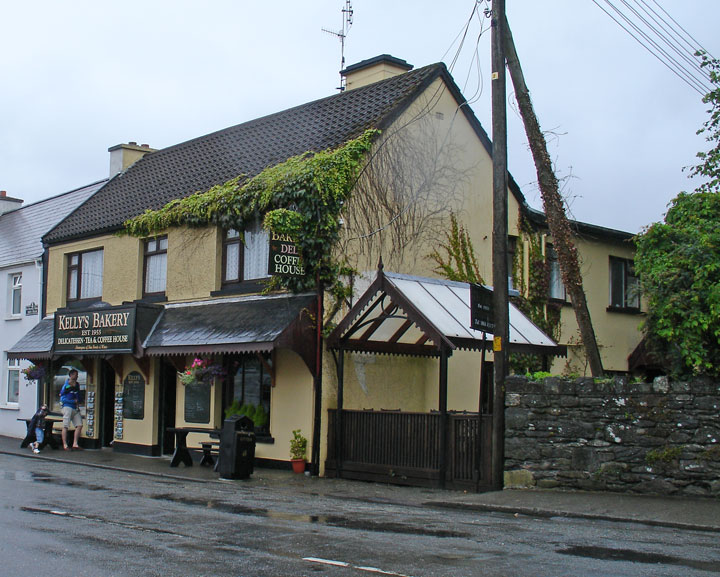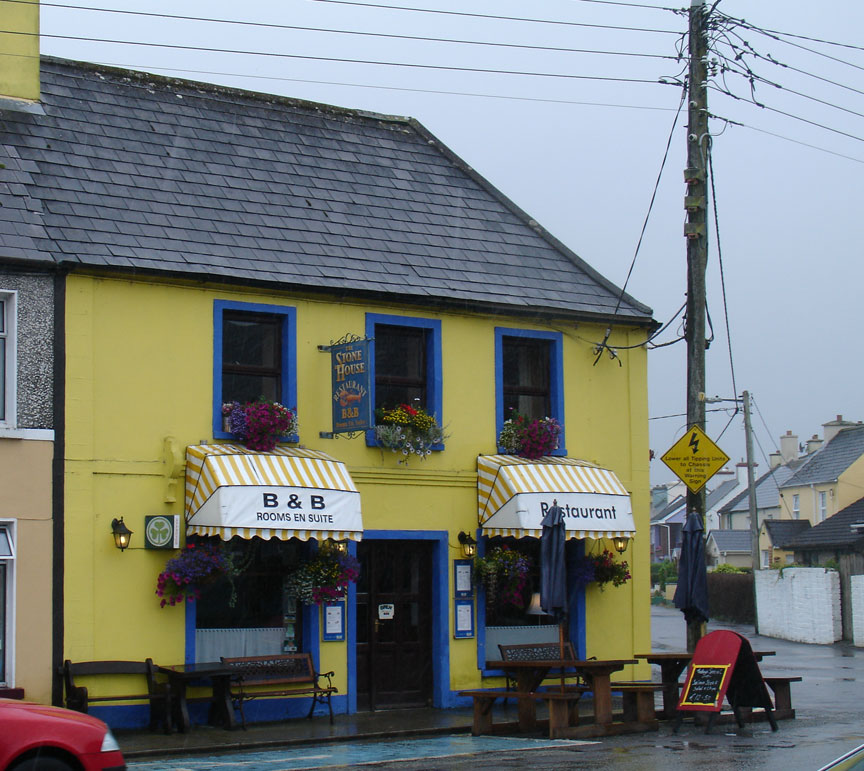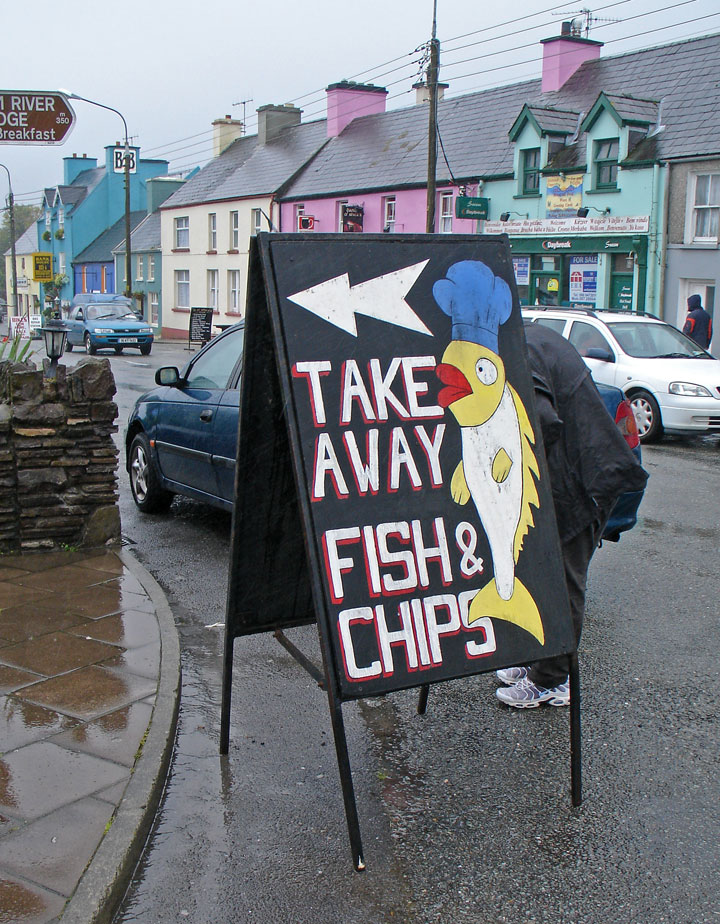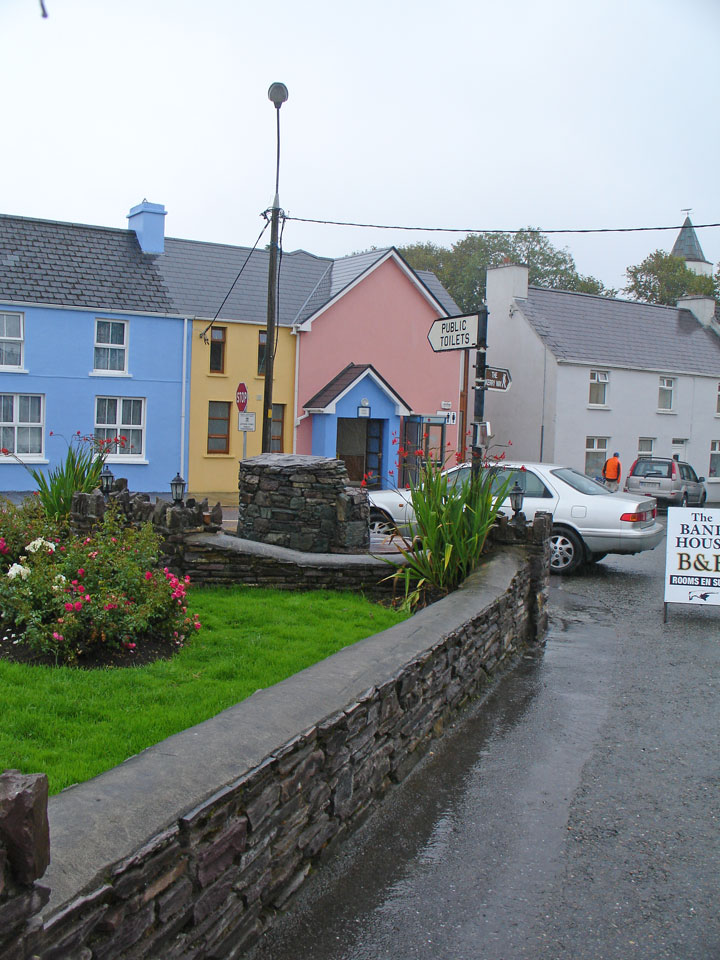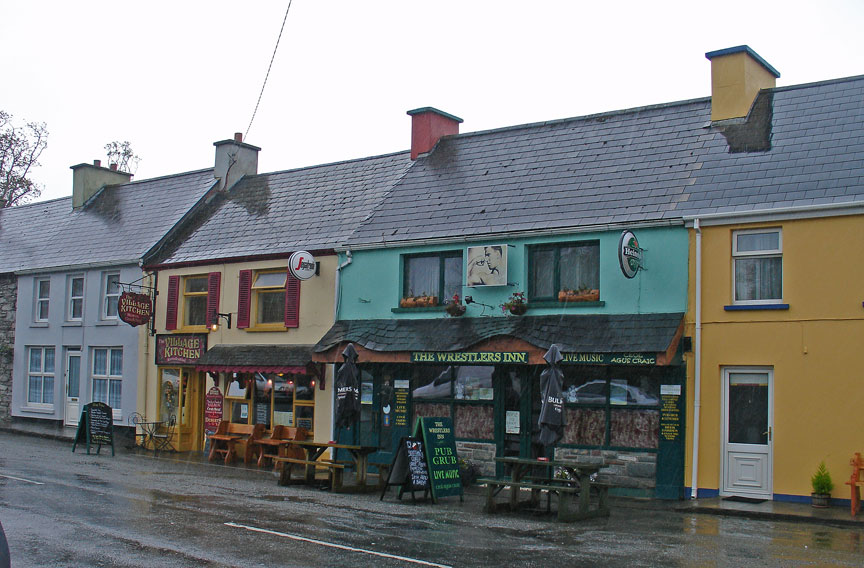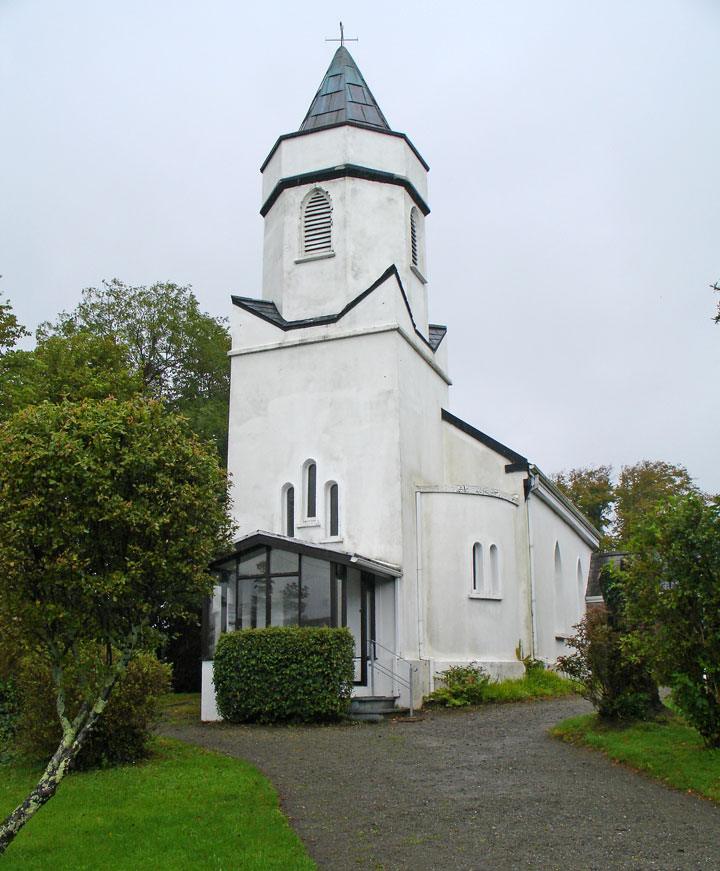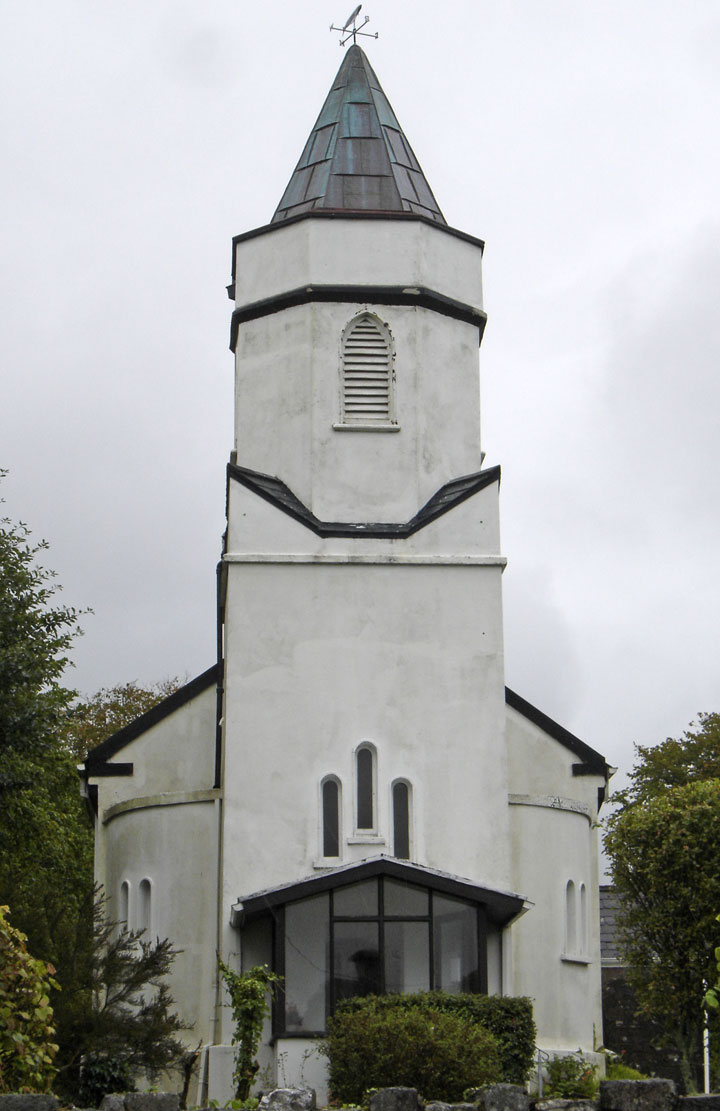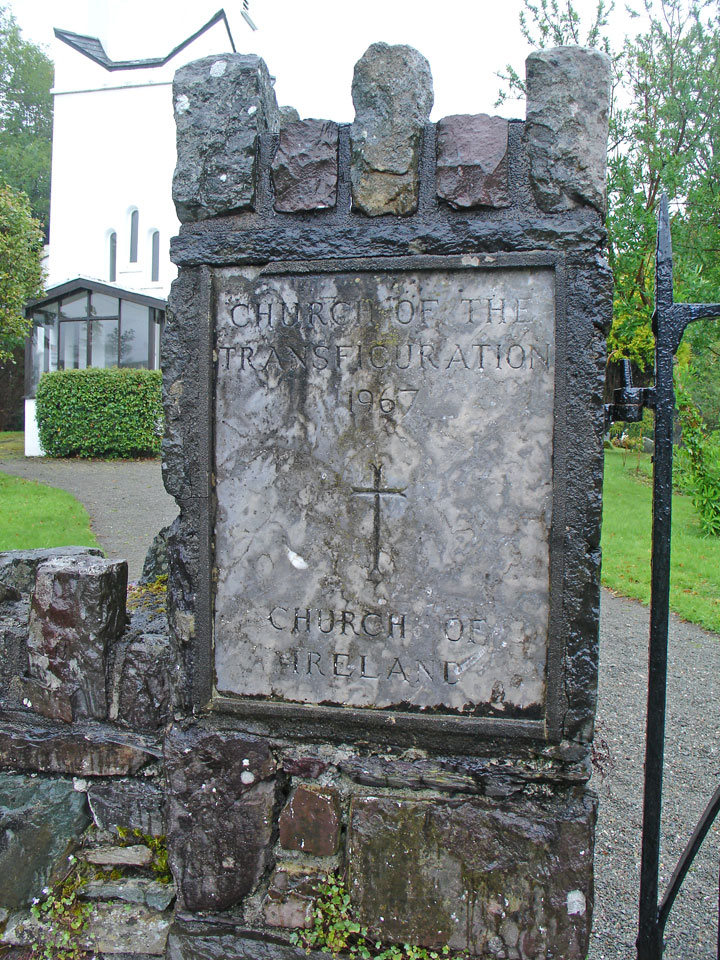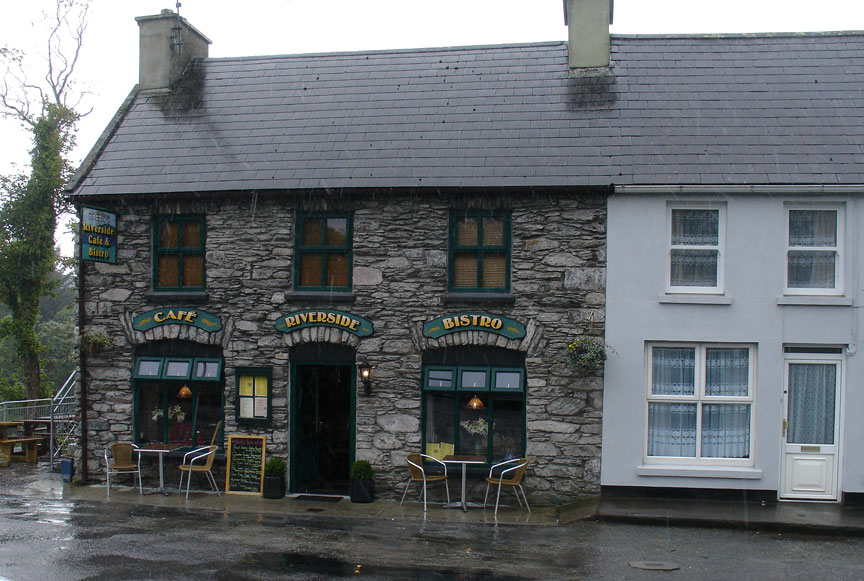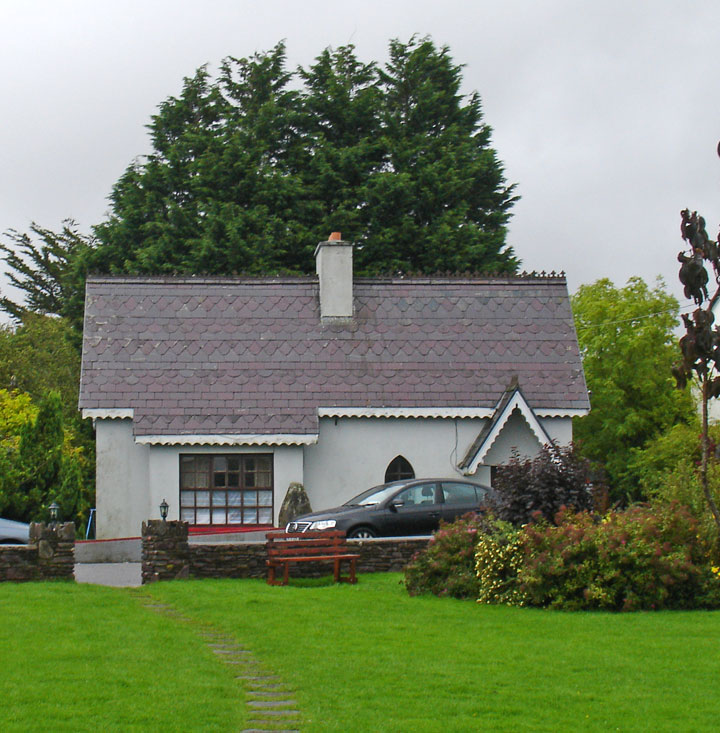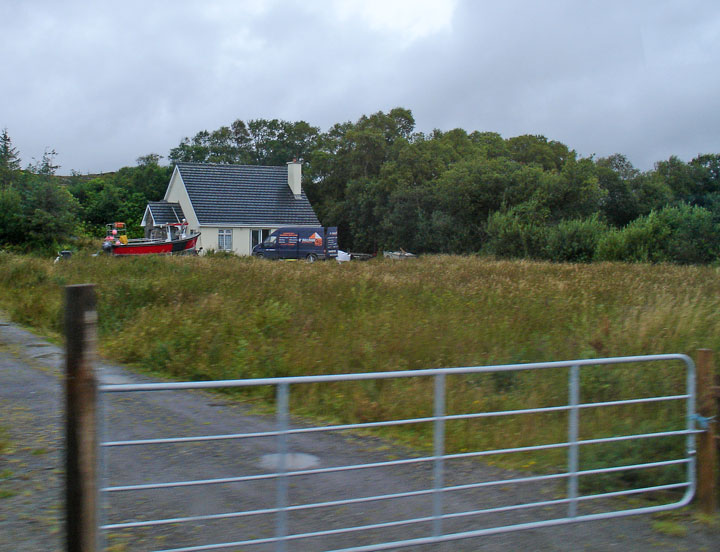 ---
Pub Lunch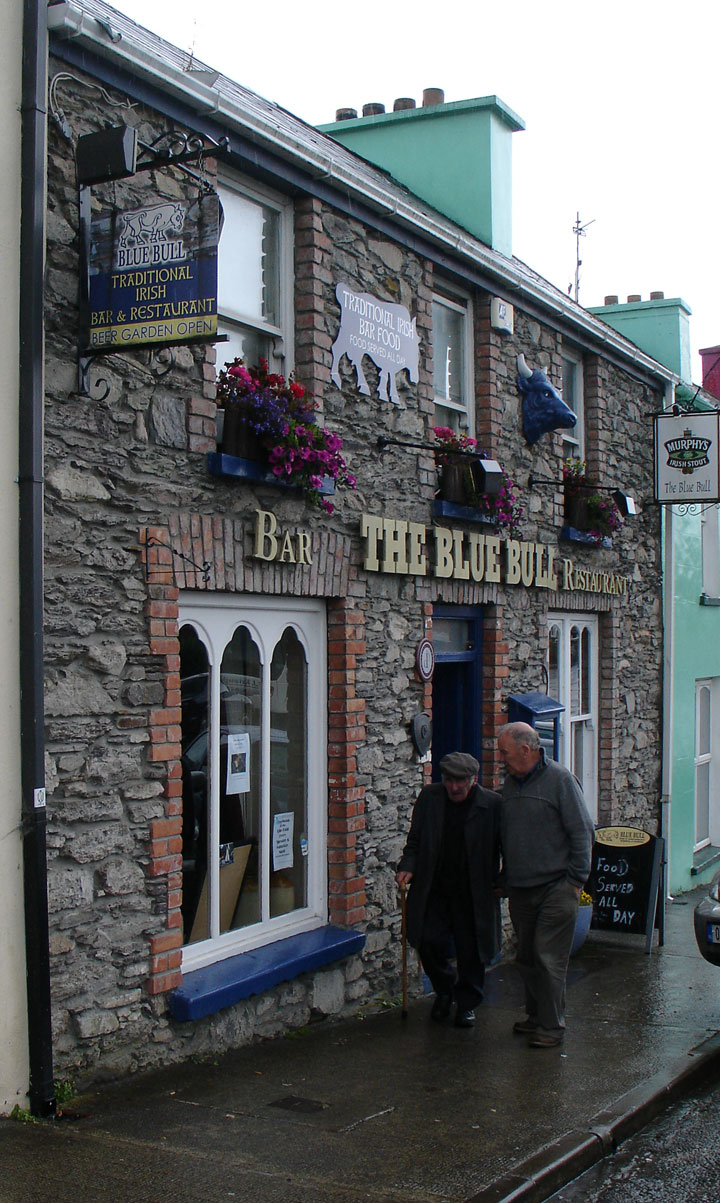 at The Blue Bull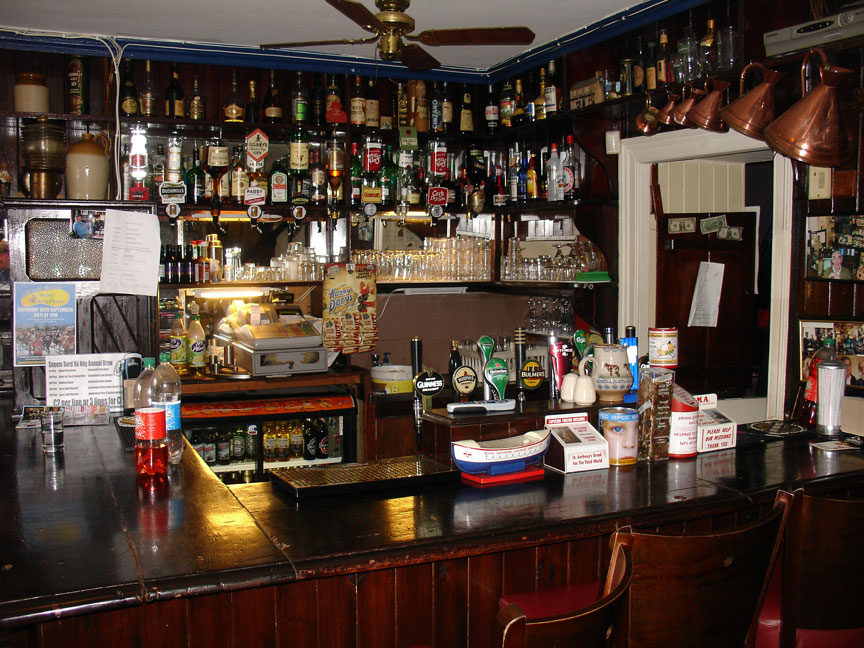 a pint of Lager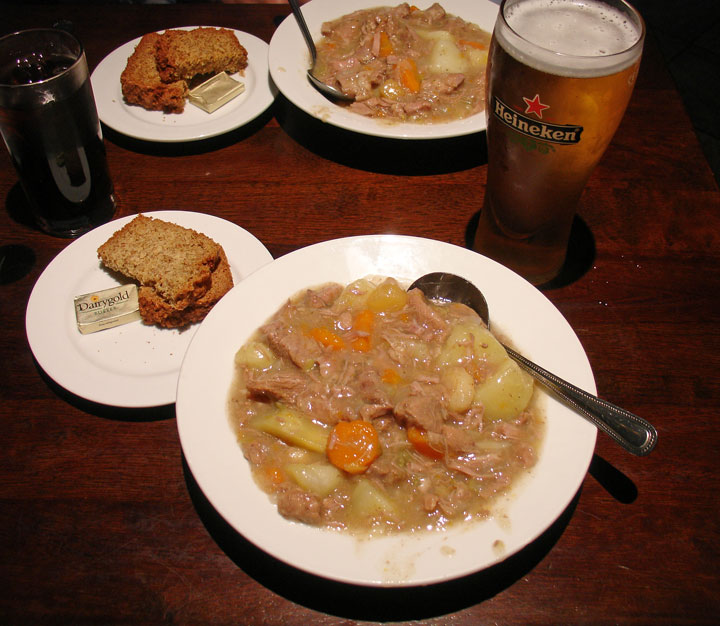 and Irish stew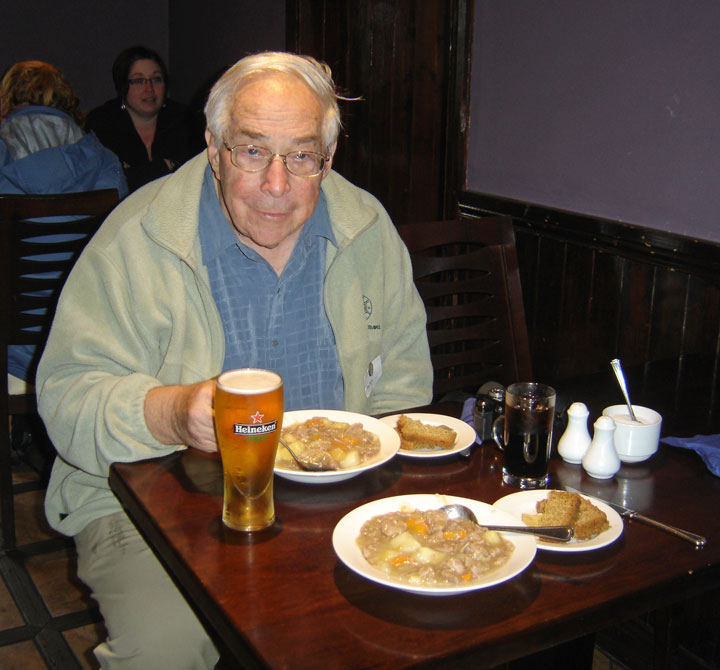 is lunch for "The Traveler"
---
---