Auburn Avenue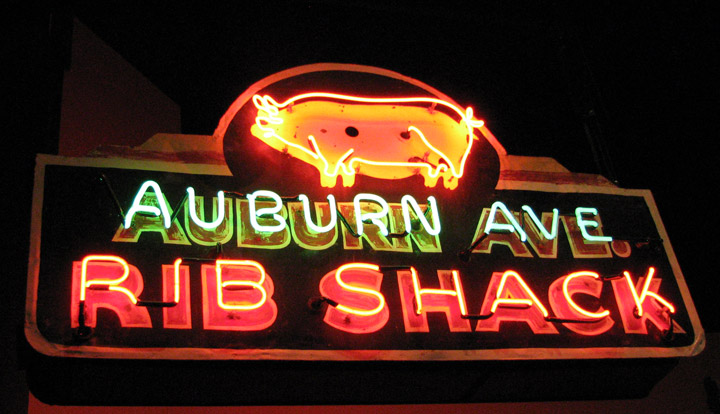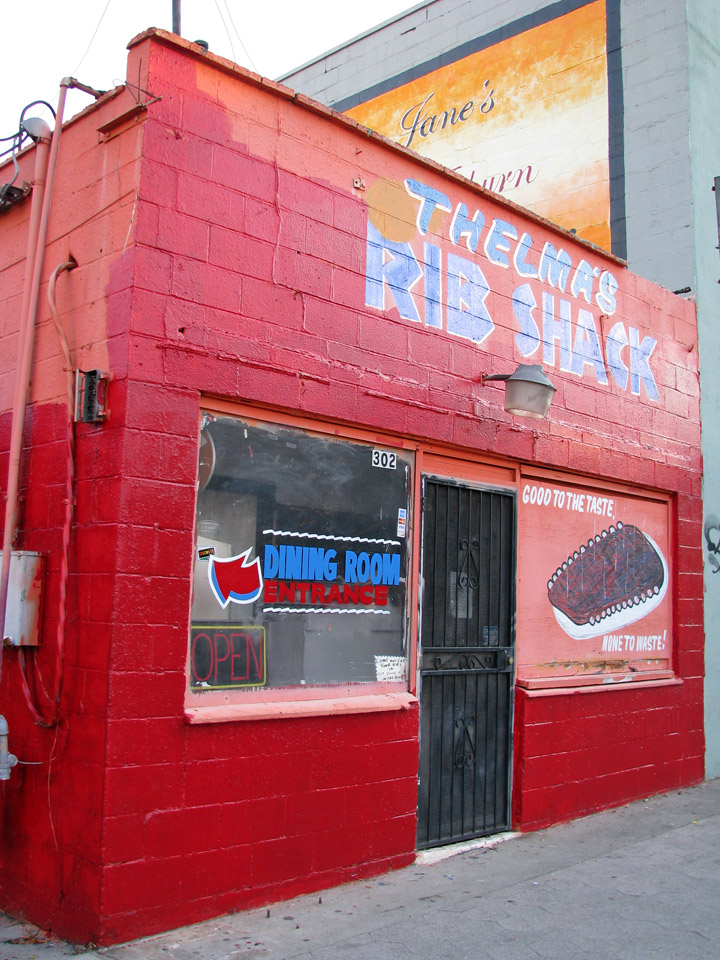 The Sweet Auburn Historic District is a historic African-American neighborhood along Auburn Avenue in Atlanta, Georgia. The name Sweet Auburn was coined by John Wesley Dobbs, referring to the "richest Negro street in the world." The Sweet Auburn district includes:

* the Martin Luther King, Jr. National Historic Site
* Odd Fellows Building and Auditorium
* Herndon Building (demolished following tornado damage, 2008)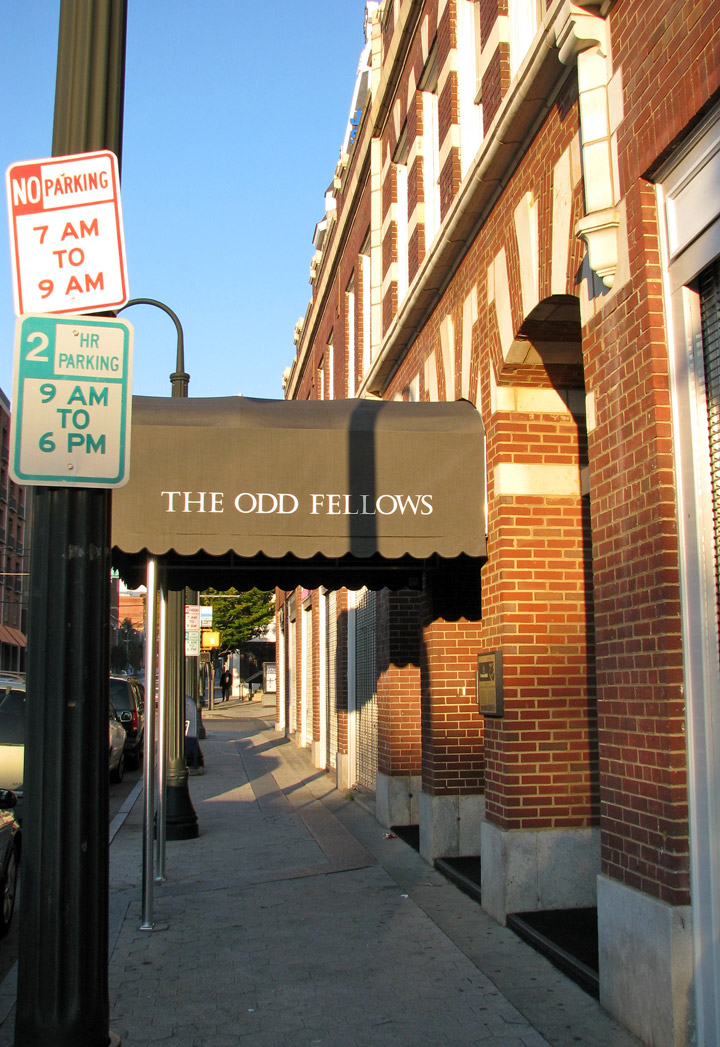 Odd Fellows Building and Auditorium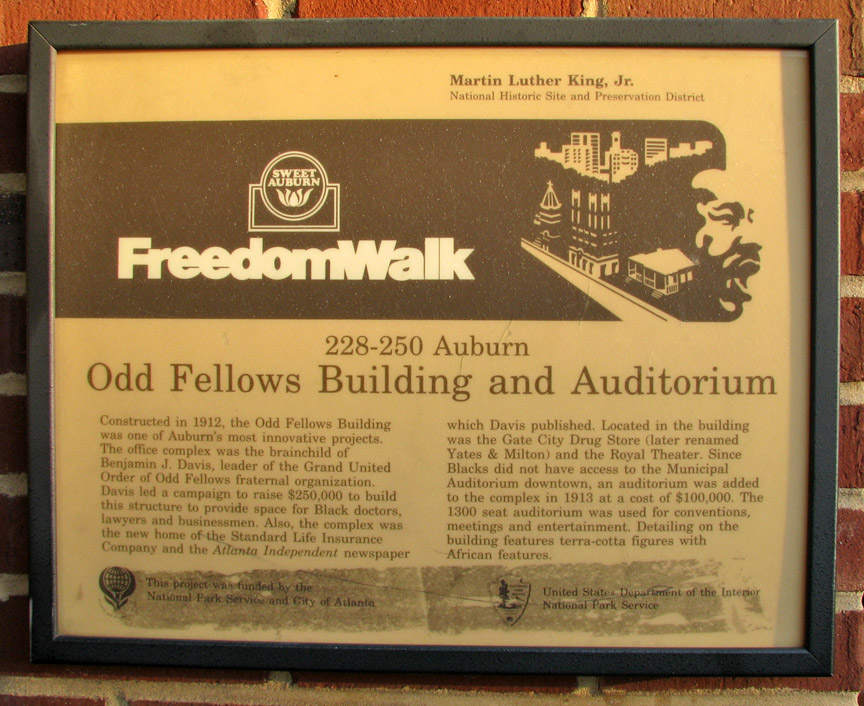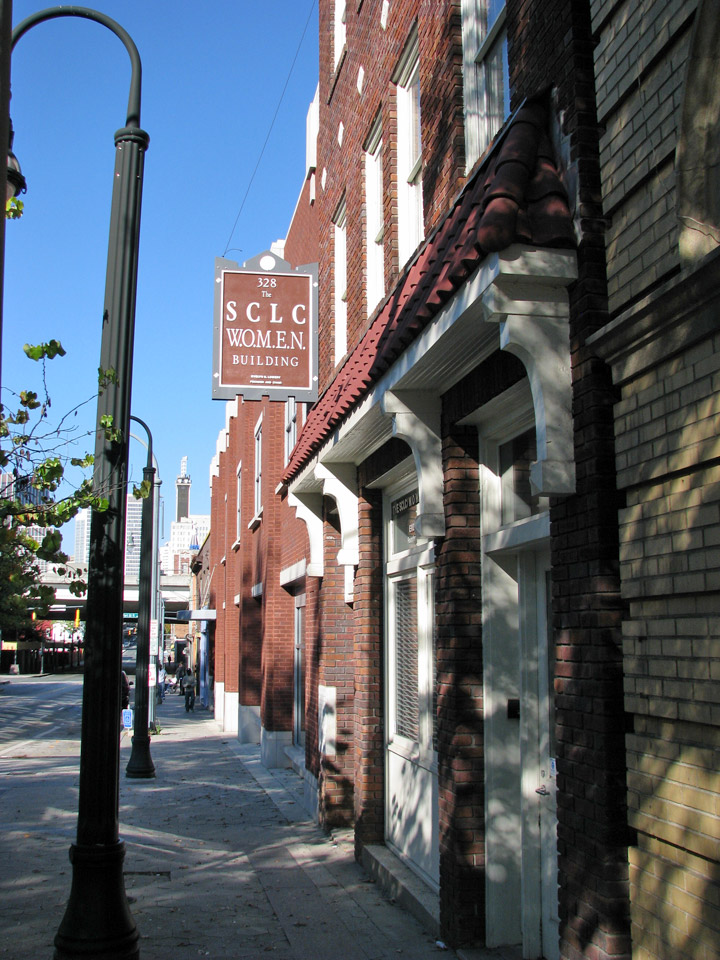 S. C. L. C.
The first settlement here was on land formerly occupied by Union troops and was called Shermantown for many years. It developed quickly being near the Georgia Railroad and in 1879 was at the endpoint of a newly graded road called simply Boulevard which led from the railroad to North Ave near Ponce de Leon and Angier springs.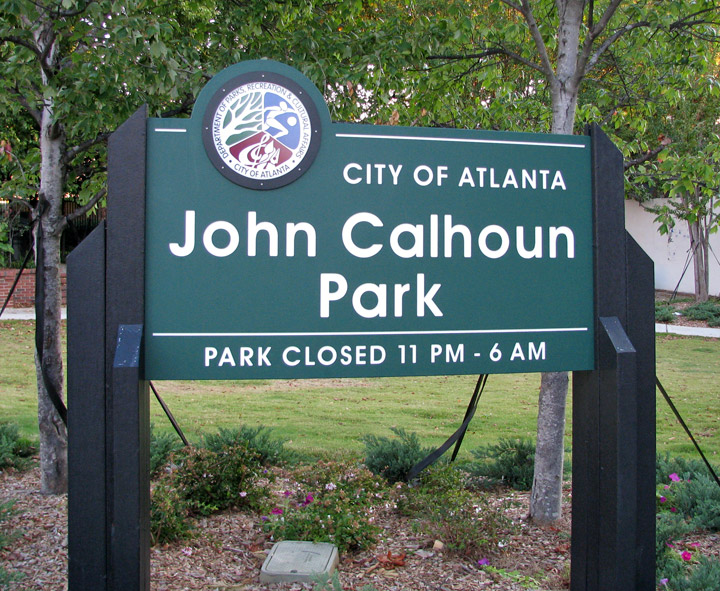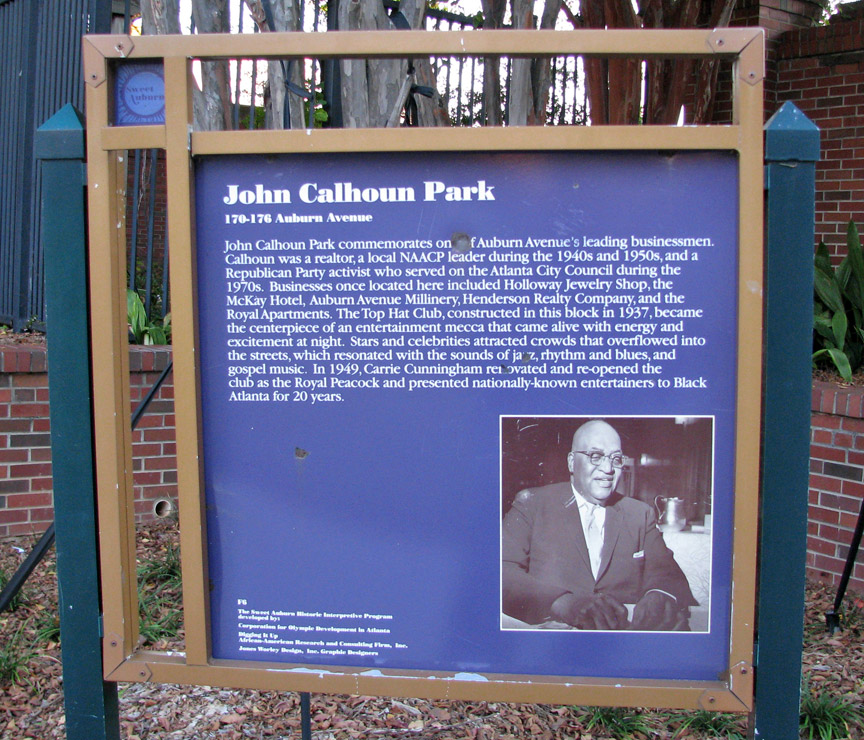 John Calhoun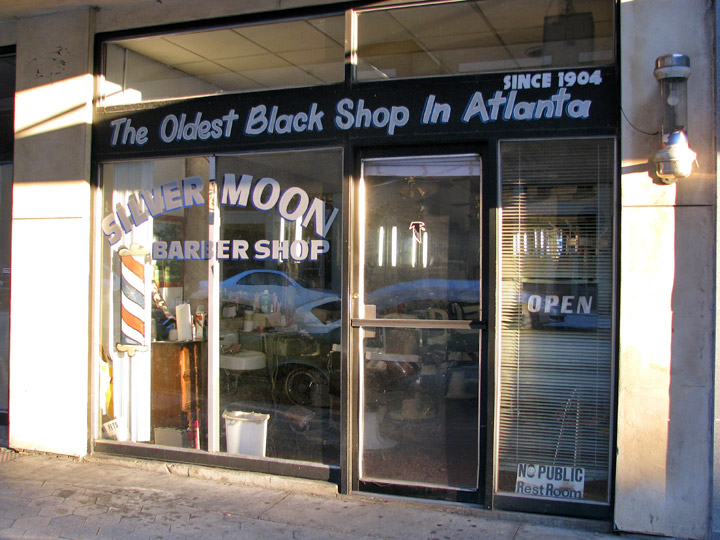 Like other black communities throughout the country, Sweet Auburn's success was intricately tied to the residential patterns forced on African Americans during the early 20th century. It was here that many African Americans established businesses, congregations, and social organizations.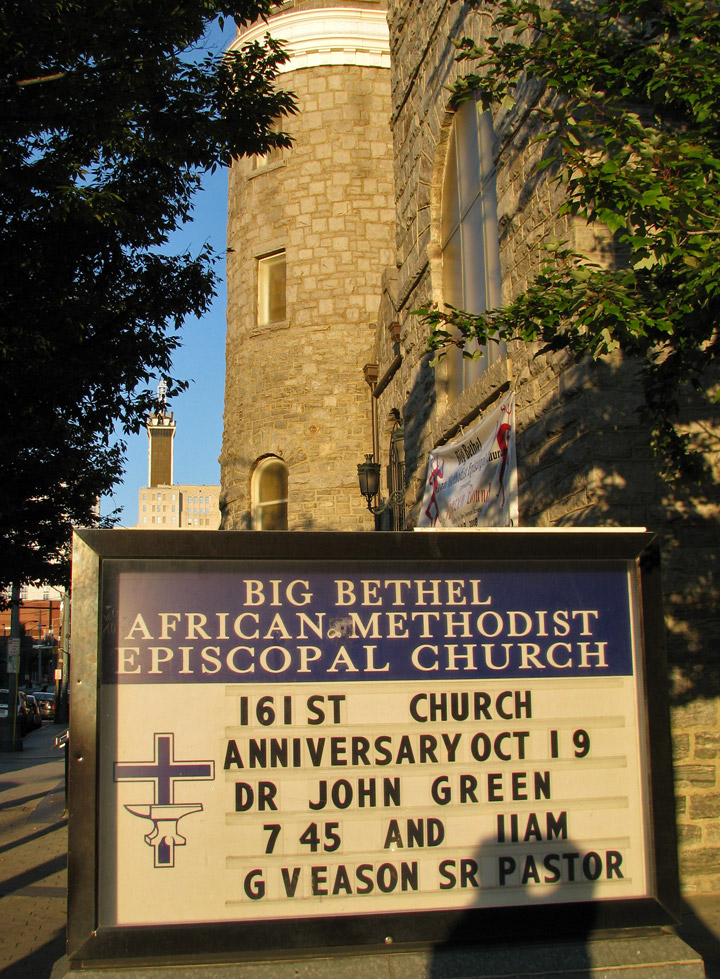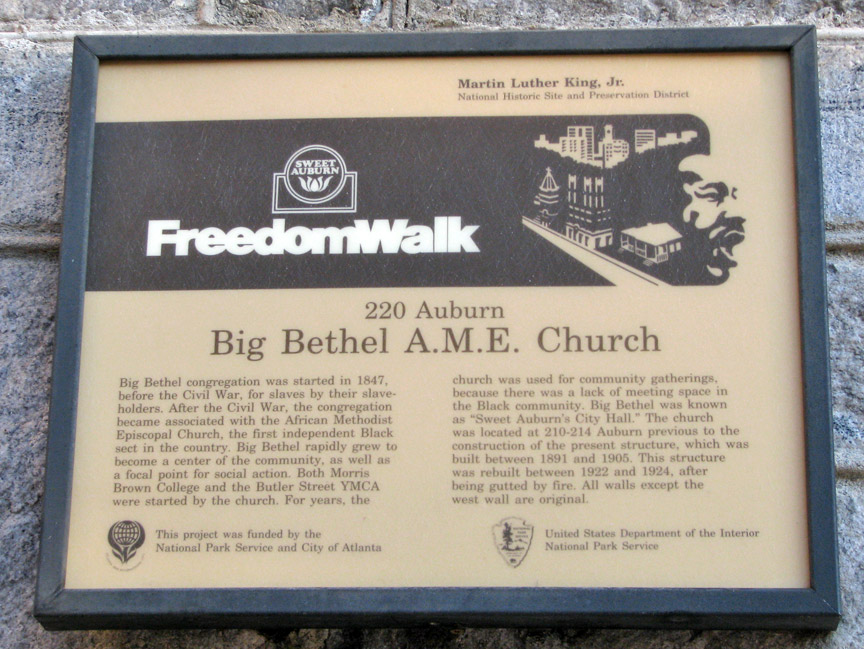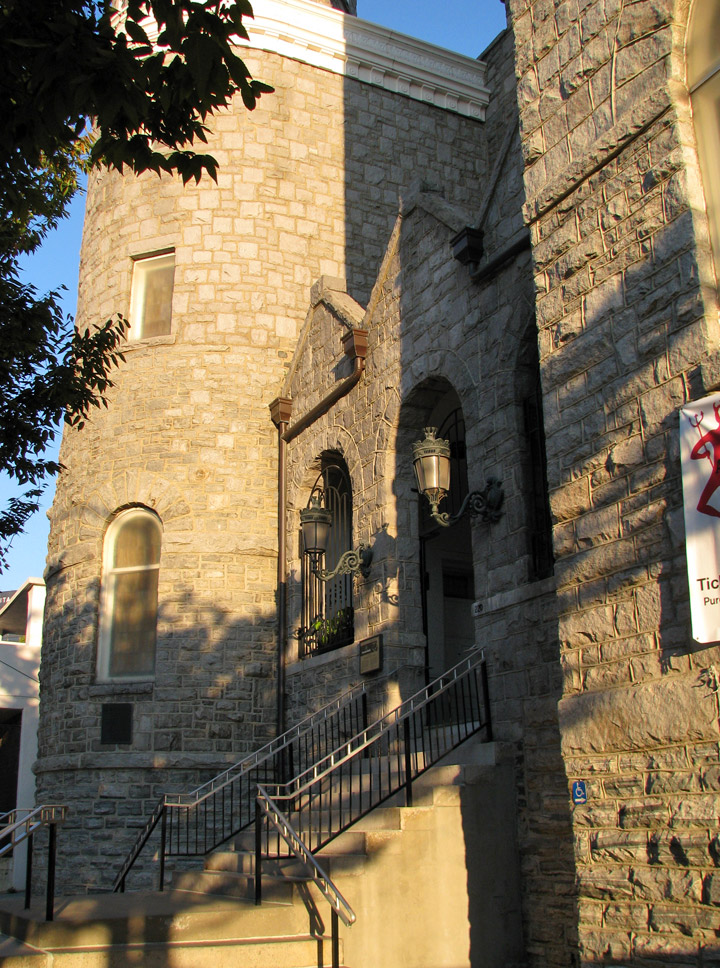 Big Bethel A. M. E. Church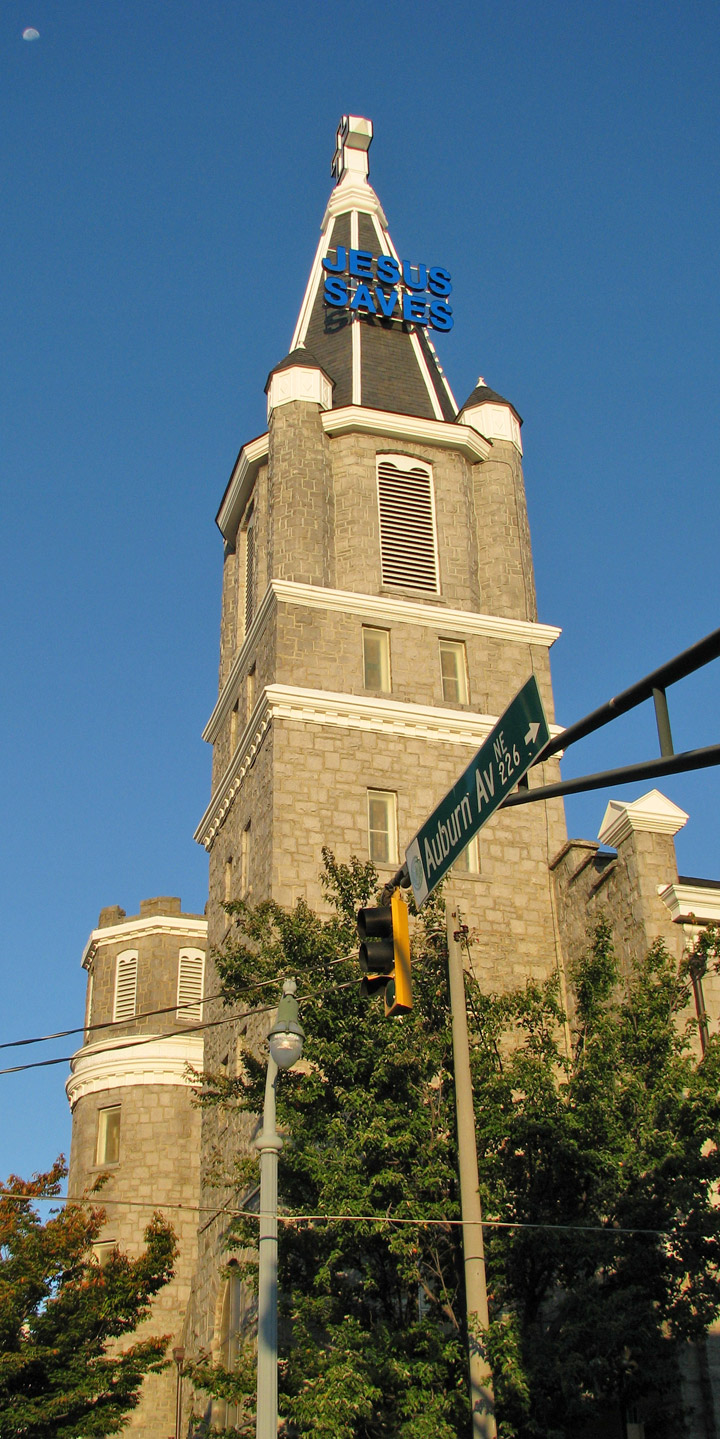 Several churches located along the avenue, such as Big Bethel AME and First Congregational, helped build and maintain the heritage of the street. The Royal Peacock Club provided an elegant setting where many African Americans could perform and bring the changing styles of black popular music to Atlanta. Originally called the Top Hat Club when it opened in 1938, the club hosted local talent and national acts such as B.B. King, the Four Tops, the Tams and Atlanta's own Gladys Knight.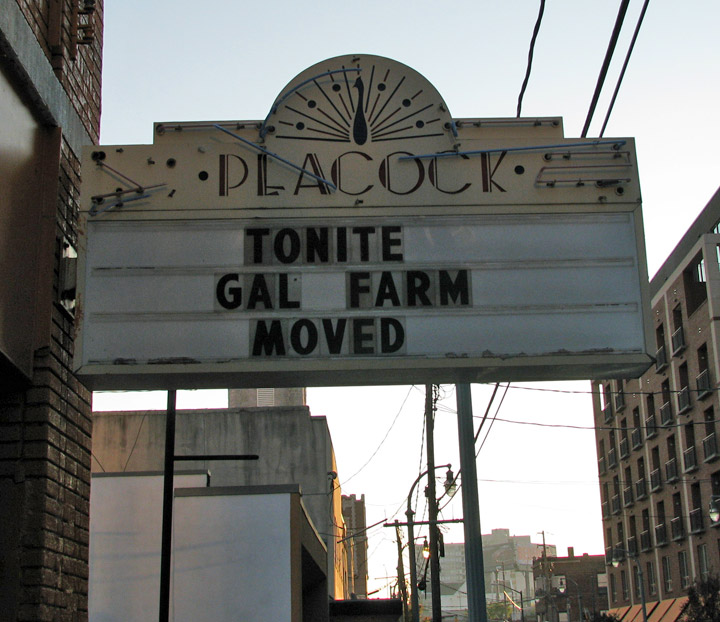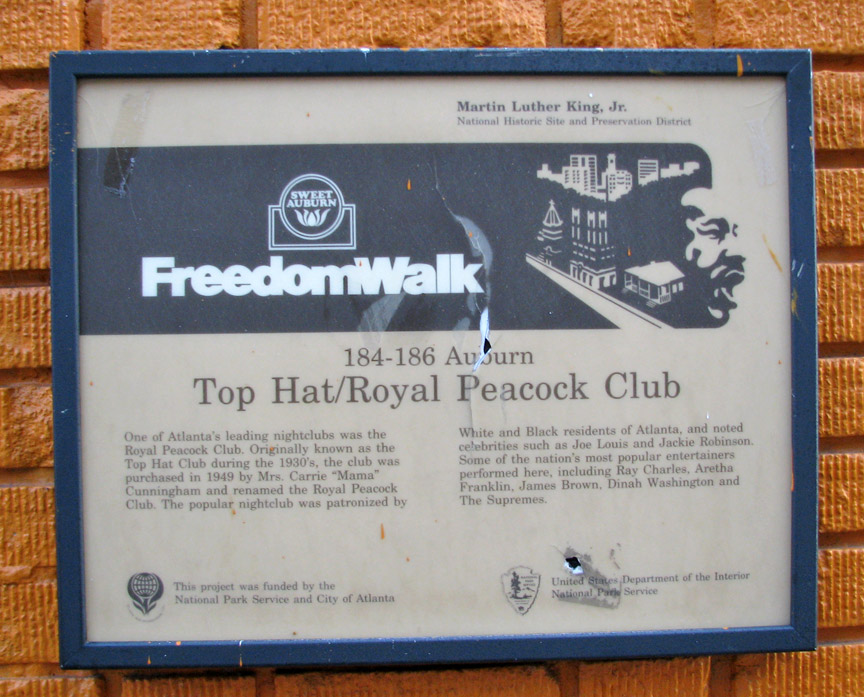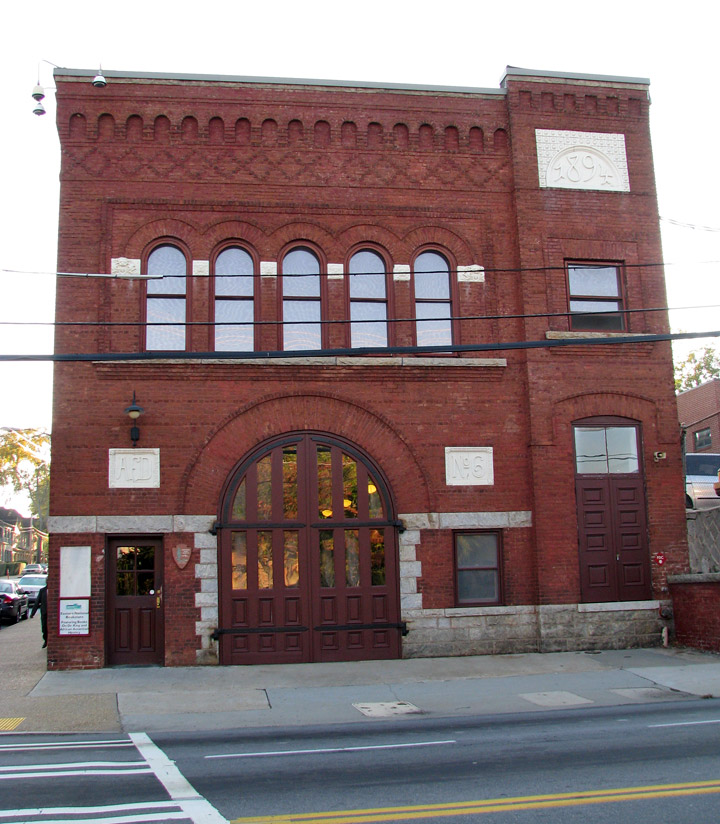 Fire Station No. 6, built in 1894
One of the many significant commercial buildings within the district is the Atlanta Life Insurance Company. The second largest black insurance company in the United States, Atlanta Life Insurance was founded in 1905 by Alonzo Herndon, a former slave from Walton County, Georgia. The central building of the Atlanta Life Insurance Company complex is a Beaux Arts building facing Auburn Avenue. The district also includes the Rucker Building, Atlanta's first black-owned office building, constructed in 1904 by businessman and politician Henry A. Rucker. The Atlanta Daily World, the first black-owned daily newspaper, was founded here in 1928. In 1948, the Atlanta Police Department was integrated, hiring 8 black police officers, all of whom were assigned to Auburn Avenue.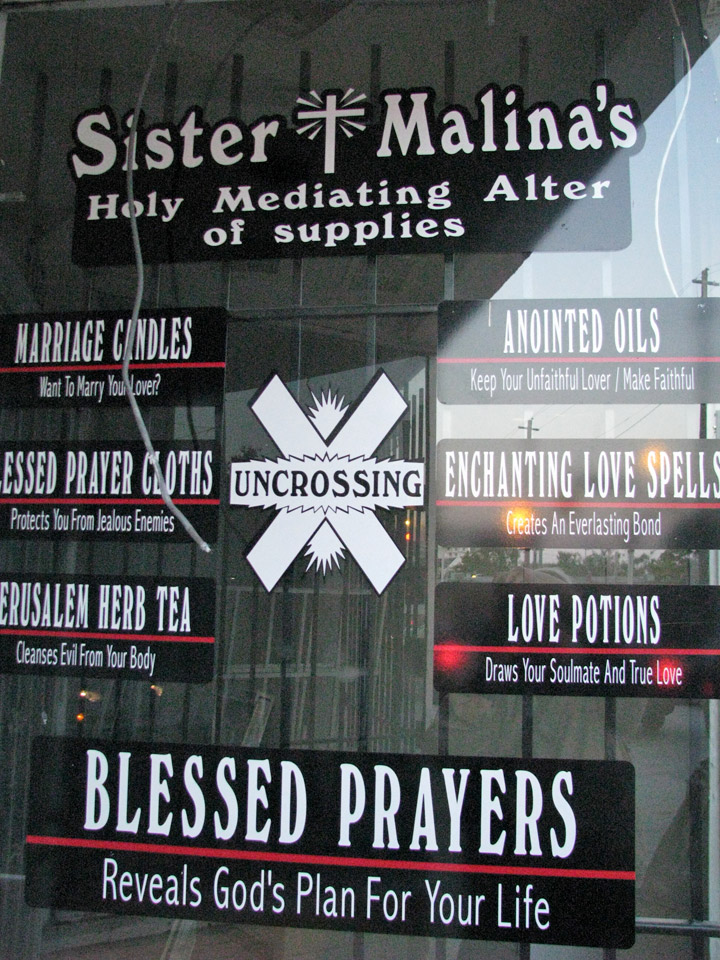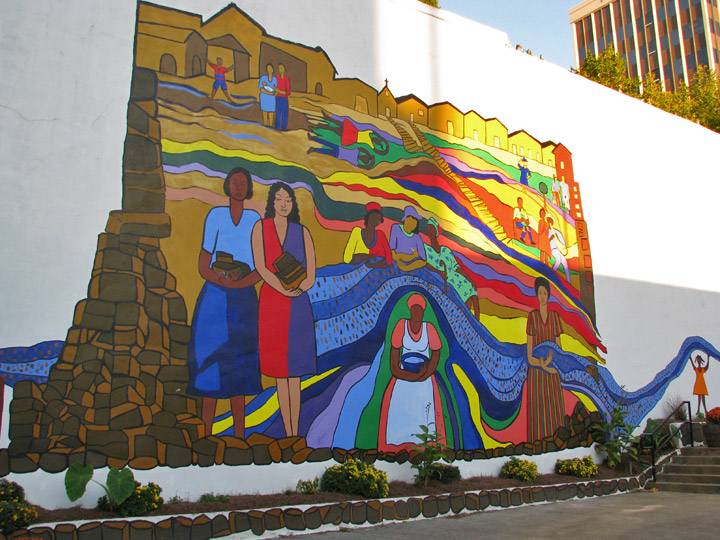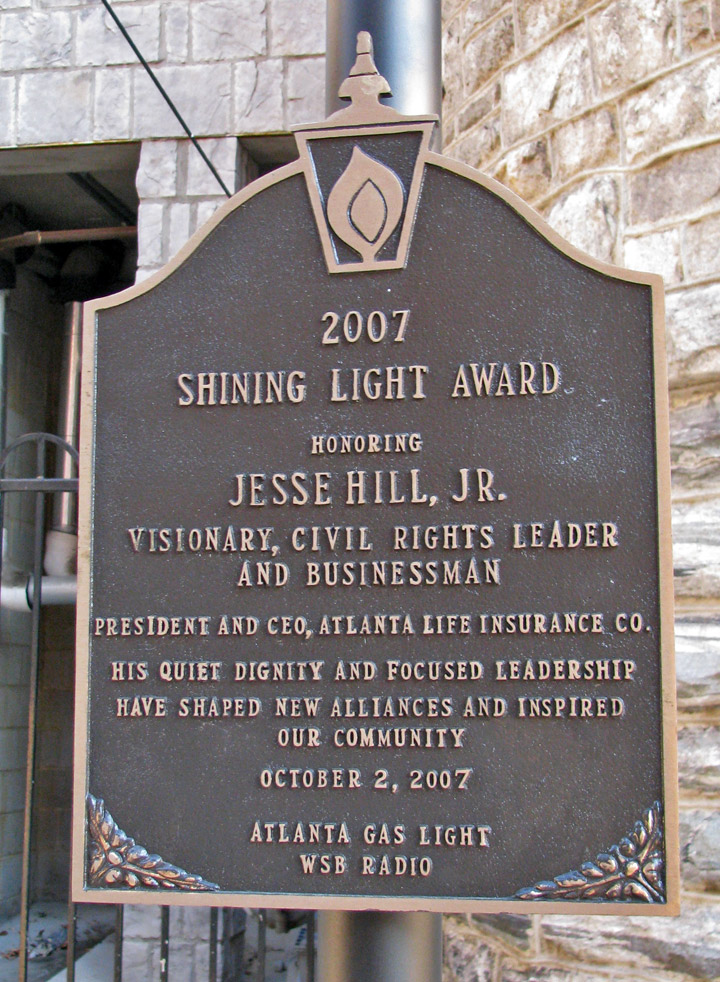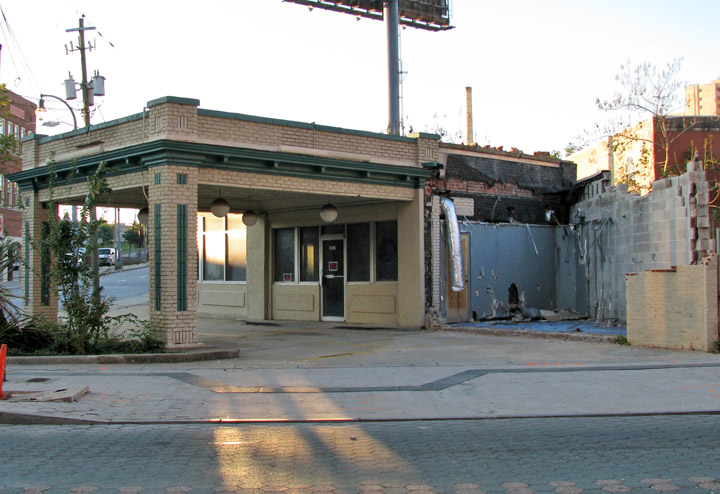 former gas station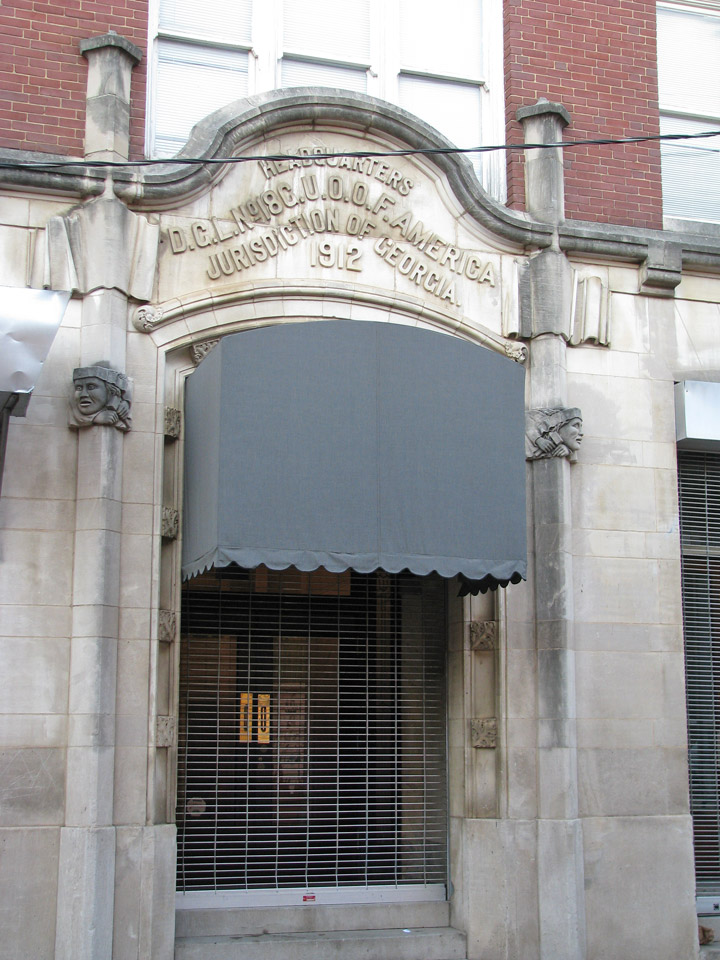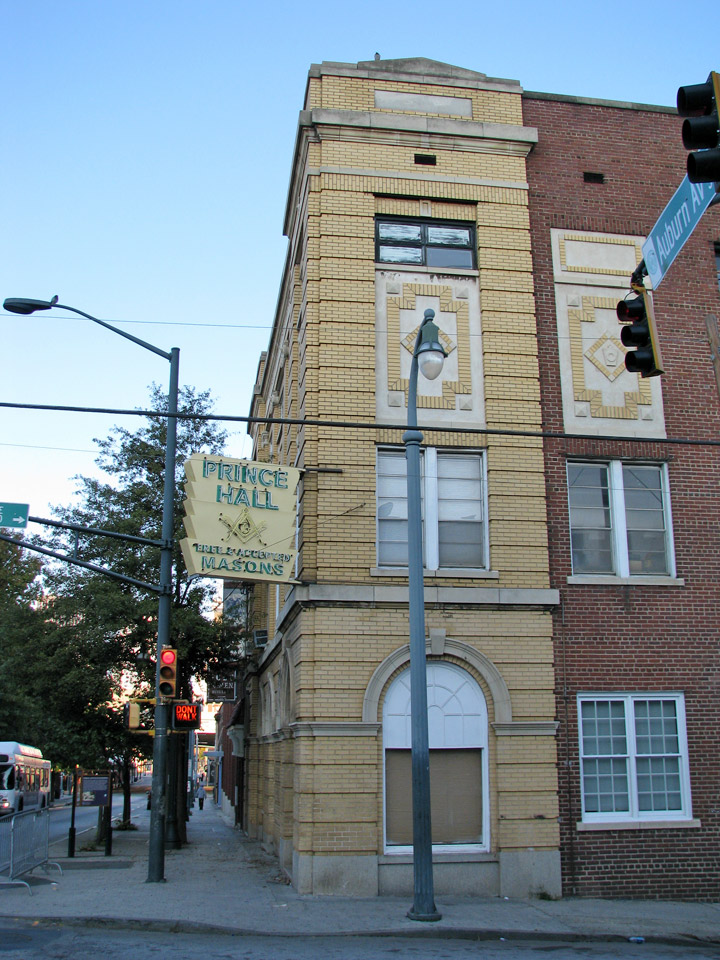 Masonic Hall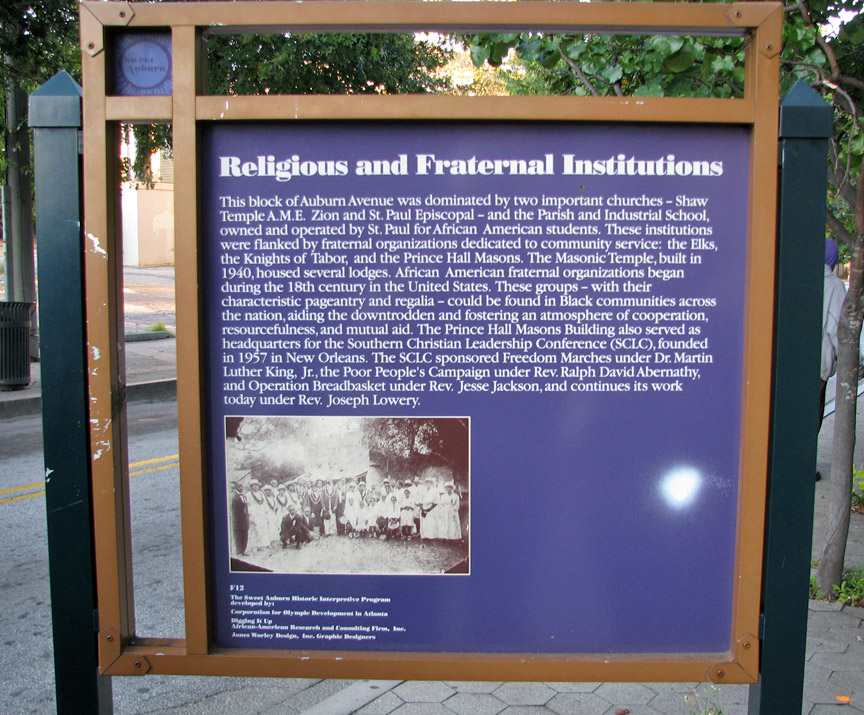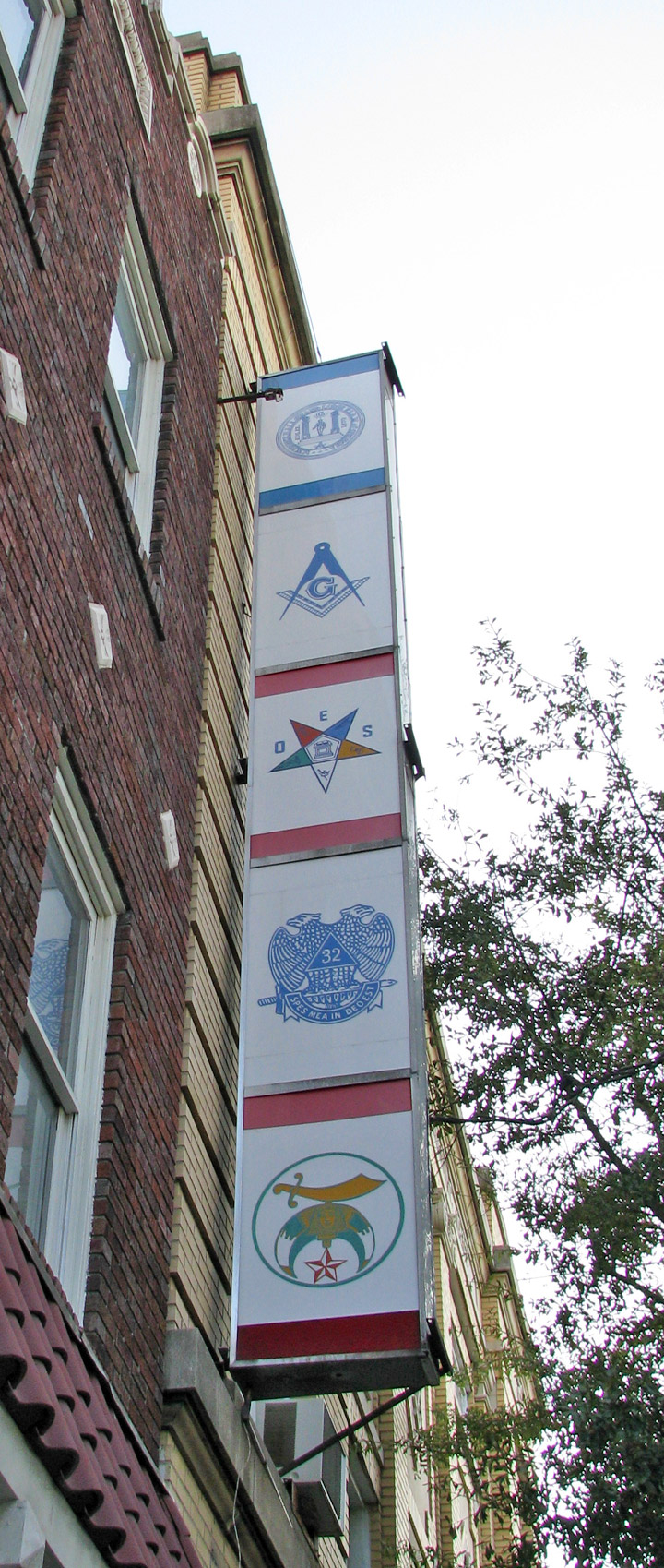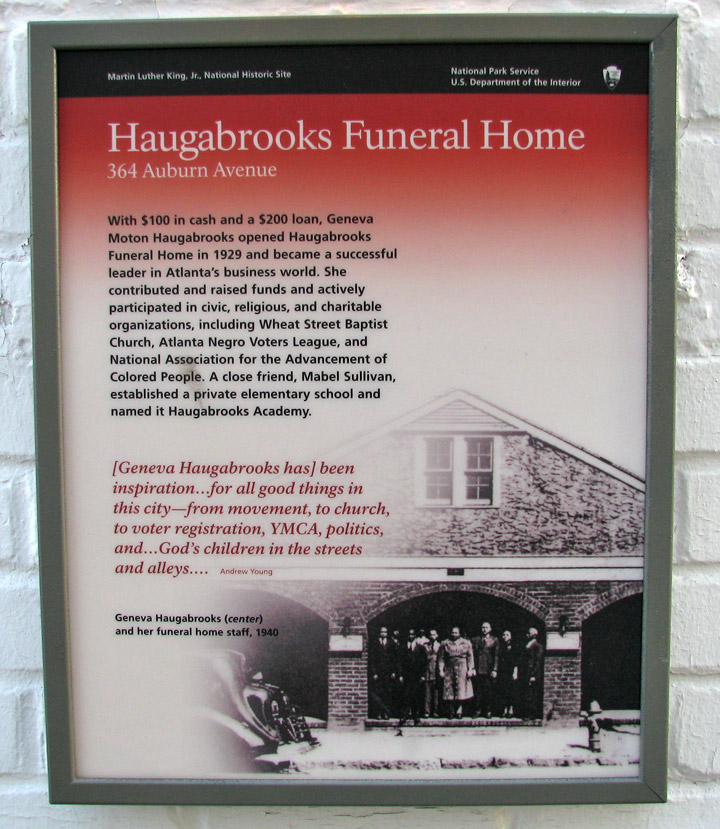 Sweet Auburn was designated a National Historic Landmark in 1976. However, like so many other inner-city neighborhoods, Sweet Auburn fell victim to lack of investment, crime and abandonment, compounded by construction of the Downtown Connector that split it in two. In 1992 the National Trust for Historic Preservation recognized that it was one of America's 11 Most Endangered Historic Places and, in 2005, The Georgia Trust for Historic Preservation included the area in its 2006 list of Places in Peril. The Historic District Development Corporation (HDDC) was formed to turn the trend around, starting with houses surrounding the birth home of Dr. Martin Luther King, Jr., and working outward.
Text from Wikipedia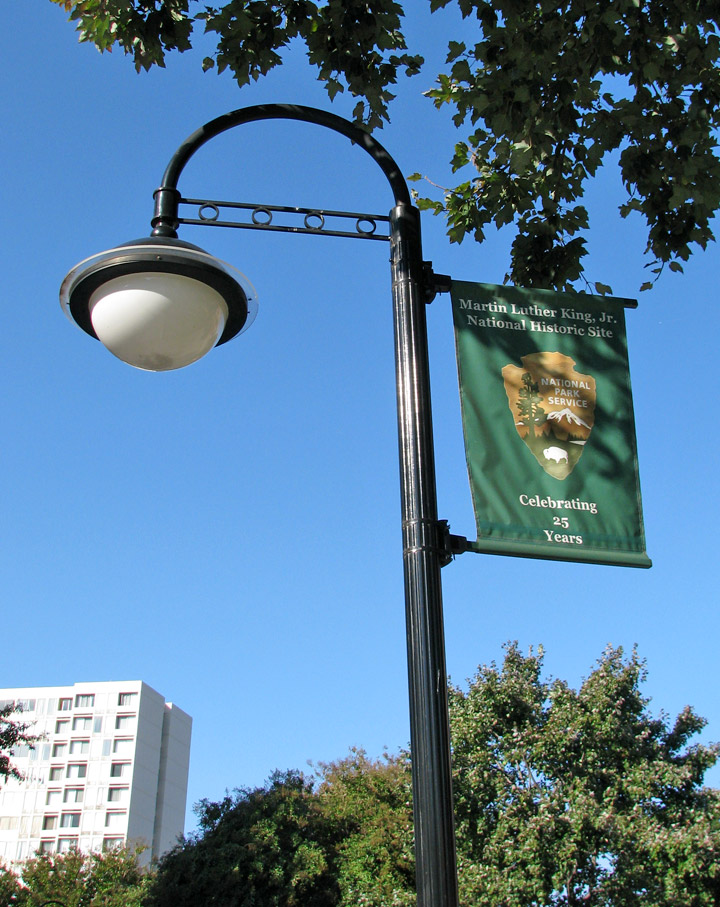 Photos of Martin Luther King Jr. National Historical site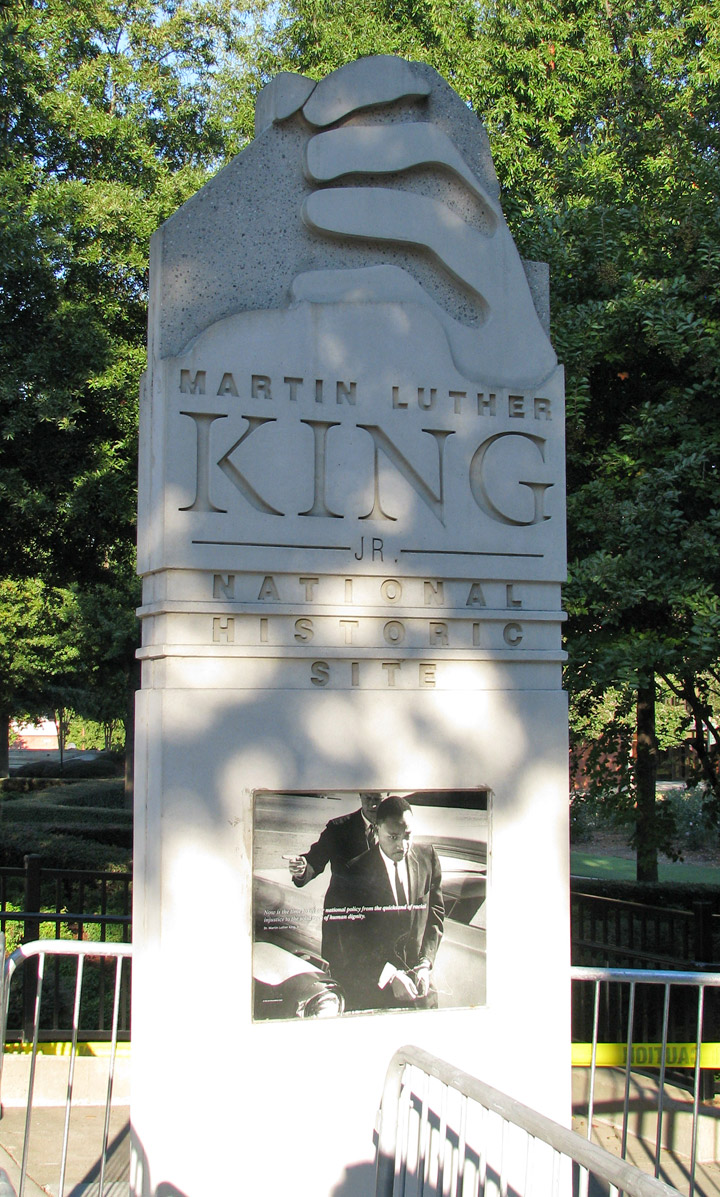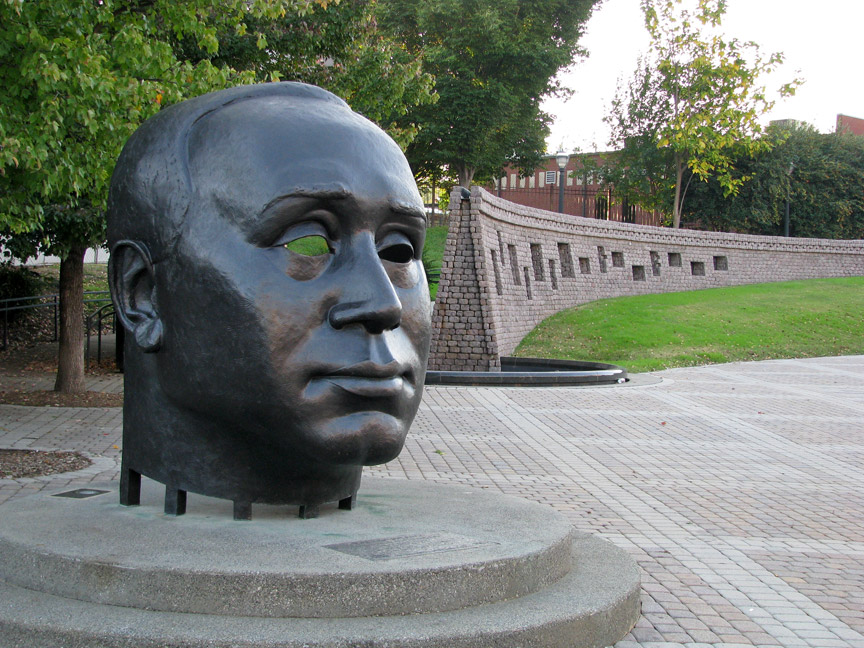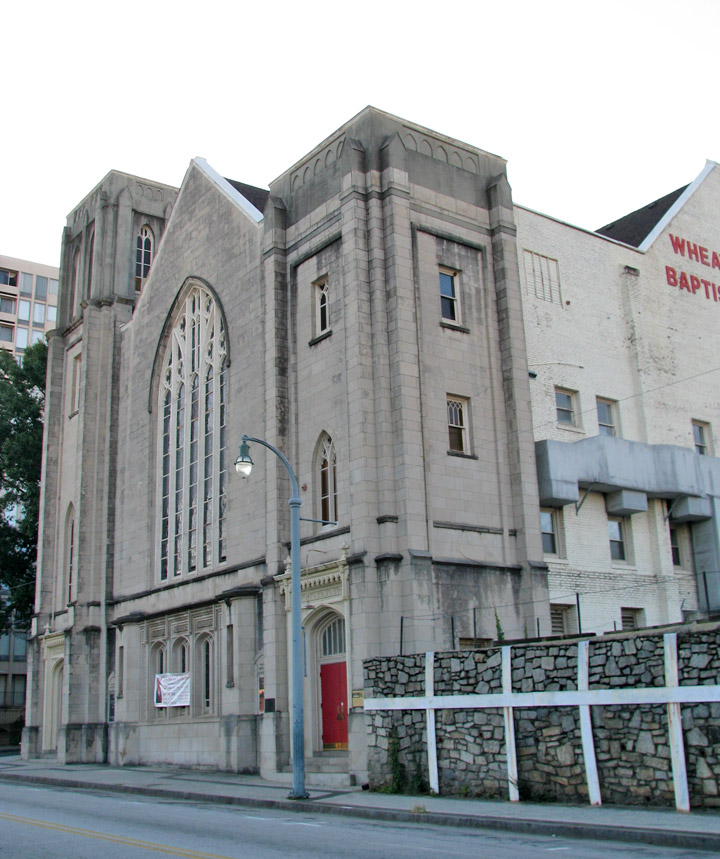 Wheat Baptist Church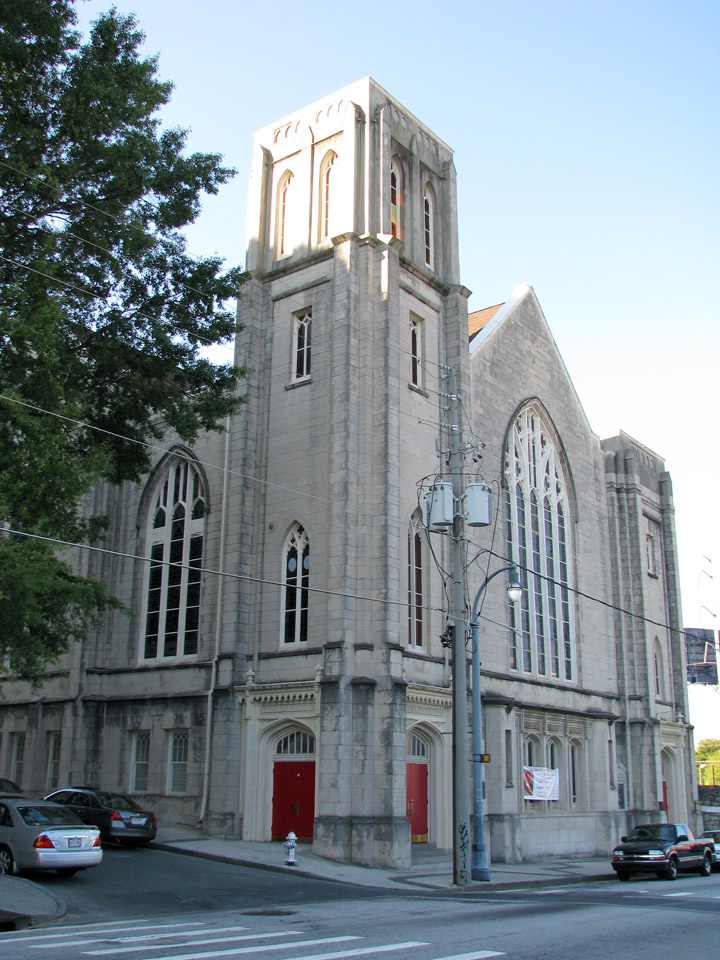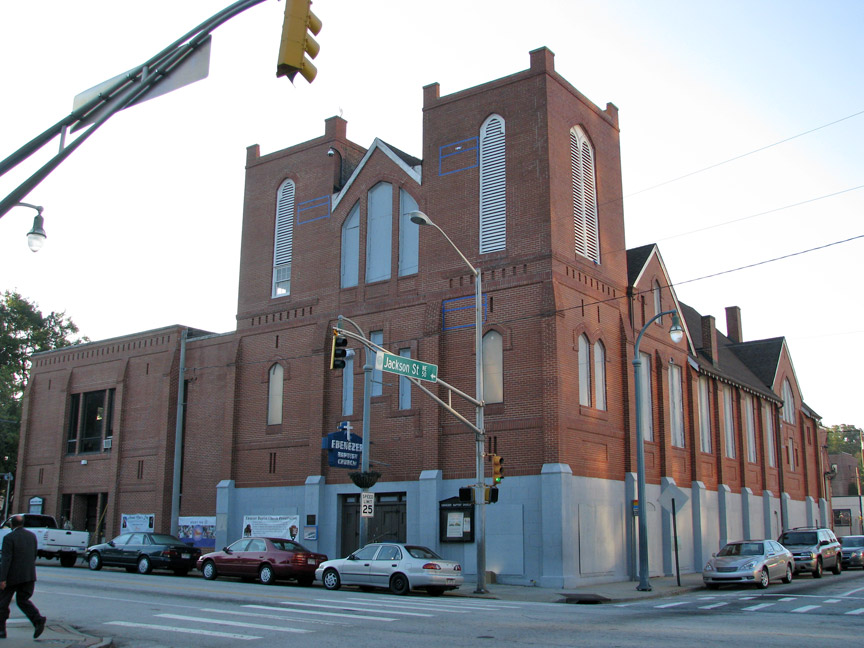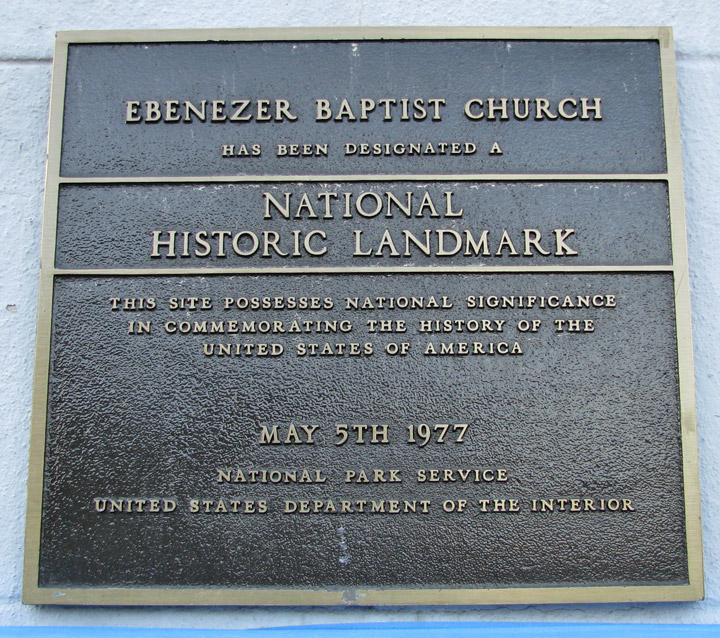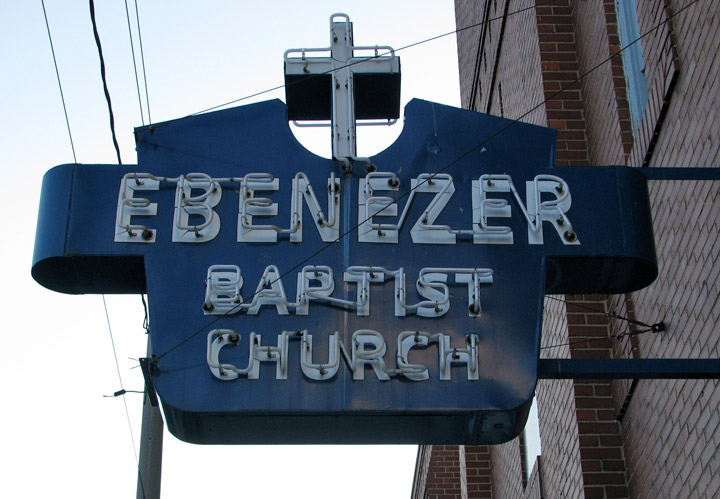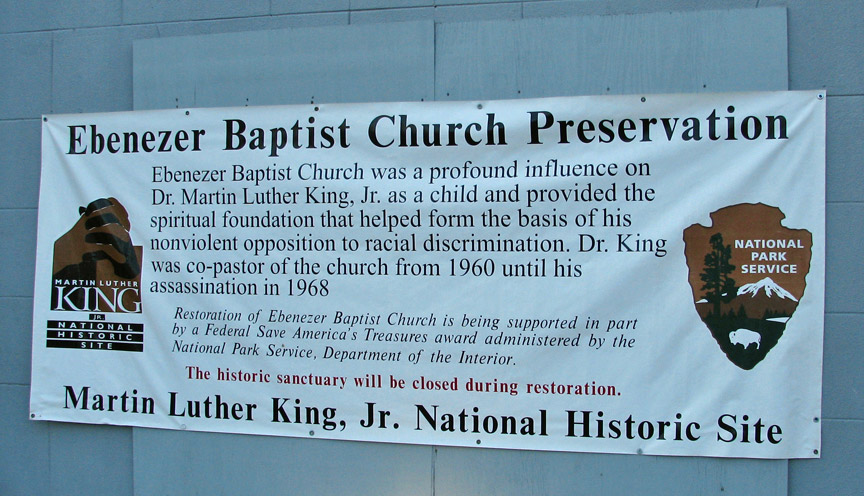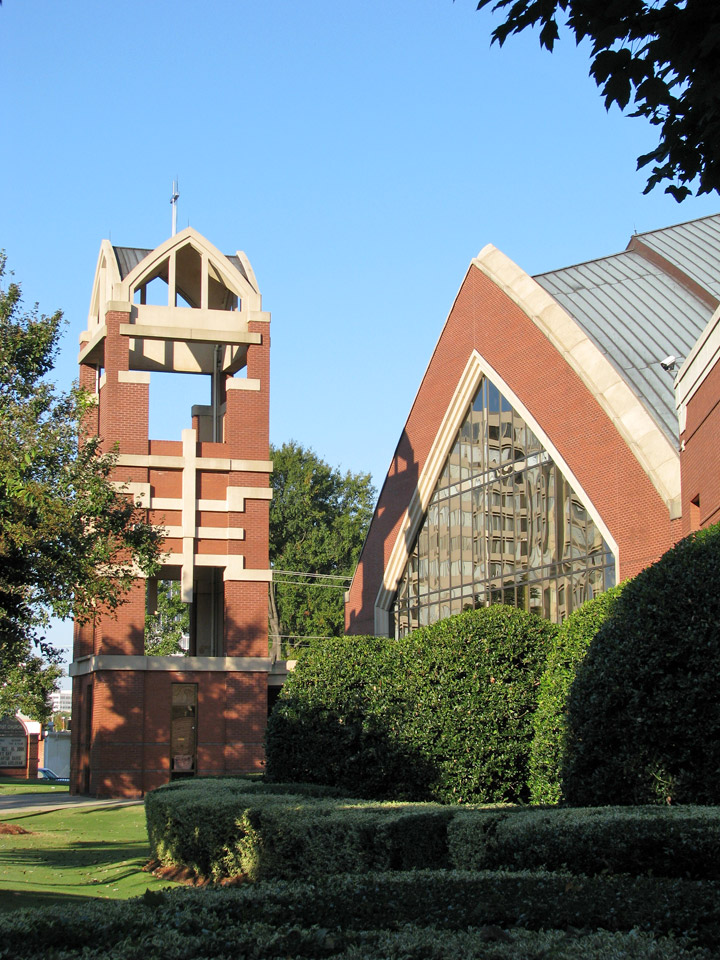 The new Ebenezer Baptist Church
---
---