Carter Center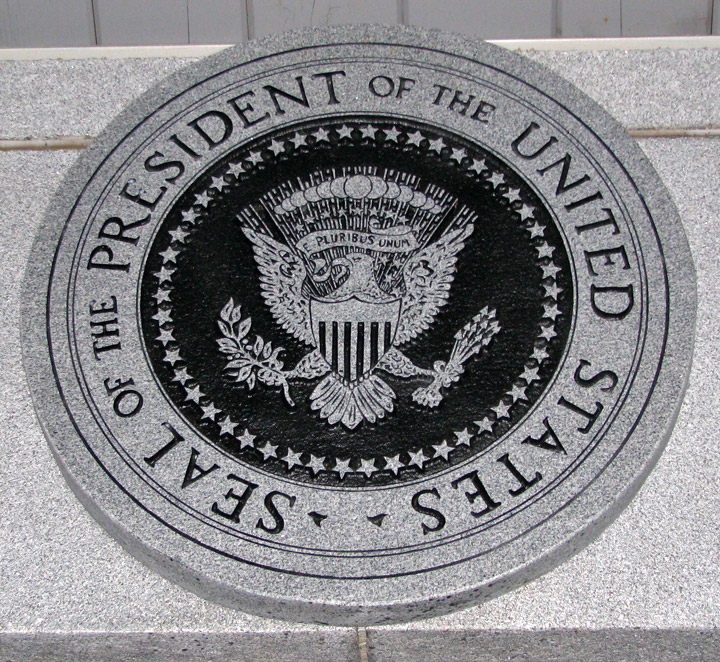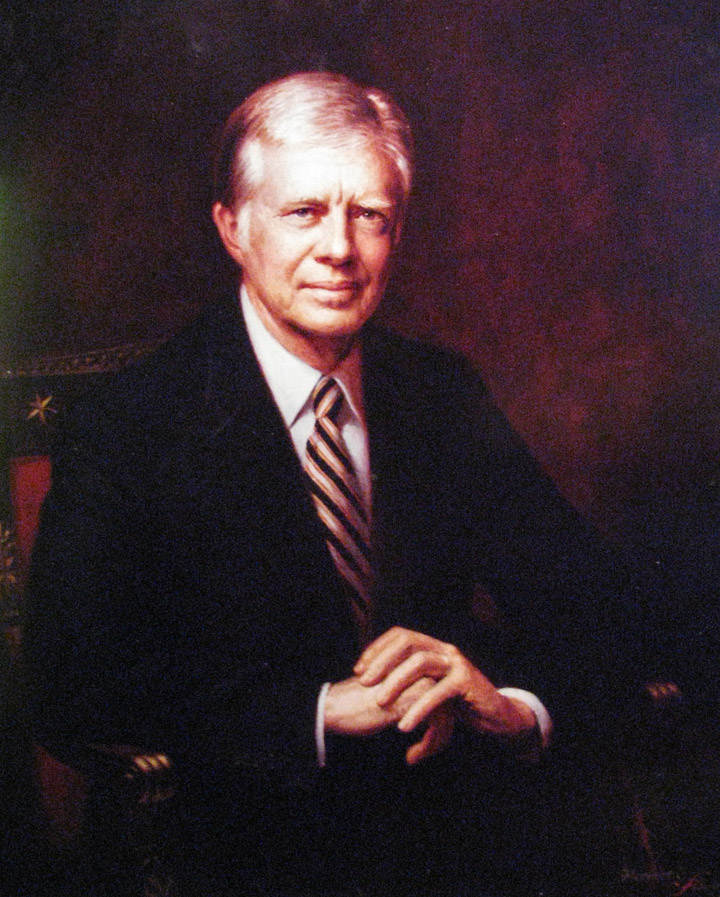 Jimmy Carter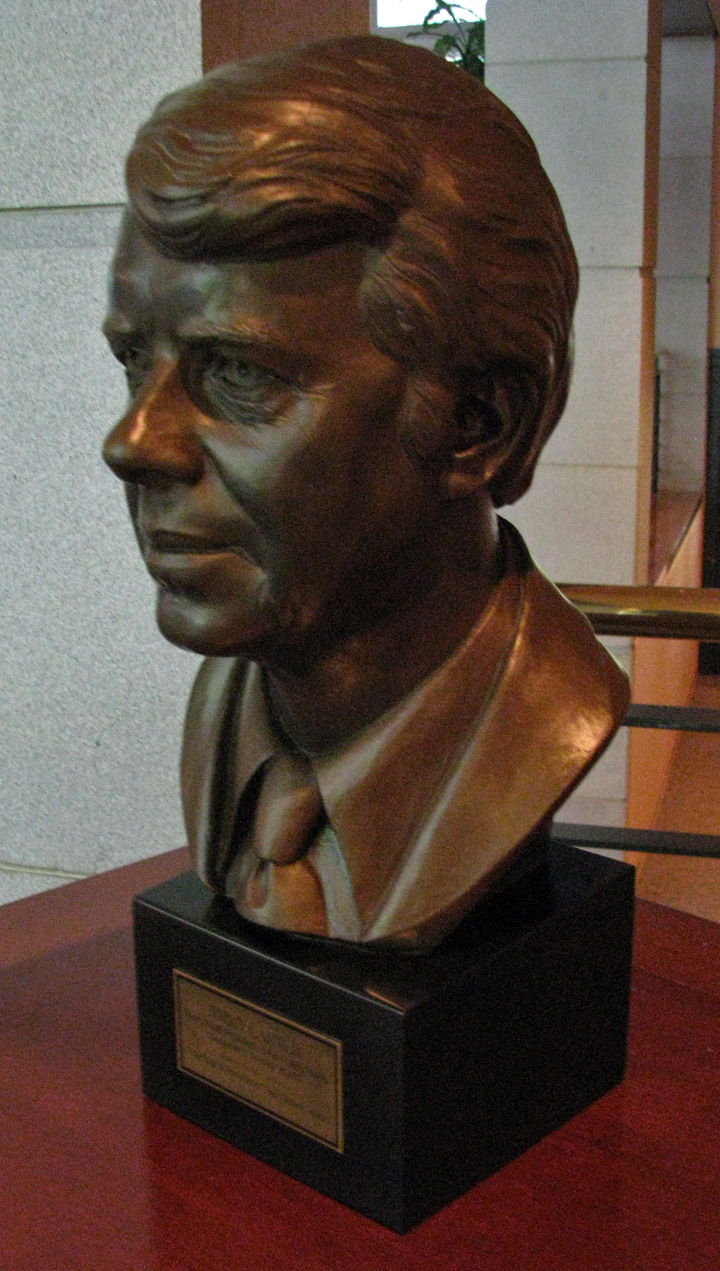 The Carter Center is a nongovernmental, not-for-profit organization founded in 1982 by former U.S. President Jimmy Carter and his wife Rosalynn Carter. In partnership with Emory University, The Carter Center works to advance human rights and alleviate human suffering. The Center is governed by a Board of Trustees, consisting of many prominent business persons, educators, former government officials, and eminent philanthropists. The Atlanta-based center has helped to improve the quality of life for people in more than 70 countries. In 2002, President Carter received the Nobel Peace Prize for his work "to find peaceful solutions to international conflicts, to advance democracy and human rights, and to promote economic and social development" through The Carter Center.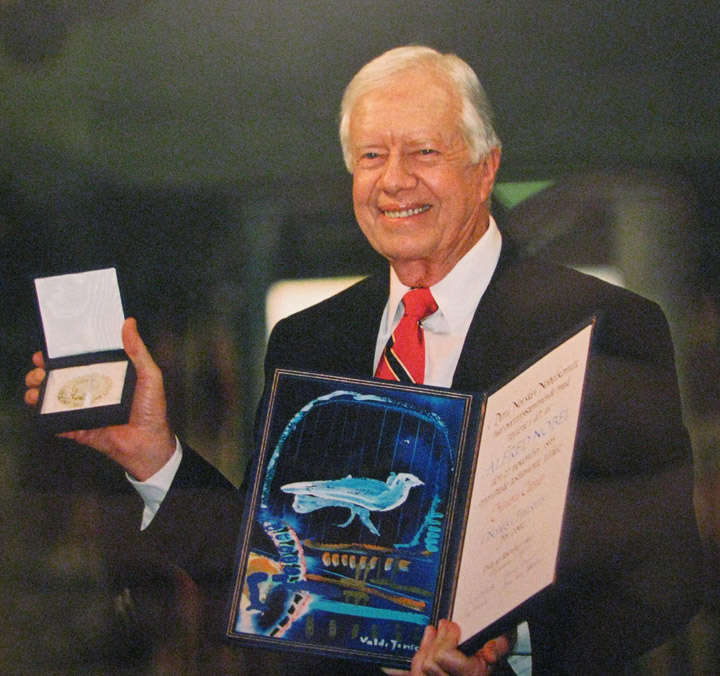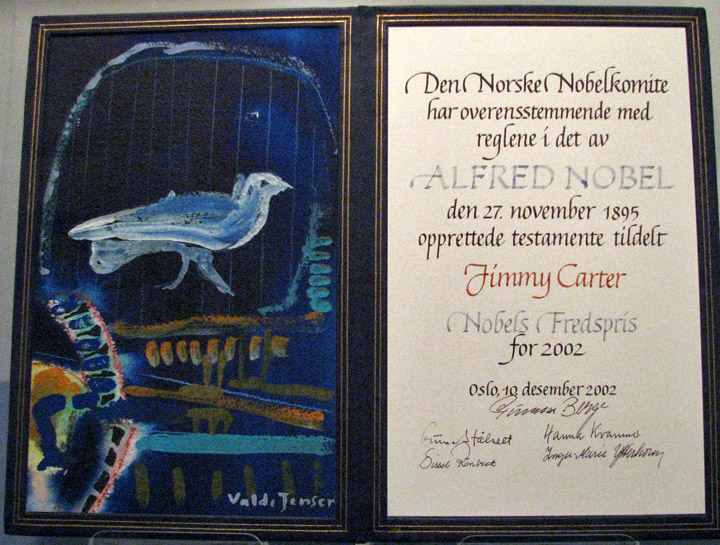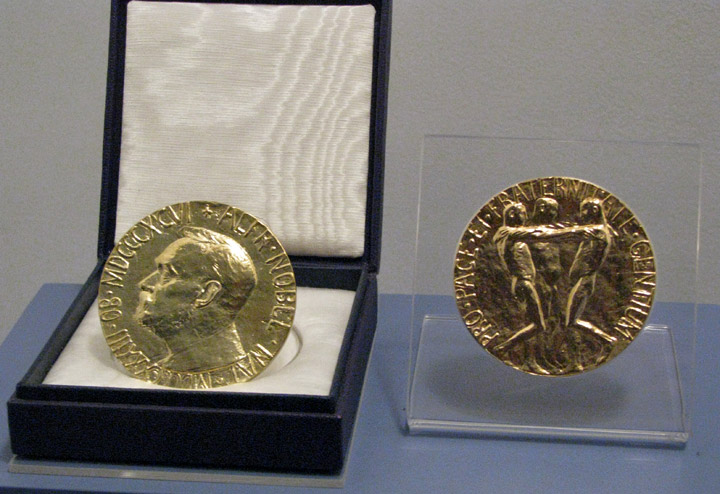 Nobel Peace Prize
---
Jimmy Carter Library and Museum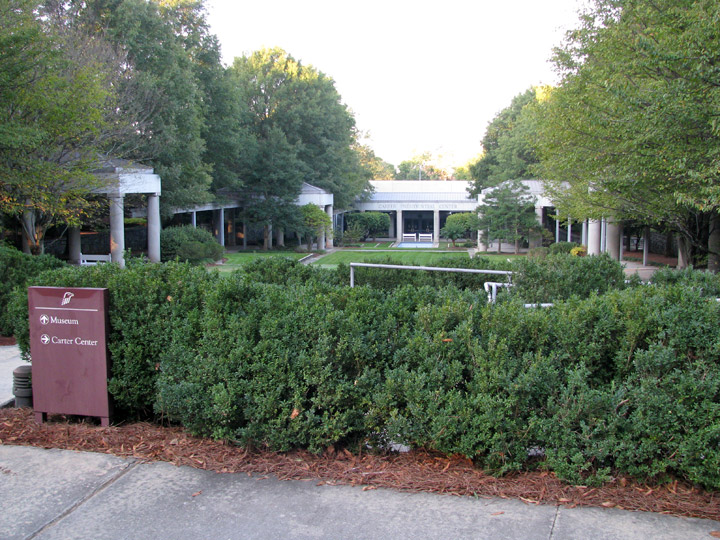 Jimmy Carter Library and Museum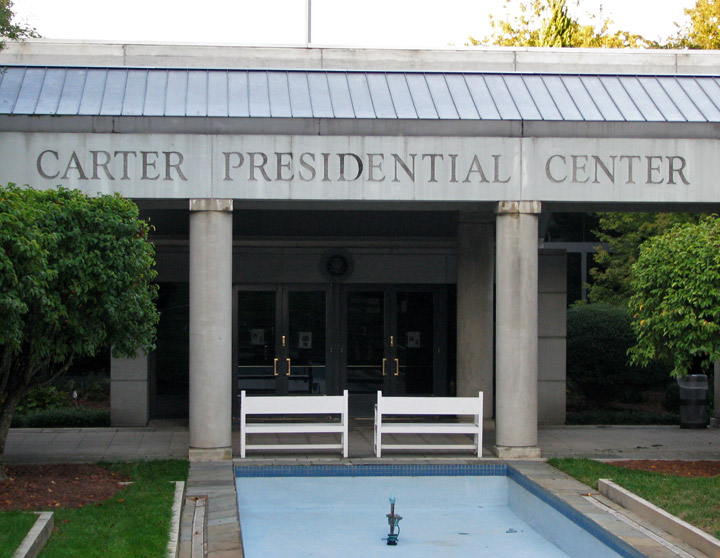 The Jimmy Carter Library and Museum in Atlanta, Georgia houses U.S. President Jimmy Carter's papers and other material relating to the Carter administration and the Carter family's life. The library also hosts special exhibits such as a showing of the United States Bill of Rights and Carter's Nobel Peace Prize.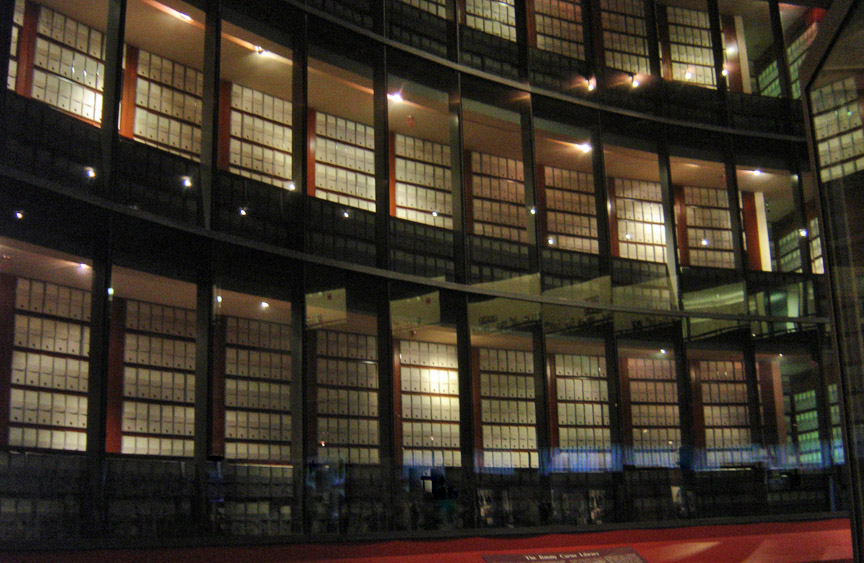 library of Presidential papers
The Carter Library and Museum includes some parts that are owned and administered by the federal government, and some that are privately owned and operated. The library and museum are run by the National Archives and Records Administration and are part of the Presidential Library system of the federal government. Privately owned areas house Carter's offices and the offices of the Carter Center, a non-profit human rights agency.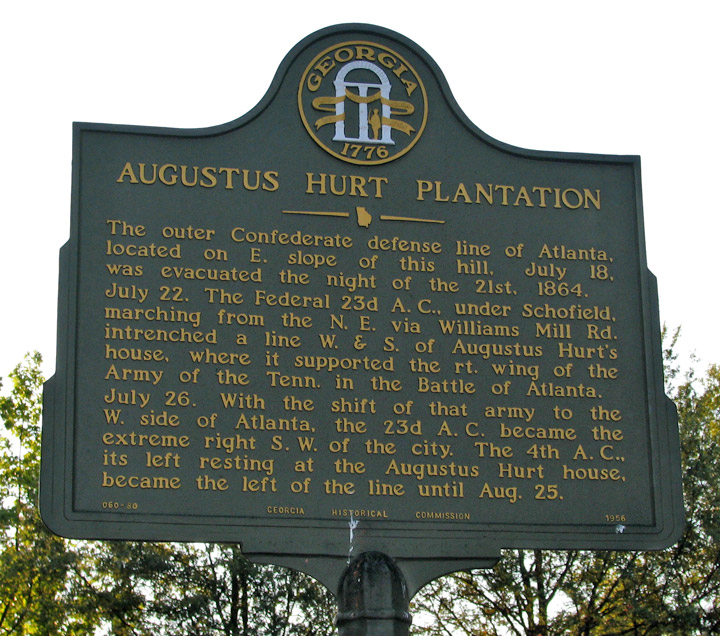 built on the land of the former Augustus Hurt Plantation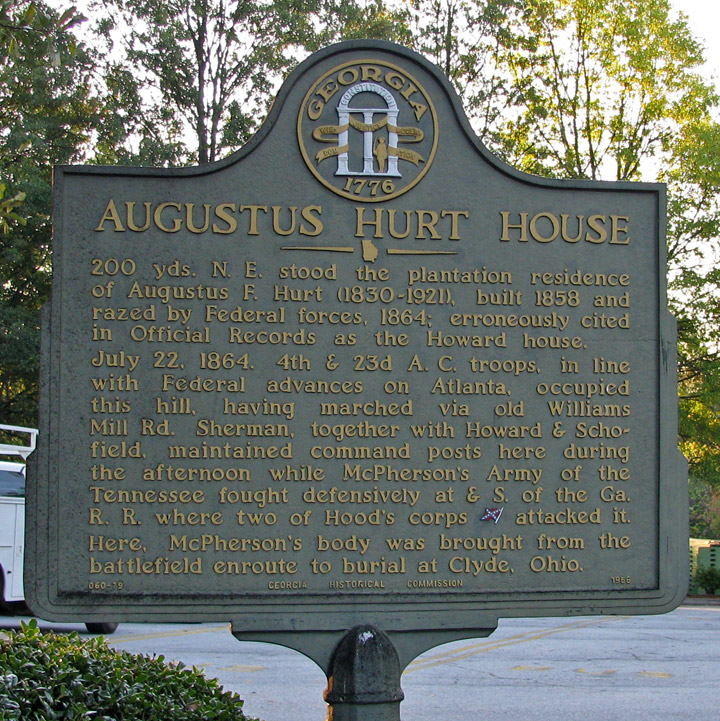 The library was built on land that had been acquired by the state of Georgia for a highway project that was cancelled by Carter when he was Governor of Georgia. Construction started on October 2, 1984 and the library was opened to the public on Carter's 62nd birthday October 1, 1986.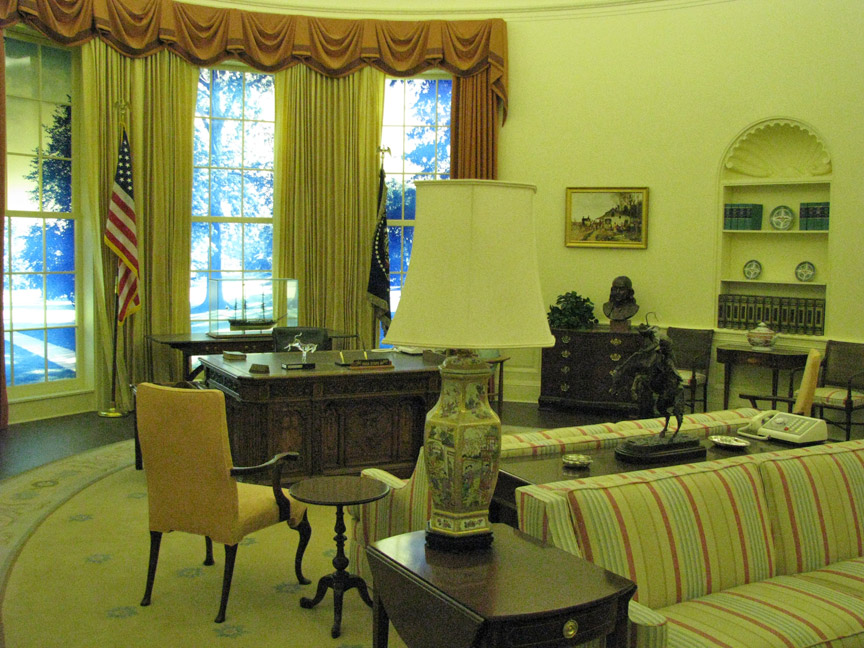 the Jimmy Carter Oval Office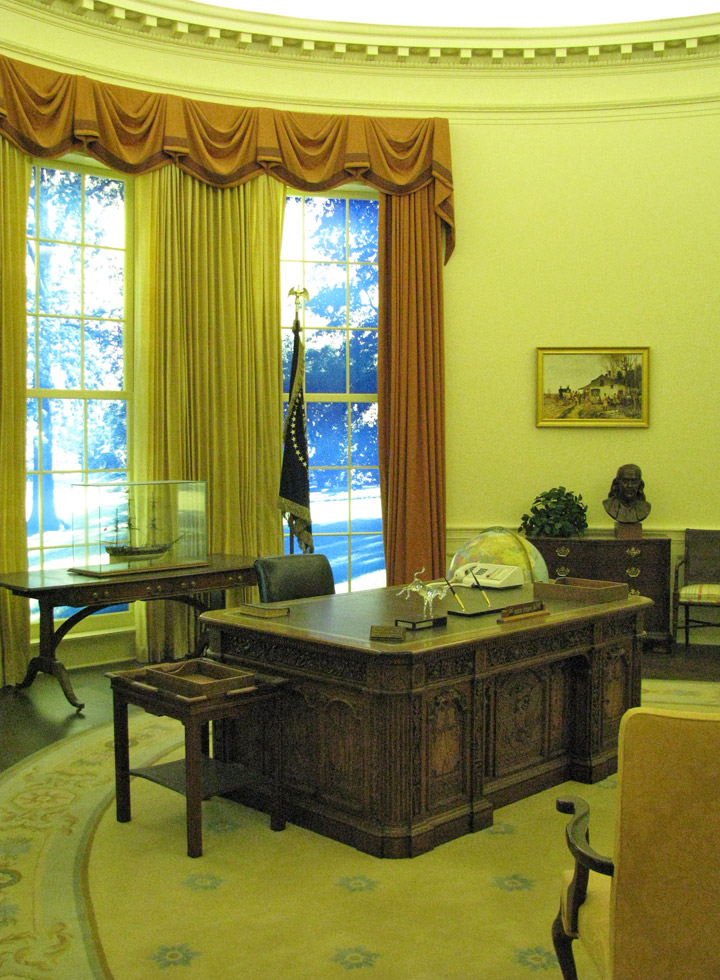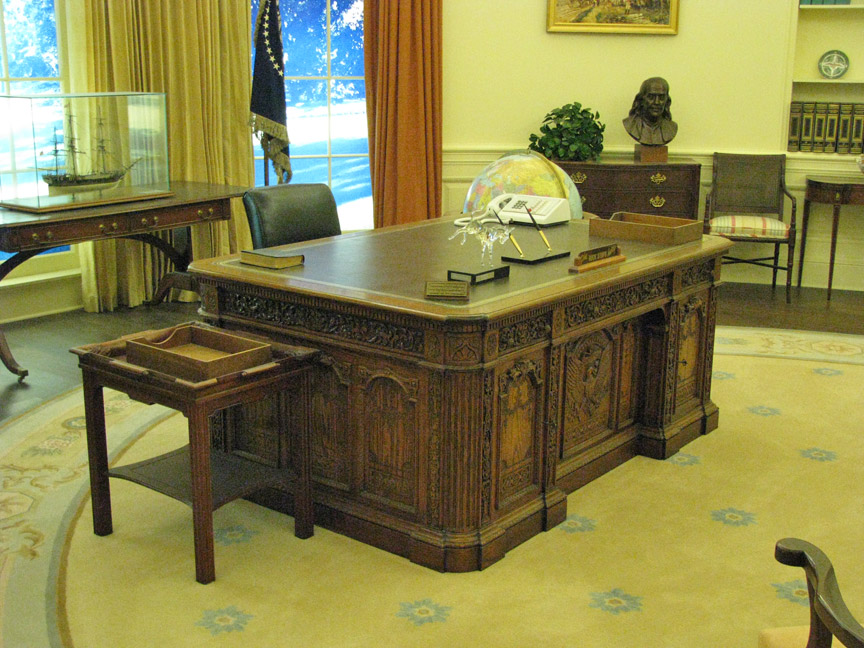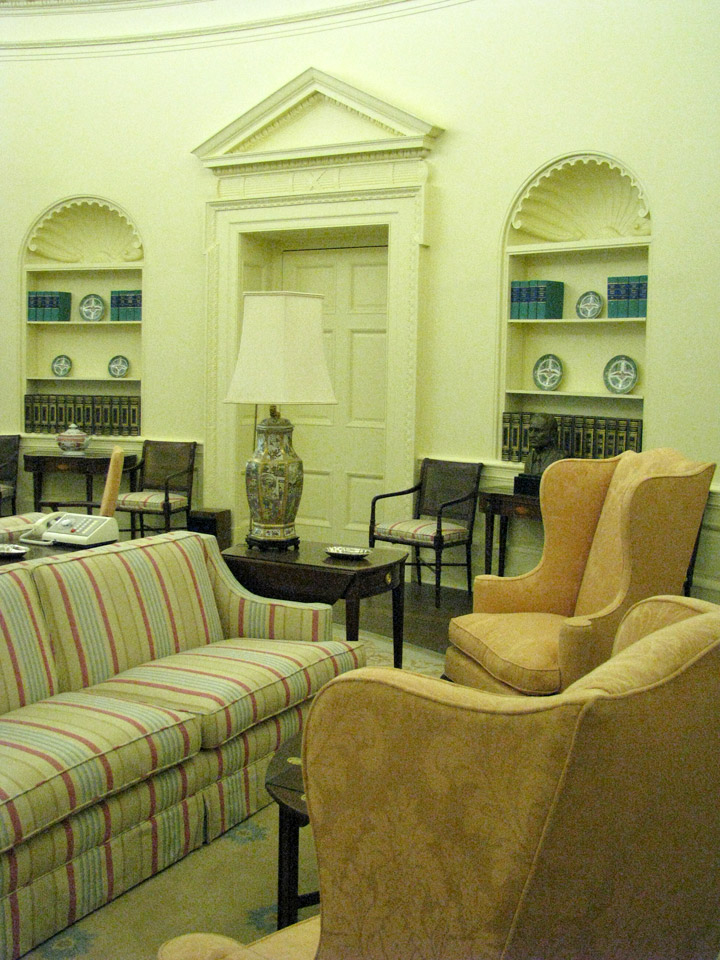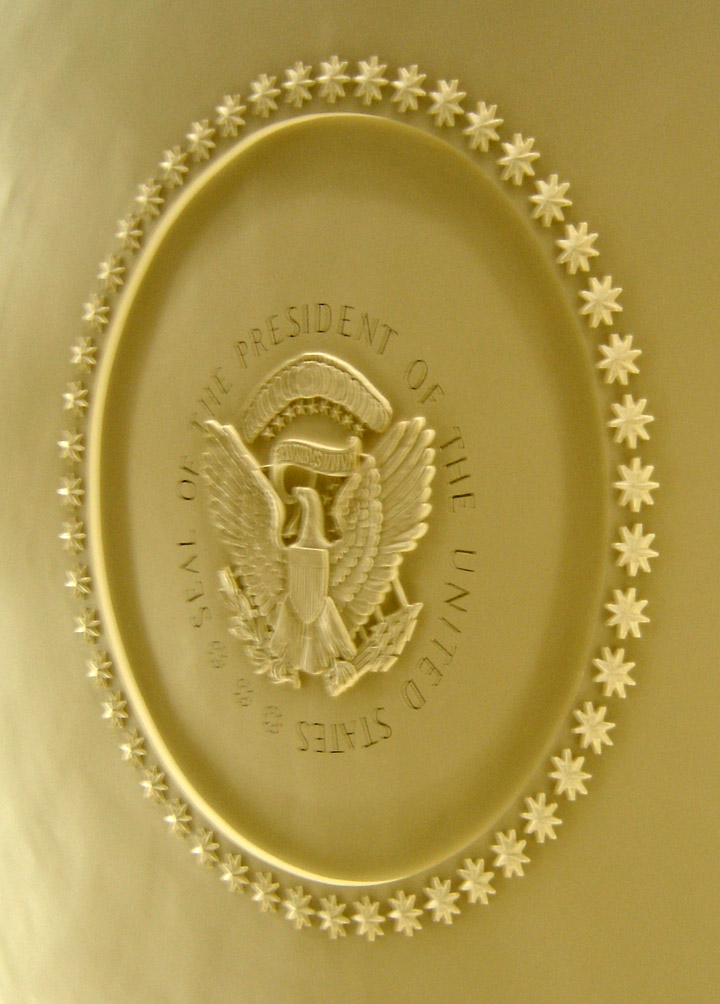 ceiling seal

The building housing the library and museum makes up 69,750 square feet (6480 m²), with 15,269 square feet (1419 m²) of space for exhibits and 19,818 square feet (1841 m²) of archive and storage space. The library stacks house 27 million pages of documents; 500,000 photos, and 40,000 objects, along with films, videos, and audiotapes. These collections cover all areas of the Carter administration, from foreign and domestic policy to the personal lives of President and Mrs. Carter.
Text from Wikipedia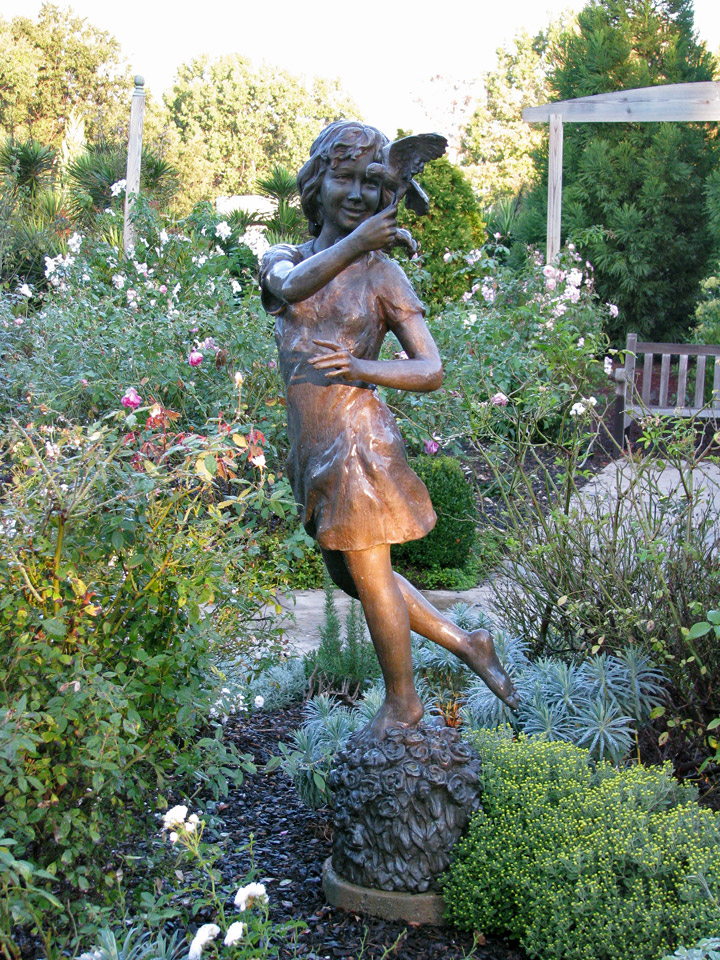 Rose Garden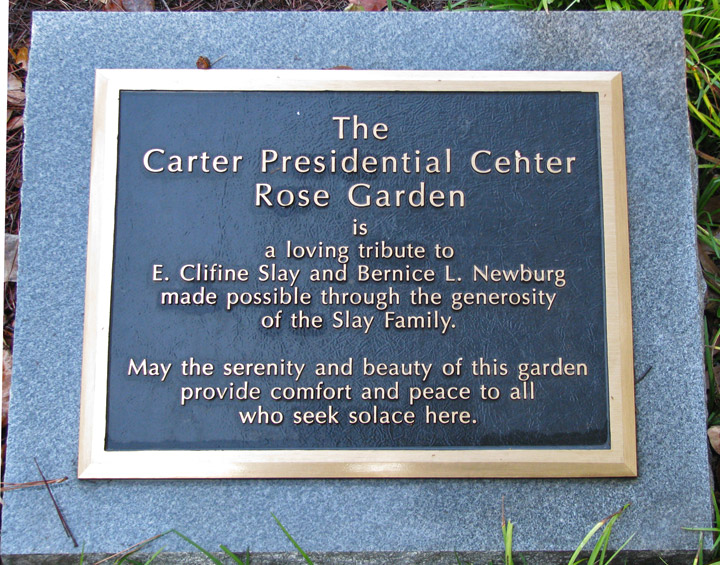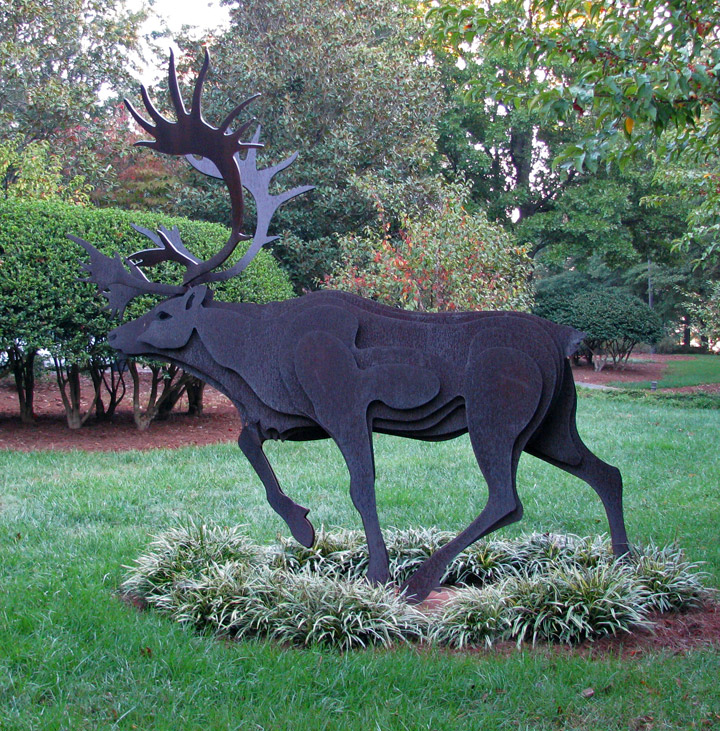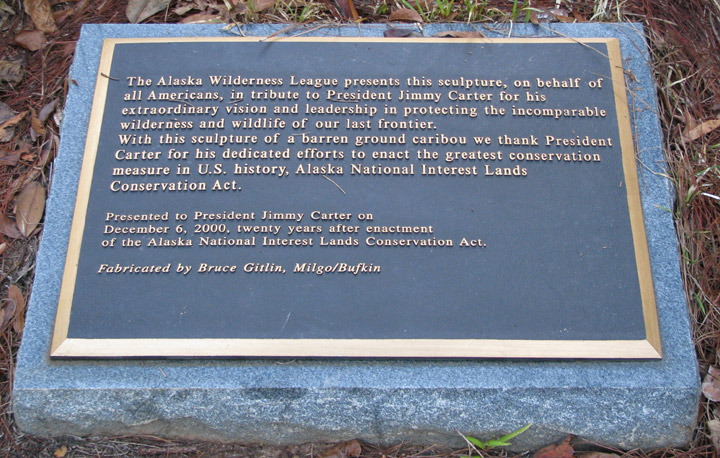 ---
Life of Jimmy Carter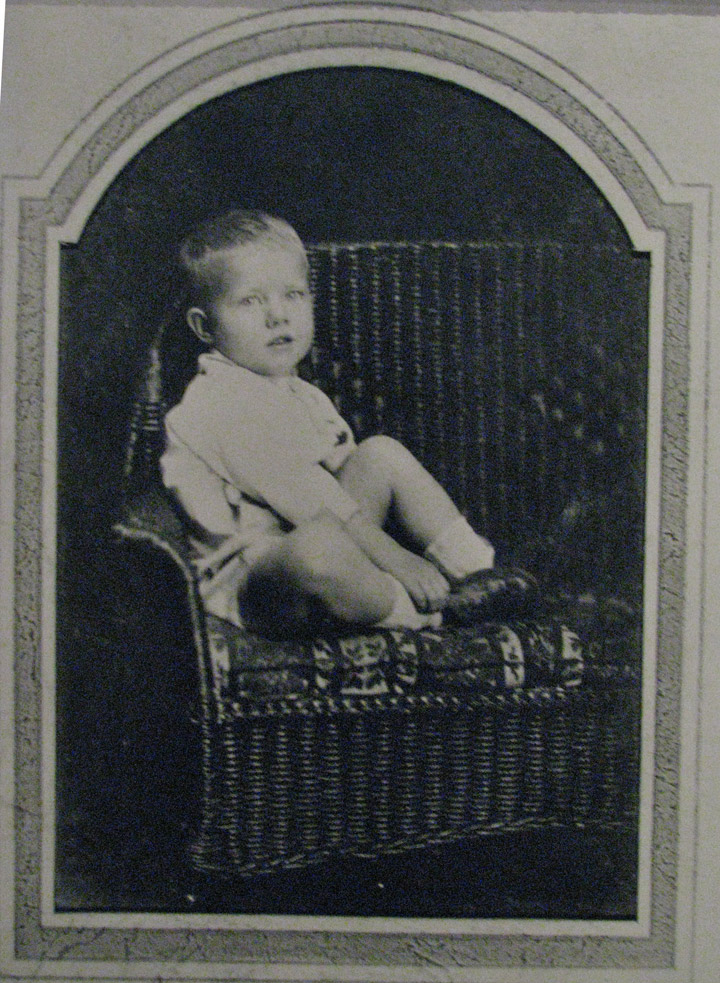 young Jimmy
High School Diploma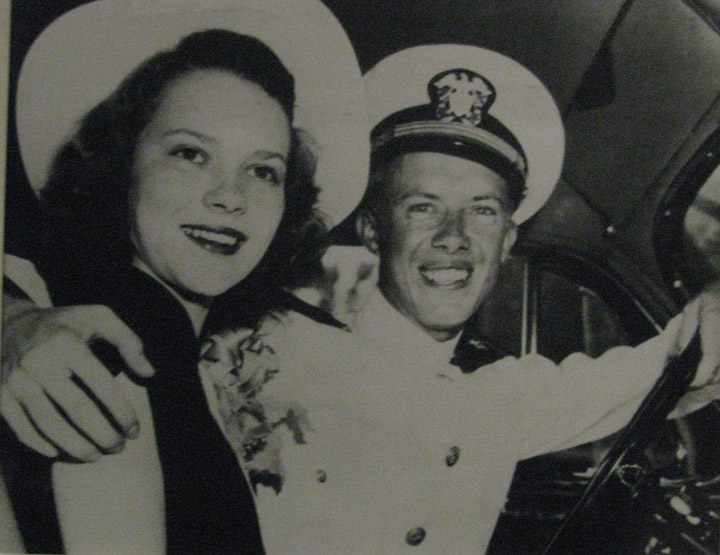 Naval Officer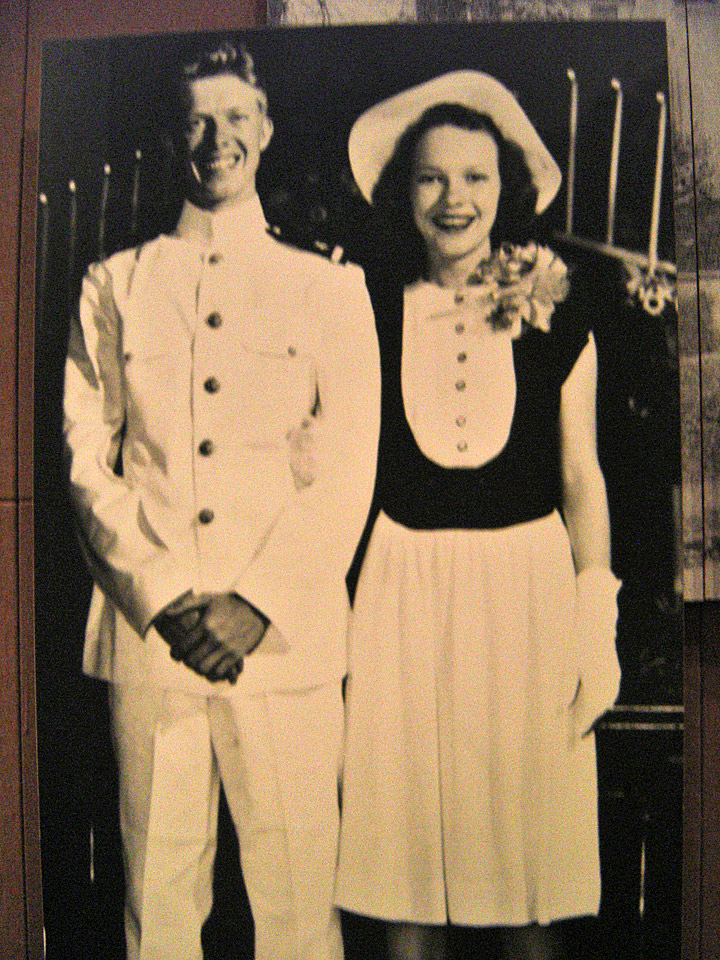 Wedding Photo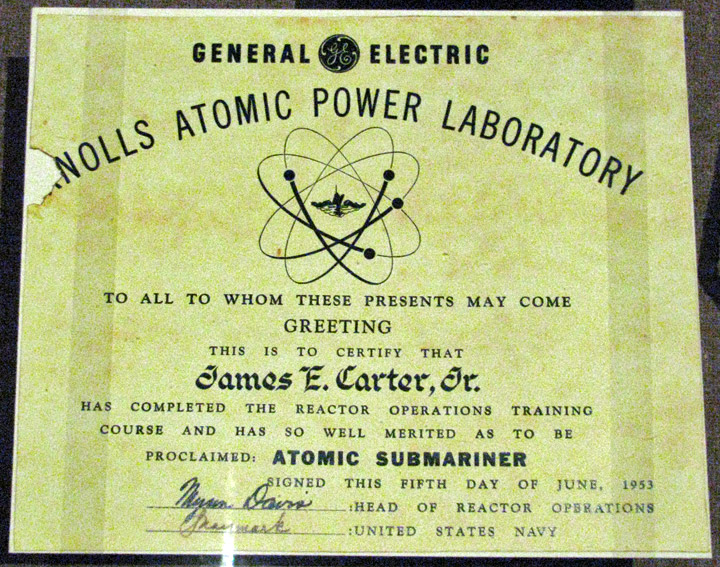 Atomic Submariner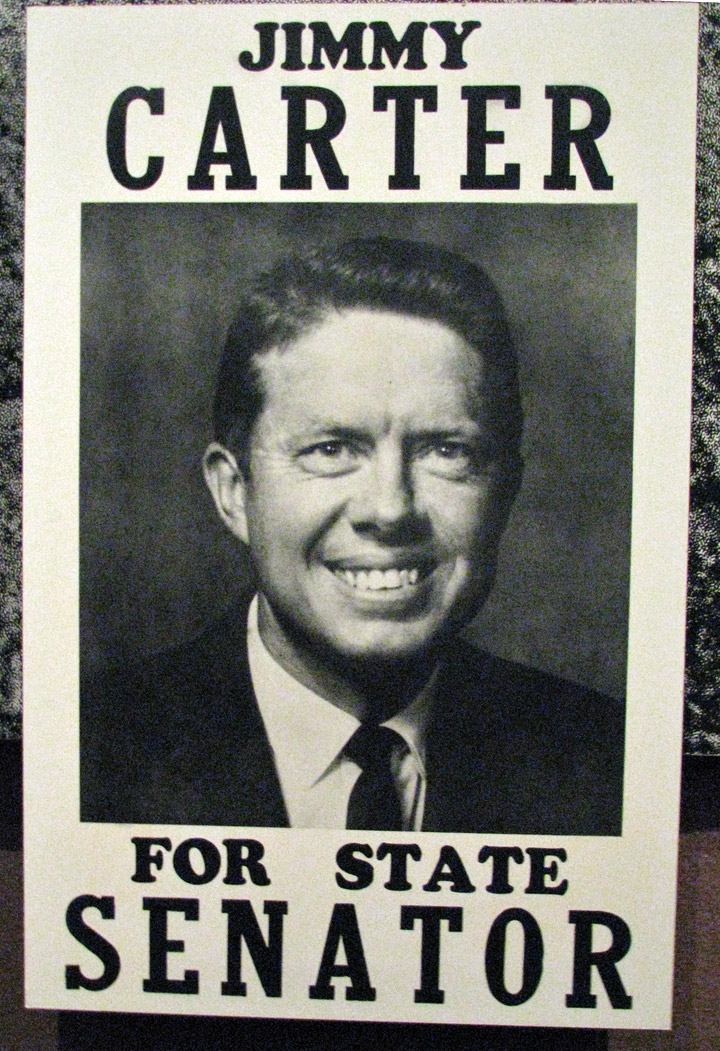 for State Senator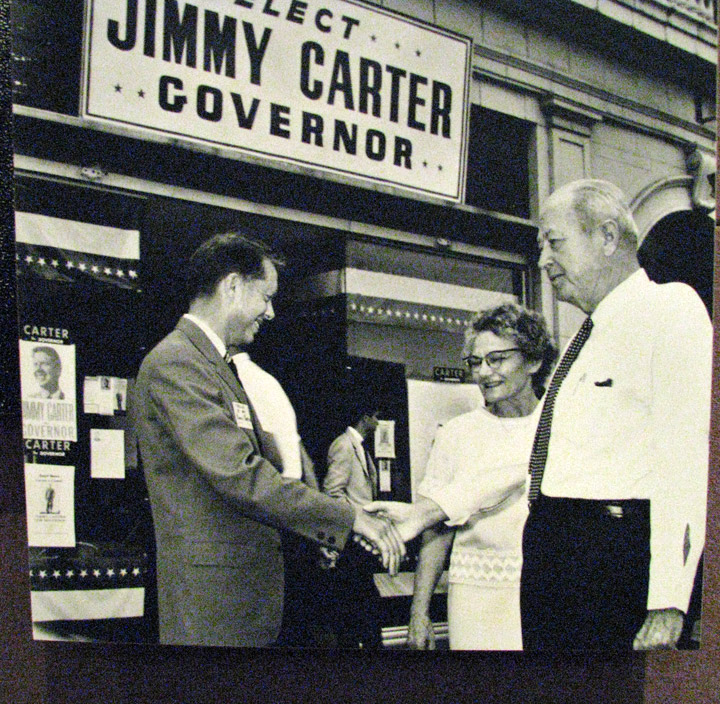 for Governor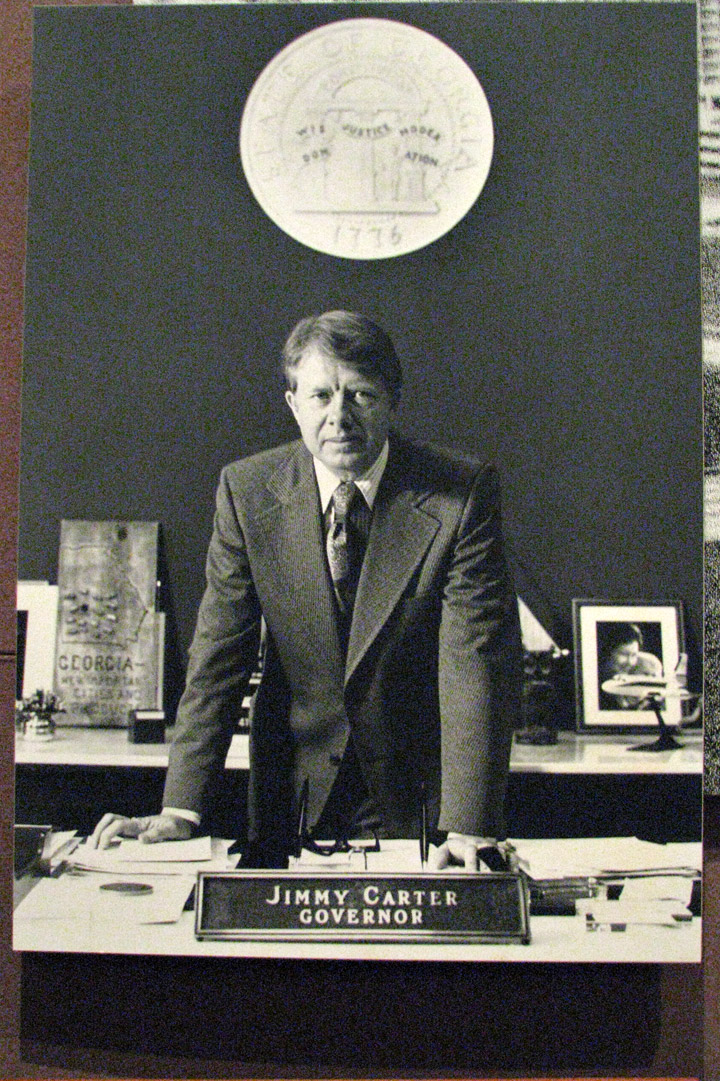 as Governor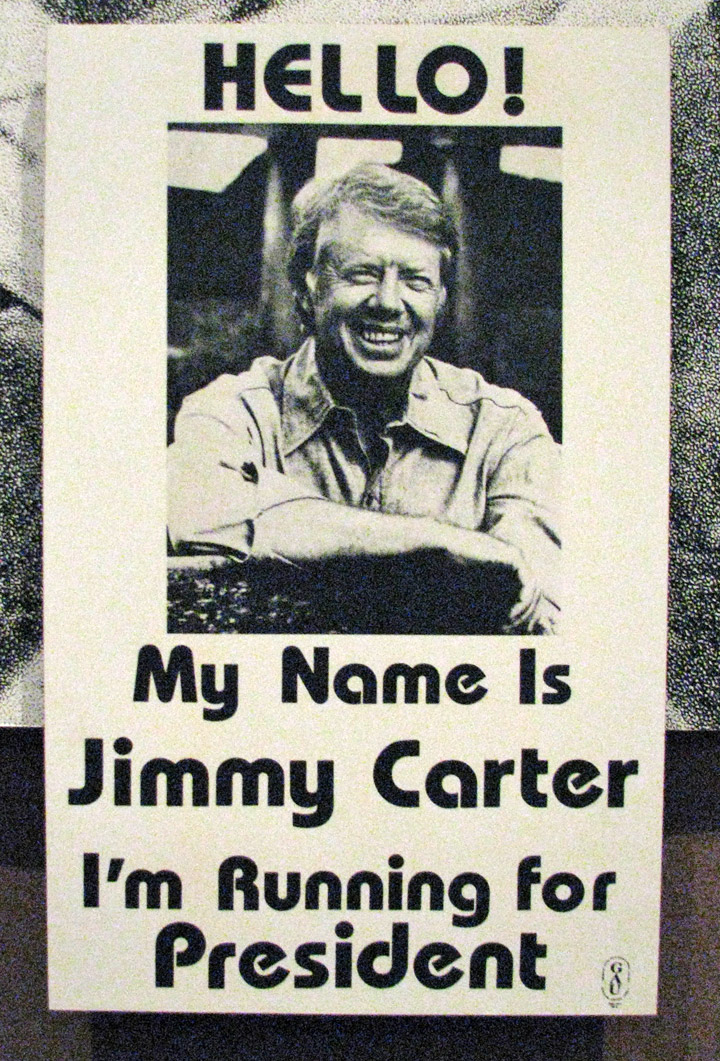 running for President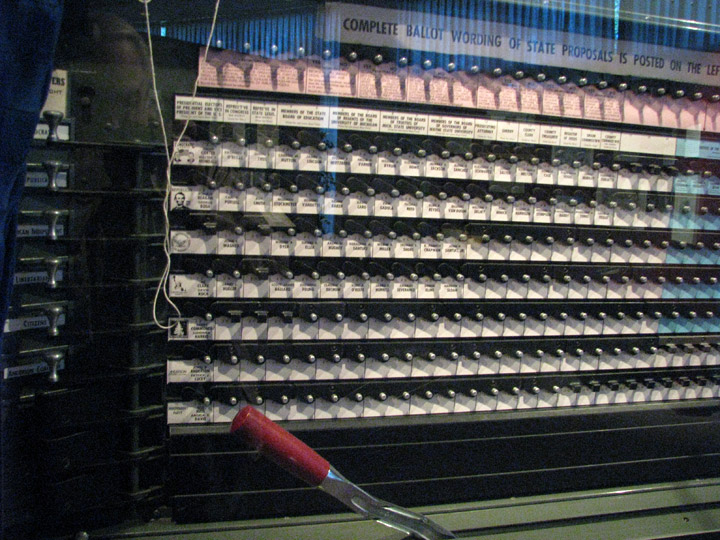 voting machine set for the presidential election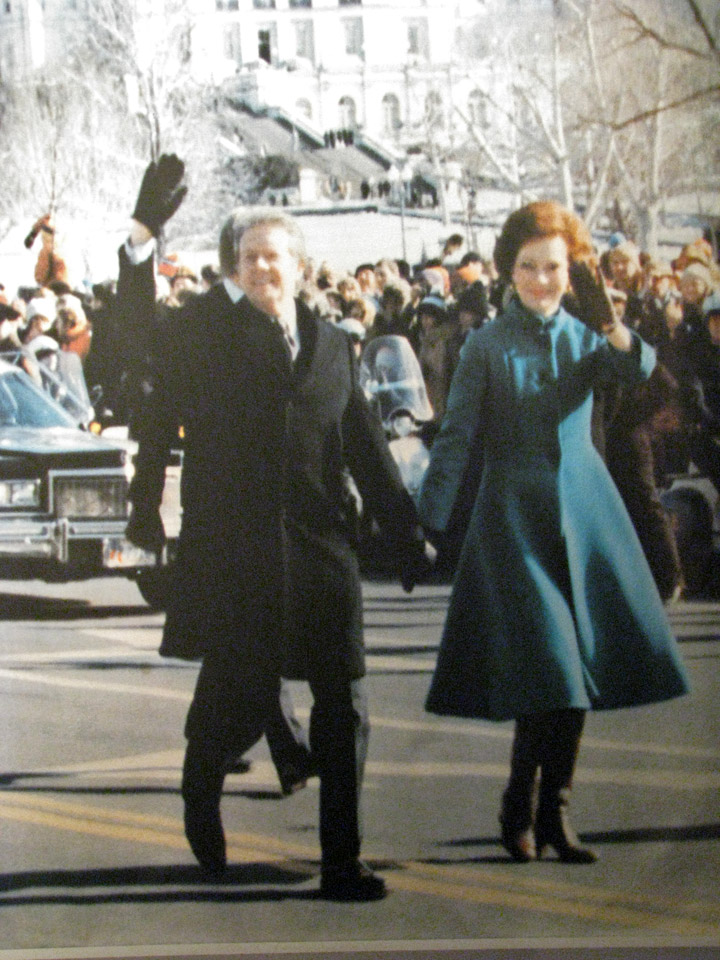 walking from the inauguration to the White House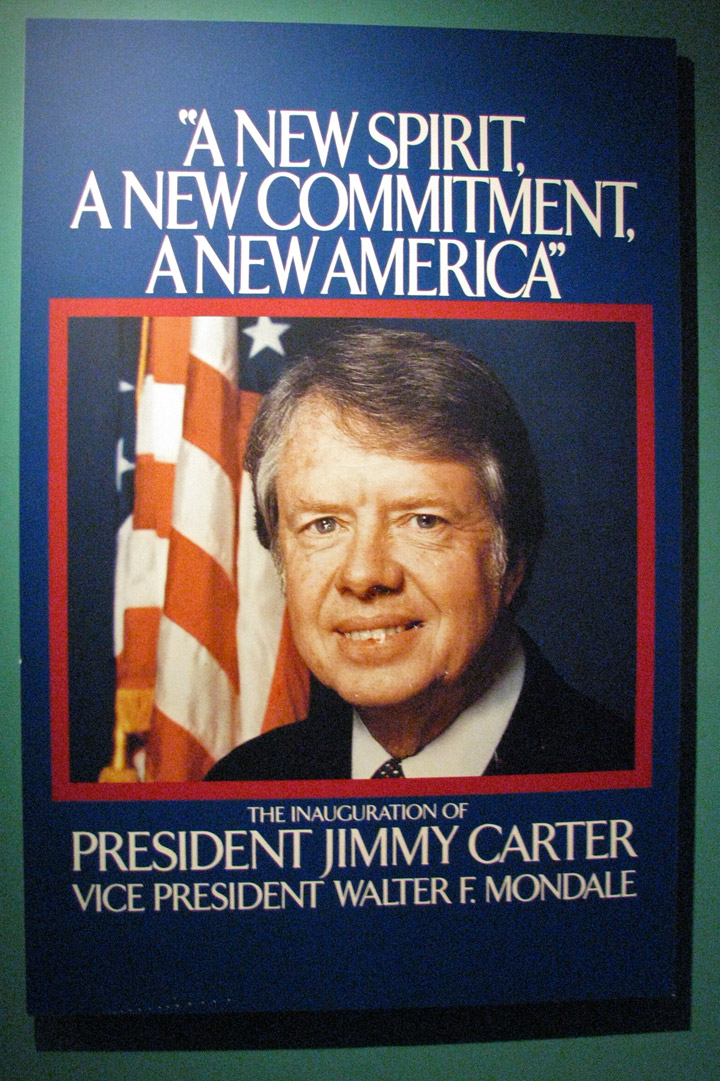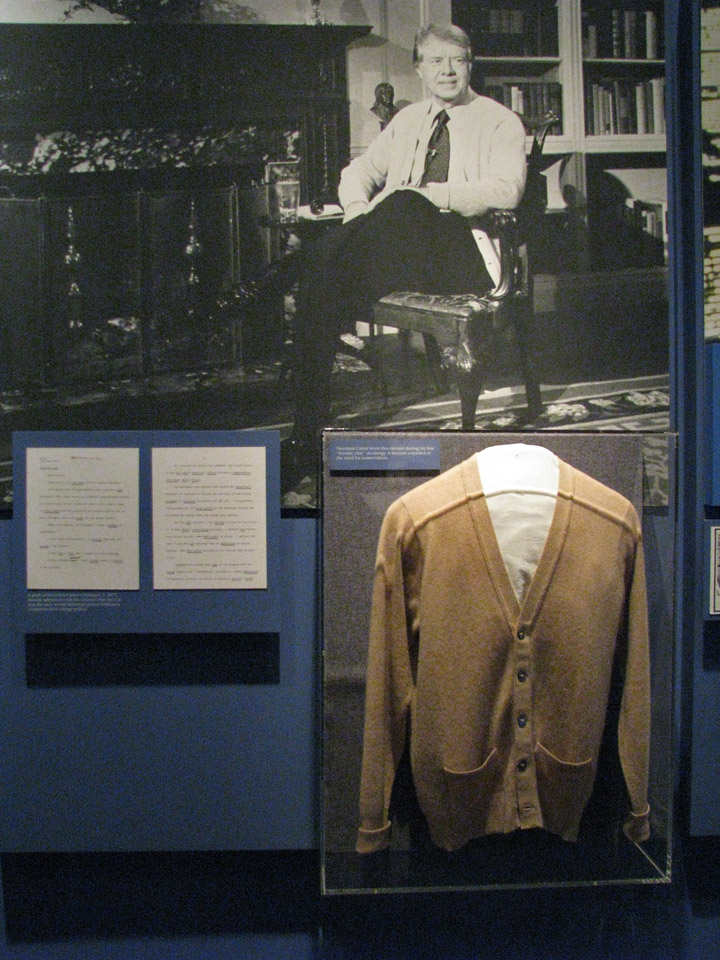 sweater used during his fireside chats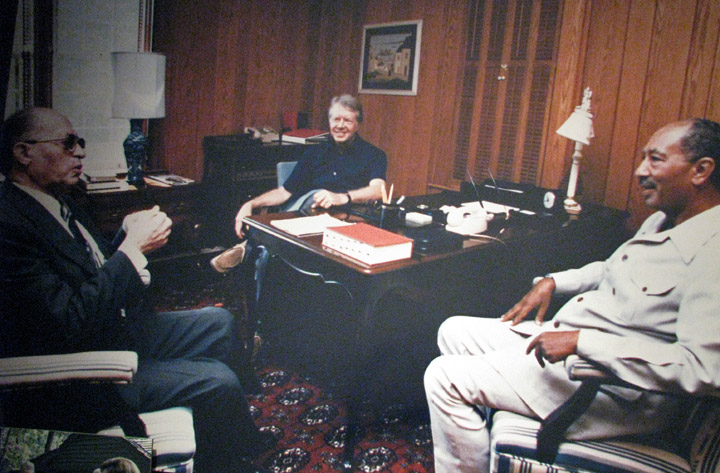 the Camp David discussions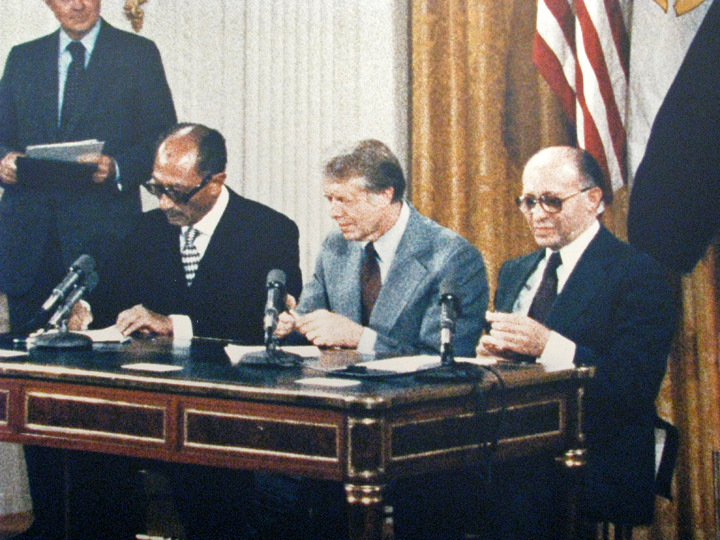 the agreement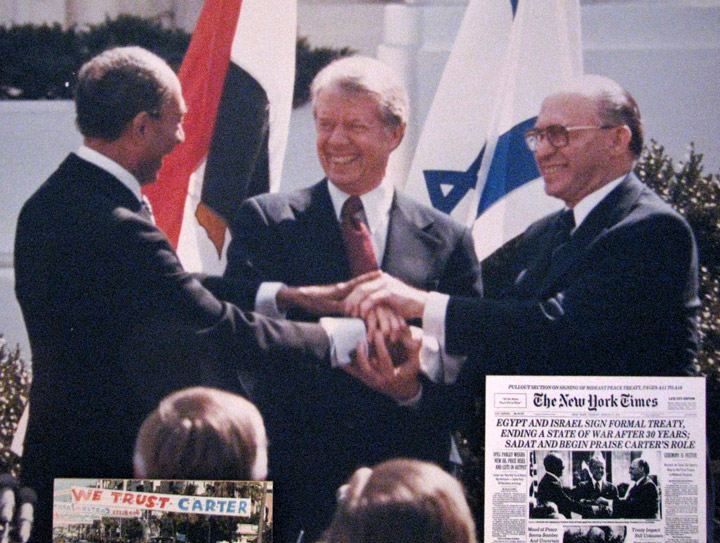 the hand shake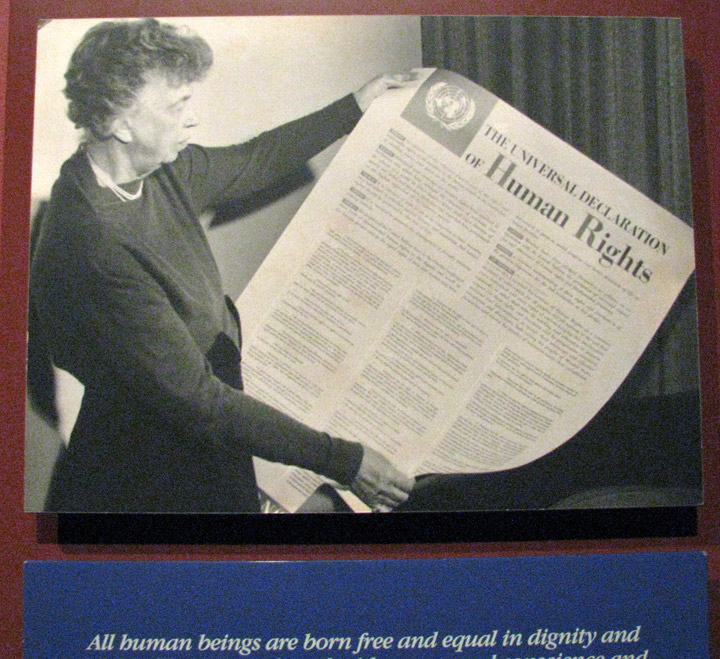 Ambassador Eleanor Roosevelt showing the
The Universal Declaration of Human Rights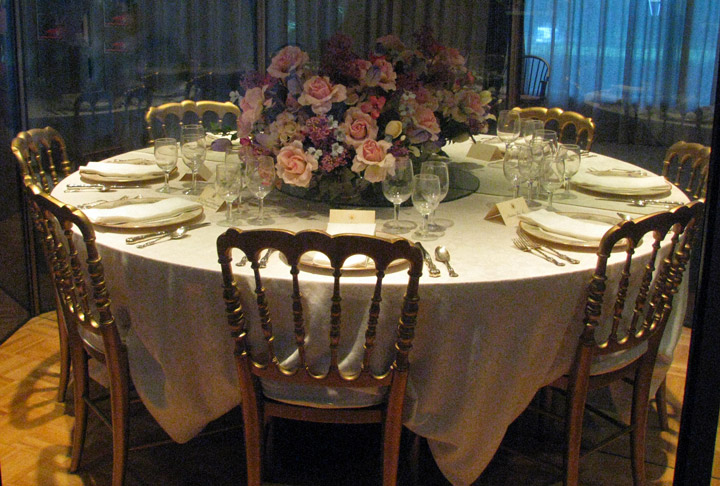 the White House dinner table
---
---