Herod's Palace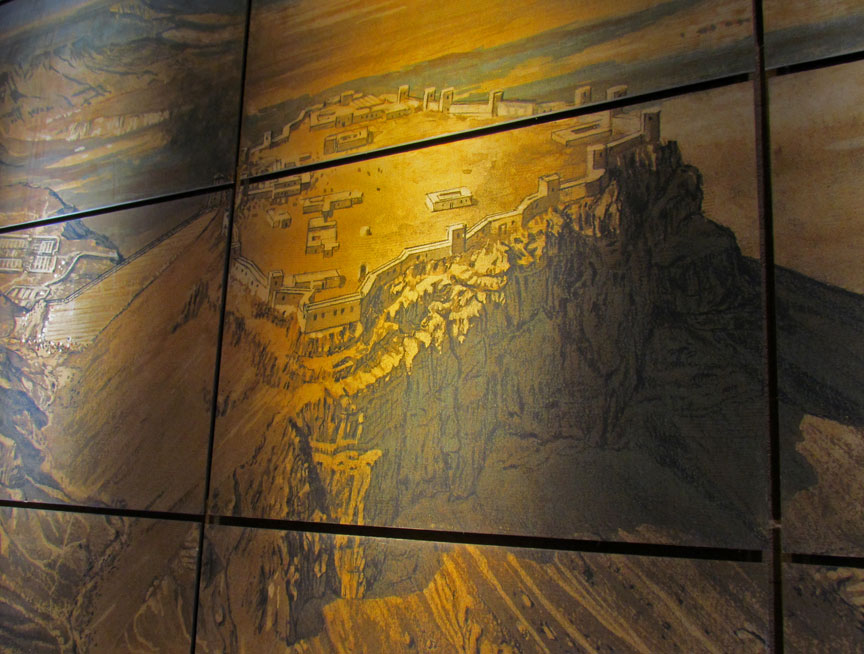 diagram of Masada
Herod the Great is renowned as the builder of Masada. The plateau's natural defensive attributes –vertical cliffs some 400 meters above the Dead Sea – were not enough for the builder-king, and he fortified a 400 x 600-meter plateau further, with a casemate wall and towers.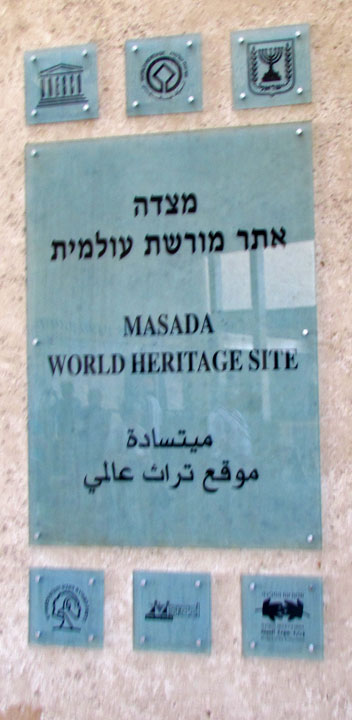 World Heritage Site
But he also saw to the site's creature comforts, building large and small palaces, a bathhouse, storerooms for food and drink and many other amenities.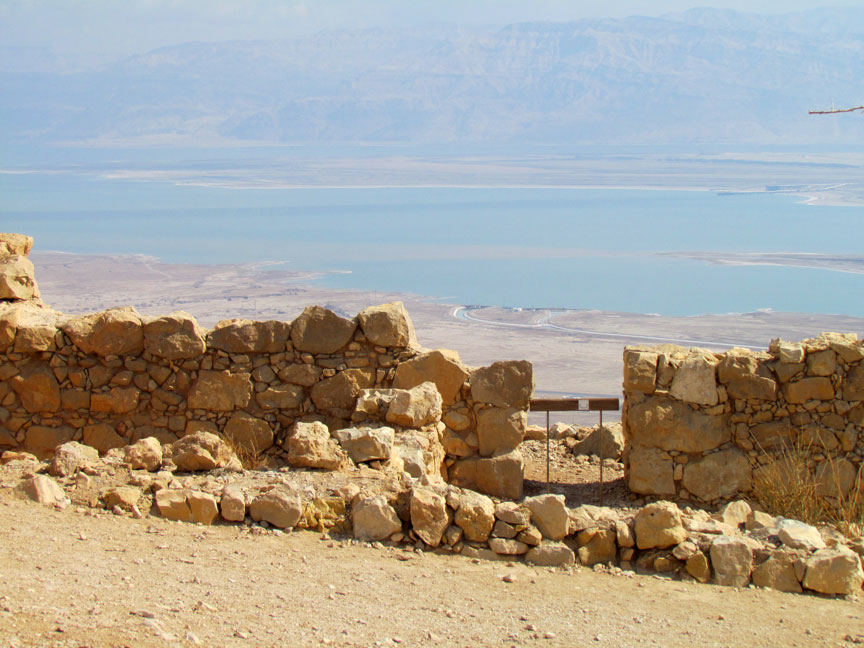 The Northern Palace is Masada's most impressive structure, constructed against the northern cliff-face as if hanging over the abyss. It is built on three rock terraces, each containing grand rooms and supported by gigantic retaining walls to expand their size. The four bedrooms on the top level had a semicircular balcony that revealed magnificent views of the surroundings, especially En Gedi to the north and the Dead Sea and the Mountains of Moab to the east. A staircase led to the middle level – a large, round hall surrounded by a colonnade that extended almost to the cliff-edge. On the lowest terrace was another large, colonnaded hall adorned with spectacular wall paintings, and a private bathhouse for the palace's residents. Herod also built a large bathhouse atop the plateau for the other inhabitants of Masada.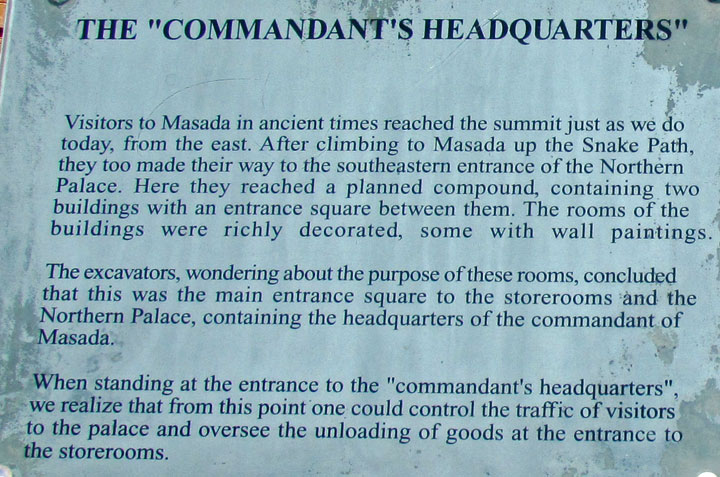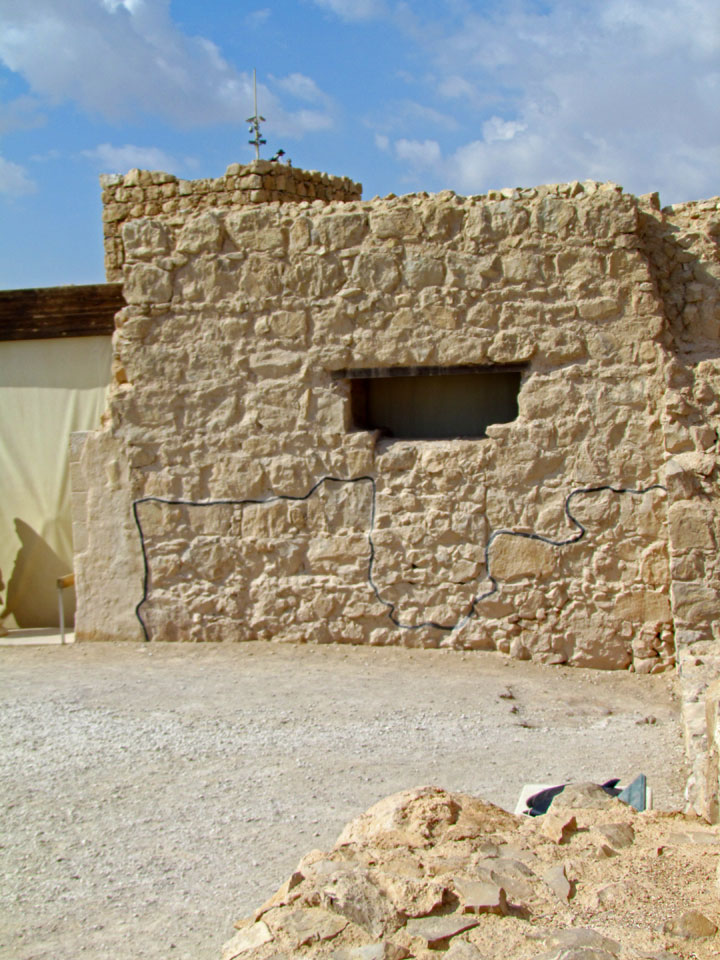 Commandant's Headquarters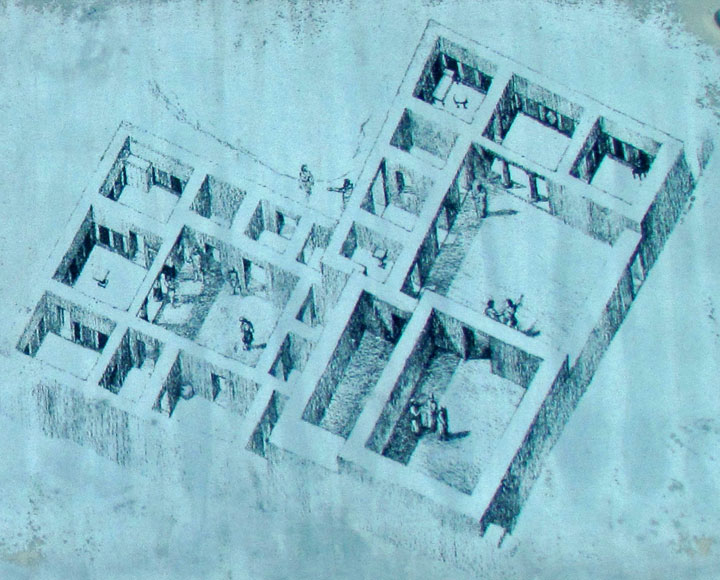 On the top of the mountain Herod built 29 storerooms, each one 27 meters long. Excavations there turned up hundreds of clay pots that could hold huge amounts of food.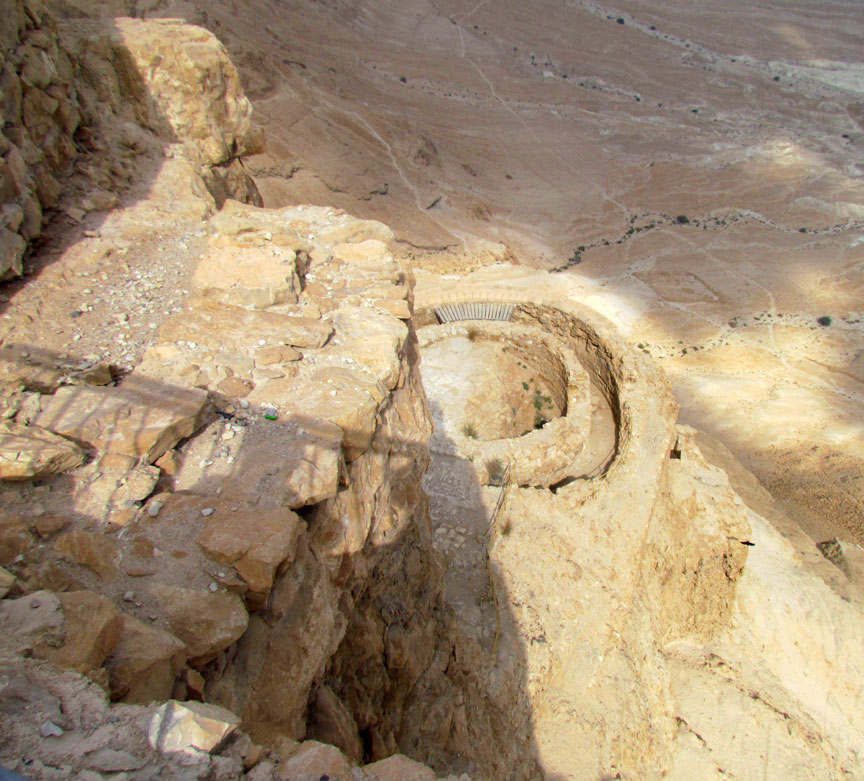 cistern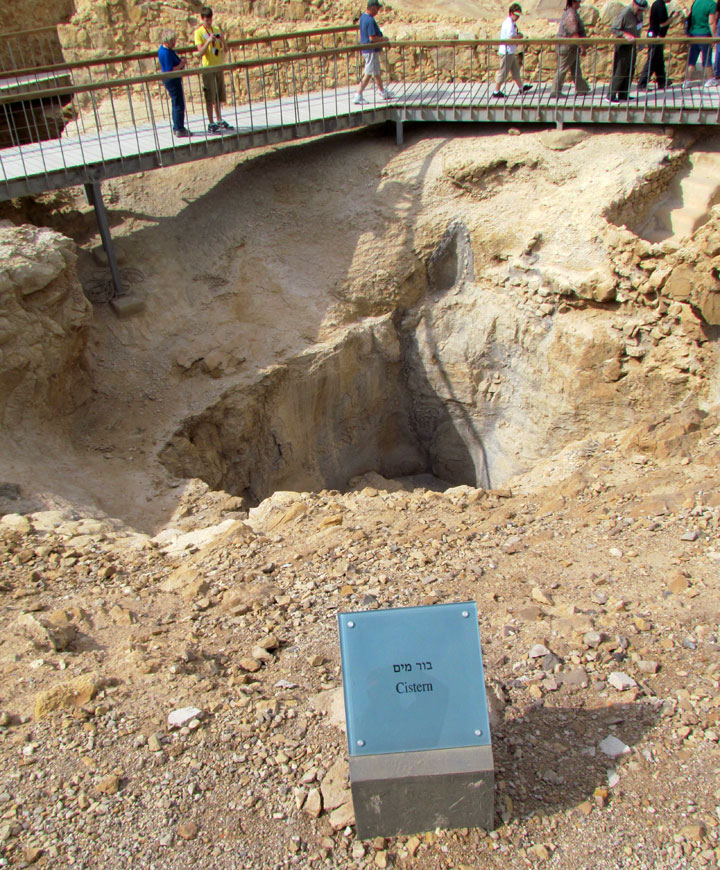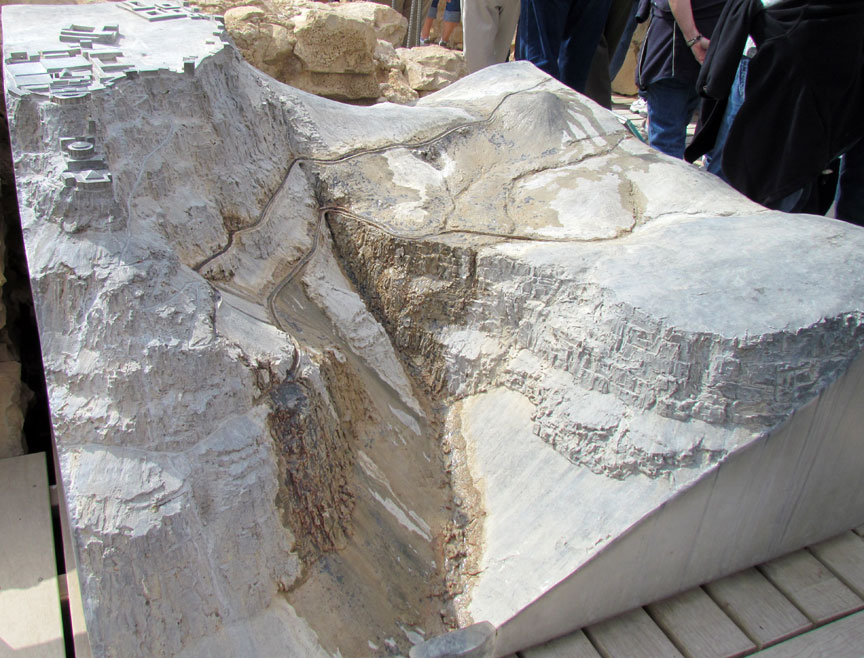 model showing how water reaches Masada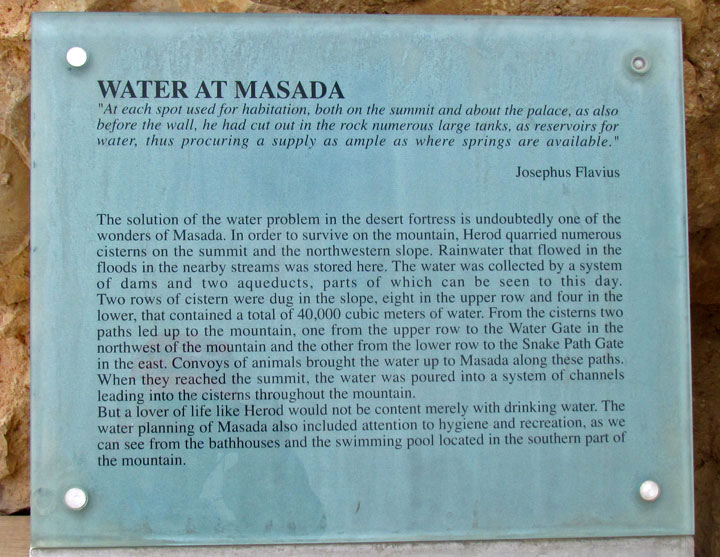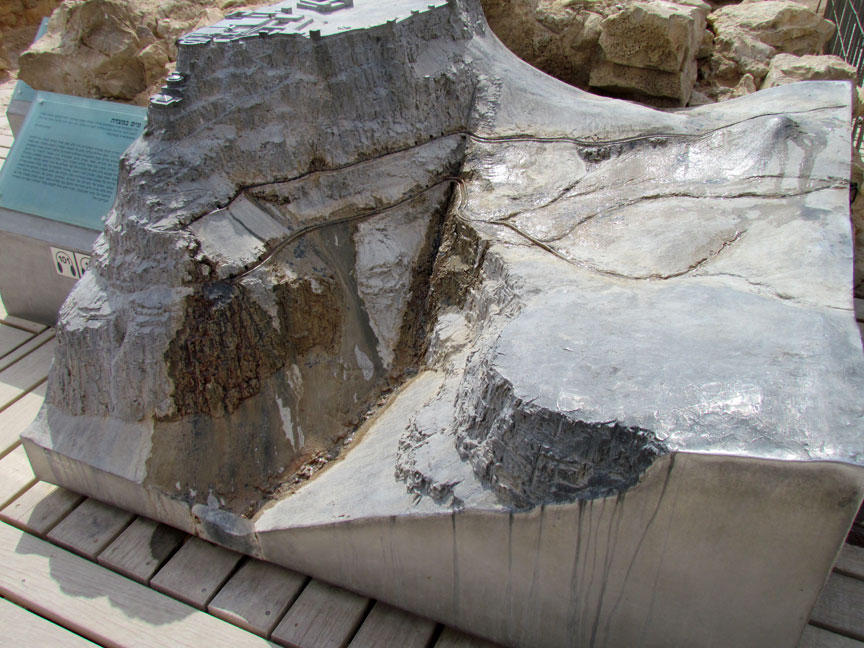 Herod also hewed 12 gigantic cisterns into the mountainside to collect flood water; they had a capacity of some 40,000 cubic meters, enough to supply water for all the needs of the inhabitants, from drinking water to a swimming pool, bathhouses and agriculture. Thus in a rare combination of natural conditions and human initiative, Masada became an impregnable fortress – almost.
Text from Wikipedia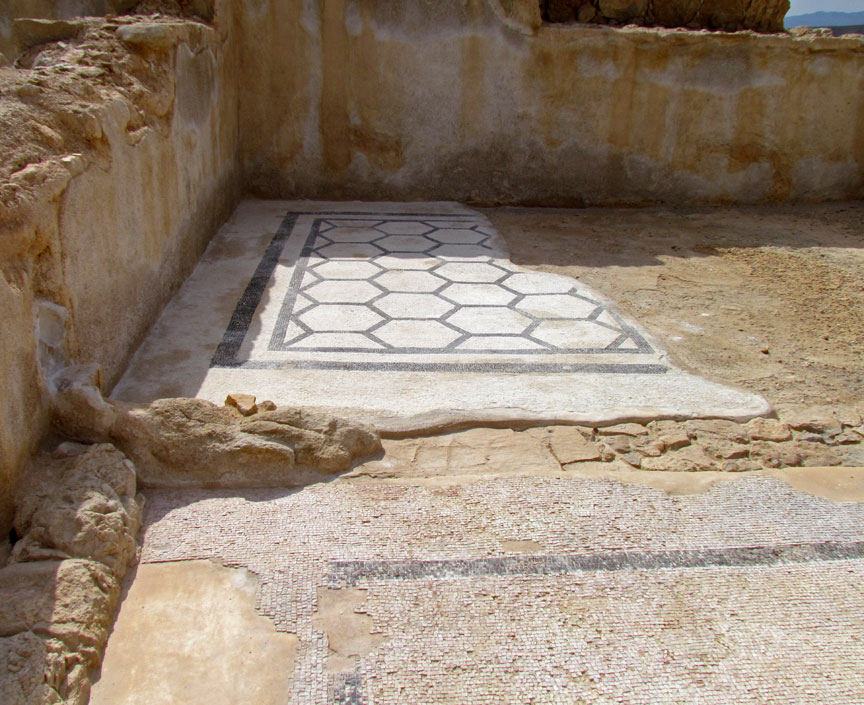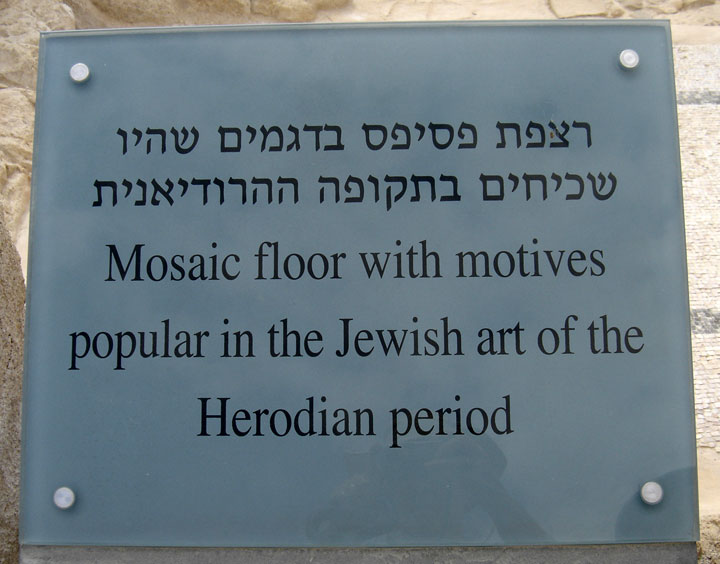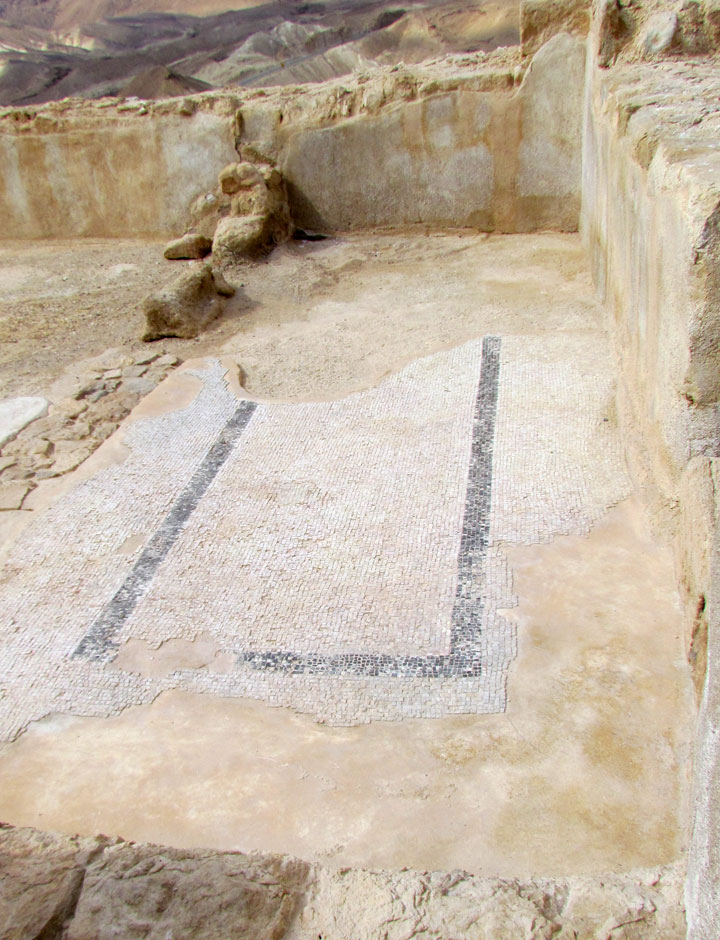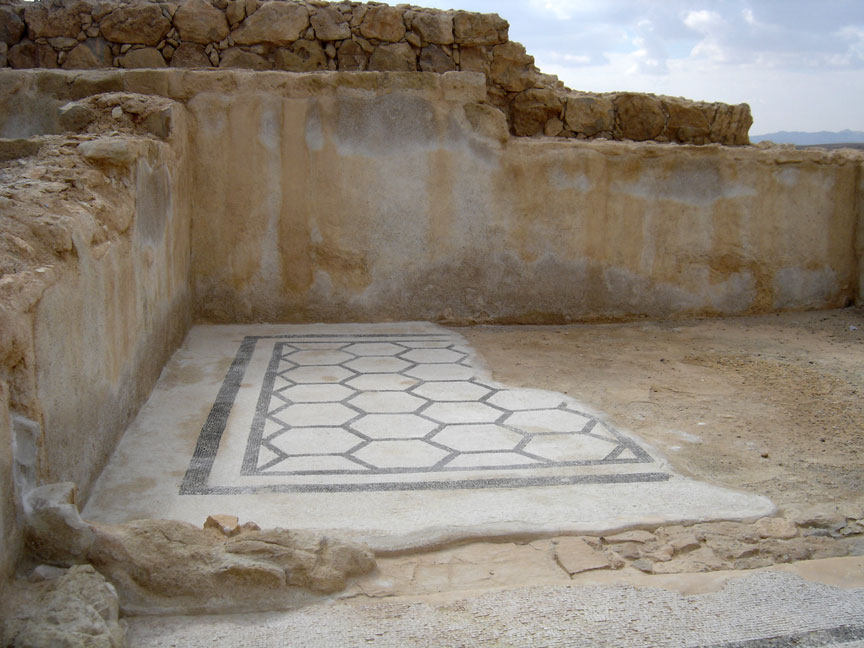 mosaic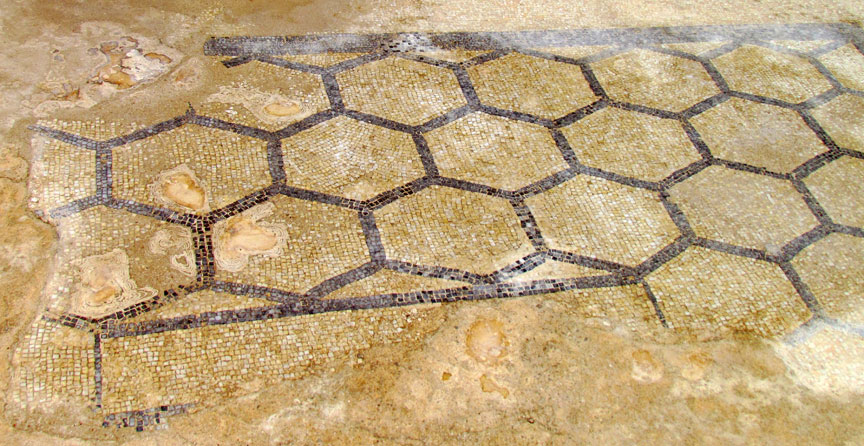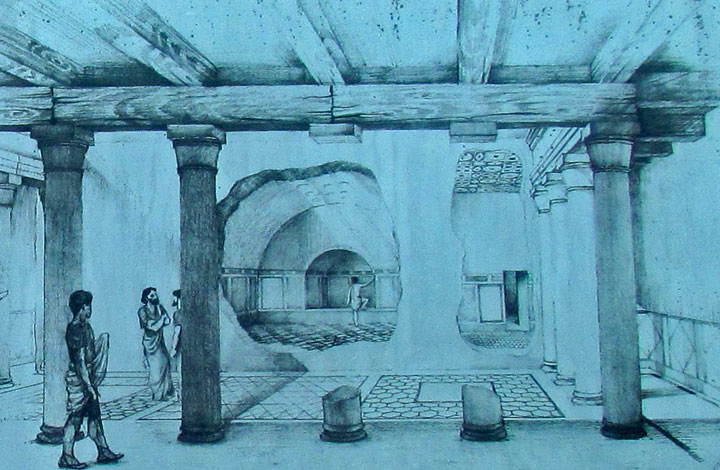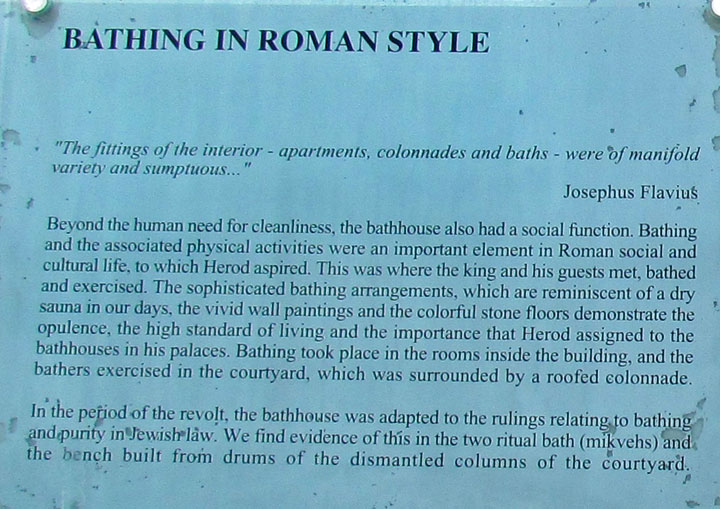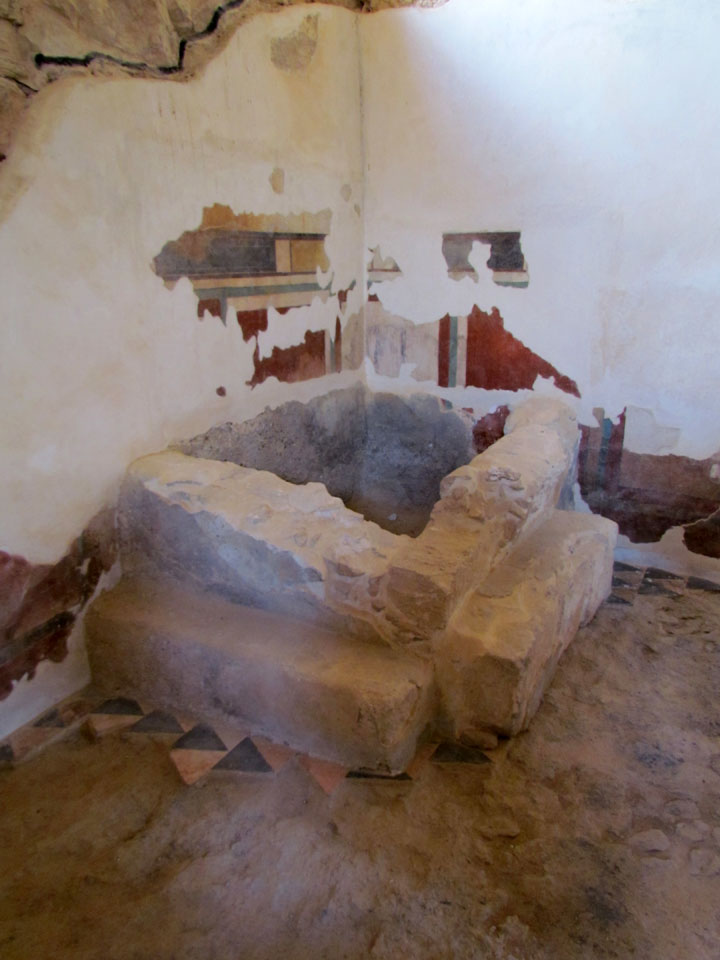 bath house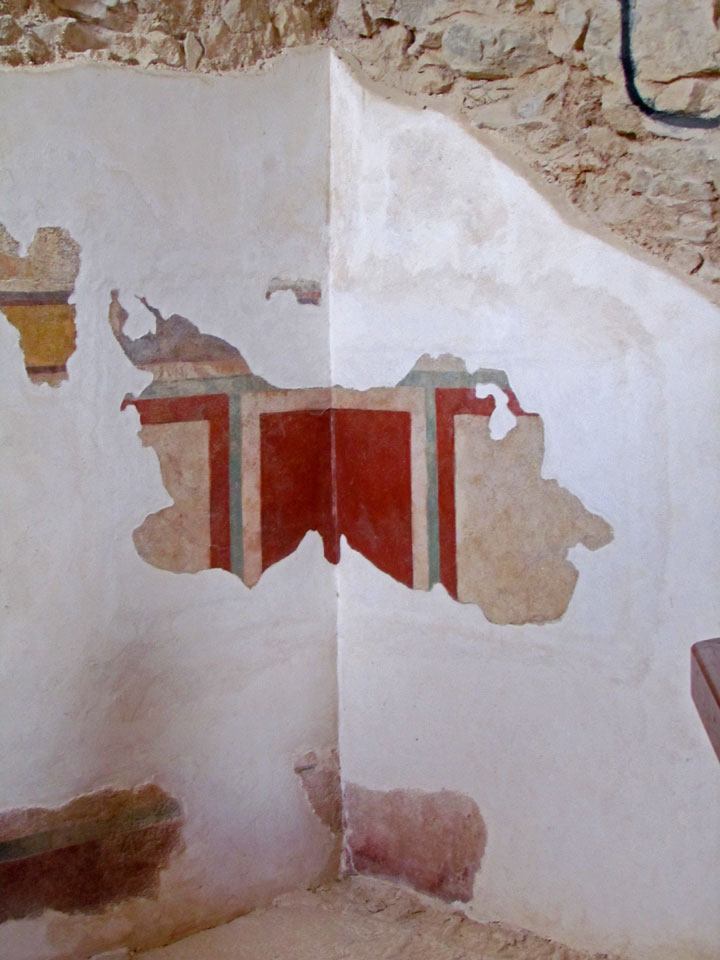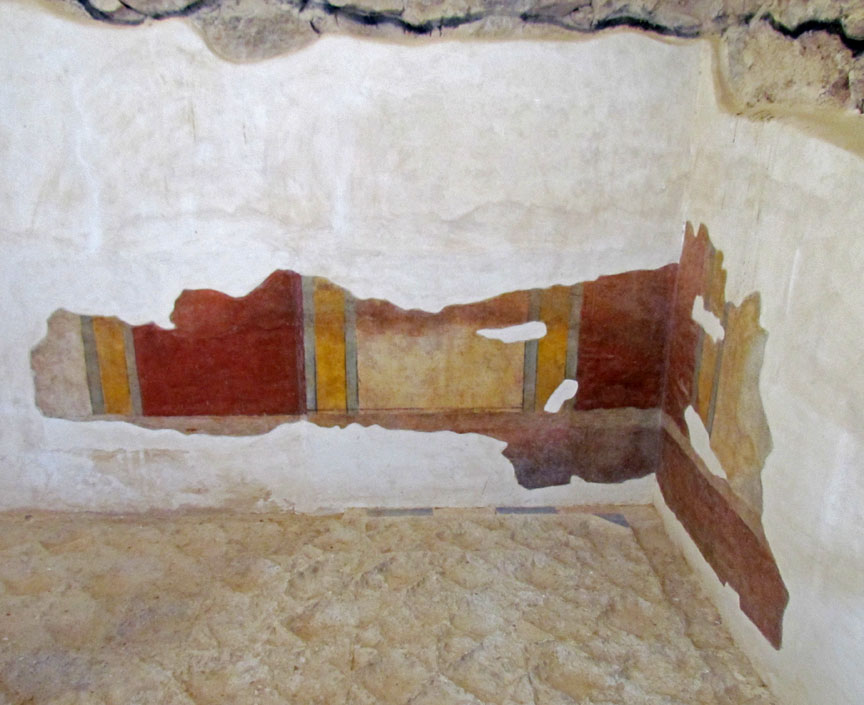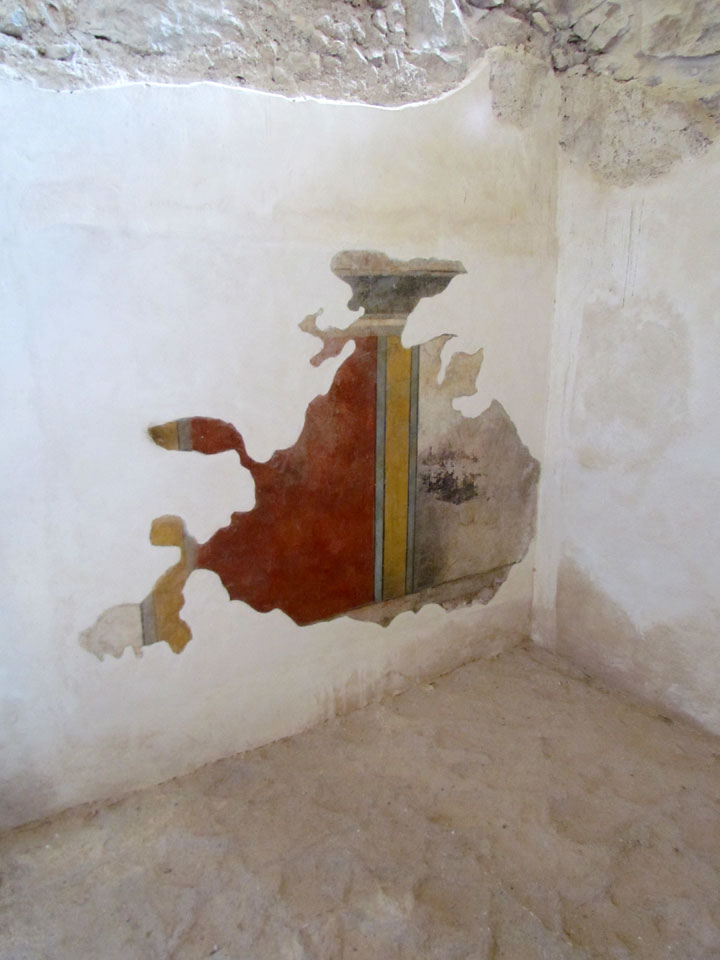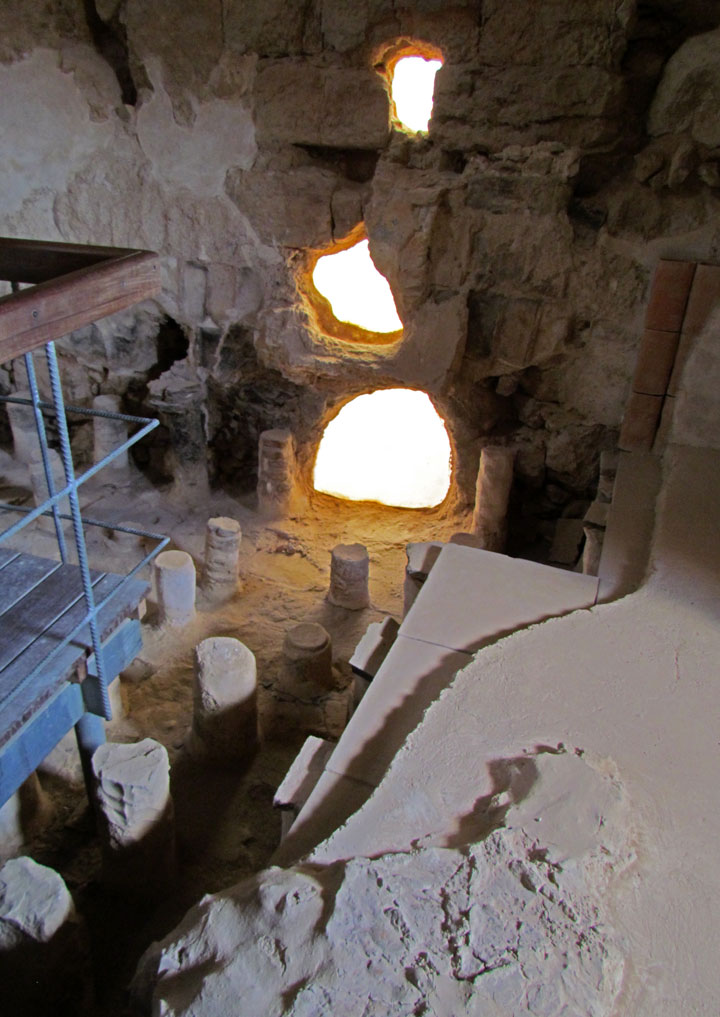 hot room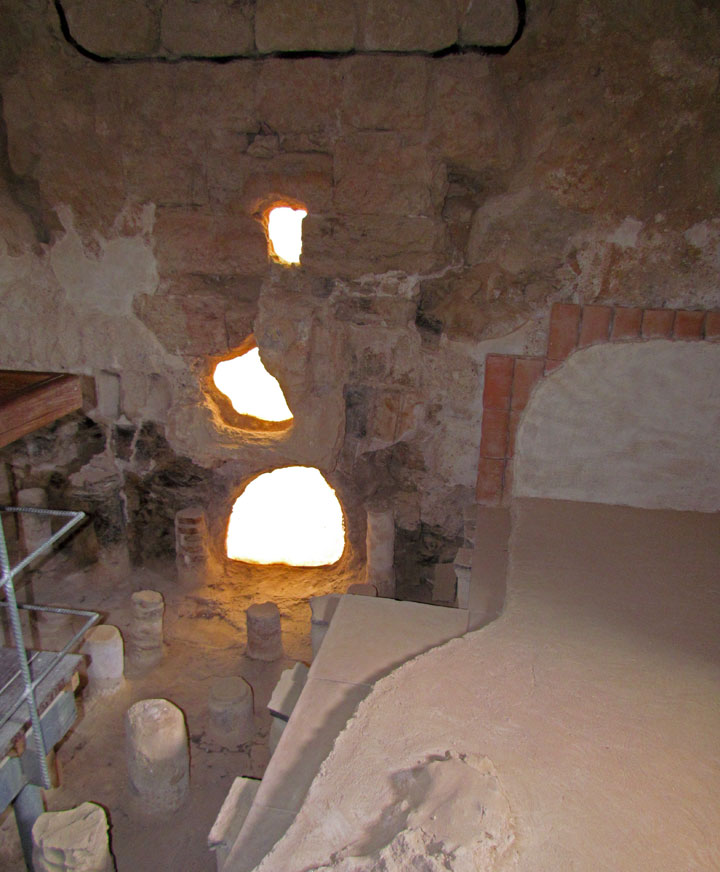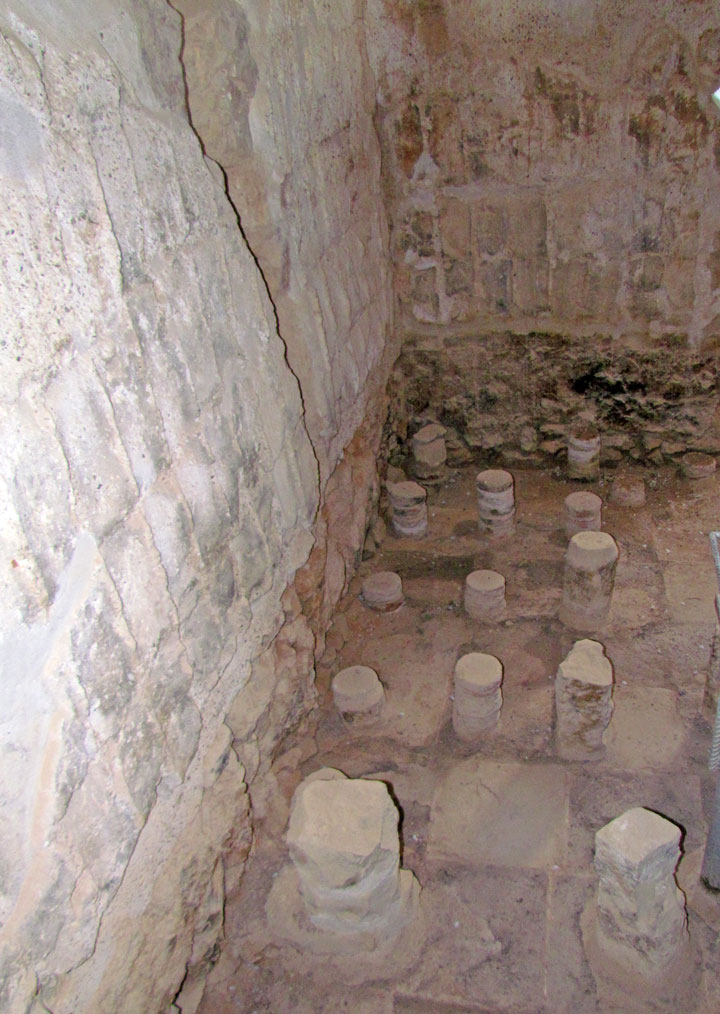 spacers to hold up the Hot Floor
where the hot gases are circulated below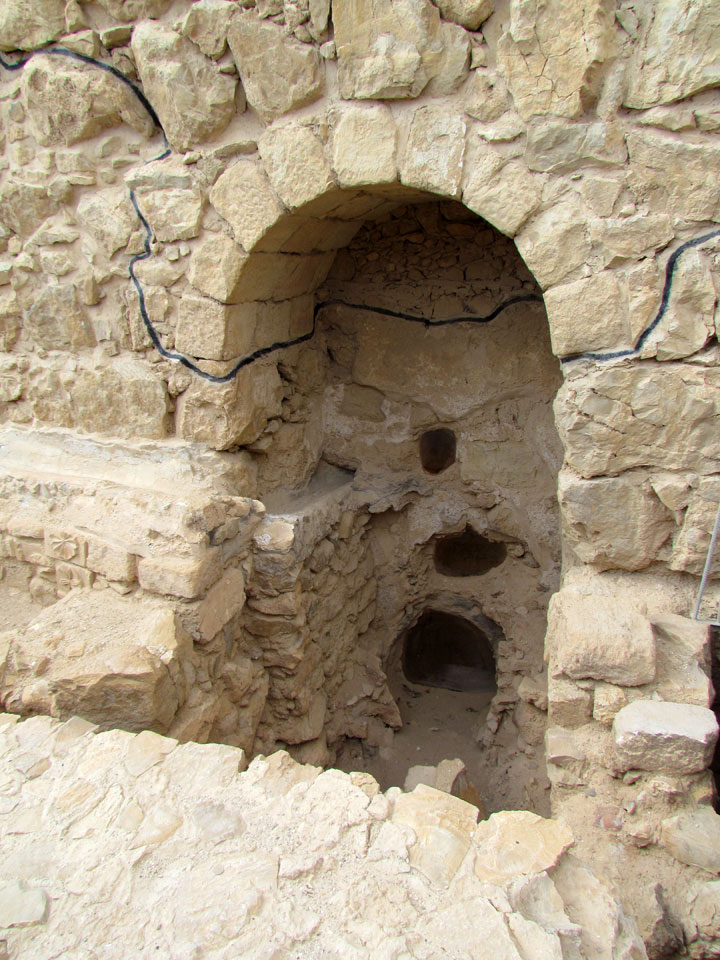 where the fires are located to create the hot gases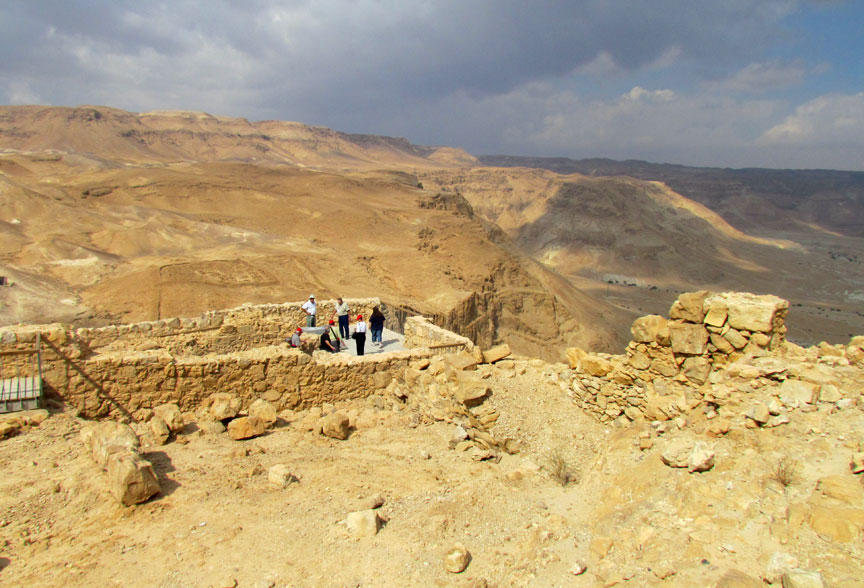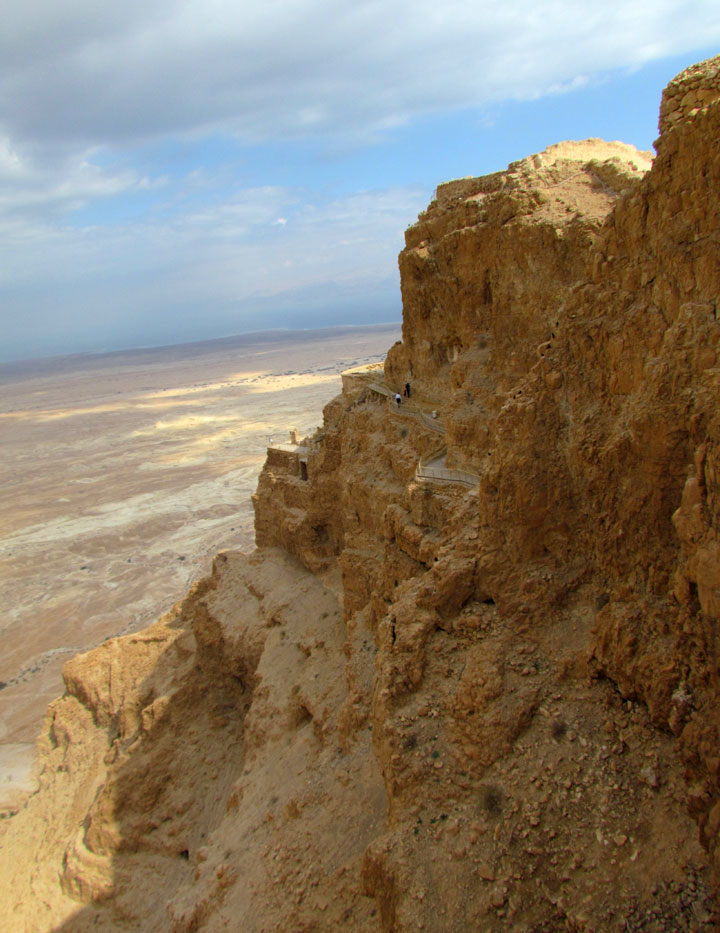 ---
---