Bazaar
A "Quiet" town of Chase County, Kansas
A "Quiet" town is defined as one which has lost a large portion of its former population due to changes in economic conditions,
or been subjected to natural disasters. It becomes "Quiet" when the schools are closed.
They are often called "Ghost towns", which in Kansas, is not correct since people still do live there,
unlike many ghost mining towns of the West which have been totally abandoned.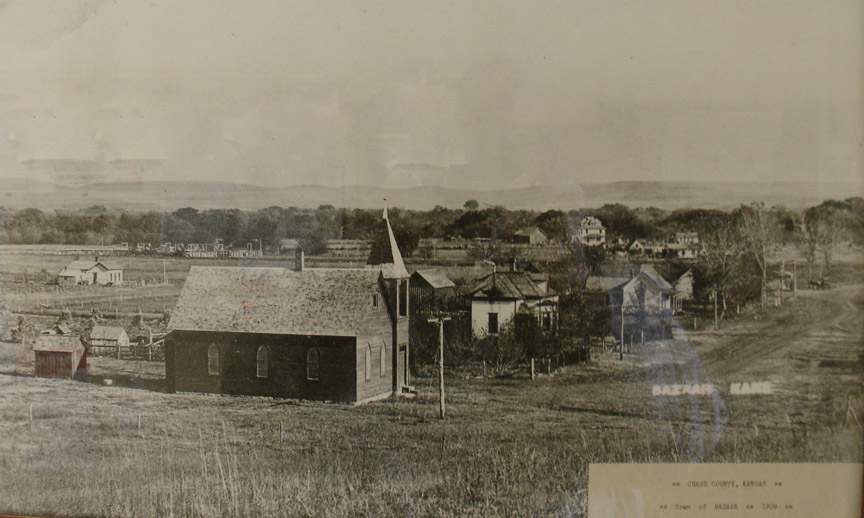 Bazaar, Kansas in 1909
Located in the heart of the picturesque Flint Hills, Bazaar is one of the oldest towns in Chase county. It was never a large town though it had much local importance with a post office and a railroad for cattle shipping.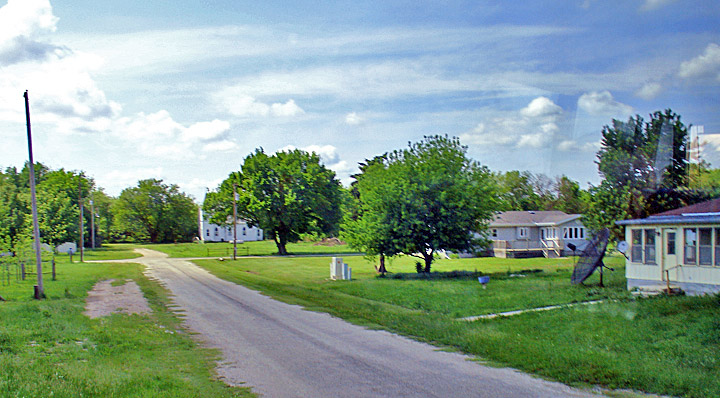 Bazaar, Kansas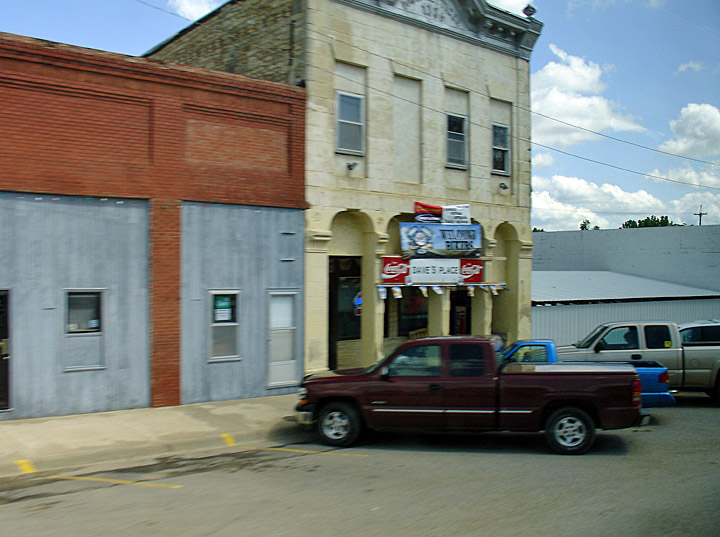 Strong City, Kansas
Bazaar was actually located on two different sites. The first one was a half-mile west of the present location and situated on an old trail that ran south from Cottonwood Falls, seven miles distant. It was also a short distance north of where the trail crossed Rock Creek, an important fording place.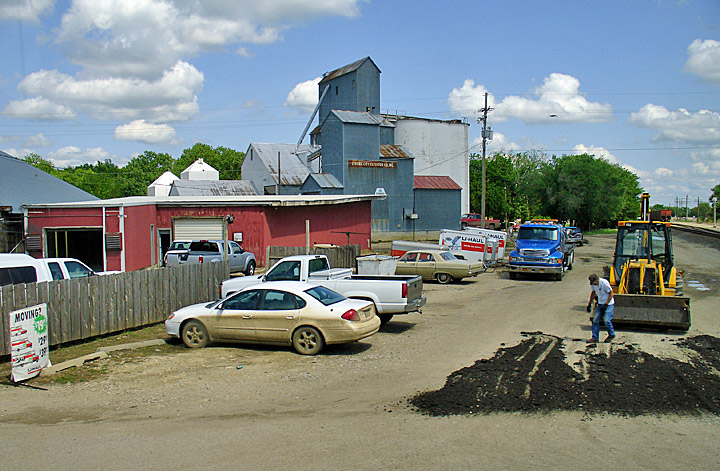 a current business in Strong City, Kansas
The first settlers arrived in 1856. They included M.R. and Jonah Leonard, Bernard McCabe, and the Lane family. In 1858 Patrick McCabe arrived, and in 1860 the John Sharpe family, the E.A. Alfords, the Earles, the Hibbs, the Turners, and the Metcalfs all settled at Bazaar. On April 16, 1860, the name, "Bazaar" was chosen in memory of a shop or bazaar that Leonard's wife, Martha, owned in Pennsylvania. Martha was well-known for her fine needlework and in the East she had put her talents to work selling infant clothes. Martha died on November 11, 1858, the first known white death in Chase county, but her community name was remembered' when the post office was established by her husband.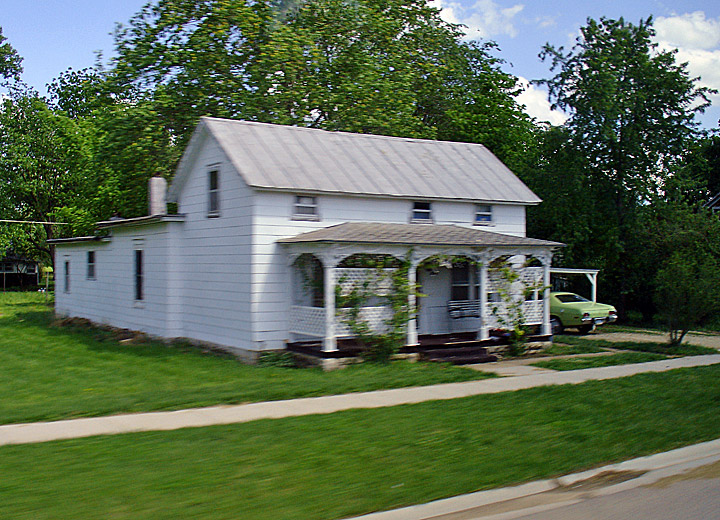 a surviving residence in Strong City, Kansas
Chase county was organized in 1859 and by this time Bazaar had developed into a small town with about six homes. Some of the town's early businesses included William Metcalf's blacksmith shop, Dr. McKinley's drug store, and Strehle's general store. The town retained the name of Bazaar until July 20, 1876, when the name was changed to Mary in honor of Mary Walton Leonard, M.R.'s second wife. William Metcalf was then postmaster of Bazaar. This change lasted until March 19, 1878, when the name was changed back to Bazaar. When the Santa Fe railroad progressed to the area in 1887, the town was moved to its present site, and in 1889, the original town site was officially vacated by the State Legislature. The arrival of the railroad increased the town's role in the vicinity. Now local cattlemen could use Bazaar to ship their cattle to market instead of Cottonwood Falls or Matfield Green. For many years Bazaar was the southern term of this branch of the Santa Fe that ran to Strong City, used specific for cattle shipping. Some early businesses at the new town site include Tom Sharp's store, William Bigelow's store, and the Joseph Harrison grocery store. John McCabe had a blacksmith shop and F.M. Gaddie kept a boarding house where meals were served to cattlemen and travelers, By 1910 the population was 75, perhaps the highest it ever became, and the town consisted of two retail stores, a telephone exchange, a garage, and a lumber yard. A school building was built about a mile north of town, now on Highway 177. After the school was consolidated with Cottonwood Falls, the majestic old building served as a community center. A United Methodist church was also built and is still used. Bazaar remained a major cattle shipping point until the highways and the trucks took away much of the railroad business. Some cattle, how.. ever, have been shipped from here recently.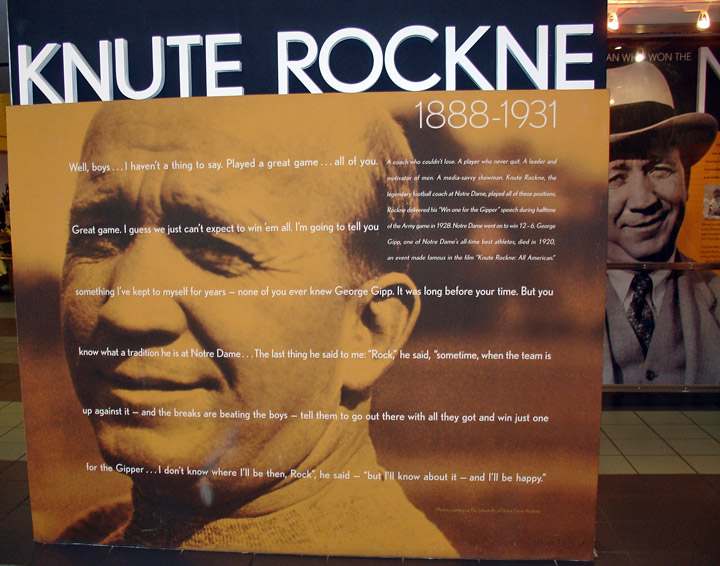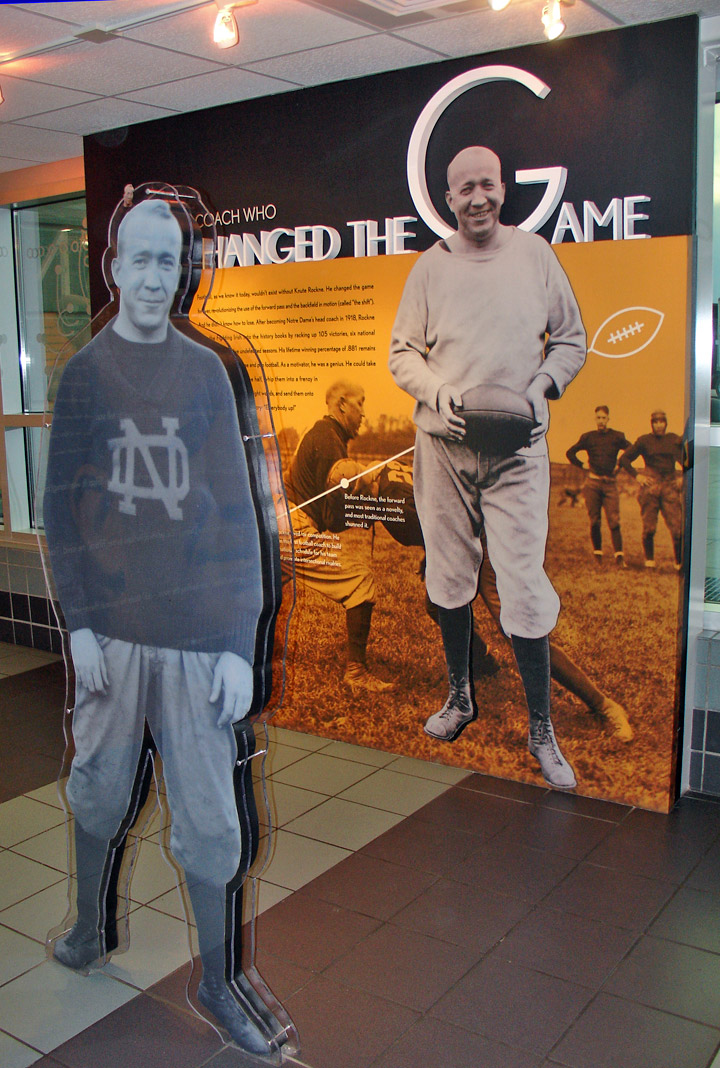 Bazaar was in the news on March 31, 1931, when football great Knute Rockne died in a plane crash in the rugged Flint Hills country just a few miles away. Today the Knute Rockne memorial can be seen at a roadside rest area just a few miles from Bazaar on Kansas Turnpiks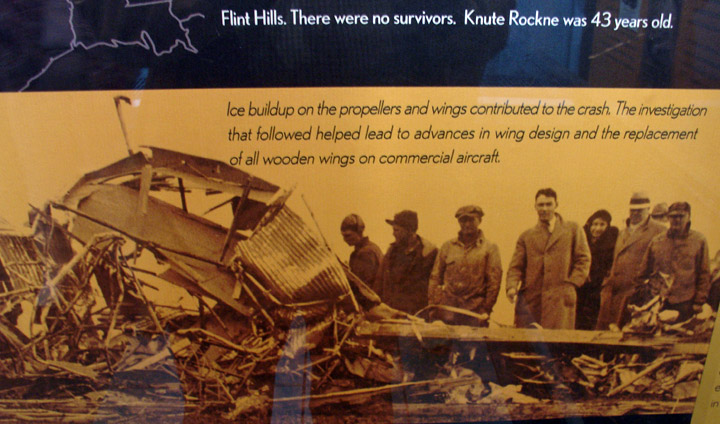 the crashed plane
Disaster swept the town in 1951 when Rock creek flooded the town, with four feet of water. The people came back, cleaned up their homes and rebuilt. In April, 1960, they celebrated their hardiness with a Centennial festival that attracted visitors from several miles away.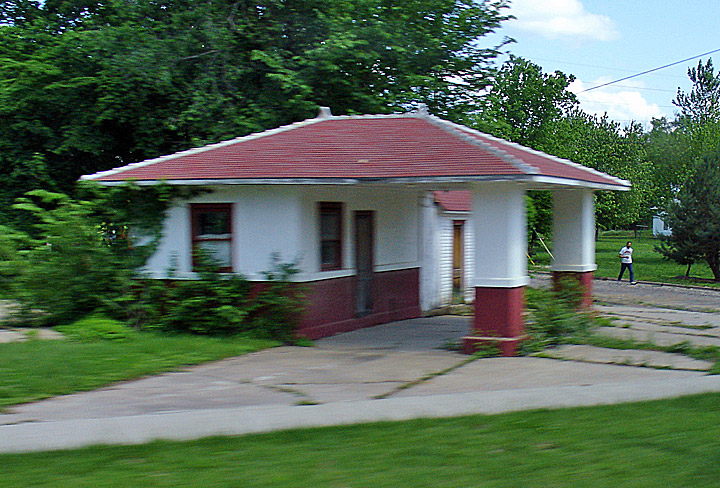 a former gas station, Strong City, Kansas
The post office finally closed in 1974, and recently the building has served as the town museum. The Roniger brothers - Frank and George were instrumental in preserving much of the area history. Amidst their family collection of artifacts are 5,000 Indian arrowheads. Their land was at one time part of an Indian burial ground. Today about 50 people live on and around Bazaar though its main attraction is the scenic Flint Hills which encompass it's rugged beauty perhaps unsurpassed anywhere else in Kansas.

---
---