Emporia
art work of Emporia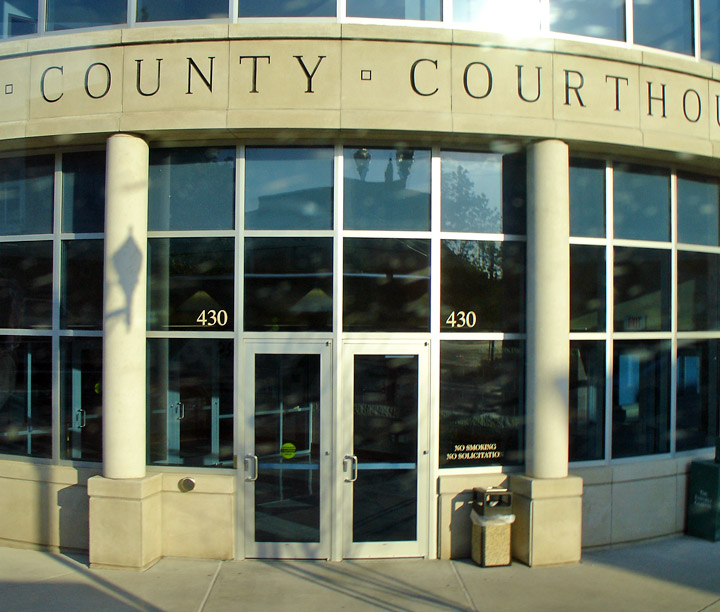 Lyon County courthouse
Emporia, city, seat of Lyon County, eastern Kansas, between the Neosho and Cottonwood rivers; incorporated 1870. The city is the commercial and transportation center for a grain-farming and livestock-raising area. Emporia State University (1863), the Emporia Zoo, and Peter Pan Park, a memorial to the daughter of William Allen White, the noted editor of the Emporia Gazette newspaper, are here. Settled in 1856, Emporia is named for an ancient city in North Africa. Population 25,287 (1980); 25,512 (1990); 24,462 (1998 estimate).



civic auditorium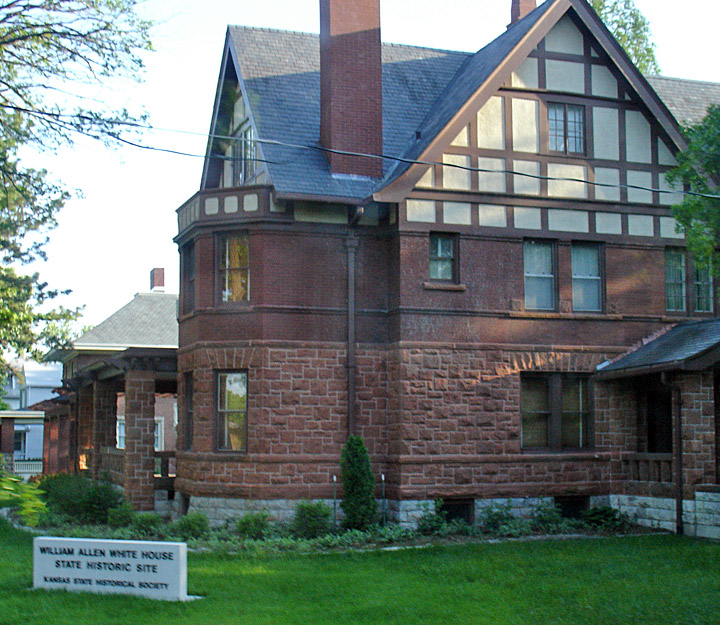 the William Allen White house
White, William Allen (1868-1944), American journalist, known as the Sage of Emporia. White was born in Emporia, Kansas, and was educated at the University of Kansas and the College of Emporia for a total of six years, but did not earn a bachelor's degree. He later received numerous honorary degrees including one from Harvard in 1935, the same time Albert Einstein received his..
He bought the Emporia Gazette in 1895 and edited it until his death. Under his guidance, the small-town newspaper became known throughout the country, and he himself came to be regarded as the authentic voice of so-called grassroots sentiment in the Midwest. White exerted considerable political influence as a progressive Republican, acting as the spokesman both for small-town interests and for a broad and generous internationalism. In addition to his collected editorials, notably Forty Years on Main Street (1937), White published novels, including A Certain Rich Man (1909), and biographies of United States presidents Woodrow Wilson and Calvin Coolidge. His son, William Lindsay White, completed The Autobiography of William Allen White (1946; Pulitzer Prize, 1947).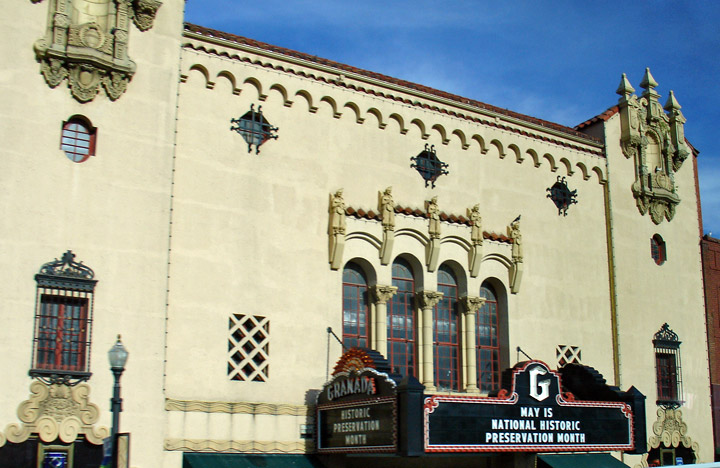 theater facade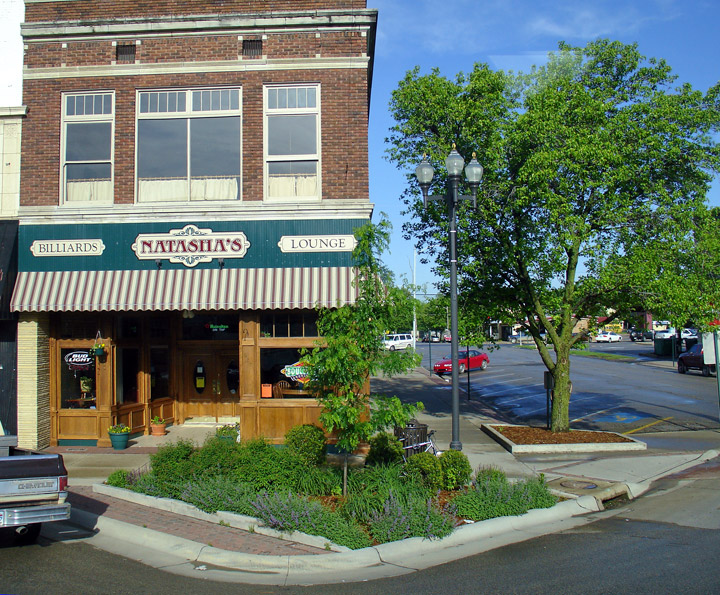 lounge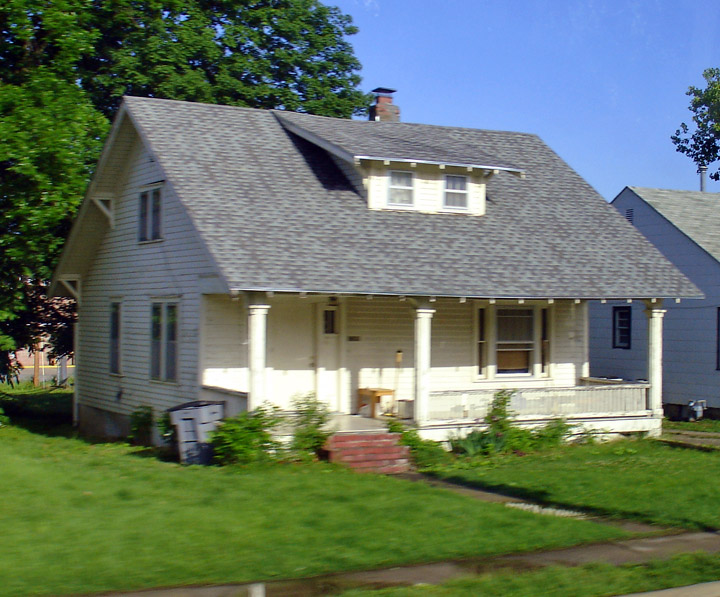 typical home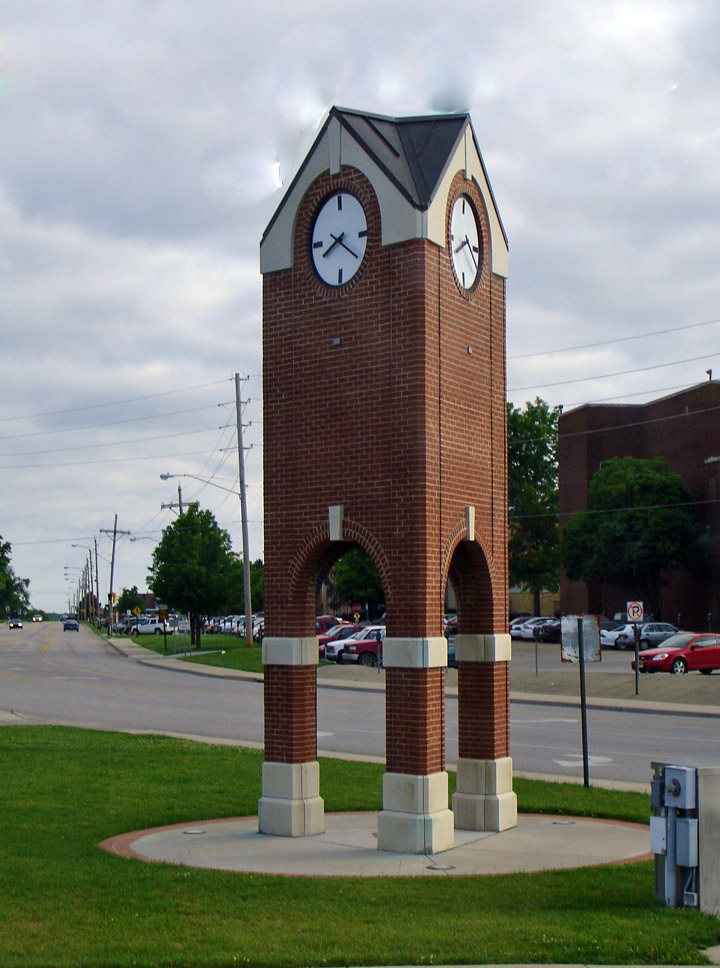 the controversial clock tower
(street was changed to better traffic flow, clock was added in a design less grandiose than shown in published drawing,
and ending up to be much more costly than stated)


Memorial Union of Emporia State University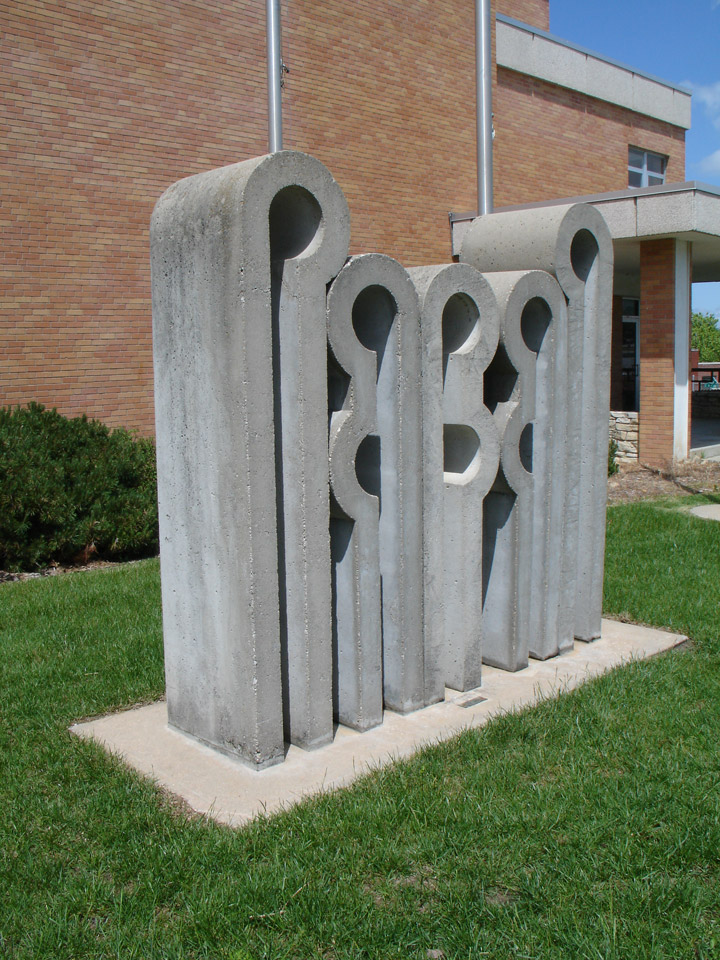 with its own art work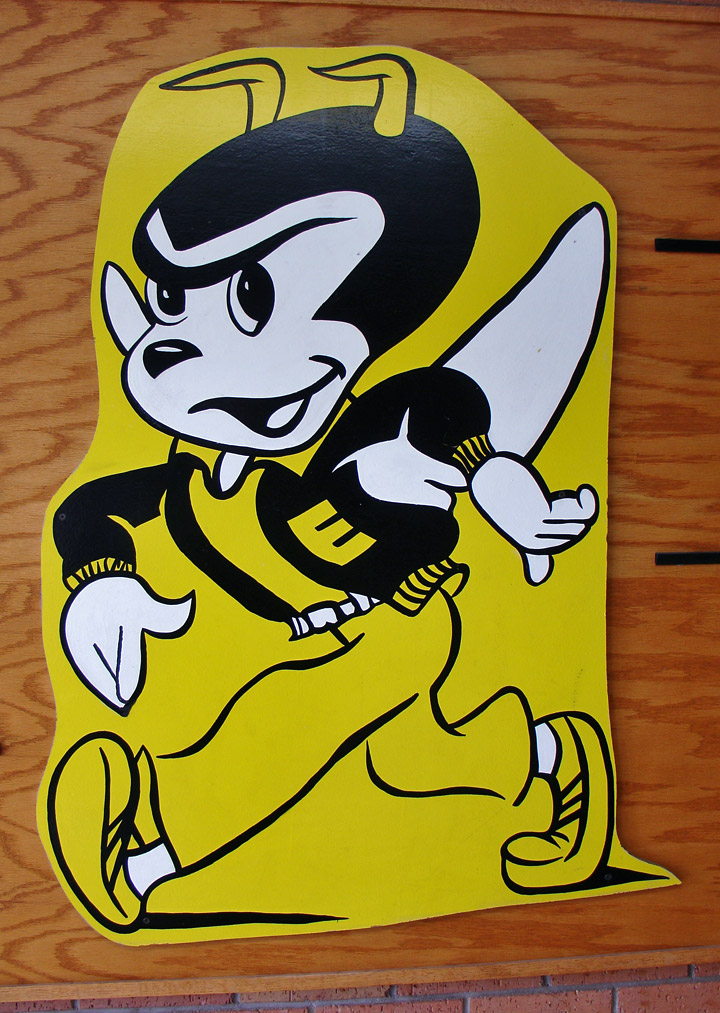 their mascot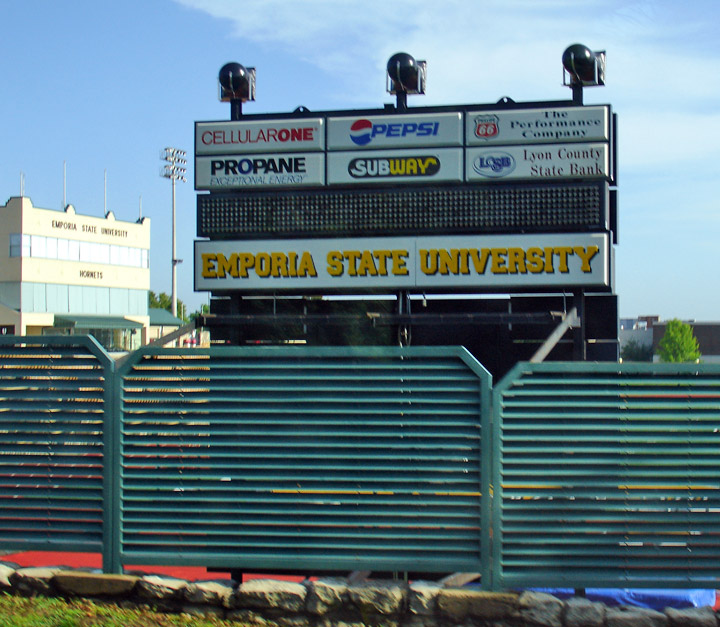 their playing field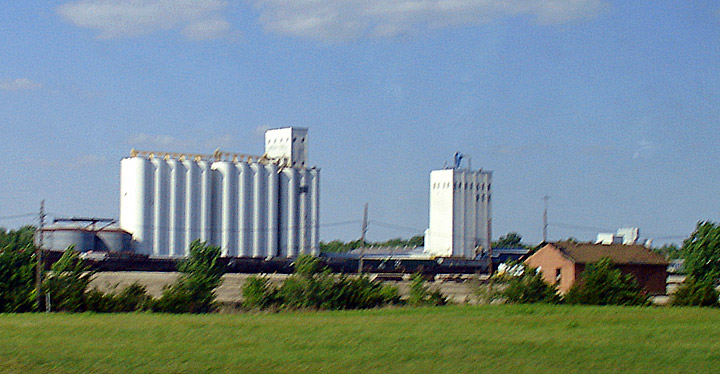 a city of grain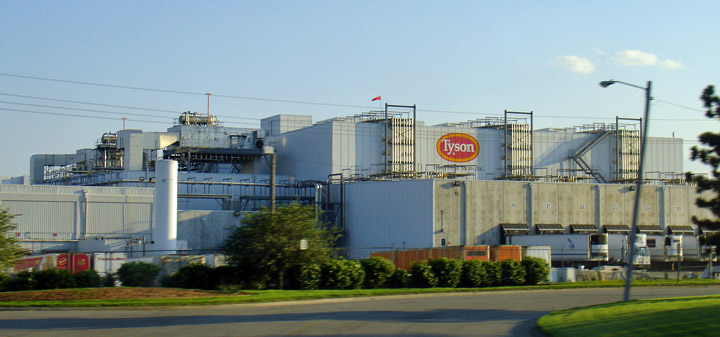 and beef processing
---
---