Council Grove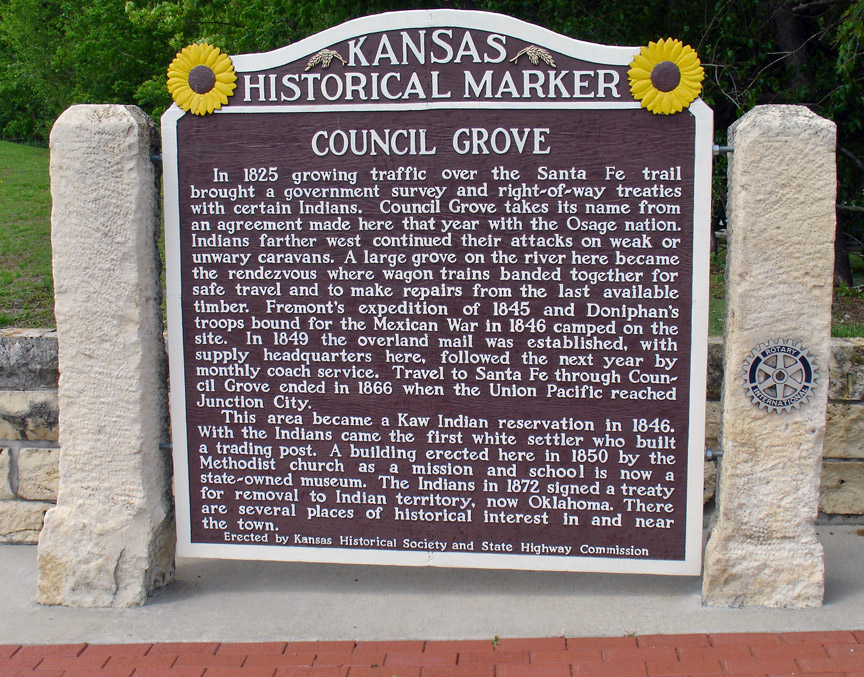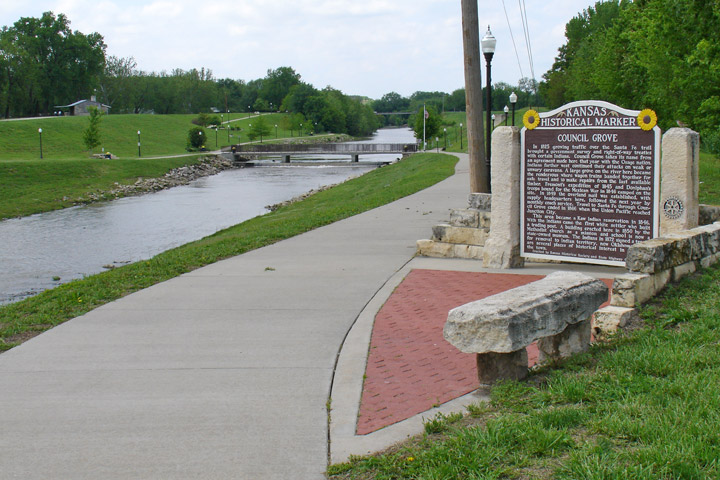 Neosho Riverwalk

Just west of the stoplight for Hwy 177 & Main Street, Council Grove

The Neosho Riverwalk connects the Madonna of the Trail statue, Guardian of the Grove statue, the Neosho River Crossing and the Kaw Mission Historic Site. This ADA accessible, lighted and nicely landscaped walkway has become a favorite gathering place for those who enjoy the serenity of nature.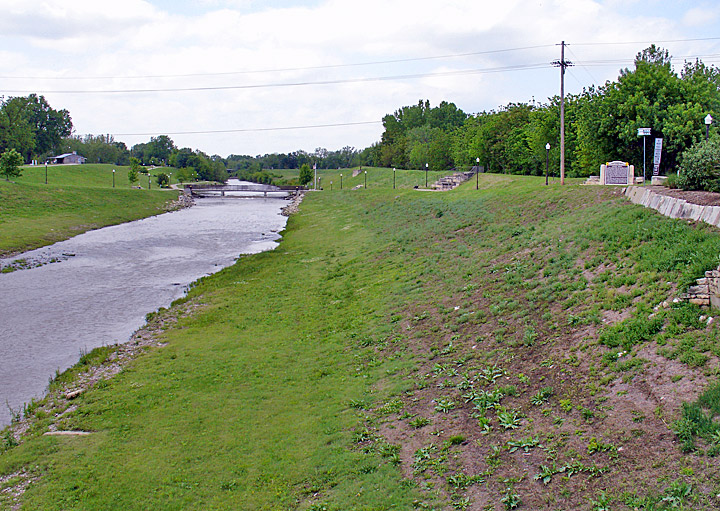 Neosho River with its high embankments, due to frequent flooding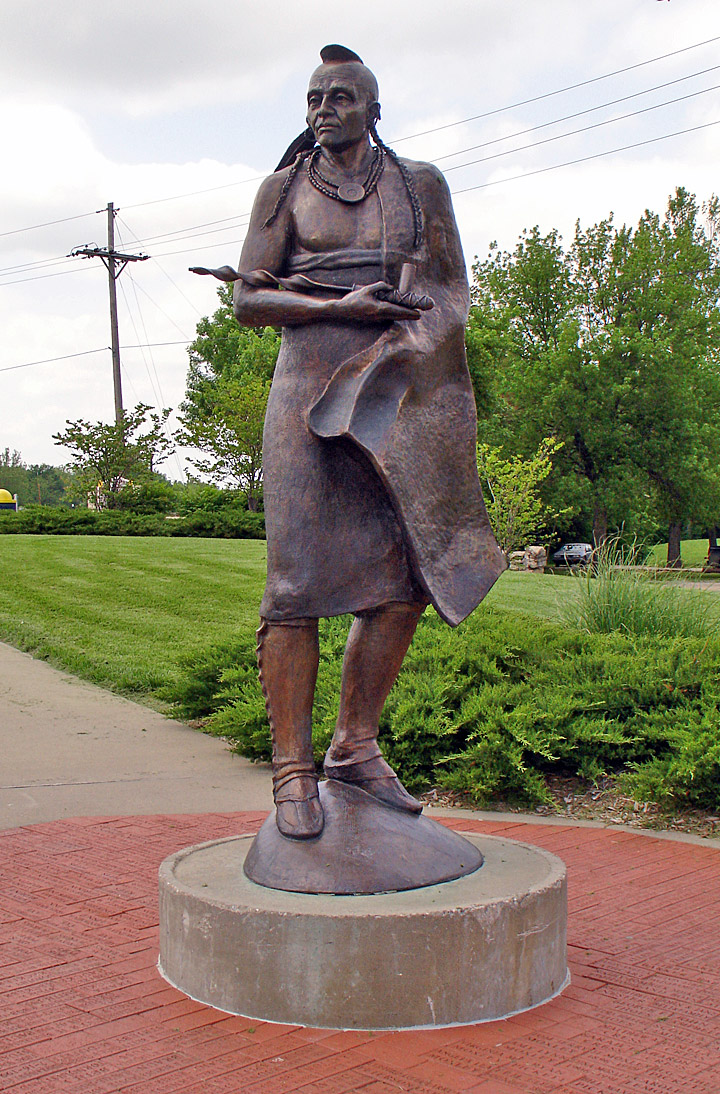 Guardian of the Grove Statue

Near the bridge crossing the Neosho River, Council Grove
Guardian of the Grove

This statue honors the Native American Kaw or Kansa Tribe. Together with the Madonna of the Trail, these two statues symbolize the true story of the West. This bronze statue was created by Council Grove artist Mark Sampsel and was authrorized by Kaw Nation of Oklahoma.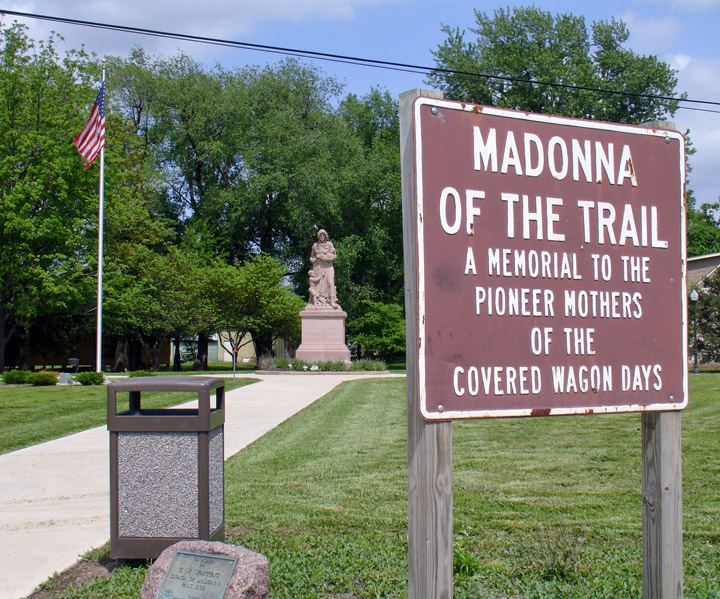 Madonna of the Trail

Corner of Union and Main Streets, Council Grove
Madonna of the Trail

This striking statue, depicting a pioneer mother with two children, pays tribute to the sturdy women of covered wagon days. The 10-feet-tall figure is made of pink Algonite stone and was erected in 1928 by the Daughters of the American Revolution. Identical Madonna statues were erected in historically significant communities in 11 other state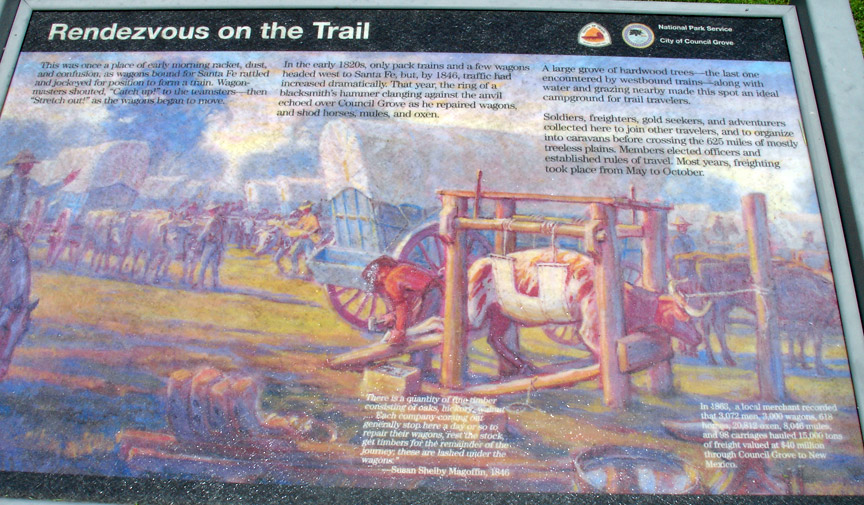 wagon trail stopped at Council Grove
it has the last hard wood trees for repairs
before heading West on the Santa Fe trail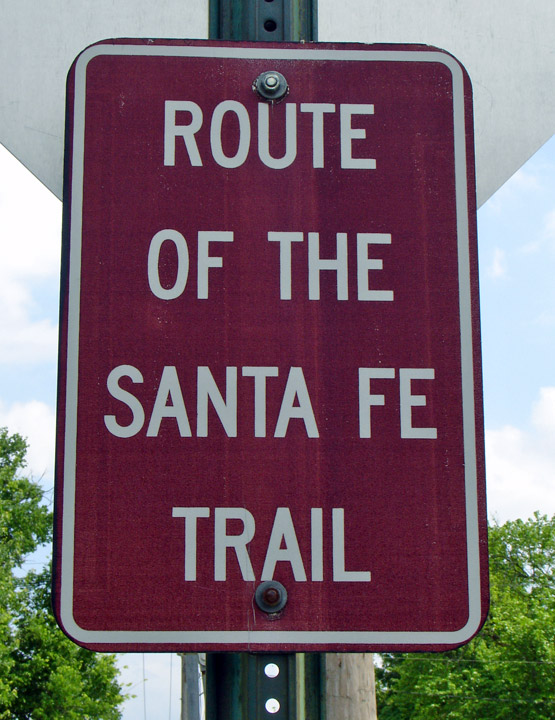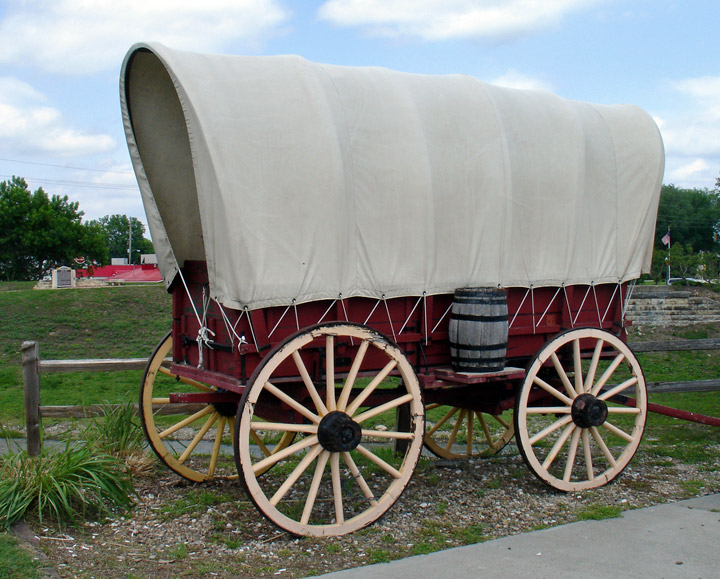 typical of the trail wagons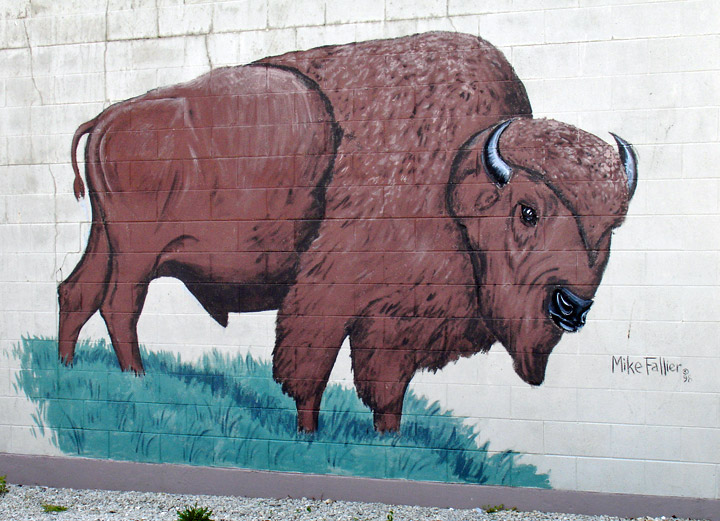 mural of a Bison on a town wall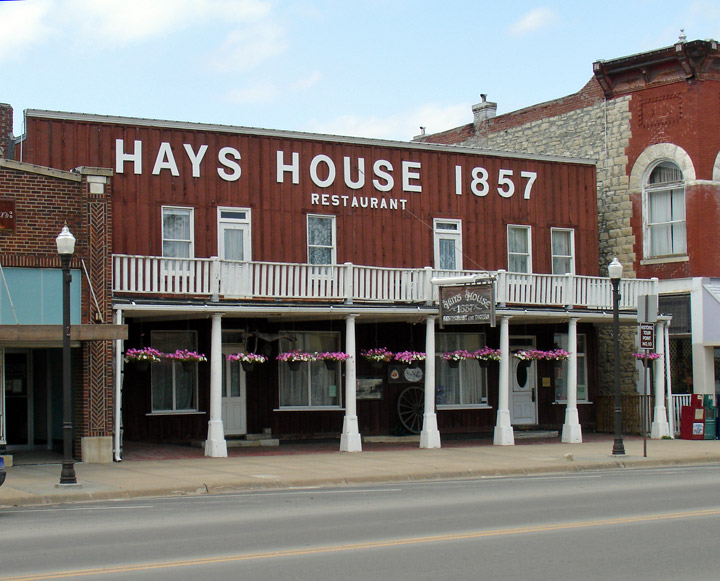 Hays House 1857

112 West Main, Council Grove (ph. 620-767-5911)

Town founder Seth Hays, a grandson of Daniel Boone, opened the Hays House in 1857. Over the years, the Hays House was a gathering place for church services, court trials, bawdy theatricals and politicians' speeches. Among its early patrons were George A. Custer and Jesse James. Today the Hays House is famous as the oldest continuously operated restaurant west of the Mississippi River and the home of fantastic fare. (Order up the marinated brisket, Beulah's Ham, the crispy chicken fried in cast-iron skillets, or the fresh peach pie topped with real cream and you'll agree with the rave reviews.)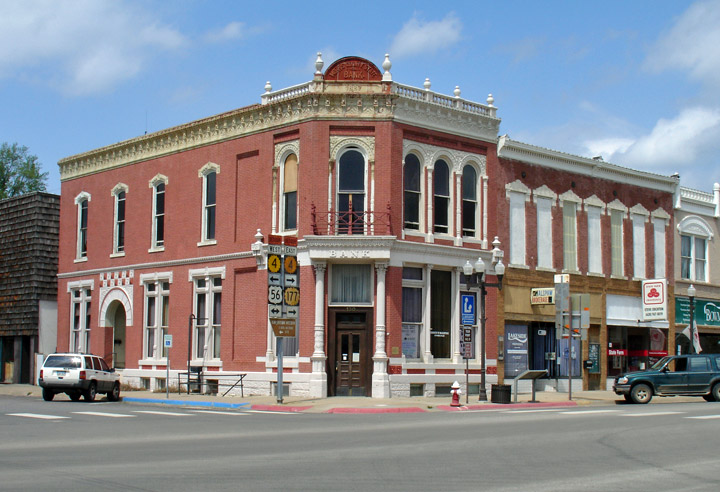 Council Grove National Bank Building

130 West Main Street, Council Grove
Council Grove National Bank

Completed in 1887, this bank that anchors a corner of downtown is a fine example of Western Commercial architecture. The exterior of the building was refurbished in 1974 and, after a 1978 fire, additional work restored the lobby to an appearance reminiscent of 1887. Listed on the National Register of Historic Places, the building continuously operated as a bank until 1978, and now houses several business offices.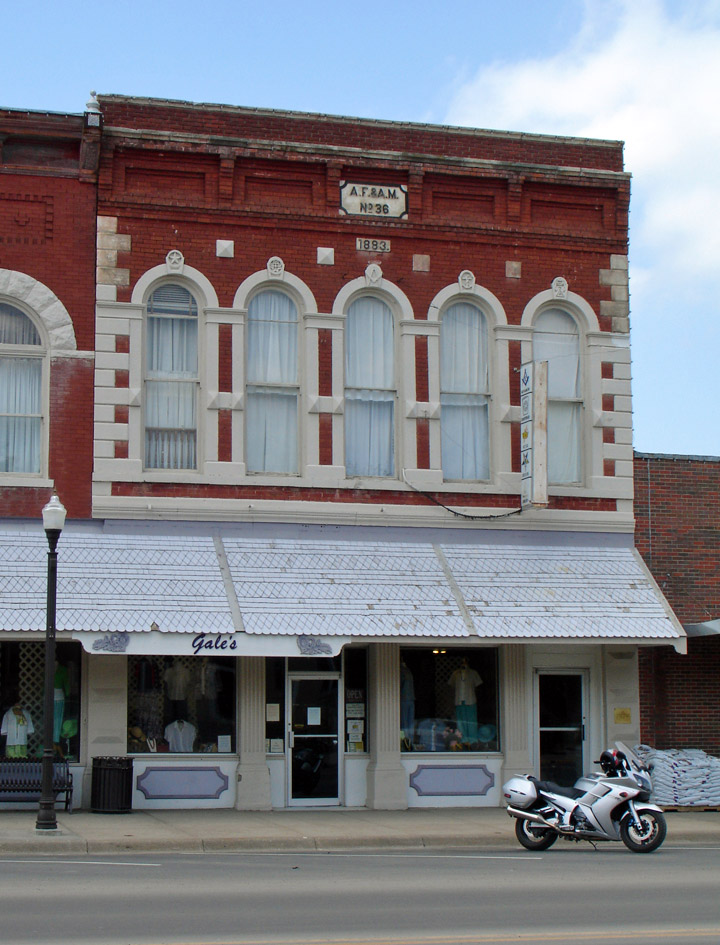 commercial building (1883)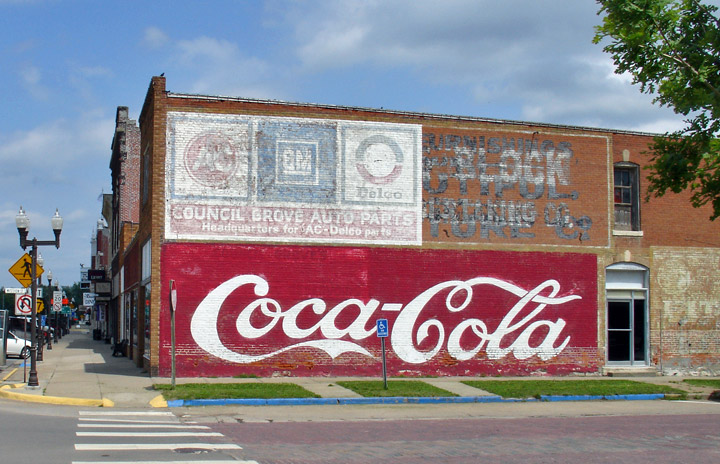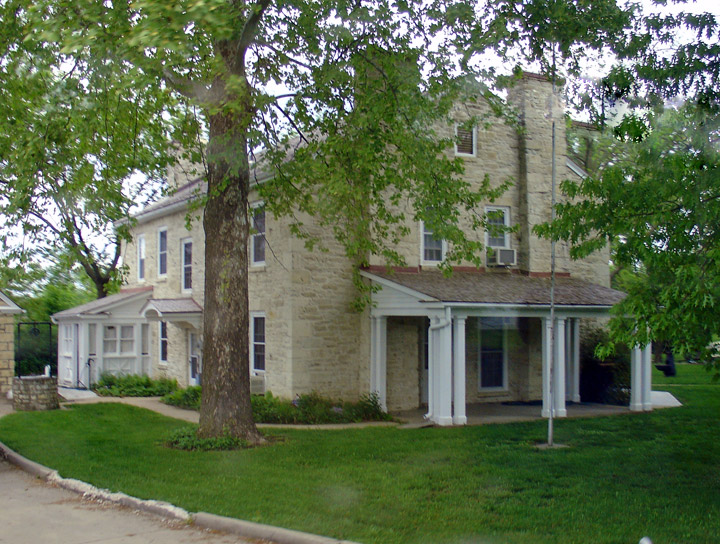 Kaw Mission State Historic Site

500 N. Mission Street, Council Grove
(ph. 620-767-5410)

The Kaw (or Kansa) Indians lived in three villages southeast of Council Grove from 1848 until their removal south to Indian Territory in 1873. Methodist Episcopal missionaries built this school for Kaw children in 1851. But when efforts to influence the Native Americans failed, the missionaries turned their attention to educating white students. Today, the two-story limestone Kaw Mission, the region's oldest stone structure showcasing the heritage of the Kaw Indians, the Santa Fe Trail and early-day Council Grove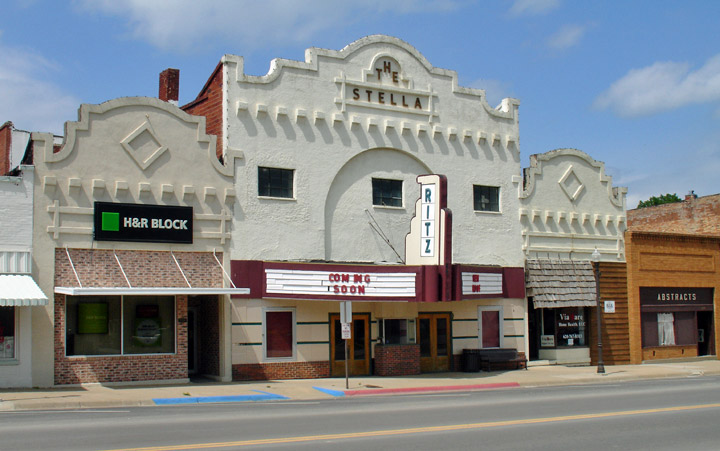 Ritz theater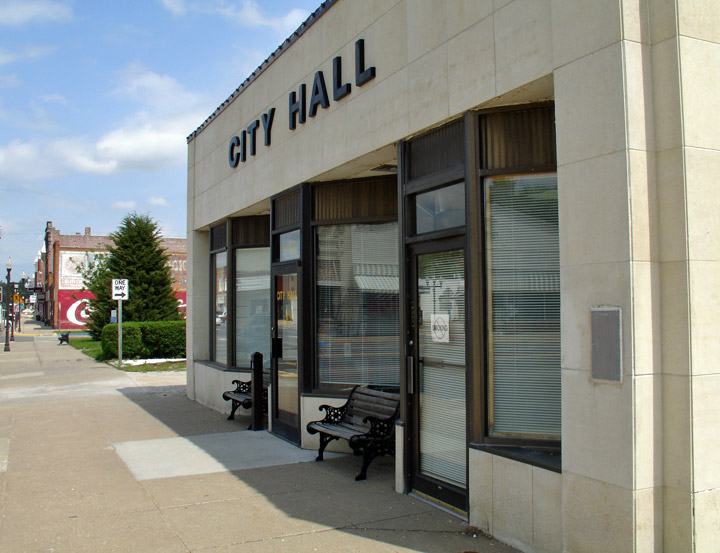 City Hall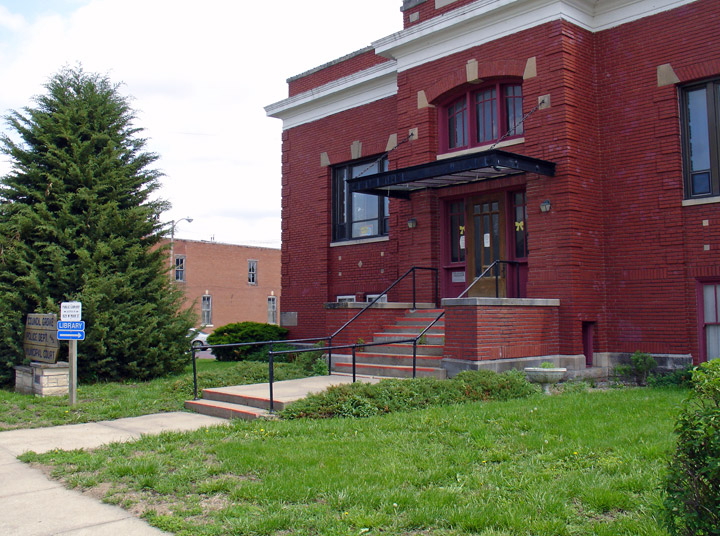 municipal building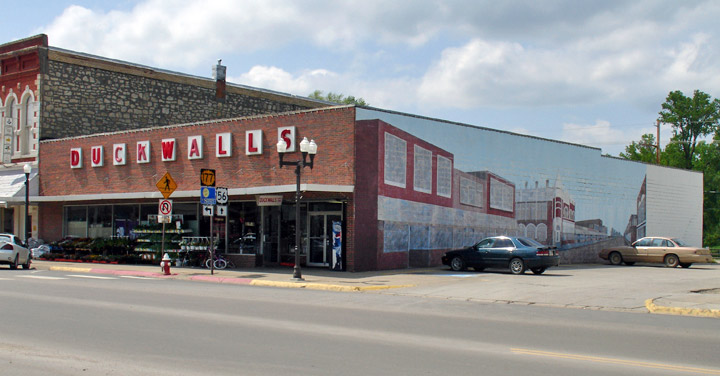 store with mural along the side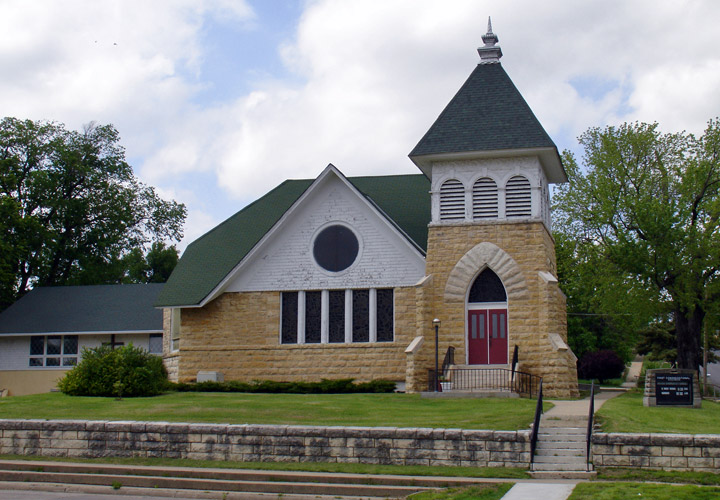 church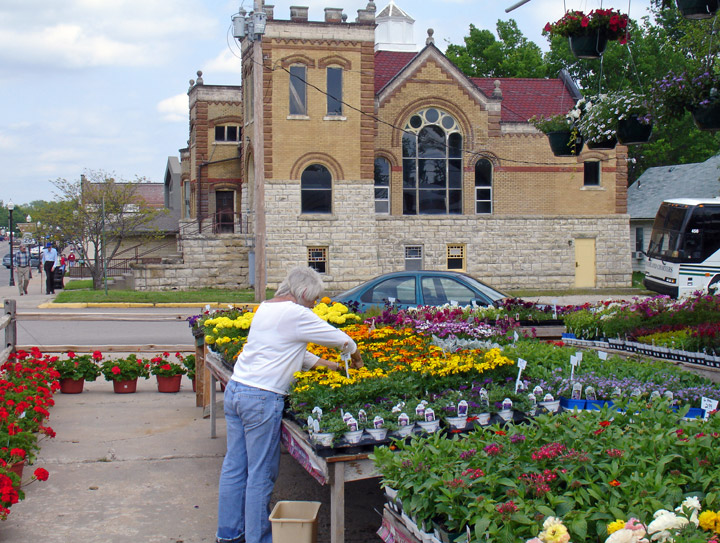 flower stand in front of what is now the Community Center
---
---