McPherson
Kansas
The City of McPherson (pronounced Mc-fur-son) was founded in 1872, and named after General James Birdseye McPherson, a Union General in the Civil War, mortally wounded in the Battle of Atlanta in 1864. A life-size bronze likeness of General McPherson, located in Memorial Park, was dedicated July 4, 1917.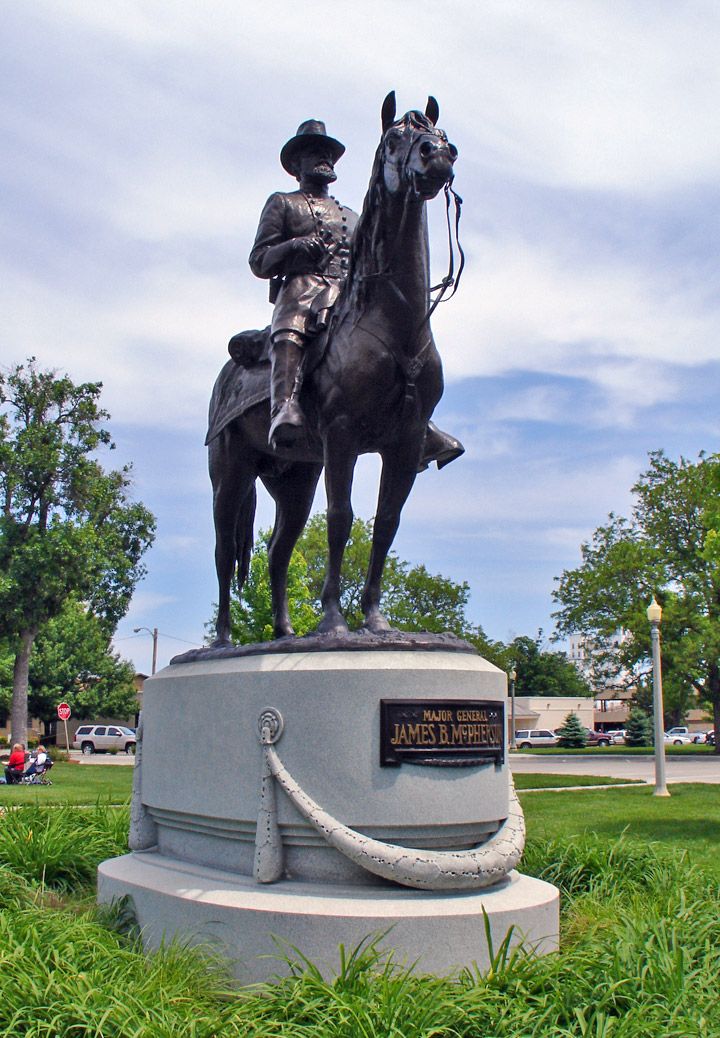 Statue of General McPherson
McPherson has difficulty in settling for anything less than the best. In fact, in 1887 town fathers laid out a 160-acre "Capitol Hill" and made a bid to become the state capitol. However, Topeka was selected and McPherson went on with other plans.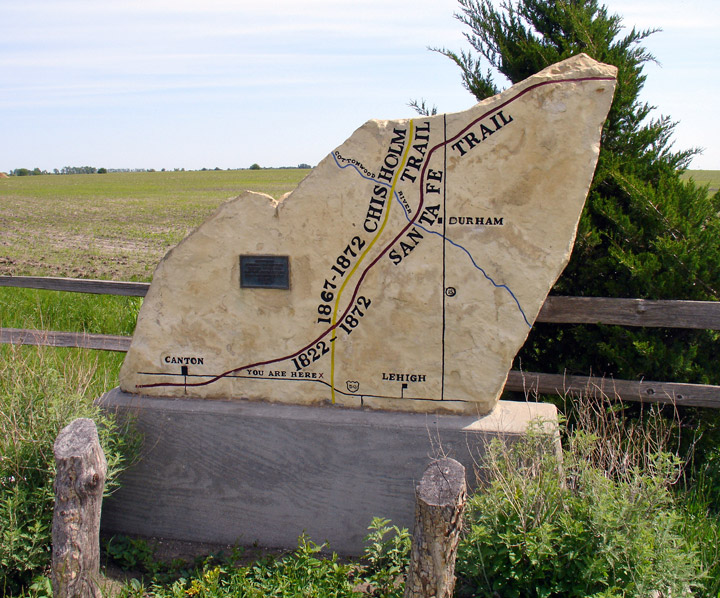 near the Santa Fe and Chisholm trail
The City of McPherson was conceived and laid out by the McPherson Town Company and the Articles of Incorporation signed on May 28, 1872. The original town fathers had no comprehensive plan to advise them in planning for the future of the city; however, they had considerable vision. A number of plots of ground were set aside to be used for churches, schools, and parks, as well as the two blocks where the courthouse and library are located were designated for county buildings.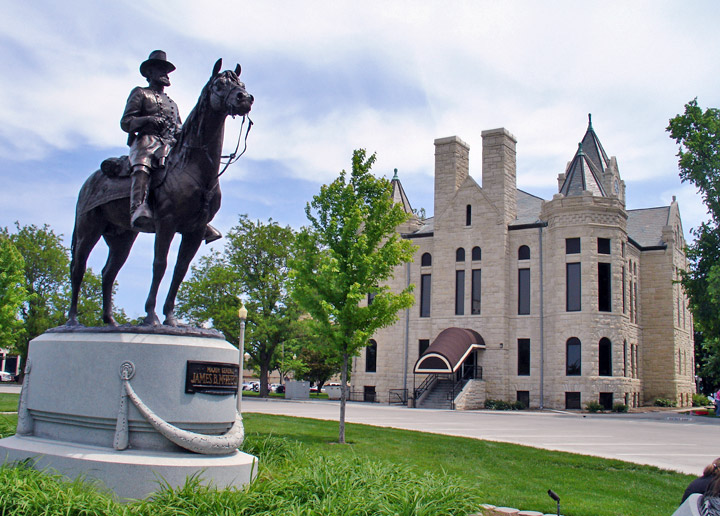 statue next to the courthouse
There were 25 houses on the town site in 1873, and the town seemed destined to grow and become the hub of the county. In 1879 the Santa Fe and Union Pacific Railroads extended branches to McPherson. The Missouri Pacific and Rock Island Railroads reached McPherson with their lines in 1888.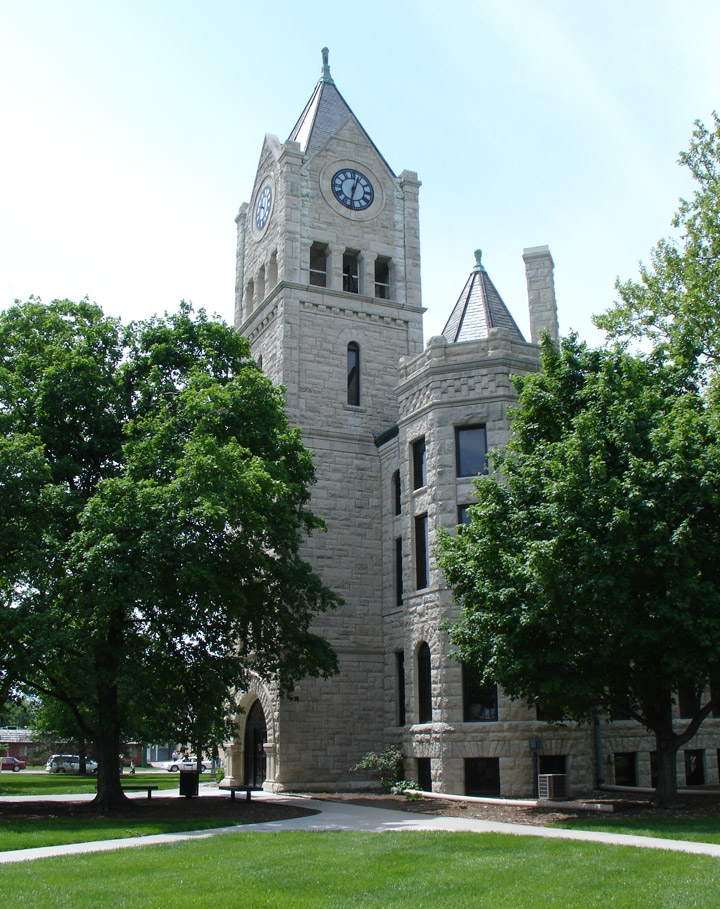 McPherson Courthouse
A reminder of the 1880's is the Opera House Building which was one of the finest of its type in the Midwest. The courthouse was constructed in 1894 and refurbished in 1980. Both the Opera House and Court House are on the National Register of Historic Places.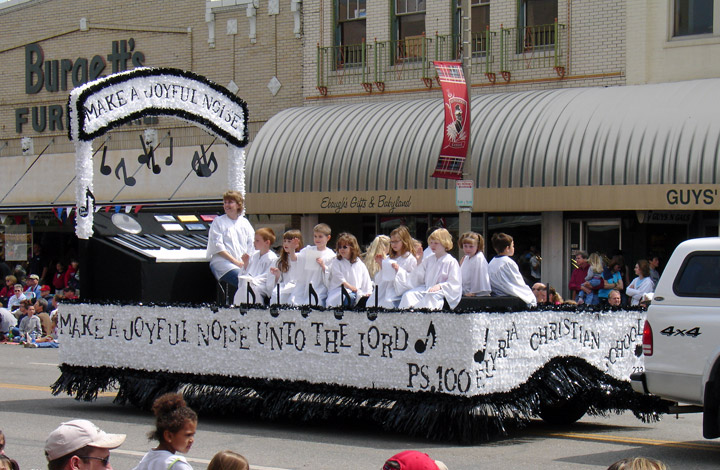 the all school day parade in May 2006
They struck oil in McPherson County in the late 1920's, just in time to keep the local economy out of the "Great Depression". After World War II, as farm consolidation began, McPherson had the foresight to develop an industrial base, well before many other towns caught the drift.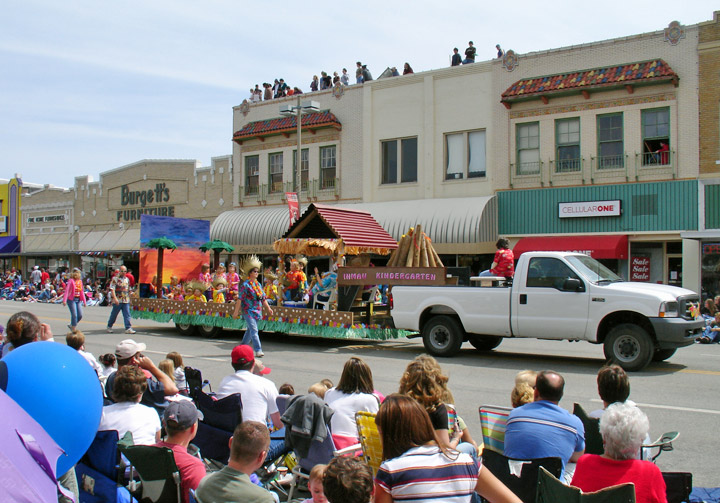 kindergarten float
Centered in one of the largest wheat producing areas of the United States, in fact. . . .the world, McPherson is RANKED AMONG THE TOP INDUSTRIAL CENTERS of Kansas. Industries employ over 4,000 people. Over 25% of the entire county work force is employed in manufacturing, nearly twice the state average.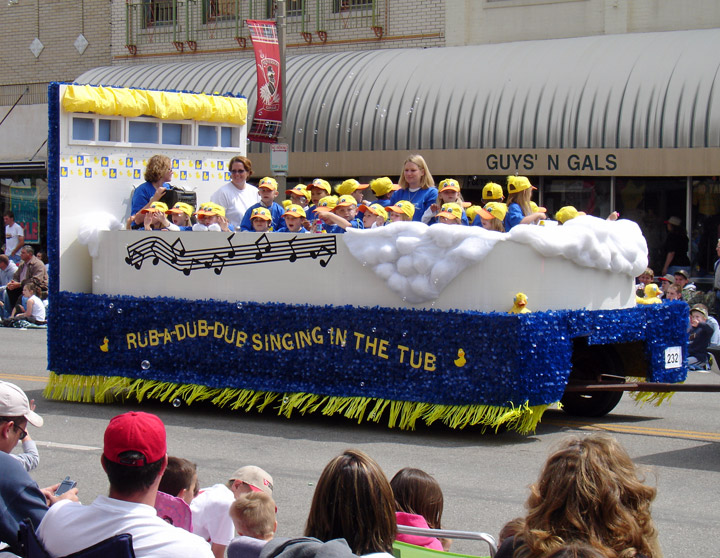 Rub-A-Dub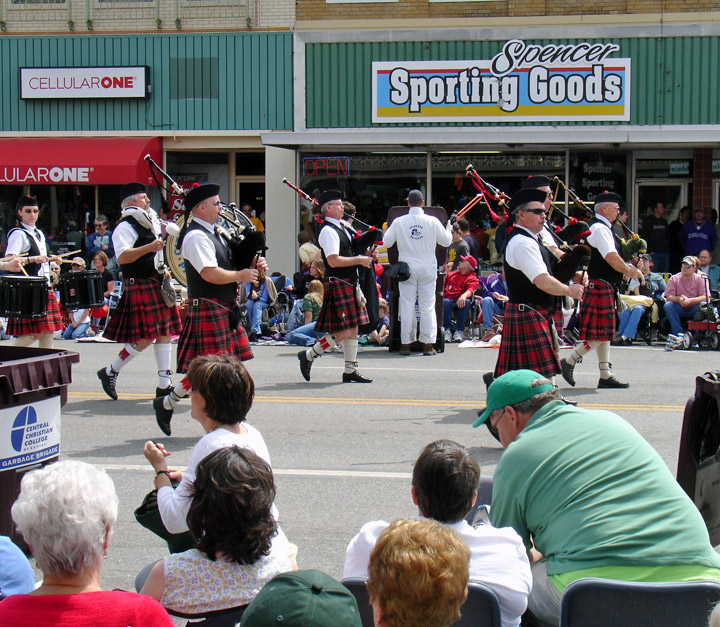 Pipes and Drums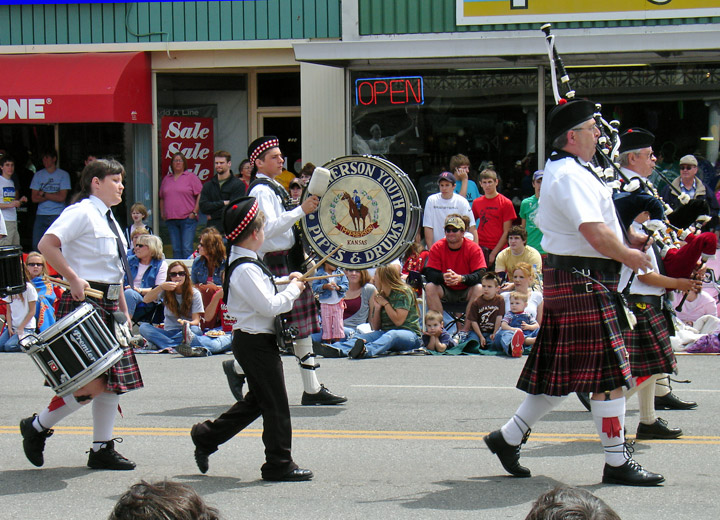 youth division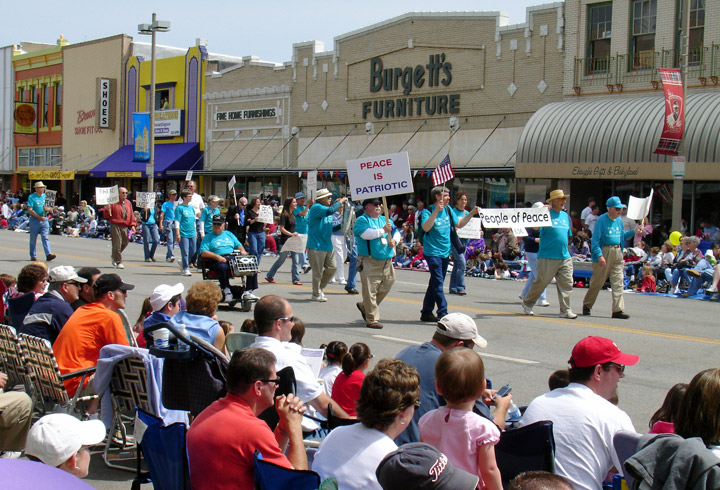 anti-war protest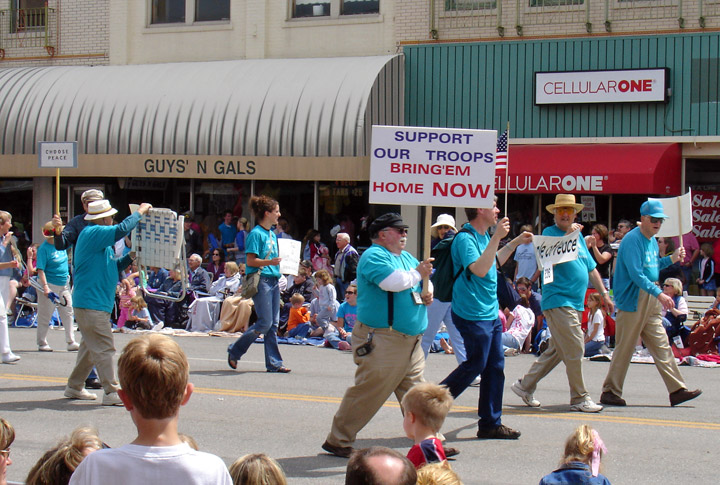 Support our Troops - Bring them home NOW!
---
---