Clements
A "Quiet" town of Chase County, Kansas
A "Quiet" town is defined as one which has lost a large portion of its former population due to changes in economic conditions,
or been subjected to natural disasters. It becomes "Quiet" when the schools are closed.
They are often called "Ghost towns", which in Kansas, is not correct since people still do live there,
unlike many ghost mining towns of the West which have been totally abandoned.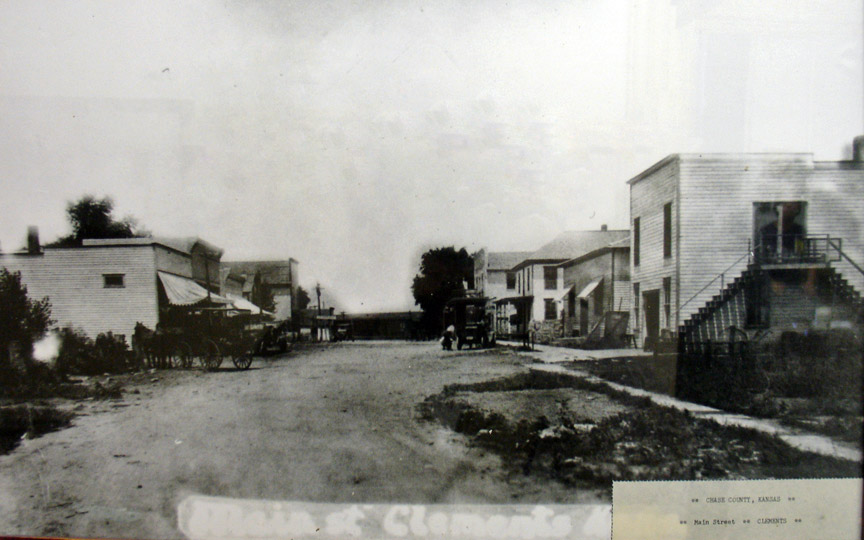 former main street in Clements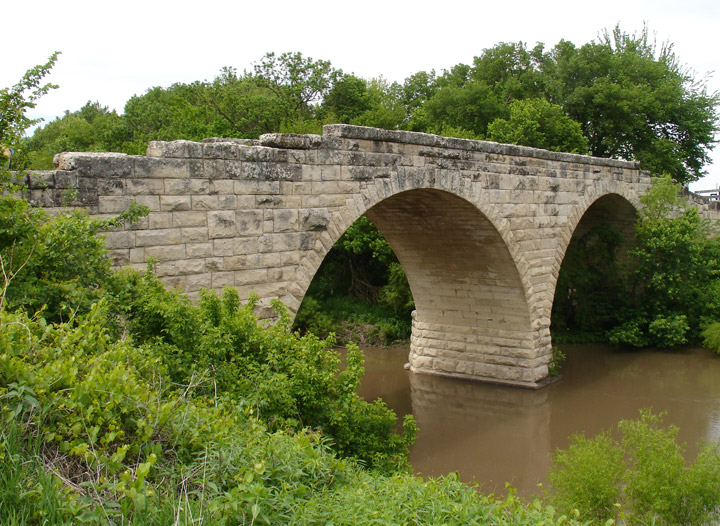 All that remains of this once flourishing town is the stone bridge over the Cottonwood River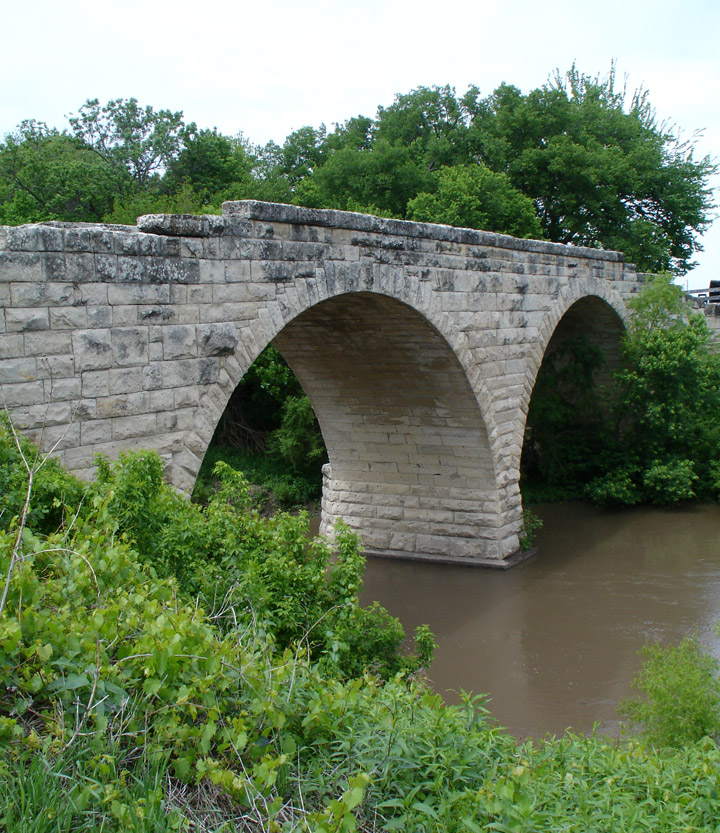 built of the local limestone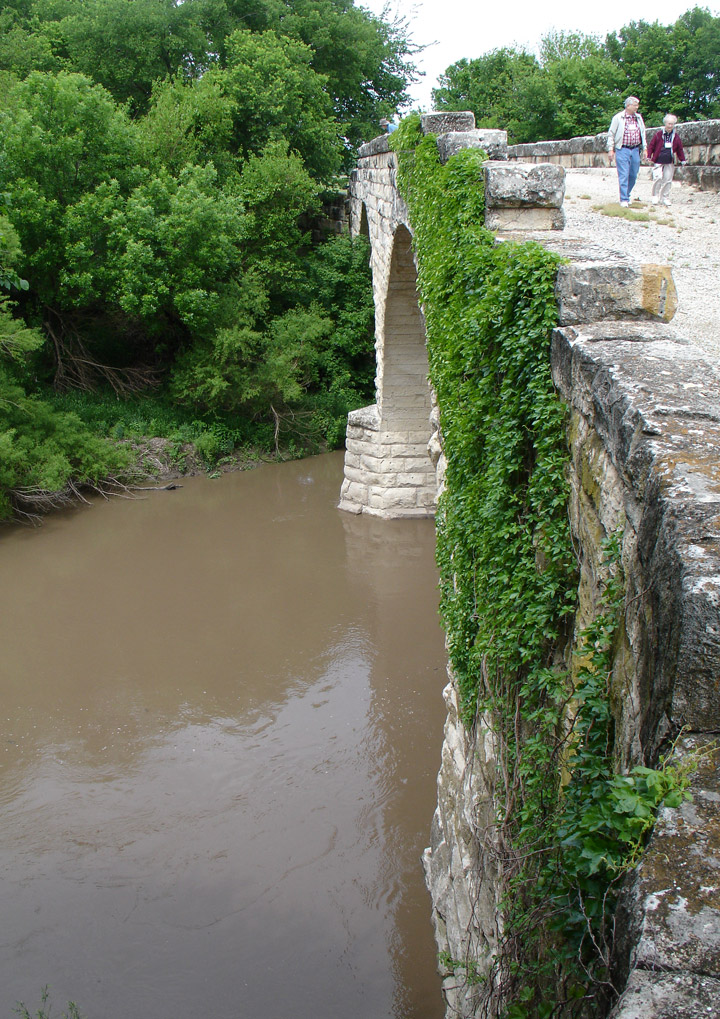 Clements Stone Arch Bridge crosses the Cottonwood River. It was built in 1887 of native limestone.
The two-span bridge with a main span of 57.1 feet and a length of 126.9 feet is now open only to pedestrians.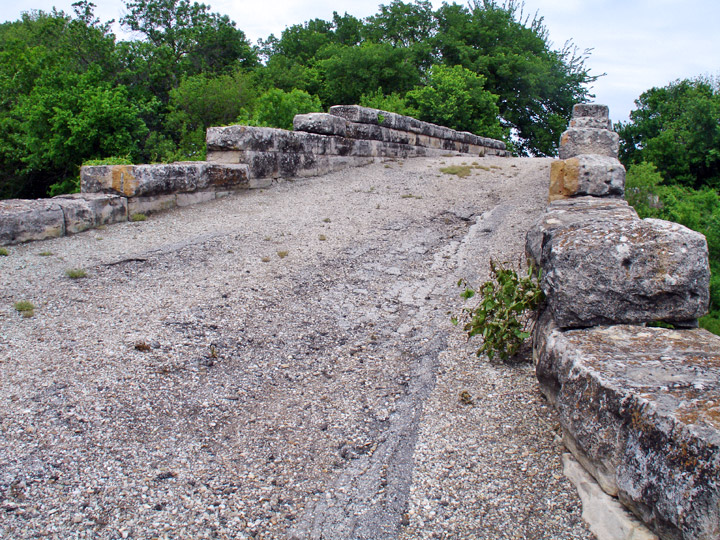 no longer used for vehicular traffic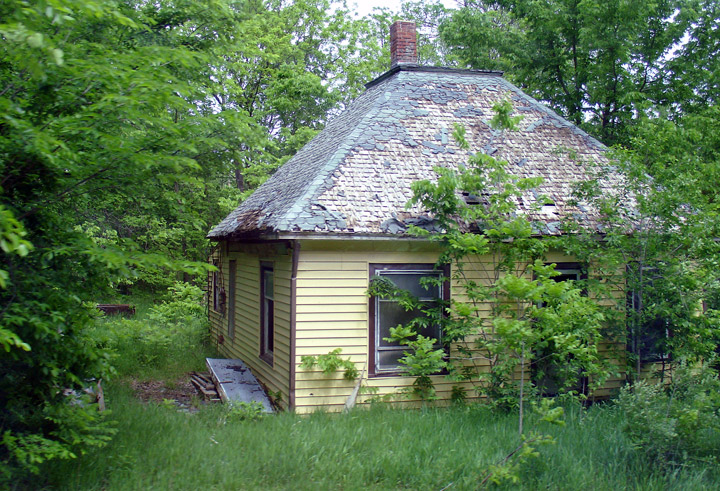 abandoned house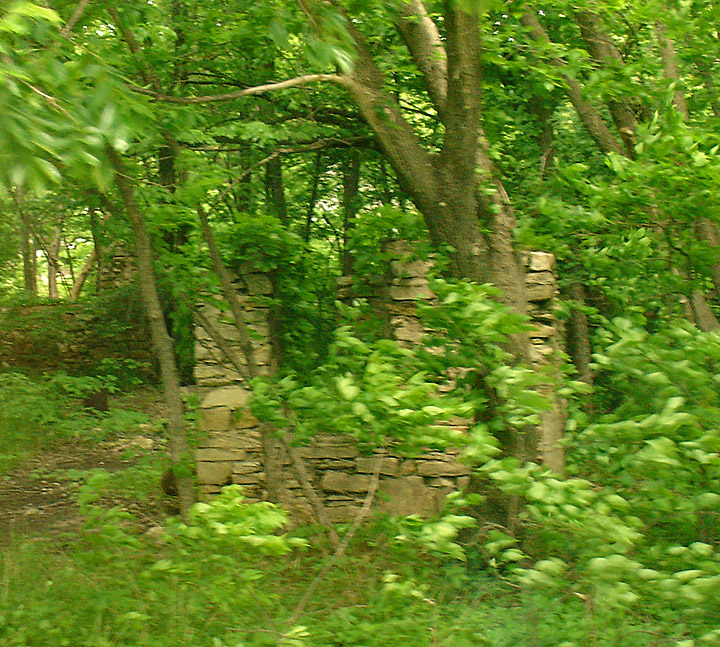 ruins in the woods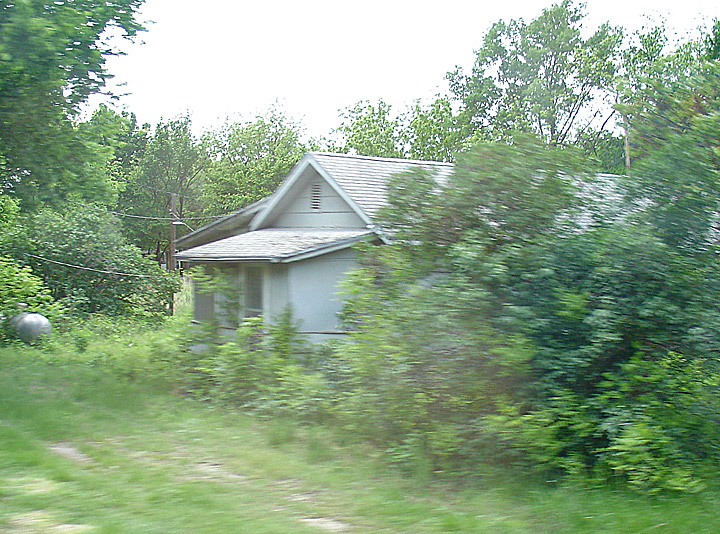 no longer used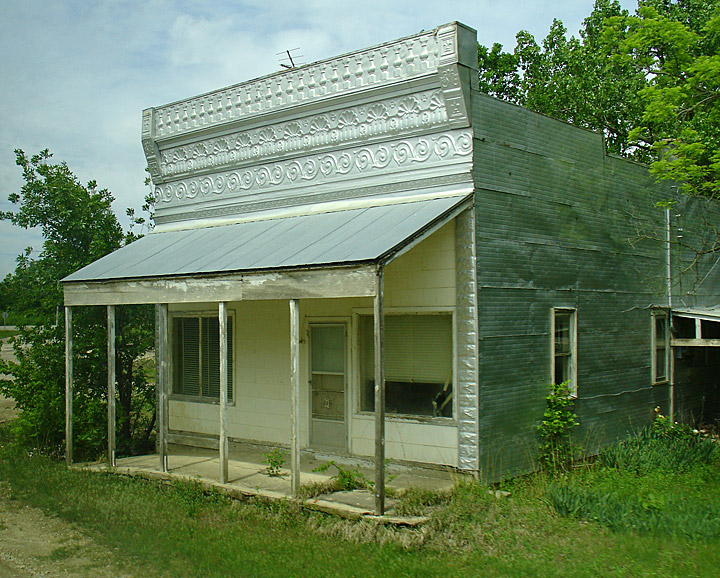 tin facade store front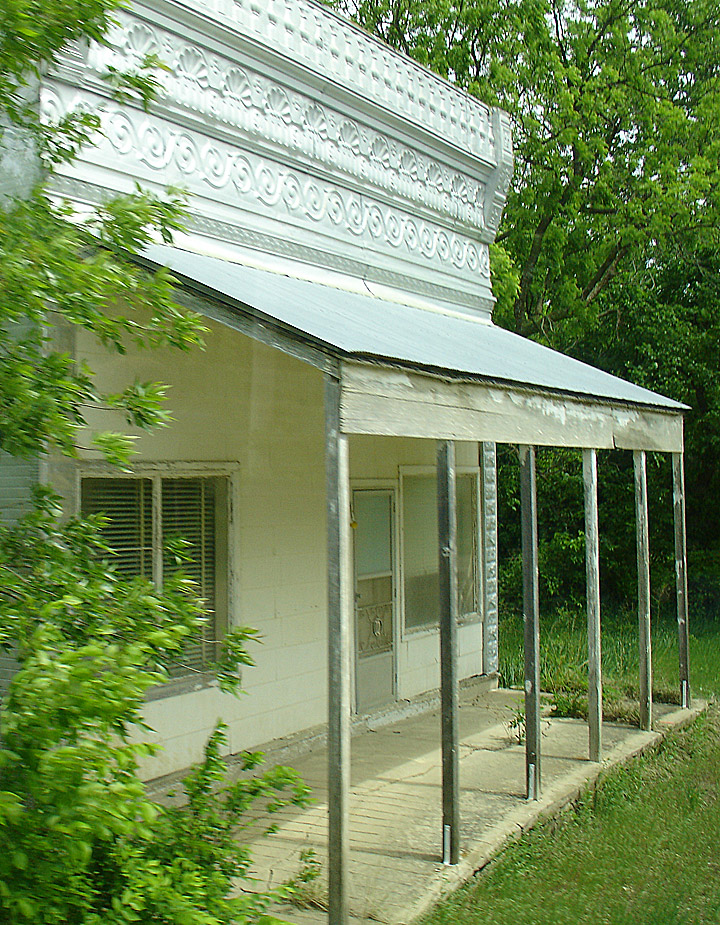 a remnant of the past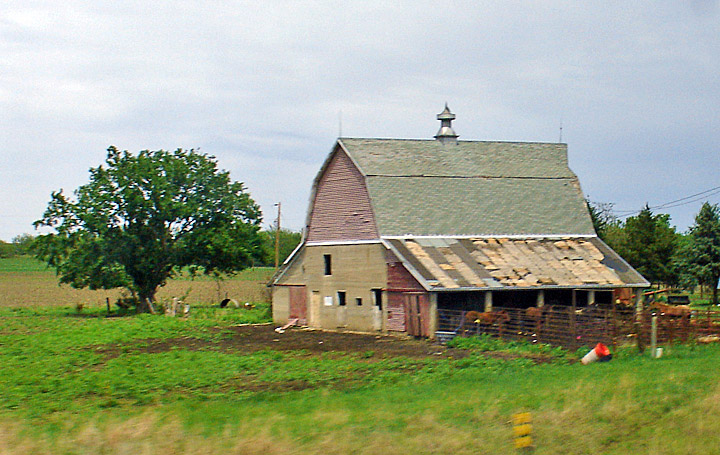 early home made barn with poured concrete walls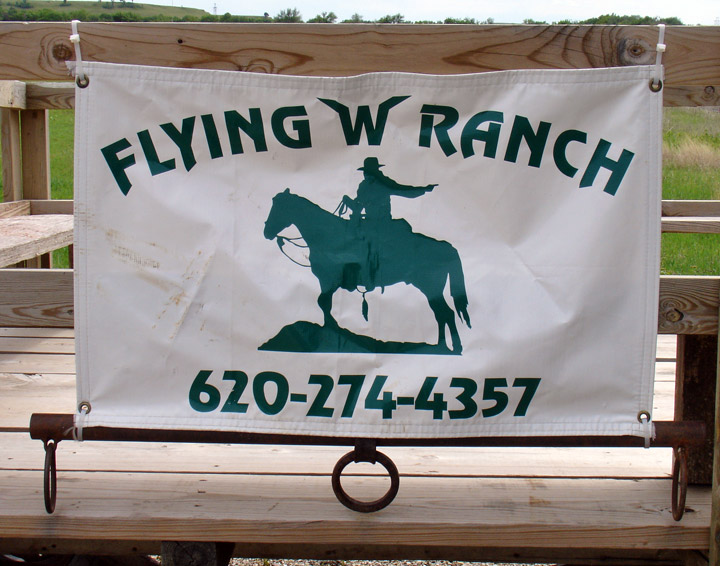 a local ranch
---
---