Dunlap
A "Quiet" town of Morris County, Kansas
A "Quiet" town is defined as one which has lost a large portion of its former population due to changes in economic conditions,
or been subjected to natural disasters. It becomes "Quiet" when the schools are closed.
They are often called "Ghost towns", which in Kansas, is not correct since people still do live there,
unlike many ghost mining towns of the West which have been totally abandoned.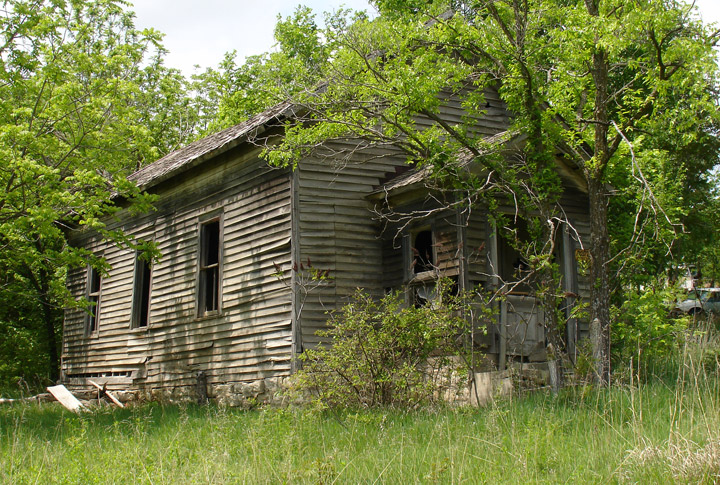 Baptist Church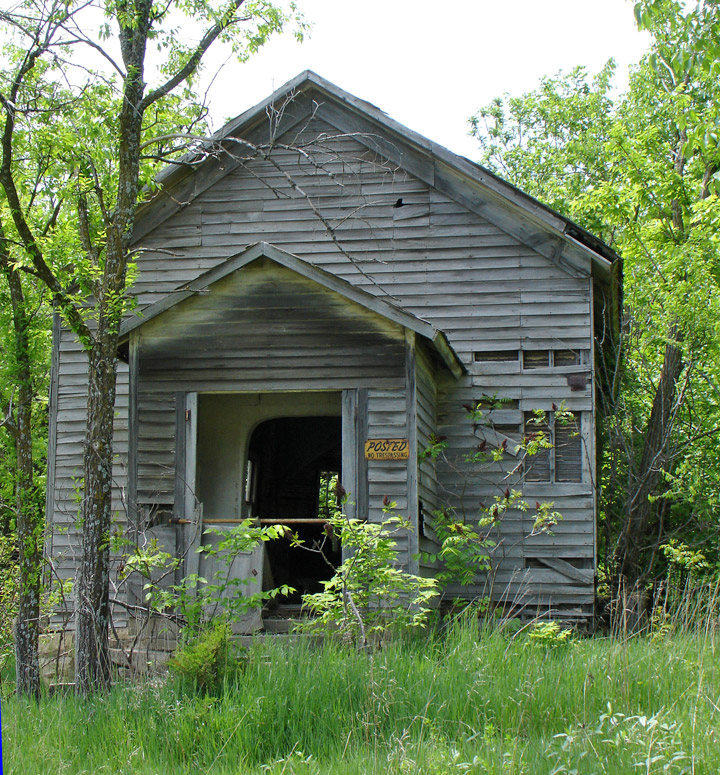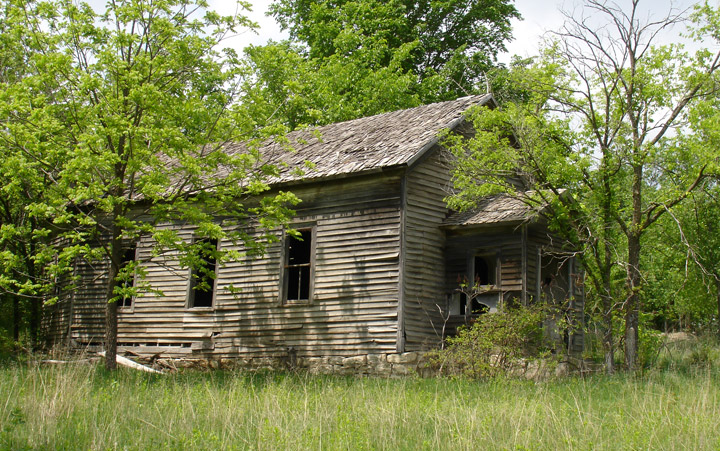 A weather-beaten Baptist church and a well-kept, half-acre cemetery are all that remain of Pap Singleton's black community.
Dunlap, a tiny town in southeast Morris County — population 100 or less — was home to more than 300 black residents at the turn of the century — "exodusters" who left the post-Civil War South looking for new land, a new life.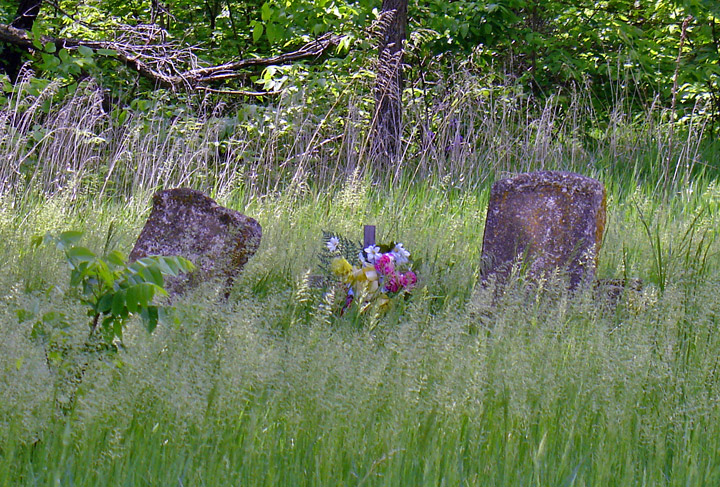 The settlement's black history exists only in traces — in the cemetery proper, a few wayward gravestones scattered elsewhere and the old church, barren but for a dilapidated piano and a dusty pine pew. The last black resident, London Harness, died in 1993.
"It's a sad story but people move on," said Joseph Hickey, an Emporia State University professor who wrote an article about the community in 1991. "People move into cities. People go where they can be successful."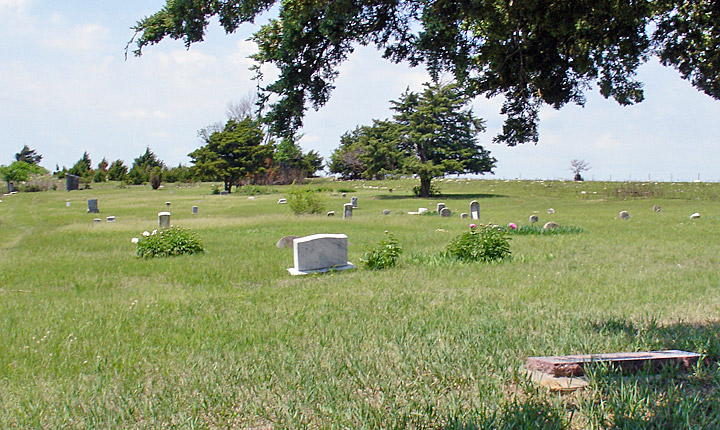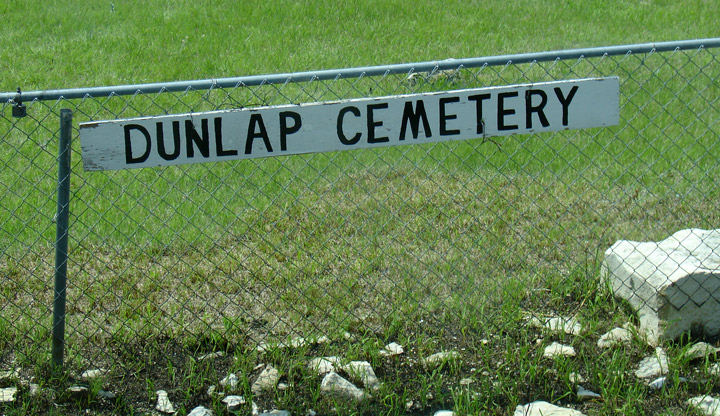 Like most of the dozen or so black colonies that dotted the Kansas plains after the Civil War, Dunlap's community died. But the history is still there, albeit slowly fading as its historians get older. Juanita and Ervin Eldred and Melvin Whitaker are a few of the remaining residents who are trying to pass Dunlap's ethnic history down to the next generation. "It's something I wished I would have gotten into when my folks were still alive," Whitaker said as he walked through the cemetery. "Like most, I got interested in our history too late." However, the trio still remember when black residents lived north of the tracks in Dunlap, their Emancipation Day parties and their all-night dances at the White Elephant Hall.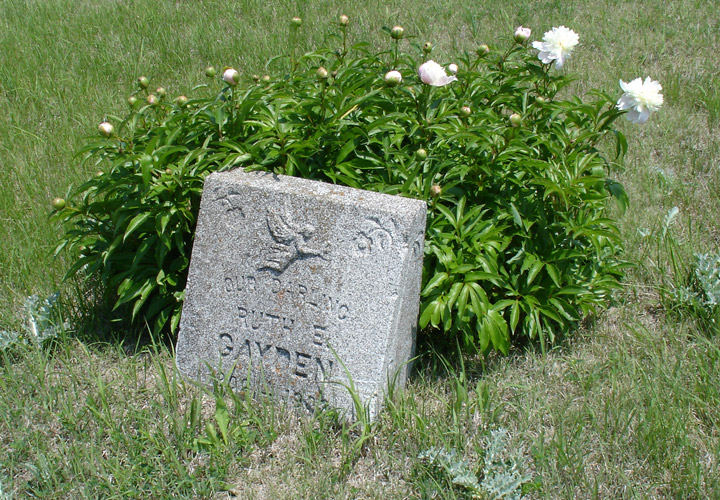 There were colored kids in high school every year I was there," Juanita Eldred, 75, said. Her interest in the town's history was piqued in the 1980s after learning more information about her parents during that time period. She has researched both black and white history in the area through old newspaper articles, pictures and books.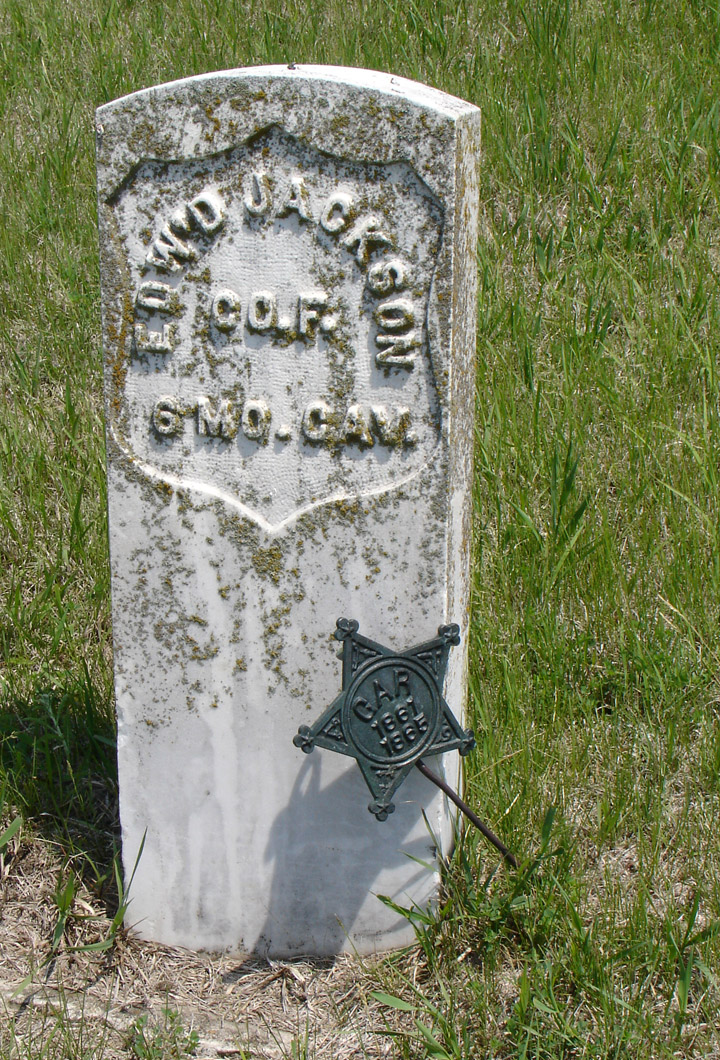 Confederate soldier
"There is a lot of history here —some that people don't even know about," Juanita Eldred said, adding sometime, she hoped, future generations would still know of Dunlap's vivid past.

Dunlap's history
Charles Blue, who died in 1903, was a cook in the Union army during the Civil War. Fred Thompson, also an Union soldier, was a bugler. He died in 1921. Names, some scratched into pieces of flint stones in the Dunlap cemetery, tell part of the history of the community. These men, former slaves, served in the war that was fought for their freedom. Then, once the war was over, they, along with more than 20,000 Southern blacks, fled the war-torn South, trying to escape poverty and oppression by moving into Kansas, their land of milk and honey. "It was a place of hope, the Southern black view of Kansas," Hickey said. "It was the land of John Brown with a better economy to live in."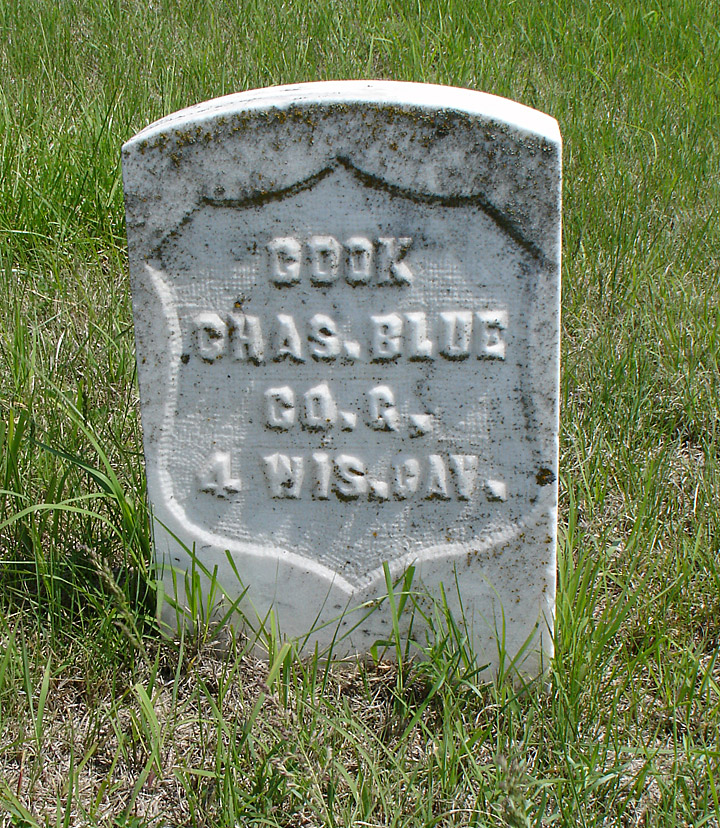 Cook with the Wisconsin Cavalry
Dunlap, incorporated in 1875 by Joseph Dunlap, is guarded by the Neosho River and Rock Creek valleys. The area, once part of the Kansa Indian Reservation, was cheap and came on the market after the tribe was moved to Oklahoma. Just the spot Benjamin "Pap" Singleton wanted to put 300 black exodusters. Born into slavery in 1809, Singleton grew up in Nashville, Tenn., eventually escaping to Canada. When the Civil War was over, Singleton went back to Nashville, where he started the Tennessee Real Estate & Homestead Association, which he organized to help blacks purchase farms. Land in Tennessee was expensive, so Singleton turned his eyes to Kansas. In 1878, three years after starting his first black colony in Kansas, Singleton founded the Dunlap Colony. About 300 exodusters followed Singleton to Dunlap — a white community of about 200 families. They built homes in different areas around the community, one in Dunlap itself, two in Lyon County and one seven miles north of the community. Colonists made down payments on 40- and 80-acre plots at a cost of $1 to $2 an acre, Whitaker said.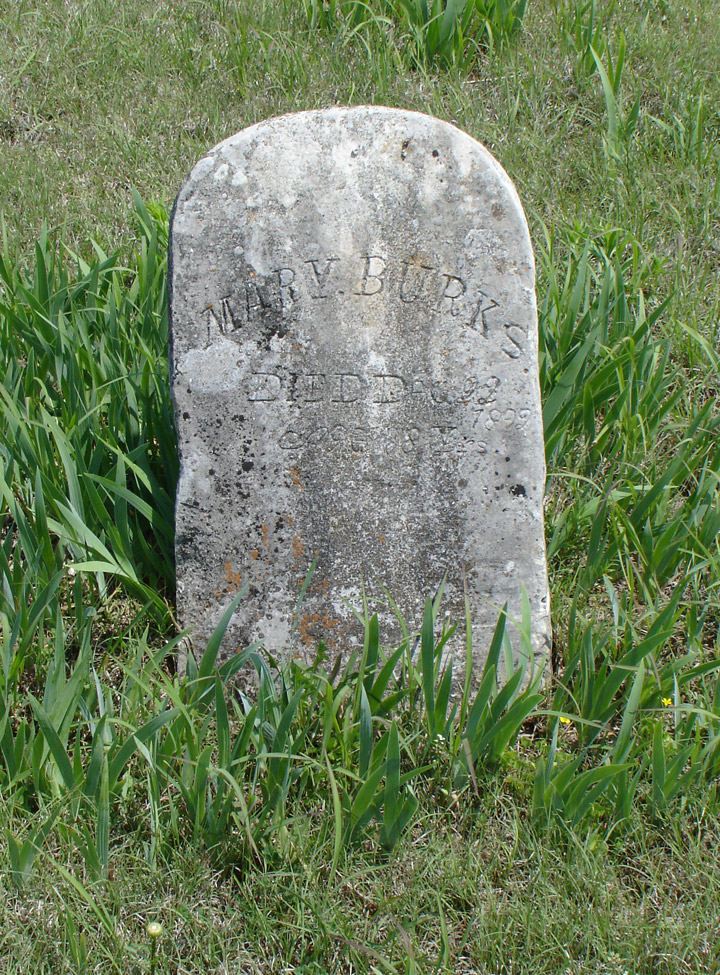 "They were laborers, carpenters, some of them farmed," he said. "They worked hard to try to make it in this area." It didn't take long for them to make the new land home. Methodist and Baptist churches were erected, homes were built and a cemetery for blacks was placed a half-mile from the white one, he said.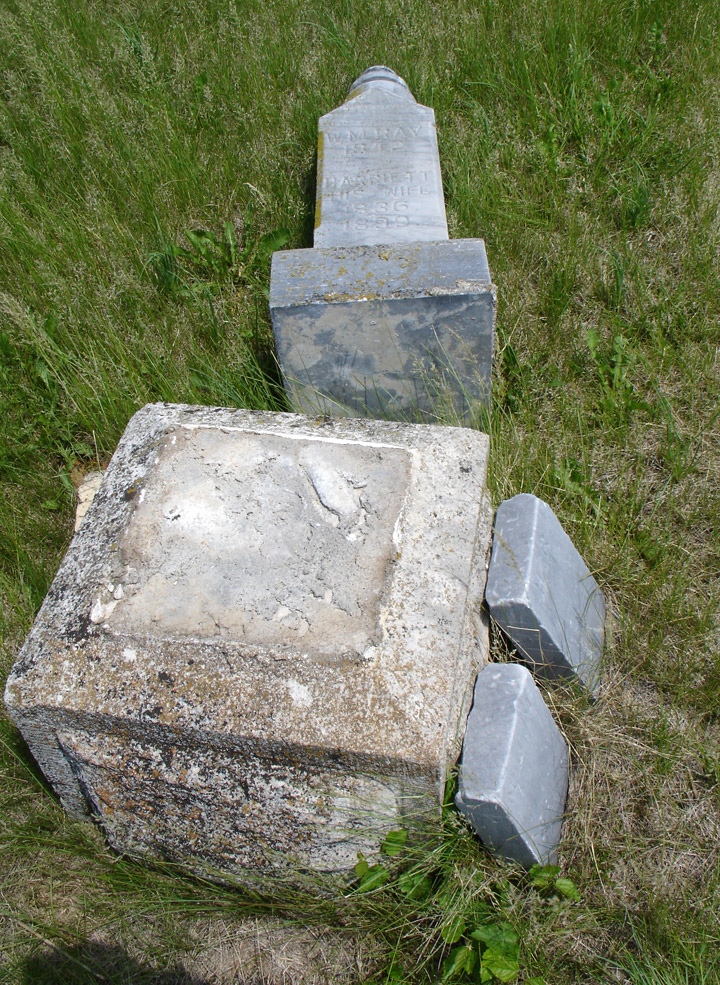 some have been abused
In 1880, with the help of the Associate Presbyterian Synod of North America and the Freedmen's Aid Association of Dunlap, "The Freedmen's Academy of Kansas" formed. Its mission was "to educate the colored youth for teaching, for business management, for mechanical industries, for an honorable social life, and to encourage settlement of destitute colored families of the cities on cheap lands in the country." Upon completion of the academy, a student would be ready to attend freshman classes at a university. Settling in a white community didn't come without consequences. Andrew Atchison, was the founder and manager of the Freedmen's Academy of Kansas located here during the 1880s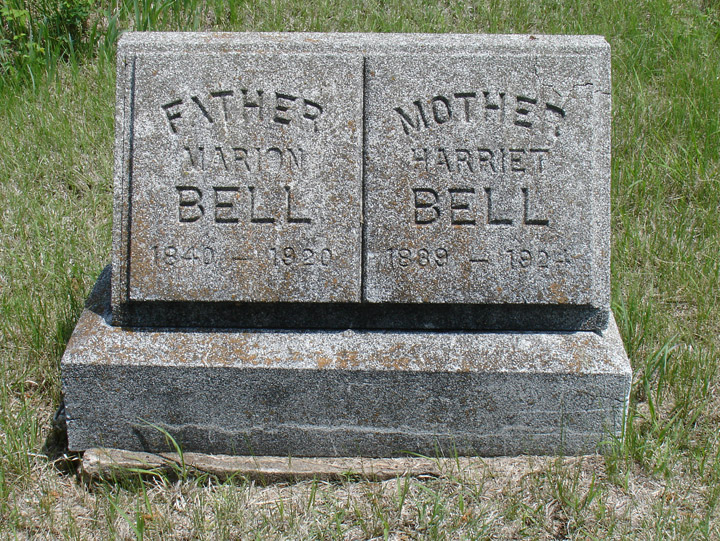 'Whites had some hostility toward black residents in the late 1800s, including making them attend different schools and sometimes not letting them come into the town's businesses, Hickey said. White folks were scared that blacks would take over the town, he said, thus ruining Dunlap's economic future.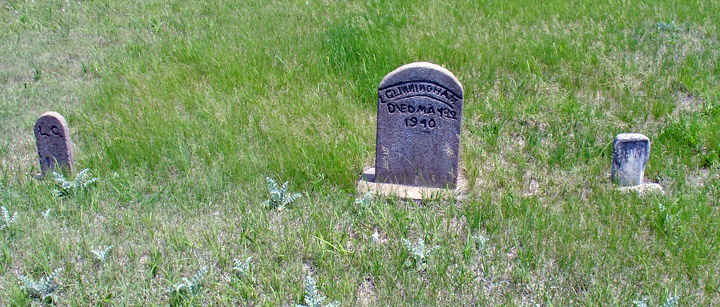 family plot
"Dunlap's tiny rural community saw it as a threat," Hickey said of the mass exodus of blacks into the community during that time period. That event changed Dunlap for a brief period of time." Segregation subsided by the time Ervin Eldred was a child.. While prejudice was rampant throughout America in the 1930s, in Dunlap, blacks were going to the same school as whites, eating at the same tables, drinking from the same fountains and even attending the same churches after the black churches closed down.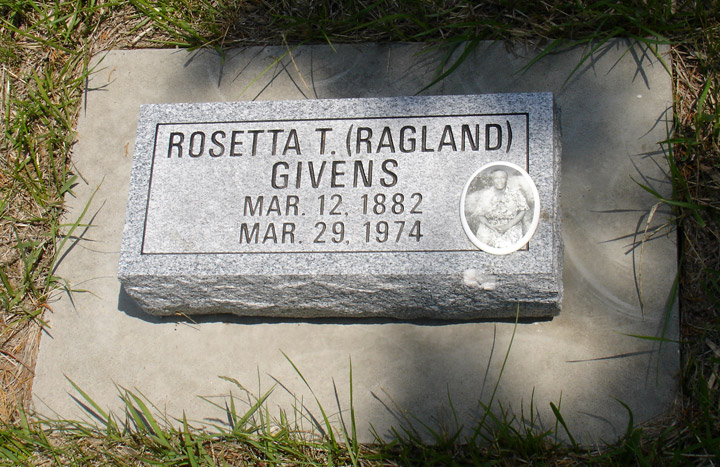 photo of Mrs. Givens
Eldred said he remembers his father hiring black residents to help with wheat threshing. They were treated equally, he said. They sat at the same table with the rest of the family to eat dinner. He said he remembers black and white Dunlap High School students going into restaurants outside of Dunlap, where the black students were asked to leave because of their color. "They wouldn't go for that." he said of the white students. "If their friends weren't. going to get served. then they weren't staying:

Traces of a community
For 86 years of his life, London Harness lived on the same plot of land he grew up on, the land his grandparents purchased during the Great Exodus of 1879. He was a living trace of Dunlap's black history, Hickey said. Hickey would take classes to the Harness farm to meet, Lindon and his wife, Anna, who died in 1986. Dunlap, a place that hundreds of black settlers once called home, 1ost its last black resident on April 27, 1993.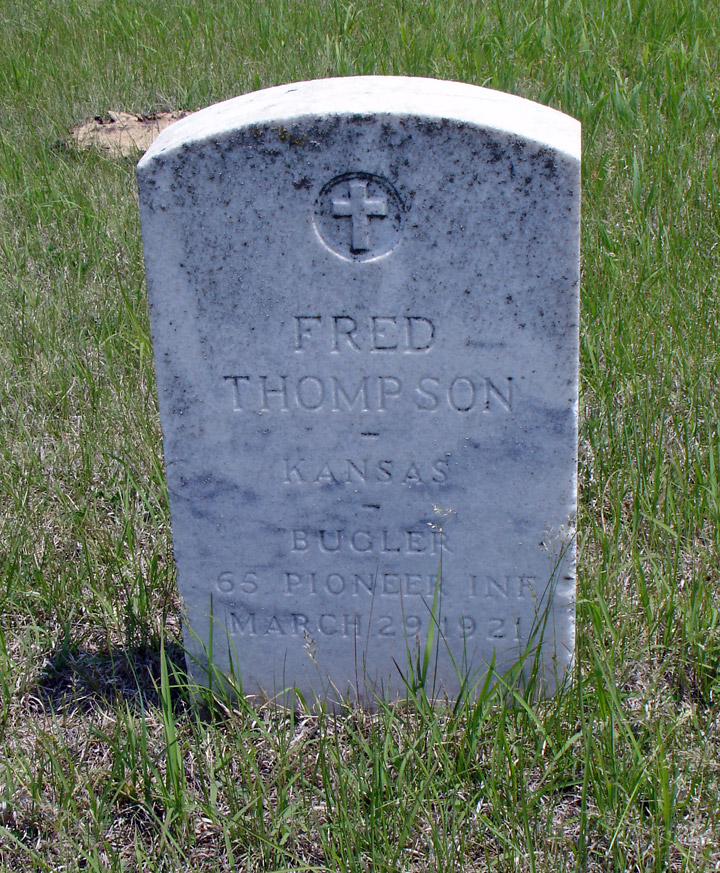 a bugler
"He is the last of the connection", Hickey said. I went to his funeral and met the family." The Black community began to taper off by the end of the 19th century. The Feedmen's Academy closed by 1890. The last. Emancipation Day was in 1931 and the churches closed shortly after.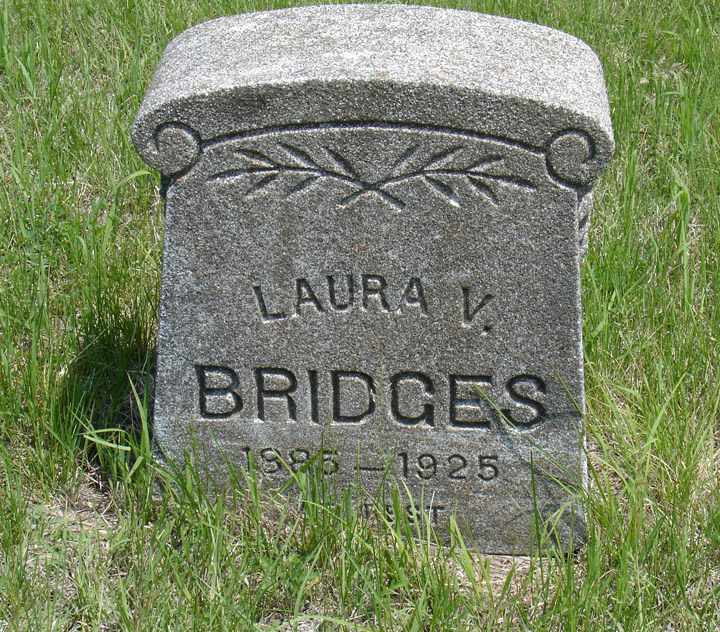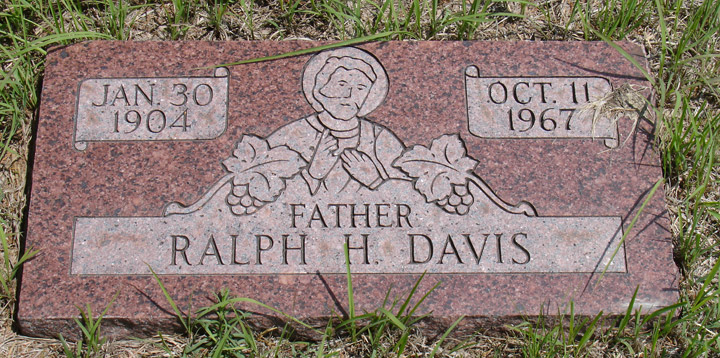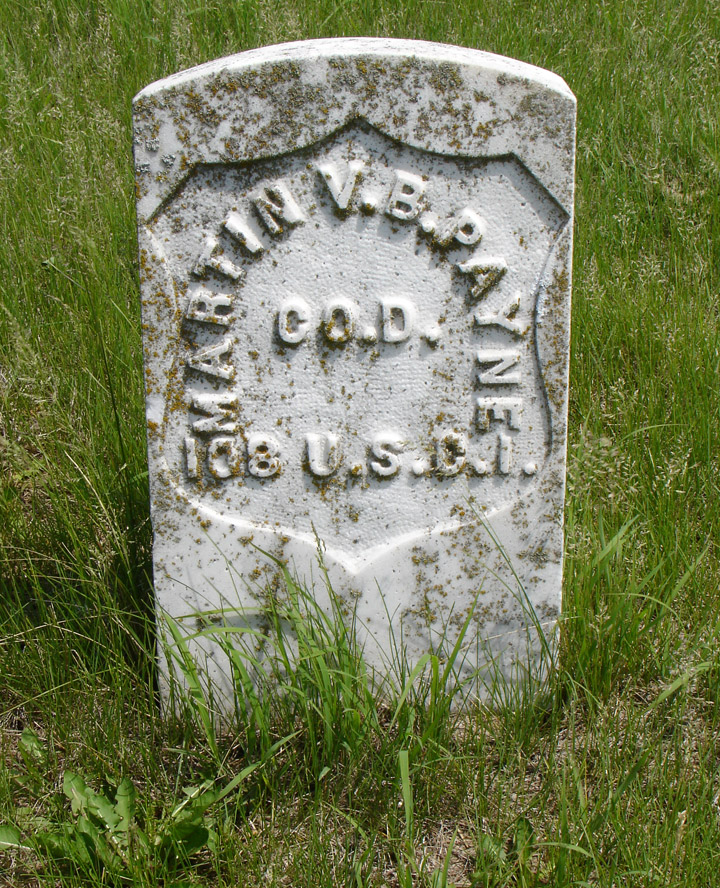 Company D, U. S. Army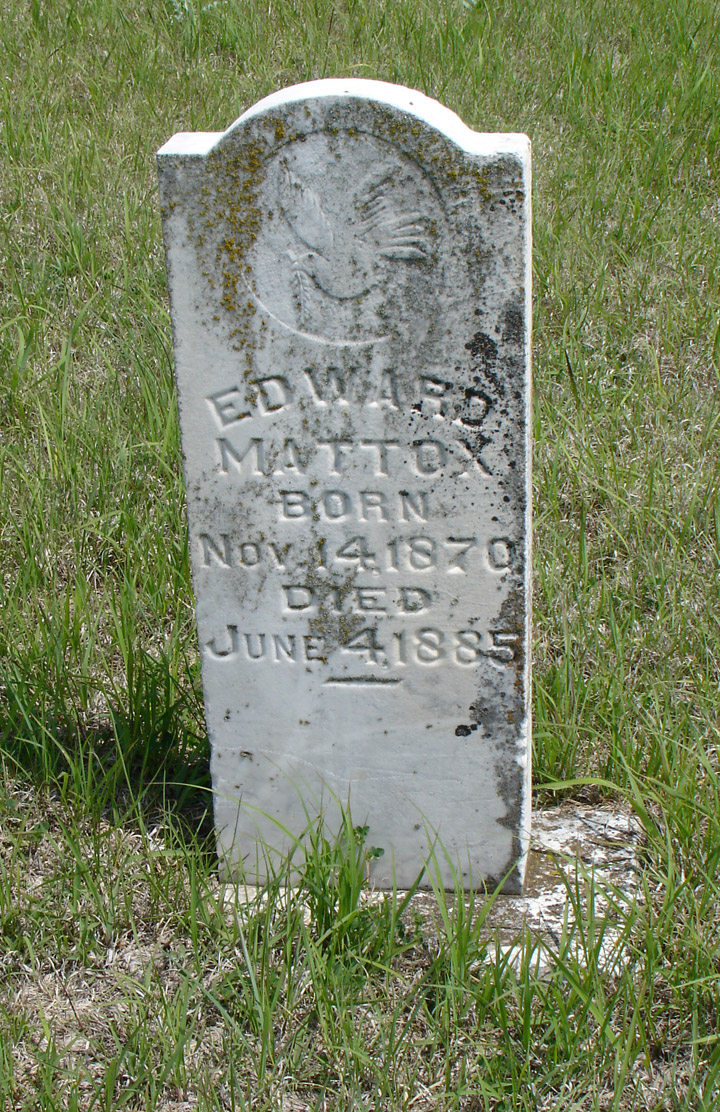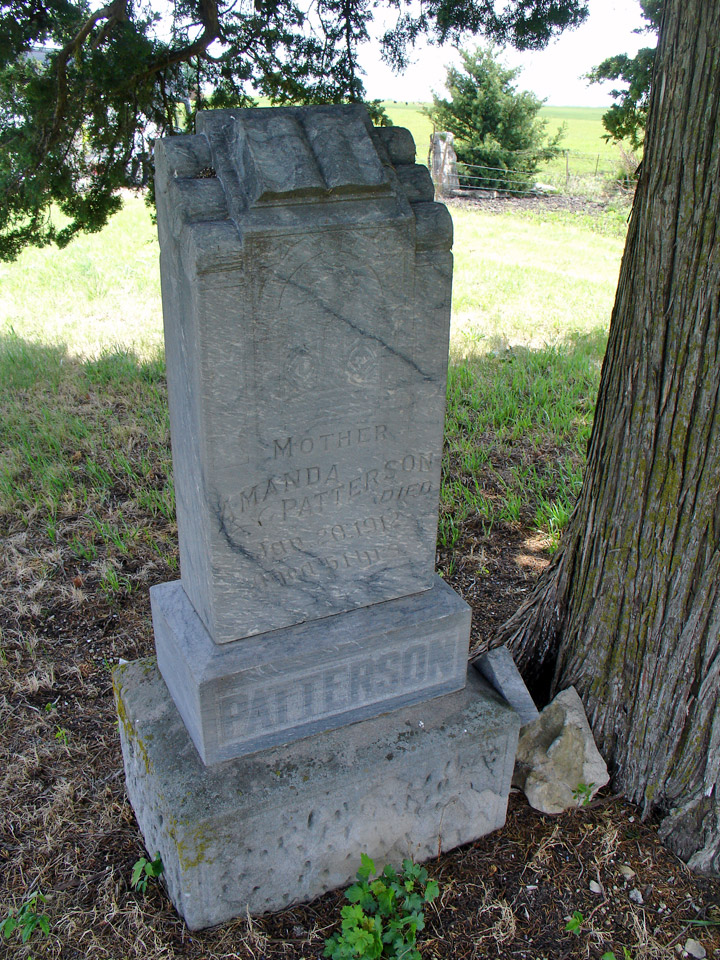 By 1930, fewer than 100 blacks lived in the Dunlap area, and that number dwindled quickly. "They didn't want to stay in a place like Dunlap," Whitaker said. "They wanted to be in big places, like Chicago — places they could get a good job, make a living." The main reason for leaving was they couldn't make a living off small acres of !and. White farmers were bigger and more prosperous. Only a few such as Harness, staved to try to make it work.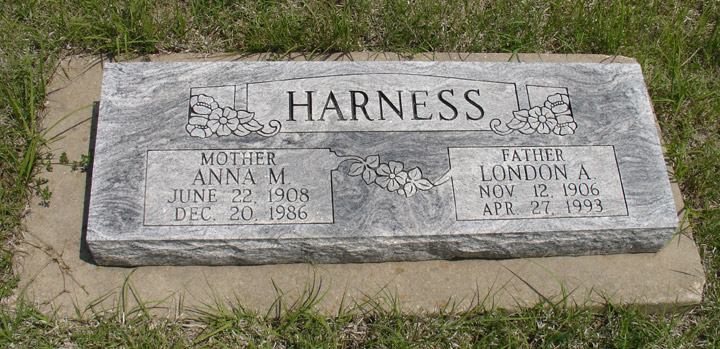 London Harness and his wife, a more recent burial
Harness was the final link to the past, the last to represent the generation of exodusters who made Dunlap their home. He was the last black to he buried in Dunlap Black cemetery His stone newer than most, could be the last marker to be placed there. Nearly 200 black residents are buried in Dunlap's cemetery, Many not marked by stone or rock. "My grandparents are buried here." Harness was once quoted as saving. "I've helped bury many of my friends in this cemetery". And that cemetery still stands, Whitaker said, as proof of Dunlap's rich history.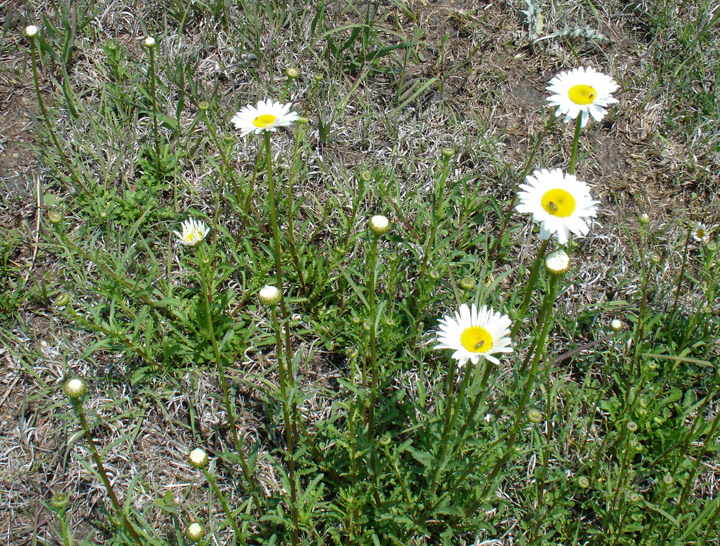 all lie peacefully in the midst of wild flowers
---
the Town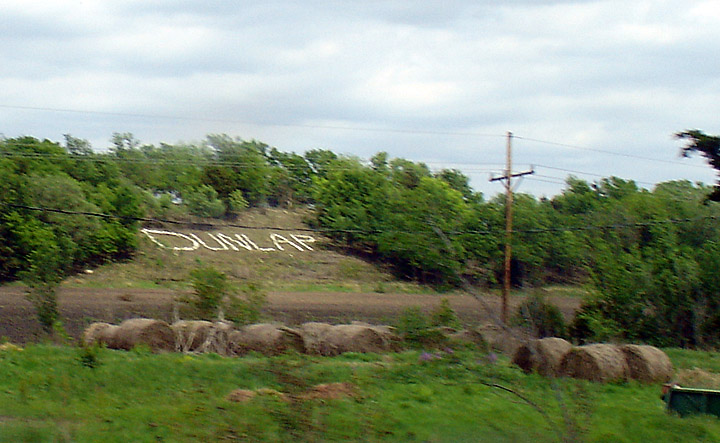 name of the town on nearby hillside
a custom of many of the local towns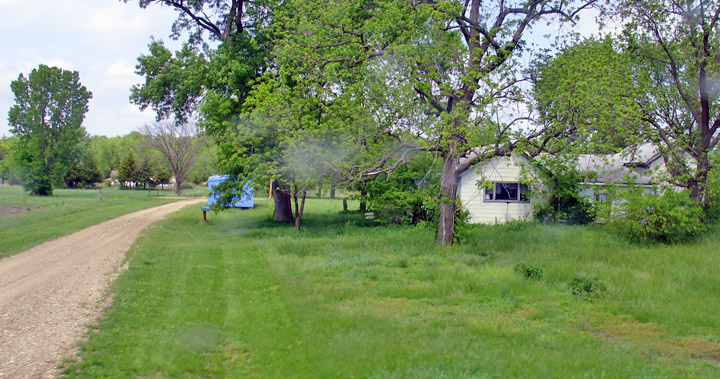 entering the town area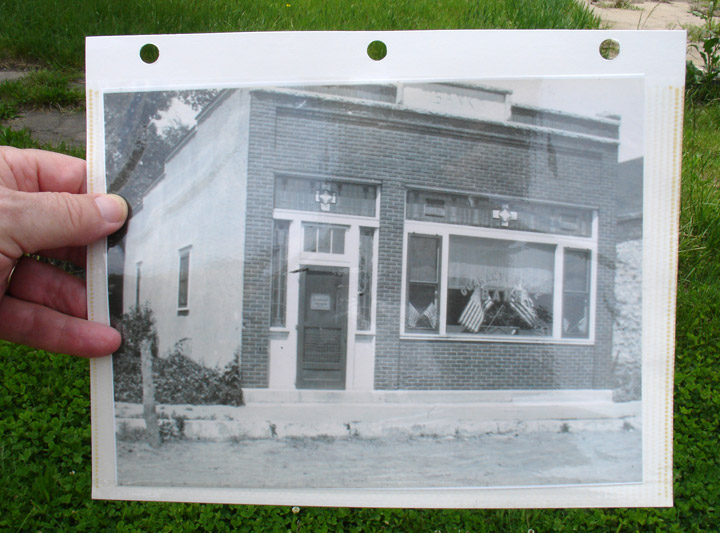 a photo of the Bank building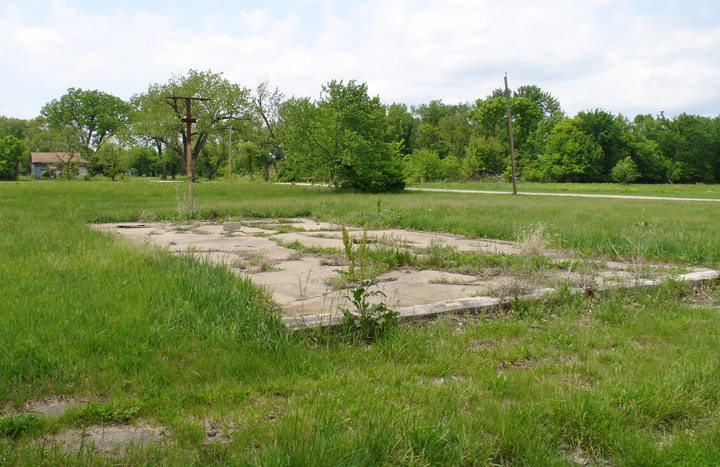 the slab where it former stood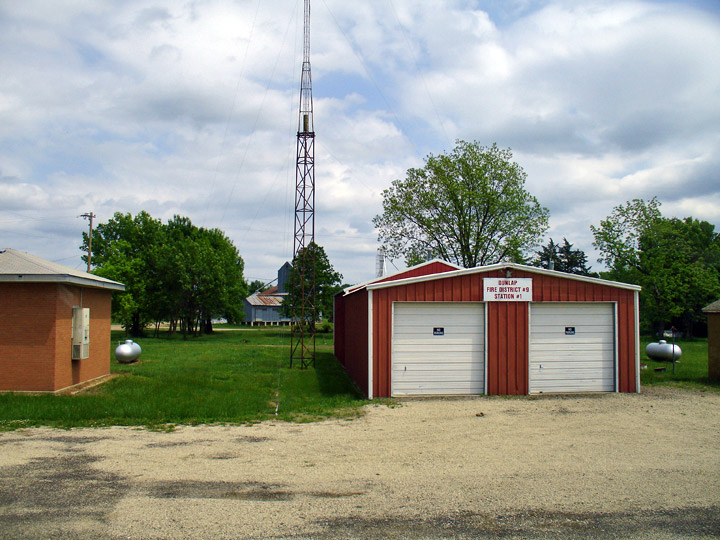 the fire department
contains vehicles but no personnel
(serviced on call from volunteers from across the county)
building next to the fire station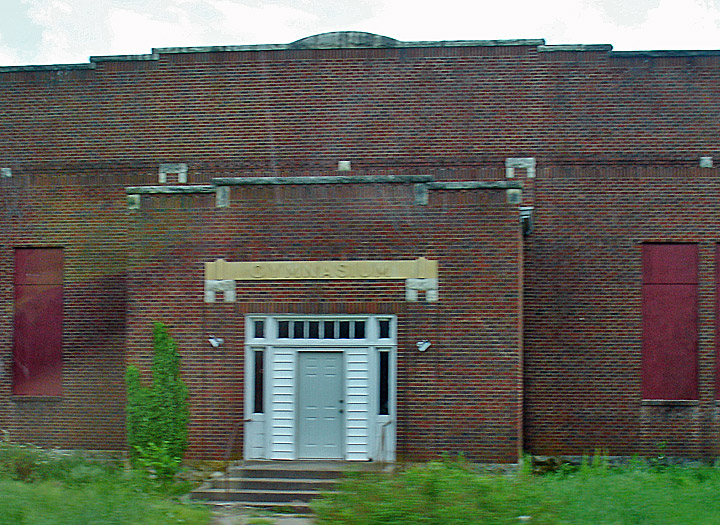 the Gymnasium of the former school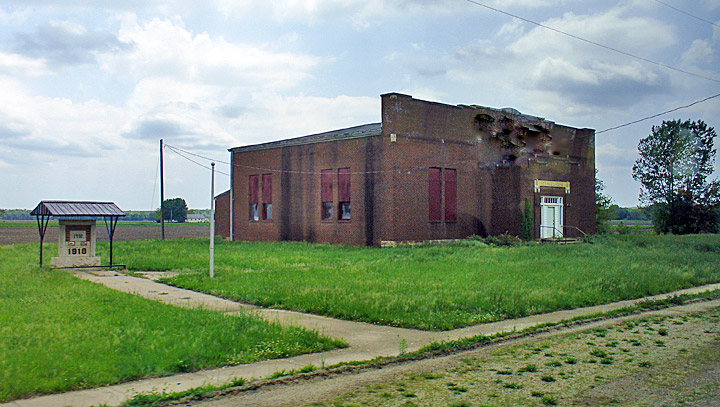 school classroom buildings on either side have been removed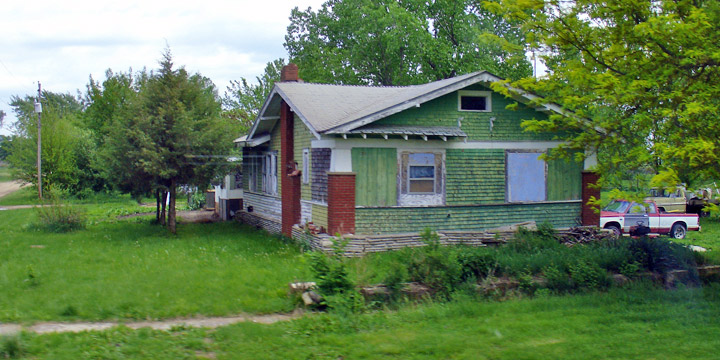 a town survivor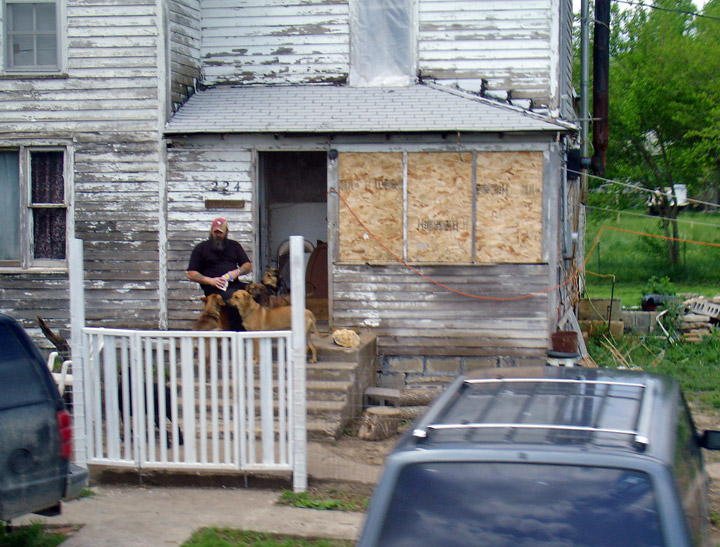 a dog lover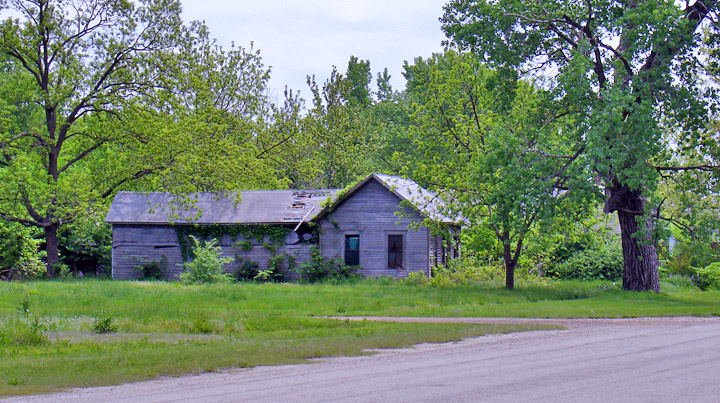 abandoned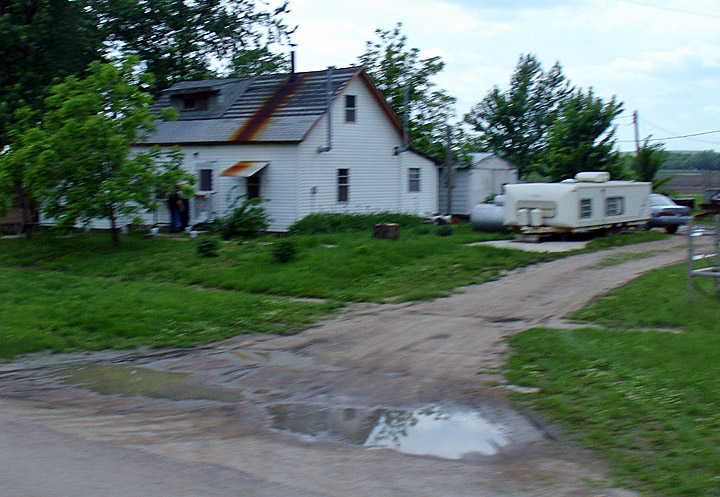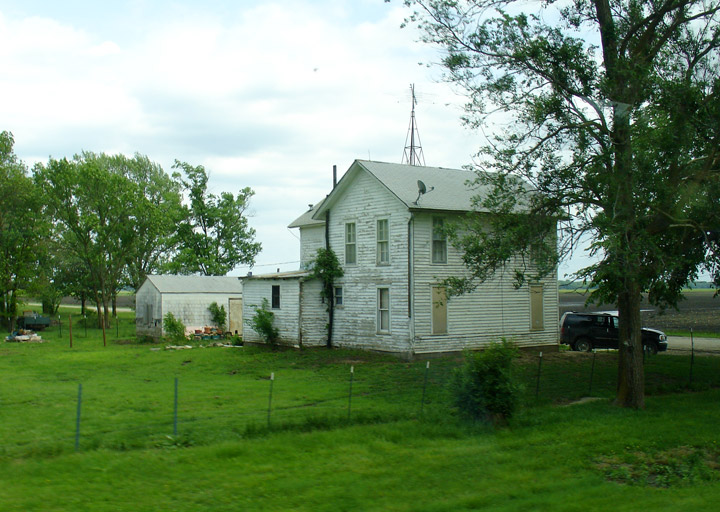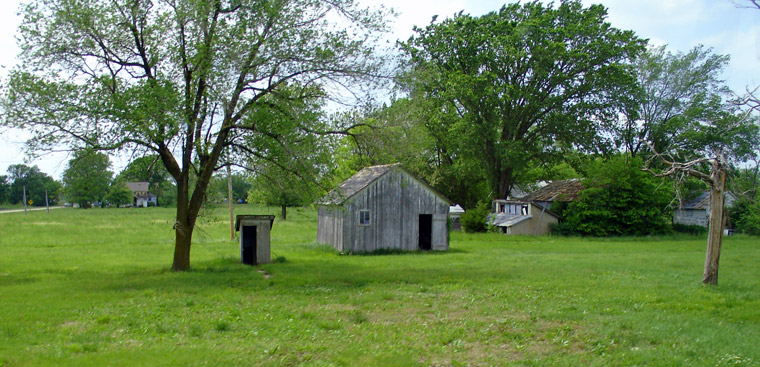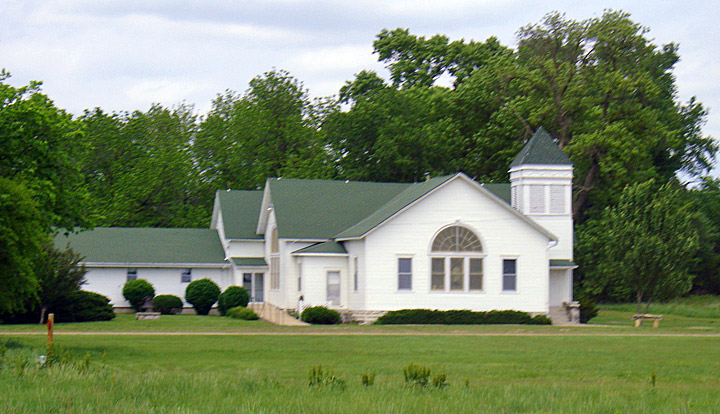 the Methodist church
(the Black community attended after their church fell into disrepair)
---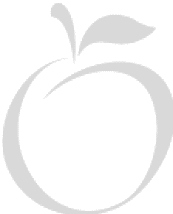 Manhattan News
Contact: Dennis Toll, Tourism Sales Manager
Address: 501 Poyntz Avenue, Manhattan, KS 66502
Phone: (785) 776-8829, Fax: (785) 776-0679
e-mail: dennis@manhattan.org
Reconnection III Issues Call to Exoduster Descendants
Manhattan, Kan. – Calling all "Exoduster" descendants nationwide! An event aimed at reconnecting the descendants of those who fled the South in the Great Exodus of 1879 and formed colonies in "free soil" Kansas is planned for April 17-18 at Kansas State University.
This third Reconnection event will celebrate the Dunlap Colony of Morris County, its Academy, and Benjamin "Pap" Singleton, who founded the colony and is recognized as the "Father of the Exodus."
"I'm hoping for the participation and warmth of a family reunion," Ustaine Talley of Topeka, a Dunlap native, remarked. "We also want descendants of benefactors of the colonies to be a part of this reconnection."
The program of Friday, April 17, will include eight lectures followed by discussion sessions in which attendees will be encouraged to participate. A panel discussion and an informative reenactment of the life of a slave, soldier, and farmer will round out the program. Speakers from six Kansas cities who have researched the Dunlap Colony will participate. Book signings by two authors of books about the Dunlap Colony will conclude the day.
On Saturday, April 18, a bus tour to the Dunlap vicinity is planned. Stops at the Raglan/Bailey cemetery, Kaw Indian Reservation sites, site of the Freedmen's Academy of Kansas in Dunlap, the Dunlap Black Cemetery, the Baptist Church ruins, and many homestead sites are planned. Luncheon, included with the tour, will be served at the Dunlap United Methodist Church.
A Saturday evening banquet will be held at the Holiday Inn across from the K-State campus. The featured speaker will be Professor Gary R. Entz of the History Department of McPherson College, who has written about Pap Singleton and his Kansas colonies. His address is entitled, "Peaceful Homes and Quiet Firesides: Benjamin 'Pap' Singleton and Migration to Kansas," a title based on a song written by Pap's colleagues to inspire settlers in his colonies. Nat Fitz, originator of the Reconnection events, will also make remarks.
Registration for Friday seminars is free. Preregistration fees are required for the Dunlap tour ($25) and the banquet ($30). The preregistration deadline is Monday, April 13. To preregister or for more information, please contact Nat Fitz (510-620-0919; nafi1@juno.com) or Don Nelson (508-791-1749; dfnelson@charter.net). Information can also be found online at www.votawcolony.org. The Kansas Humanities Council, Kansas Department of Commerce, and Kansas State University are partial funders of the conference.
###
Program of Reconnection III
Friday, April 17, 2009
Student Union of Kansas State University
Session A
9:00–9:05 am Welcome - Nat Fitz, Richmond, CA, President, Votaw Colony
Museum, Inc. (VCMI)
9:05–9:35 Ustaine Talley, Topeka, KS, "Benjamin Singleton and Black
Migration to Kansas" Discussion 9:35–9:50
9:50–10:10 H. James Sharp, Manhattan, KS, "Black Settlers on the Kaw Indian
Reservation" Discussion 10:10–10:20
10:20–10:30 Refreshment Break
10:30–11:00 Philip R. Beard, Lawrence, KS, "Seceders and Exodusters:
Unexpected Contact between Two Disparate Communities in Dunlap,
Kansas" Discussion 11:00–11:15
11:15–11:45 Donald F. Nelson, Worcester, MA, "Freedmen's Academy of Kansas:
A Response to the Great Exodus" Discussion 11:45–12:00
12:00–1:30 pm Lunch on one's own
Session B
1:30–2:30 James S. Johnson, Raytown, MO, "Life and Times of George
Washington: Slave, Soldier, and Farmer – A Reenactment"
Discussion 2:30–2:45
2:45–3:00 Refreshment Break
3:00–3:30 Janice M. Huston, Americus, KS, "Dunlap — North Lyon County
Connection" Discussion 3:30–3:45
3:45–4:15 Charles Alspaw, Council Grove, KS, "The Raglan/Bailey Cemetery: Its
Origin and Restoration" Discussion 4:15–4:30
Session C
1:30–2:30 Selena G. Horace, Takoma Park, MD, "Liberia, Our Promised Land:
The Link between the Cultures of Africa and the New World"
Discussion 2:30–2:45
2:45–3:00 Refreshment Break
3:00–3:45 Don Ehrlich, Carol Marshall, and Iona Moore, all of Emporia, KS, and
Jim Sharp, Manhattan, KS, Panel Discussion: "Remembrances of
Dunlap"
3:45–4:15 Tisa M. Anders, Lakewood, CO, Cynthia Evans, Austin, TX, and
Deborah Dandridge, Lawrence, KS, Wrap-up: "Public History and the
Exodusters: VCMI's Place in the Past" Discussion 4:15–4:30
4:30 Book Signings: "To the Stars over Rough Roads: The Life of Andrew
Atchison, Teacher and Missionary," by Donald F. Nelson
"Black Settlers on the Kaw Indian Reservation," by Jim Sharp
Adjournment
---
Fall 2011
This is just a note to tell you that I enjoyed the pictures you posted of Dunlap, KS, the town in which I grew up. I lived in the house which you label "a town survivor" that looked somewhat different in the 1950s and 1960s when I lived there. At that time, it had a front porch with steps and was better painted.

Although it may be surprising, the school system in Dunlap in those years when it still existed was quite good, at least at the elementary level. The elementary school there provided the valedictorian or salutatorian for the consolidated high school in Council Grove (the county seat) for a number of years running from 1963 through 1966.

Although I have not enjoyed such a distinguished career as you, I managed to complete my Ph. D. in nuclear engineering at Kansas State University and have made some modest contributions to compilations of nuclear decay data and to protection against external sources of radiation (EPA Federal Guidance Report No. 12). I mention this mainly to credit the good teachers I had in the elementary school who instilled in me a love of learning.

At the time I grew up, I was almost completely unaware of the rich black history of the area, including the details of the Pap Singleton colony. I did go to school with members of the Talley family who lived in the only remaining house of the Singleton colony southwest of Dunlap. I knew a number of other black people as my maternal grandparents lived just outside the east boundary of Dunlap, near the northeast part of town in which most black residents lived. I can remember being at my grandparents' house and listening to black spirituals being sung when the occasional revival was held at the black Baptist church that is shown in one of your pictures. I have no way to confirm the following statement, as it was told to me by my father who learned it from older persons in his family. Before the public high school was built, there was a black academy sponsored by the Presbyterian church. At that time, if a white student wanted to attend high school, he or she attended the black academy. Thus, school integration occurred in Dunlap prior to or around the turn of the 20th century, and when the public high school was built, there was no question about allowing black students to attend. This is not to say that there was no discrimination at all, but the local businesses such as the bank, grocery store, hardware store, gas station, lumber yard, and fix-it shop served everyone. There was even a skating rink and an occasional movie shown on a portable screen in the main street once in a while.

I also enjoyed the pictures of the cemeteries as I mowed both the black and white cemeteries in the summer while in high school. Although the creation of a separate black cemetery may have been related to discrimination or segregation issues, in later years the last black residents of the area were offered the choice of cemeteries in which to buy lots, and the last black purchaser, London Harness, chose the "colored" cemetery (his words).

Again, thank you for the pictures. I hope I haven't bored you with my ramblings.

Jeff Ryman
---
---