Konavle
Croatia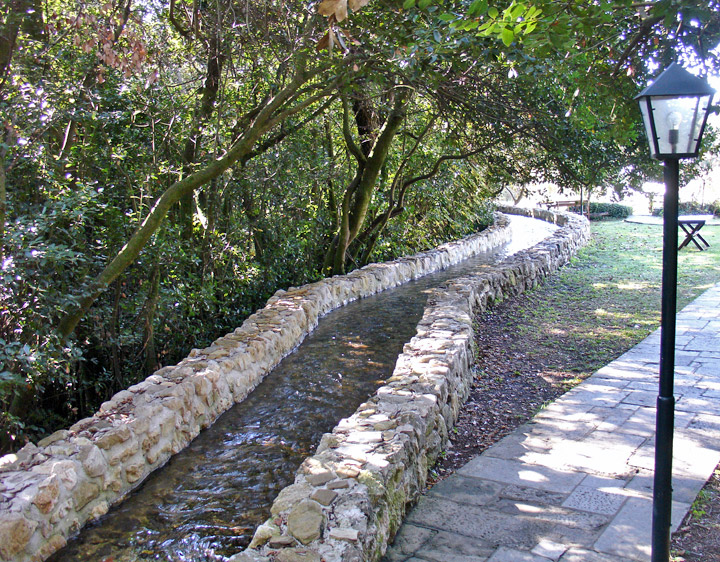 a canal
Konavle, the southernmost region of Croatia, derives its name from CANALIS (latin for canals, i.e. irrigation).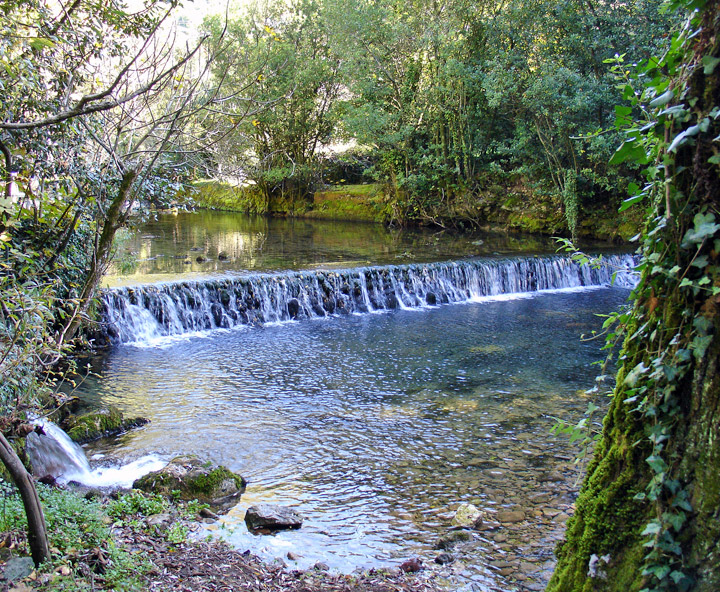 diverts water from the stream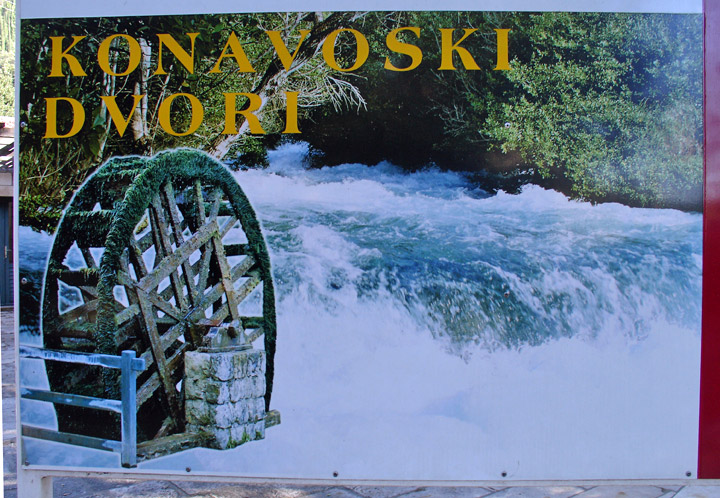 waterwheels produce power from the moving water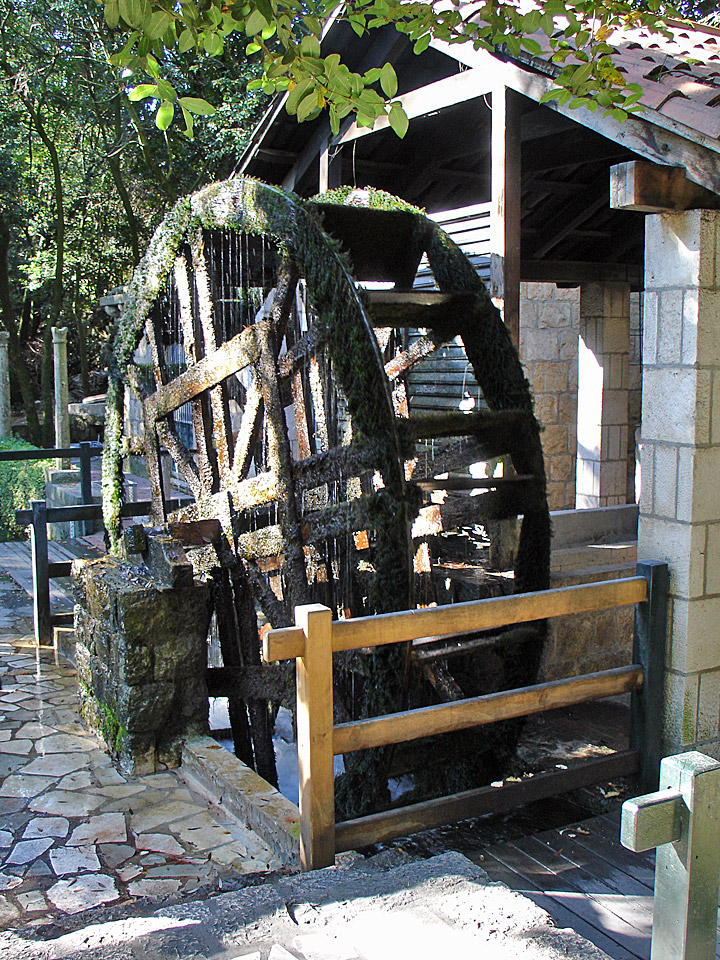 Romans built the canals to bring water to Cavtat from Vodovađa. The canal's remains can still be seen.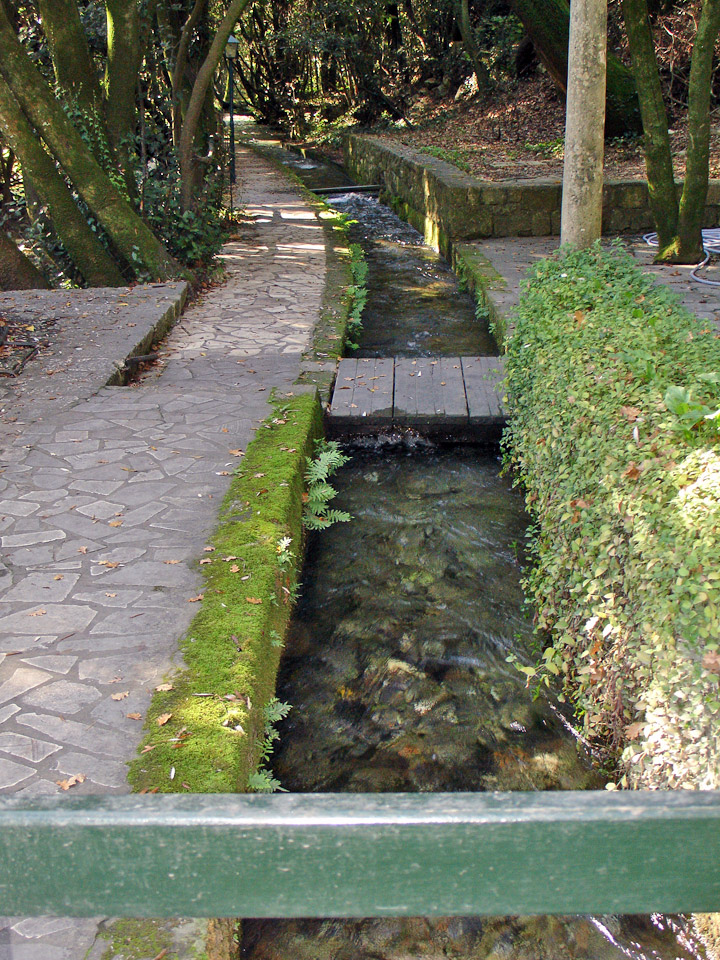 water race for the waterwheel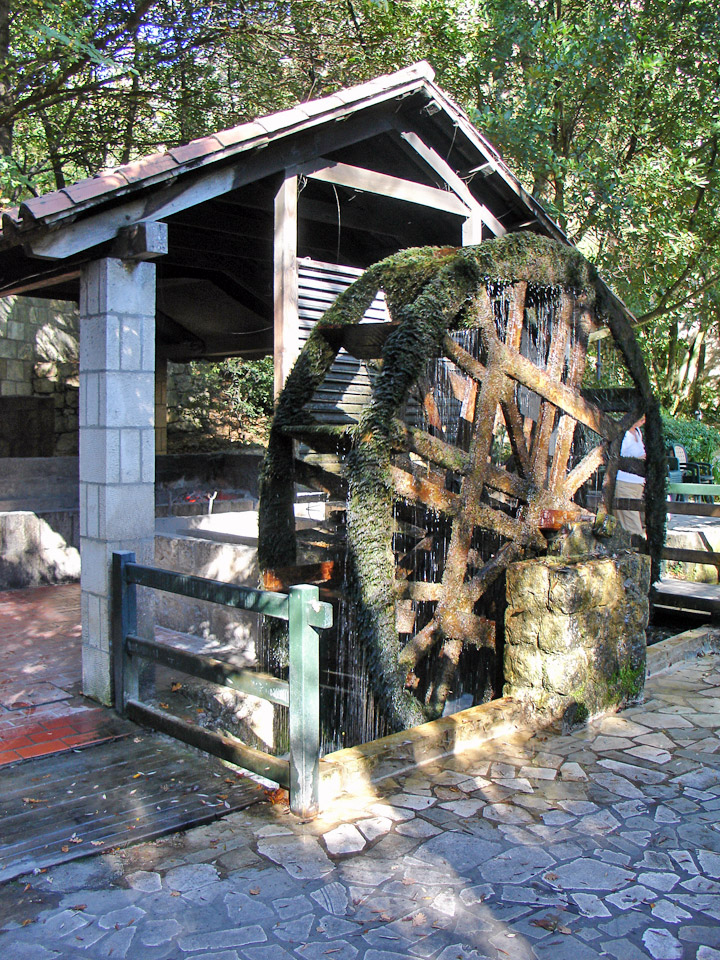 the waterwheel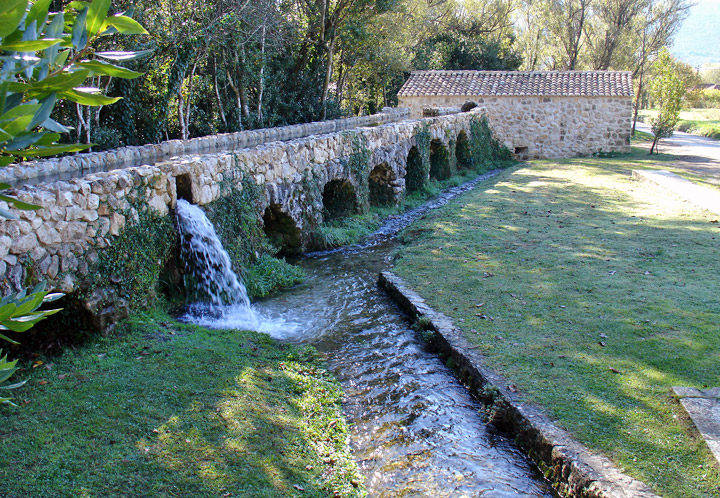 the canal to the mill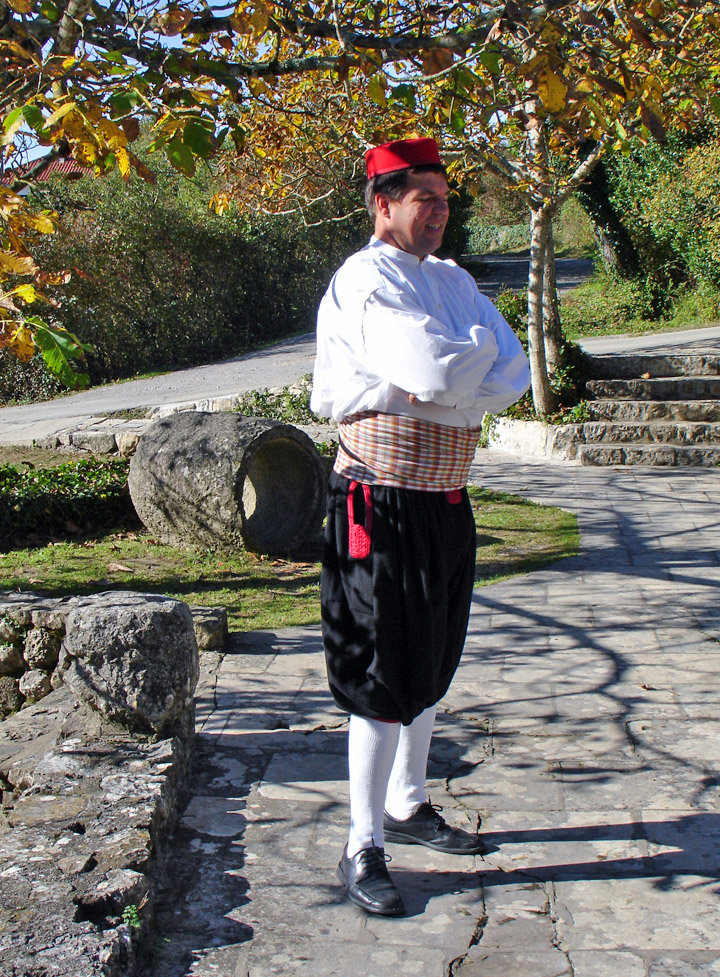 the miller in country costume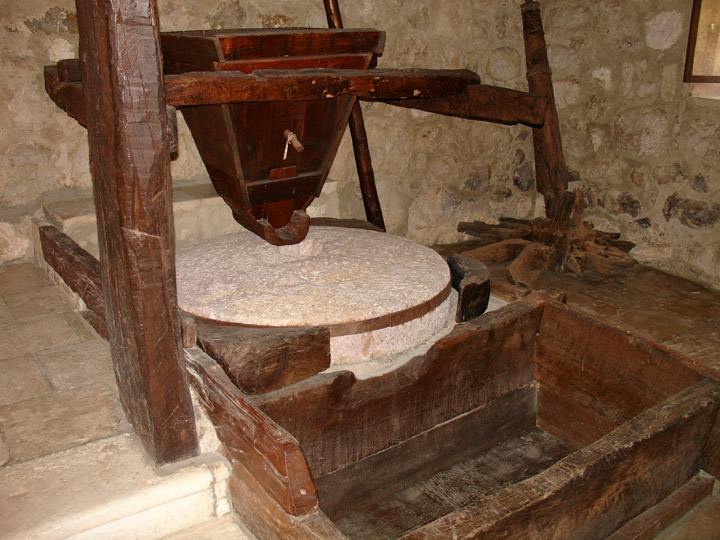 stone grinding wheel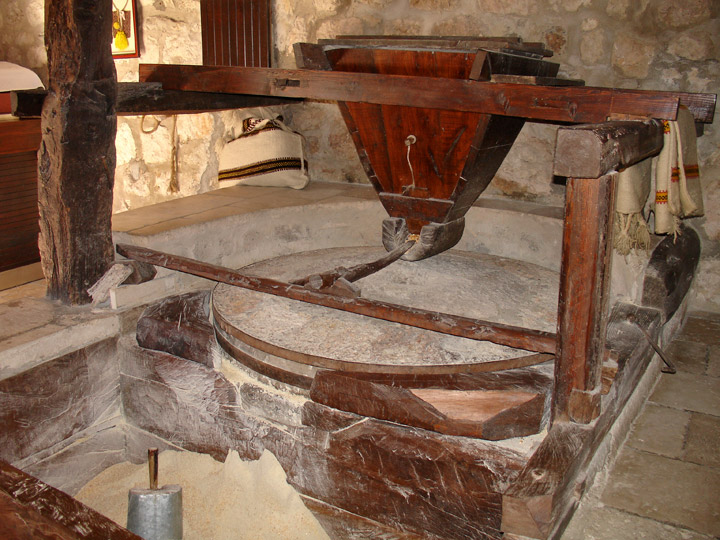 for grinding corn to cornmeal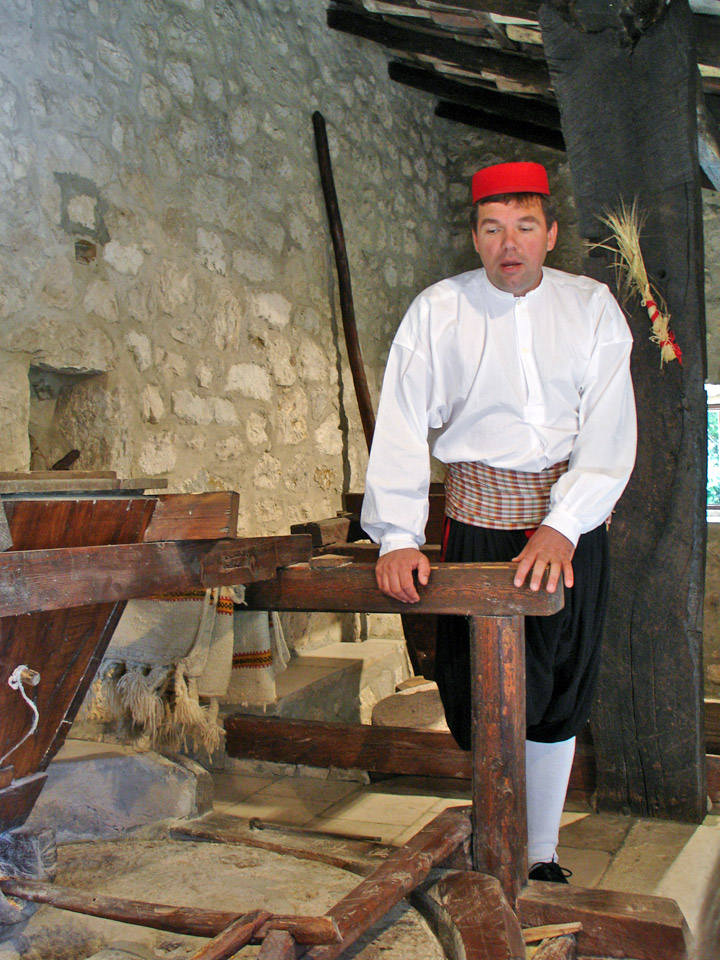 the miller explains the process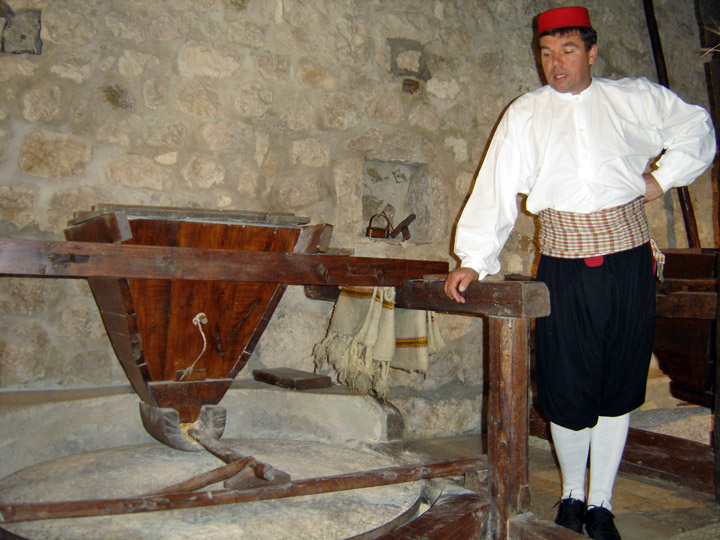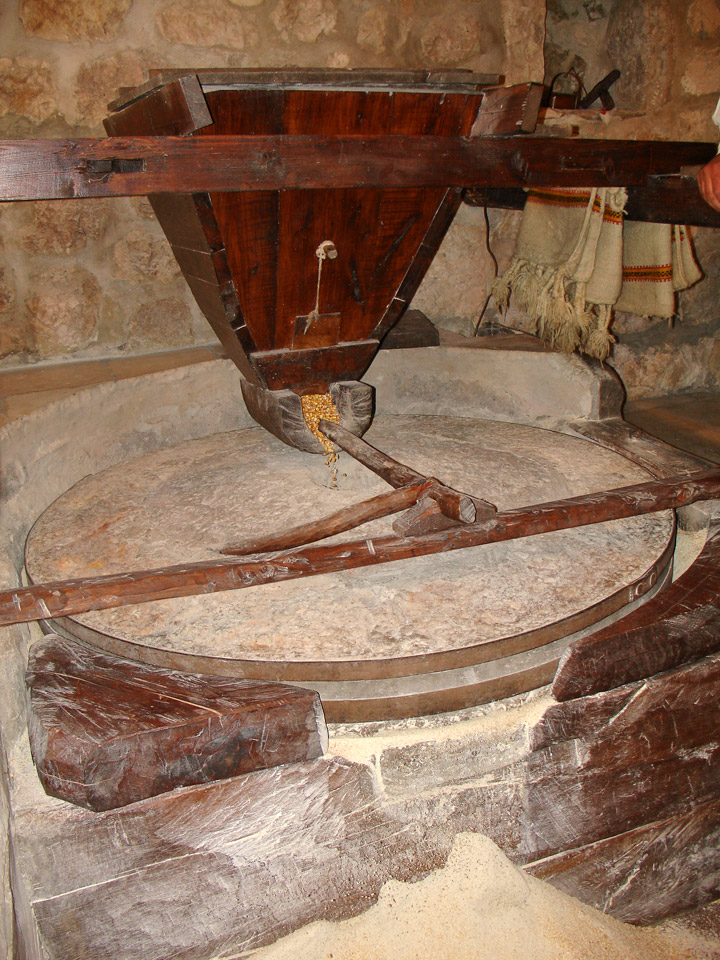 grinding the corn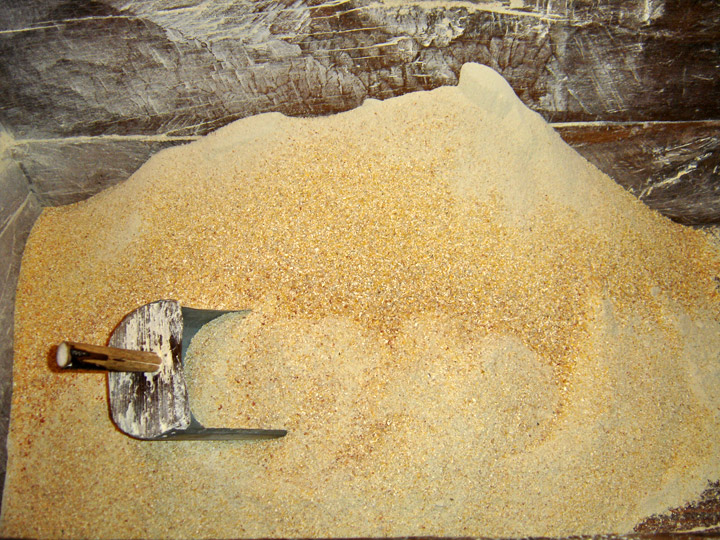 the cornmeal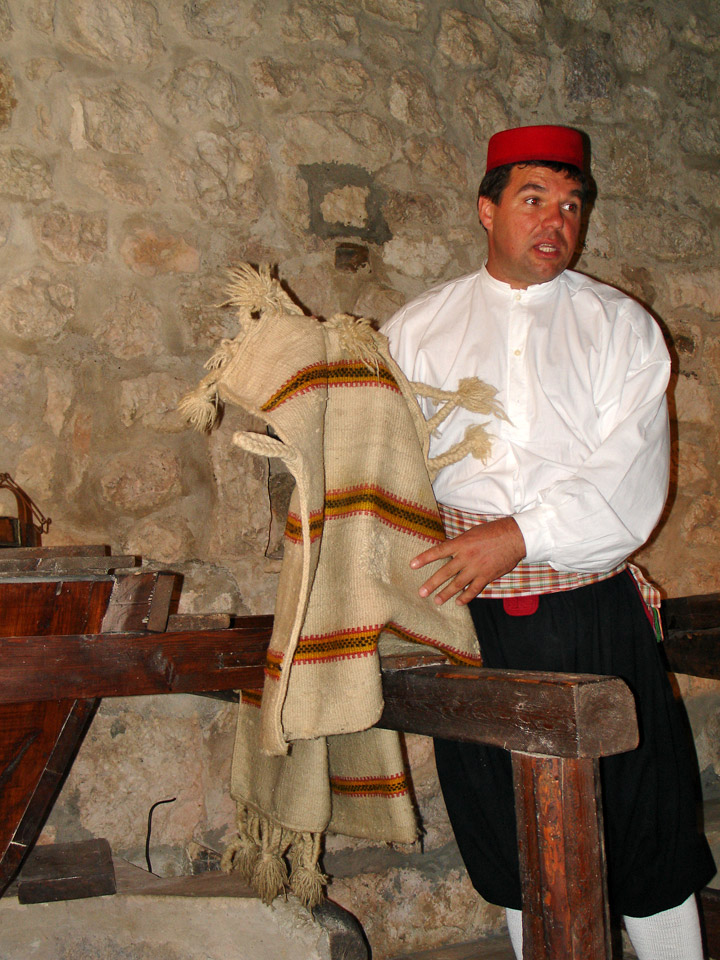 woven bag for the cornmeal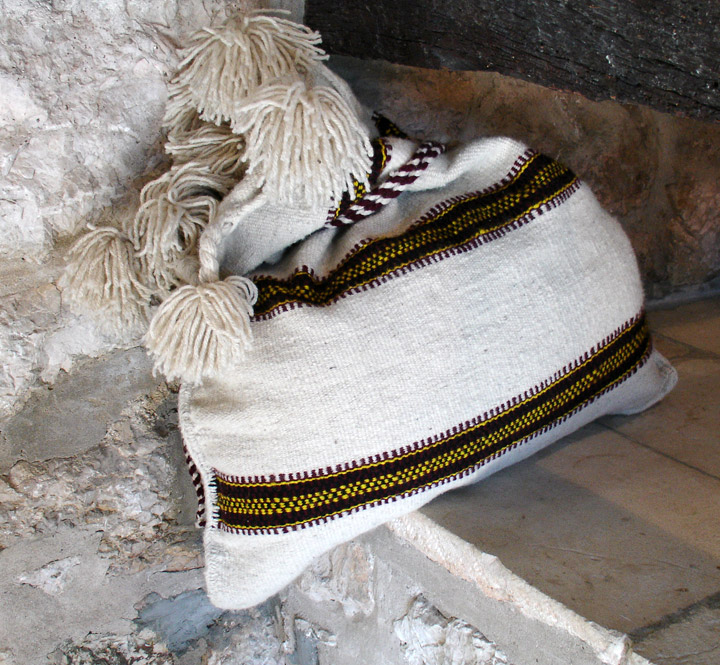 ready to go to the market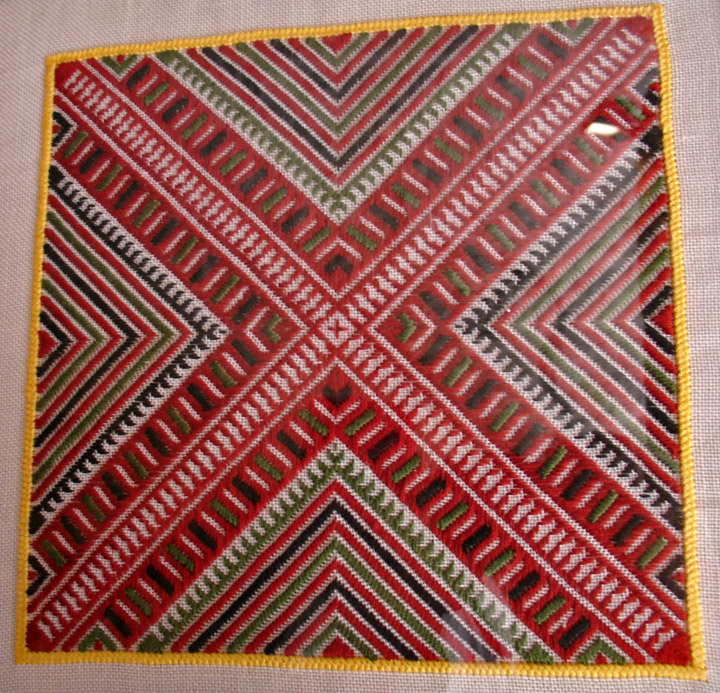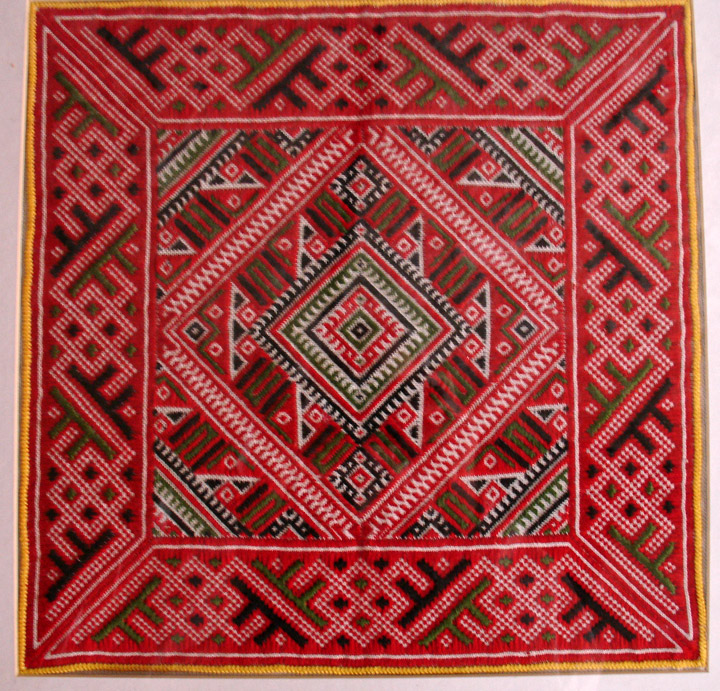 local fabrics on display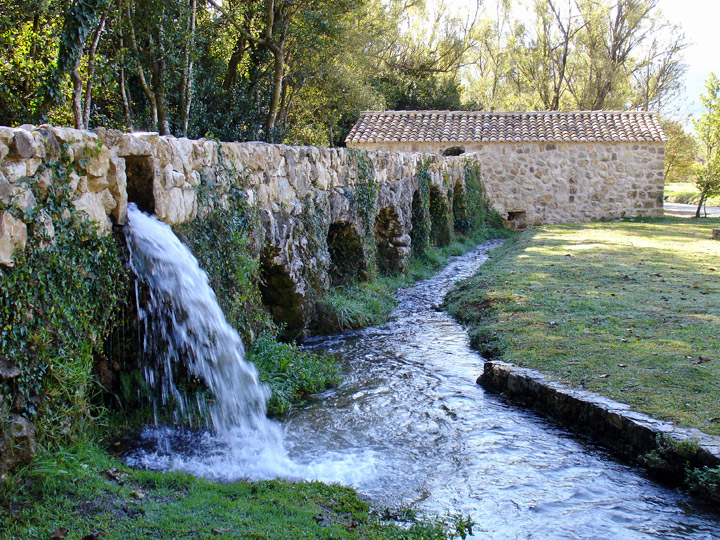 the water in the channel turns the wheel in the mill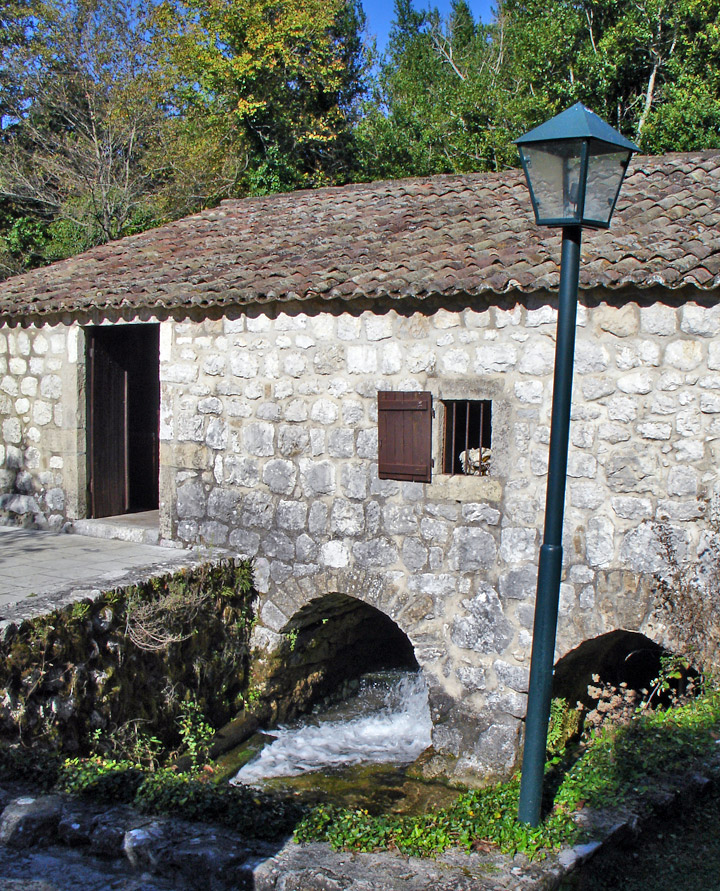 and exits below

Some two dozen communities exist in Konavle today settled on the lands between Duboka Ljuta (roughly midway between Cavtat and Dubrovnik) and Ponta Oštra (Prevlaka point).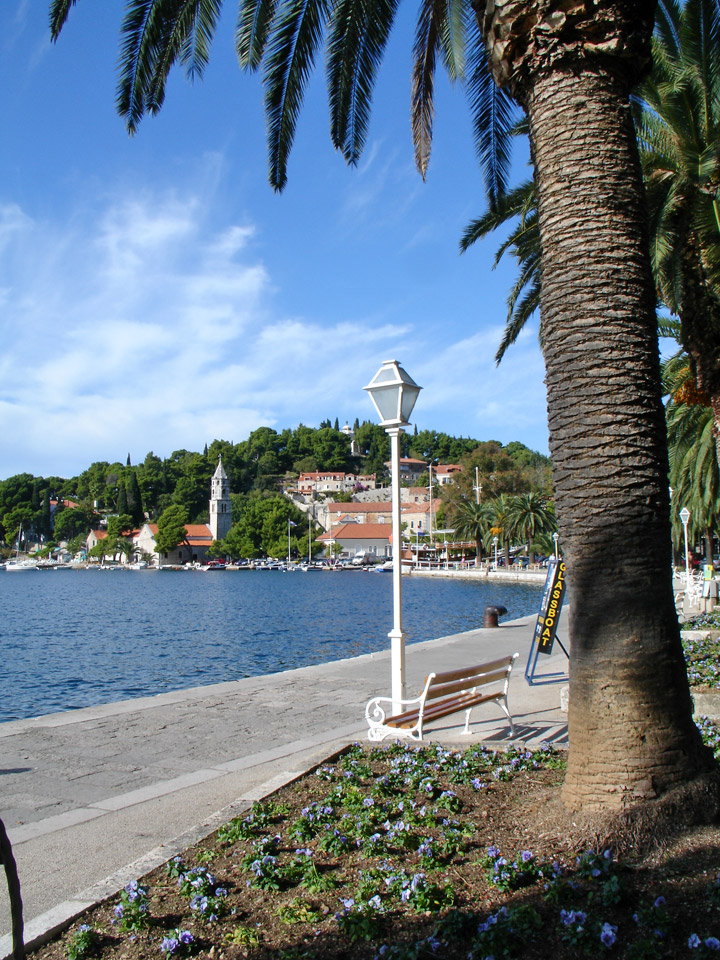 Cavtat on the Adriatic
A nature's paradise, the whole region - starting from the slopes of the mount Sniježnica and stretching all the way down to the rugged rocks overlooking Adriatic - is rich in evergreens and Mediterranean vegetation.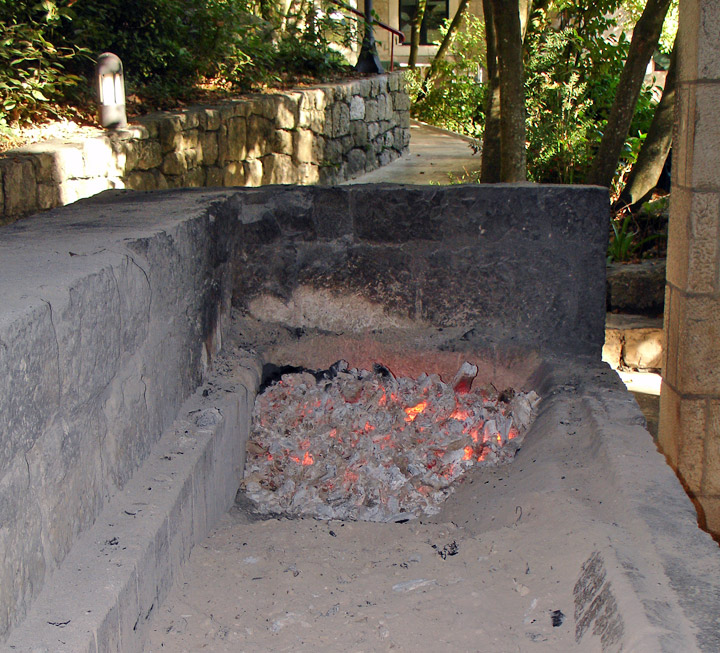 cooking "under the dome"
(the meat is in a pot covered with a dome, on which the hot embers are placed)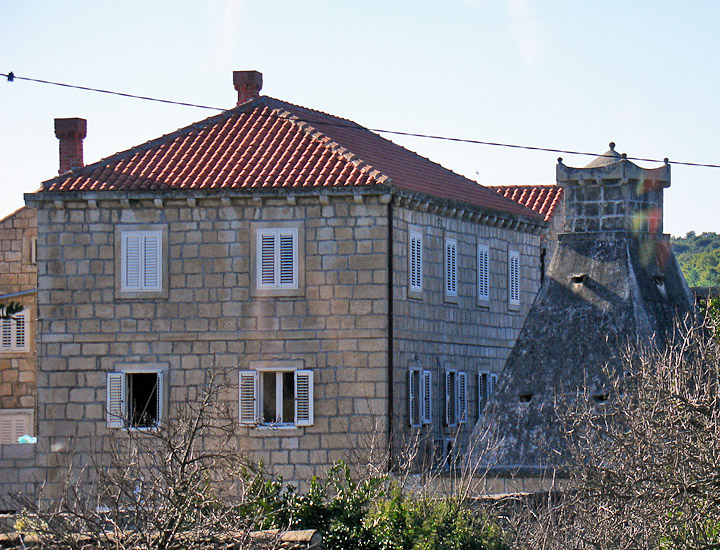 house with a pigeon rookery at the back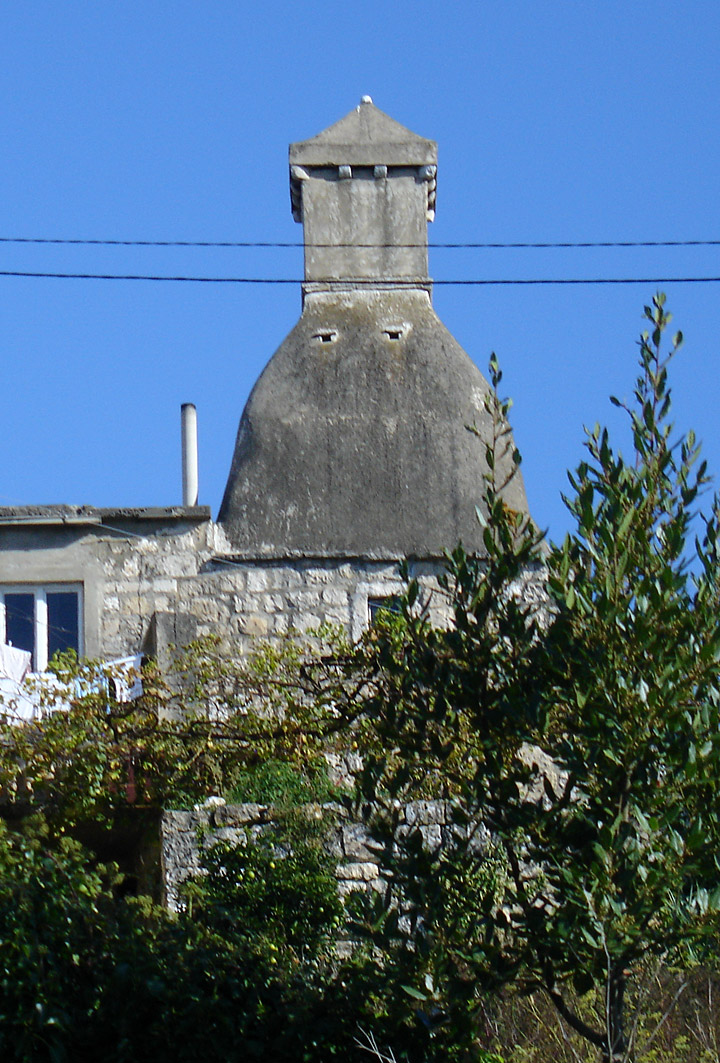 pigeon rookery
(pigeons were raised for eating)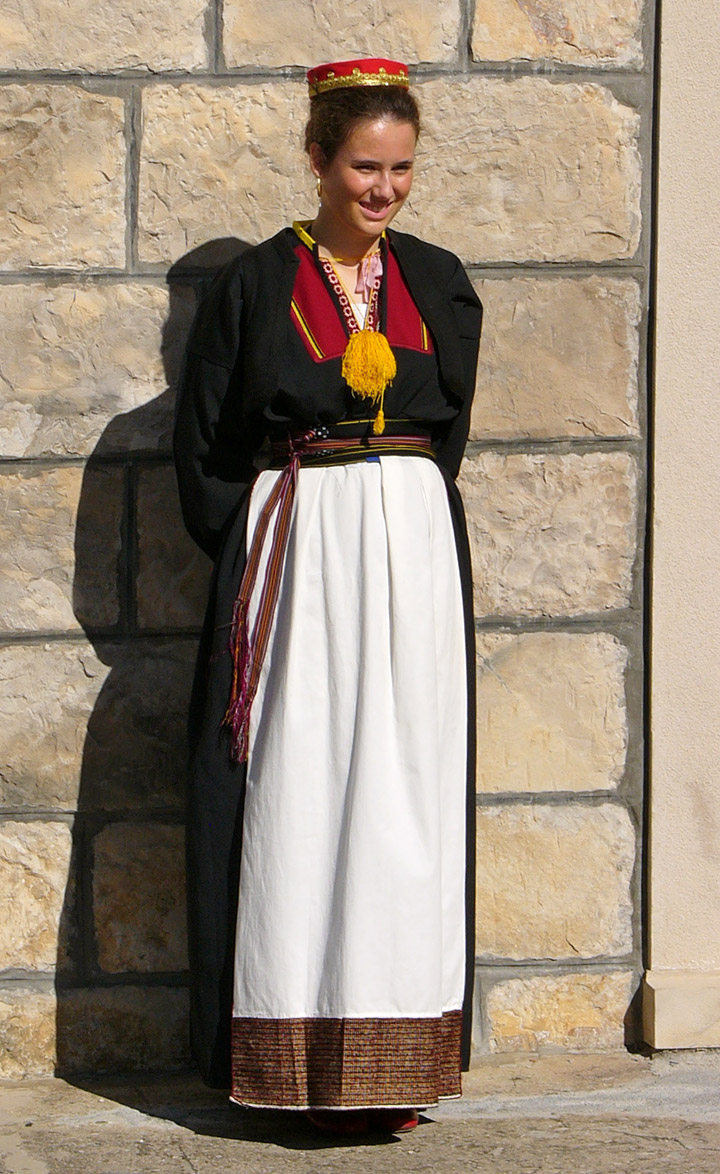 girl in country costume in Cilipi
---
---