Dolomites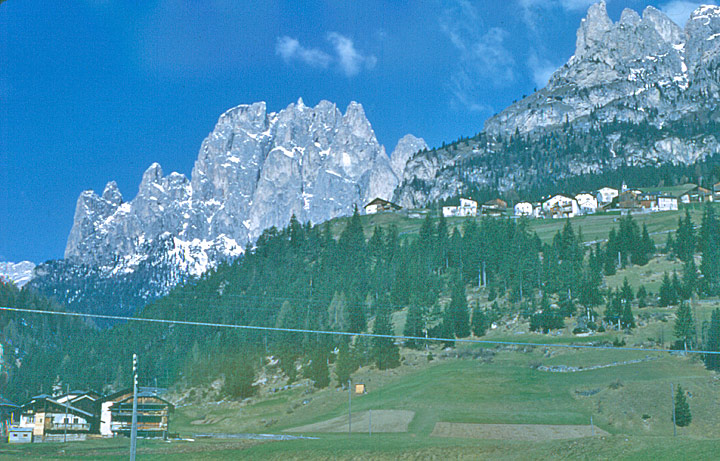 in 1957
Dolomites or Dolomite Alps, mountain range in northern Italy, a subdivision of the Eastern Alps, and part of the South Tirolese Alps, located east of the Adige River.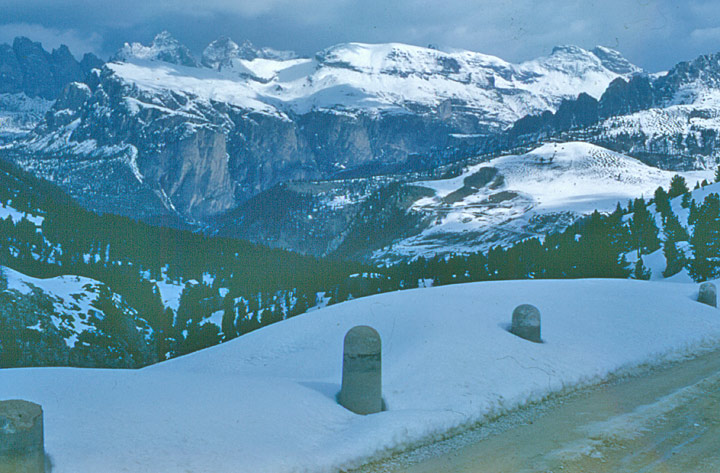 Some peaks are formed of dolomite and marked with unusual colors. The Dolomites reach their greatest height in Mount Marmolada, 3,342 m (10,965 ft) above sea level. Many of the sharp peaks of the range were first ascended in the latter parts of the 19th century by British mountain climbers.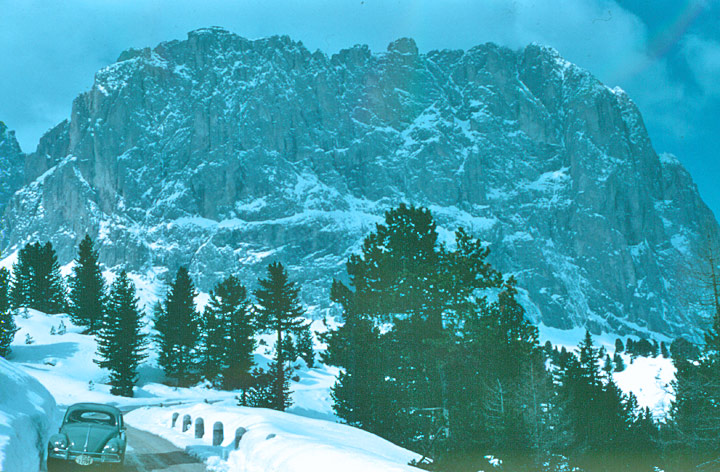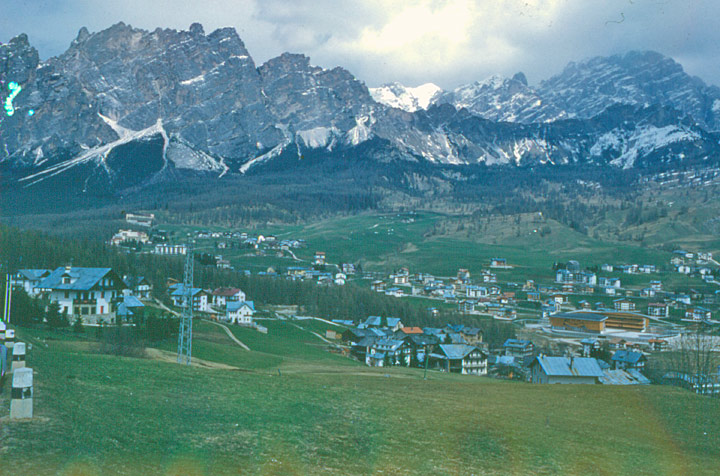 Cortina d'Ampezzo in 1957.
---
---