Sorrento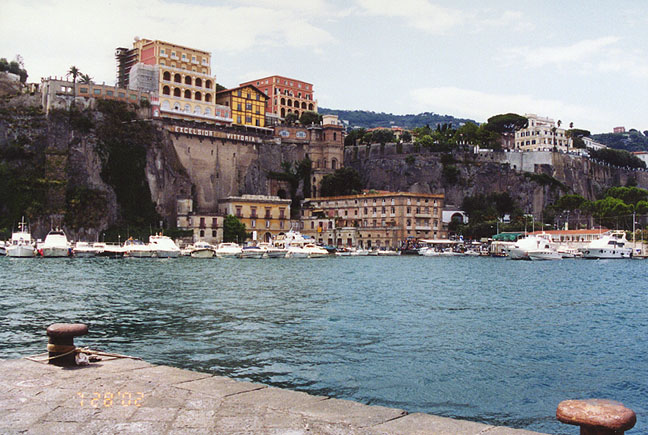 Sorrento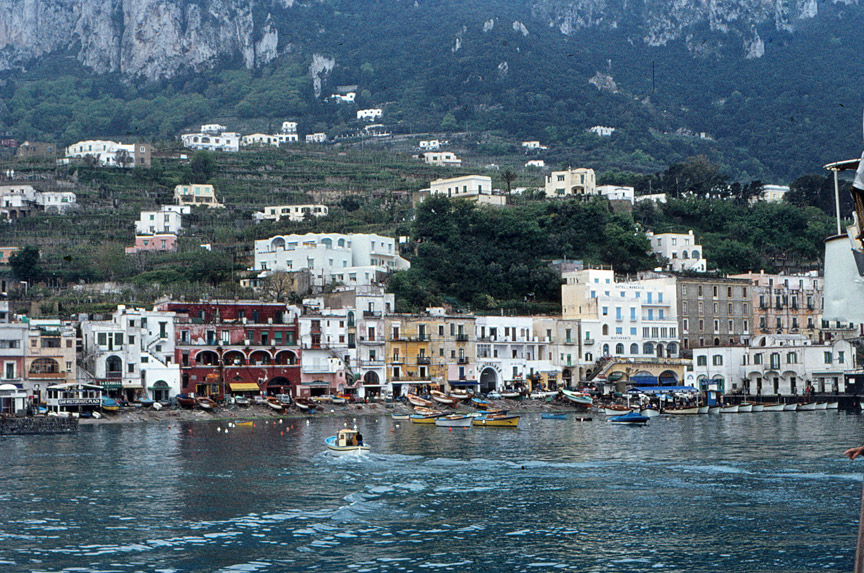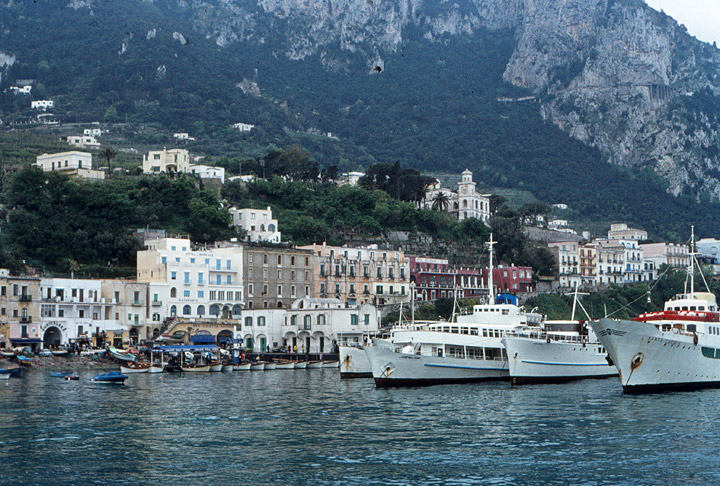 Sorrento

, resort town on the southern shore of the Bay of Naples, in the Campania region of southern Italy. Sorrento is located 35 km (22 mi) west of the town of Salerno. Sorrento, spread out on terraces rising to 60 m (200 ft) above the sea, lies on the coast road between Naples and Amalfi and is served by rail, steamer, and buses.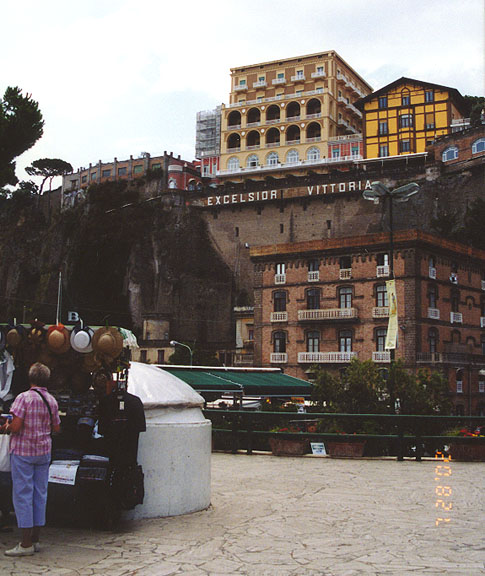 hotels high above on the terrace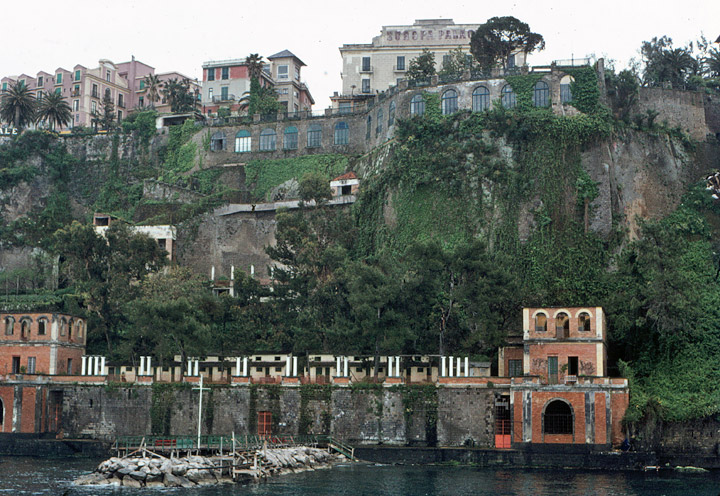 Its picturesque site and mild climate have made Sorrento popular with tourists. The remains of the Roman and medieval eras are fragmentary. Sorrento early became an episcopal seat. During the early Middle Ages Sorrento appears to have been largely independent under its own dukes and often in conflict with the neighboring town of Amalfi and invading Arabs. In 1137 it fell to the Normans and thereafter shared the political fortunes of Naples and its kingdom. Population (1996) 16,459.

Text from Microsoft Encarta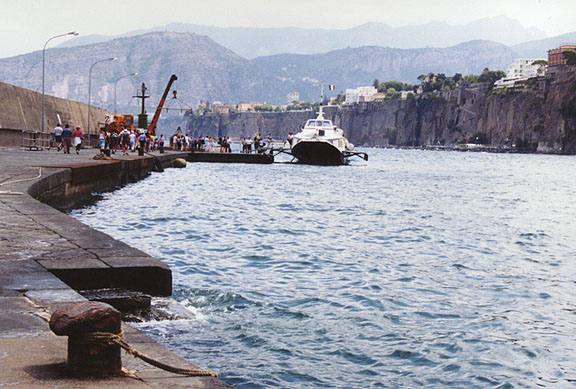 the hydrofoil to Capri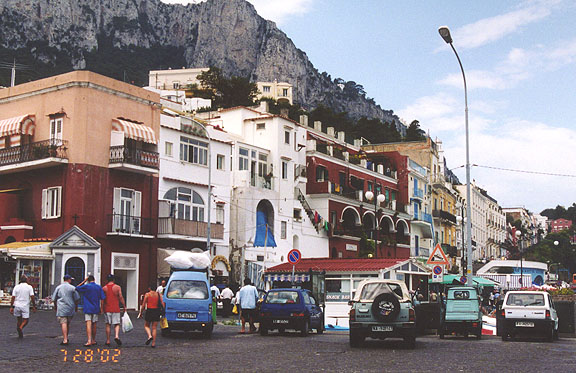 main street in the town of Capri

Capri

(ancient Capreae), island, south central Italy, at the entrance of the Bay of Naples, near the city of Naples. It is 6 km (4 mi) long and 2.5 km (1.6 mi) at its widest point. Limestone cliffs, 275 m (900 ft) high, rise from the sea in the east; Monte Solaro, in the west, the highest point on the island, is 586 m (1,923 ft) above sea level. The town of Capri, 136 m (450 ft) high, is an episcopal see. From the town 784 steps, carved in the rock, lead upward to Anacapri.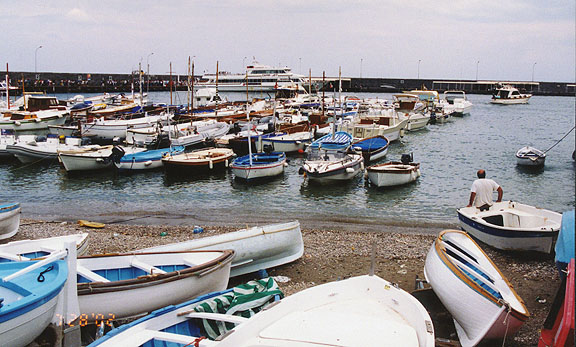 the harbor
ship to Naples in the background
To the west of the town of Capri is the Grotta Azzurra (Blue Grotto), a cavern, entered from the sea by a narrow opening not more than 1 m (3 ft) high, but which inside is of magnificent proportions. Elliptical in form, it is 50 m (175 ft) long, 30 m (100 ft) at the widest part, and 12 m (40 ft) high; the water in the cavern is 15 m (50 ft) deep. Stalactites hang from the roof and sides.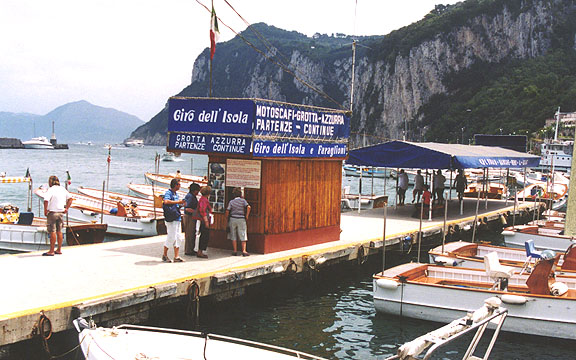 small boats to the Blue Grotto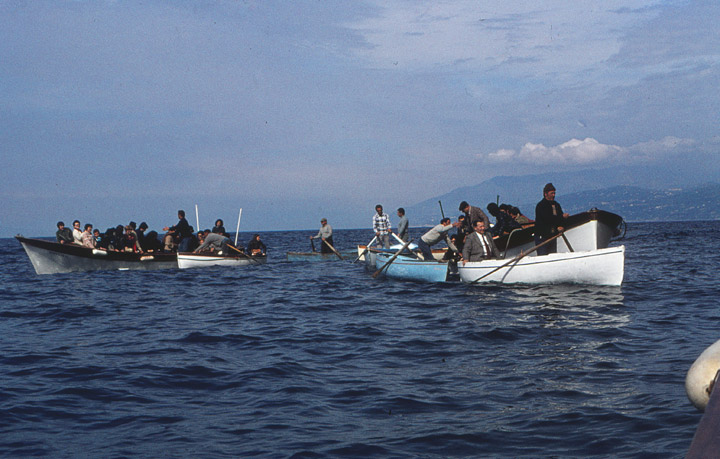 transferring from the small boats to the row boats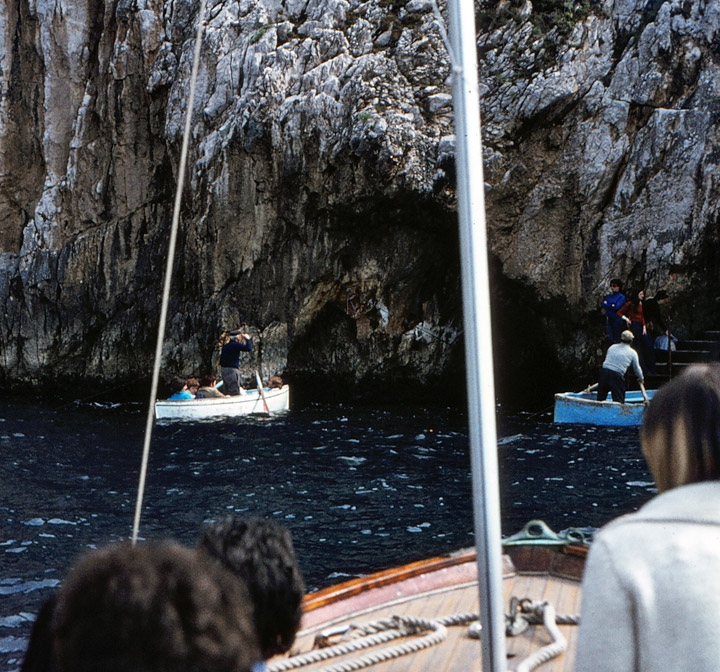 entering the Blue Grotto
The blue color within the grotto is caused by the light passing through the water. Capri contains relics of prehistoric ages and numerous remains of Roman times, including the ruins of the 12 villas built by the emperor Tiberius, who resided in Capri for ten years. No springs or streams are on Capri, but it has abundant rainfall and is fertile, producing olive oil, wine, and fruit. The tourist trade provides the principal source of income for the islanders. Area, 10 sq km (4 sq mi); population (1990) 7,400.
Text from Microsoft Encarta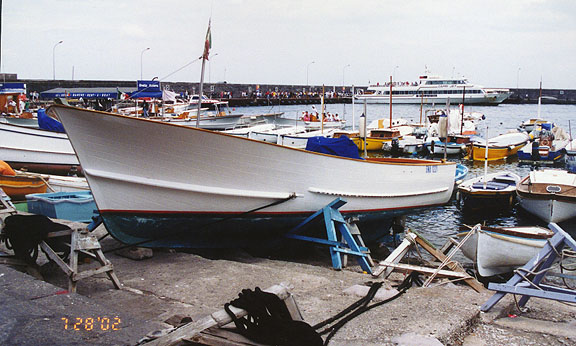 harbor view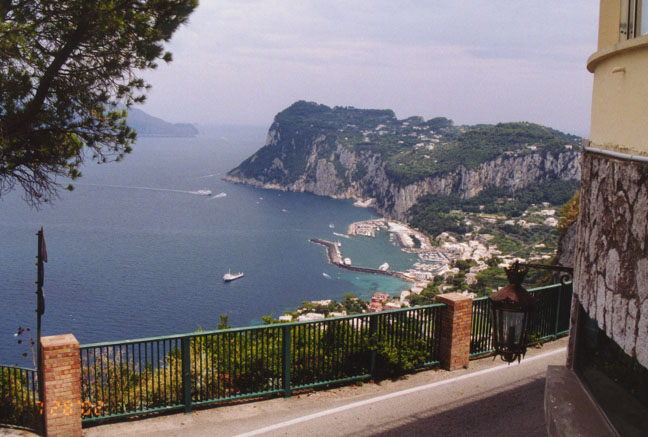 view of harbor from hill top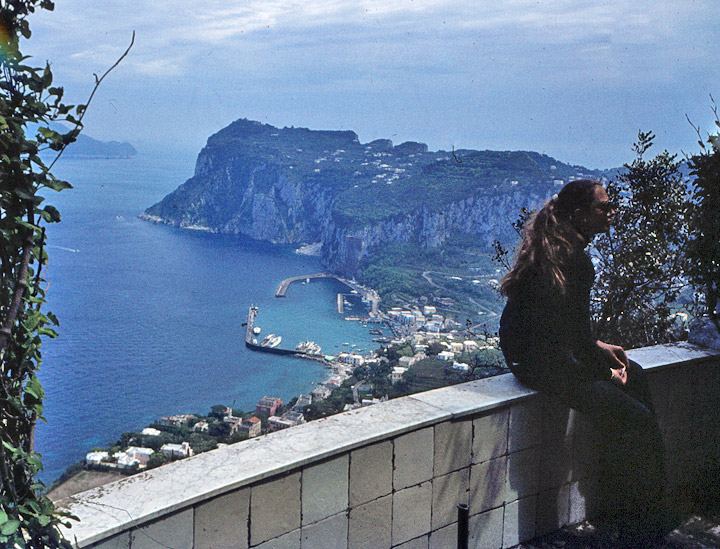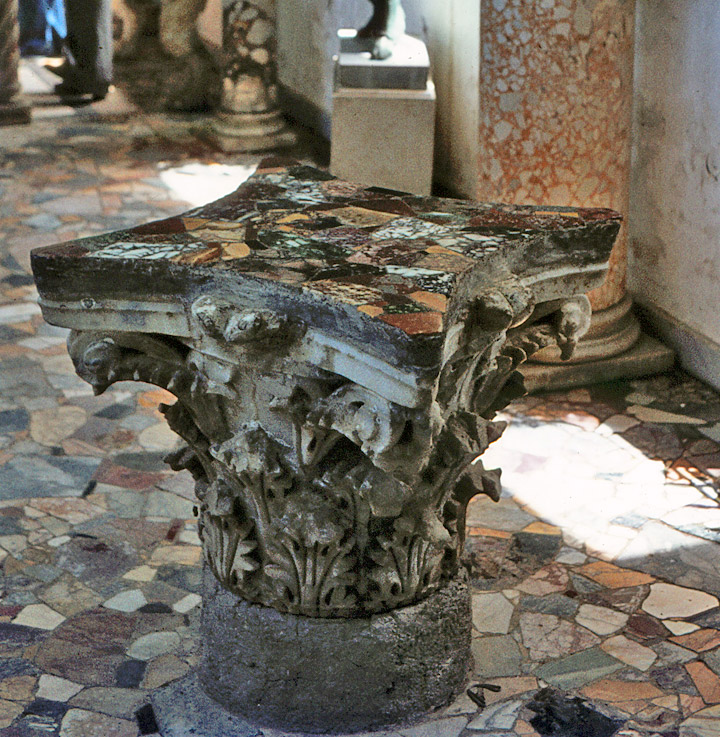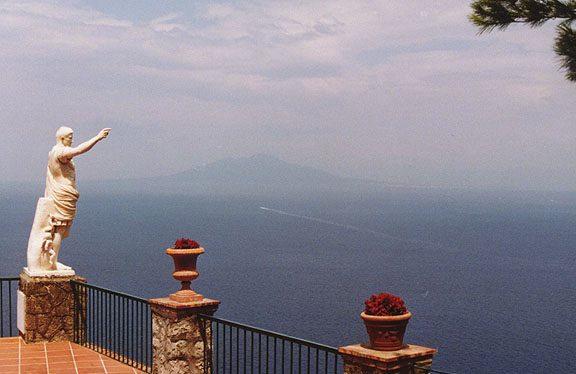 statue pointing to Mount Vesuvius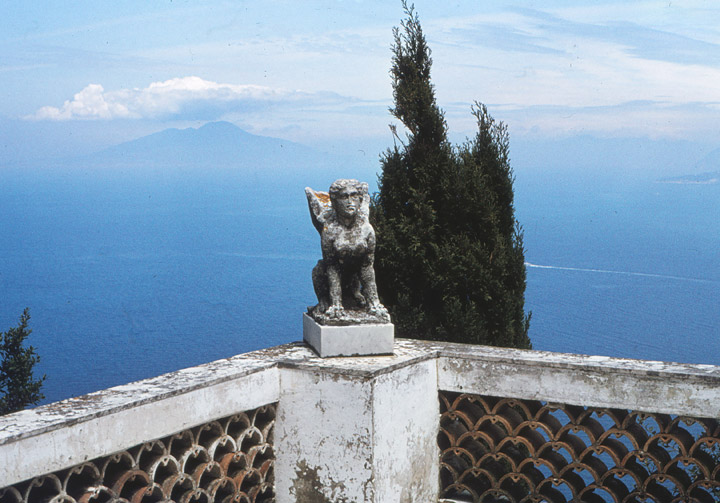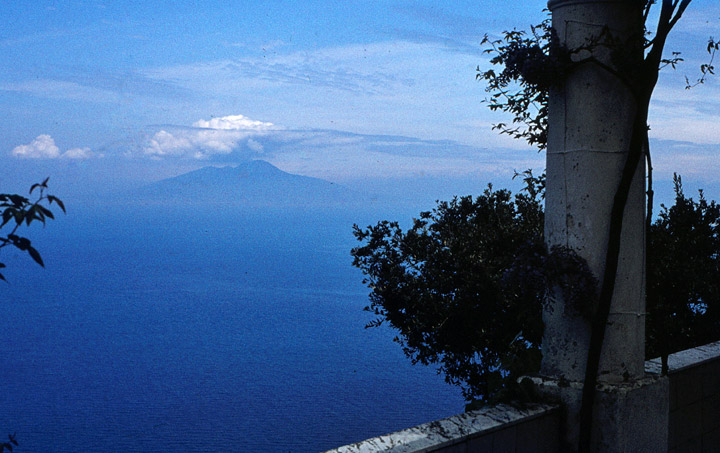 view of Vesuvius volcano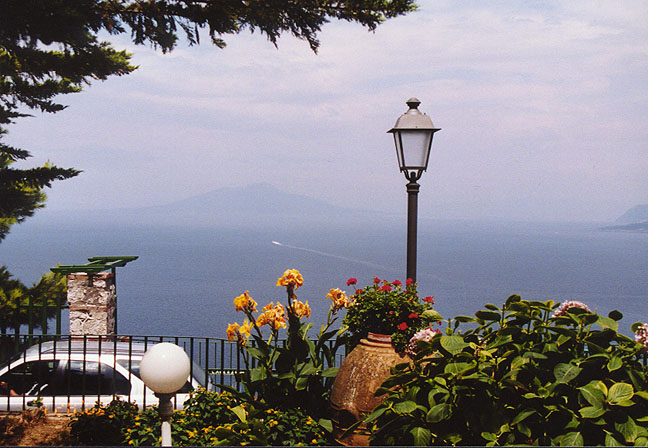 view across the Bay of Naples from a villa high on Capri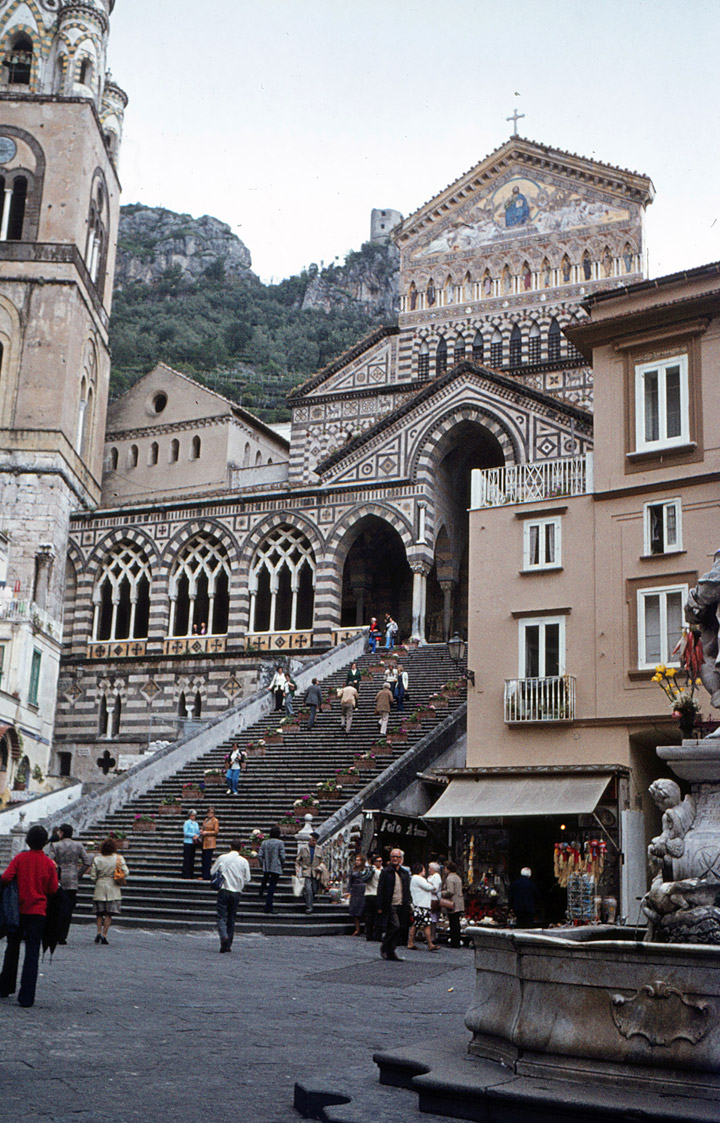 on the South side of the peninsular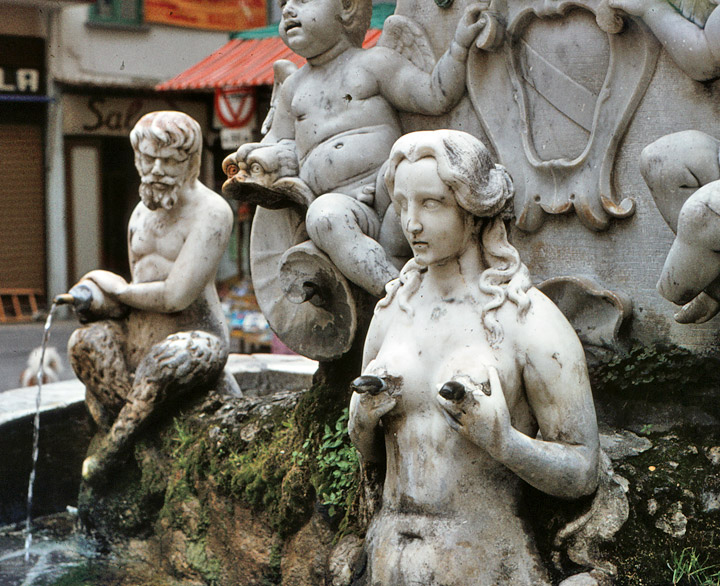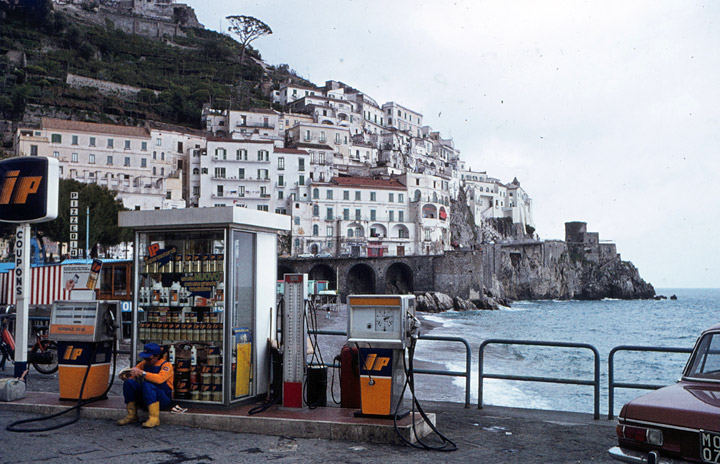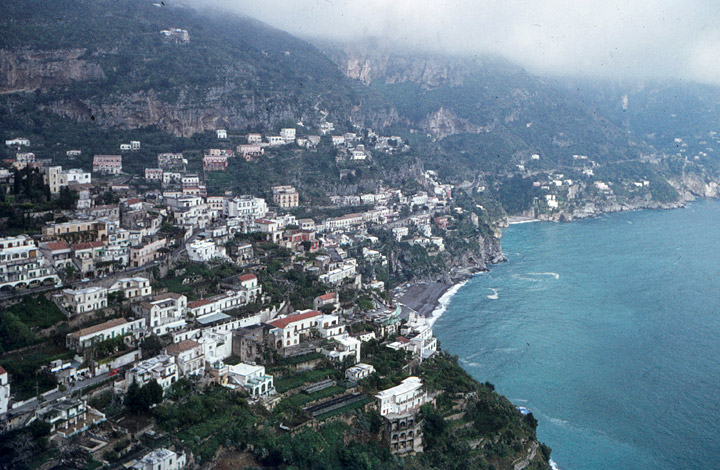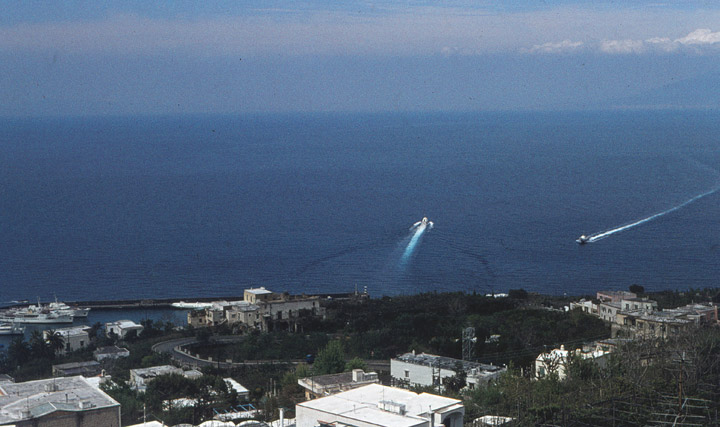 the hydrofoil back to Naples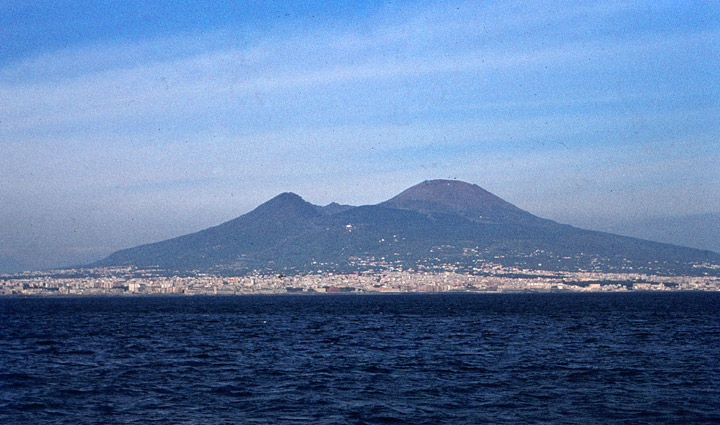 Mount Vesuvius
Return to European trains page