Siena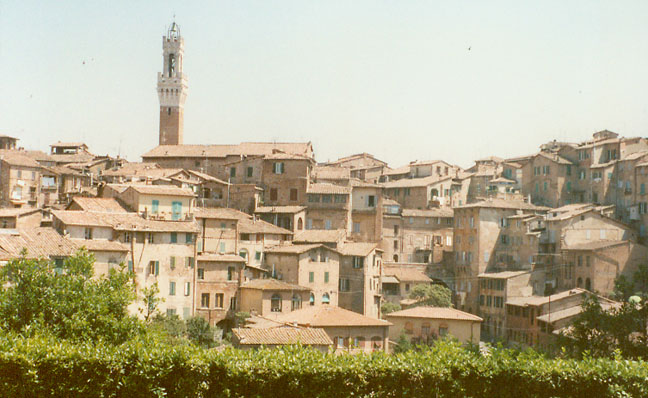 the medieval city

Siena

(ancient Saena Julia), city in central Italy, capital of Siena Province, in Tuscany (Toscana) Region. Siena retains its medieval architecture, including walls and gates that surround the city. The city is a tourist center and a market for the wine and marble produced in the area. Manufactures include chemicals, fertilizers, and textiles.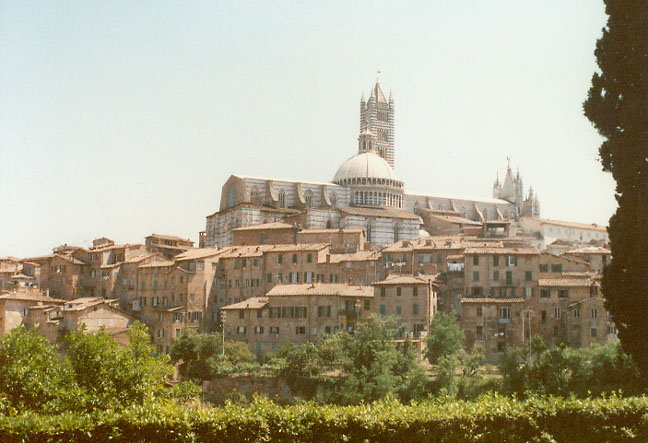 the cathedral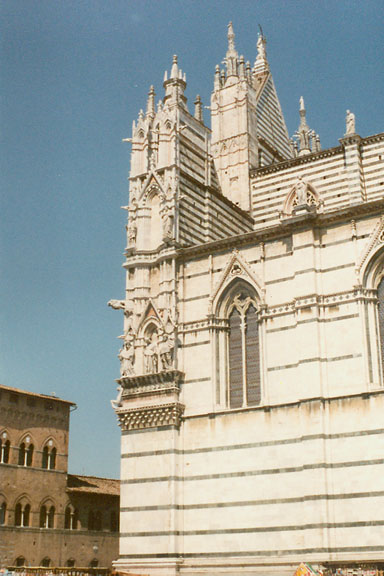 front of the cathedral
Terra (or raw) sienna, used as a pigment in paints, is produced in the vicinity. The cathedral (11th-14th century) is one of the finest examples of Gothic architecture in Italy.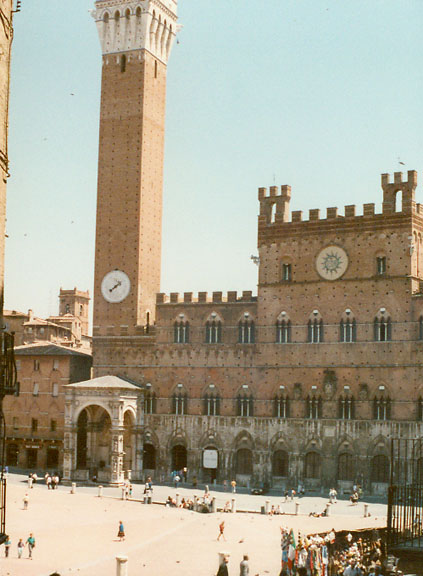 municipal palace
The Gothic style municipal palace, begun in 1288 and finished in 1309, contains numerous paintings by Sienese artists. Among the city's noteworthy public institutions is the University of Siena (1240), with faculties of medicine and law. An ancient Roman town, Siena became an independent commune in the 12th century. In the 16th century Siena was subjugated by its rival, Florence. Population (1997 estimate) 54,769.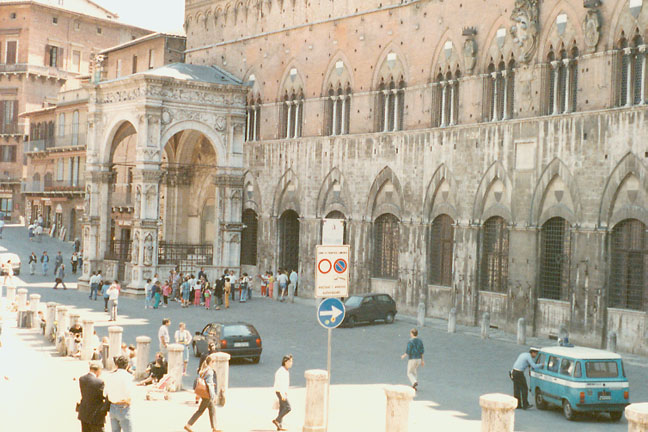 entrance to municipal palace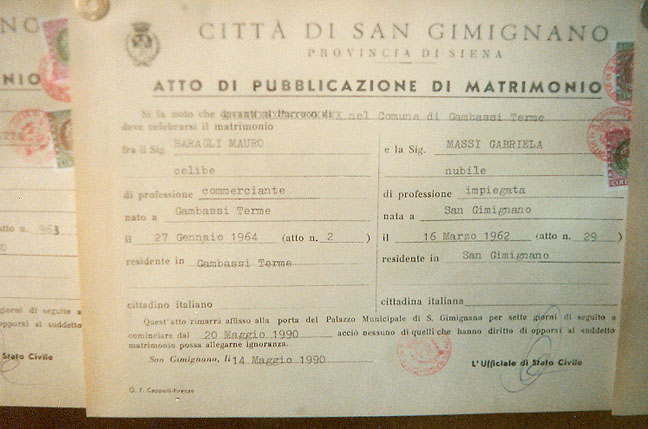 where the marriage bans are published

Murals in the Municipal Palace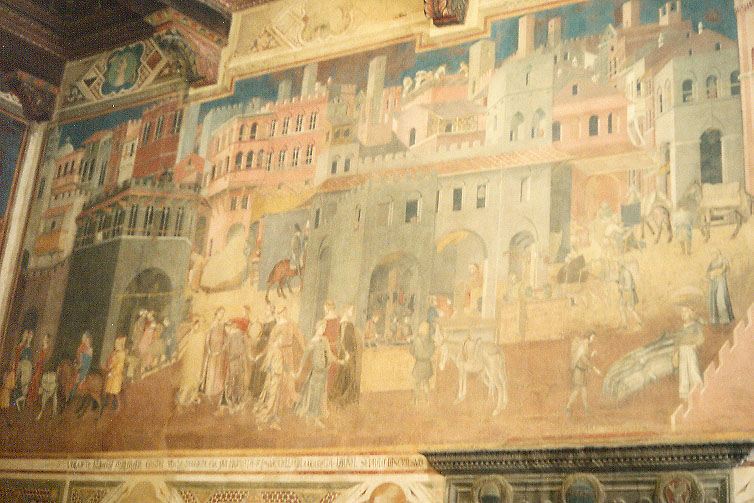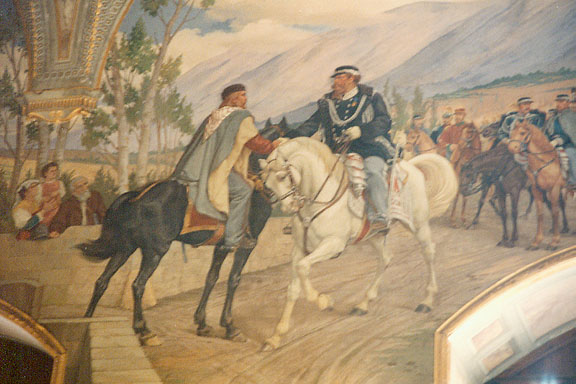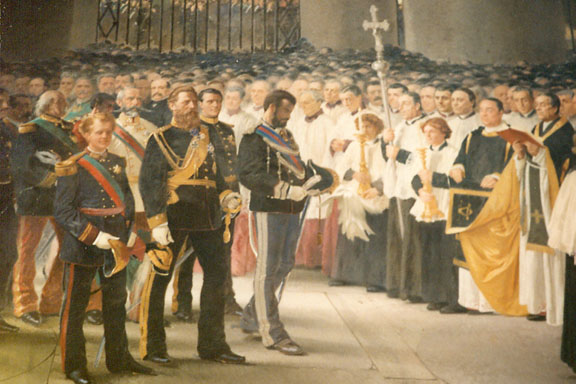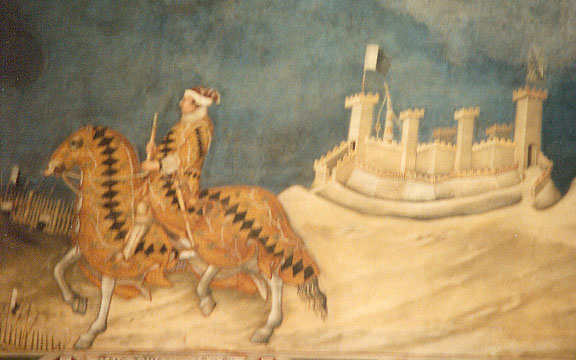 Siena square
(famous for the horse race competitions between different parts of the town)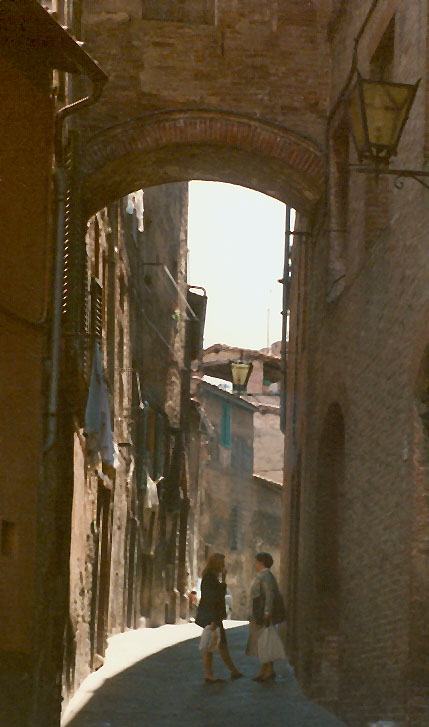 back alley in the medieval city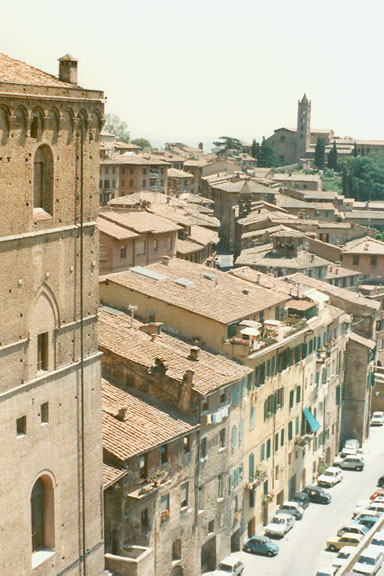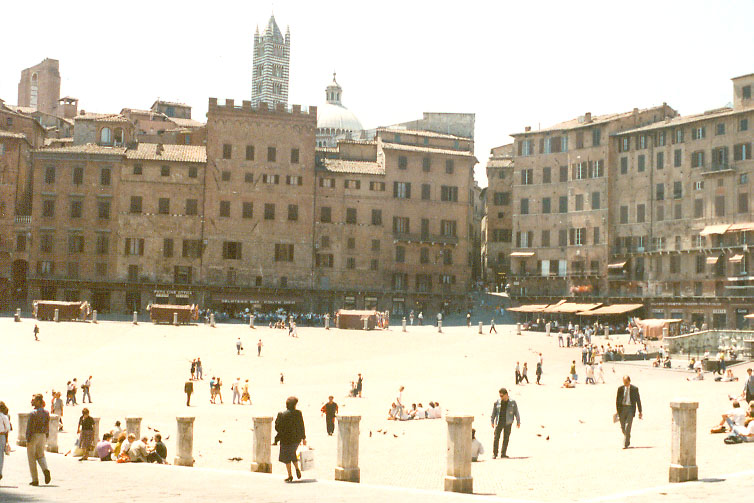 town square, looking toward the cathedral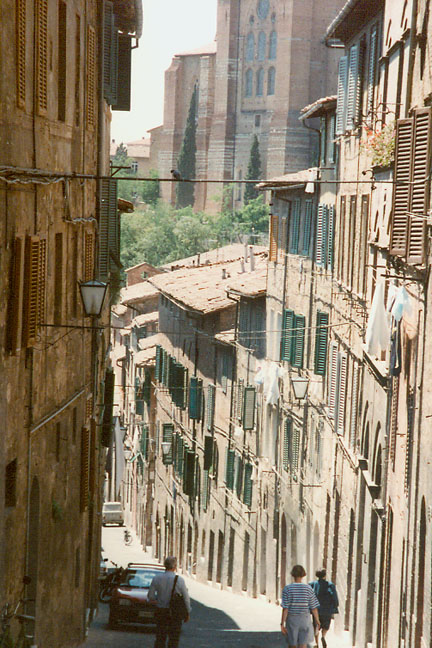 street in hilly Siena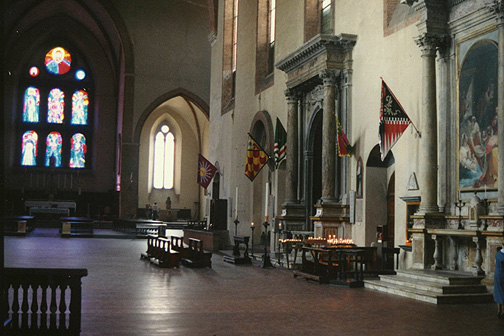 Basilica di San Domenico