Venice
20 years 1976 and 1998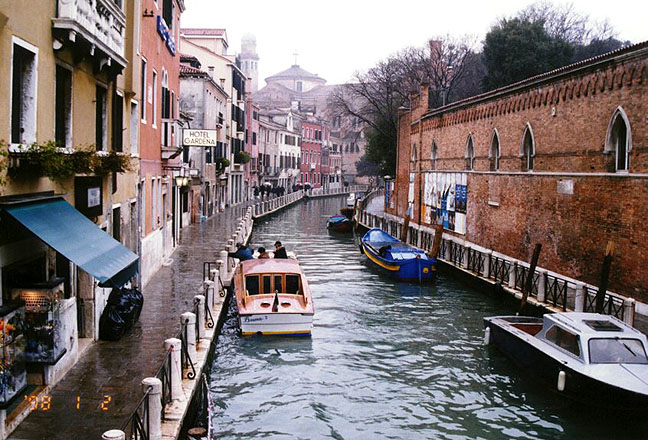 water taxi to the hotel
(1998)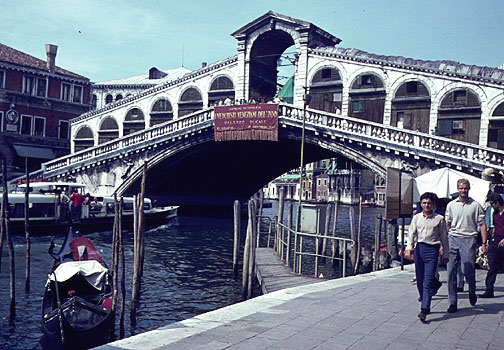 Rialto bridge 1976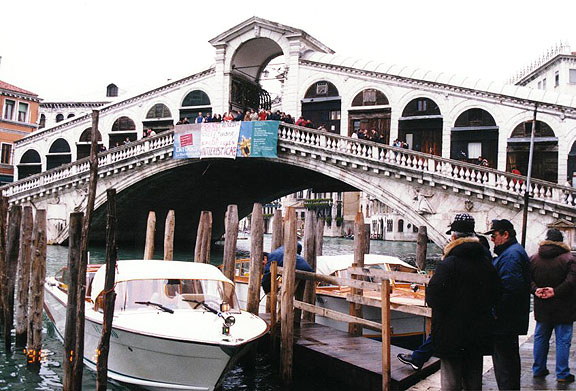 as it appears in 1998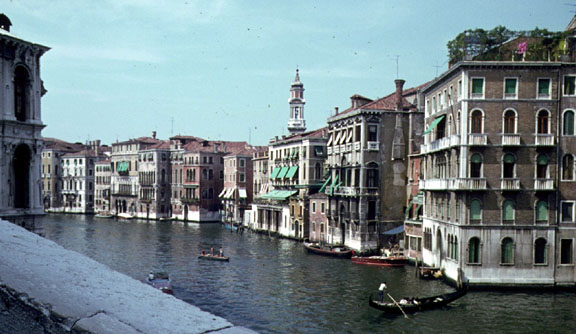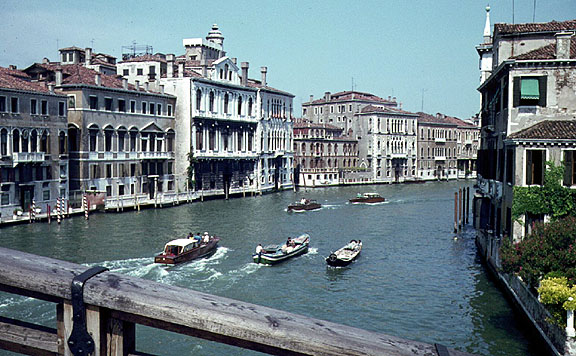 the Grand Canal
(1976)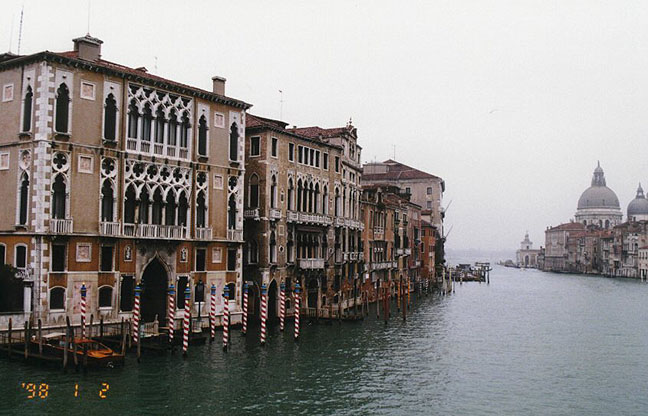 1998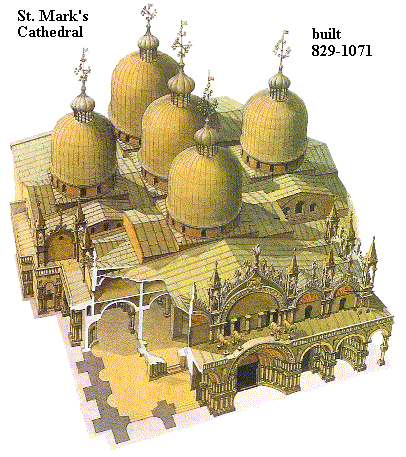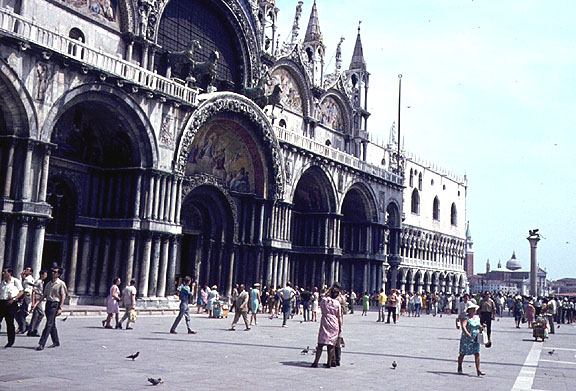 the cathedral
(1976)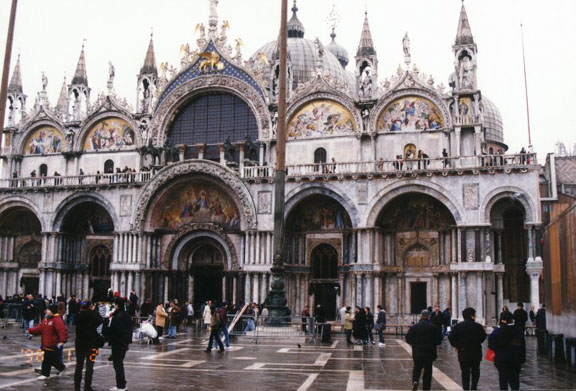 after a restoration
(1998)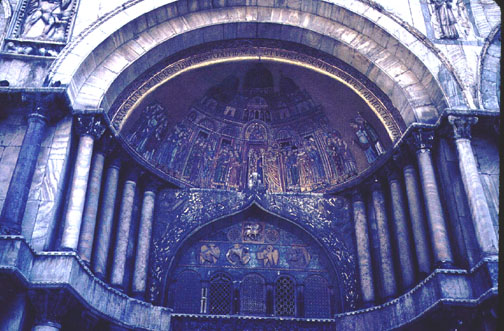 doorway in 1976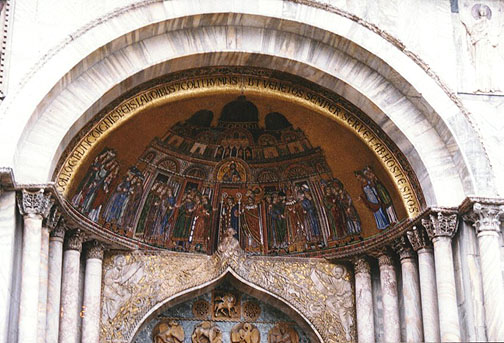 as restored today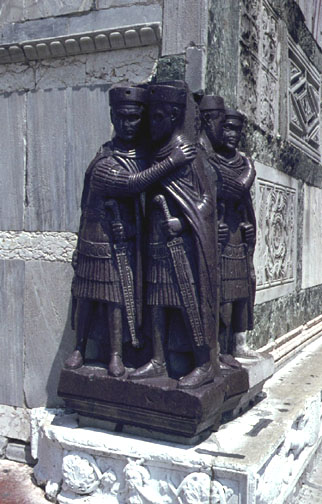 figures carved into cornerstone of cathedral
(1976)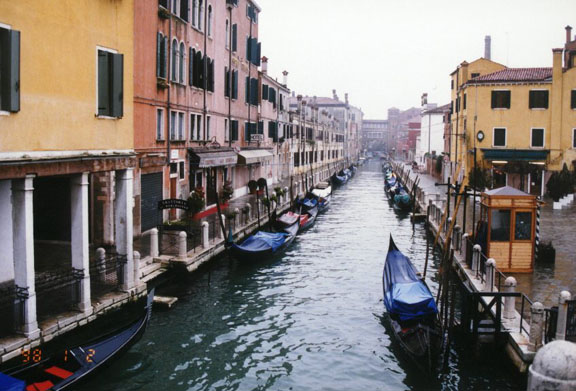 a canal alley
(1998)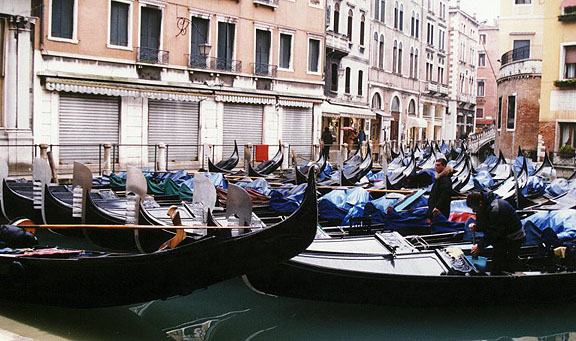 Gondola parking
(1998)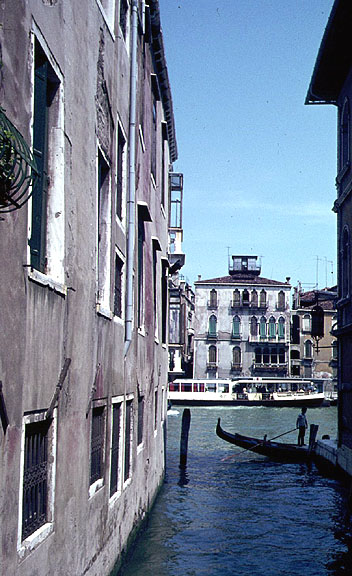 transportation by Gondola or Waterbus
(1967)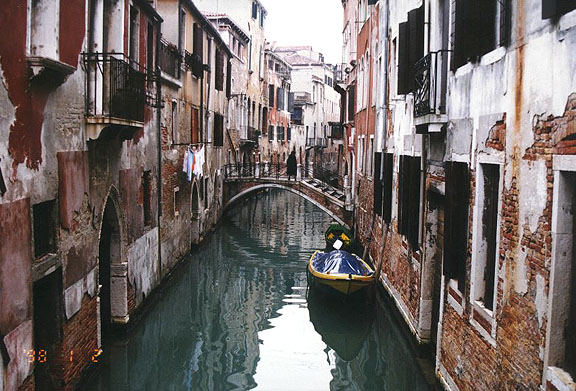 1998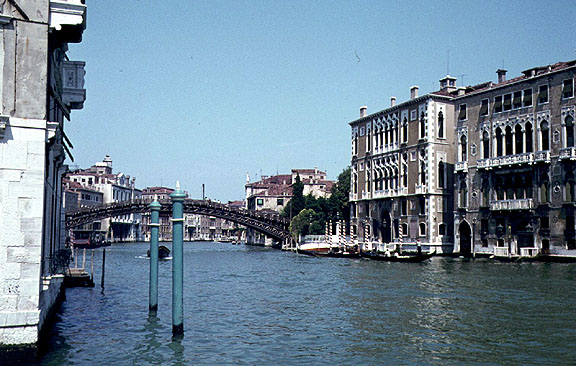 1976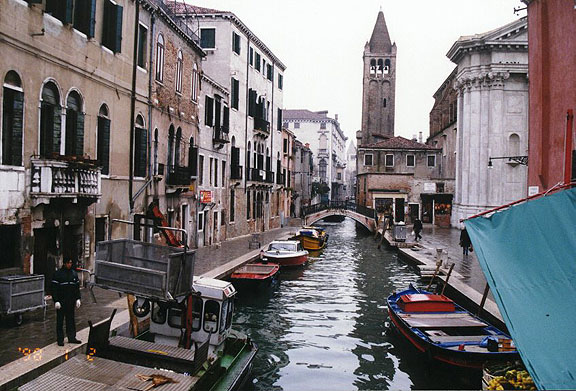 campanile from the cathedral in background
(1998)
Link to PowerPoint presentation (Viewer Required)

An historical 4 star Hotel located in the city center, in Via XXII Marzo just 250 meters from St. Mark's Square.
Hotel Saturnia & International welcome guests since 1908 and belongs to the same Venetian family since then.
The website gives information on Venice events, museums and many useful information for visitors,
moreover on-line booking feature with the best room rate available guaranteed.
Ca' Pisani is new concept hotel for Venice. Opened in year 2000, is the first Design Hotel in town, with just 29 rooms,
all individually decorated in Art Deco style with original pieces of furniture and some very modern touch.
The Ca' Pisani features a nice restaurant named La Rivista, a great terrace solarium, steam bath, Wi Fi room connection.
Located in a quiet and zone just next the Accademia fine art gallery in Sestiere of Dorsoduro.