Coral Gables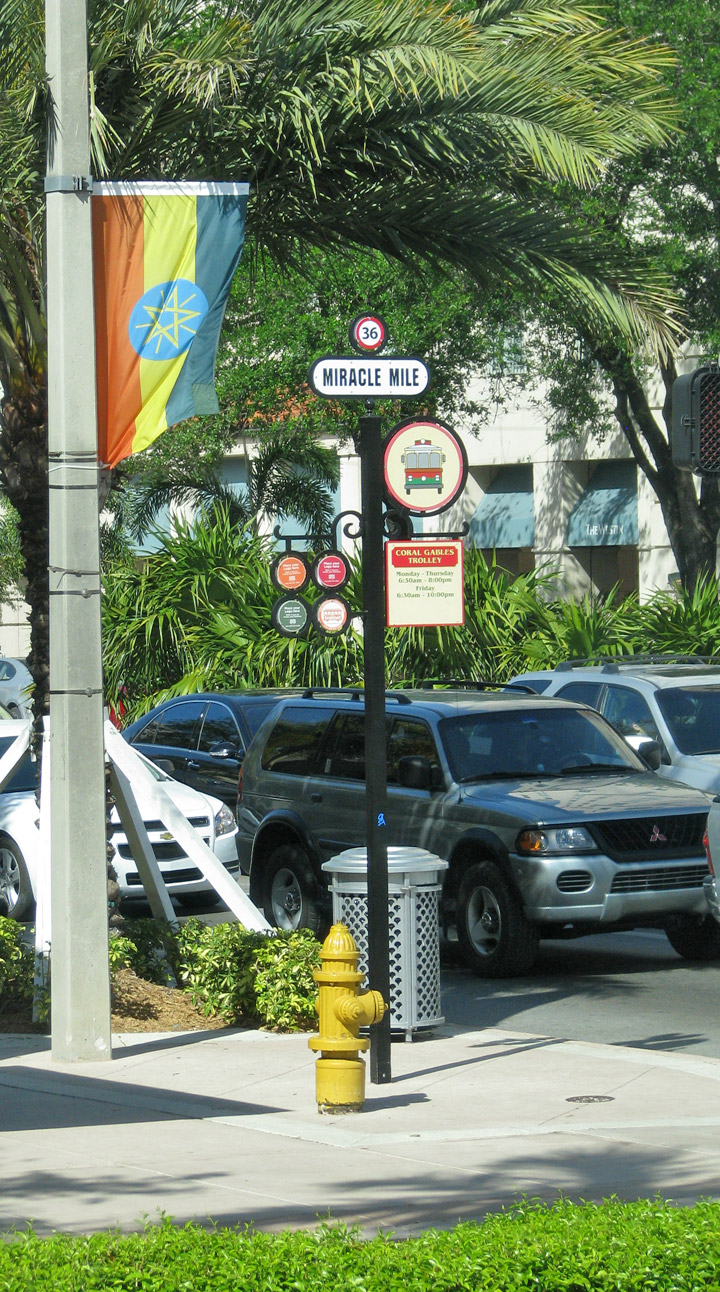 Miracle Mile, Coral Gables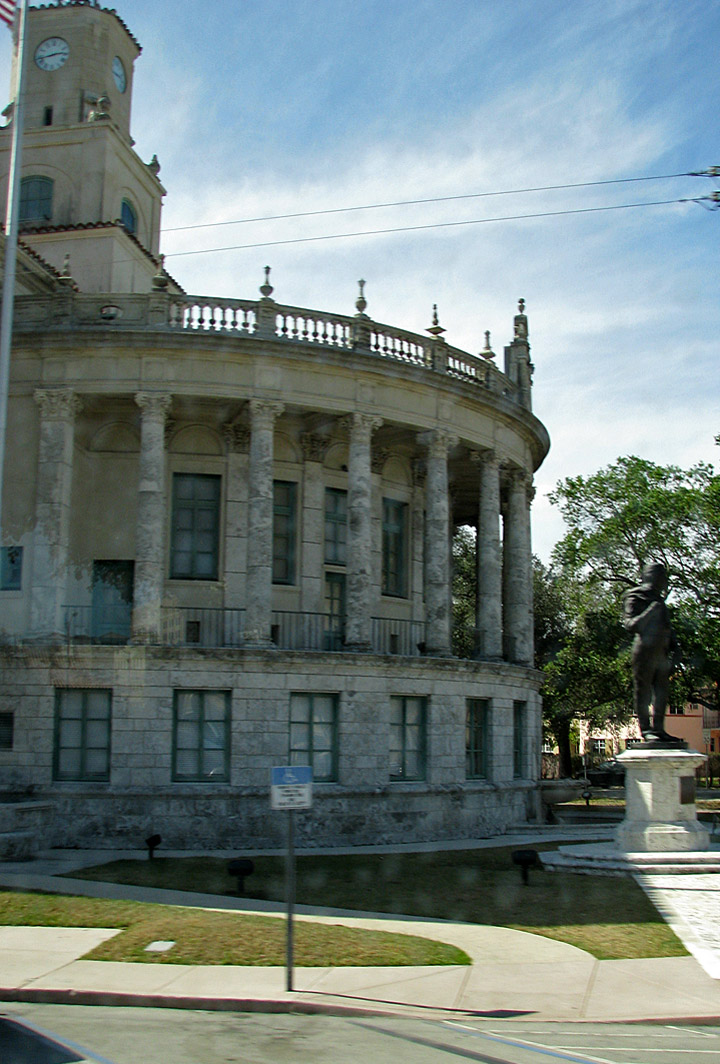 Coral Gables City Hall with its statue of Merrick
The population was 42,249 at the 2000 census. According to U.S Census estimates in 2005, the city had a population of 42,871.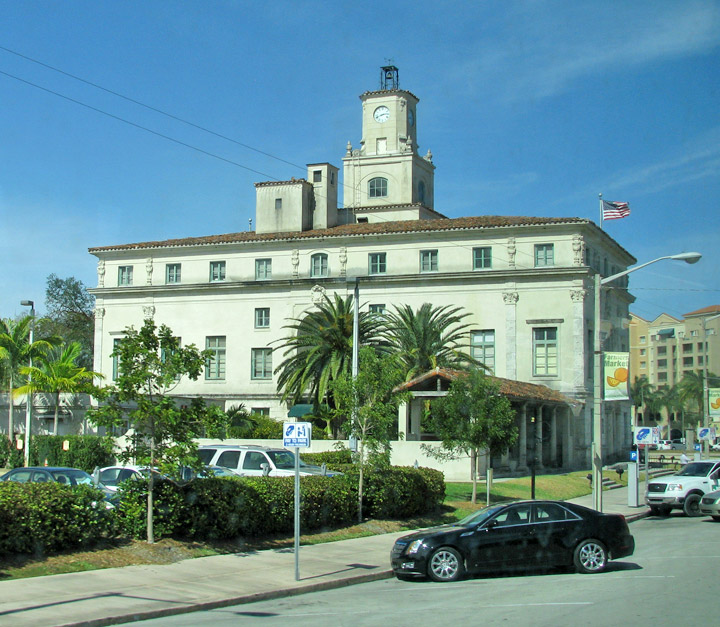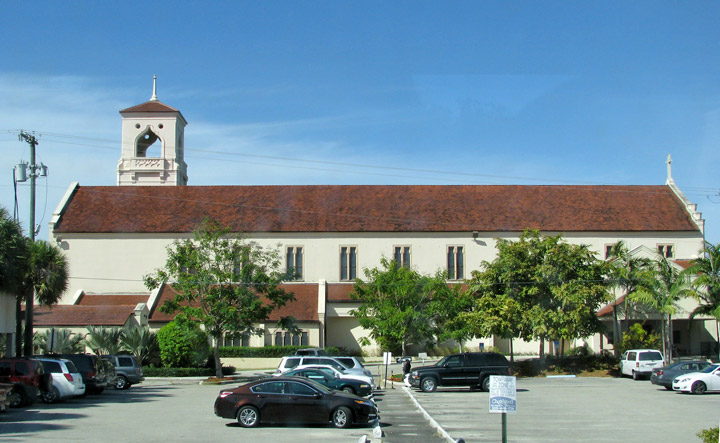 Coral Gables was one of the first planned communities, and prefigured the development of the gated community and the homeowners association. It is notorious for its aesthetic regulations. The city was developed by George Edgar Merrick during the Florida land boom of the 1920s. The city's architecture is almost entirely Mediterranean Revival Style. By 1926, the city covered 10,000 acres (40 km2), had netted $150 million in sales with over $100 million spent on development.t.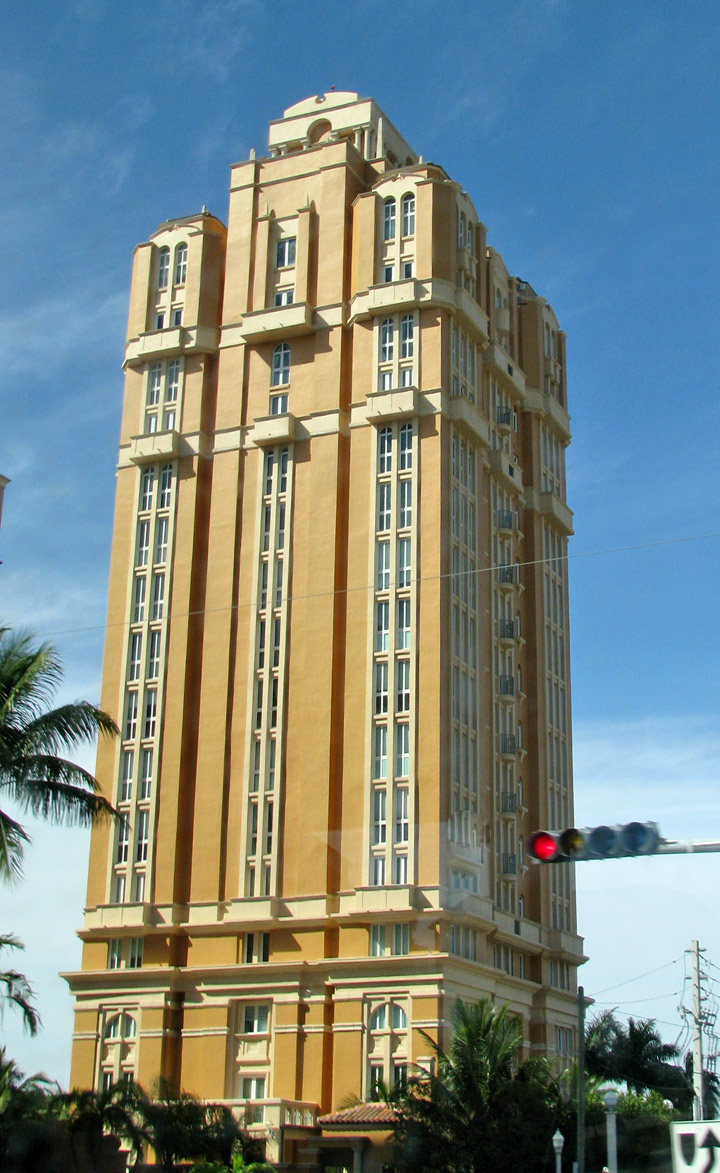 Merrick designed the downtown commercial district to be only four blocks wide and more than two miles (3 km) long. The main artery bisected the business district. Merrick could boast that every business in Coral Gables was less than a two-block walk. The city used to have an old electric trolley system which was replaced by the popularity of modern automobiles, but now a new free circulator trolley system, initiated in November, 2003, runs down Ponce de León Boulevard.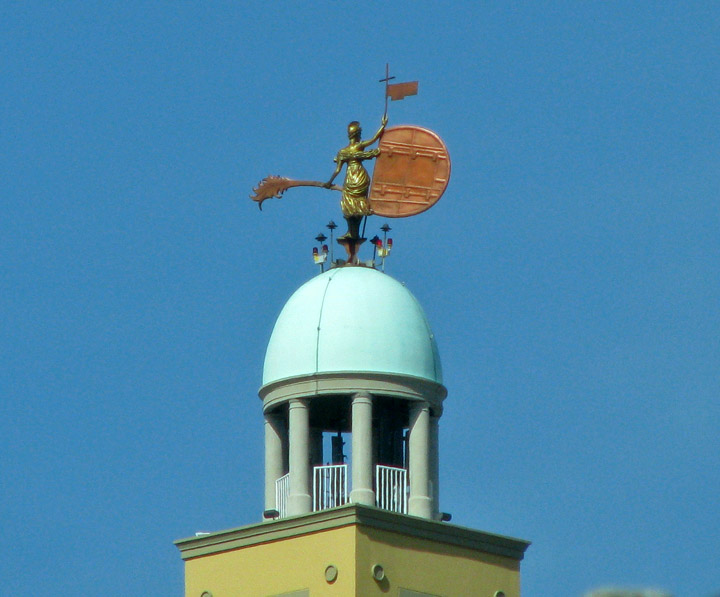 In 1925, roughly simultaneous to the founding of Coral Gables, the city was selected as the home to the University of Miami, which was constructed that year on 240 acres (0.97 km2) of land just west of U.S. Route 1, approximately two miles south of downtown Coral Gables.
Text from Wikipedia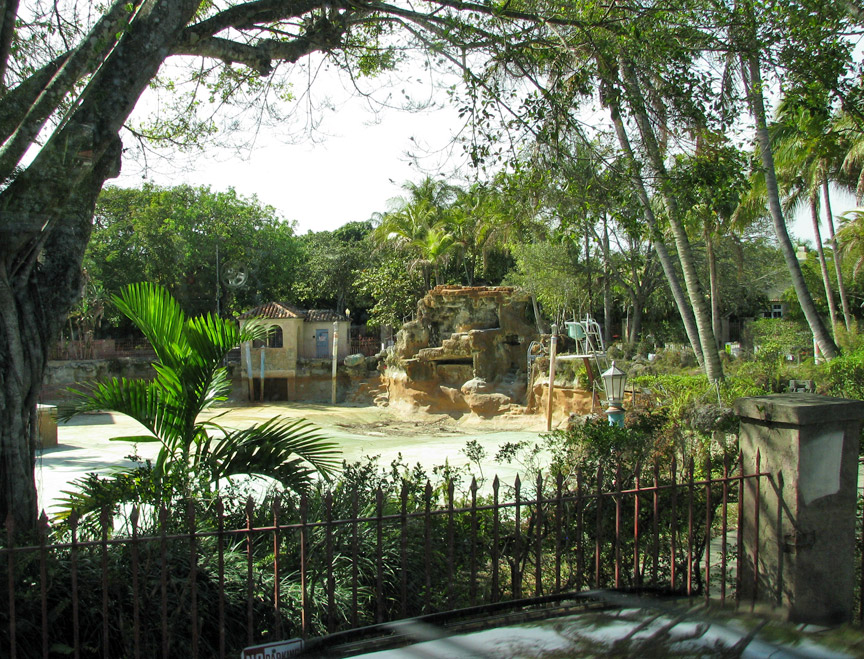 famous Venetian Pool
closed and drained for restoration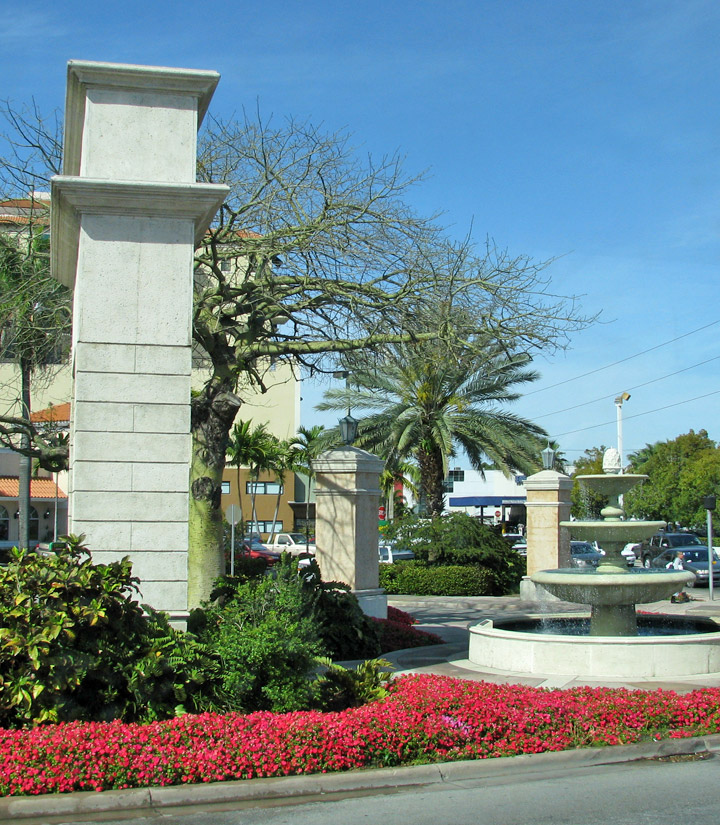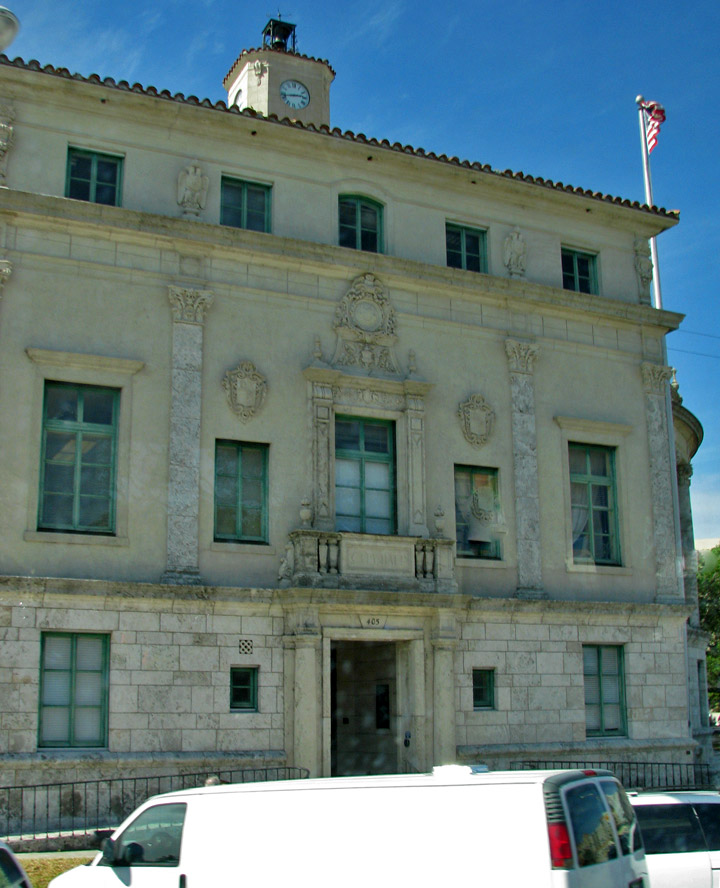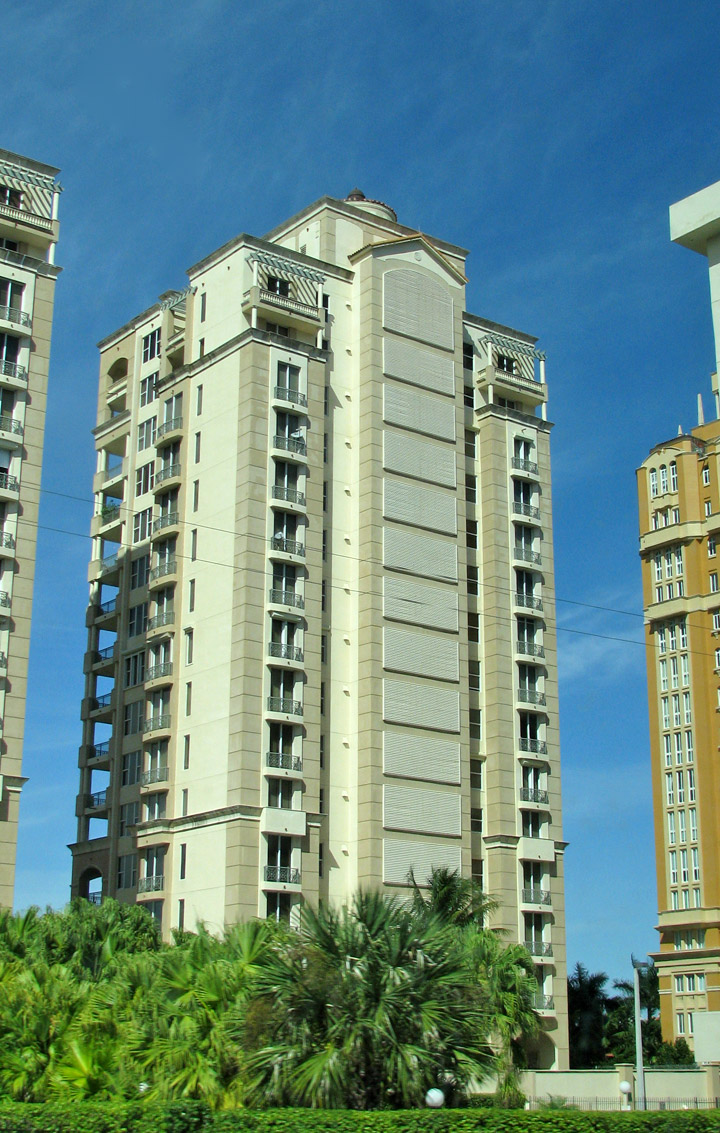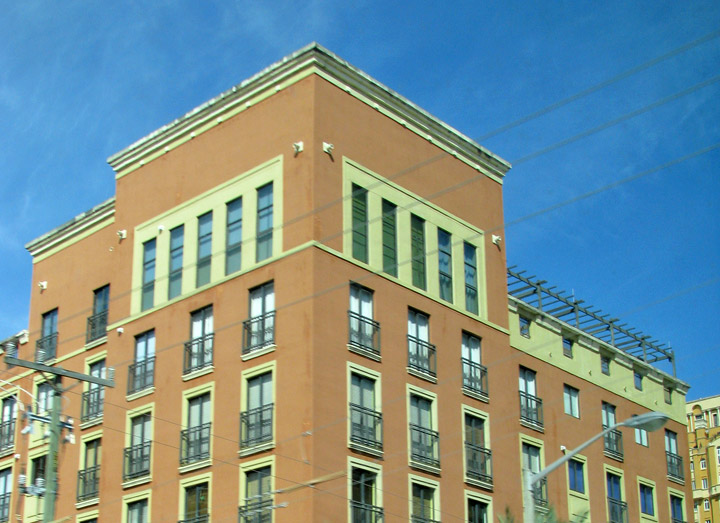 ---
---