Downtown Miami
Miami
Downtown Miami is the central business district of South Florida, Miami-Dade County and Miami, Florida. Brickell Avenue/Biscayne Boulevard is the main north-south road in downtown, and Flagler Street is the main east-west road in the Central Business District.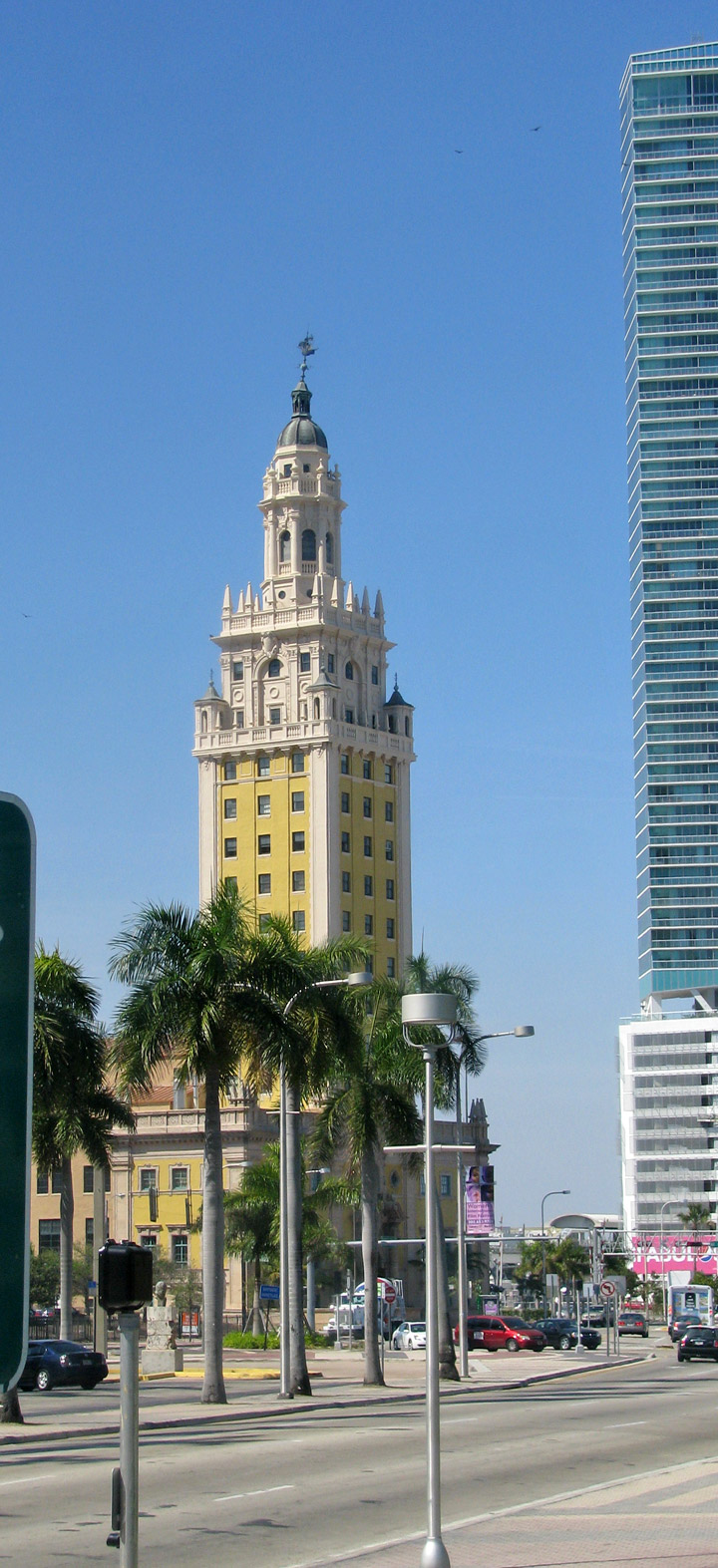 Liberty Tower 1926
Downtown, or sometimes referred to as the "Central Business District", is the area north of Broadway, east of I-95, and south of 17th Terrace. Inside of this area includes Park West, the area due west of Bicentennial Park and northern Brickell. Other areas that are many times adjoined with Downtown is the area to the north: Midtown, which is north of 17th Terrace and Brickell to the south.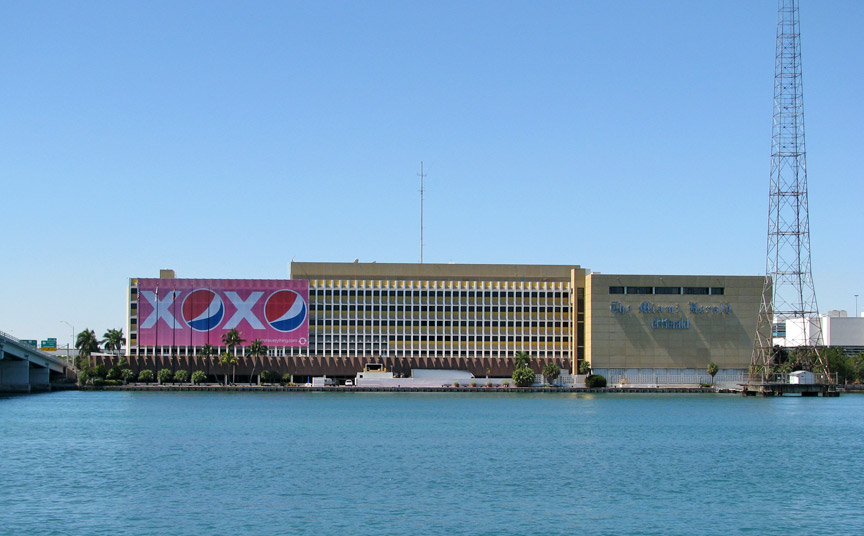 The Miami Herald newspaper building
Public Transportation in the downtown area is used more than in any other part of Miami and is a vital part of downtown life. The Metromover train system runs 3 lines through downtown (the downtown loop, the Omni loop, and the Brickell loop), and the Metrorail, Miami-Dade County's heavy rail system, makes 3 stops in the downtown area at the Historic Overtown/Lyric Theatre Station, Government Center Station, and the Brickell Station.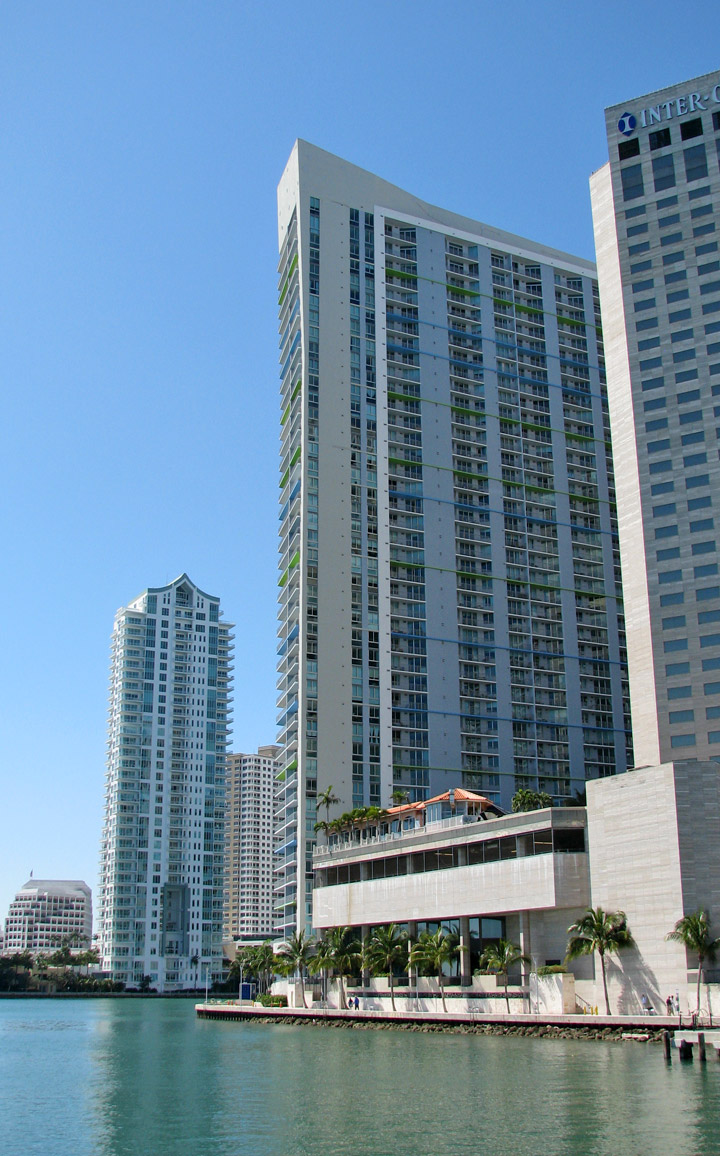 The Metrorail has stops throughout Miami as well as Miami-Dade County with connections to Miami International Airport, all Miami-Dade County bus lines, Tri-Rail and Amtrak. The main bus station in downtown is located in Midtown at Omni Station.
Text from Wikipedia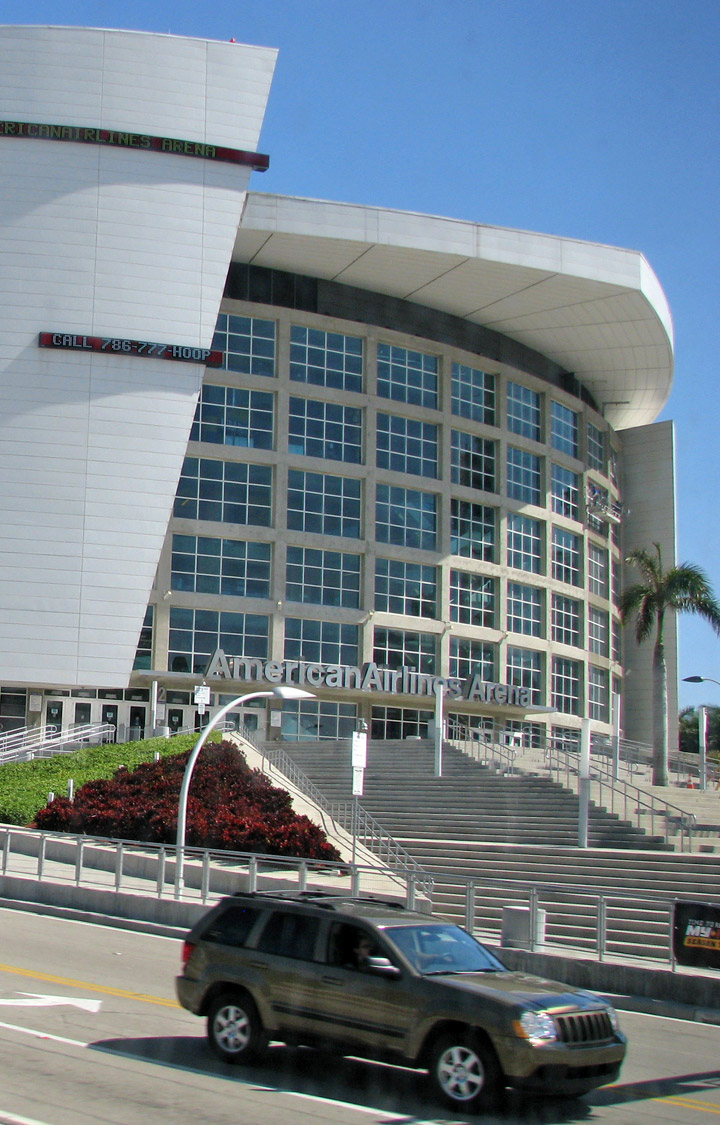 American Airlines Arena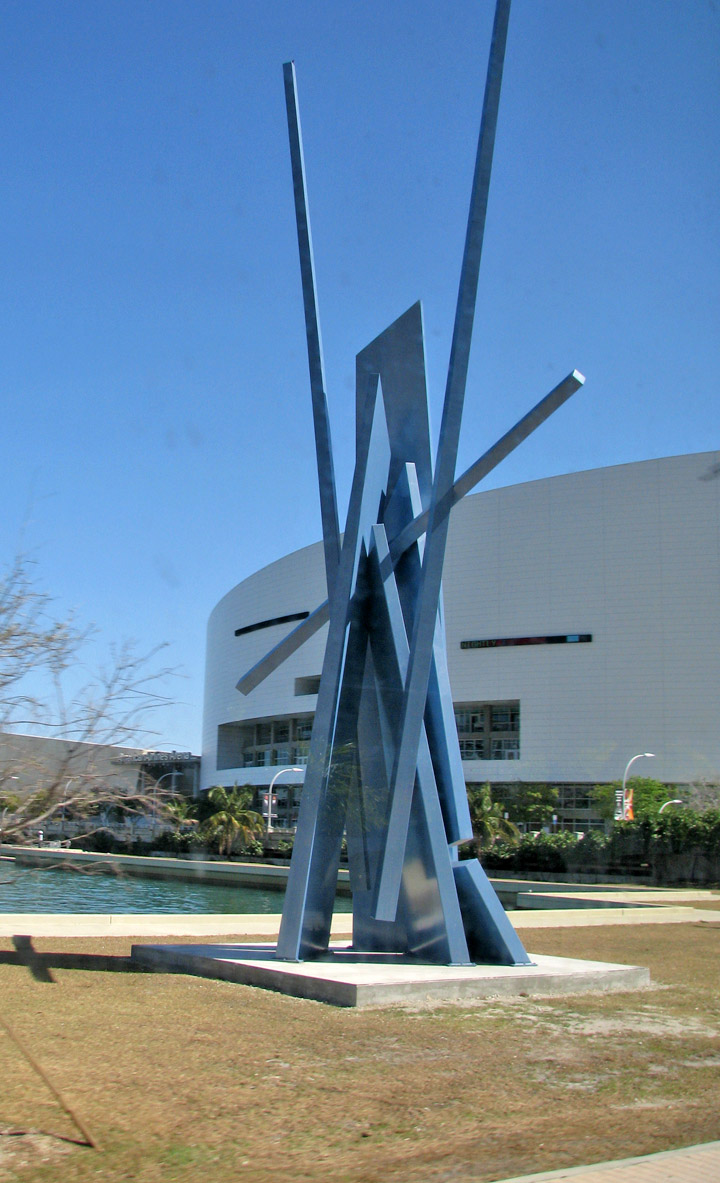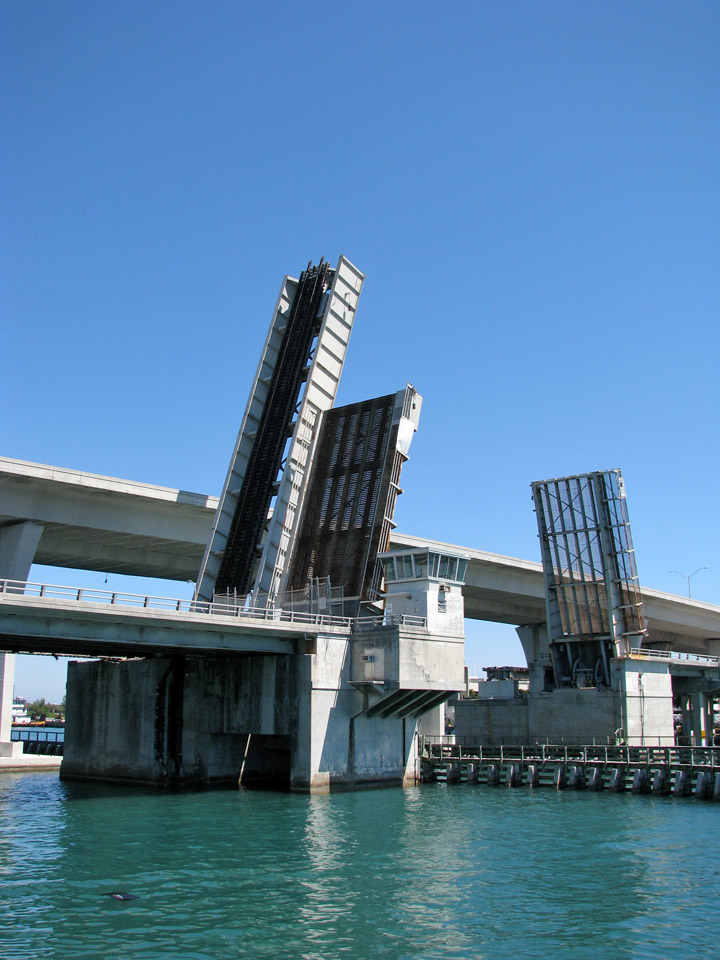 older bridge was highway and rail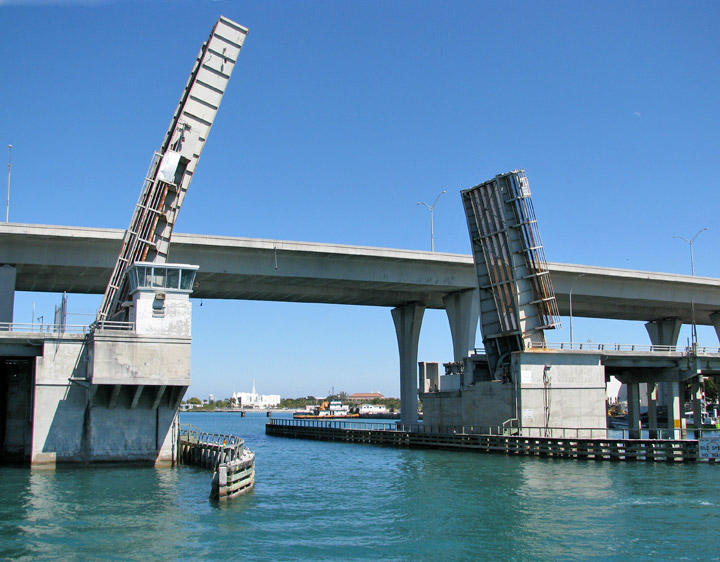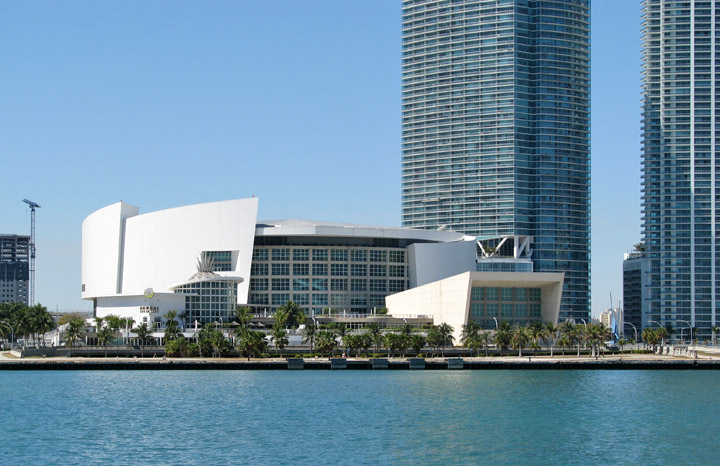 arena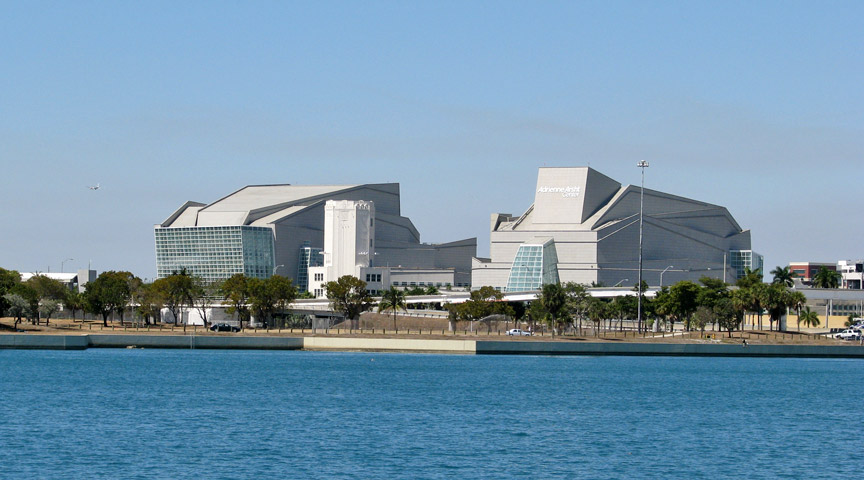 arts center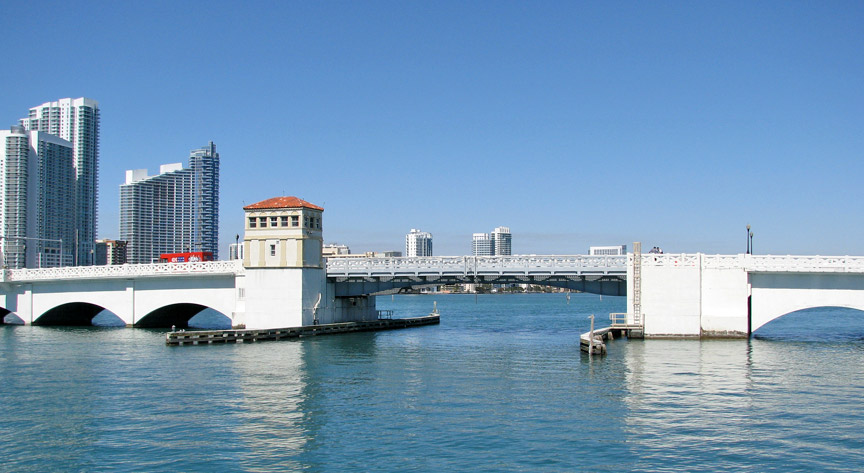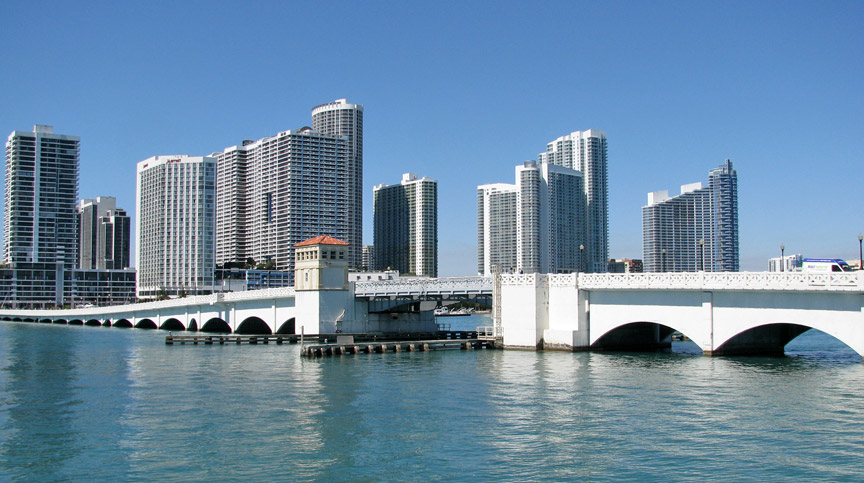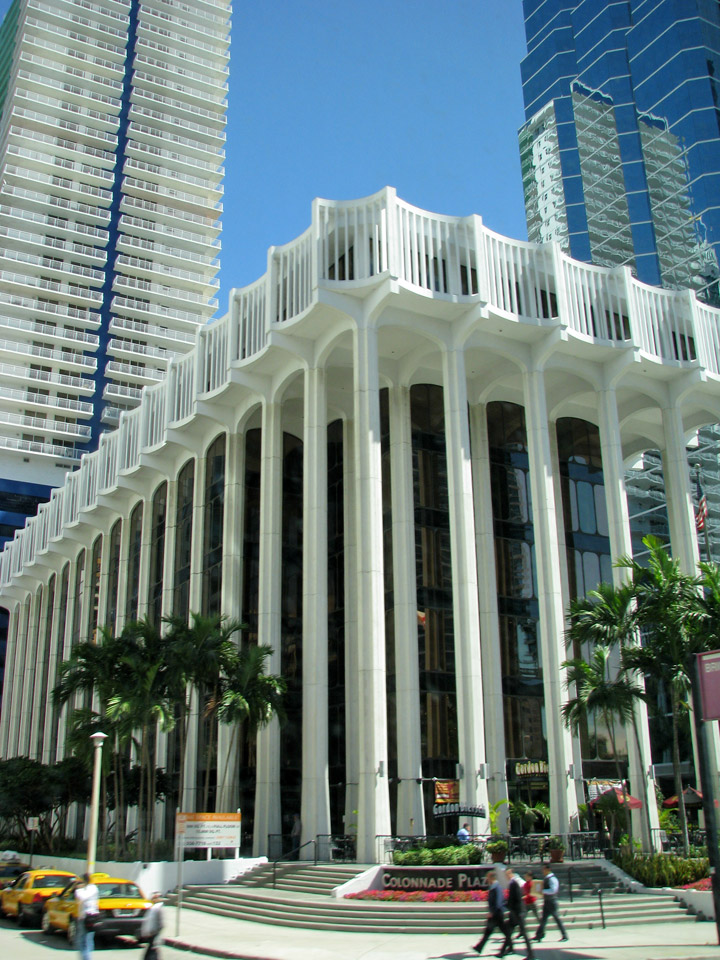 Colonnade Plaza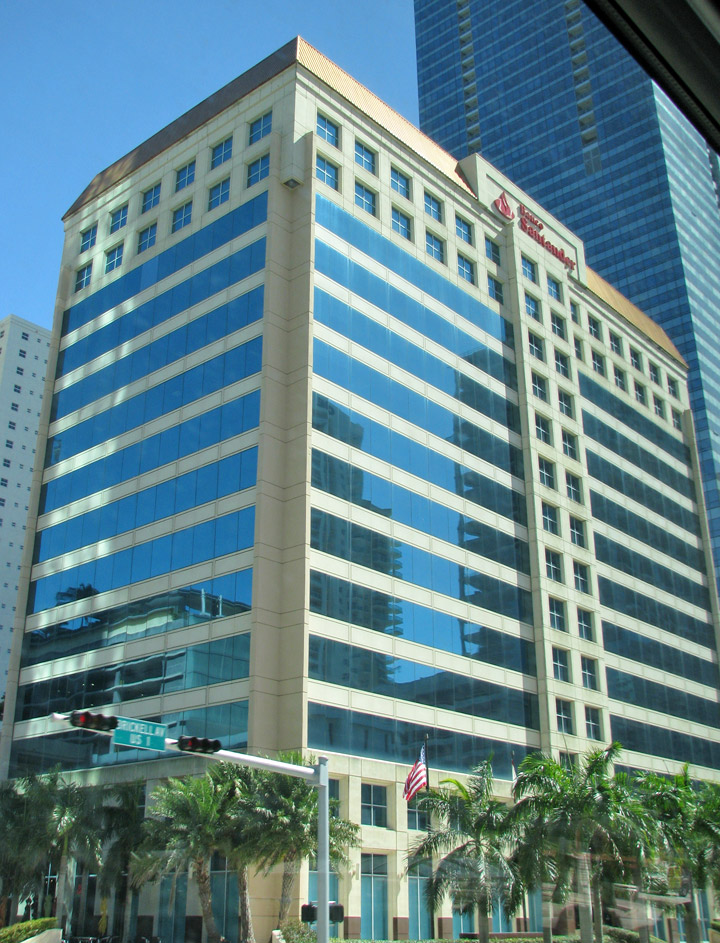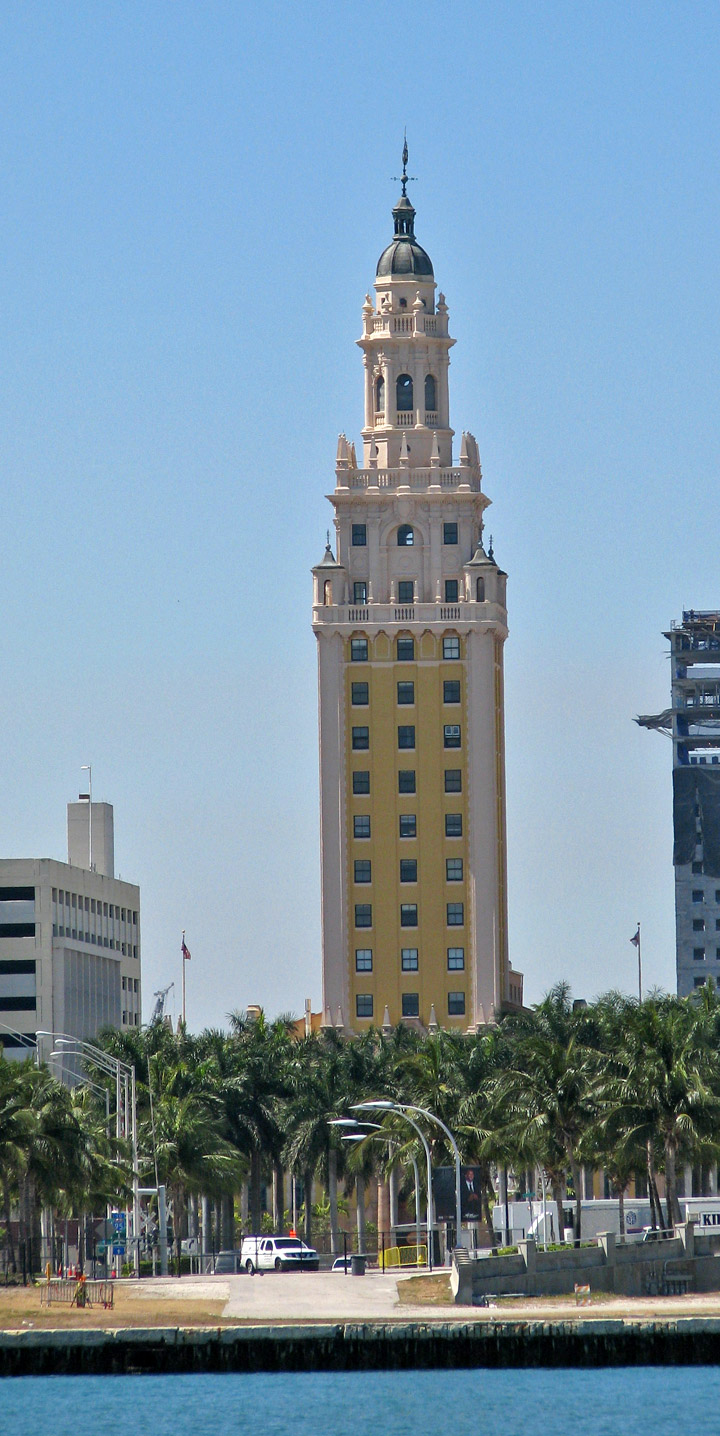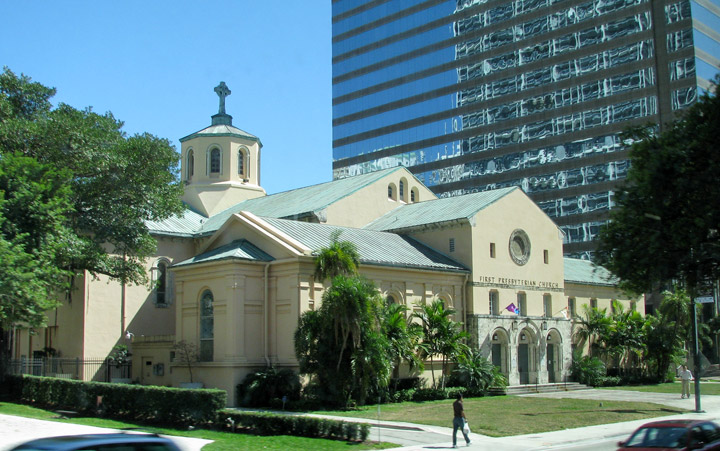 Presbyterian church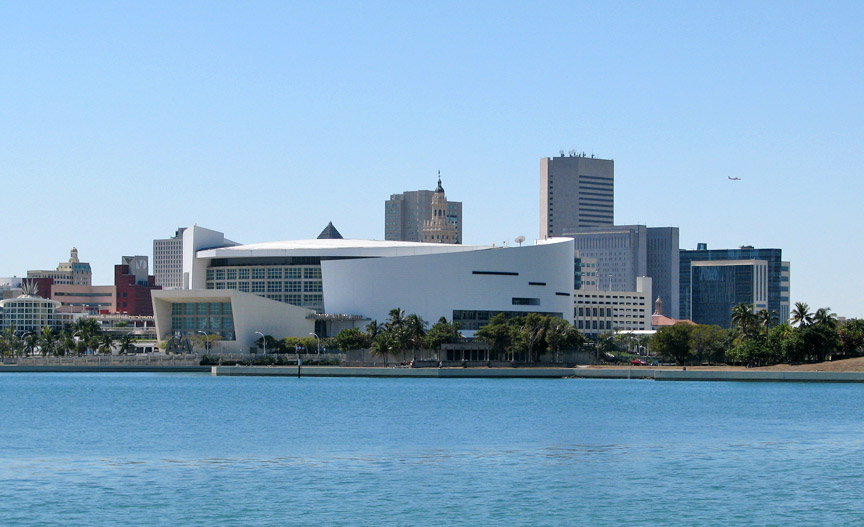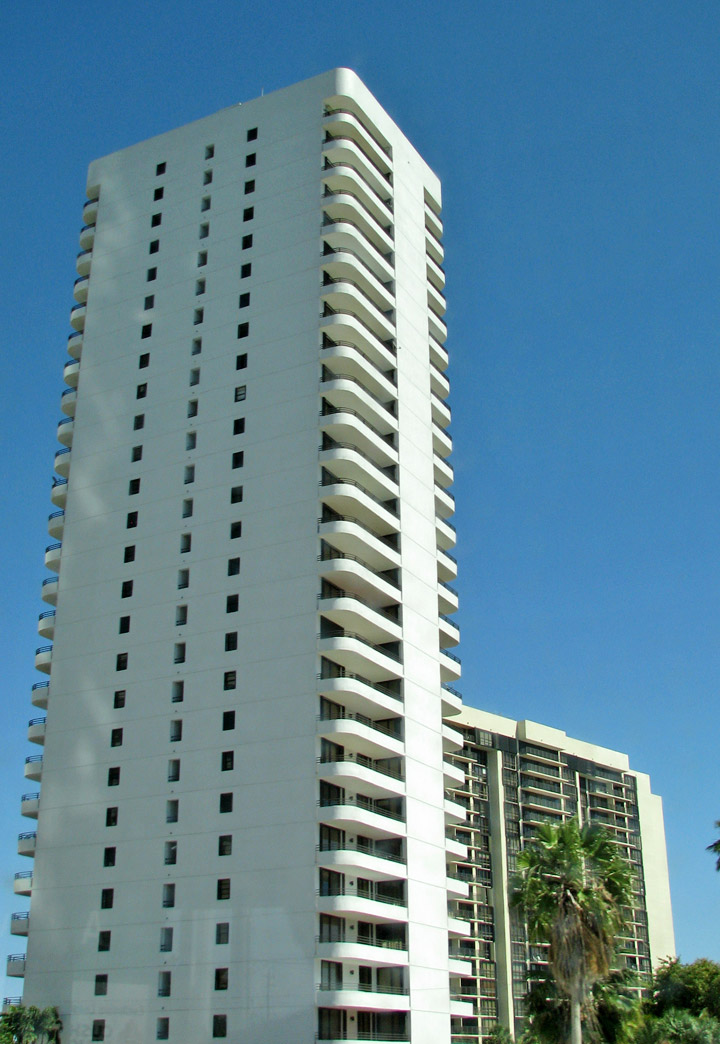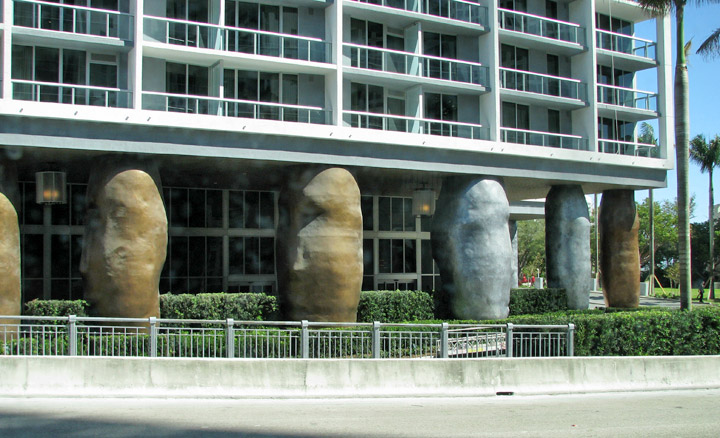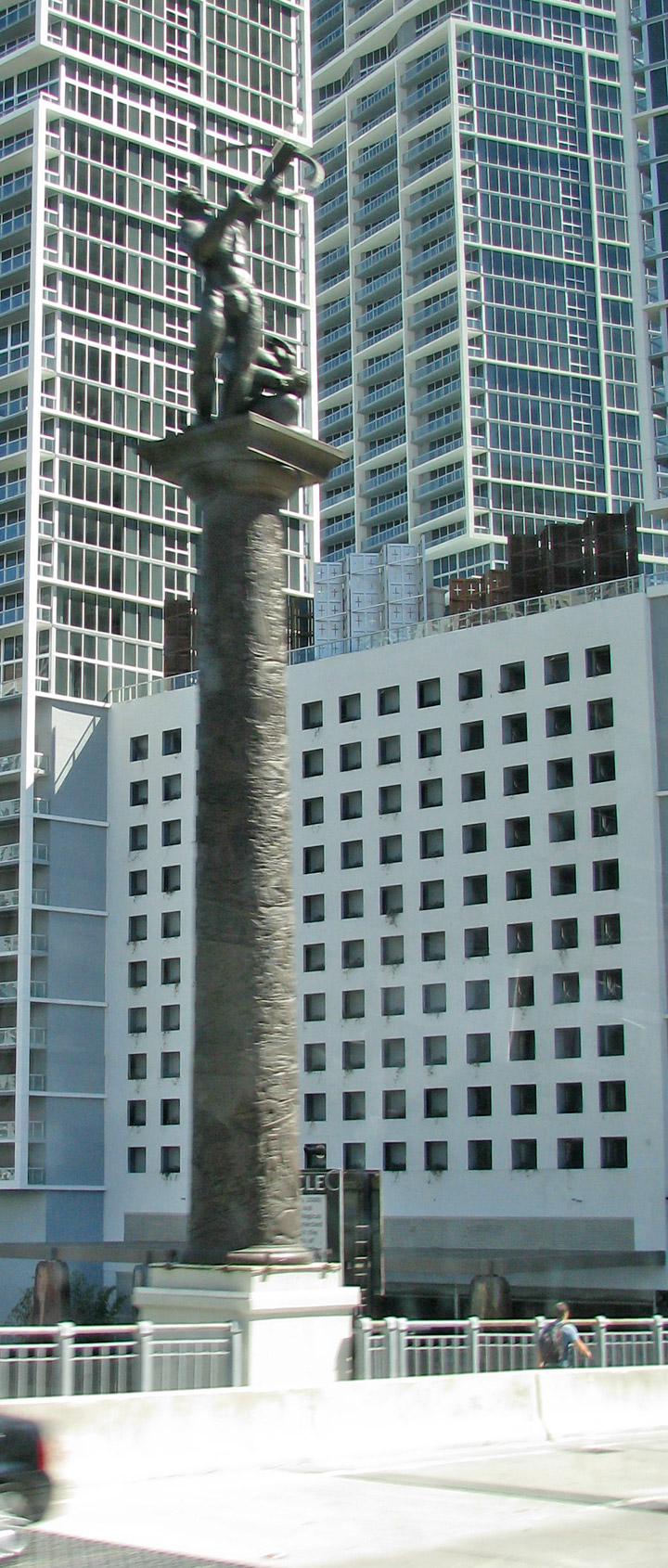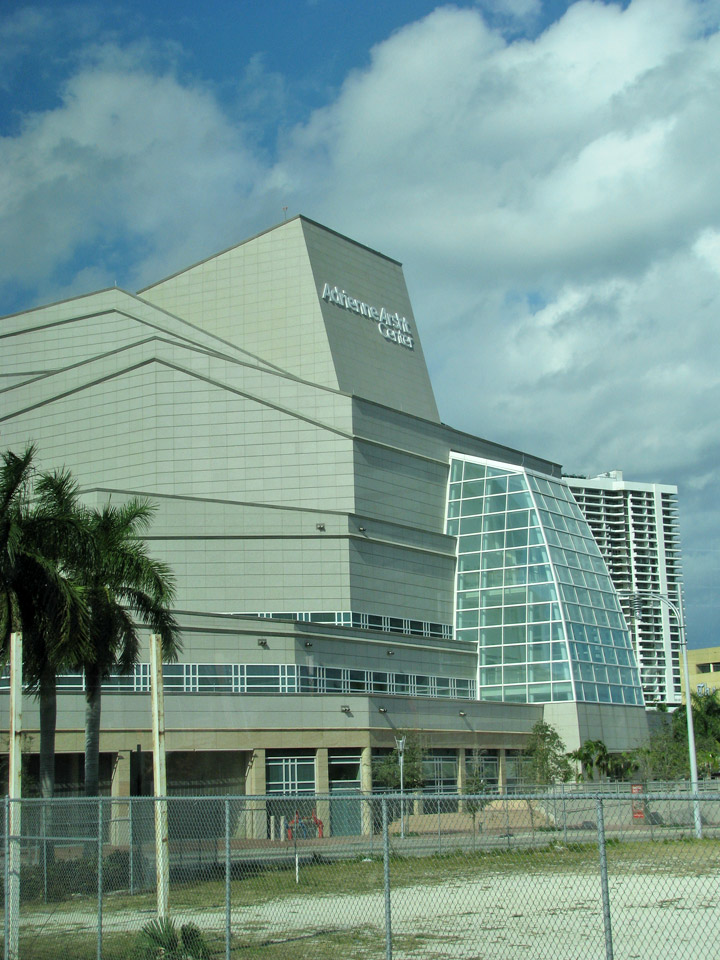 Arts Center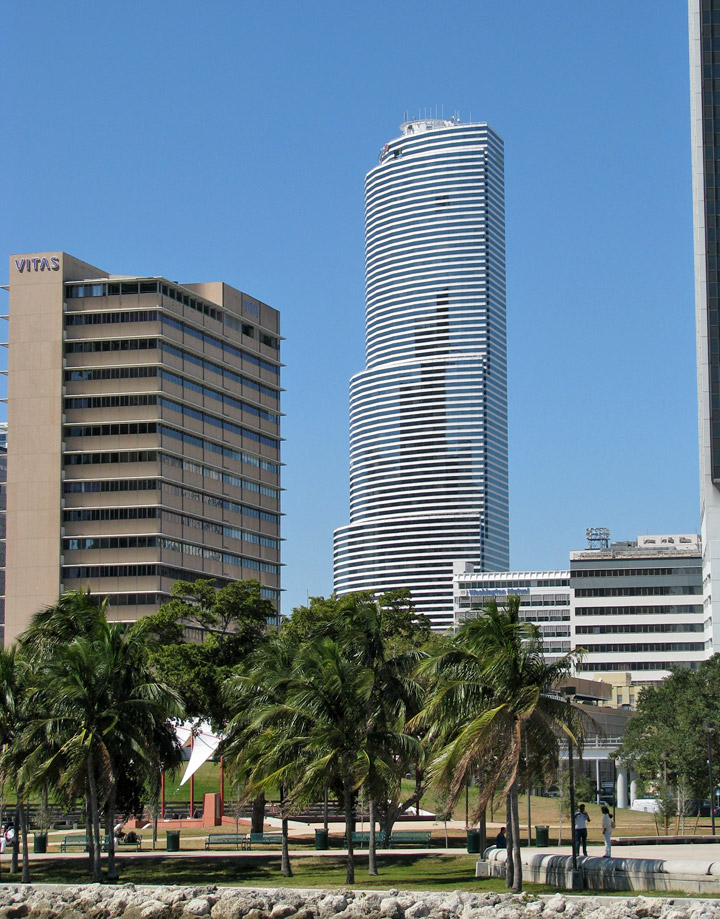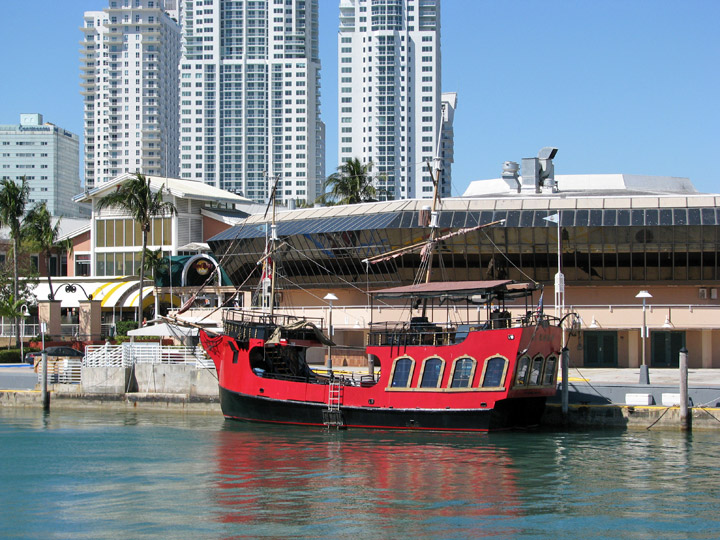 Bayside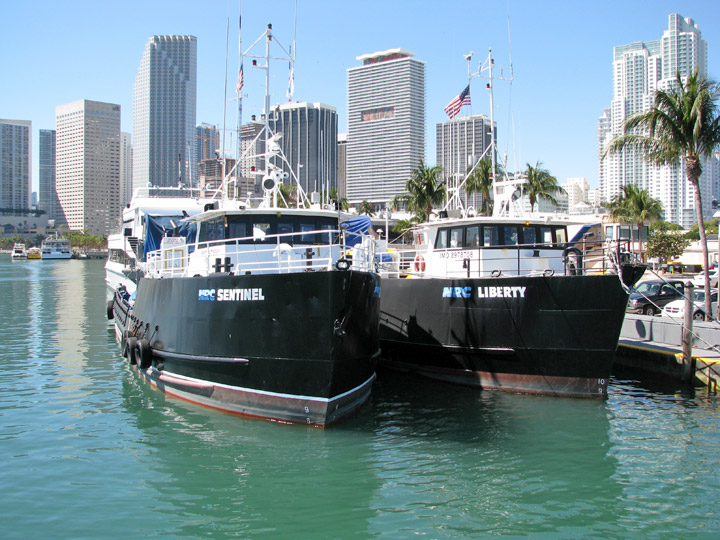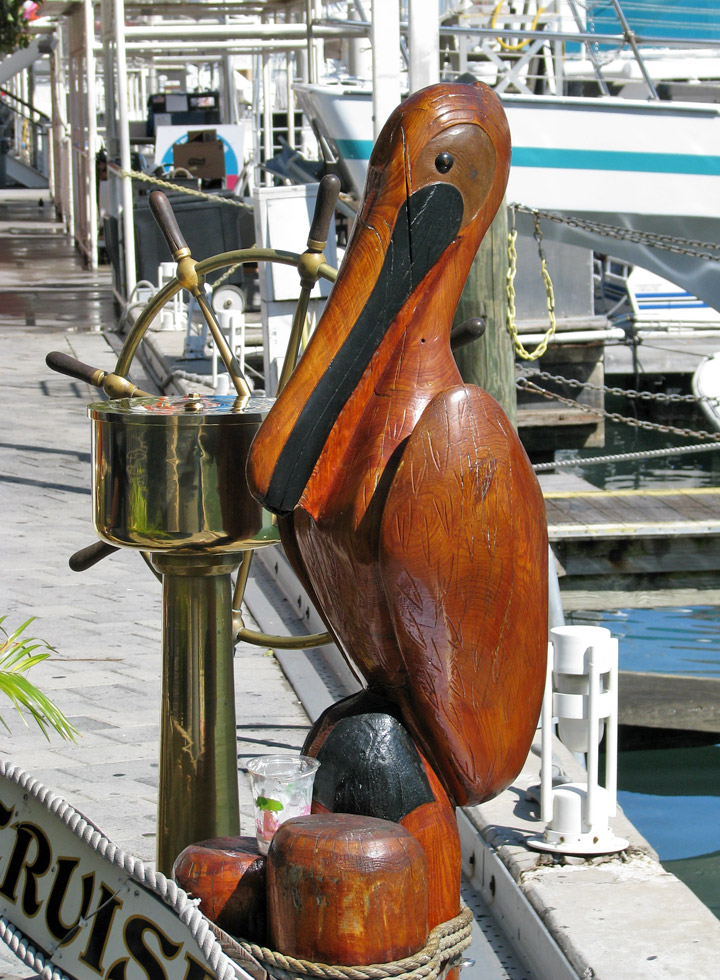 watch Pelican
---
---