Little Havana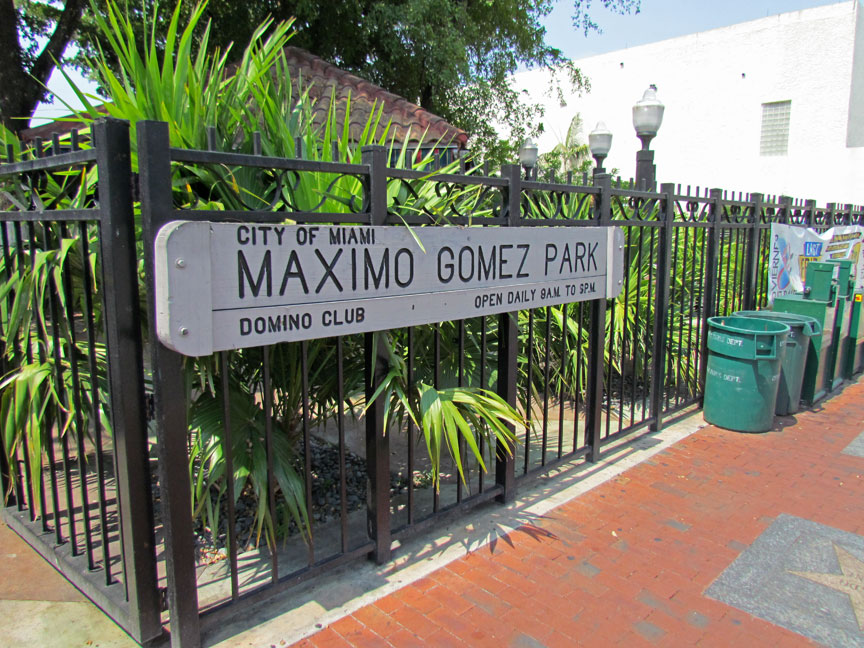 Maximo Gomez Park in Little Havana
Little Havana (Spanish: La Pequeña Habana) is a neighborhood and former census-designated place in the City of Miami, with many Cuban immigrant residents. Little Havana is named after Havana, the capital and largest city in Cuba. The rough boundaries are the Miami River (north), SW 11th Street (south), SW 22nd Avenue (west) and I-95 (east).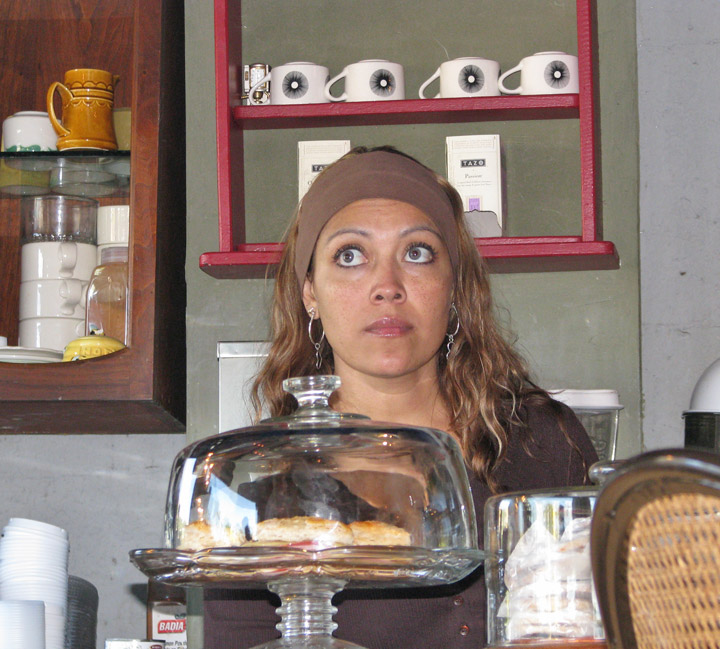 Cuban Coffee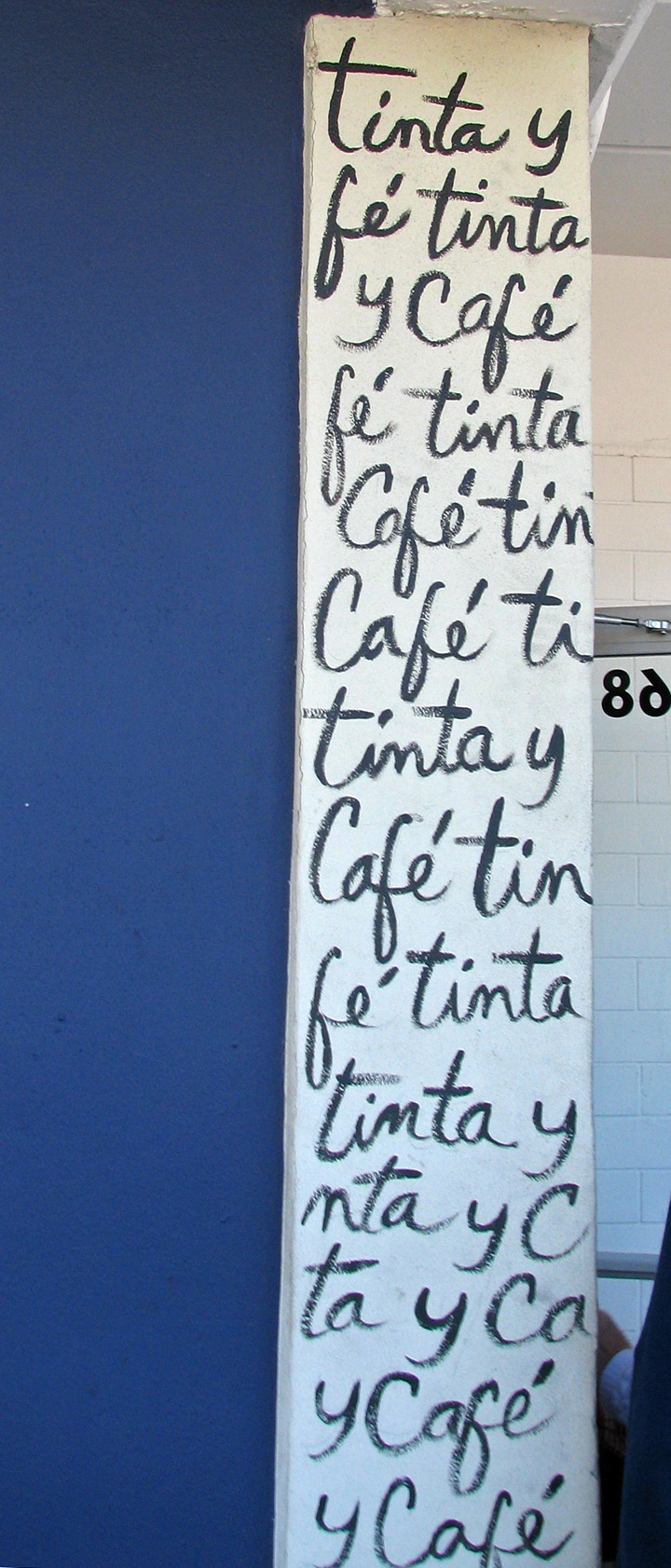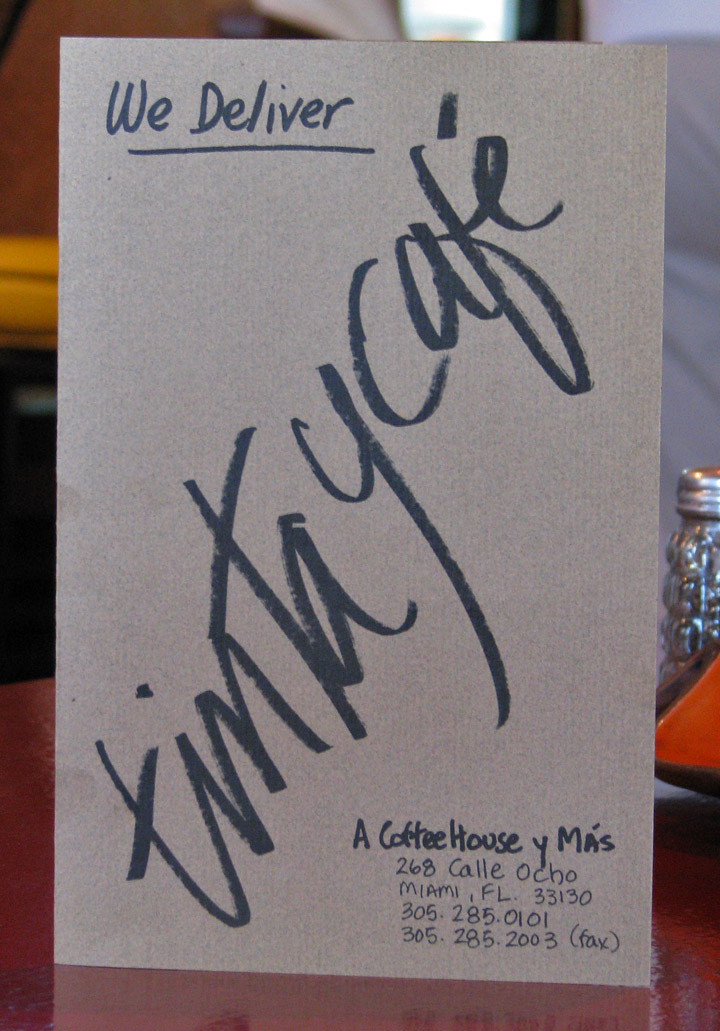 at Tinta y Cafe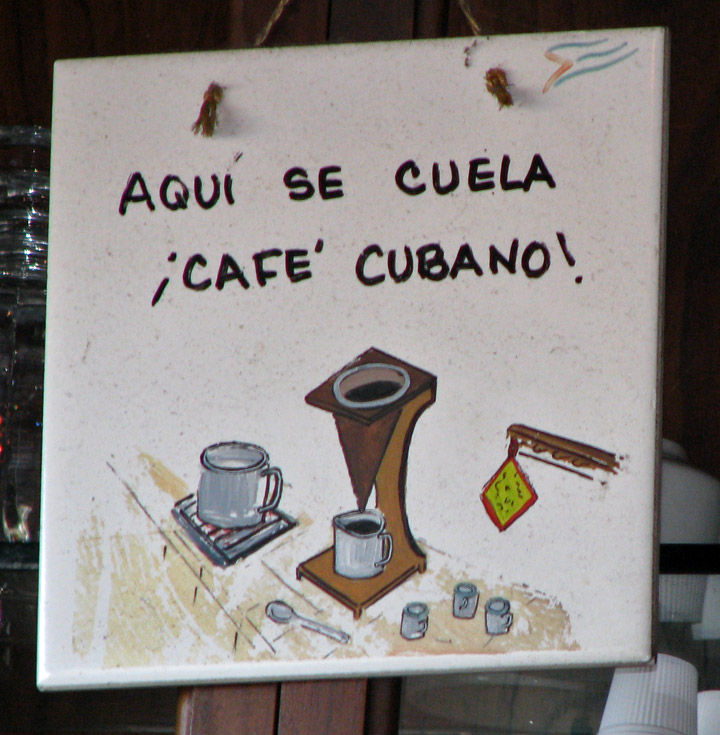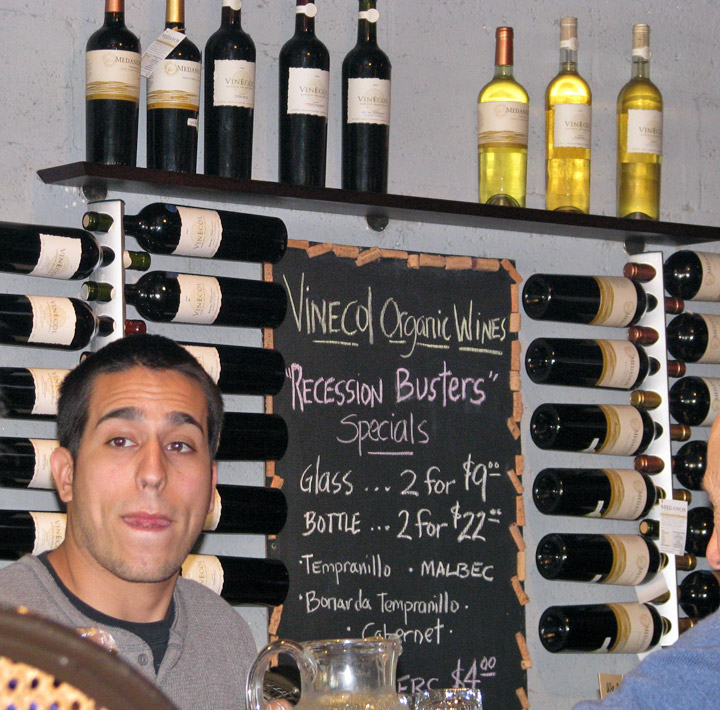 or a glass of wine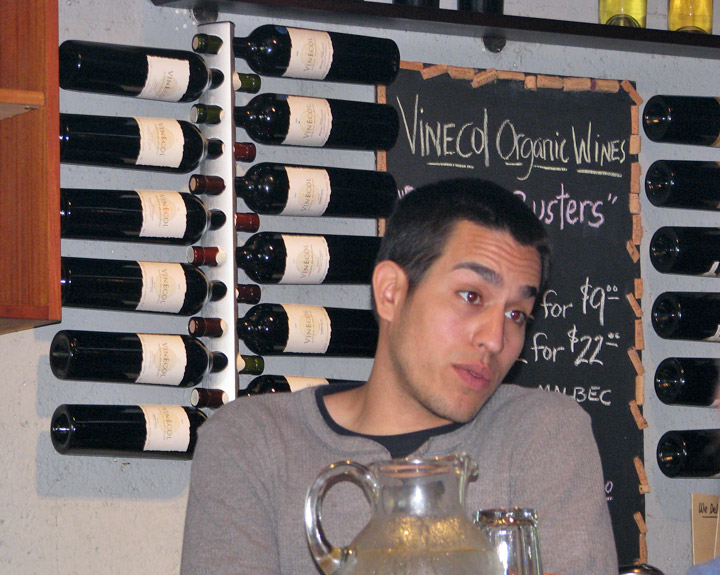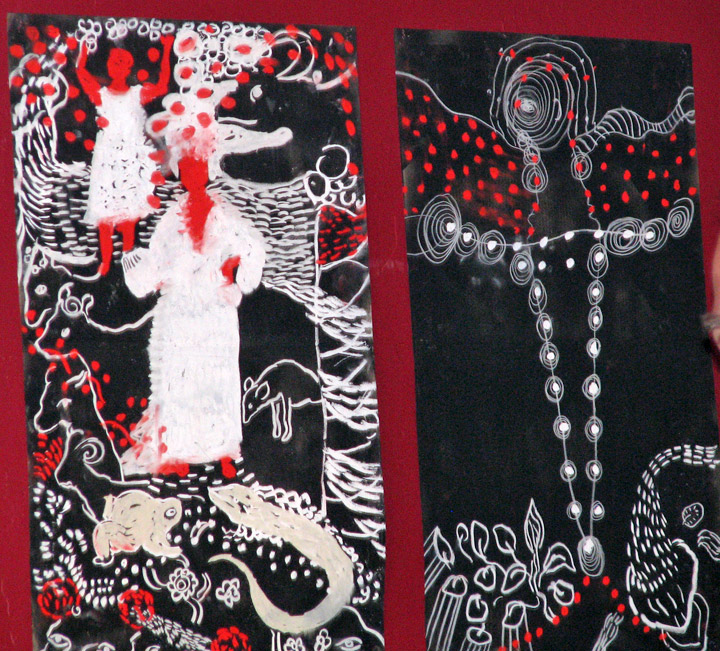 Little Havana is well known in the Americas and Europe for its social, cultural, and political activities. Its festivals, including Carnival Miami, Cultural Fridays, the Three Kings Parade and others, are televised to millions of people every year on different continents. It is also known for its landmarks, including Calle Ocho(S.W. 8 St), and its Walkway of the Stars(for famous artists and Latin personalities, including Celia Cruz, Willy Chirino, and Gloria Estefan, the Cuban Memeorial Boulevard, Plaza de la Cubanidad, Domino Park, the Tower Theater, Jose Marti Park, the Firestone/Walgreens Building, St. John Bosco Catholic Church, Municipio de Santiago de Cuba and others.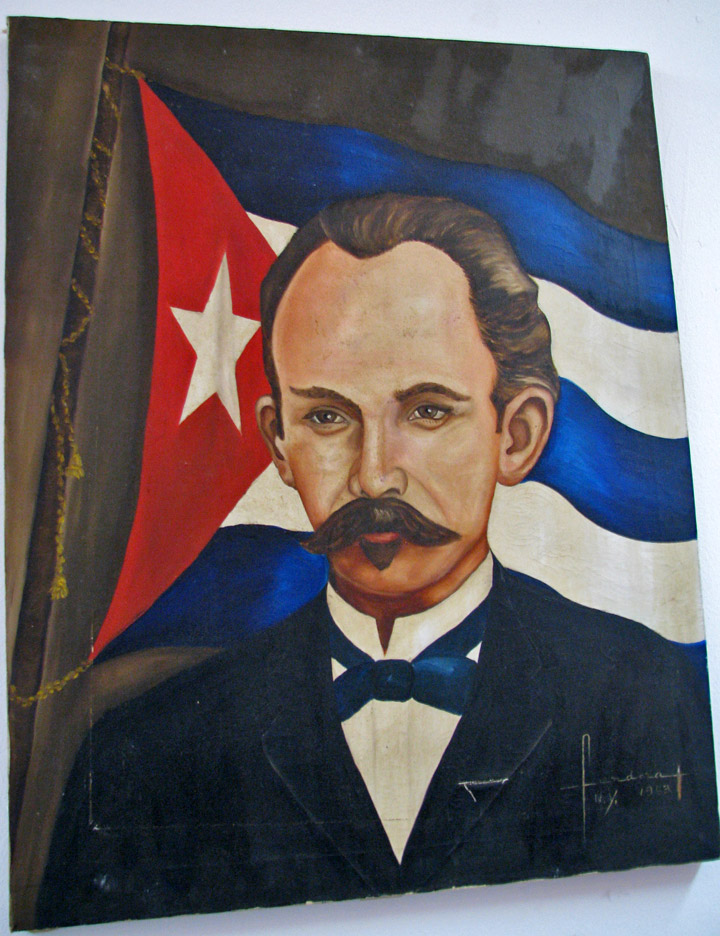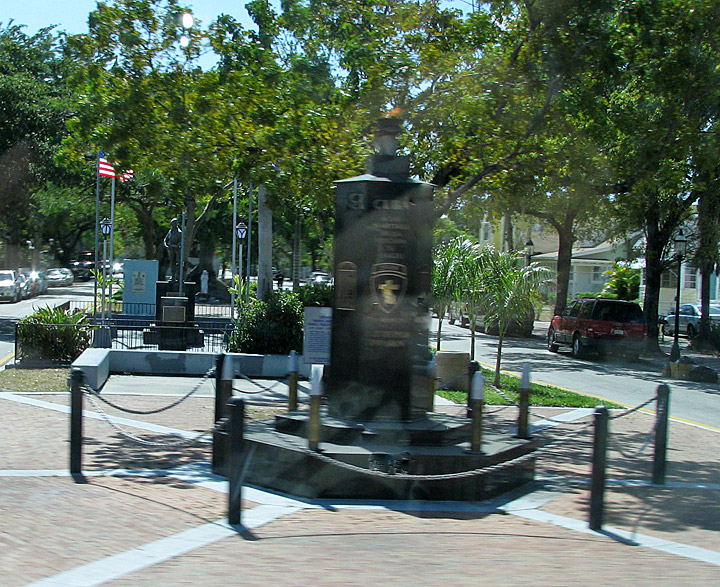 honoring Cubans
It is undoubtedly the best known neighborhood for Cuban exiles in the world. The name "Little Havana" emerged in the 1960s as the concentration of Cubans in the area grew sharply. Little Havana is the name affixed to a sprawling neighborhood lying immediately west of downtown Miami. It stretches west from the Miami River for several miles. This sobriquet was applied to the Shenandoah and Riverside neighborhoods in the 1960s, following the beginnings of a vast influx of Cuban refugees there.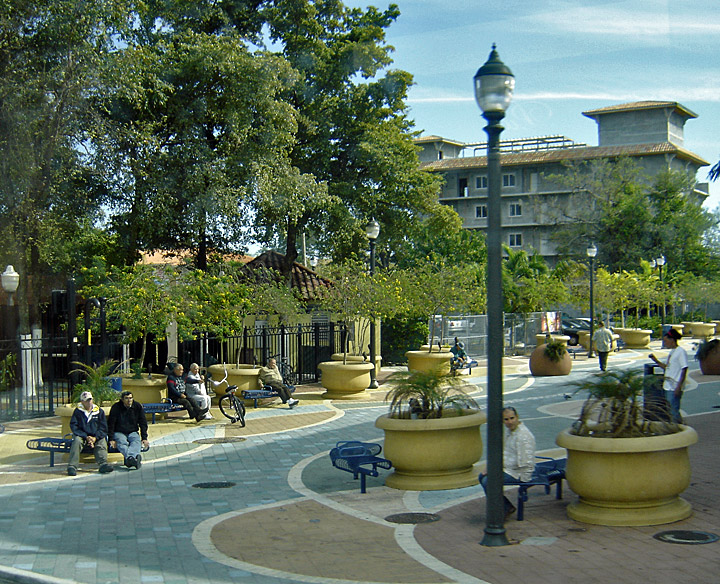 Domino Park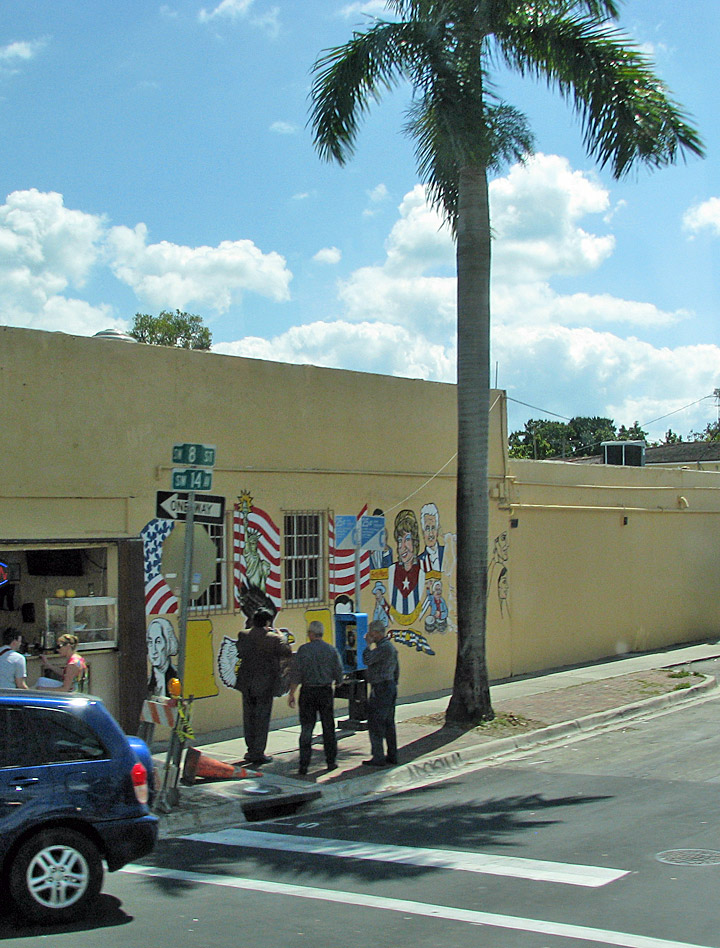 Little Havana is famous as the cultural and political capital of Cuban Americans, and the neighborhood is a center of the Cuban exile community. Little Havana is characterized by a robust street life, excellent restaurants, cultural activities, mom and pop enterprises, political passion, and great warmth amongst its residents.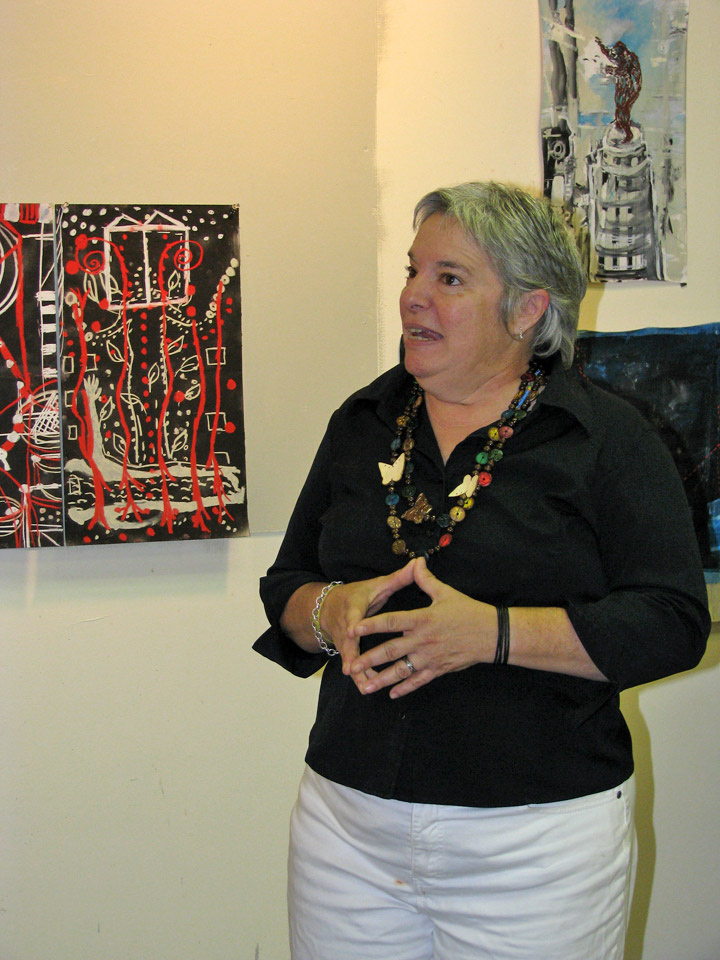 an artist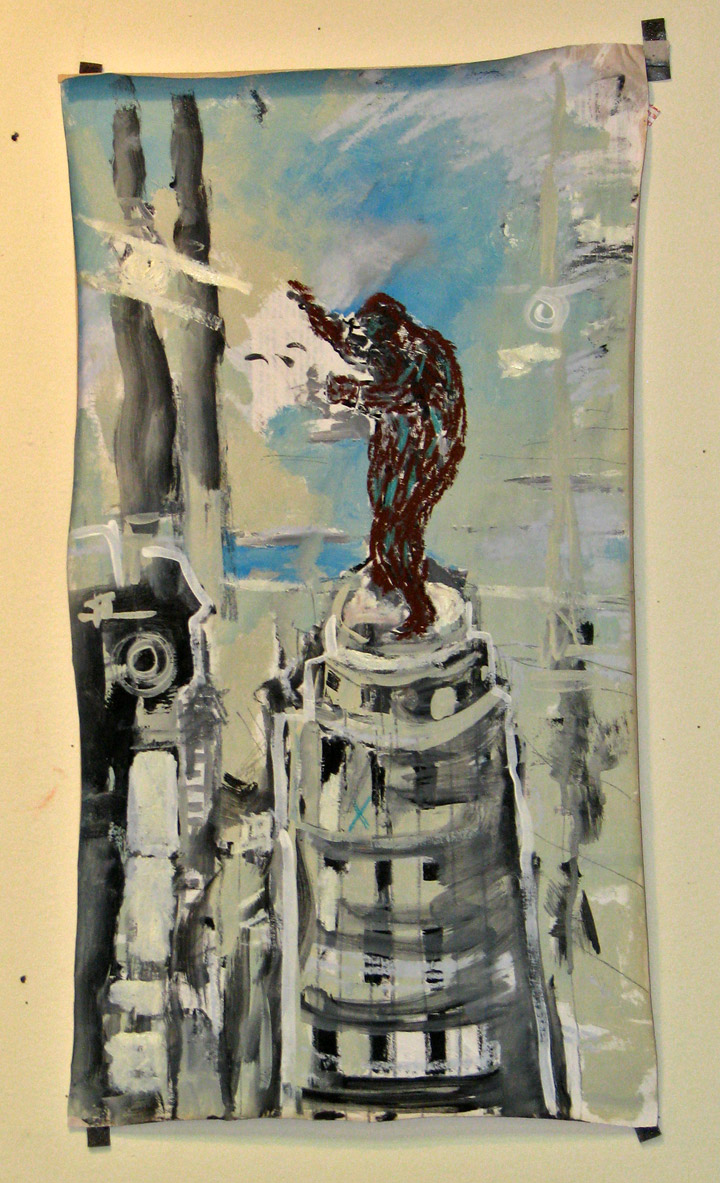 her art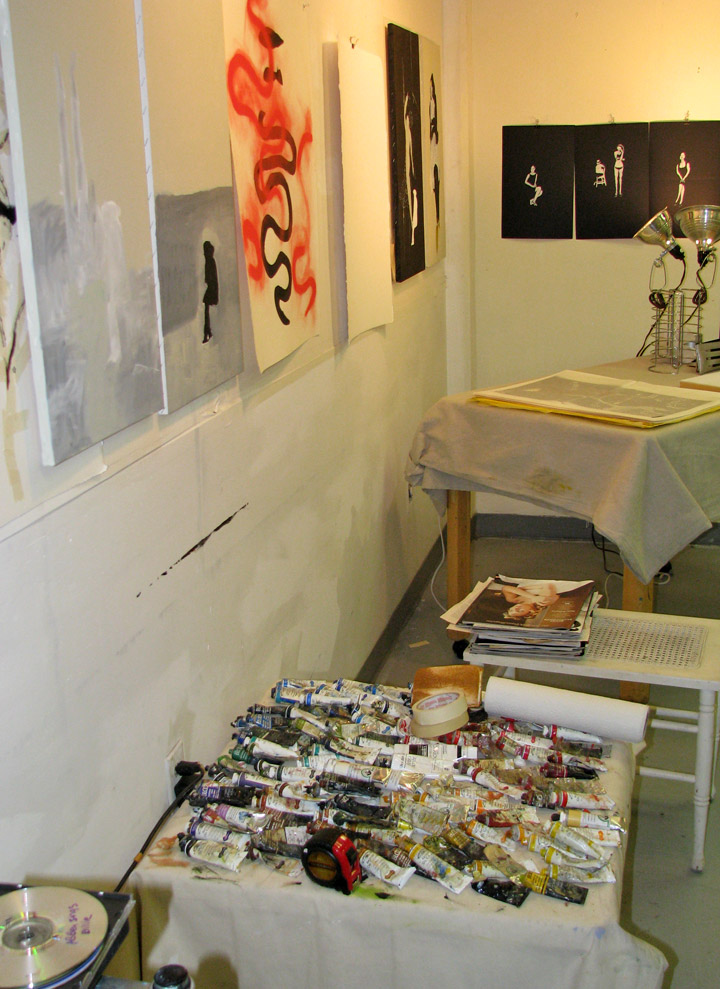 her studio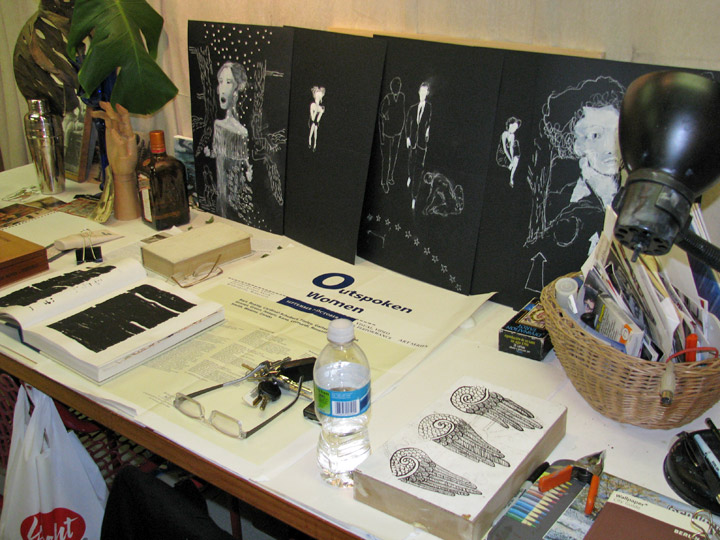 ---
Bay of Pigs Museum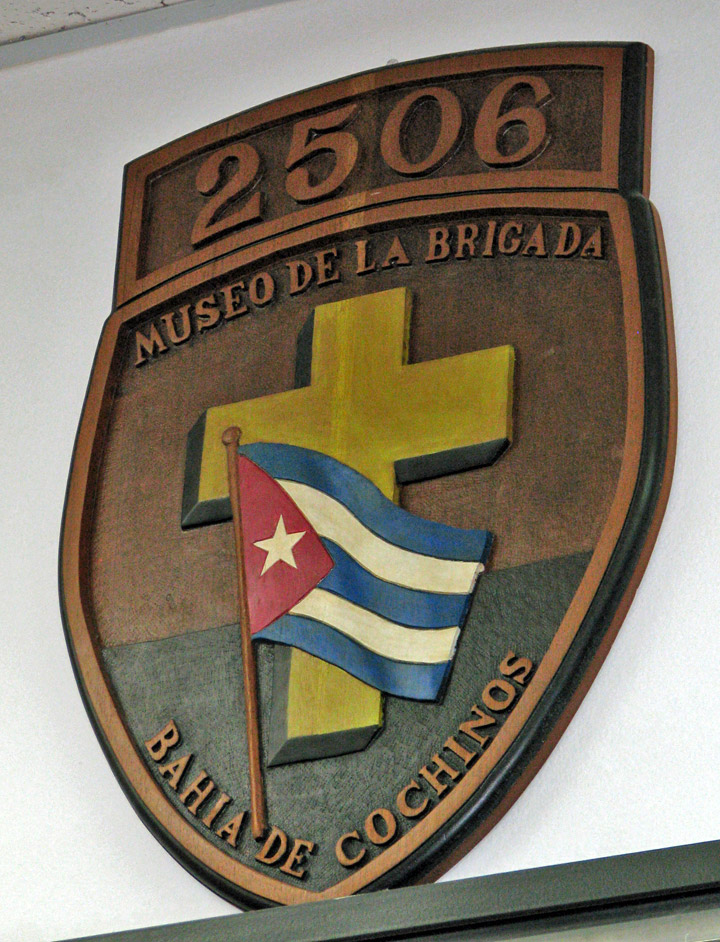 telling the story of the Bay of Pigs
Brigade 2506 (Brigada Asalto 2506) was the name given to a CIA-sponsored group of Cuban exiles formed in 1960 to attempt the military overthrow of the Cuban government headed by Fidel Castro. It carried out the abortive Bay of Pigs Invasion landings in Cuba on 17 April 1961.
Text from Wikipedia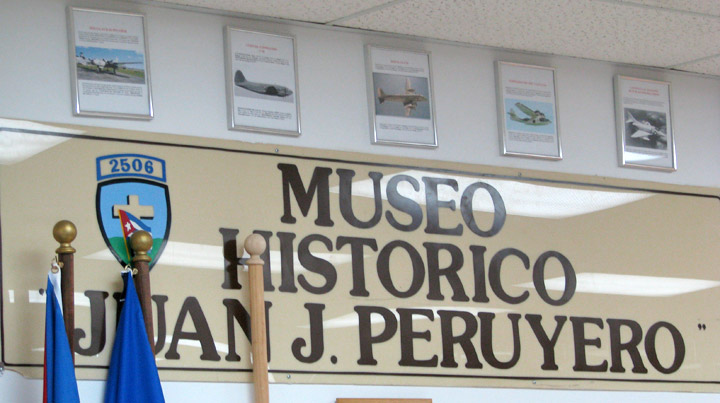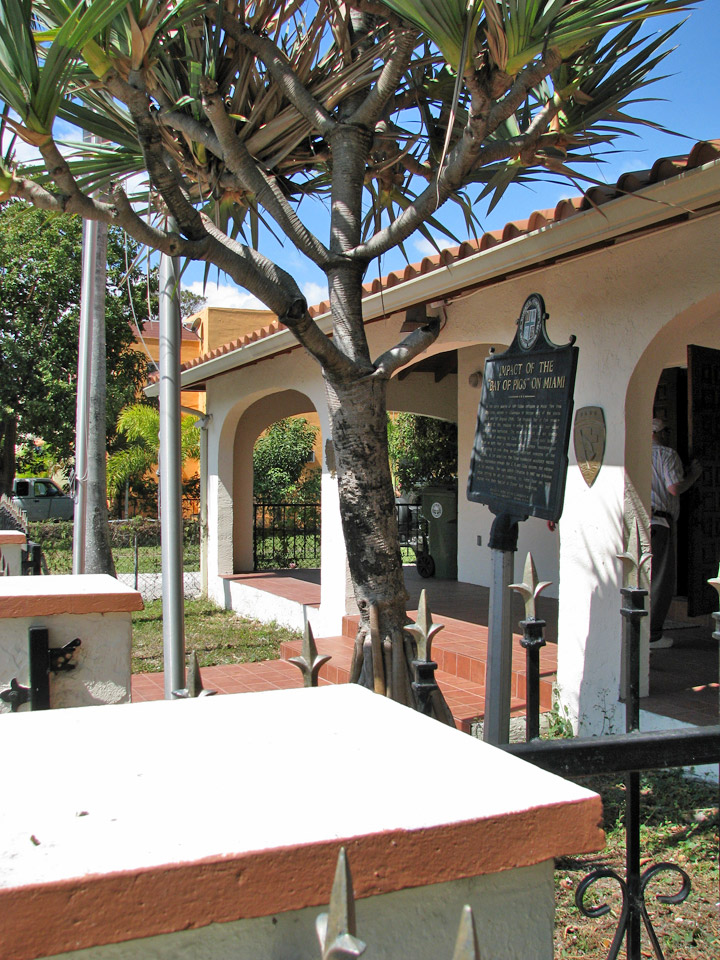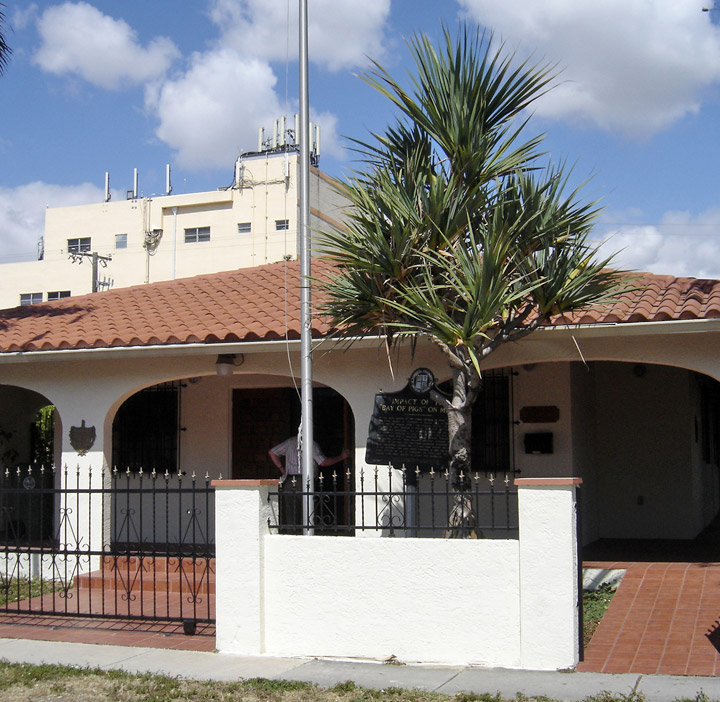 Bay of Pigs Museum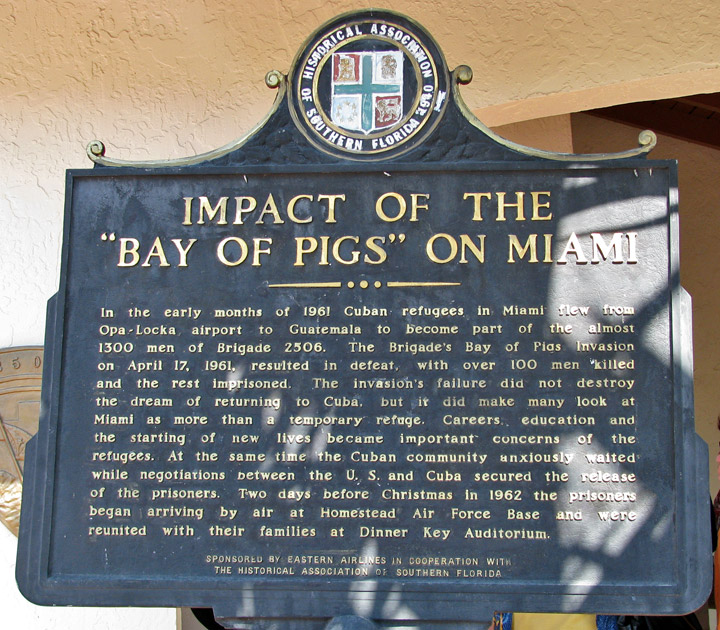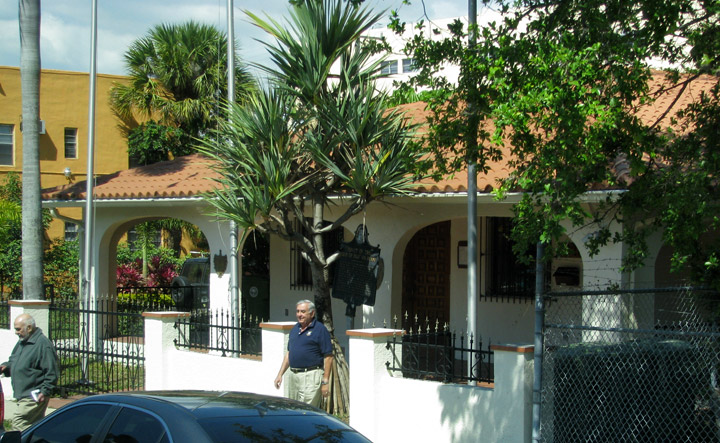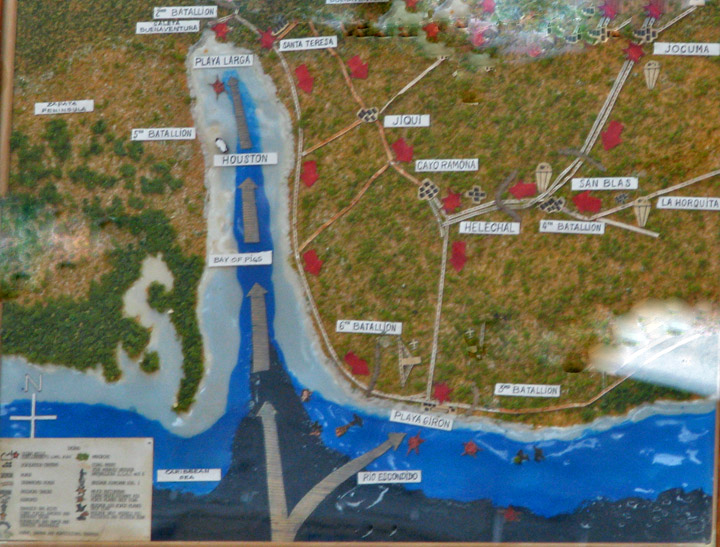 map of the Bay of Pigs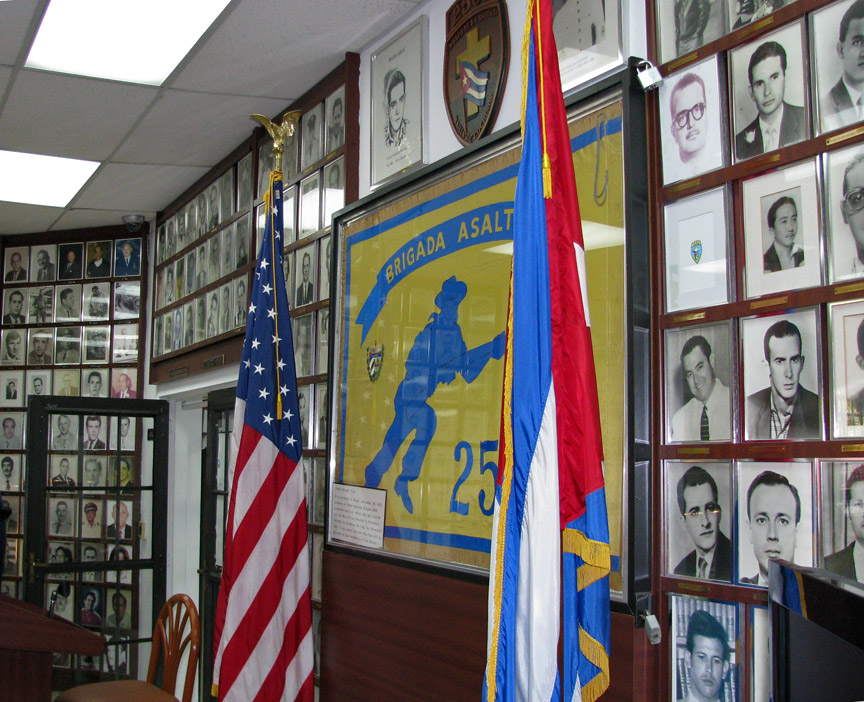 honor wall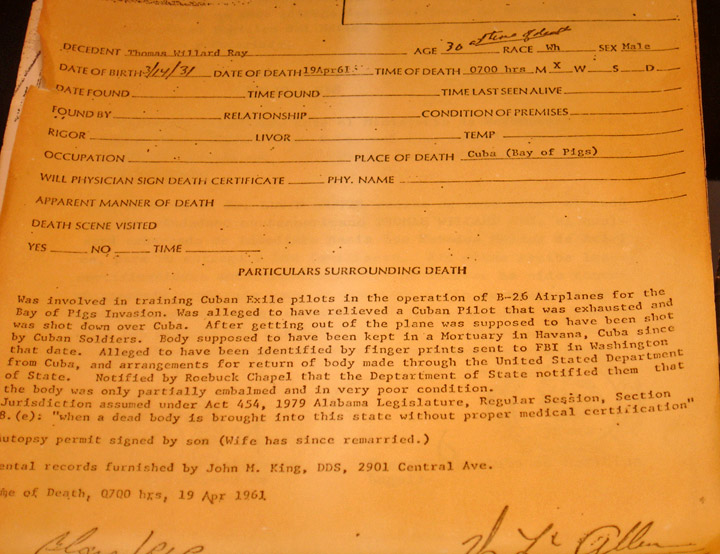 death certificate of pilot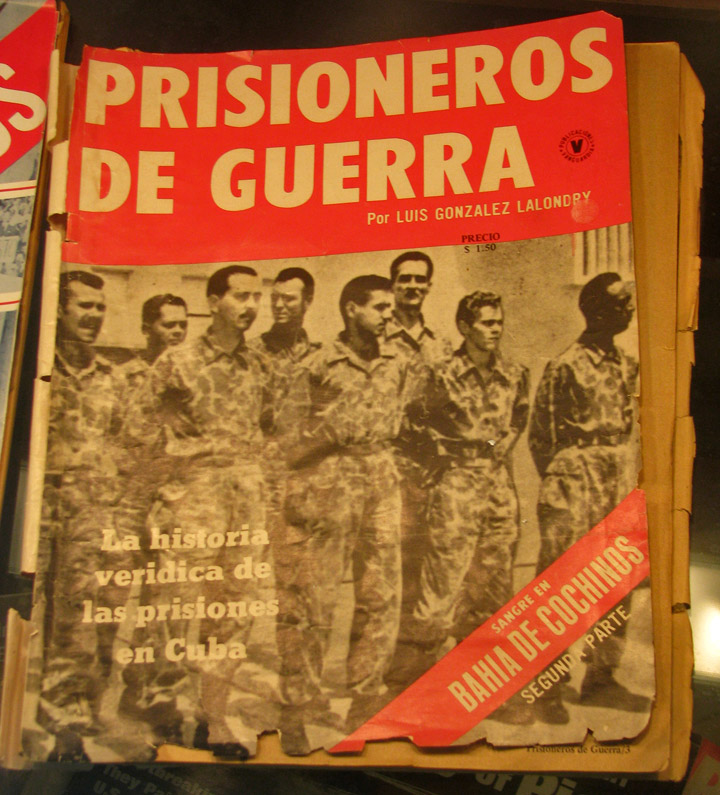 ---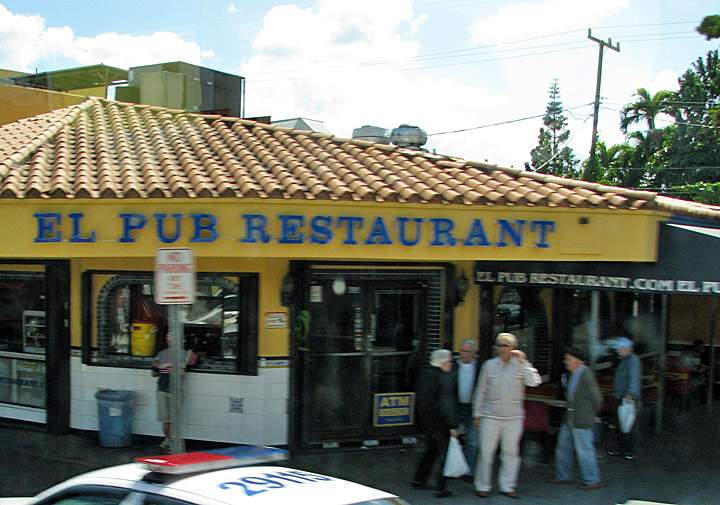 restaurant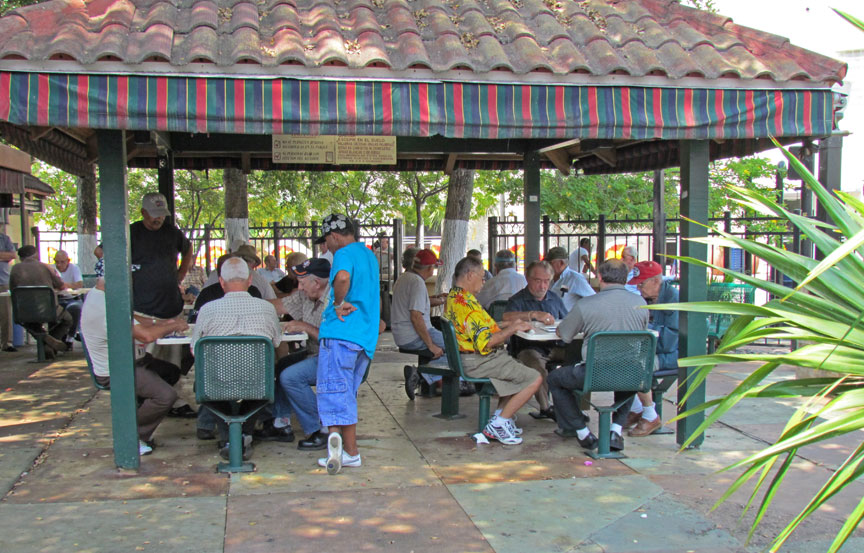 gathering place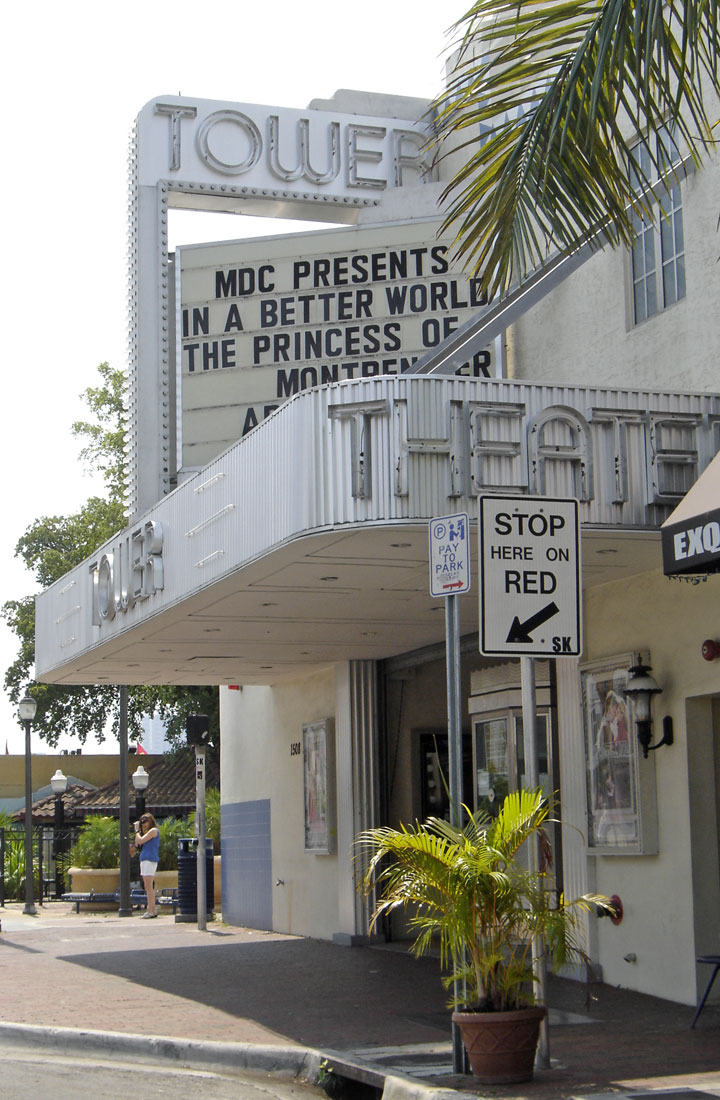 Tower Theater
where Spanish language movies are shown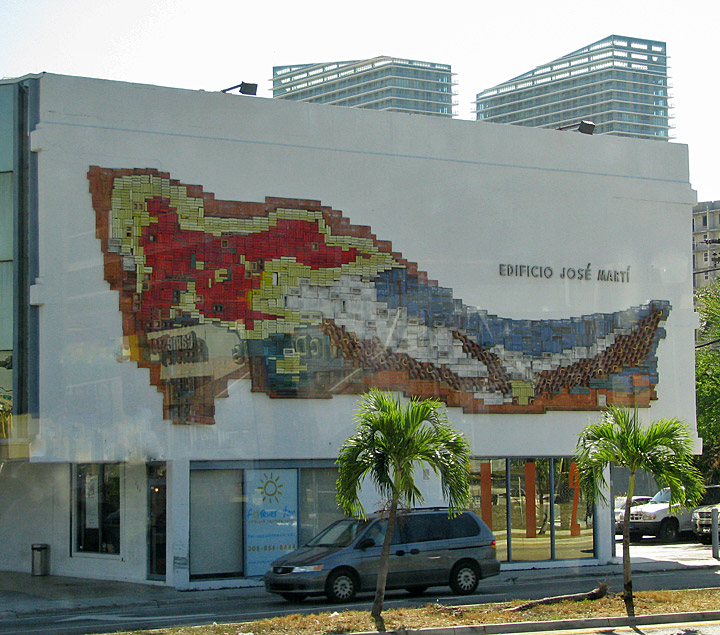 Jose Marti building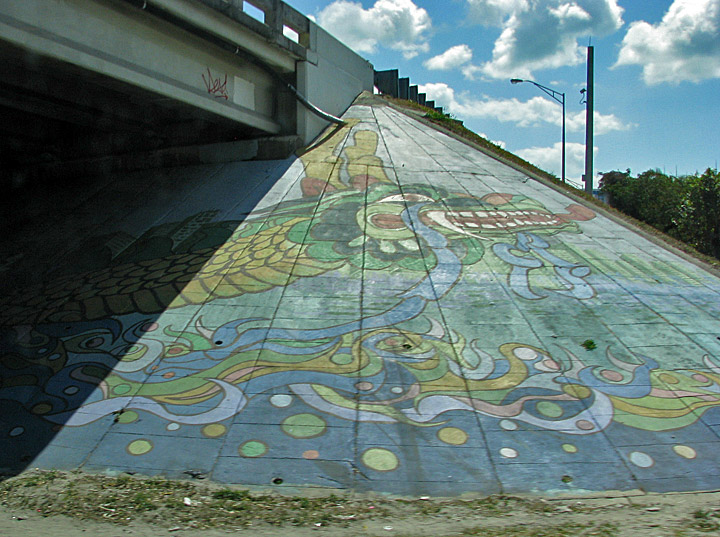 ---
---