Versace Mansion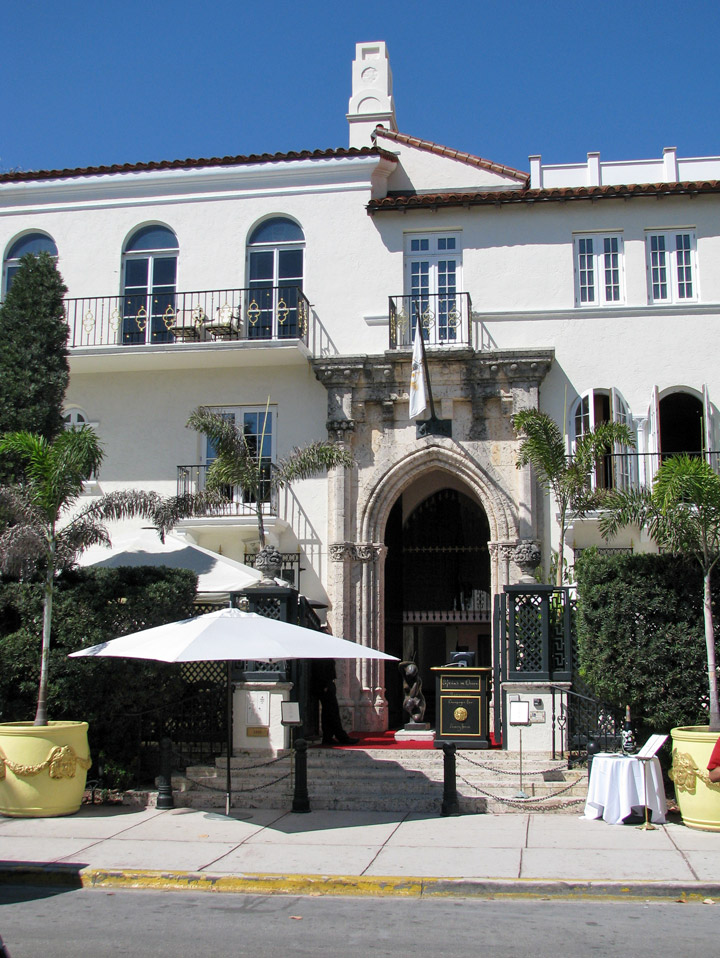 former Versace Mansion
Gianni Versace (December 2, 1946 – July 15, 1997) was an Italian fashion designer and founder of Gianni Versace S.p.A., an international fashion house, which produces accessories, fragrances, makeup and home furnishings as well as clothes. He also designed costumes for the theatre and films, and was a friend of Elton John. Openly gay, Versace and his companion Antonio D'Amico were regulars on the international party scene. Versace was murdered outside his Miami home at the age of 50 by spree killer Andrew Cunanan.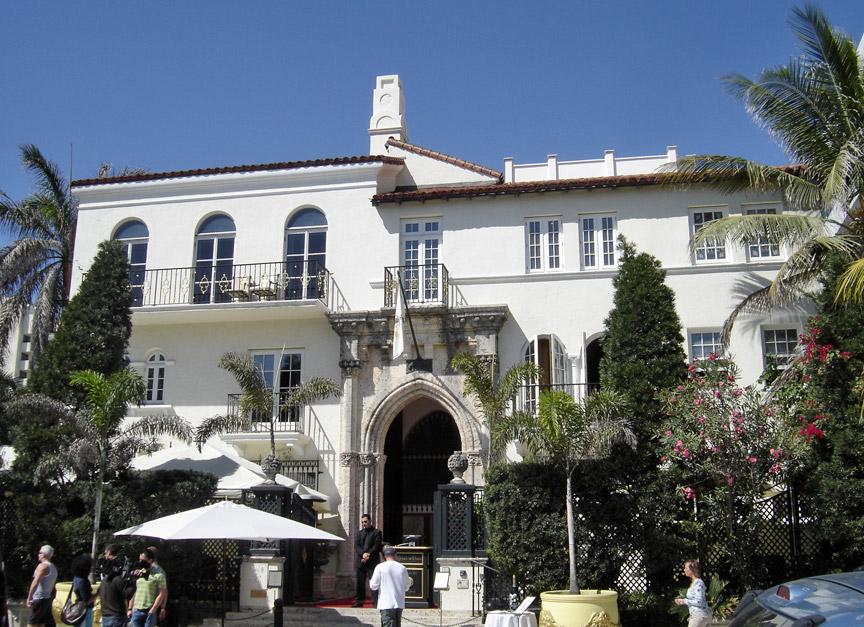 Gianni Versace was born in Reggio di Calabria, Italy, where he grew up with his older brother Santo and younger sister Donatella, along with their father and dressmaker mother, Francesca. An older sister, Tina, died at the age of twelve from an improperly treated tetanus infection. Versace began his apprenticeship at a young age, helping his mother find precious stones and gold braid with which to embroider dresses. He studied architecture before moving to Milan at the age of 26 to work in fashion design.
In the mid-seventies, his knits drew the attention of head-hunters at Genny and Callaghan. Complice hired him to design their leather and suede collections, and a few years later, encouraged by his success, Versace presented his first signature collection for women at the Palazzo della Permanente Art Museum of Milan. His first menswear collection followed in September of the same year. After presenting his menswear collection he joined Jorge Saud, who would later also become a partner with Giorgio Armani. The first boutique was opened in Milan's Via della Spiga in 1978. He was influenced by Andy Warhol, Ancient Roman and Greek art as well as modern abstract art.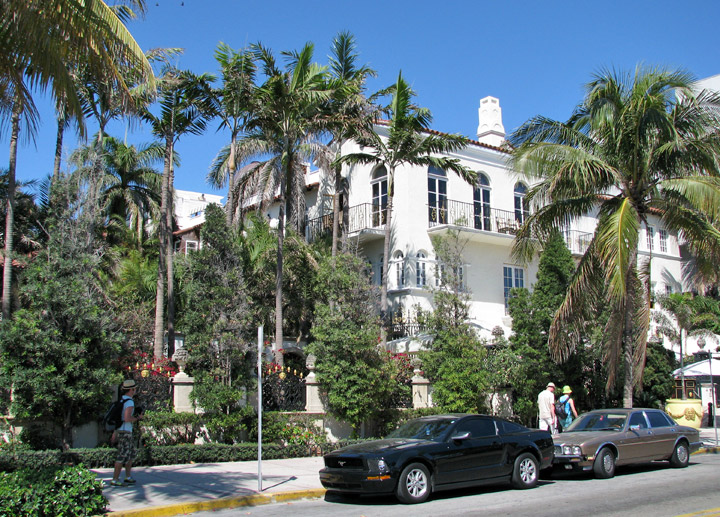 side view
Versace met his boyfriend Antonio D'Amico, a model, in 1982. The couple embarked on a long-term relationship that lasted eleven years, until Versace's murder. During that time Antonio worked as a designer for the company, becoming head designer for Istante and Versus Sport. Versace's will left D'Amico with a pension of 50 million lire (about $26,000) a month (for life), and the right to live in any of Versace's homes in Italy and the United States. D'Amico now runs his own fashion company. Versace was known for doting upon his nieces and nephews: Santo's two children, Francesca and Antonio Versace, and Donatella's two children, Allegra and Daniel Versace. He was also influenced by different types of pornography, which influenced the overtly sexual clothing.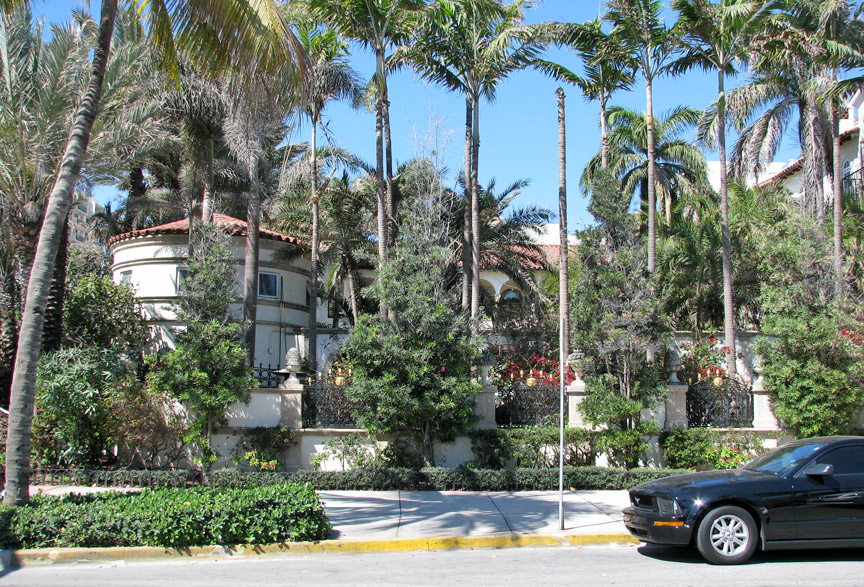 developed side lot after razing a building on the space
Versace was shot dead on July 16, 1997, aged 50, on the steps of his Miami Beach mansion as he returned from a morning walk on Ocean Drive. Although many say this walk was customary, it was actually done by someone who worked for Versace. It just happened to be a nice day, so Versace went. His murderer was Andrew Cunanan, who used the same gun to commit suicide on a boat shortly afterwards. Versace's body was cremated and his ashes returned to the family's estate near Cernobbio, Italy.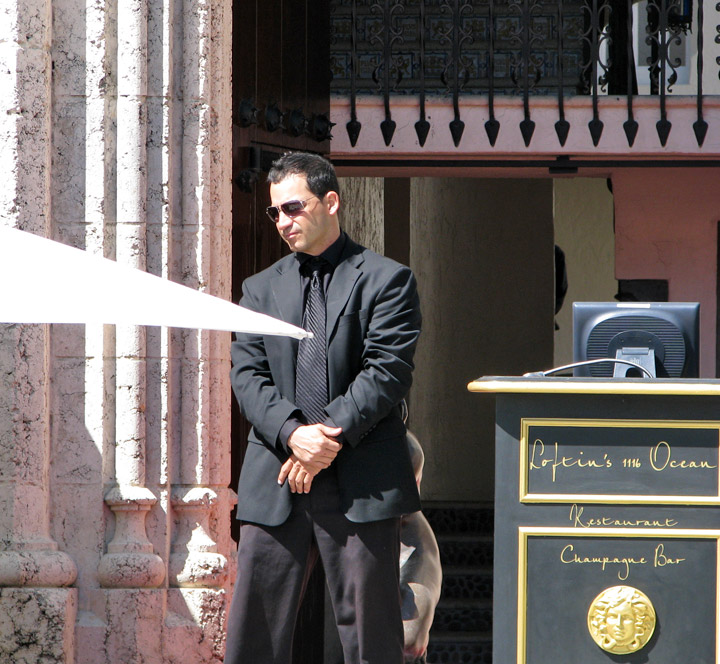 now the Loftin's Ocean restaurant
In September 1997, it was announced that the new CEOs of the Versace company would be Gianni's brother Santo Versace and Jorge Saud. Gianni's sister, Donatella Versace, became the new head of design. In his will, Gianni Versace left 50 percent of his fashion empire to his niece Allegra Versace, daughter of Donatella. Her younger brother, Daniel, inherited Gianni's vast rare artwork collection. Allegra inherited this stake, worth around half a billion dollars, when she turned 18 in 2004. She has the final say in the Versace clothing line.
Text from Wikipedia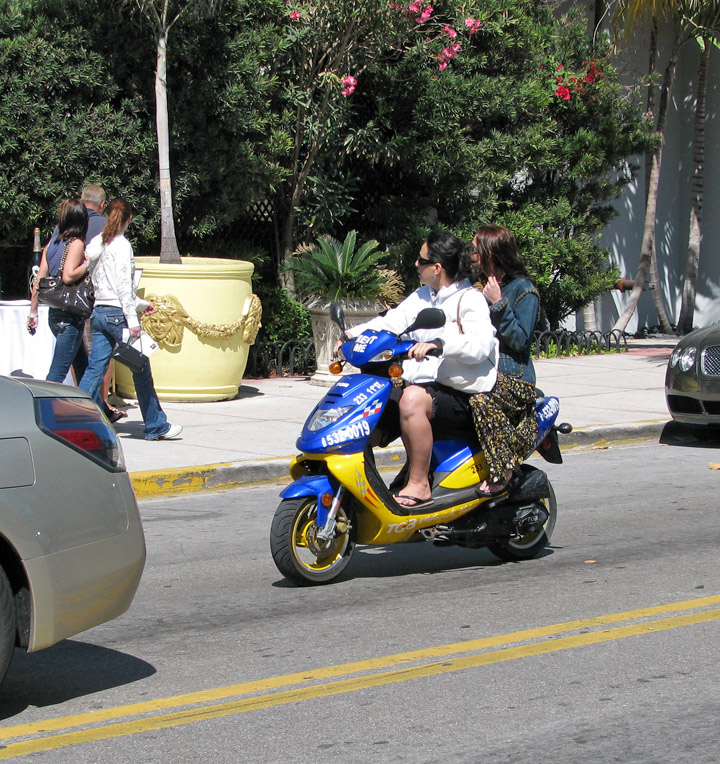 looking at the Mansion as they scoot by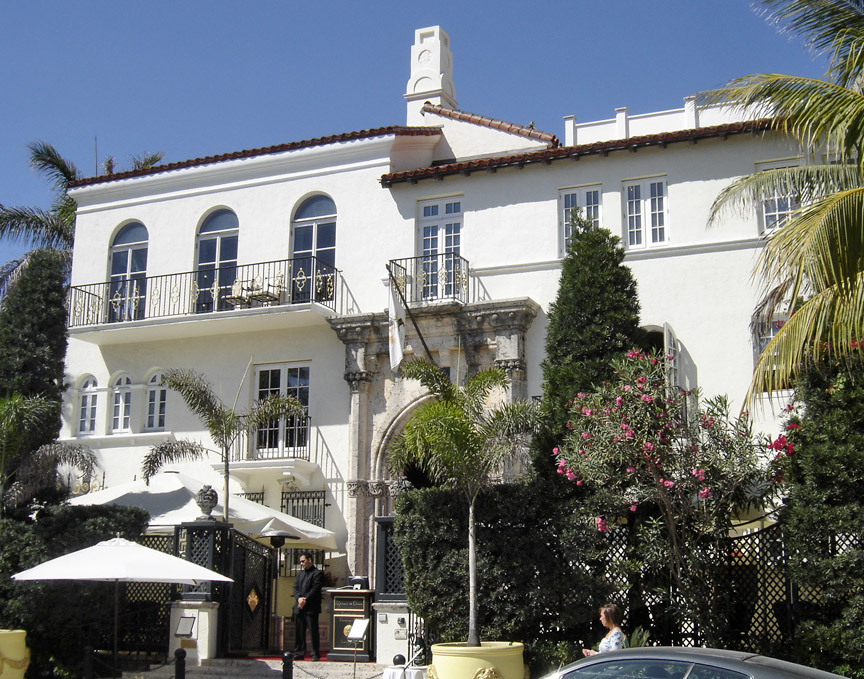 ---
---