Fisher Island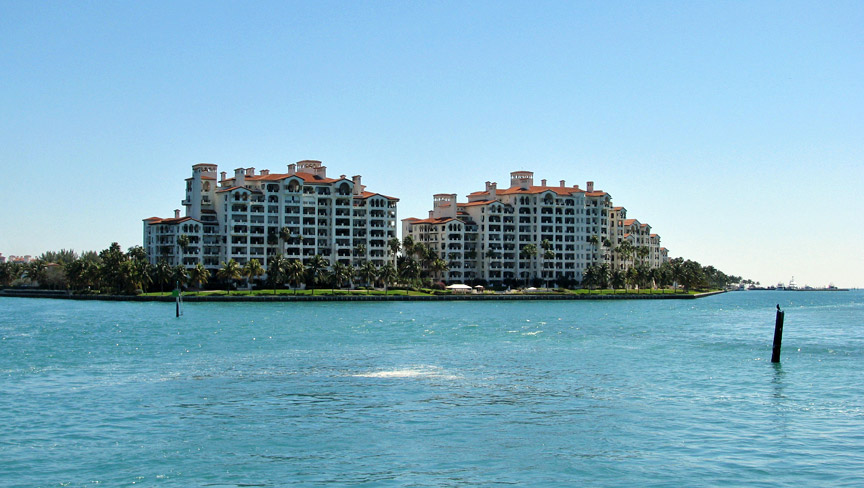 Fisher Island
Fisher Island is a census-designated place (CDP) located on an artificial island of the same name on unincorporated land in Miami-Dade County, Florida. As of the 2000 census, the CDP had only 218 households and a total population of 467 persons. The relatively small Miami Beach portion, at the extreme northeast part of the island, contains only one building.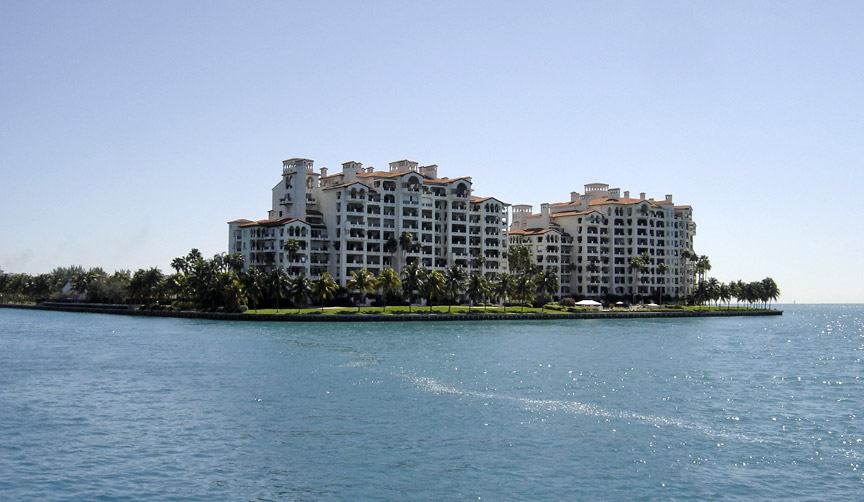 Named for automotive parts pioneer and Miami Beach developer Carl G. Fisher, who once owned it, Fisher Island is 3 miles off shore of Miami, Florida. No road or causeway connects to the island, which is accessible by private ferry and helicopter. Once a one-family island home of the Vanderbilts, and later several other millionaires, it was sold for development in 1960s. The property sat vacant for well over 15 years before development was begun for very limited and restrictive multi-family use. Today, Fisher Island is occupied again, but remains an exclusive and wealthy community. According to the U.S. Census Bureau, Fisher Island had the highest per capita income of any place in the United States in 2000.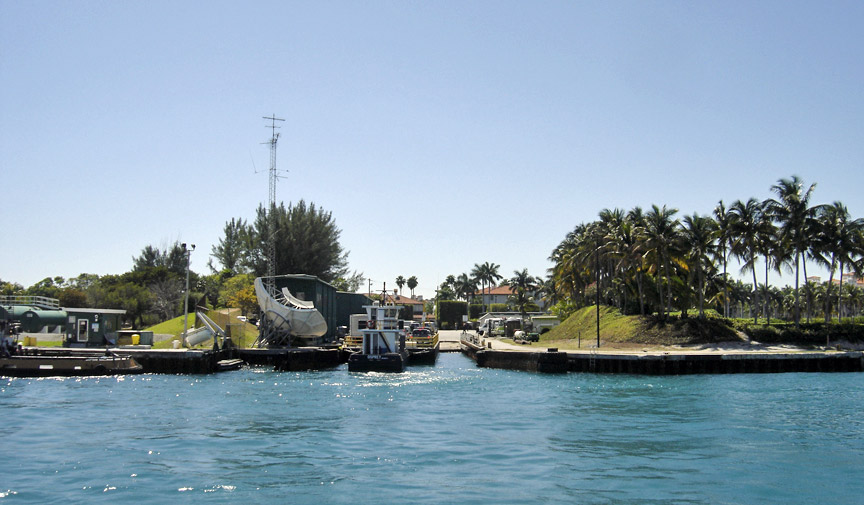 ferry dock
The island was created in 1905 by a dredging and land reclamation project in and around Miami Beach. Construction of Fisher Island began in 1919 when Carl G. Fisher, a land developer, purchased the property from businessman and real estate developer Dana A. Dorsey, southern Florida's first African American millionaire. In 1925 William Kissam Vanderbilt II traded a luxury yacht to Fisher for ownership of the island.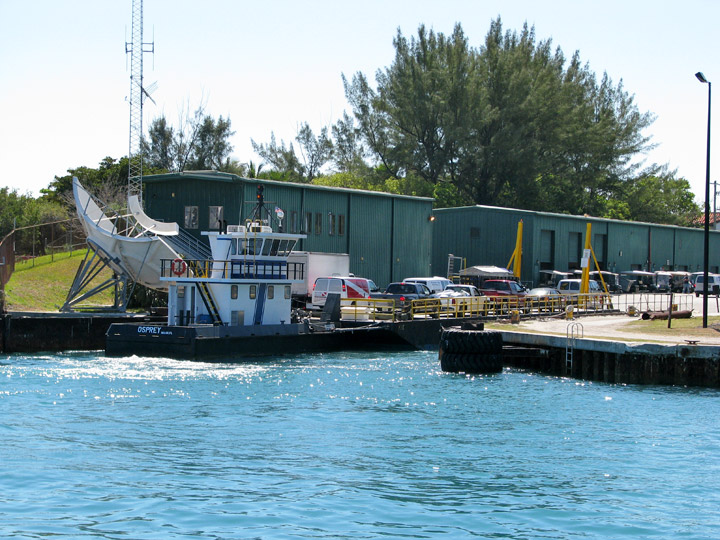 Fisher Island ferry
After Vanderbilt's death in 1944, ownership of the island passed to U.S. Steel heir Edward Moore. Moore died in the early 1950s, and Gar Wood, the millionaire inventor of hydraulic construction equipment, bought it. Wood, a speedboat enthusiast, kept the island a one-family retreat. In 1963, Wood sold to a development group that included local Key Biscayne millionaire Bebe Rebozo, Miami native and United States Senator George Smathers, and then former U.S. Vice President Richard Nixon, who had promised to leave politics. (Interestingly enough, during his subsequent Presidency from 1968-1973, and during the Watergate scandal, Nixon maintained a home on nearby Key Biscayne known as the "Key Biscayne Whitehouse" that was the former residence of Senator Smathers and next door to Rebozo, but none of the three ever resided on Fisher Island.)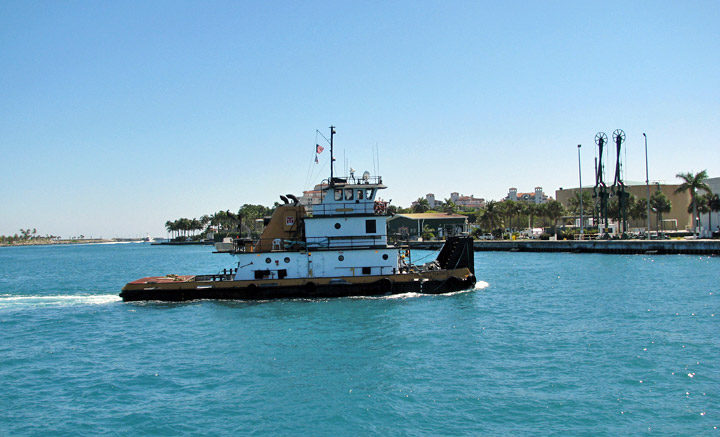 After years of legal battles and changes in ownership, further development on the island was finally started in the 1980s, with architecture matching the original 1920s Spanish style mansions. Although no longer a one-family island, in 2005, Fisher Island still remains somewhat inaccessible to the public and uninvited guests, and is as exclusive by modern standards as it was in the days of the Vanderbilts, providing similar refuge and retreat for its residents. The island contains mansions, a hotel, several apartment buildings, an observatory, and a country club. Boris Becker, Oprah Winfrey, and Mel Brooks are among the celebrities with homes on the island.

Text from Wikipedia
---
---