Million Dollar Highway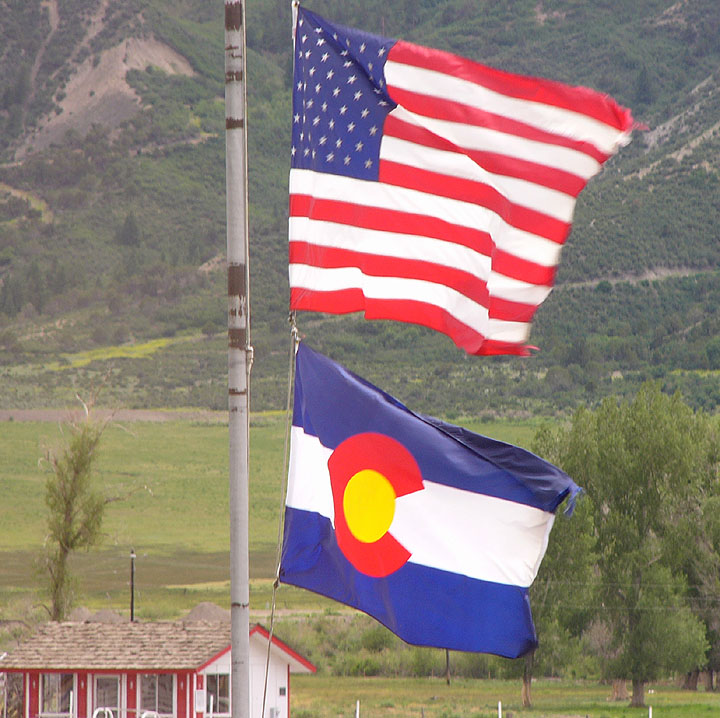 in the state of Colorado of the United States of America
is a special highway built in the late 1930's between
Silverton and Ouray
It was cut from the side of the mountain and became know as the
"Million Dollar Highway"
I traveled it in 1940 with my father when it was unpaved
with no guardrails.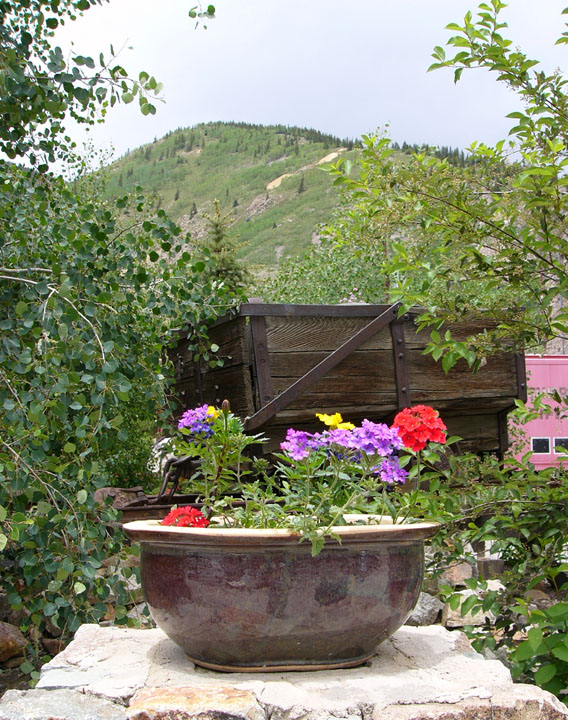 Silverton, a silver mining town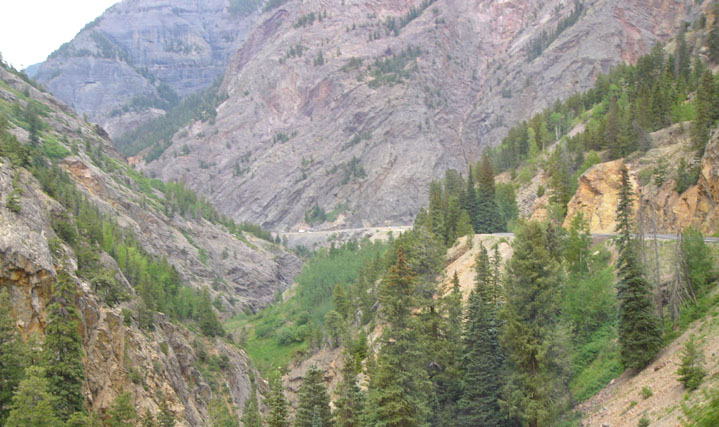 the paved highway, as it is in 2004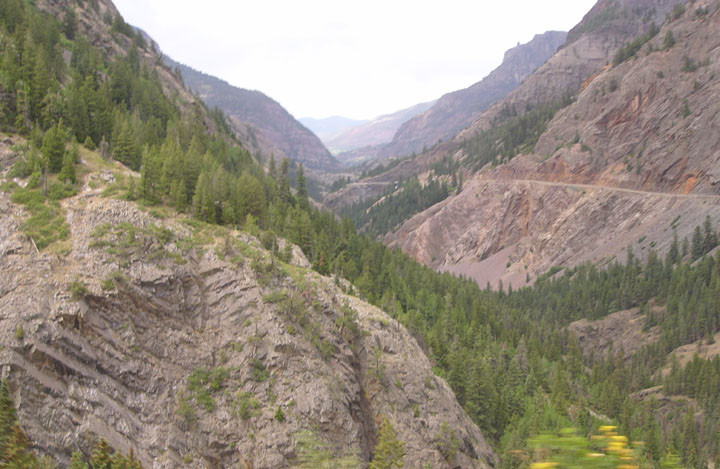 on the way to Ouray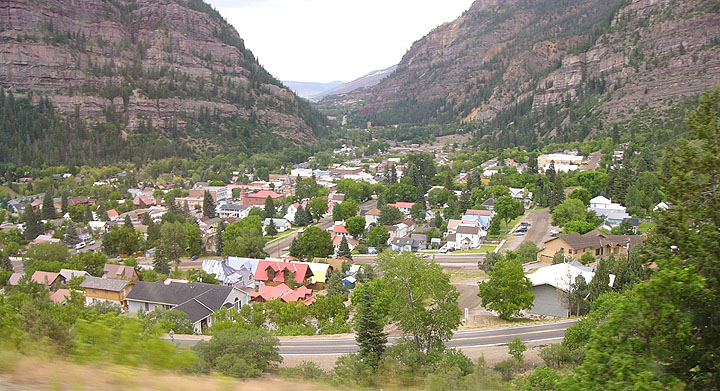 the town of Ouray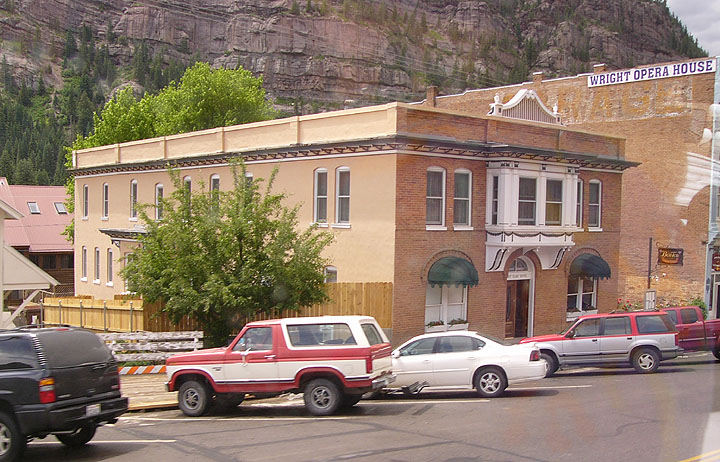 next to the Opera House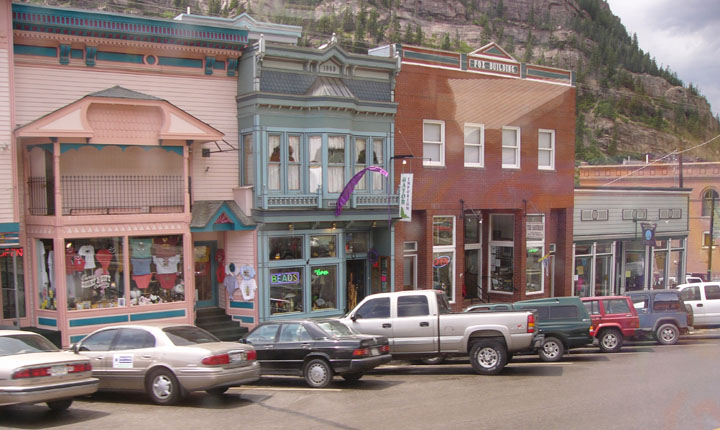 main street of Ouray
Located on the San Juan Skyway and majestically nestled in the San Juan Mountains, Ouray is crowned with natural beauty and grace. Between historic Victorian buildings lining the narrow streets and stunning peaks looming above, itís no wonder this mountain gem is known as the Switzerland of America. Glittering with small-town charm, unique shopping, great dining, fantastic natural hot springs and a vast gamut of outdoor activities, Ourayís ambiance and energy are matched by few.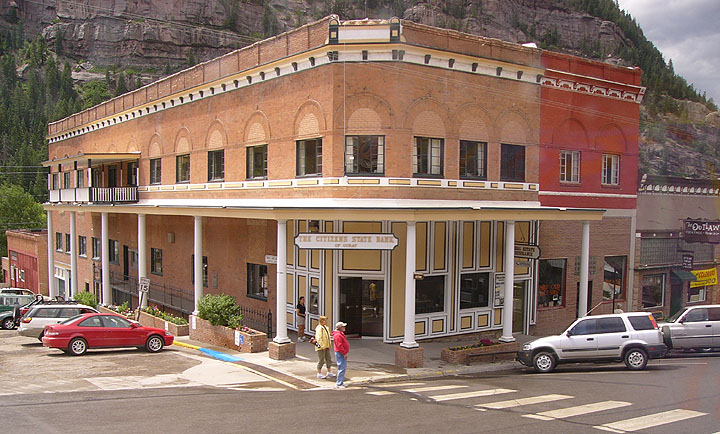 the bank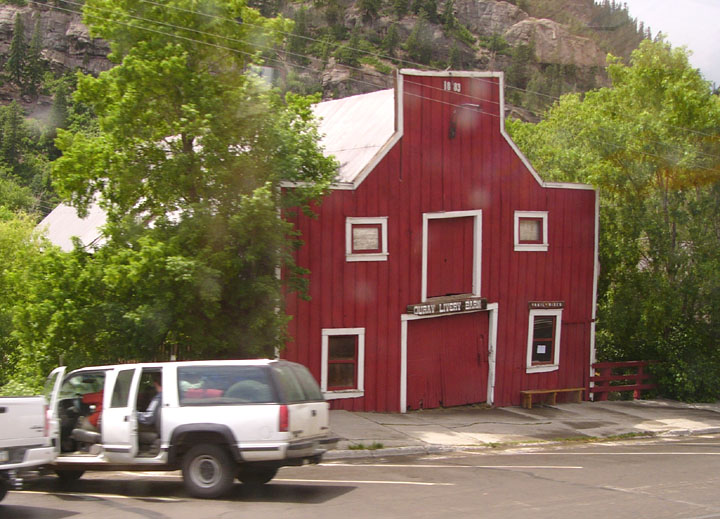 the livery stable
Ouray has three of the most incandescent, awe-inspiring waterfalls in Colorado. The Silver Shield and Lower Cascade Falls are mentionable. The Ouray Hot Springs and Pool is open year-round, providing the perfect setting for soaking muscles and soaking up views.
---
---