Fort Clatsop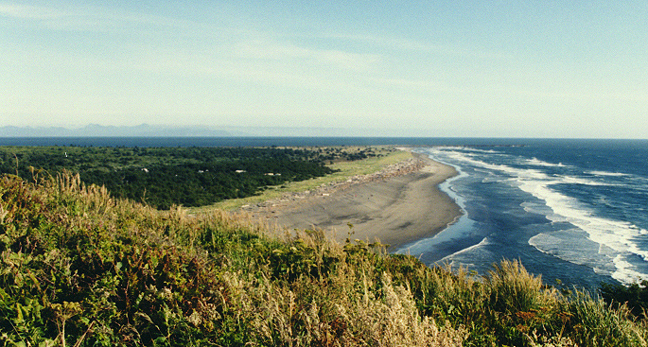 pacific coast
The Lewis and Clark Expedition
When Thomas Jefferson became president of the United States in 1801, the new nation was already expanding to the west. In 1803, in a transaction called the Louisiana Purchase, the United States acquired territory from France that was roughly bounded by the 49th parallel to the north, the Rocky Mountains to the west, the Mississippi to the east, and the Gulf of Mexico to the south. To explore the land and to discover whether the Missouri and Columbia rivers together formed a continental waterway, Jefferson sent out the Lewis and Clark Expedition.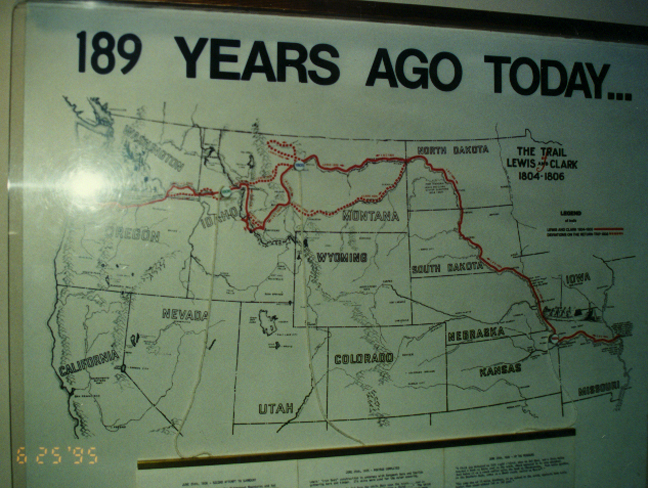 expedition route
Captain Meriwether Lewis and Lieutenant William Clark launched their expedition from near St. Louis in 1804. In the beginning of 1805, the team followed the Missouri and Jefferson rivers into the Rockies, crossed the Continental Divide with the help of the Shoshone woman Sacajawea. On October 16, 1805, they reached the Columbia River. In November they arrived at the Pacific Ocean, and the next spring, after wintering at Fort Clatsop, Oregon, they returned up the Columbia River and explored the Willamette River.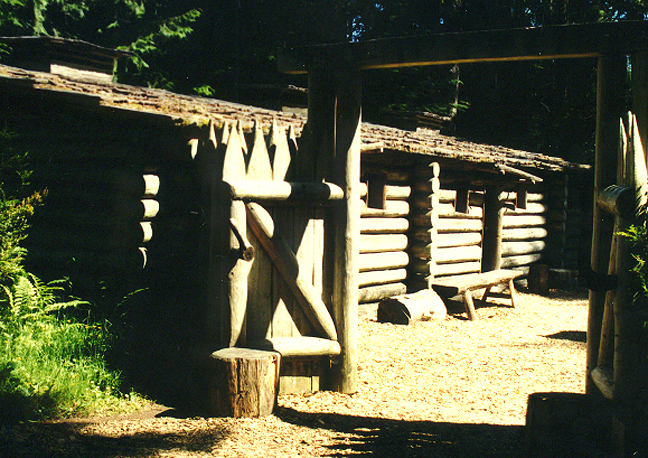 Fort Clatsop
The expeditionís successful return to St. Louis in the fall of 1806 touched off a great interest in the Northwest. Although Lewis and Clark found no easy route linking the Missouri to the Columbia, they had successfully opened the way to lands beyond the Rockies.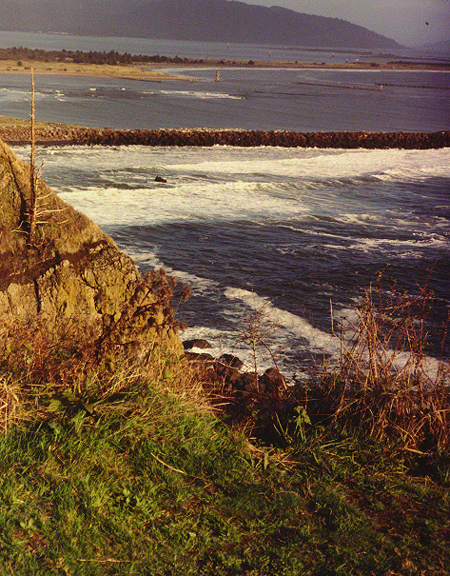 entrance to the Columbia river
Astoria
Fur traders sent by the American merchant John Jacob Astor founded Astoria in 1811. Their post, named for Astor, played a key role in claims by the United States to the Oregon country. Astoria was incorporated in 1876. Nearby Fort Clatsop National Memorial contains a reconstruction of the fort where the Lewis and Clark Expedition spent the winter of 1805-1806.
Text from Microsoft Encarta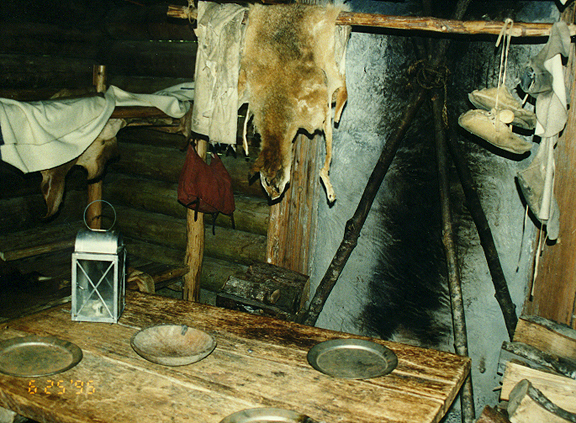 living quarters at Fort Clatsop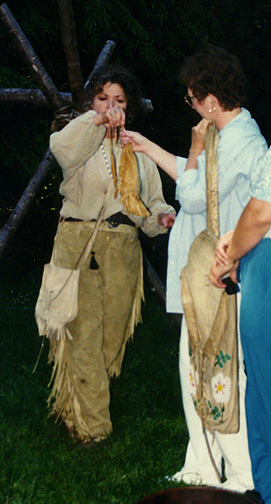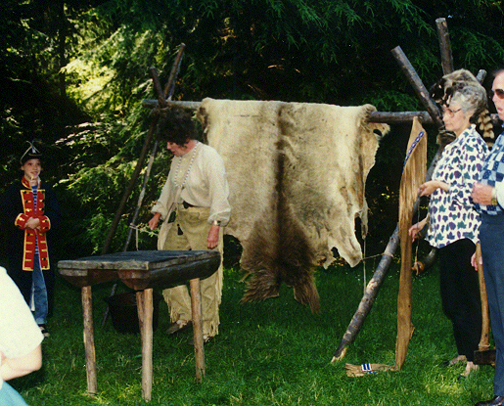 presenter tells the story of Lewis and Clark