New Orleans
Photos from 1962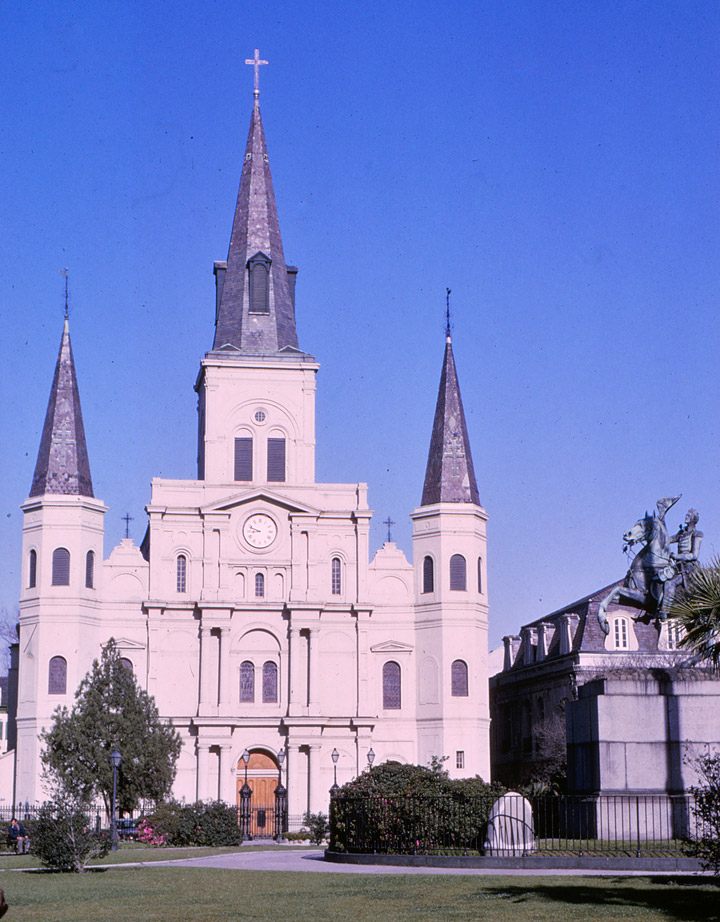 the cathedral on Jackson square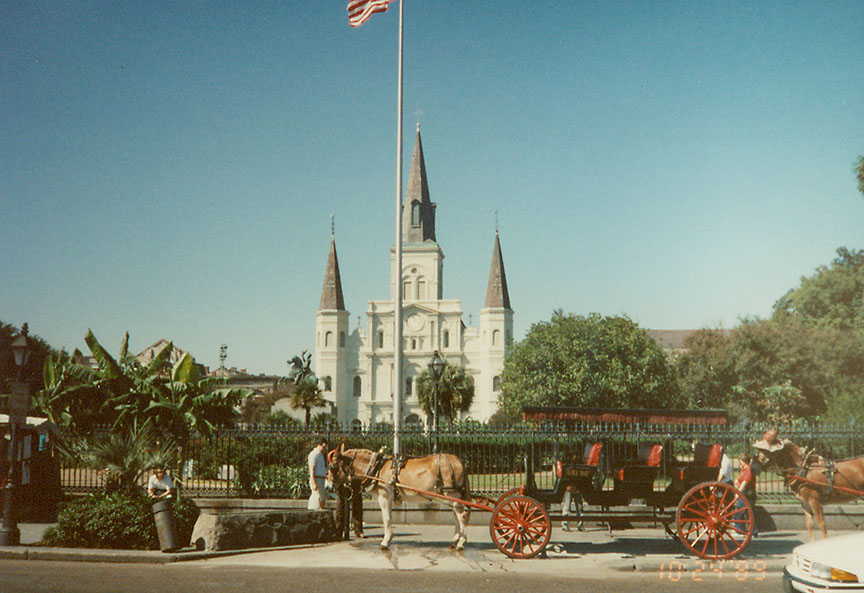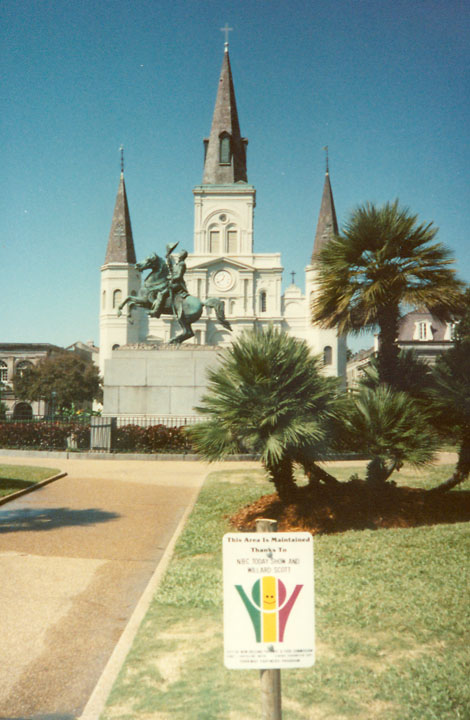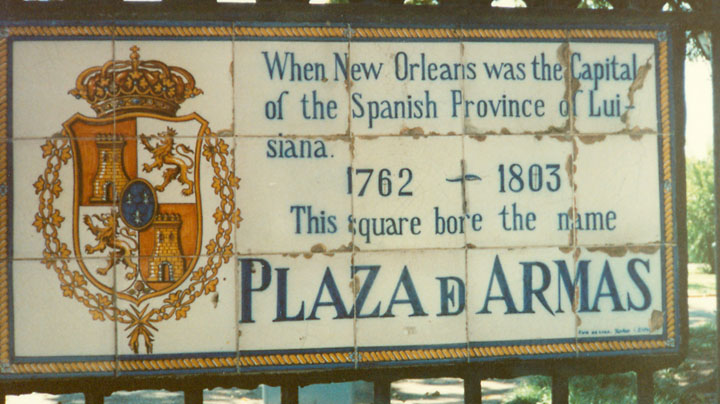 New Orleans city, southeastern Louisiana, U.S. Unquestionably one of the most distinctive cities of the New World, New Orleans was established at great cost in an environment of conflict. Its strategic position, commanding the mouth of the great Mississippi-Missouri river system, which drains the rich interior of North America, made it a pawn in the struggles of Europeans for the control of North America.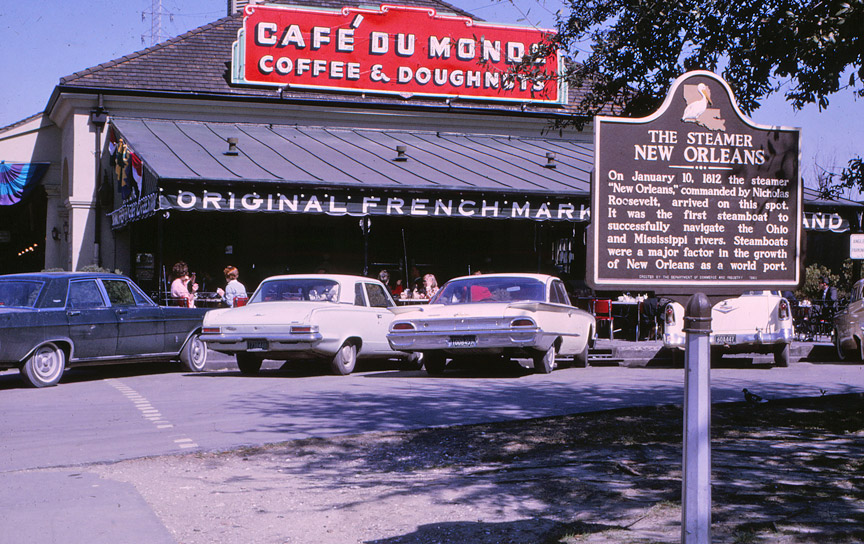 Cafe du Monde in the French Market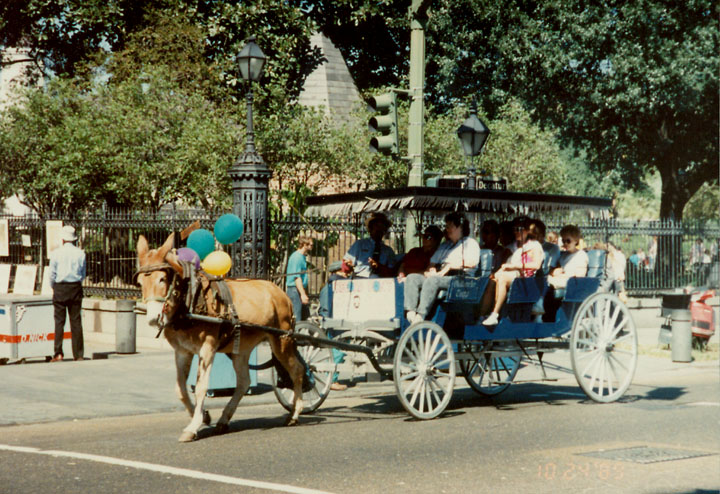 As a result, the peoples of New Orleans evolved a unique culture and society, while at the same time blending many heritages. Its citizens of African descent provided a special contribution in making New Orleans the birthplace of jazz.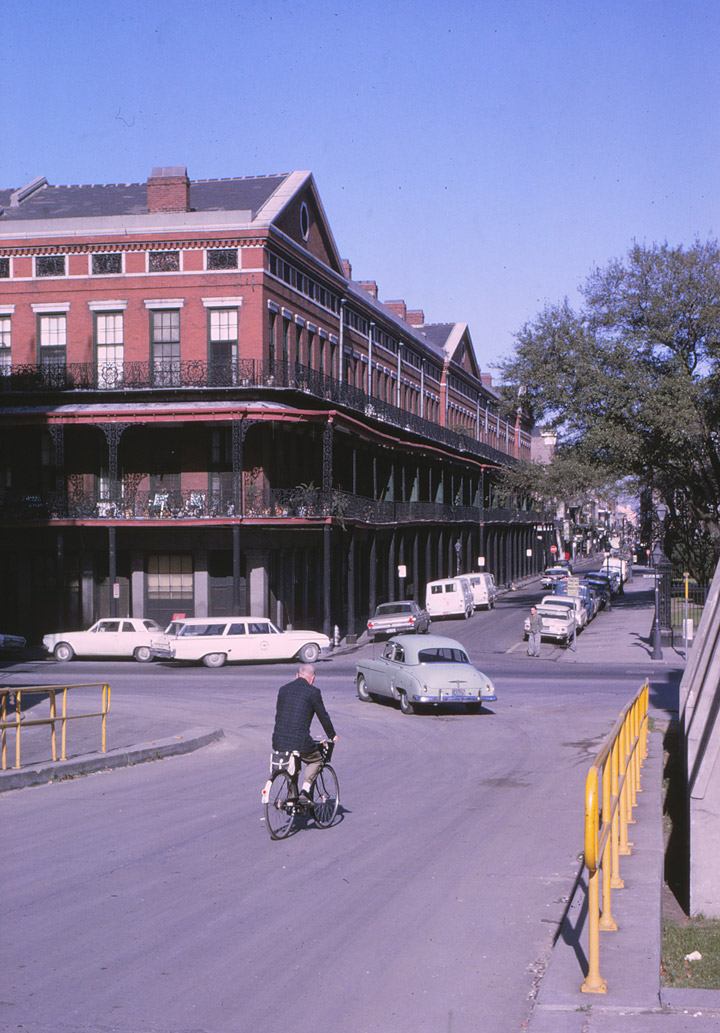 St. Anne street in the Old Quarter (Vieux Carre)
(note the balconies)
New Orleans is a city of paradox and contrast: while it shares the urban problems afflicting other U.S. cities, it has nevertheless preserved an exuberant and uninhibited spirit, perhaps best exemplified by its Carnival season, which culminates in the famous annual Mardi Gras, when more than1,000,000 people throng the streets.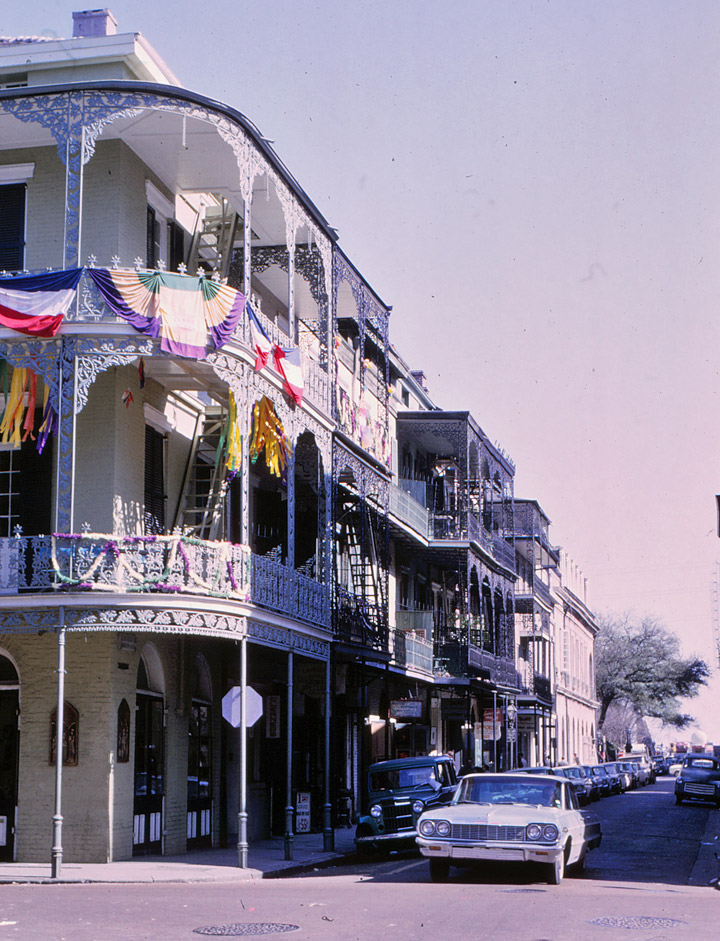 iron railing balconies on the street in the Old Quarter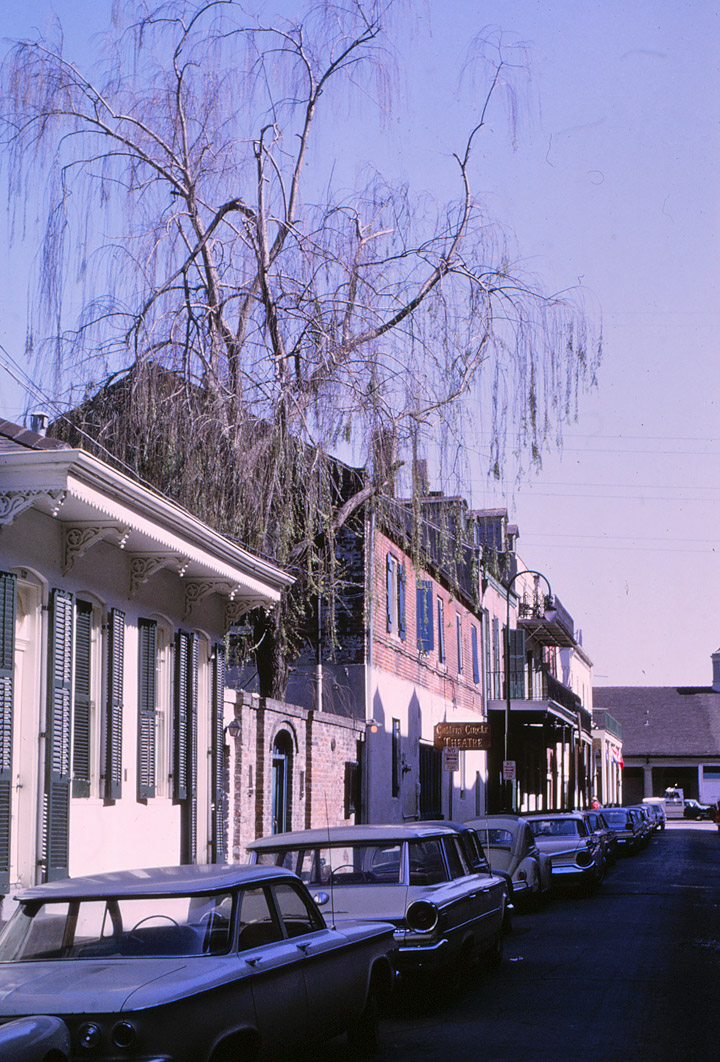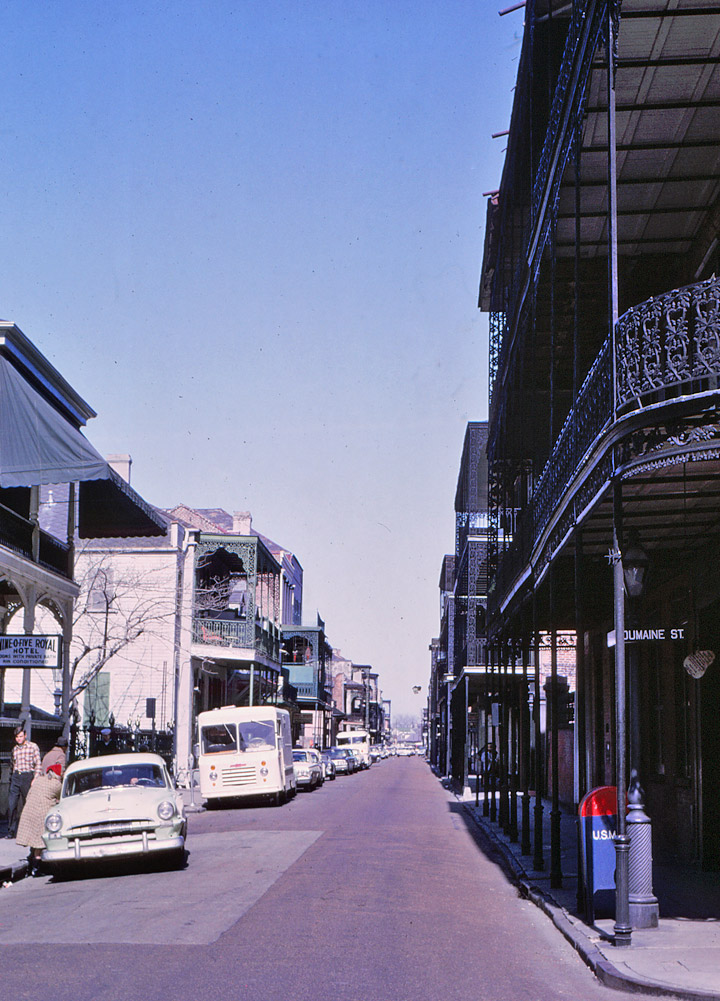 The city also has a solid economic base: it is the largest city in Louisiana, the second port of the United States in tonnage handled, a major tourist resort, and a medical, industrial, and educational centre. Area city, 199 square miles (516 square km); metropolitan area, 1,907 square miles (4,939 square km). Pop. (1990) city, 496,938; metropolitan area, 1,285,270; (2000) city, 484,674; metropolitan area, 1,337,726.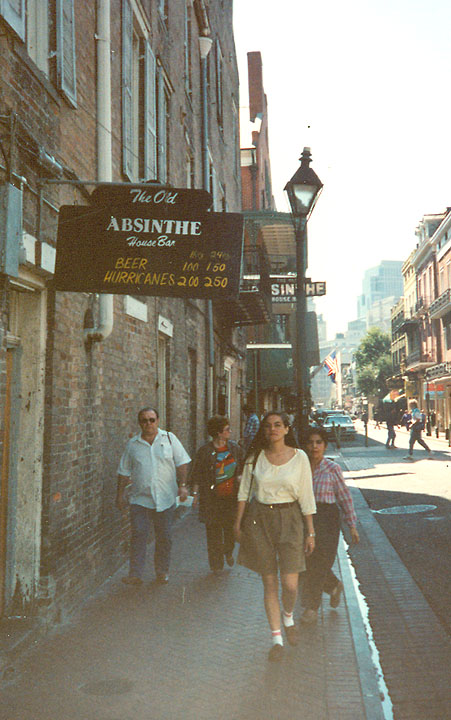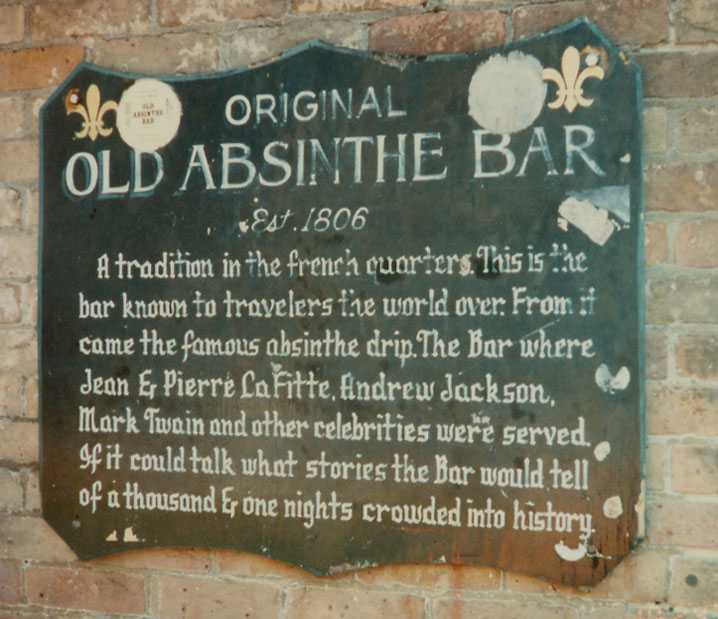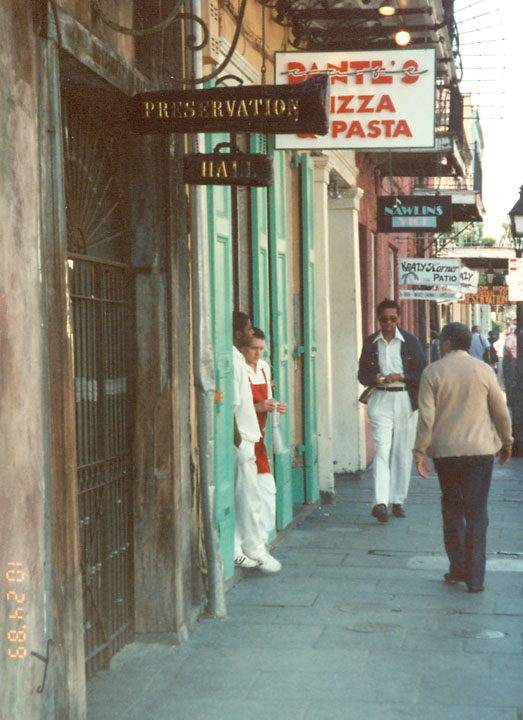 Preservation Hall, home of traditional New Orleans jazz.
Bourbon Street is famous for its nightclubs, where music (notably jazz) and risqué floor shows are a specialty. Devotees of jazz may also visit Preservation Hall, where revivals of traditional styles may be heard. The New Orleans Jazz Club established a Jazz Museum and later donated the collection to the Louisiana State Museum system.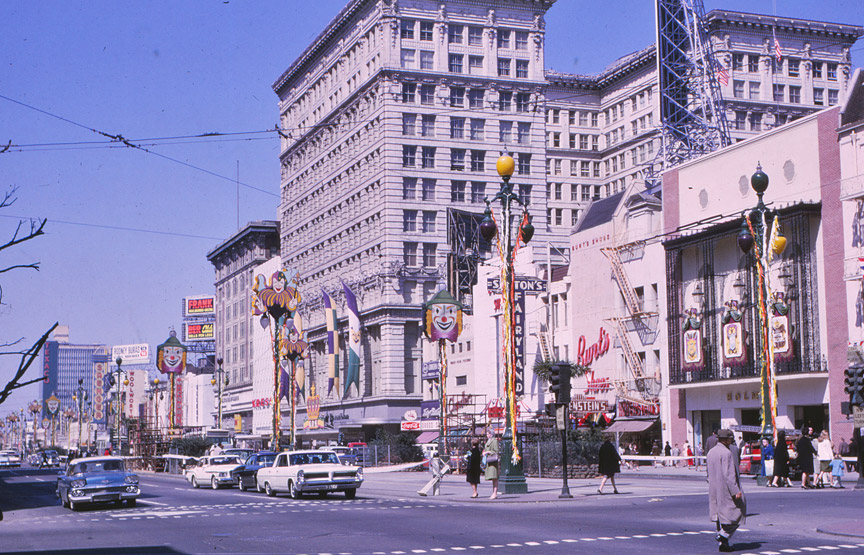 Canal Street in 1962 at Mardi Gras time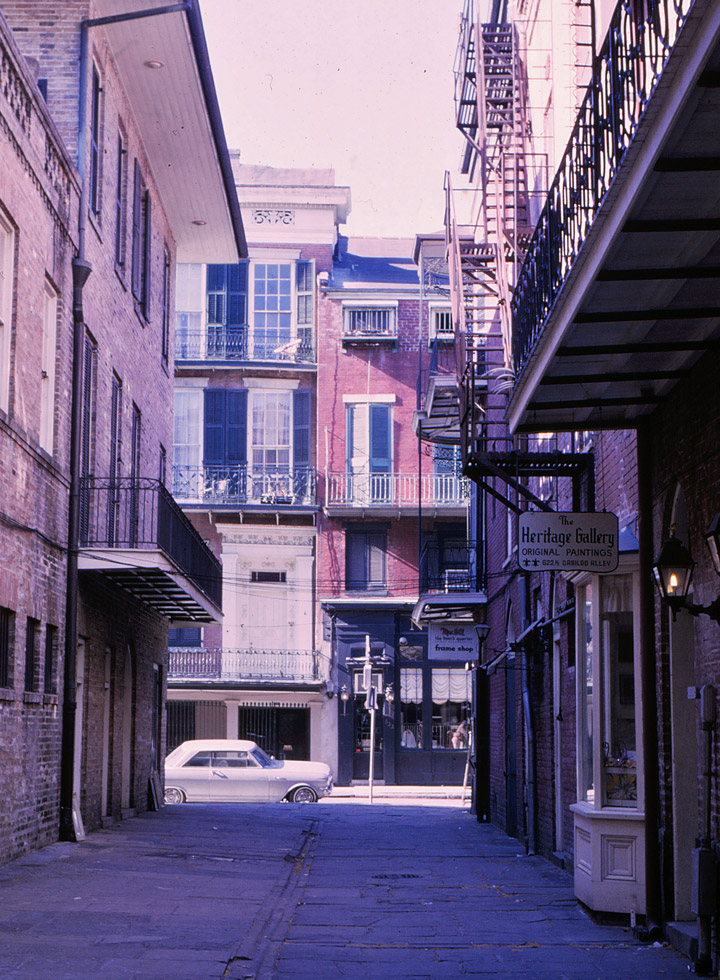 street in the Old Quarter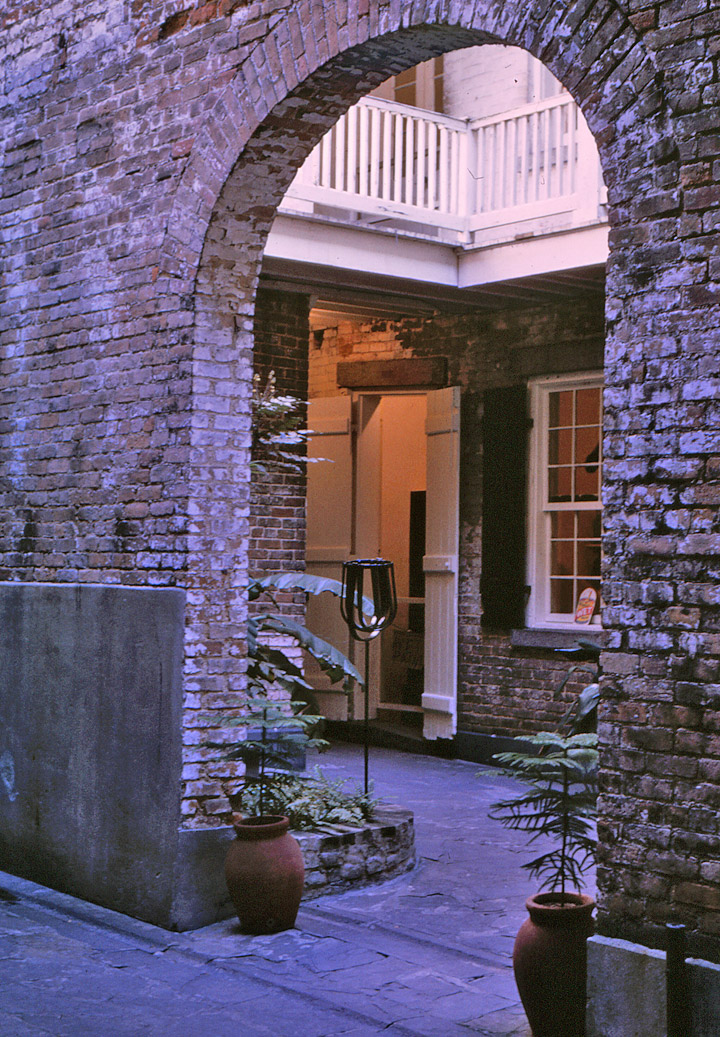 doorway to an interior apartment

Louis Armstrong Park
the
Old Grave Yard of New Orleans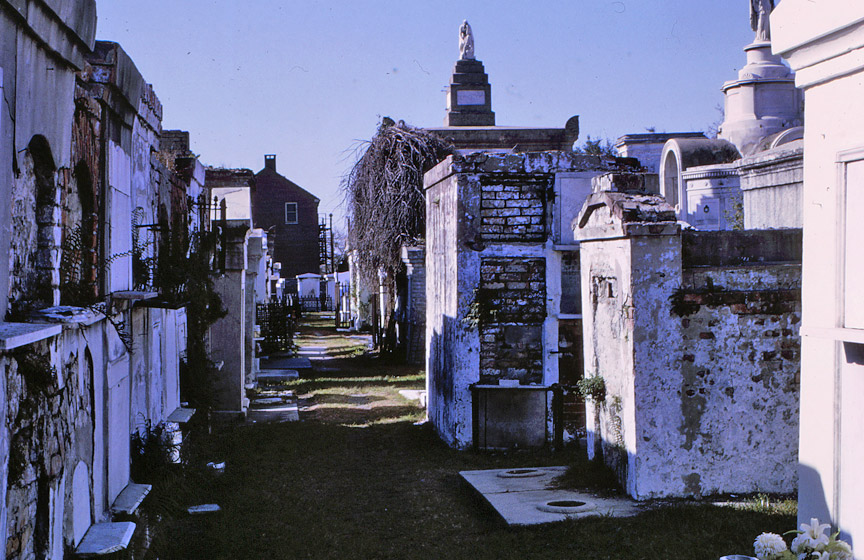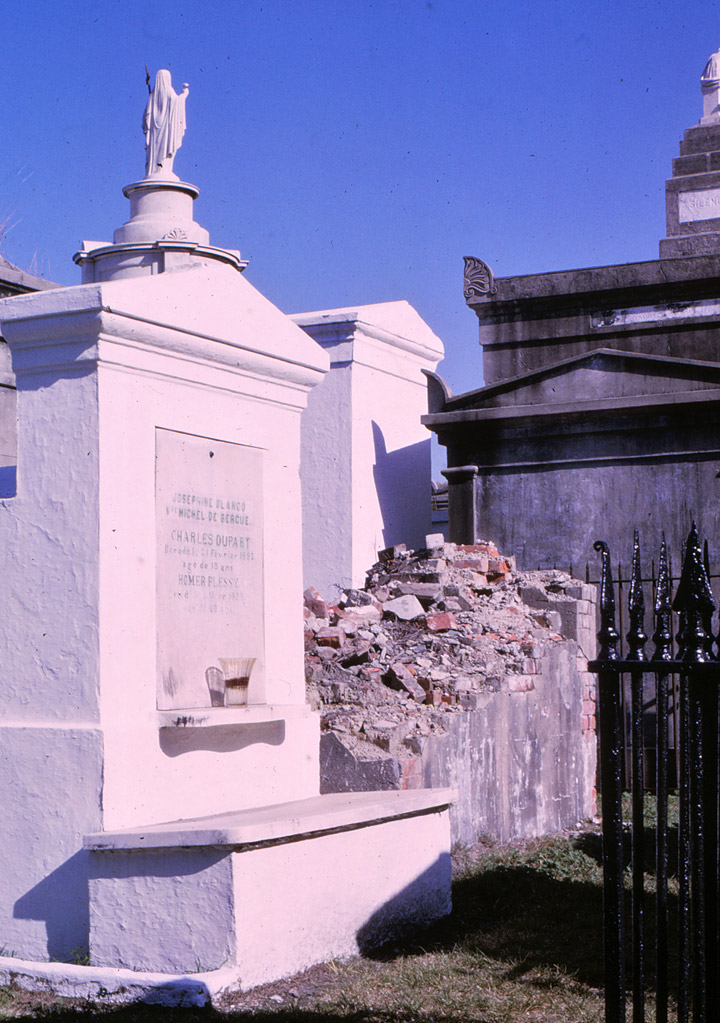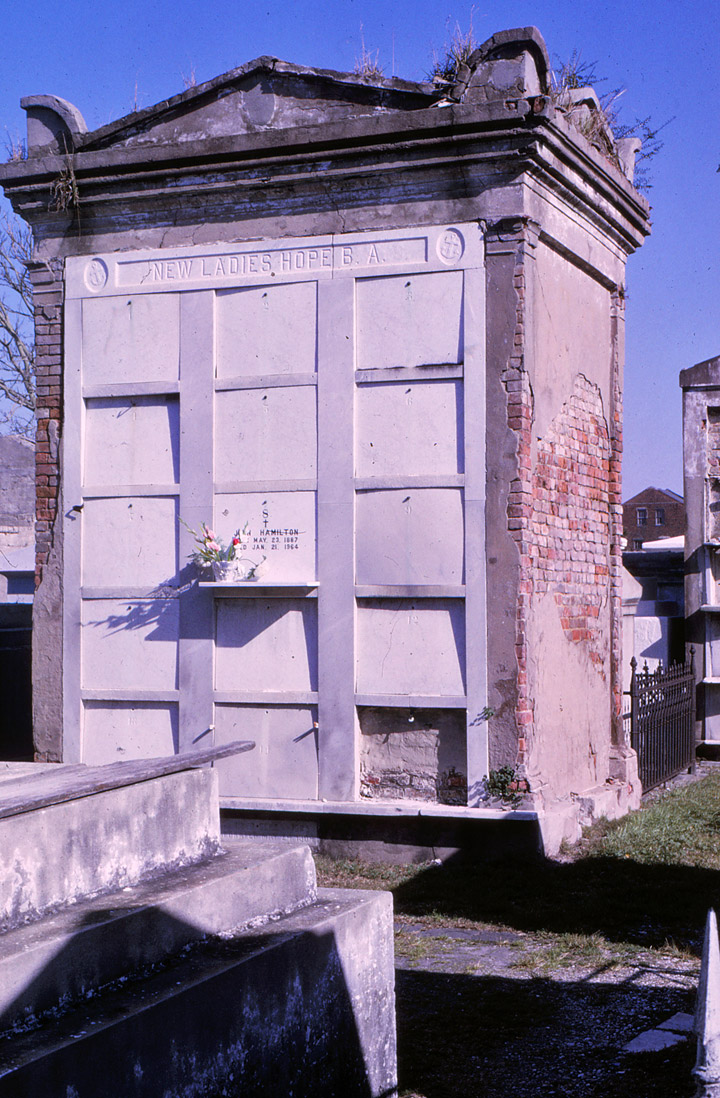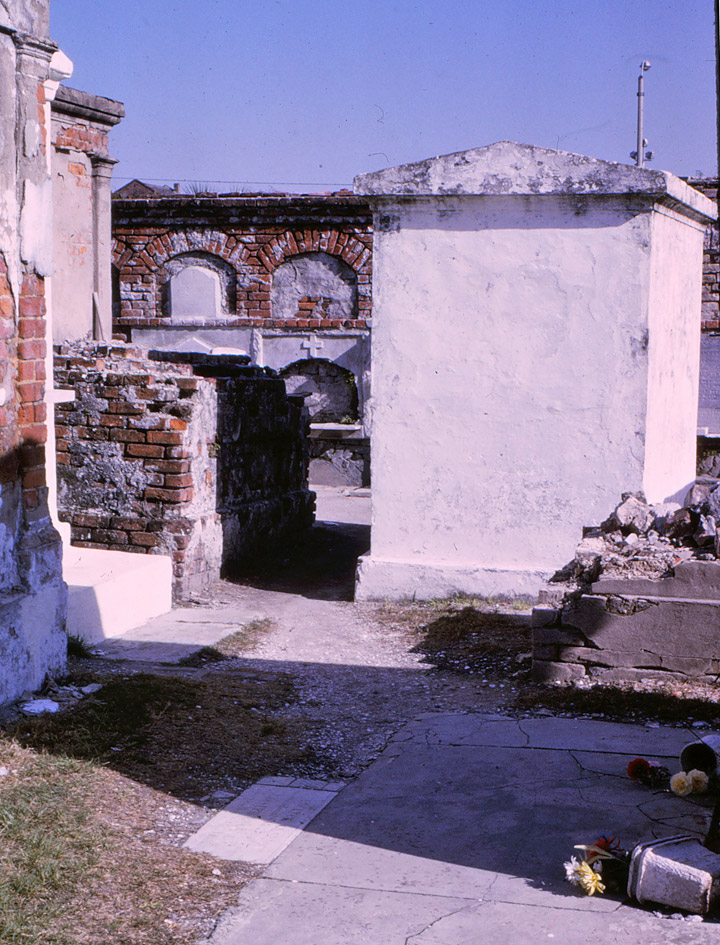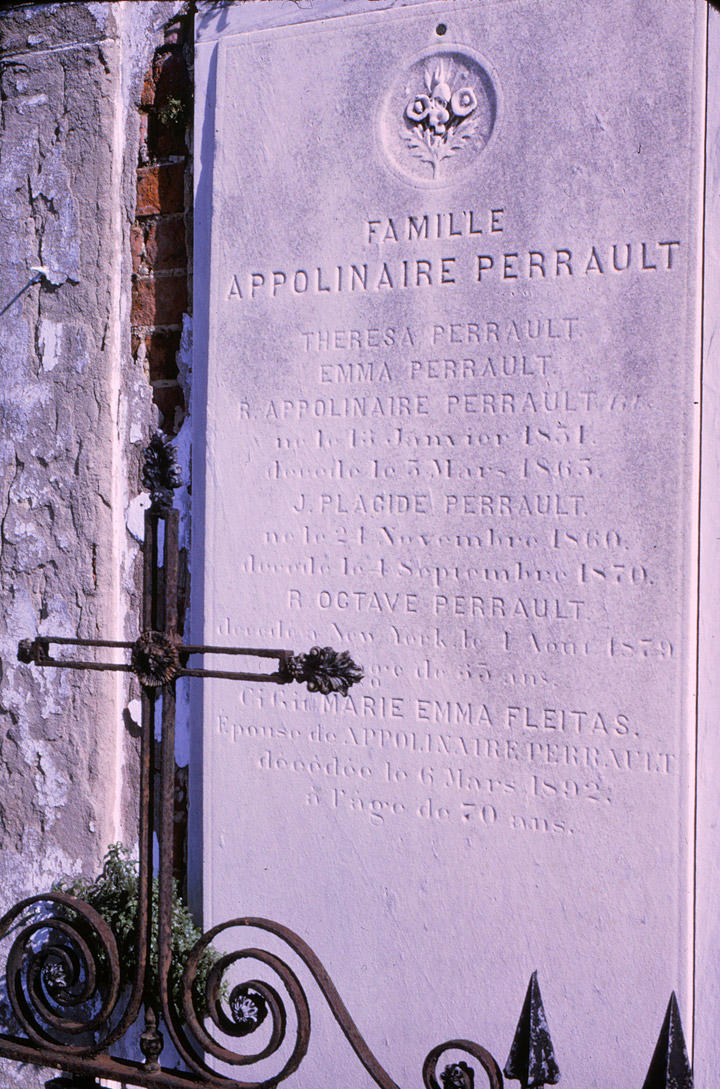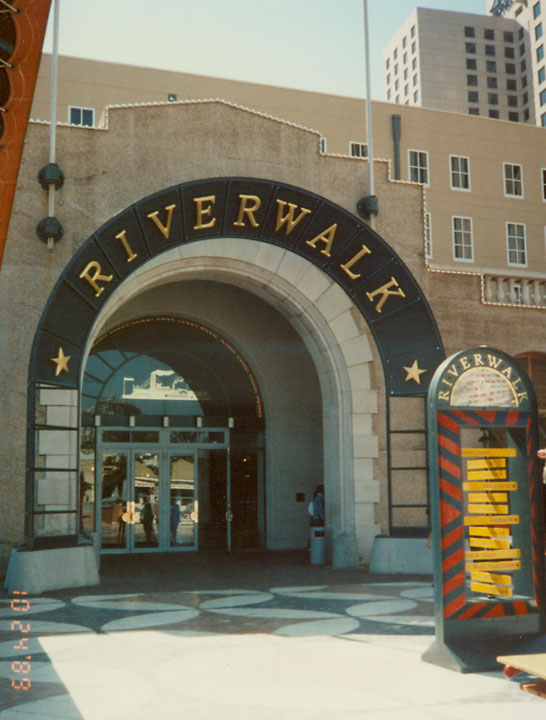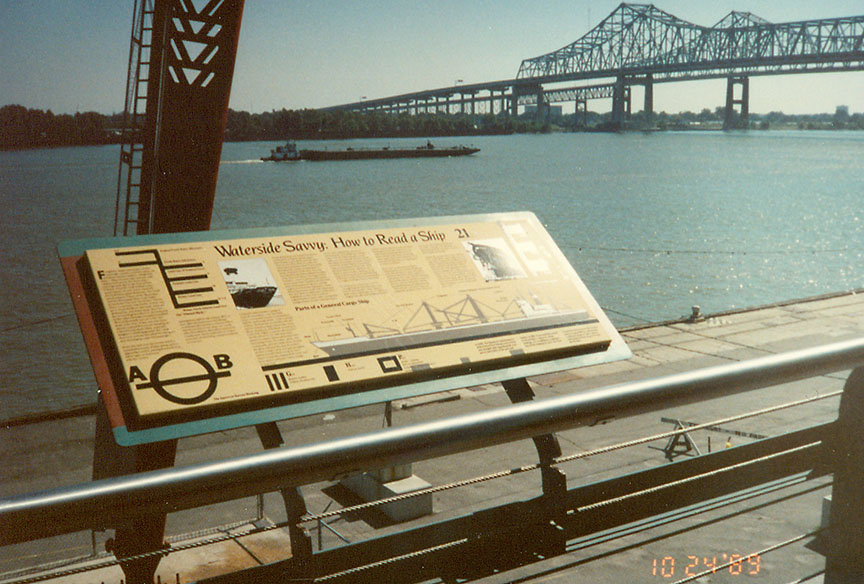 waterfront of the Mississippi river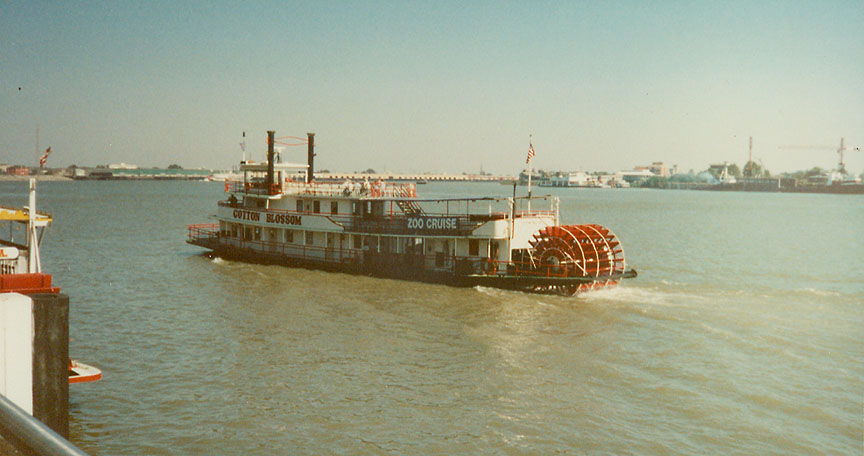 Link to Photos of the Katrina devastation of September 2005
a PowerPoint presentation (PowerPoint Viewer required)