Jamestown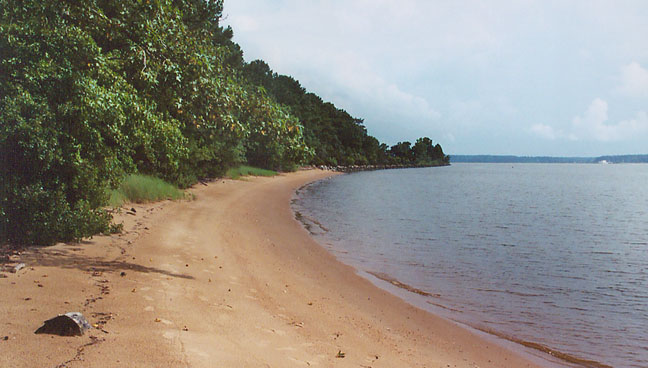 along the James River
Jamestown (Virginia), former village of Virginia, the first permanent English settlement in America. It is located in present-day James City County, on an island in the James River, southeast of Richmond, part of the 3816-hectare (9430-acre) Colonial National Historical Park.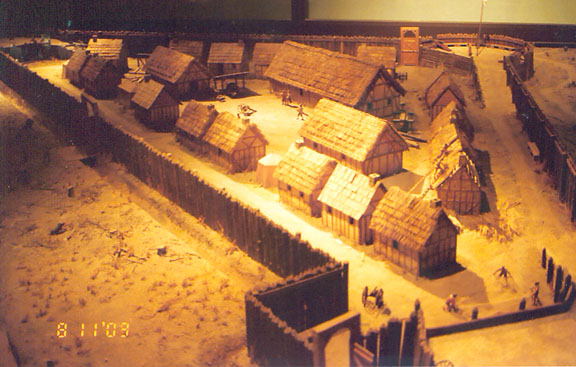 the Jamestown colony
Jamestown was founded on May 14, 1607, by a small group led by Captain Christopher Newport, who was hired by the London Company to transport colonists. Many settlers died from famine and disease in the winter of 1609-10. The survivors were encouraged to stay in Jamestown by the arrival of new settlers and supplies the following June.

Commemoration of the Colony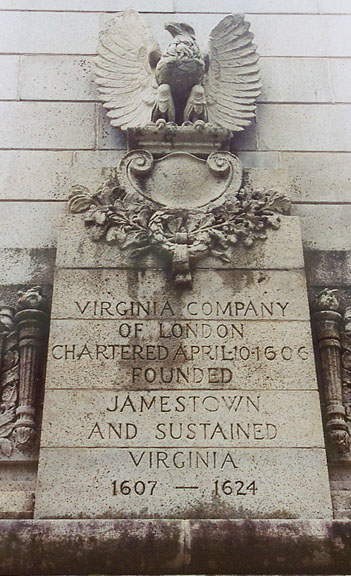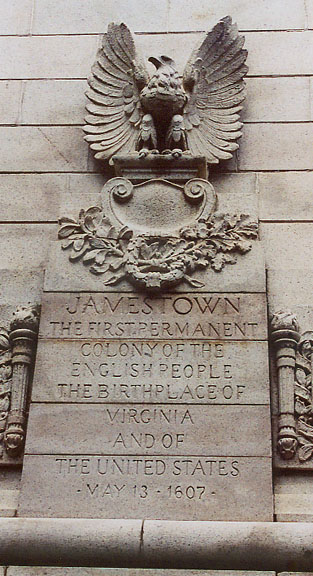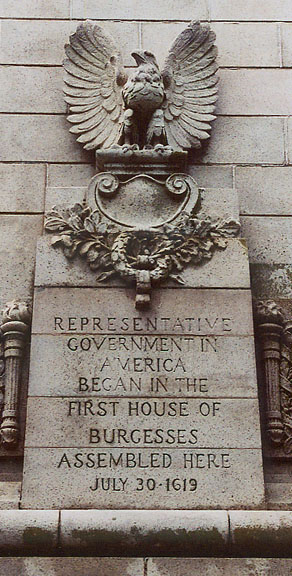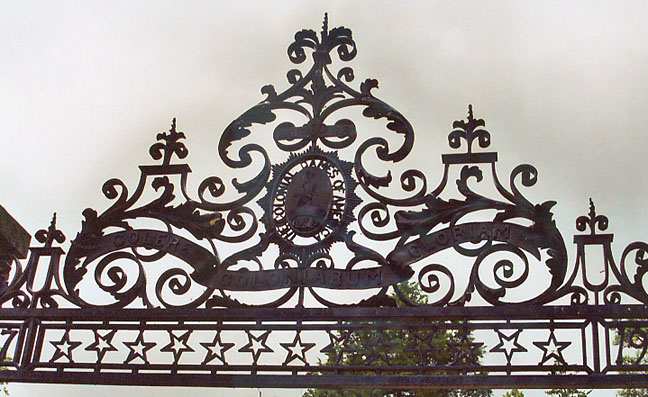 iron work grill erected by the The Colonial Dames of America

In 1612 tobacco growing was started. The colony prospered and became the capital of Virginia. In 1619 the first representative assembly in America was held here. In the same year, at Jamestown, the first Africans were imported into the original 13 English colonies. The village was often attacked by Native Americans. In 1622, 350 colonists were killed; 500 in 1644.

John Smith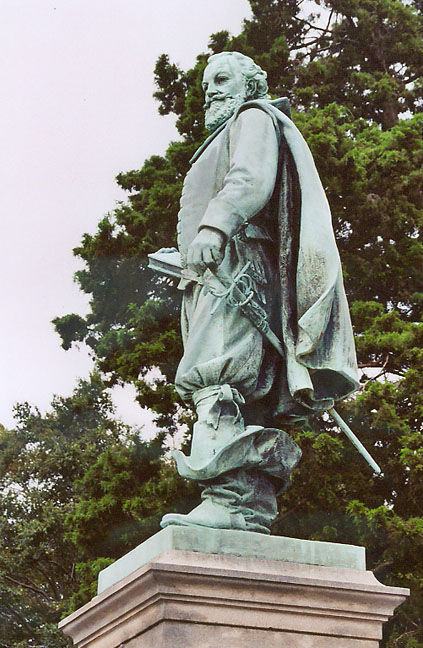 the man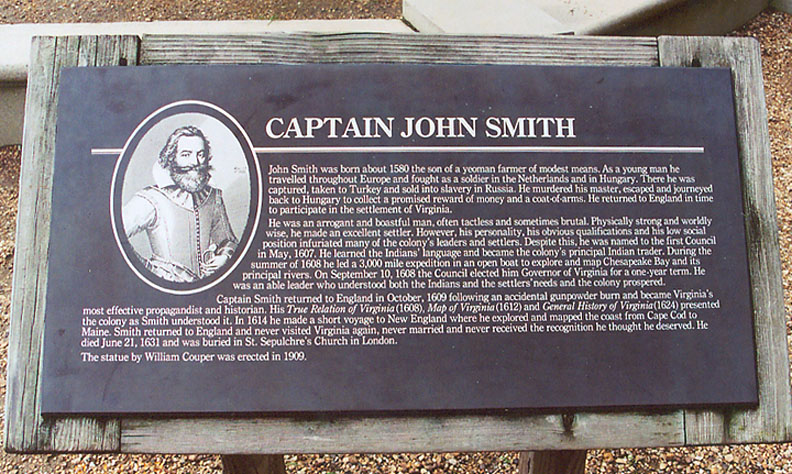 the marker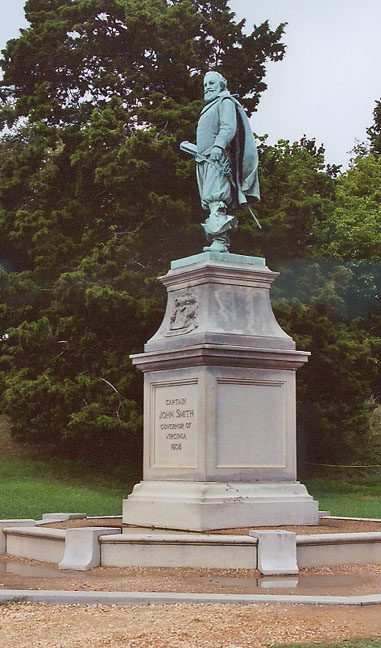 full statue

Colonists rebelling against the rule of Governor William Berkeley burned Jamestown in 1676. The seat of government was moved to the Middle Plantation (now Williamsburg) in 1699, and Jamestown was deserted.

Jamestown Church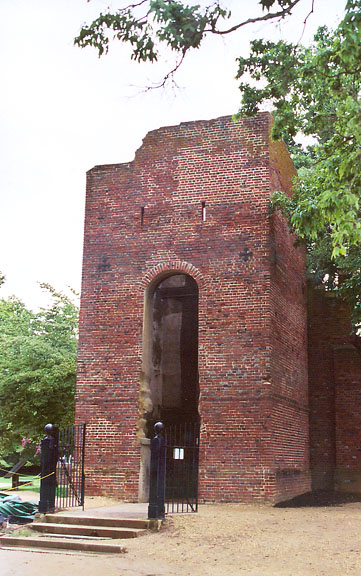 original church tower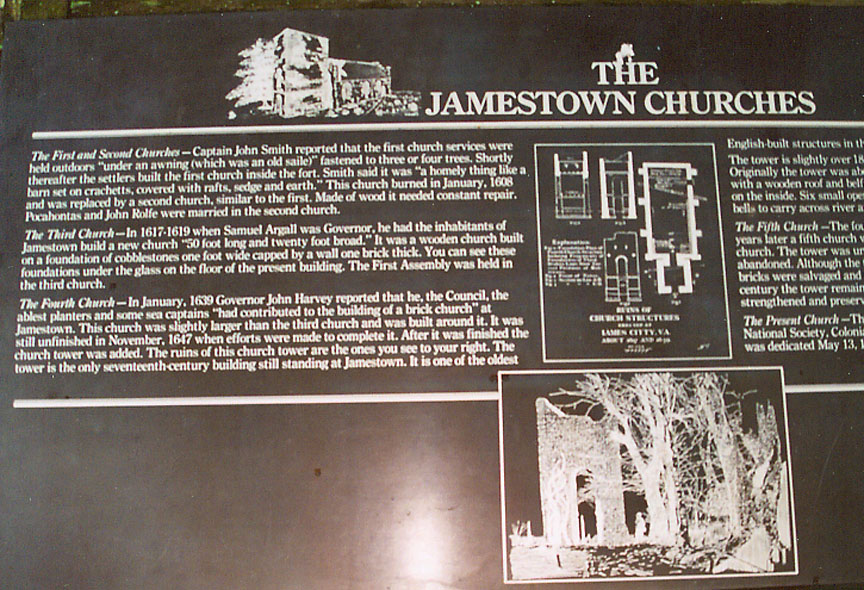 church history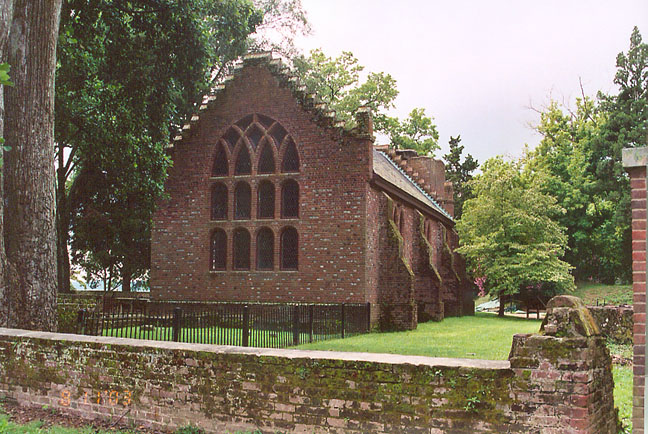 present church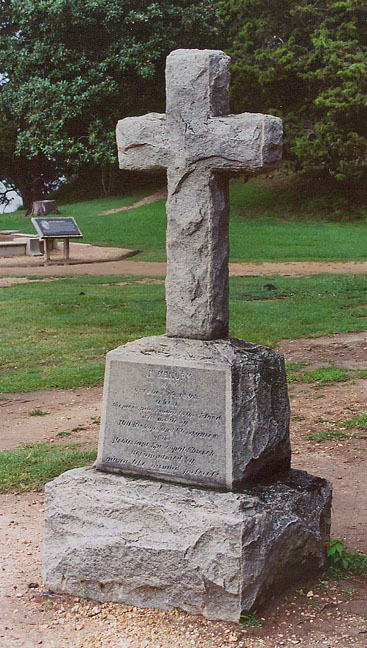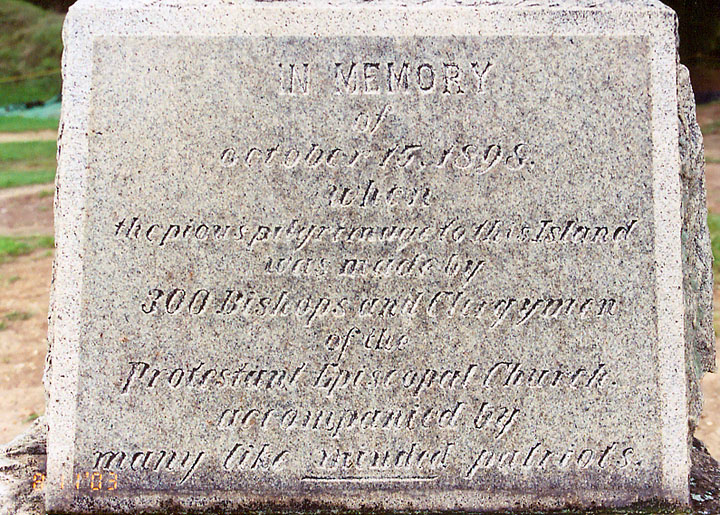 a gathering of Episcopal Bishops and "many like minded patriots"
held in 1898 to mark the spot of the first establishment of the
Church of England in the colonies of North America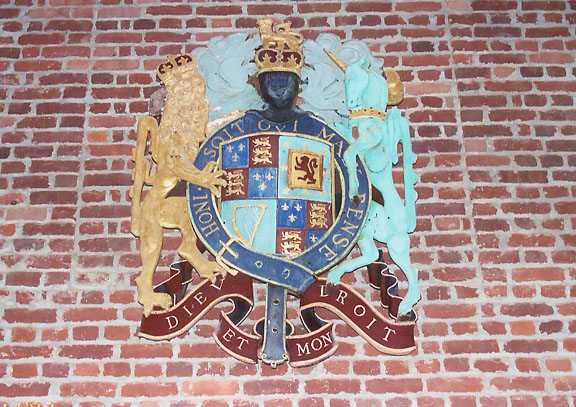 Georgian arms in the present church

The National Park Service and the Association for the Preservation of Virginia Antiquities (which owns 9 hectares/23 acres of the island), have excavated and restored the area. The Jamestown Archaeological Laboratory contains relics unearthed by National Park Service excavations.

Pocahontas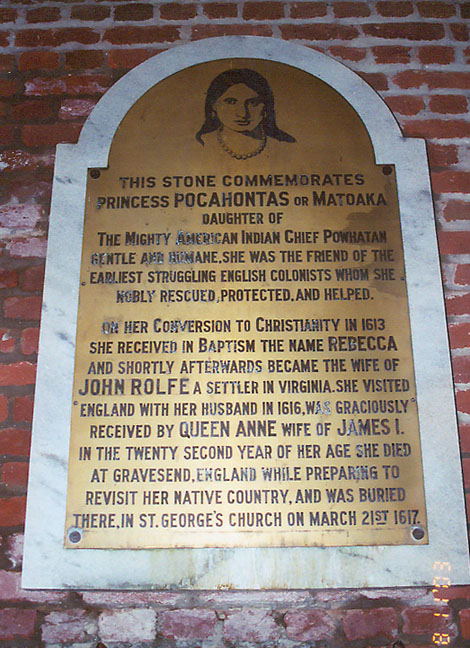 memorial plaque in the church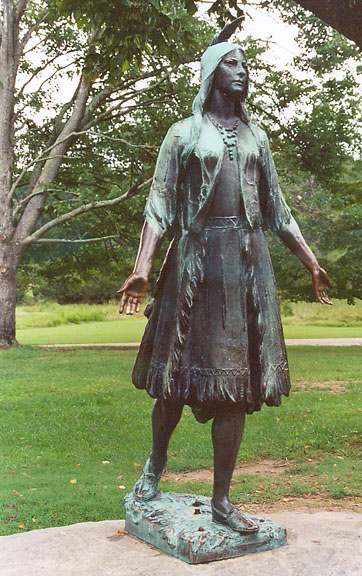 statue by William Ordway Partridge, erected in 1922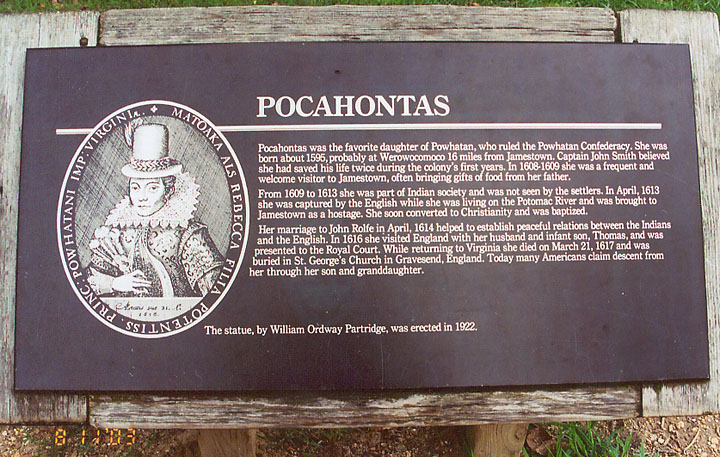 marker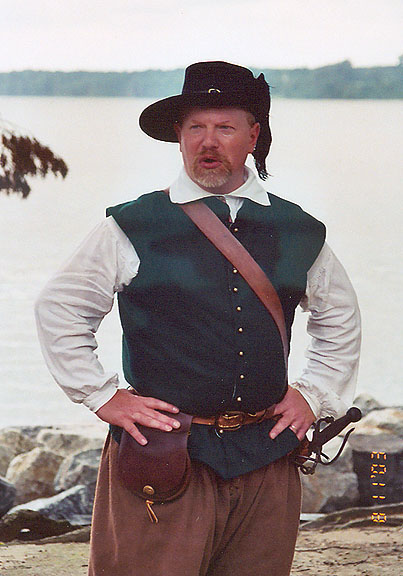 Col Thomas Lygon
a living history re-enactor tells the Jamestown story
Jamestown Festival Park, adjacent to the national park, has full-scale replicas of early ships and a re-creation of James Fort (1607). Pavilions depict Native American and English cultures.

Text from Microsoft Encarta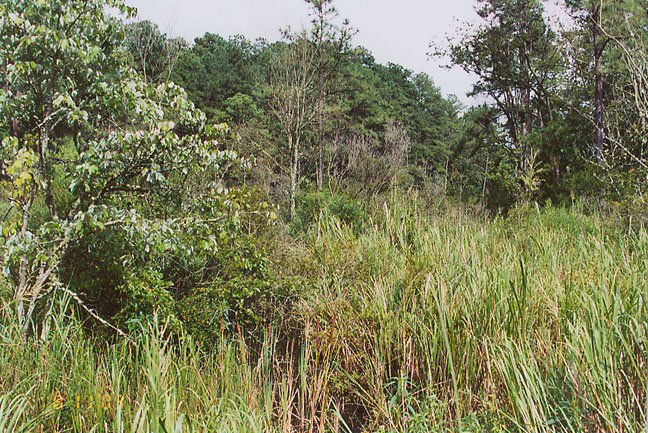 the area around Jamestown is still a marsh
(moving the seat of government to Middle Plantation, Williamsburg, a much healthier solution)

Return to Williamsburg Elderhostel page