Williamsburg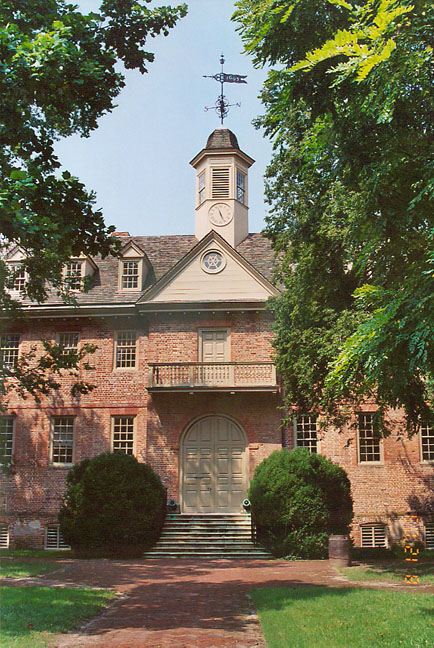 Wren building of the College of William and Mary
Williamsburg (Virginia), city, seat of (but administratively independent of) James City County, southeastern Virginia, on a peninsula between the York and James rivers; incorporated 1722. Tourism is a major industry, and the College of William and Mary, Eastern State Hospital (1773), and a number of manufacturing firms also contribute to the city's economy.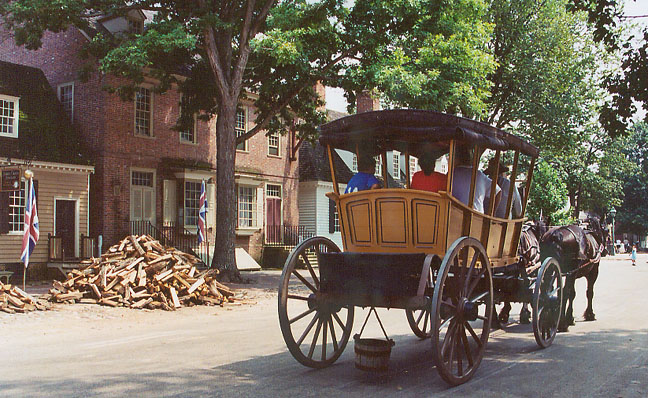 on the Duke of Gloucester Street
More Photos from Duke of Gloucester Street

The community, settled in 1633 as Middle Plantation, was made the capital of Virginia in 1699 and renamed Williamsburg in honor of William III of England. It subsequently became a social and cultural center, and notable political debates preceding the American Revolution were held here.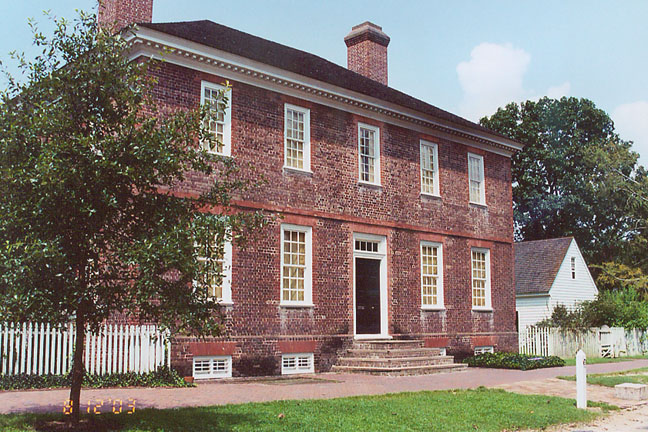 Wythe house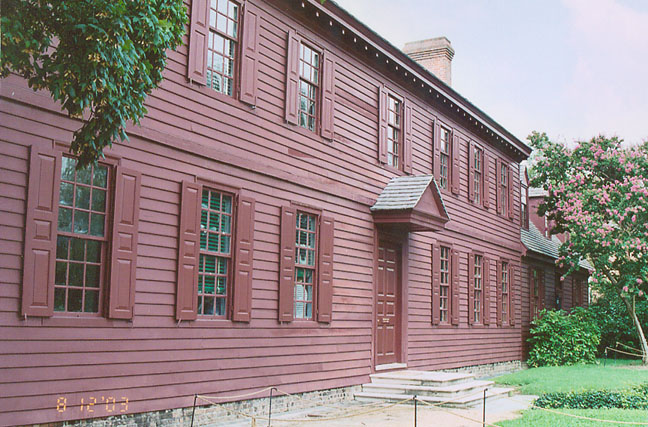 Randolph House
More Photos of Williamsburg homes
The seat of state government was transferred to Richmond in 1780, and Williamsburg declined in importance. During the American Civil War, the city was captured, in May 1862, by Union forces under General George B. McClellan.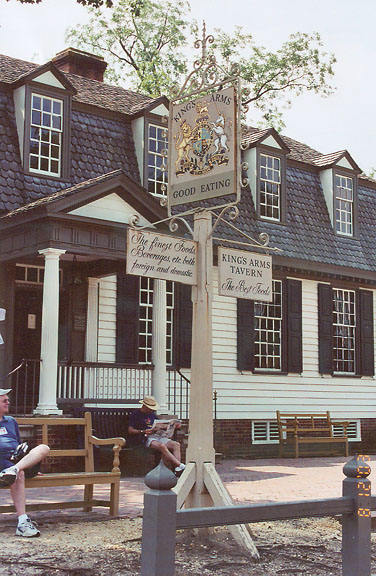 tavern on Duke of Gloucester street
More Photos of Williamsburg taverns
merchant on Duke of Gloucester street
More Photos of Williamsburg Colonial Merchants

Beginning in 1926 the historic area of Williamsburg, in the heart of the modern city, was restored along colonial lines, a project principally financed by the American philanthropist John D. Rockefeller, Jr. The area, called Colonial Williamsburg, contains more than 120 18th-century buildings either restored to their original appearance or rebuilt on original sites.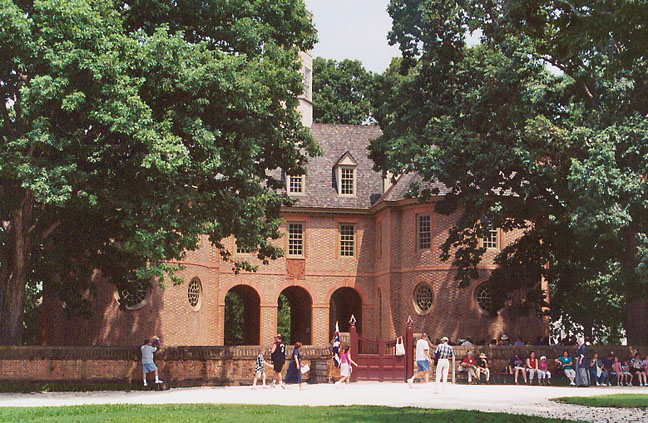 Colonial Capitol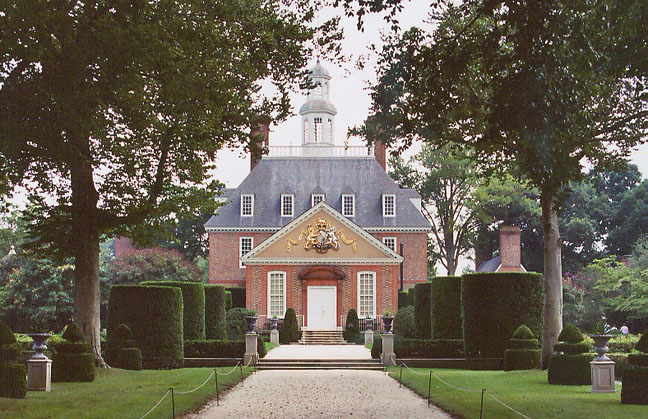 Governor's Palace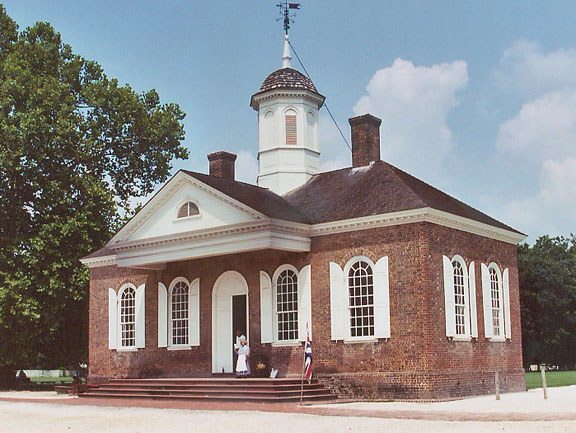 Courthouse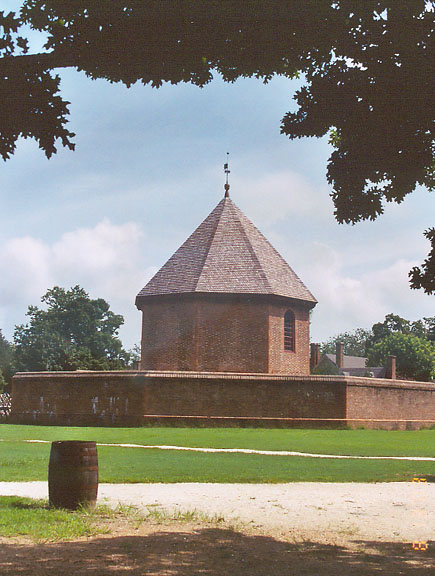 Magazine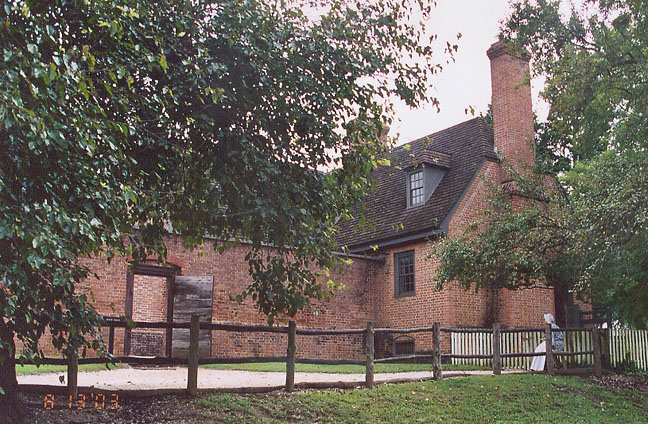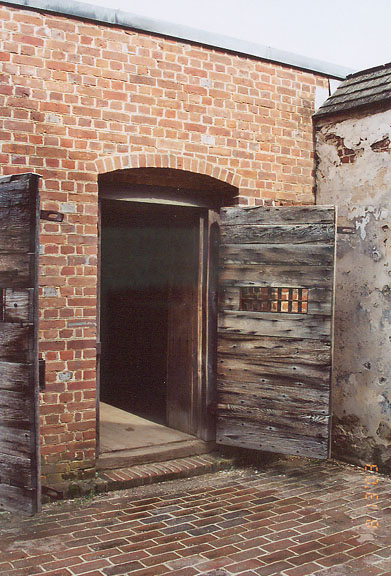 Public Gaol (jail)
More Photos of Public Buildings
Among the most notable structures are the State Capitol (rebuilt as it appeared in 1705), the Governor's Palace (reconstructed), the Peyton Randolph House, the Raleigh Tavern (reconstructed), the Public Gaol (1704), the Wythe House, and the James Geddy House (circa 1750).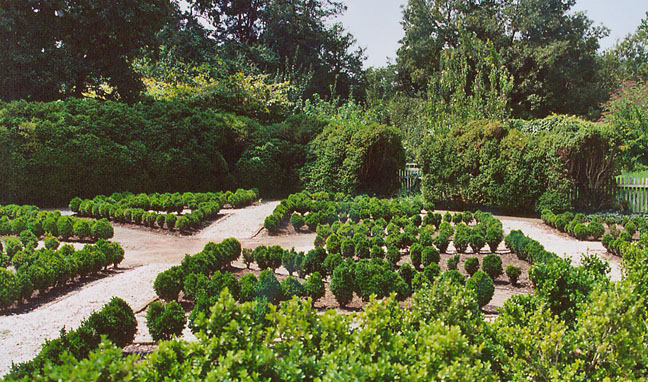 a Williamsburg garden
(extensive use of Box Wood)
Colonial Williamsburg also has small craft shops, in which 18th-century trades such as boot making, silver-smithing, and jewelry making are demonstrated. Points of interest near Colonial Williamsburg include the Abby Aldrich Rockefeller Folk Art Center; Busch Gardens, an amusement park featuring structures reminiscent of 17th-century Europe; and Carter's Grove Plantation, with a mid-18th-century mansion. Population 9,870 (1980); 11,530 (1990); 11,971 (1998 estimate).

Text from Microsoft Encarta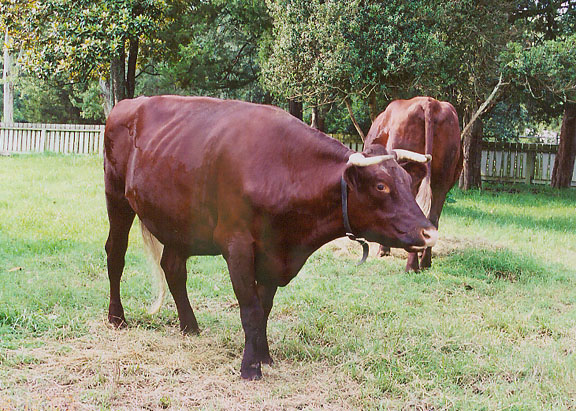 oxen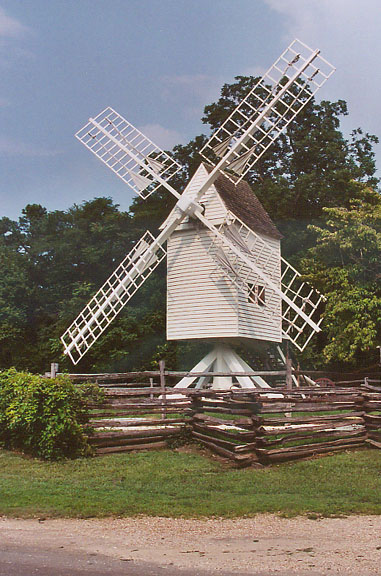 windmill

Photos from an Elderhostel program in Williamsburg