Cumberland Falls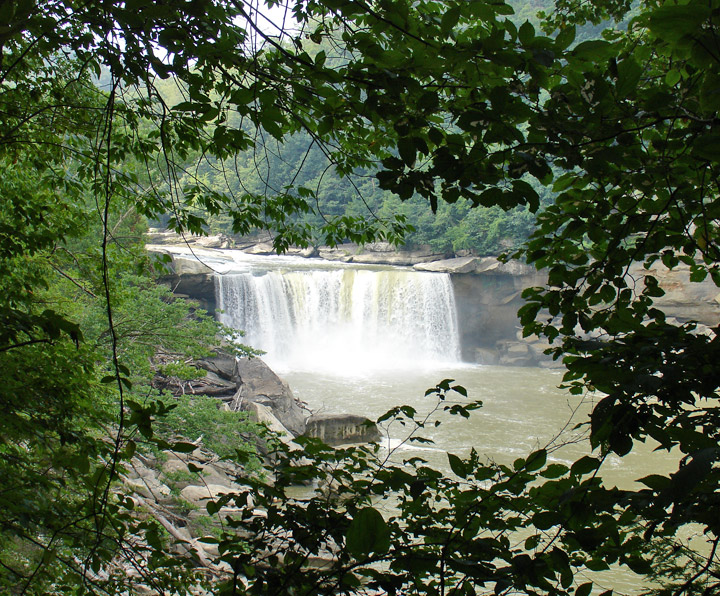 Cumberland Falls
Cumberland Falls State Resort Park, surrounded by Daniel Boone National Forest, is on the Cumberland River. The Cumberland Falls, the park's principal attraction, are 38 m (125 ft) wide and have a drop of 21 m (68 ft).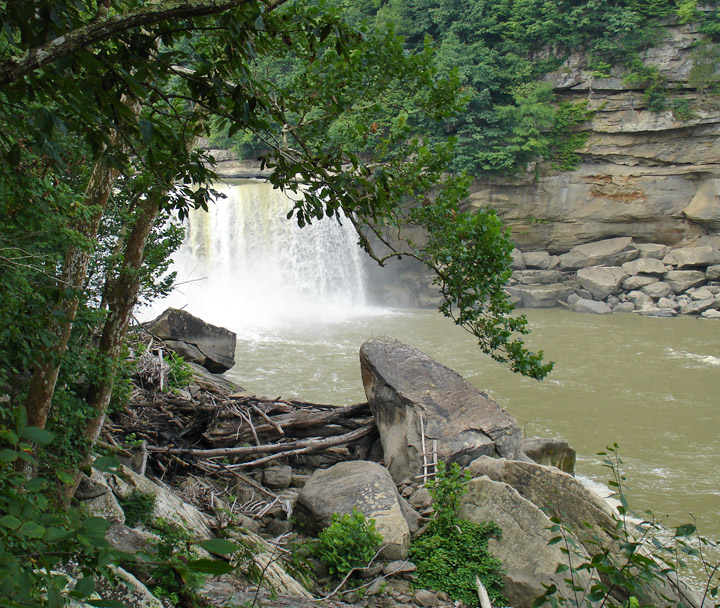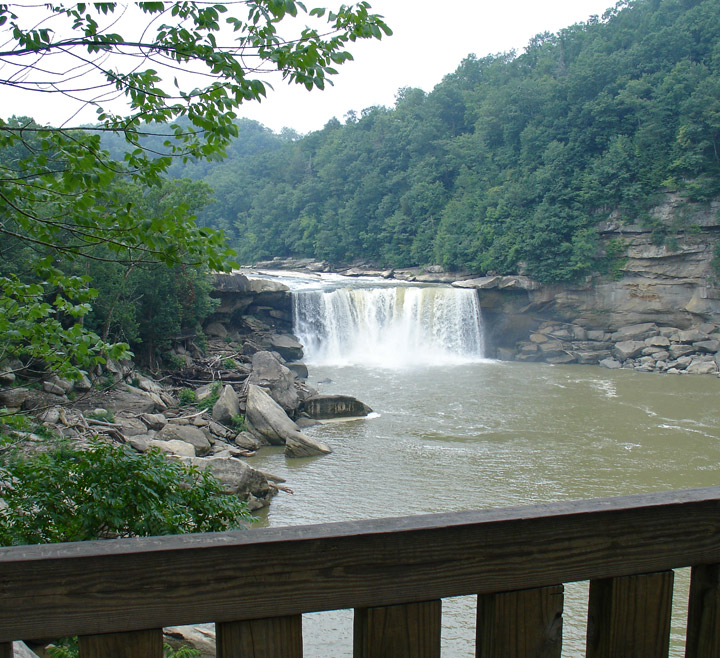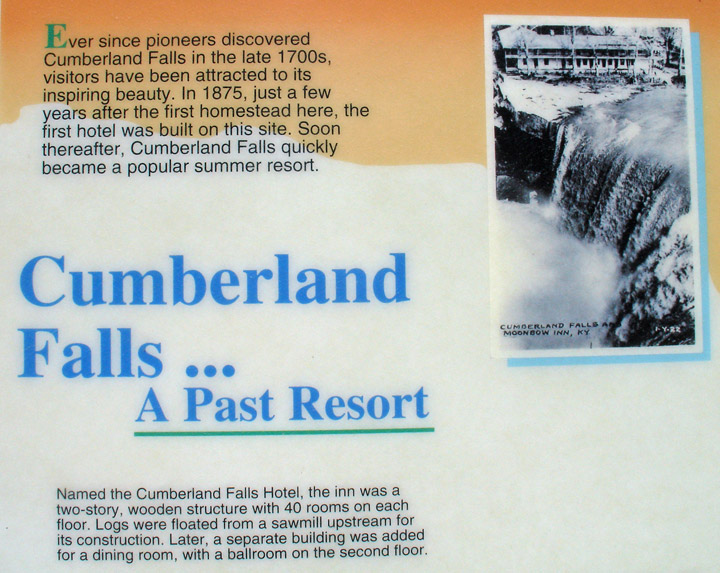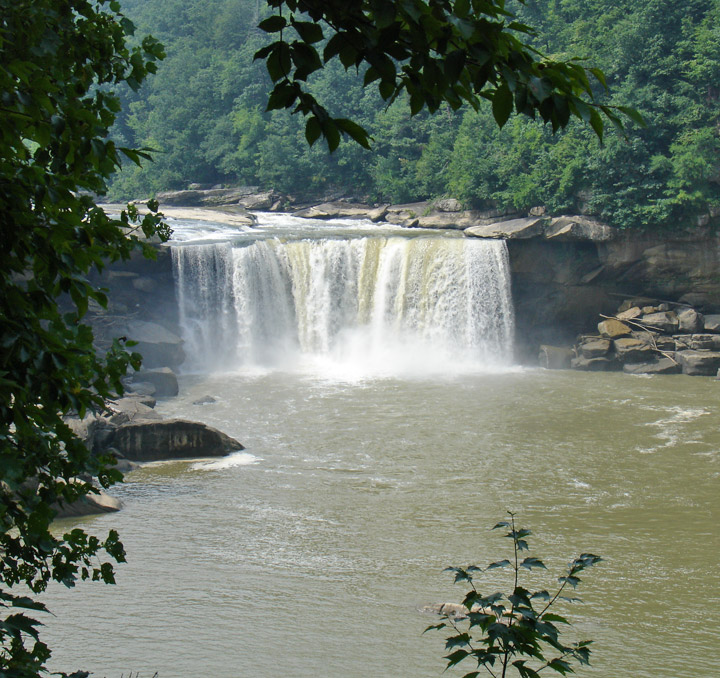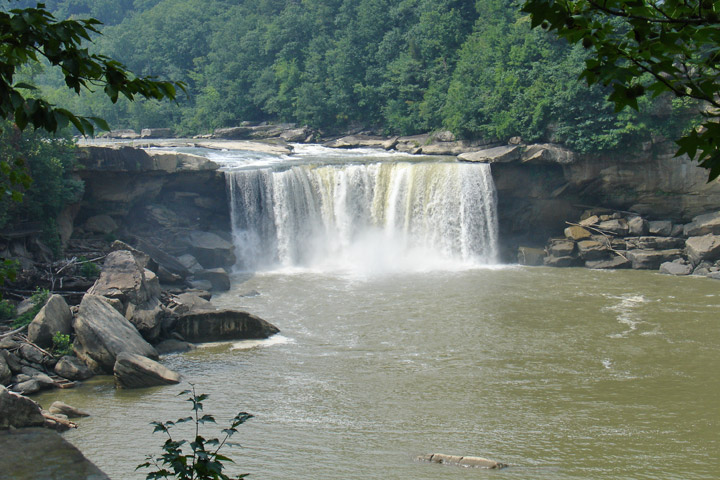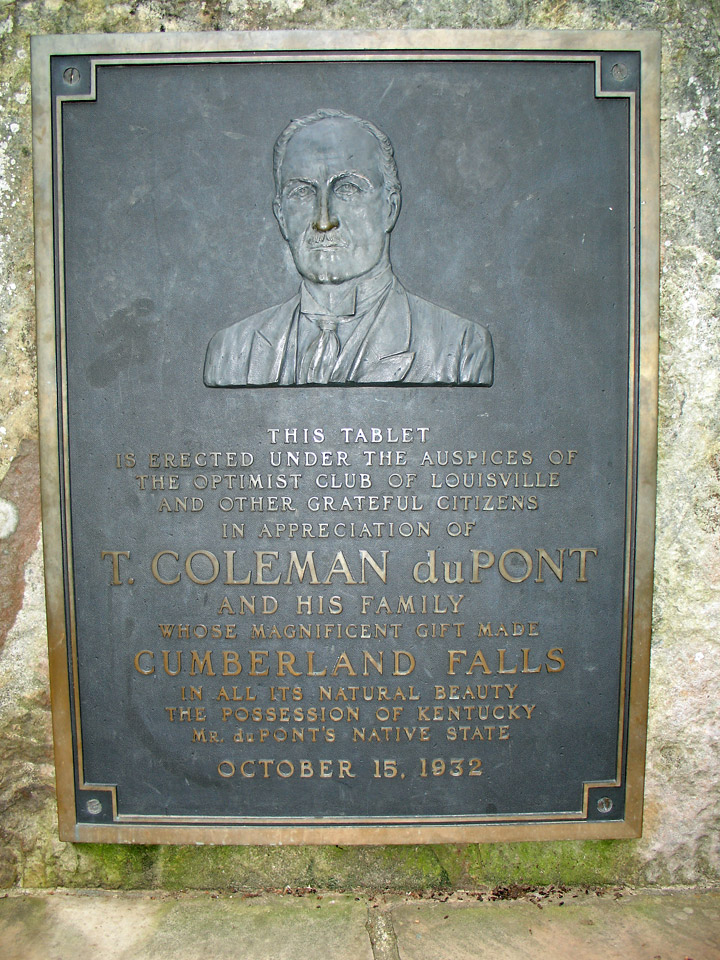 T. Coleman duPont, who donated the falls to the
State of Kentucky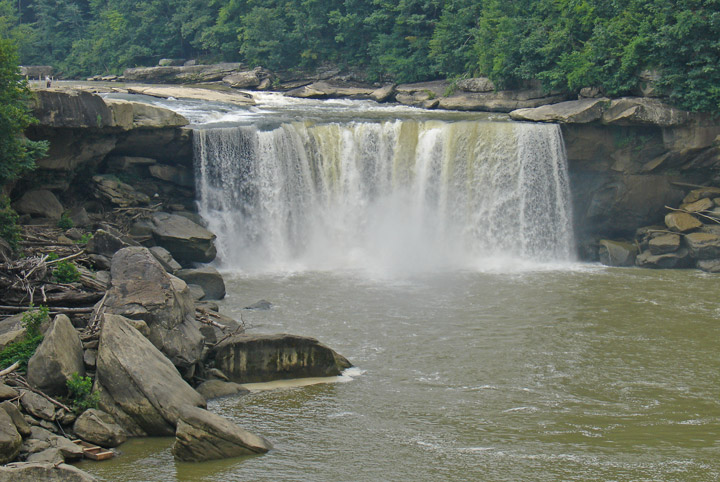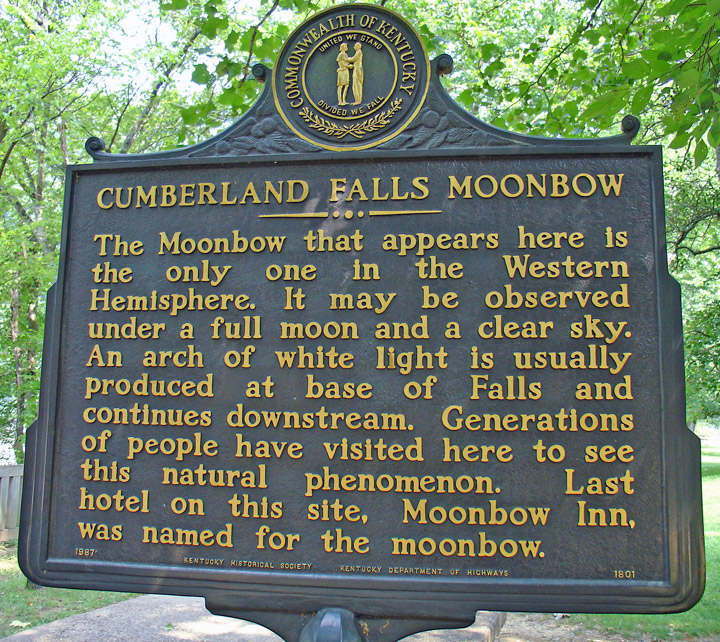 They are known for their moonbow, a rainbow that forms at full moon in the mist over the falls.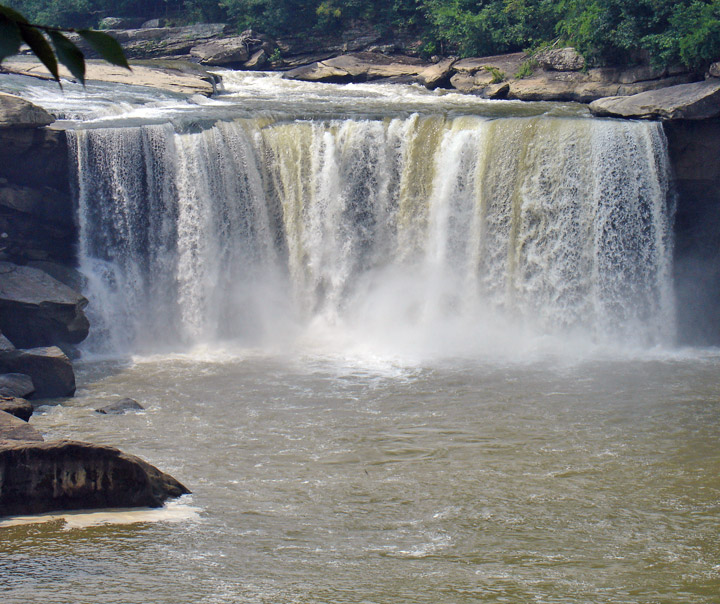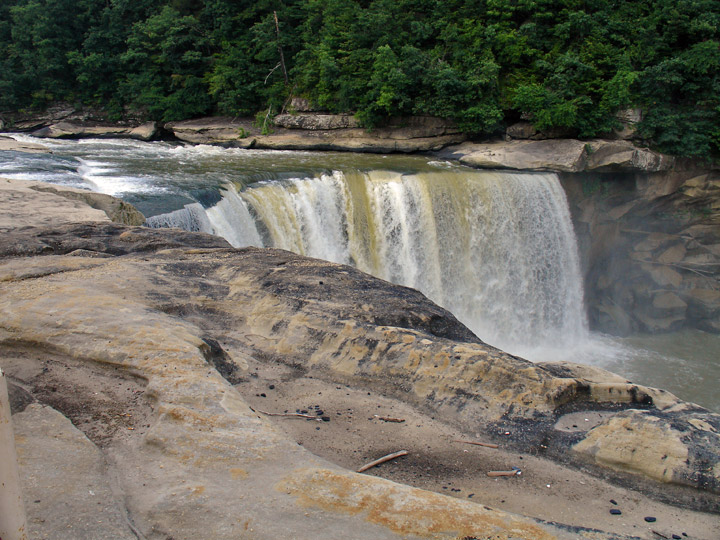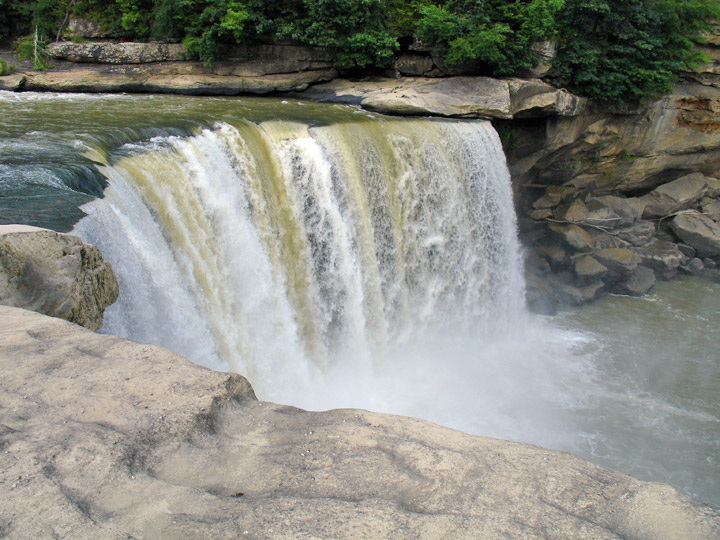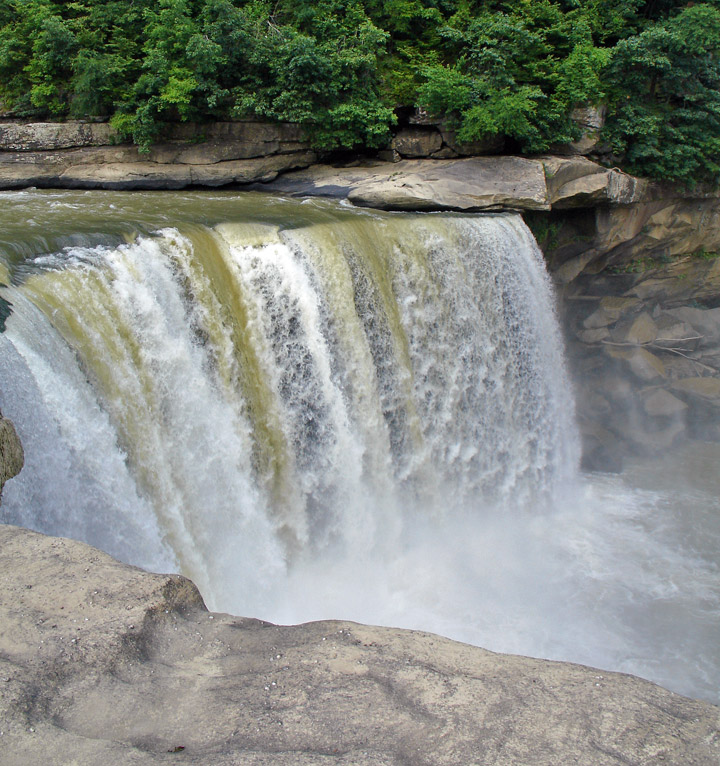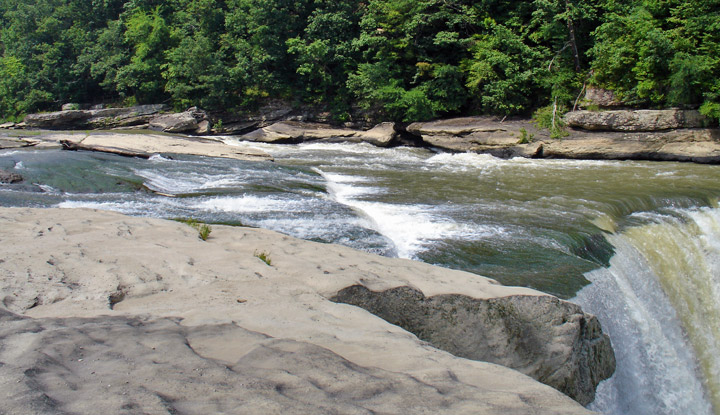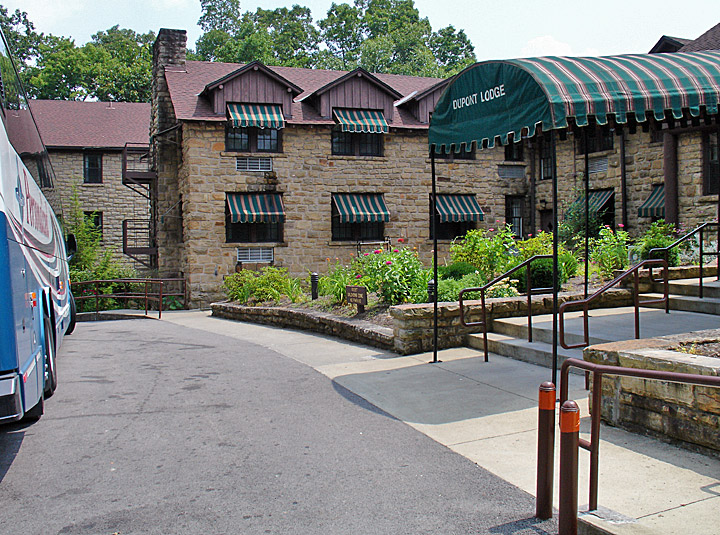 duPont Lodge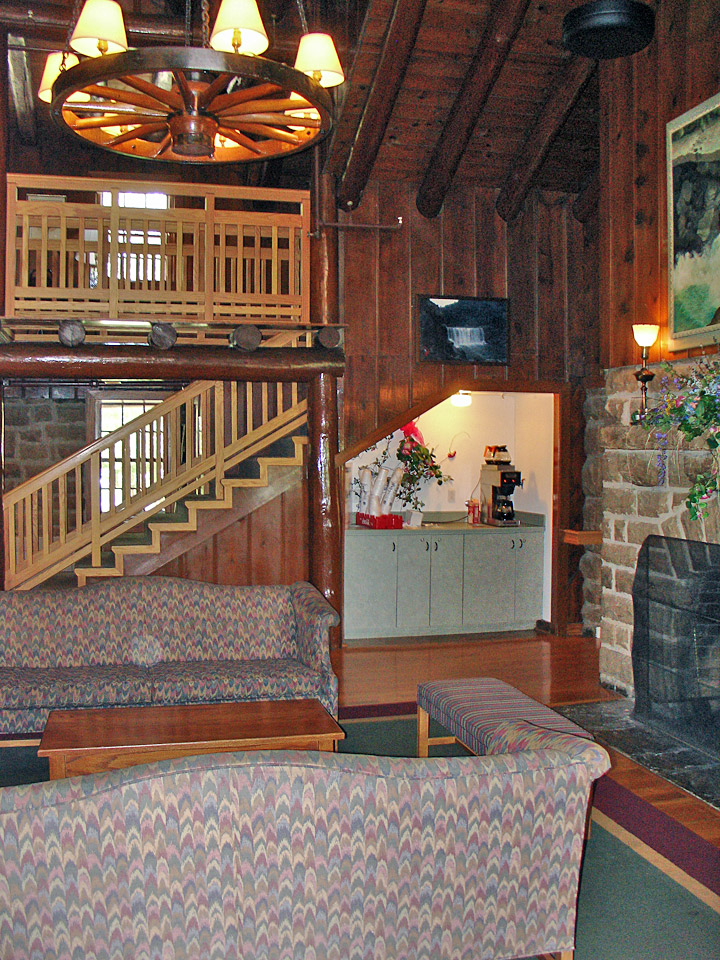 its interior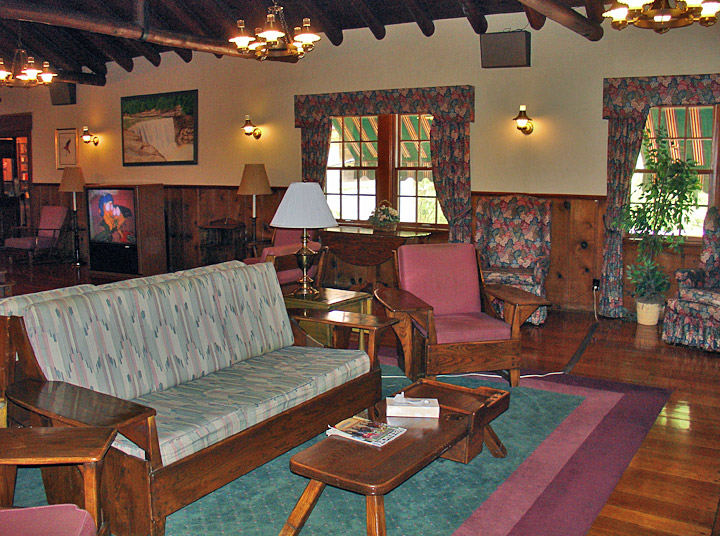 the lounge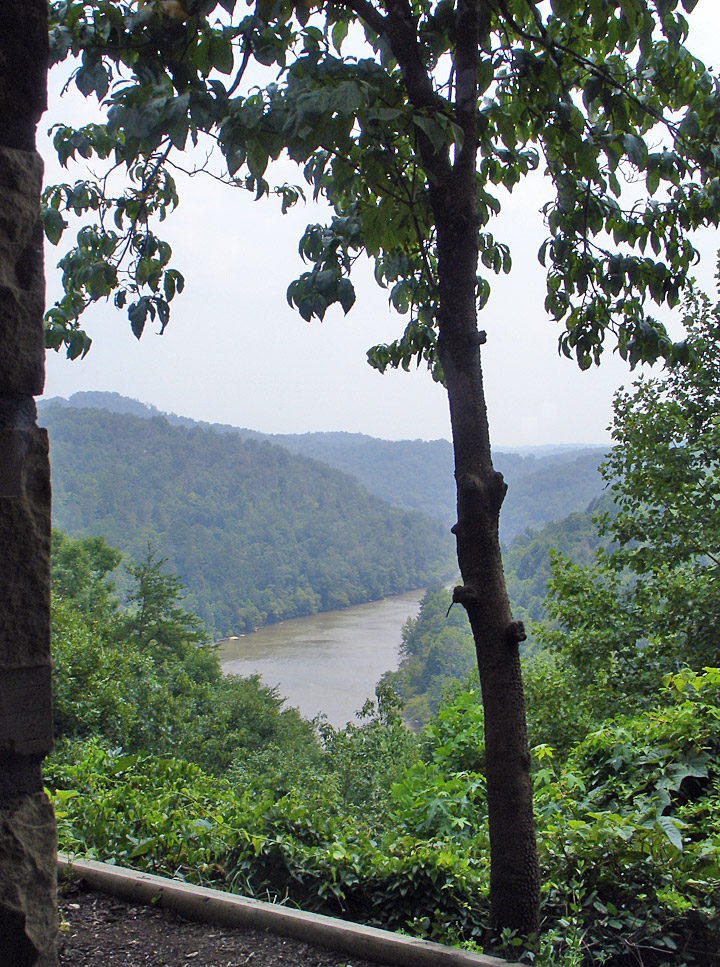 view from the dining area
---
---