Pleasant Hill
Shaker Village
Kentucky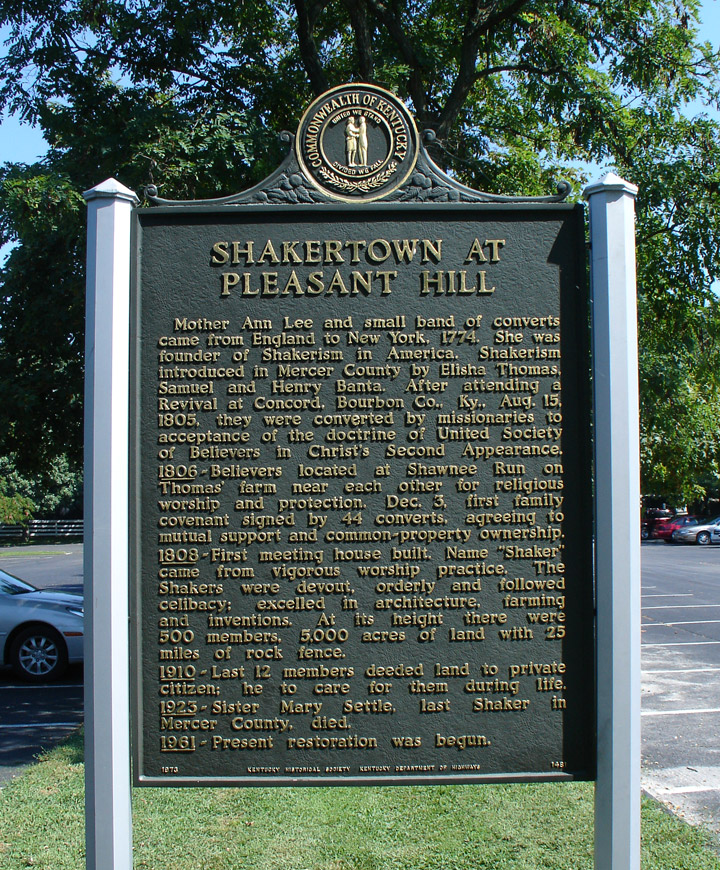 Shakertown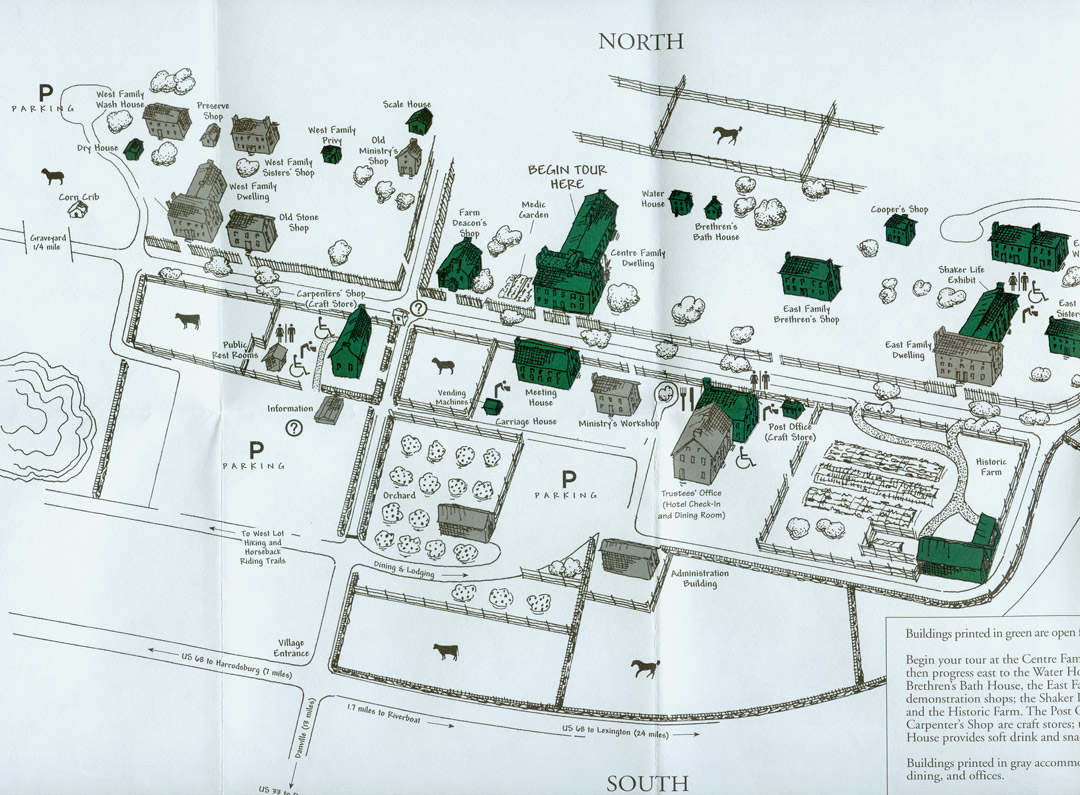 Plan of Shaker Village
In 1797 a great religious revival began in Logan County under the leadership of James McGready, a Presbyterian minister from South Carolina. This revivalist movement spread rapidly throughout Kentucky and the surrounding area. Out of the revivalist gatherings of this period developed the camp meeting, a great outdoor evangelical meeting. For decades the camp meeting was a popular social, as well as religious, function in Kentucky and other nearby areas. In the early 19th century a group of Shakers, a Protestant sect, was attracted to Kentucky by the revivalist movement, although it was not a part of it. The Shakers settled at Shakertown, or Pleasant Hill, and South Union. The Shakertown settlement lasted until the early decades of the 20th century.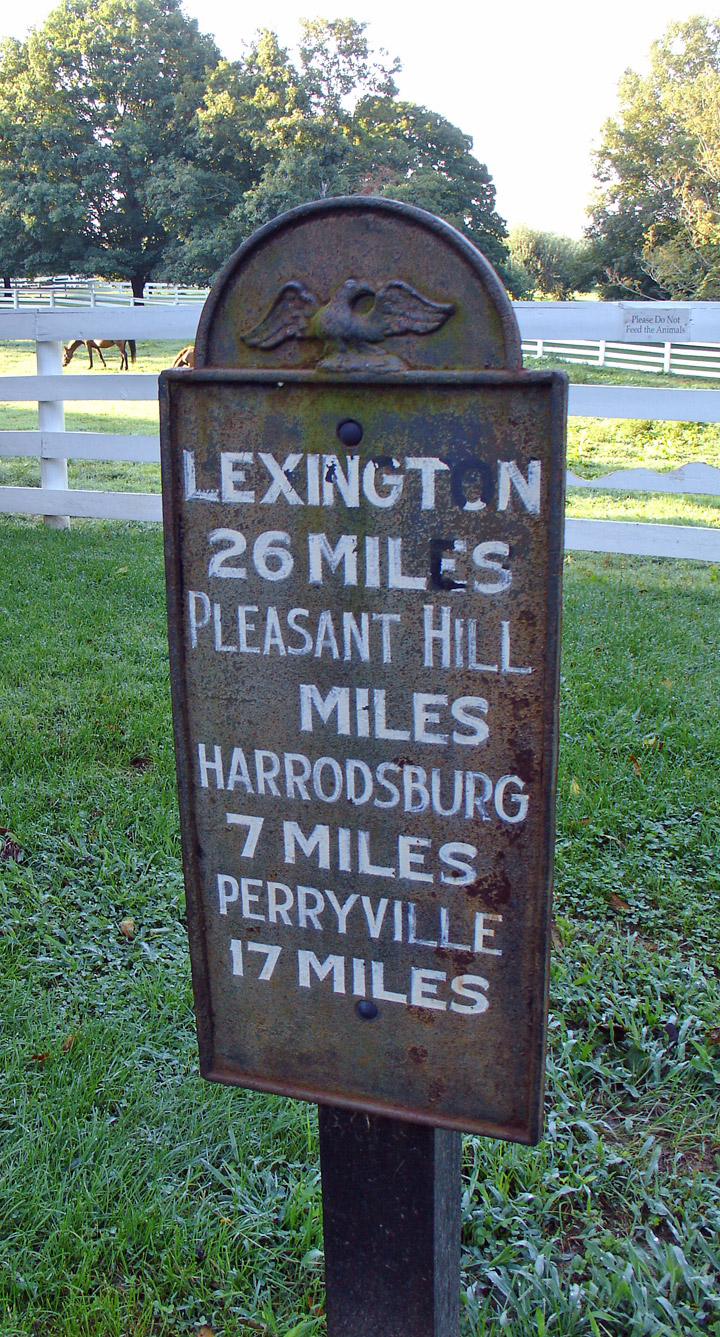 main road directly through the community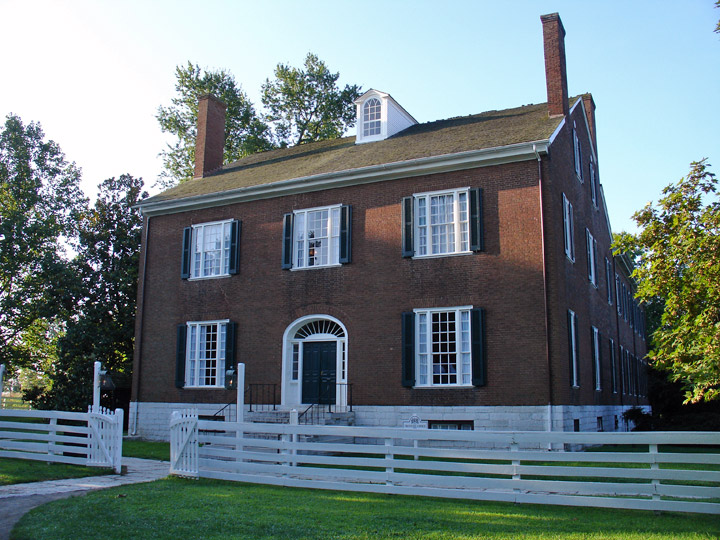 the Trustees' Office
More Photos of the Trustees' Office


Shakers, name applied to the United Society of Believers in Christ's Second Coming, a sect first heard of about 1750 in Great Britain. The first leaders were James Wardley (or Wardlaw), a tailor, and Jane, his wife, seceders from the Society of Friends who had come under the influence of a group of preachers and workers of alleged miracles known as the "French Prophets." Jane, especially, claimed to have special spiritual illumination and to have "received a call" to go forth and testify for the truth. From the peculiar trembling of the secessionists at their meetings came the name Shaking Quakers or Shakers.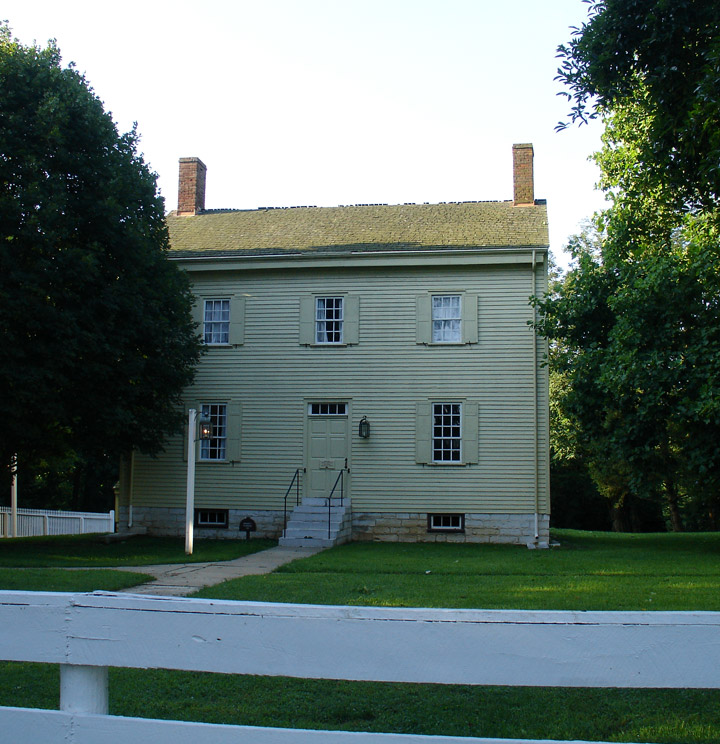 Workshop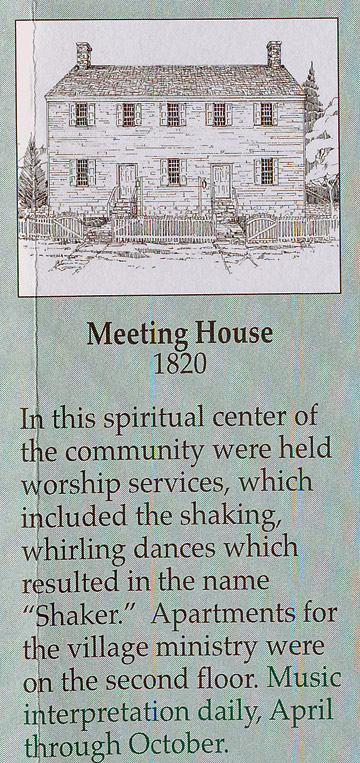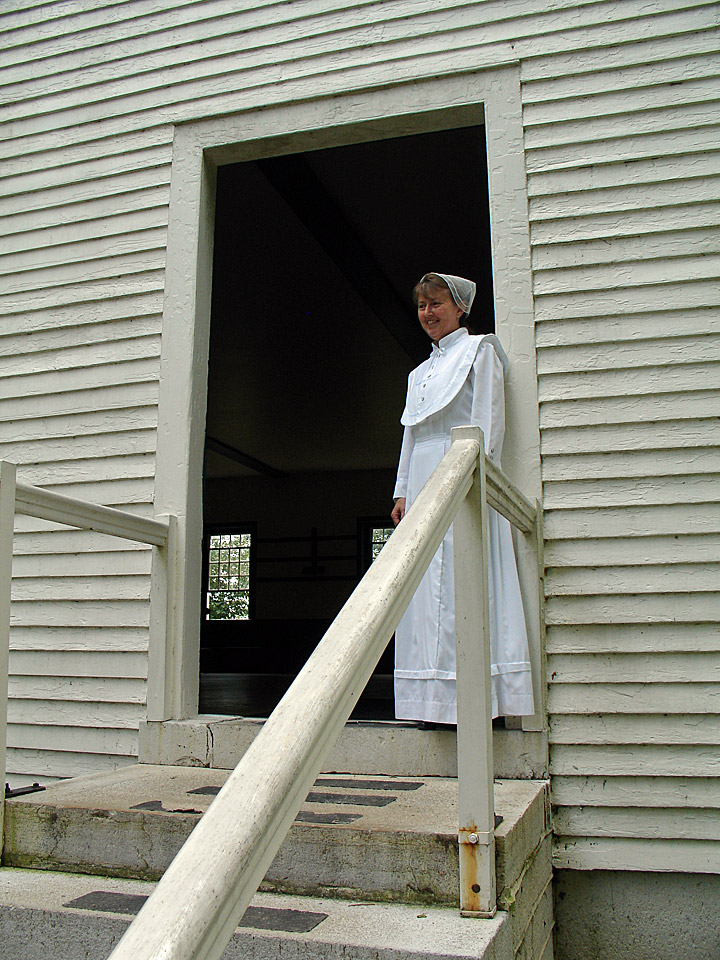 the meeting house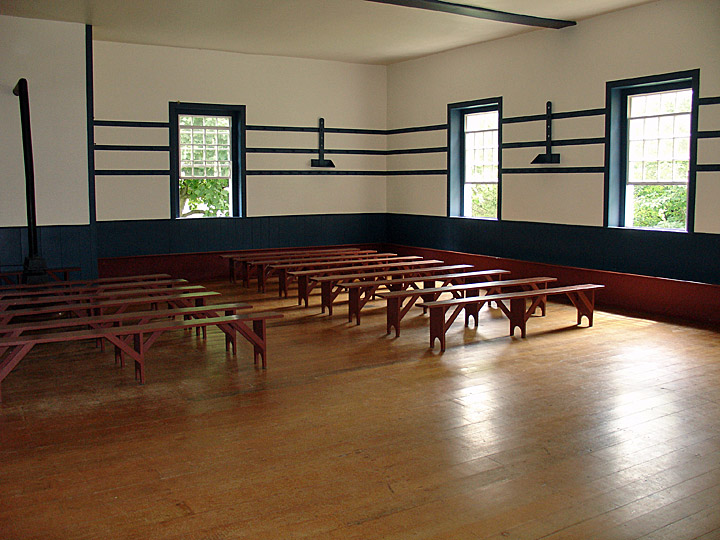 the interior
More Photos of the Meeting House

In 1774, Ann Lee, of Manchester, England, introduced the sect in the United States, establishing the first community in what is now Watervliet, New York, in 1776. She was known as Mother Ann to her followers, who regarded her as a female counterpart of Jesus Christ. Shakerism flourished, and by 1826, 18 new communities existed with a membership of about 6000. These communities held property in common, practiced asceticism, and honored celibacy above marriage. The movement diminished after 1860, and in the 1980s only a few members remained
Text from Microsoft Encarta
In 1910 the Pleasant Hill Shaker Village was closed.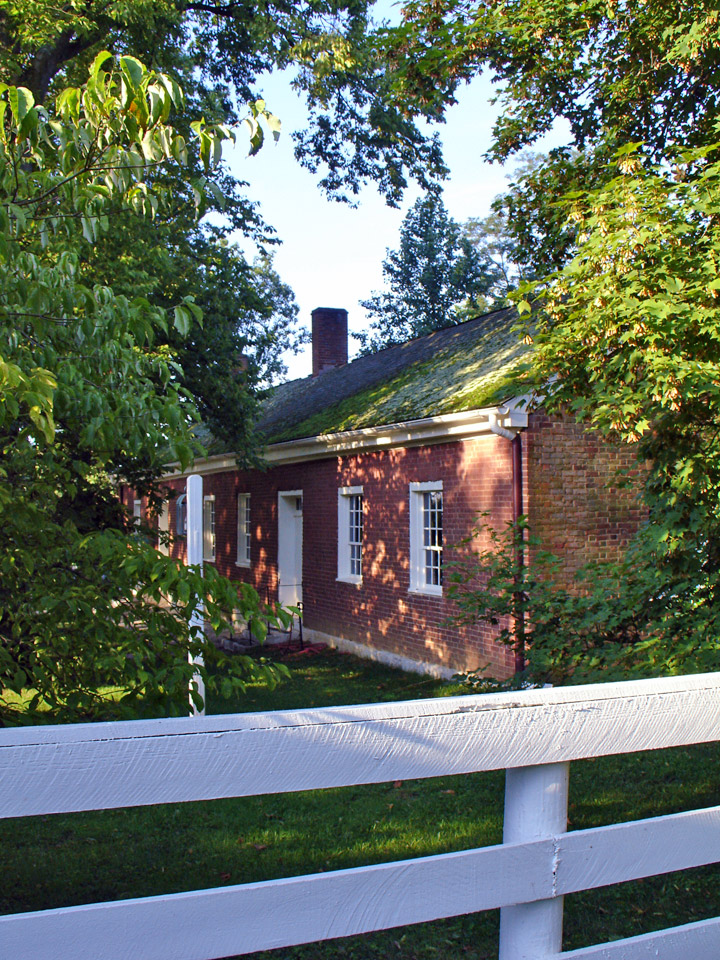 Carpenter's Shop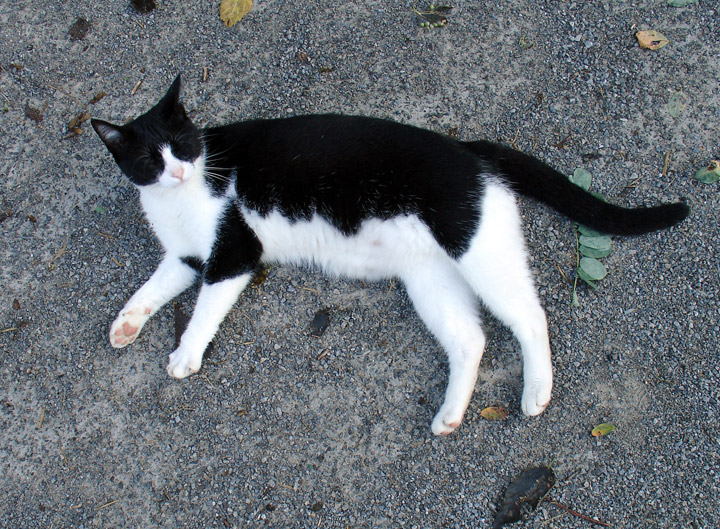 Gabe, the Carpenter's Shop cat
(hoping to fill the vacancy at the Centre Family Dwelling)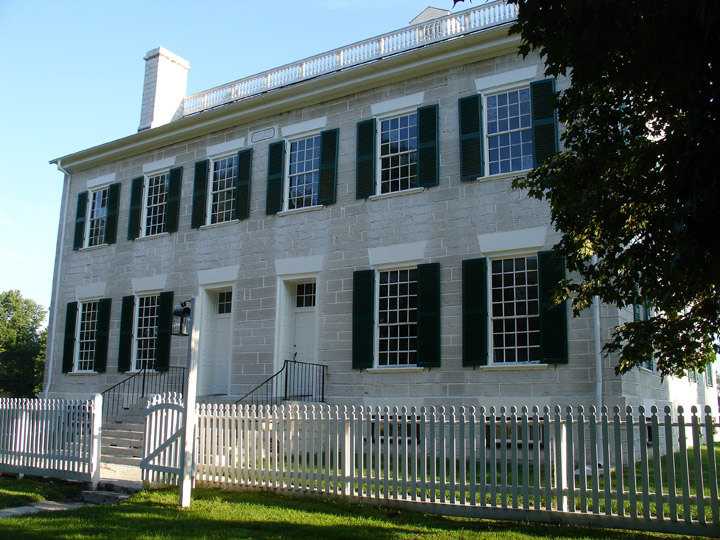 West Family Dwelling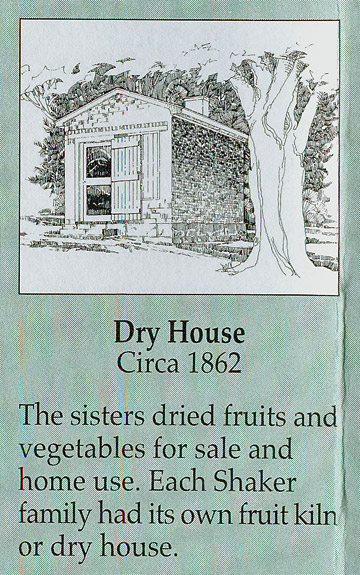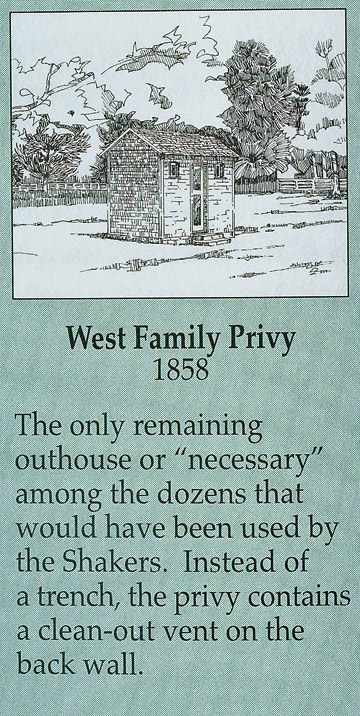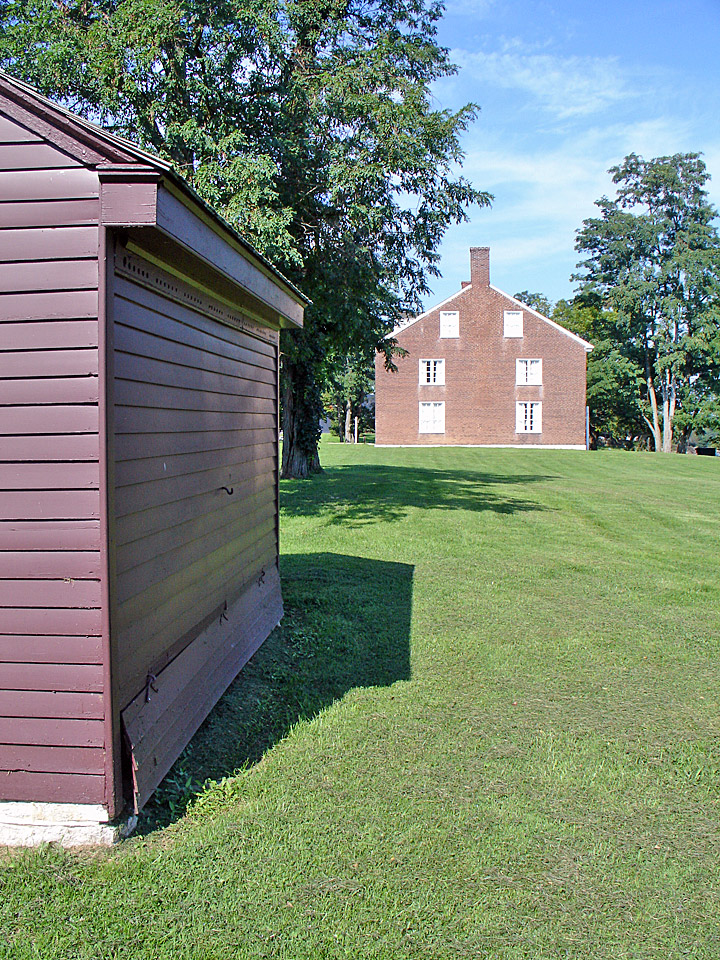 rear of the privy showing the clean-out vent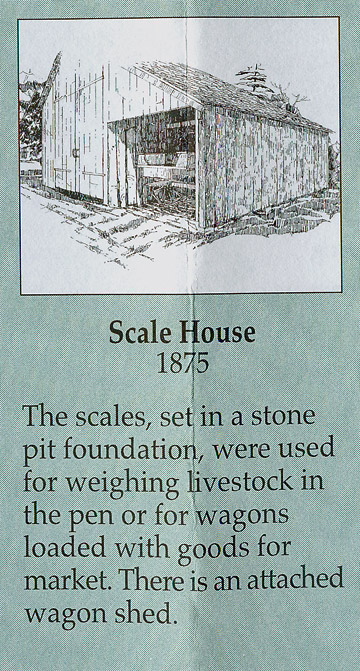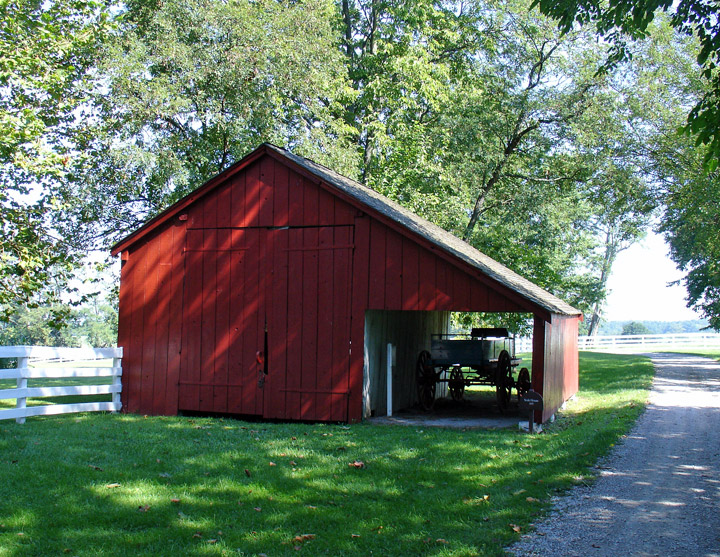 the Scale House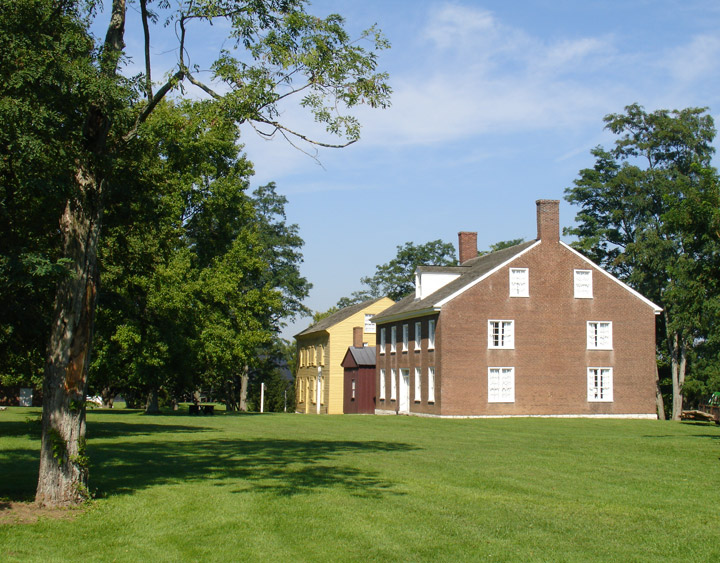 West Family Sisters' Shop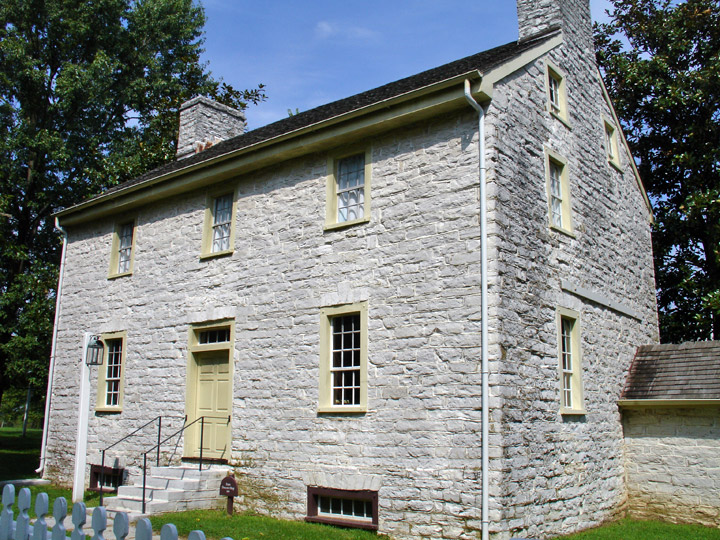 Farm Deacon's Shop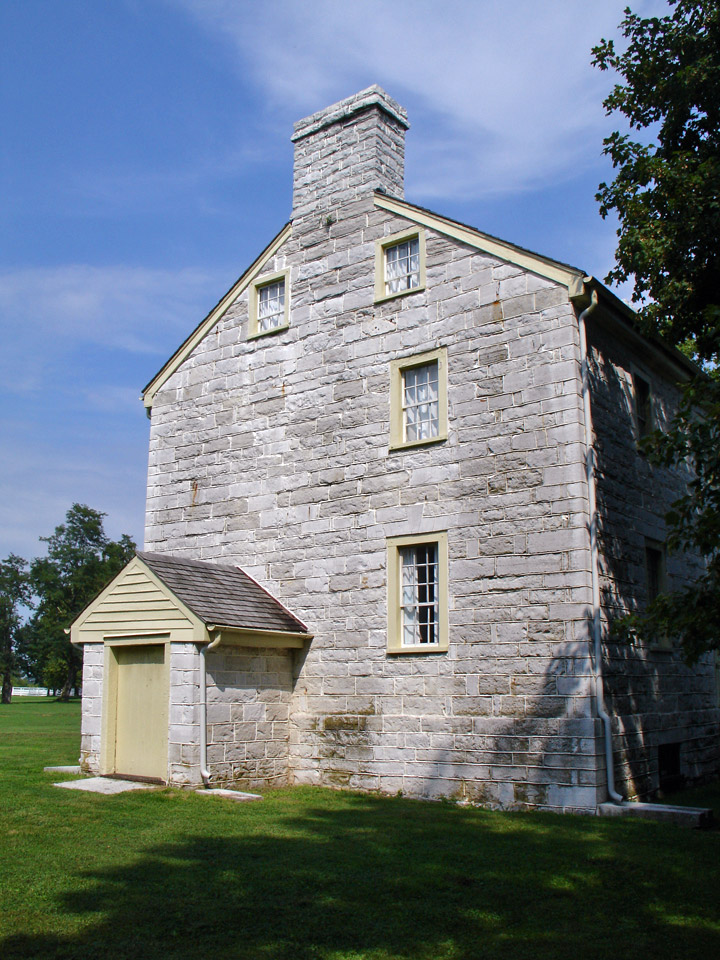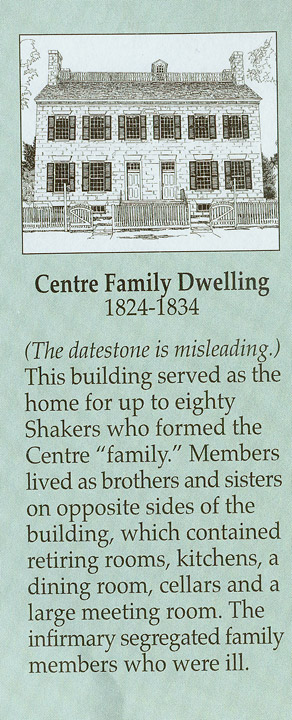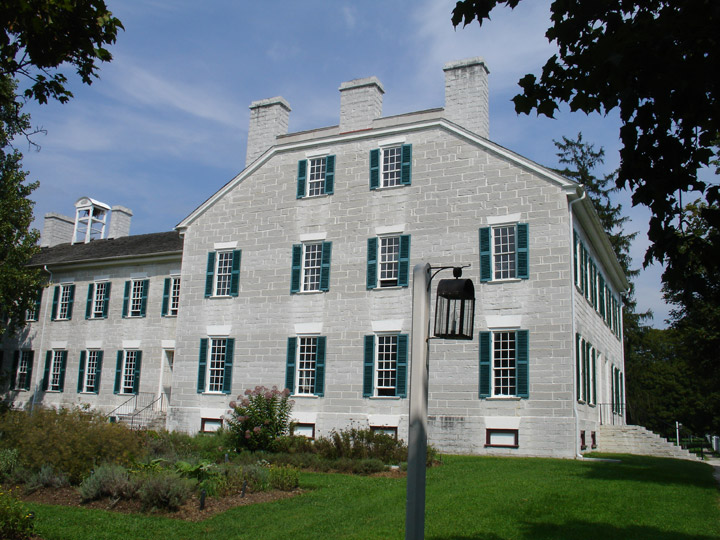 Centre Family Dwelling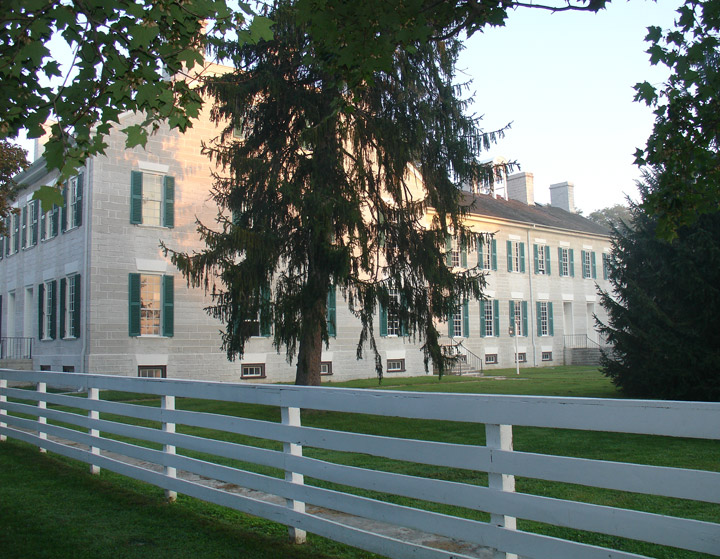 showing the backward extension of the building
More Photos of the Centre Family Dwelling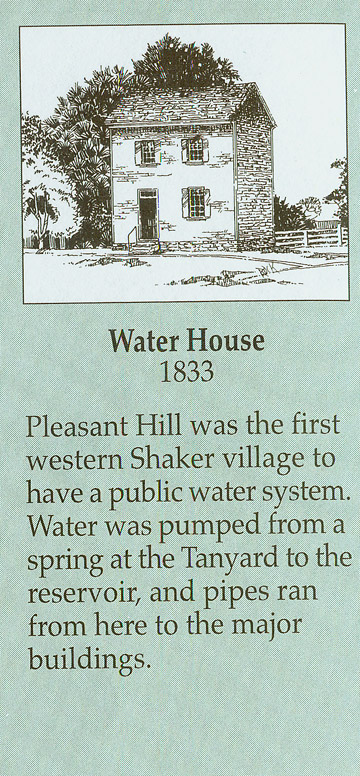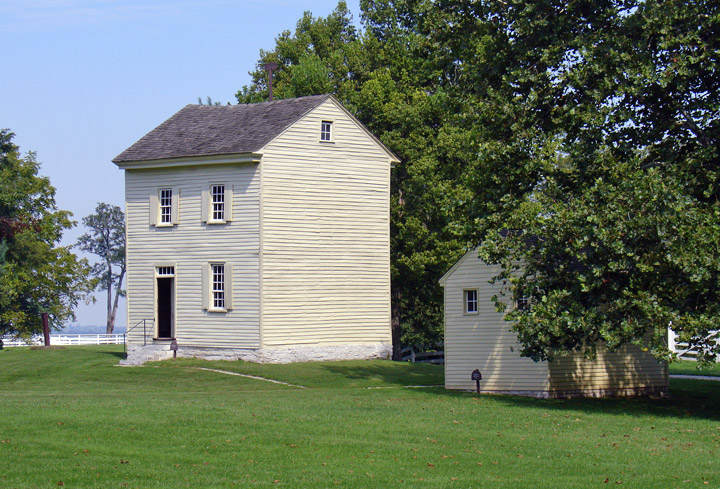 Water House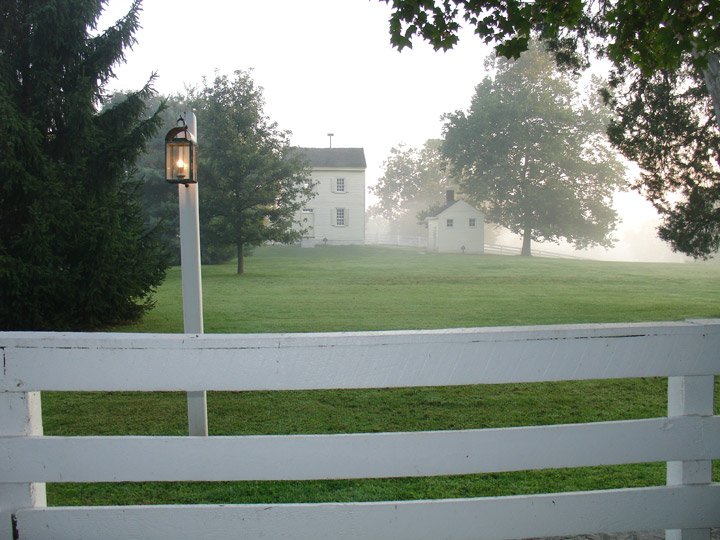 the arm extending above the house means the reservoir is filled
(can be seen from the horse driven pump, and is the sign to stop pumping)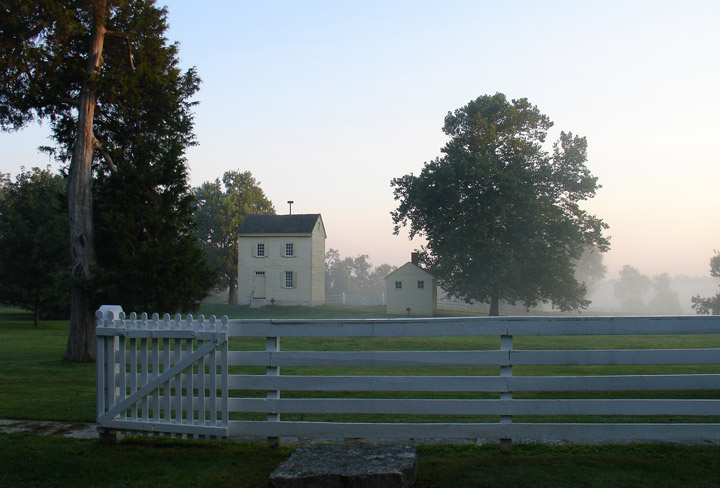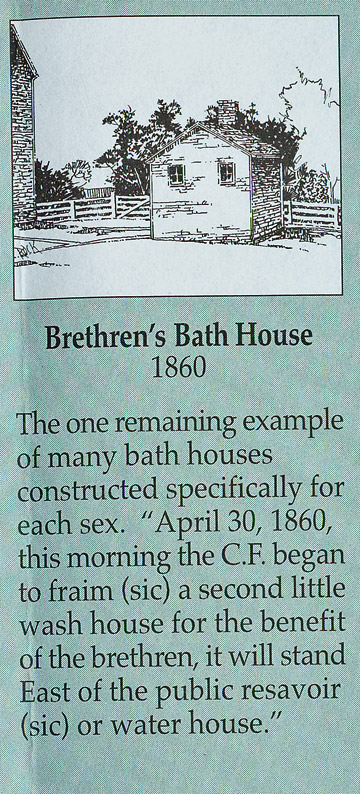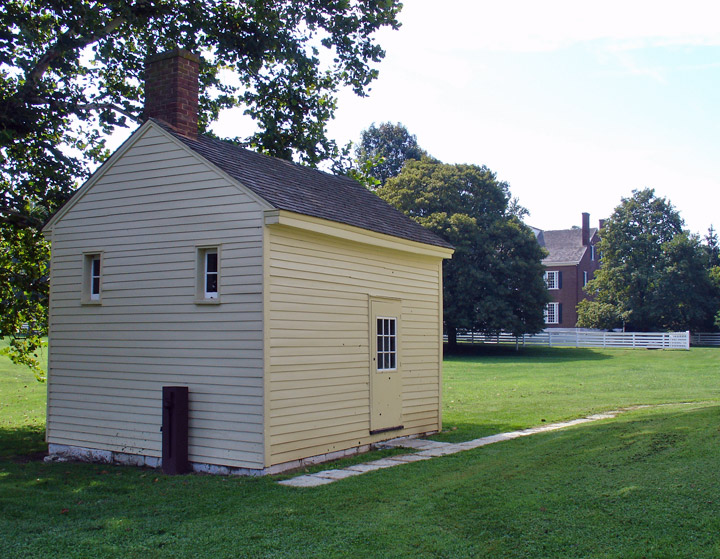 Brethren's Bath House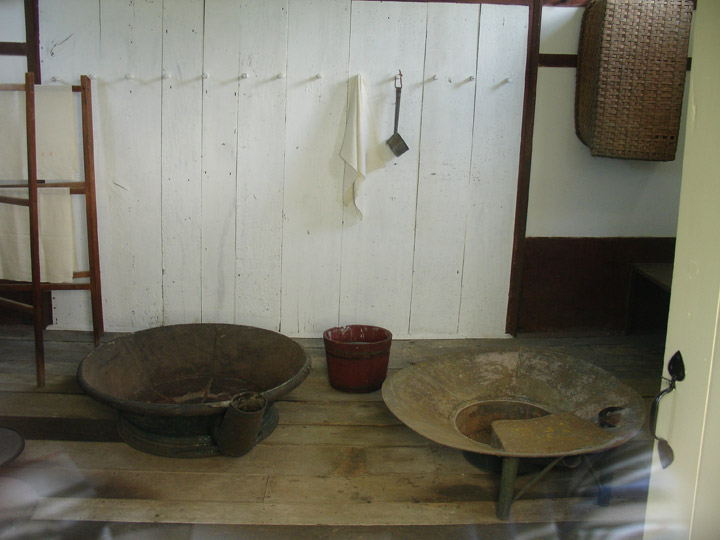 its interior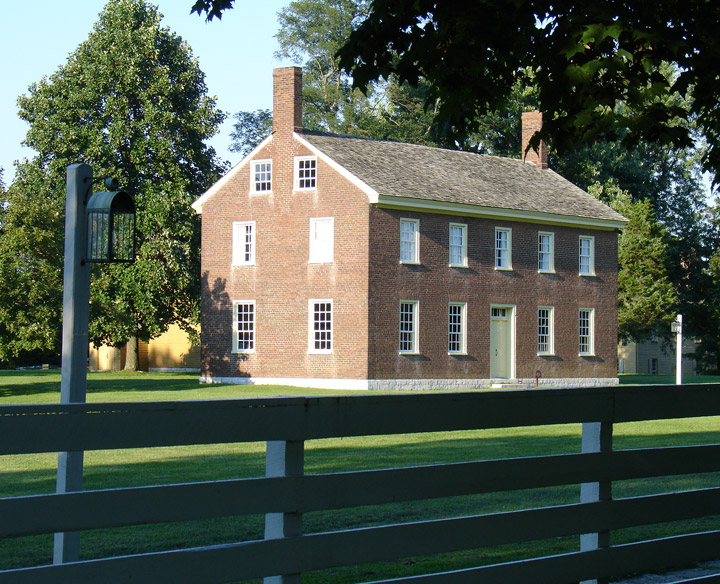 East Family Brethren's Shop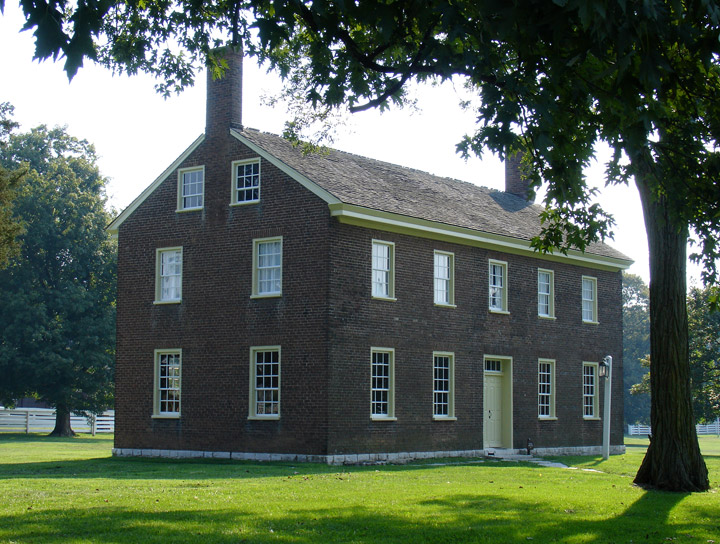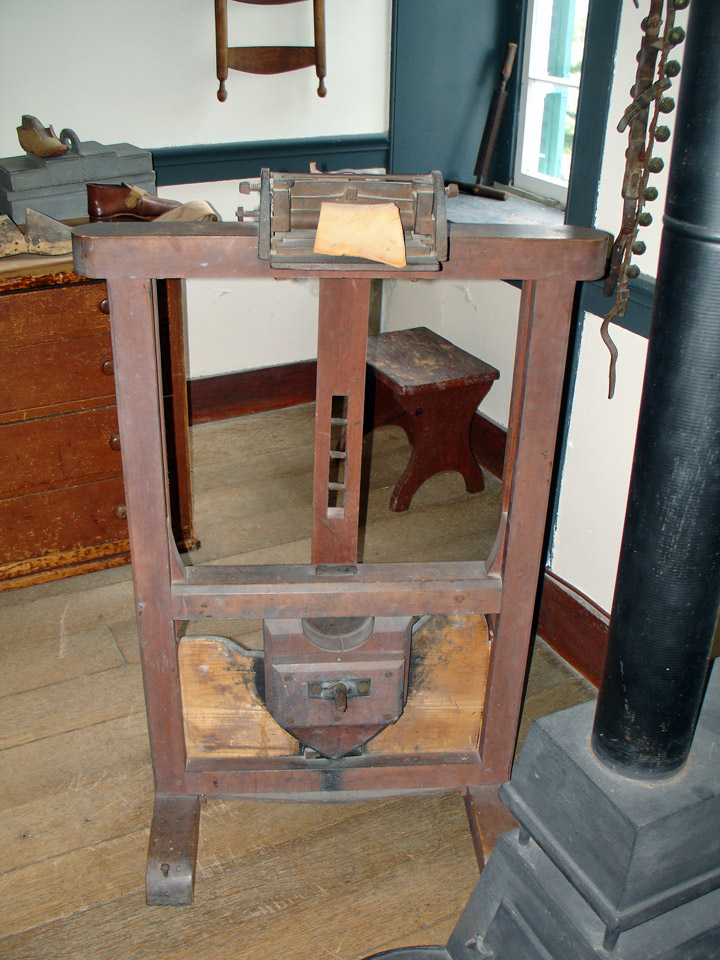 leather working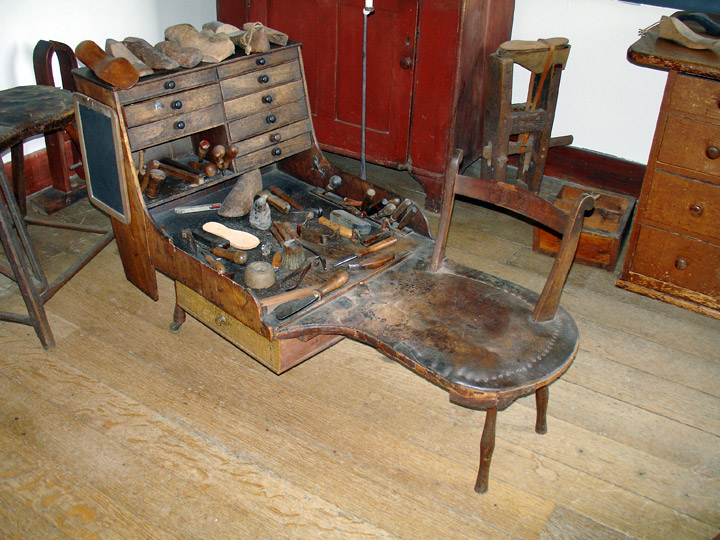 making shoes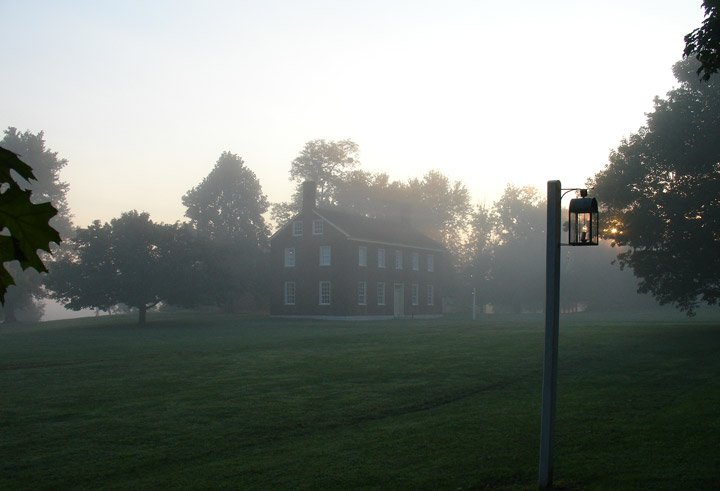 in the morning mist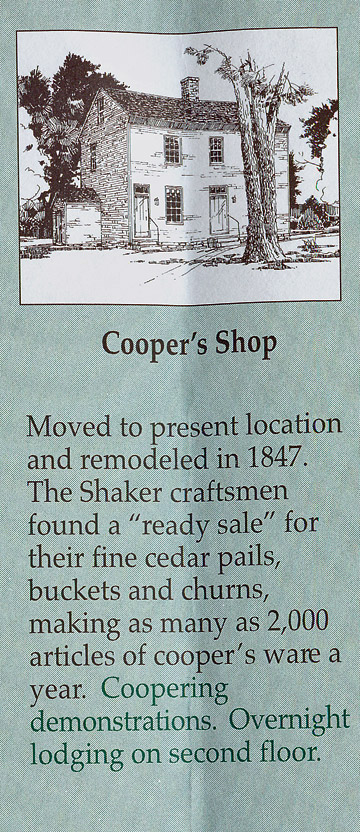 Cooper's Shop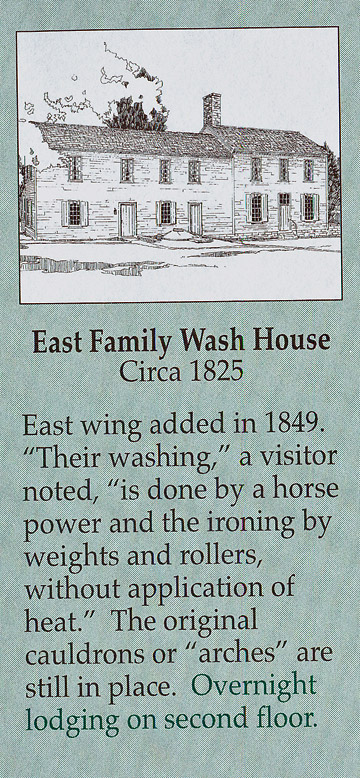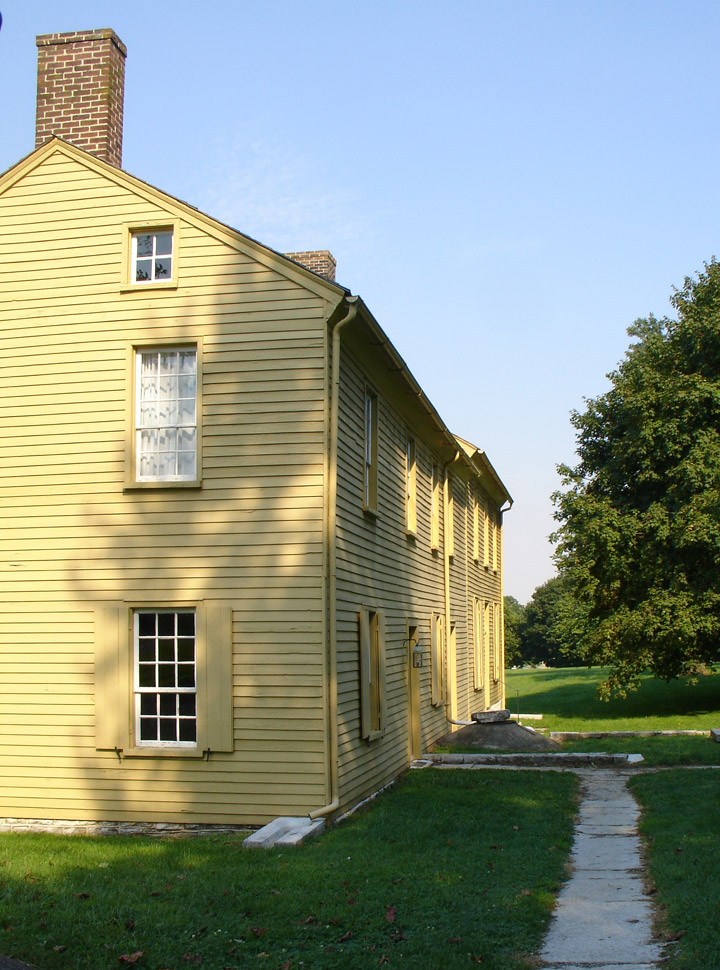 Wash House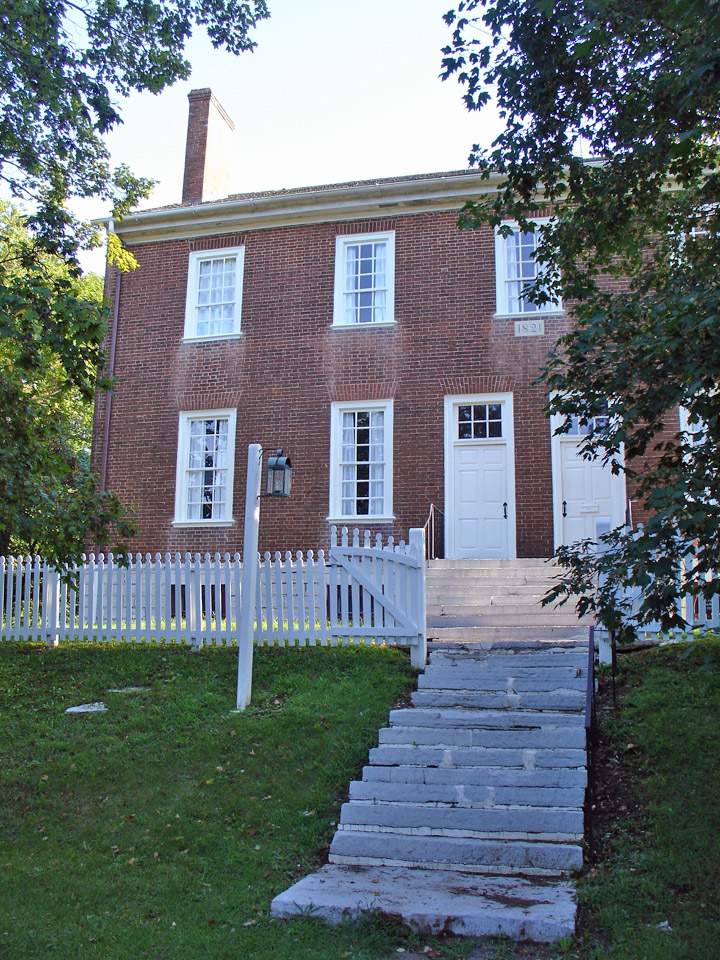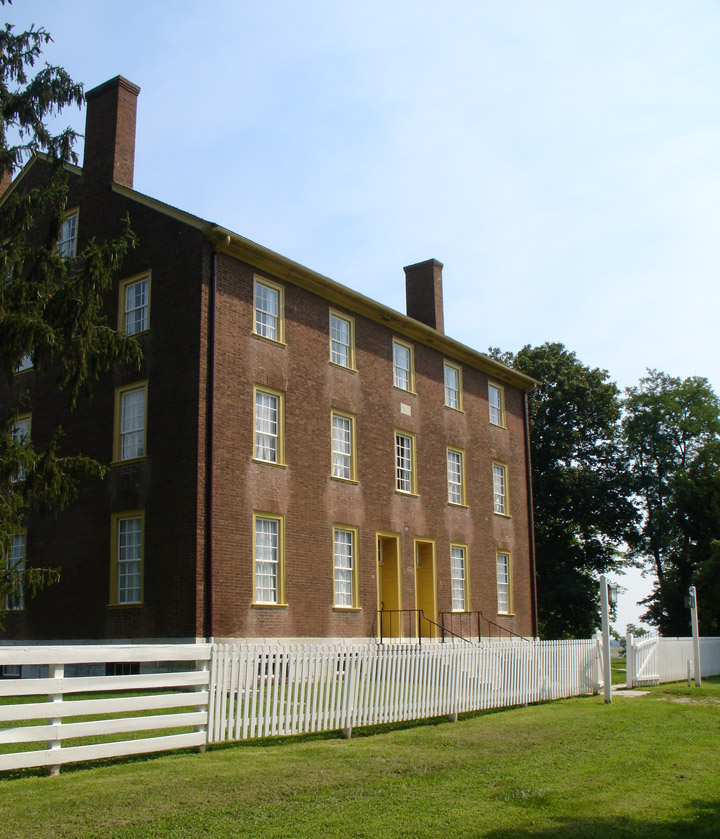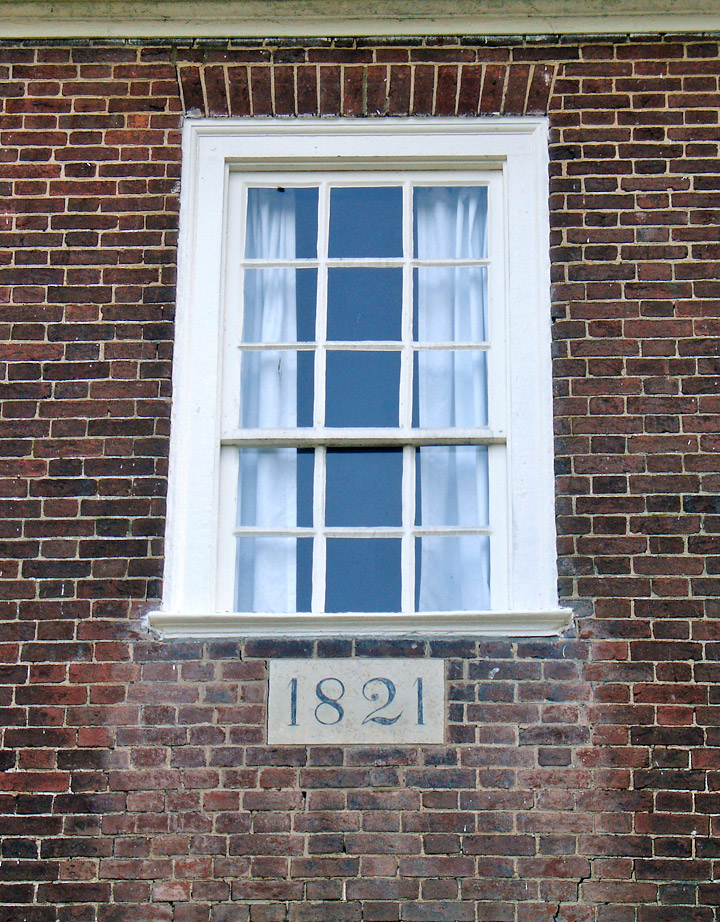 misleading datestone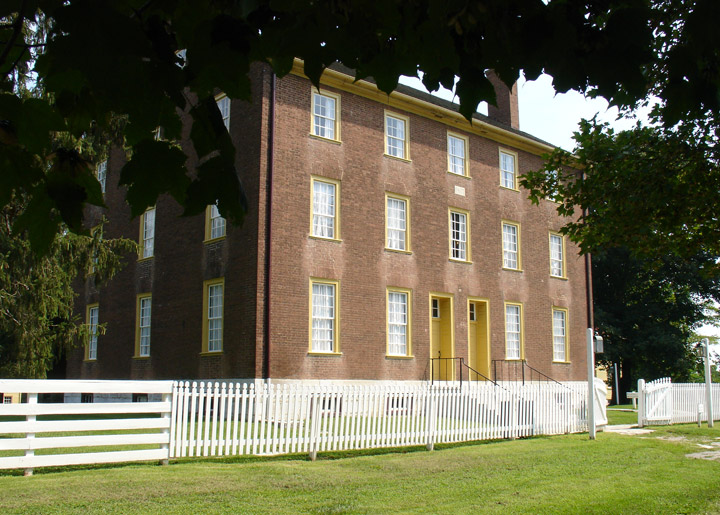 More Photos of Shaker Textiles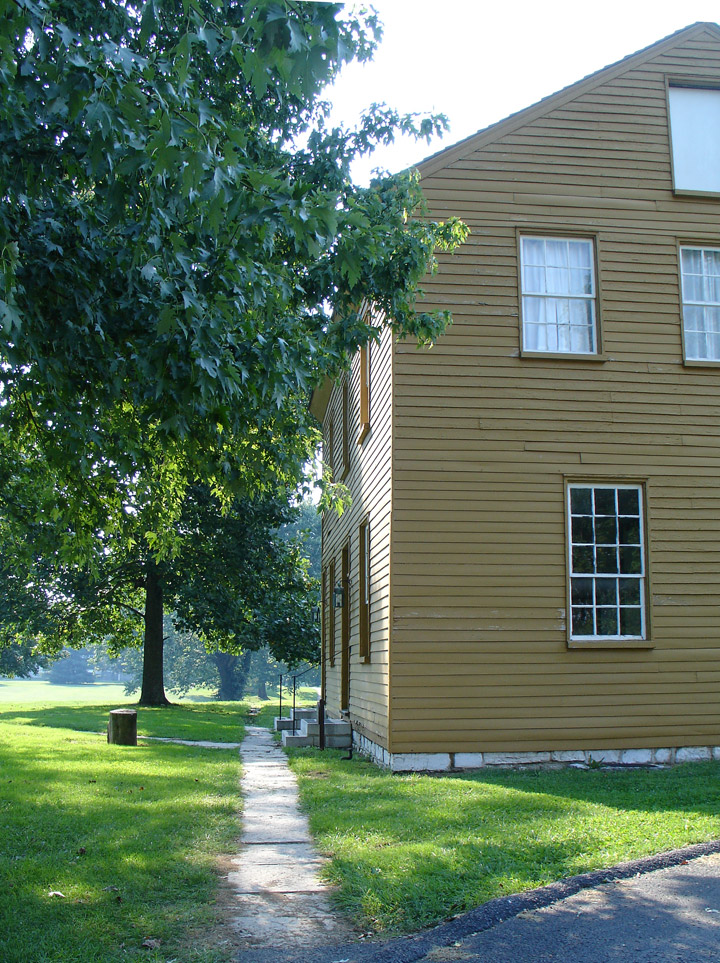 East Family Sisters' Shop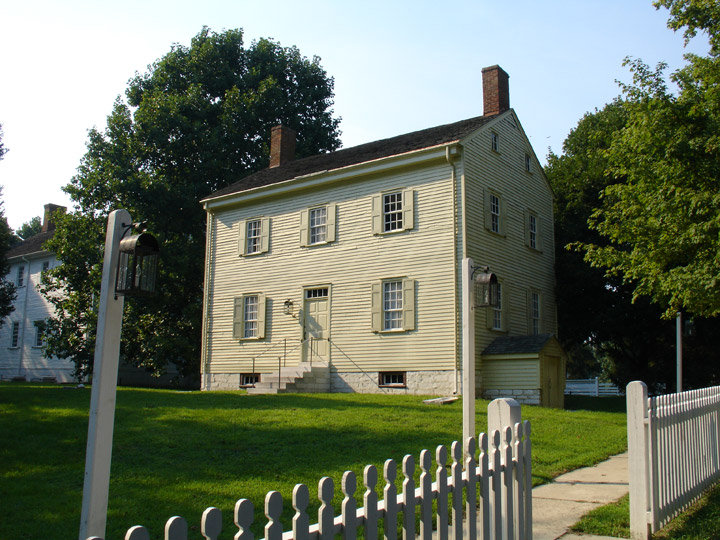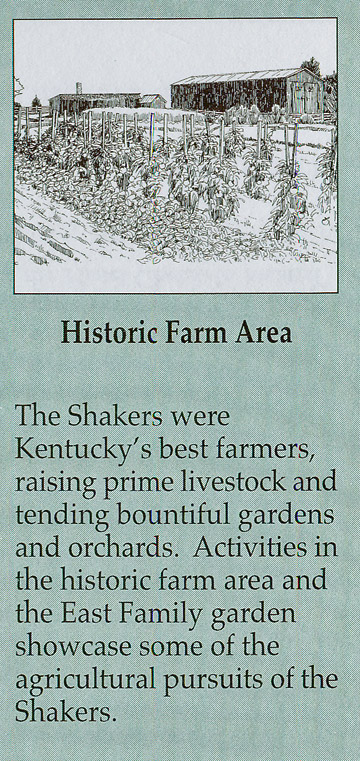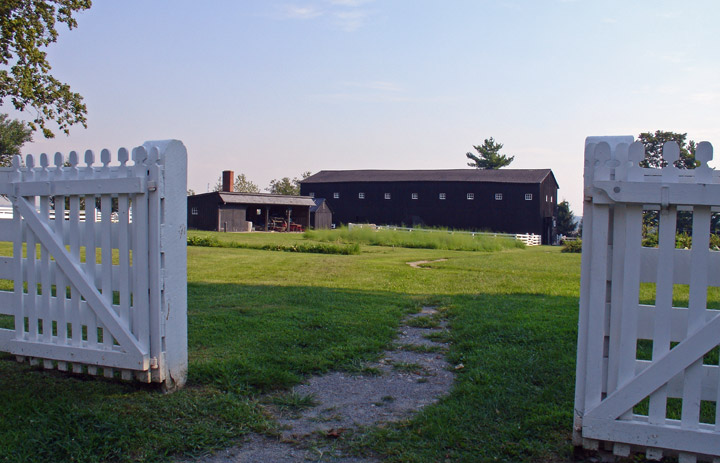 the farm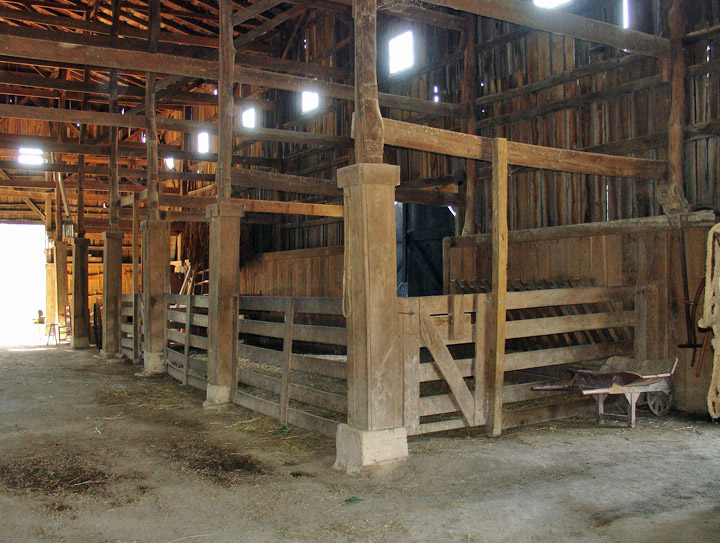 the interior stalls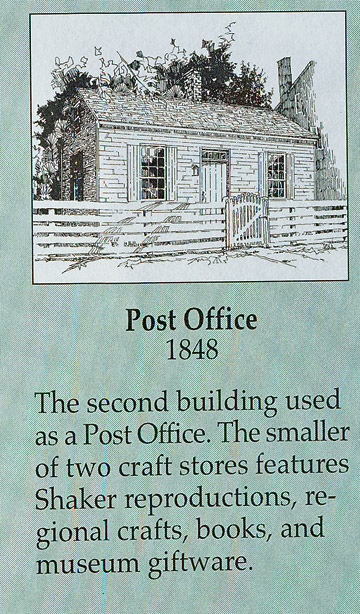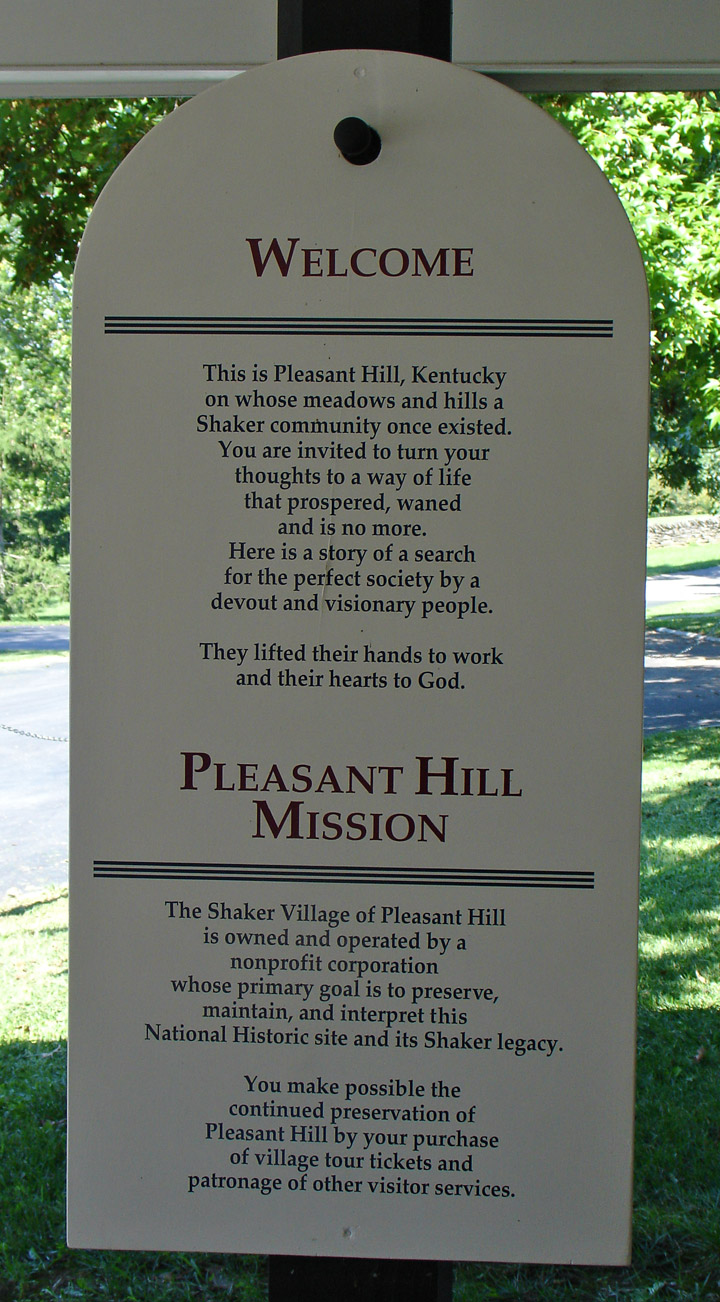 Return to Pleasant Hill Elderhostel page
---
---