Tom Mix Museum
Dewey, Oklahoma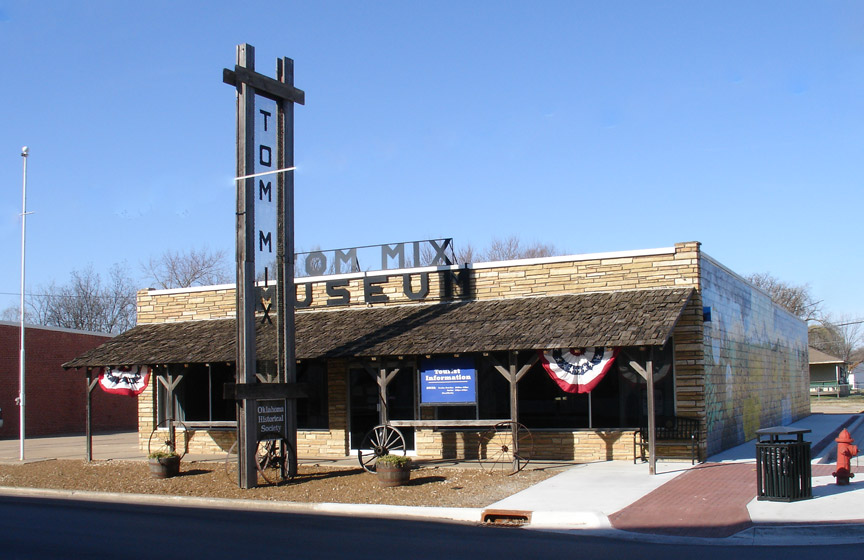 Tom Mix Museum
Thomas Edwin Mix (born Thomas Hezikiah Mix; January 6, 1880 – October 12, 1940) was an American film actor and the star of many early Western movies. He made a reported 336 films between 1910 and 1935, all but 9 of which were silent features. He was Hollywood's first Western megastar and is noted as having defined the genre for all cowboy actors who followed.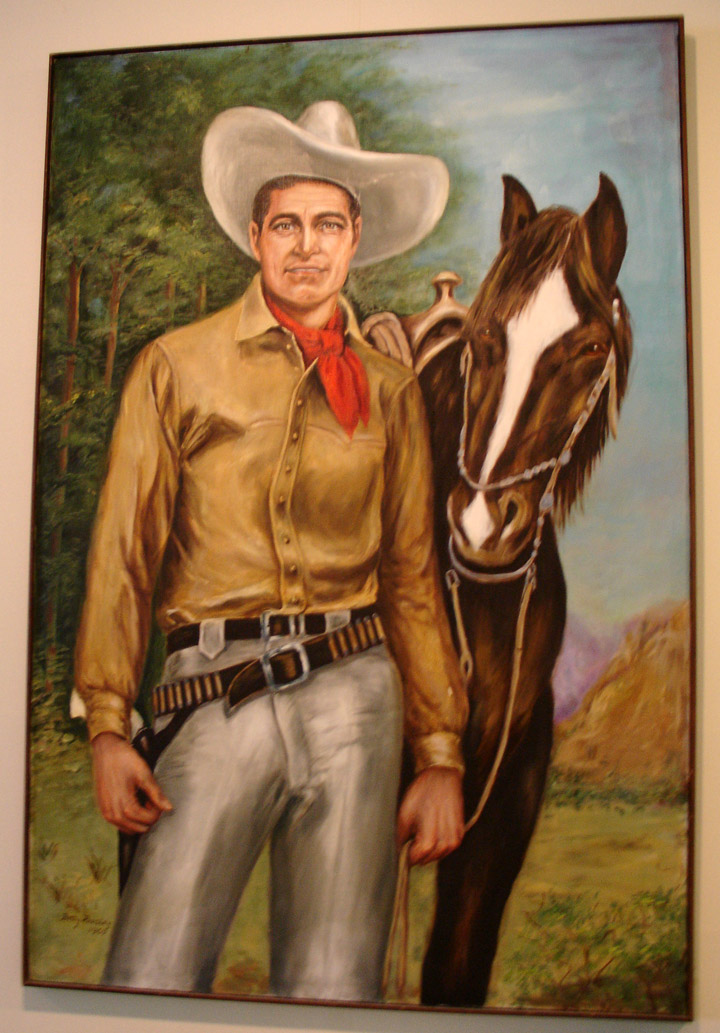 Mix was born into a relatively poor logging family in Mix Run, Pennsylvania, about 40 miles (60 km) north of State College, Pennsylvania. He spent his childhood growing up in nearby Dubois, Pennsylvania learning to ride horses and working on the local ranch owned by John Dubois, a lumber businessman. He had dreams of being in the circus and was rumored to have been caught by his parents practicing knife throwing tricks against a wall using his sister as an assistant. In April 1898, during the Spanish-American War, he enlisted in the Army under the name Thomas E. (Edwin) Mix. His unit never went overseas, and Mix later failed to return for duty after an extended furlough when he married Grace I. Allin on July 18, 1902. Mix was listed as AWOL on November 4, 1902 but was never court martialed or apparently even discharged. His marriage to Allin was annulled after one year. In 1905 Mix married Kitty Jewel Perinne, but this marriage also ended within a year. In 1907 he married Olive Stokes.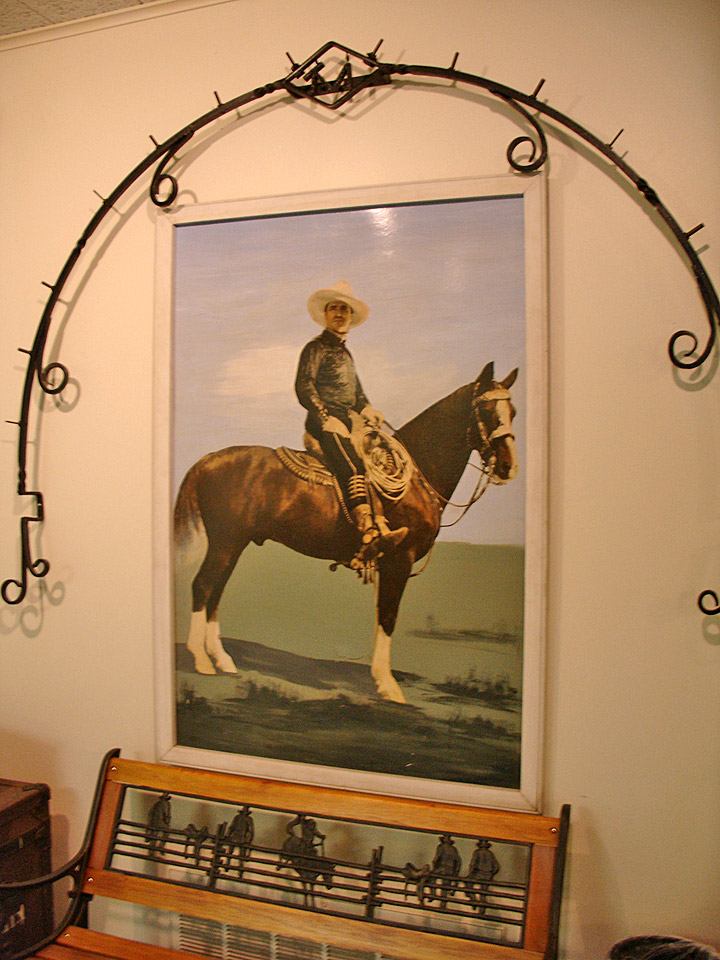 In 1908 Mix rode in Theodore Roosevelt's inaugural parade with a group of 50 horsemen led by Seth Bullock which included several former Rough Riders (years later, Hollywood publicity handouts would muddle this event to mistakenly imply Mix had been a Rough Rider himself.) After working a variety of odd jobs in the Oklahoma Territory, Mix found employment at the Miller Brothers 101 Ranch, reportedly the largest ranching business in the United States and covering 101,000 acres (409 km²), hence its name. He stood out as a skilled horseman and expert shot, winning the 1909 national Riding and Rodeo Championship.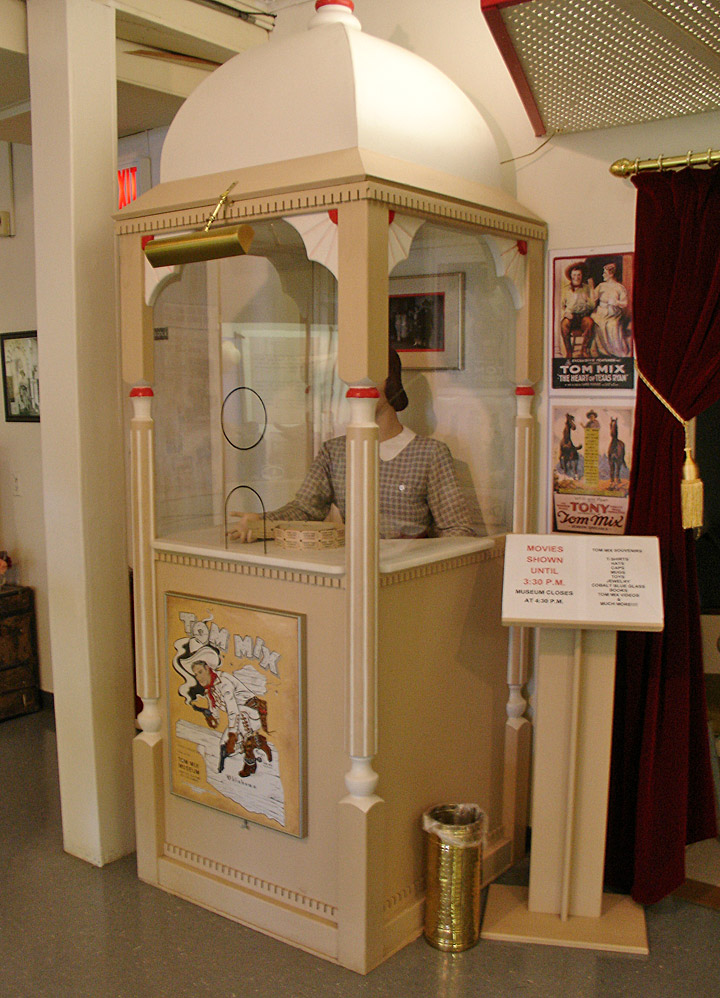 Box Office for a Tom Mix movie
Portion of a Tom Mix movie
as a performer at a Wild West show
Mix began his film career as a supporting cast member with the Selig Polyscope Company. His first shoot in 1910 at their studio in the Edendale district of Los Angeles (now known as Echo Park) was Ranch Life in the Great Southwest, in which he showed his skills as a cattle wrangler. The film was a success and Mix became an early motion picture star. Olive gave birth to their daughter Ruth on July 13, 1912. Mix performed in more than 100 films for Selig, many of which were filmed in Las Vegas, New Mexico. While with Selig he co-starred in several films with Victoria Forde and they fell in love. He divorced Olive Stokes in 1917. By then Selig Polyscope had encountered severe financial difficulties and Tom Mix along with Victoria Forde both subsequently signed with Fox Film Corporation, which had leased the Edendale studio. Mix and Forde married in 1918 and they had a daughter, Thomasina Mix (Tommie), in 1922.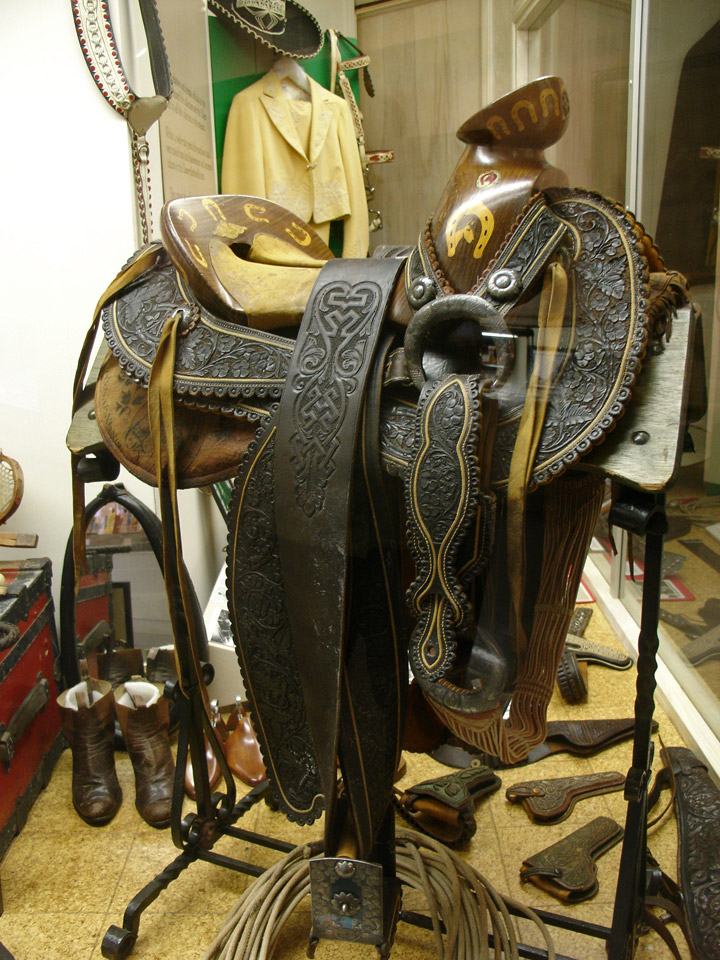 saddle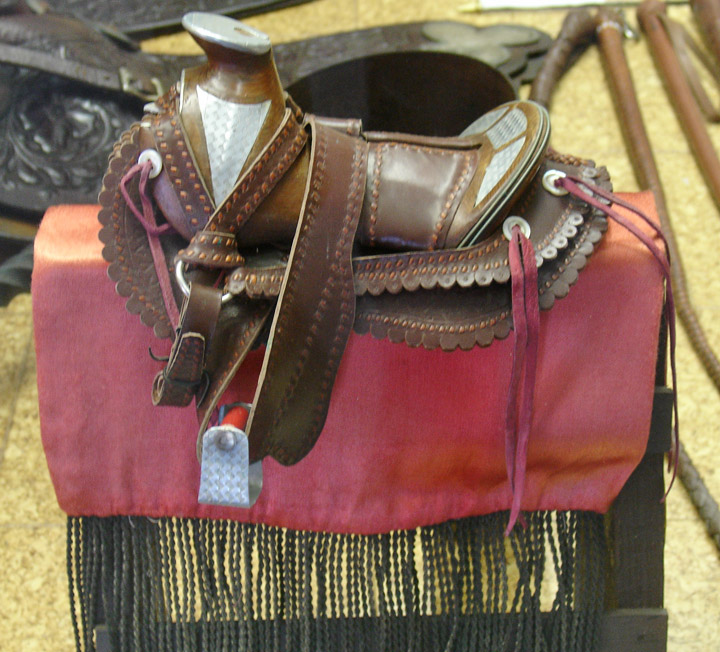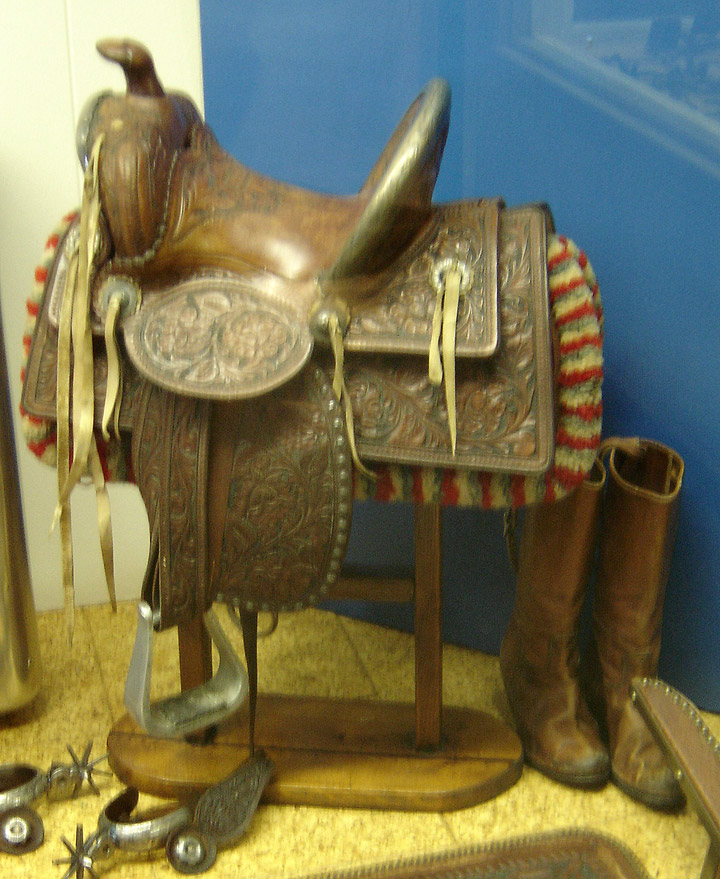 He went on to make more than 160 escapist matinee cowboy films throughout the 1920s. These featured action oriented scripts which contrasted with the documentary style of his work with Selig. Heroes and villains were sharply defined and a clean-cut cowboy always "saved the day." Millions of American children grew up watching his films on Saturday afternoons. Mix did his own stunts and was frequently injured.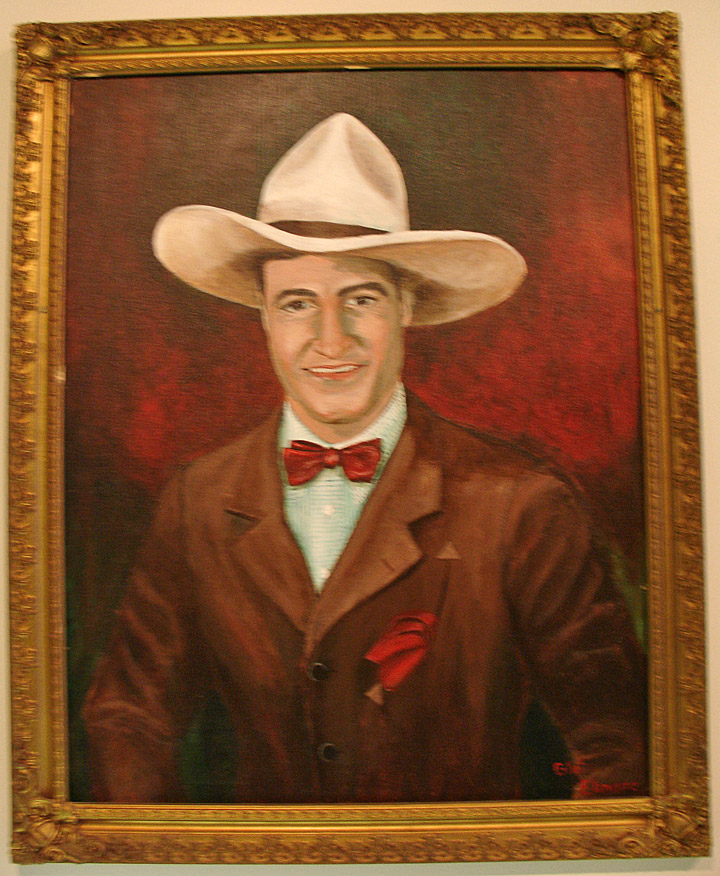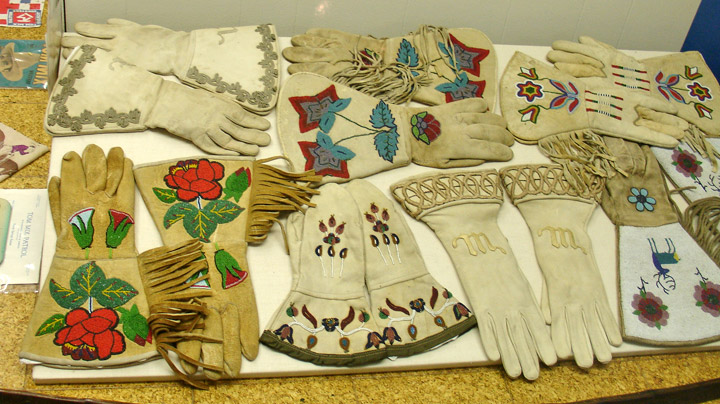 some of his movie gloves
Mix's salary at Fox reached $17,500 a week. His performances weren't noted for their realism but for screen-friendly action stunts and horseback riding, attention-grabbing cowboy costumes and showmanship. At the Edendale lot Mix built a 12 acre shooting set called Mixville. Loaded with western props and furnishings, it has been described as a "complete frontier town, with a dusty street, hitching rails, a saloon, jail, bank, doctor's office, surveyor's office, and the simple frame houses typical of the early Western era." Near the back of the lot an Indian village of lodges was ringed by miniature plaster mountains which on screen were said to be "ferociously convincing." The set also included a simulated desert, large corral and a ranch house with no roof, to facilitate interior shots.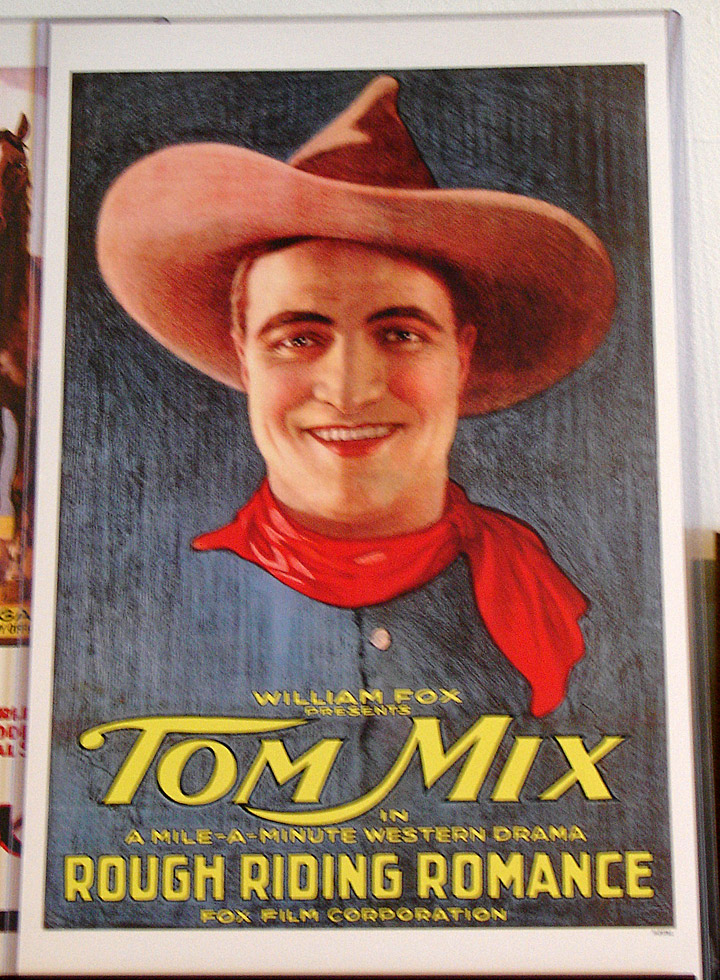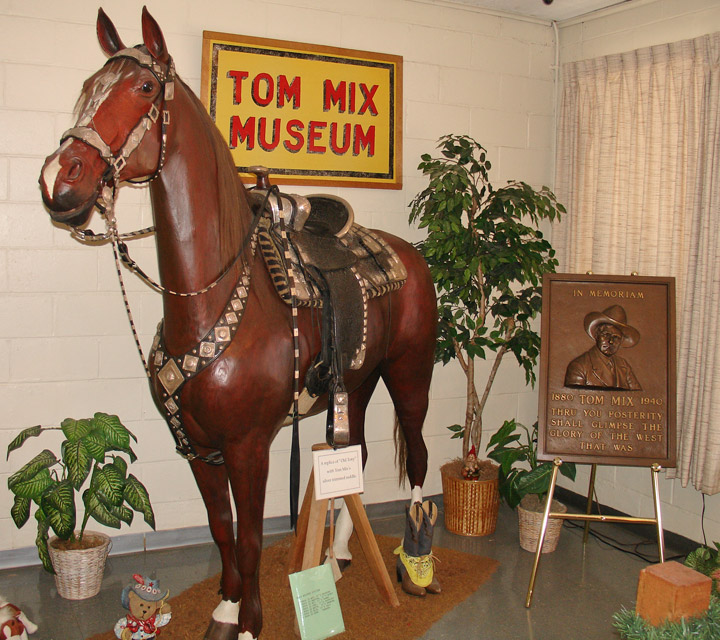 During 1929, Mix's last year in silent pictures, he worked for Film Booking Office, a small movie production and project packaging company run by Joseph P. Kennedy Sr. Mix was 49 and by most accounts he was ready to retire from the movies. That same year, Mix was a pallbearer at the funeral of Wyatt Earp (during which he reportedly wept).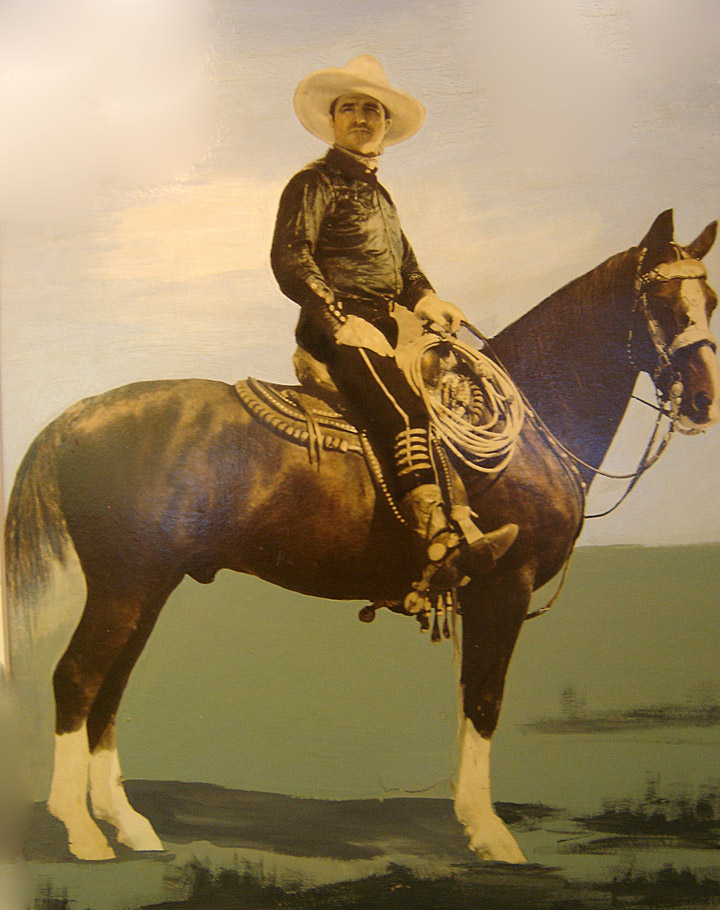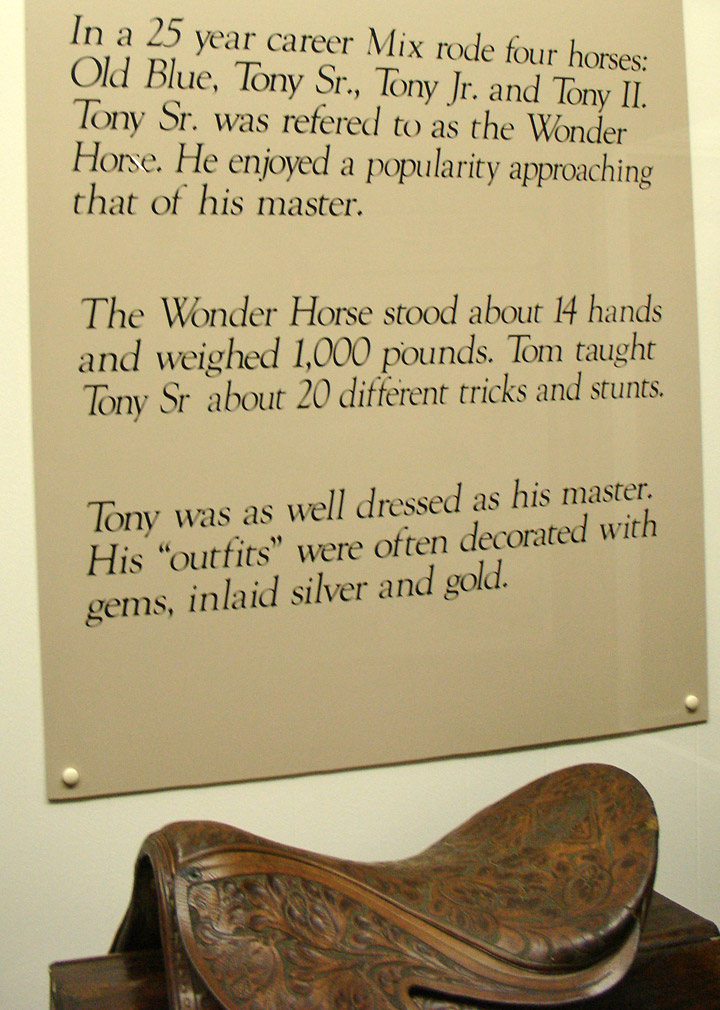 Mix appeared with the Sells-Floto Circus in 1929, 1930 and 1931 at a reported weekly salary of $20,000. He and Forde were divorced in 1931. Meanwhile the Great Depression (along with the actor's free spending ways and many wives) had reportedly wiped out most of his savings. In 1932 he married his fifth wife, Mabel Hubbard Ward. Universal Pictures approached him that year with an offer to do talkies which included script and cast approval. He did 9 pictures for Universal, but because of injuries he received while filming he was reluctant to continue with any more. Mix then appeared with the Sam B. Dill circus, which he reportedly bought two years later (1935). In 1933 Ralston-Purina obtained his permission to produce a Tom Mix radio series, Tom Mix Ralston Straight Shooters, which, except for one year during World War II, was popular throughout most of the 1930s and into the early 1950s. (Mix never appeared on these broadcasts and was instead played by voice actors.) His last screen appearance was a 15 episode serial for Mascot Pictures called The Miracle Rider (1935), for which he was paid $40,000 for four weeks of filming. Also that year, Texas governor James Allred named Mix an honorary Texas Ranger. Mix went back to circus performing, this time with his eldest daughter Ruth who had appeared in some of his films. In 1938 Mix went to Europe on a promotional trip, while his daughter Ruth stayed behind to manage his circus, which soon failed. He later excluded her from his will. He had reportedly made over $6,000,000 (approaching $400 million in early 21st century, inflation adjusted values) during his 26 year career in the movies.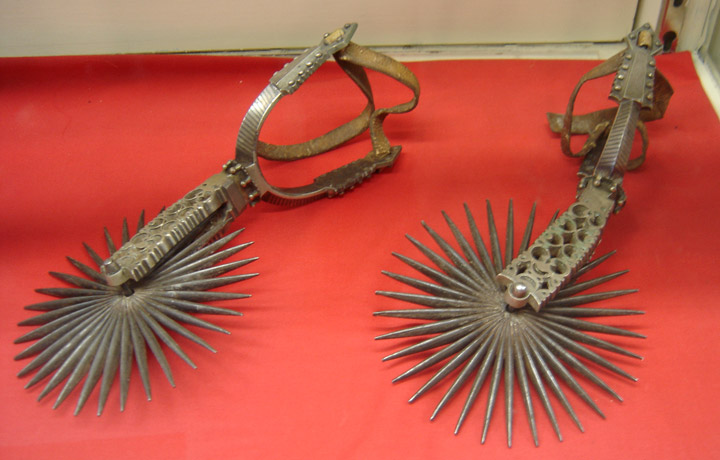 spurs
On the afternoon of October 12, 1940 Mix was driving his 1937 Cord 812 Phaeton near Florence, Arizona (between Tucson and Phoenix) on a two-lane road when he came upon construction barriers at a bridge previously washed away by a flash flood. A work crew watched as he was unable to brake in time and his car slid into a gully. A large, polished aluminum suitcase he had put on the seat behind him flew forward and struck Mix in the back of the head, shattering his skull and breaking his neck. The 60 year old actor was killed almost instantly. Accounts vary as to whether Mix was speeding before the accident, along with the role alcohol consumption may have played.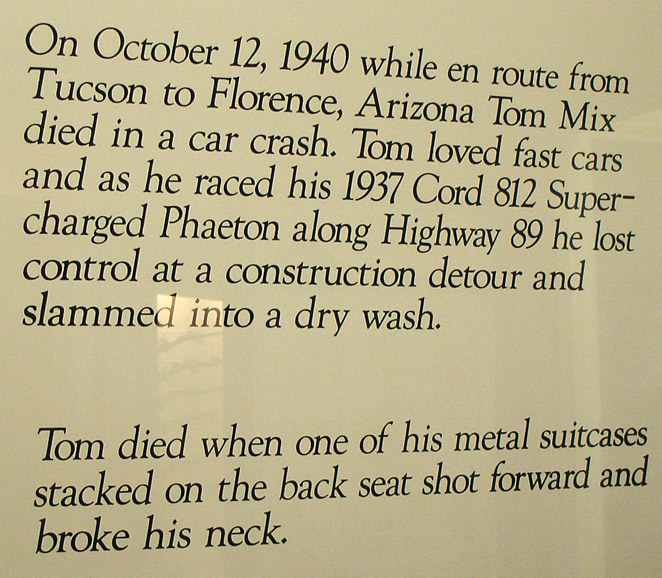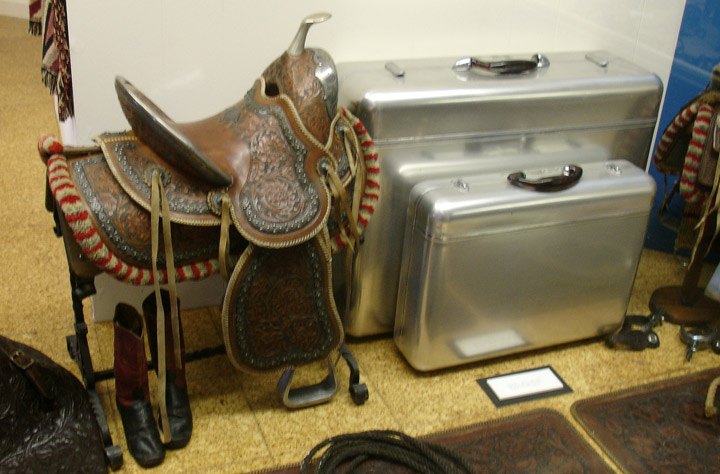 the Aluminum suitcases which broke his neck leading to death
The site of his death is located on what is now Arizona State Route 79. There is an historical marker and the gully is named Tom Mix Wash. Mix is interred in the Forest Lawn Memorial Park Cemetery in Glendale, California.
Text from Wikipedia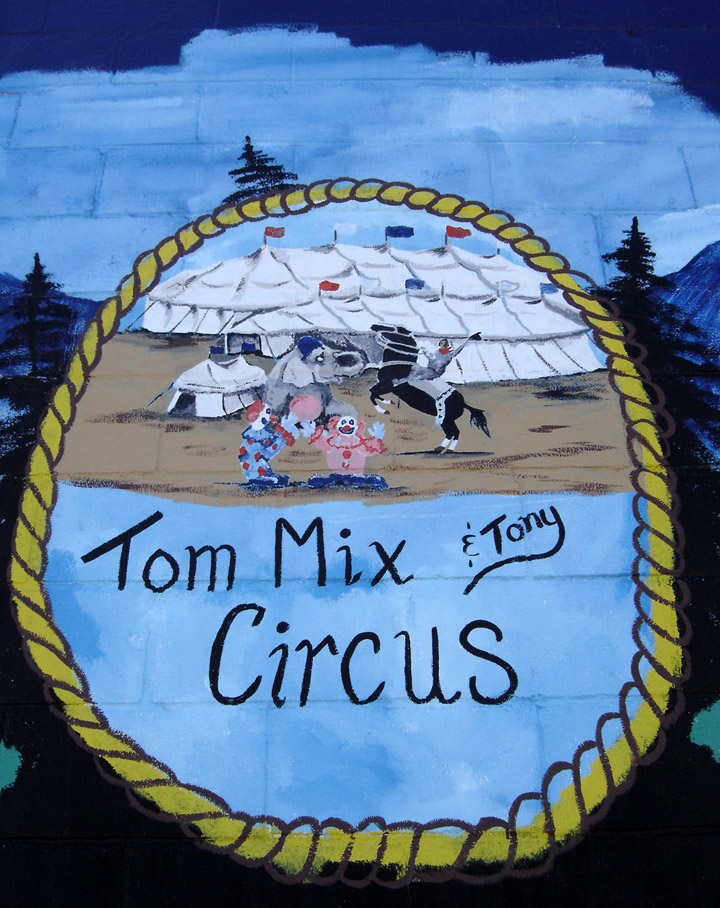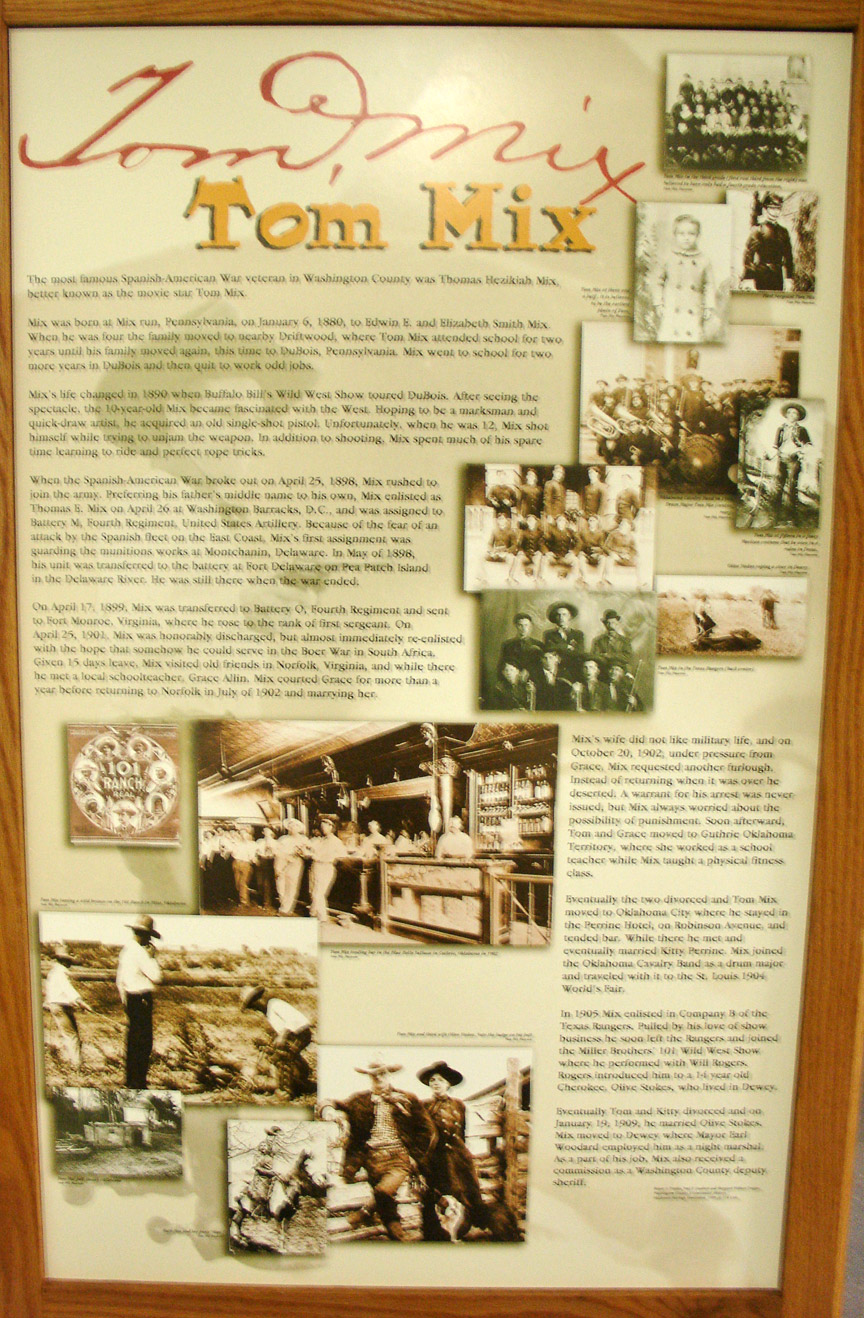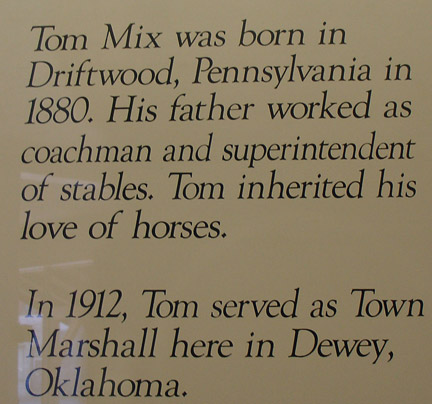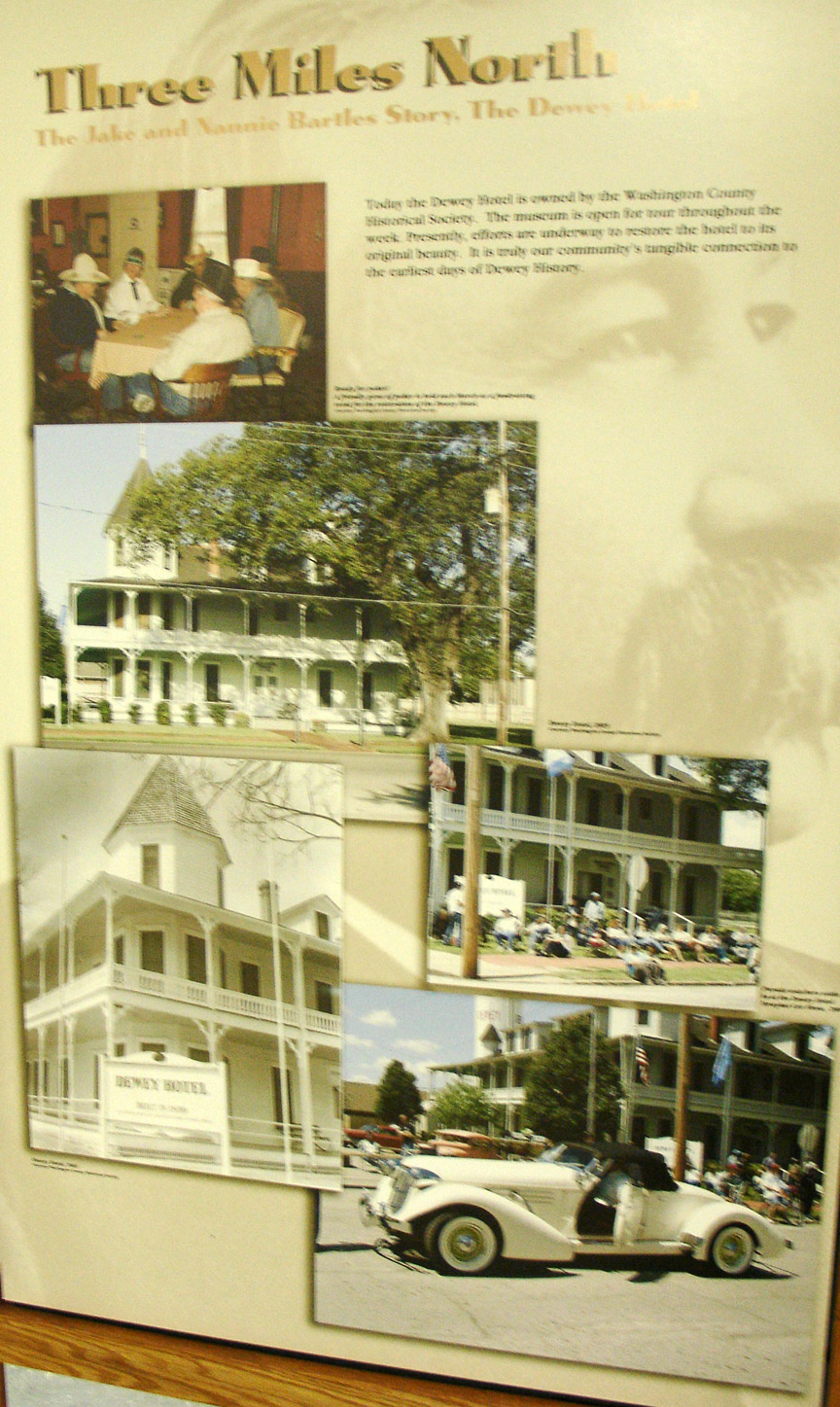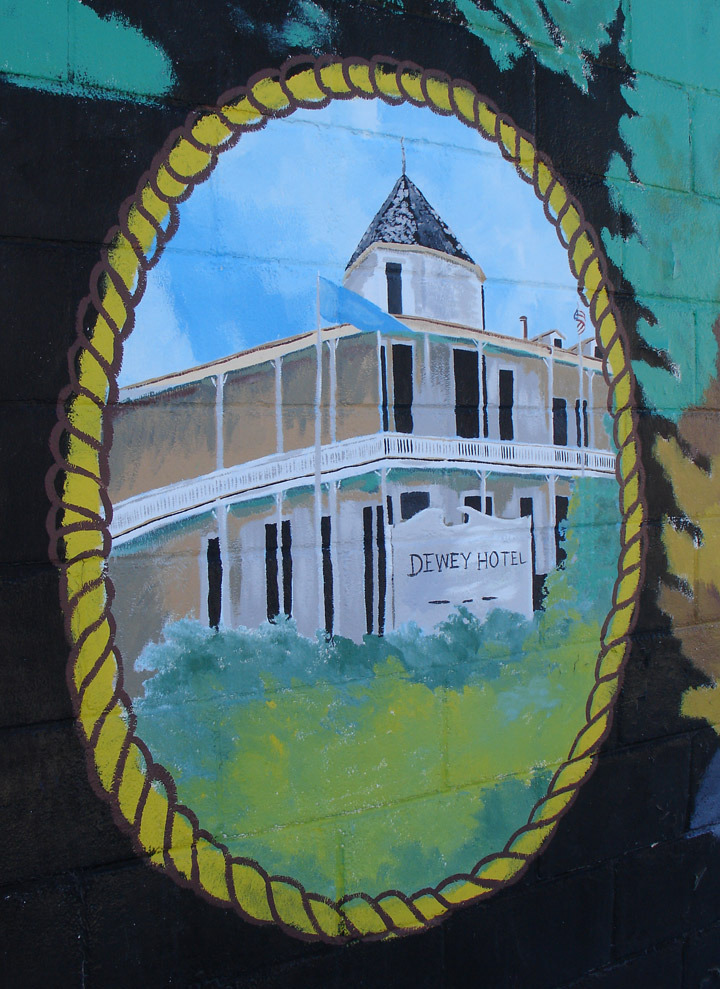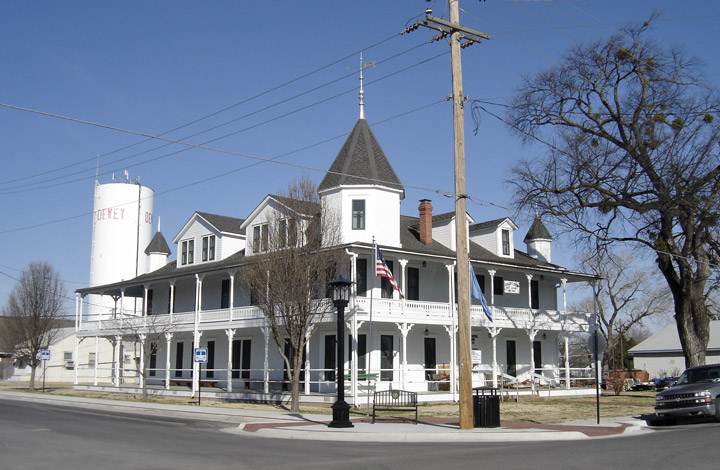 Dewey Hotel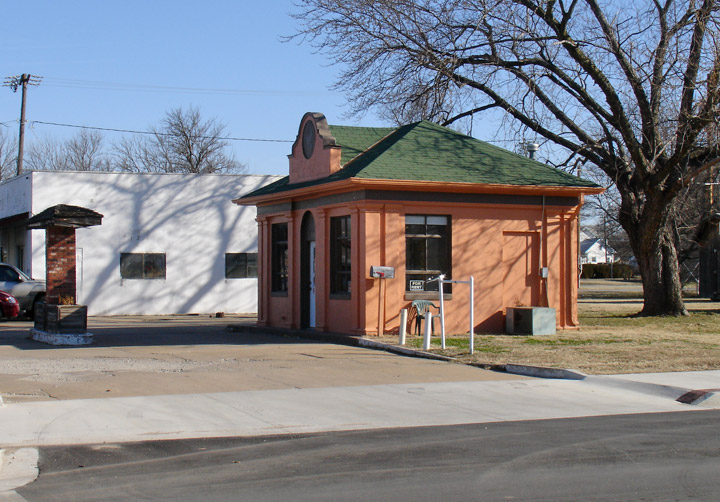 Old service station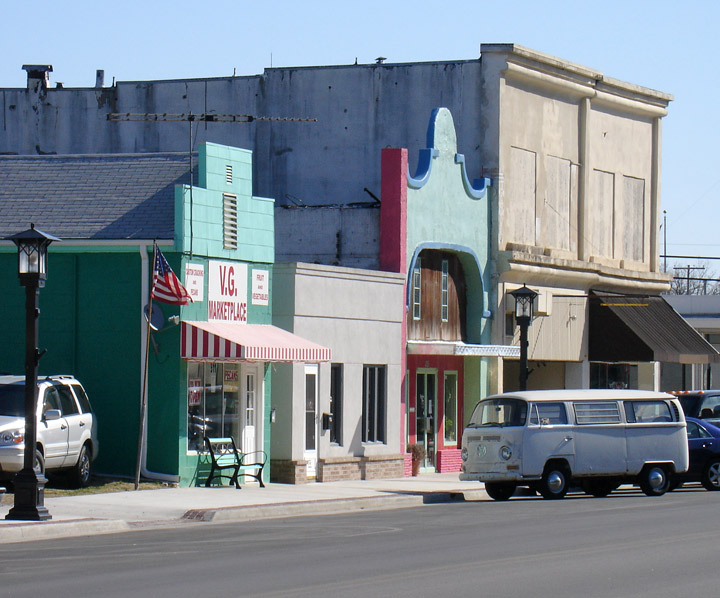 main street, Dewey
Bank building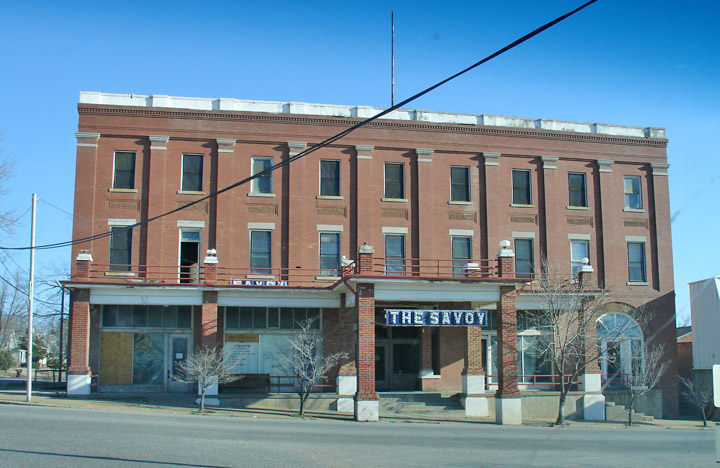 the Savoy Hotel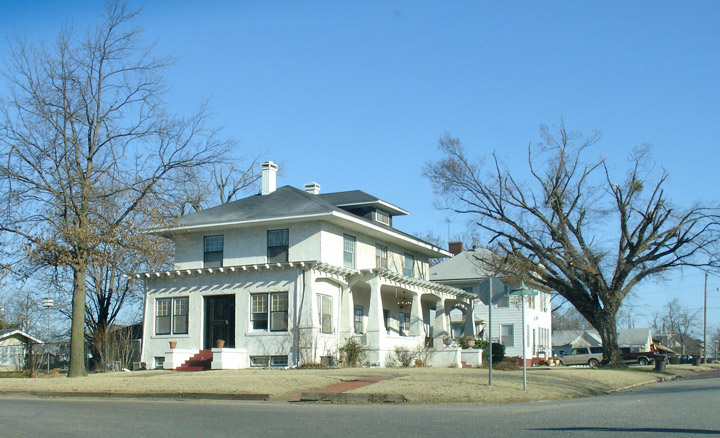 Oklahoma residence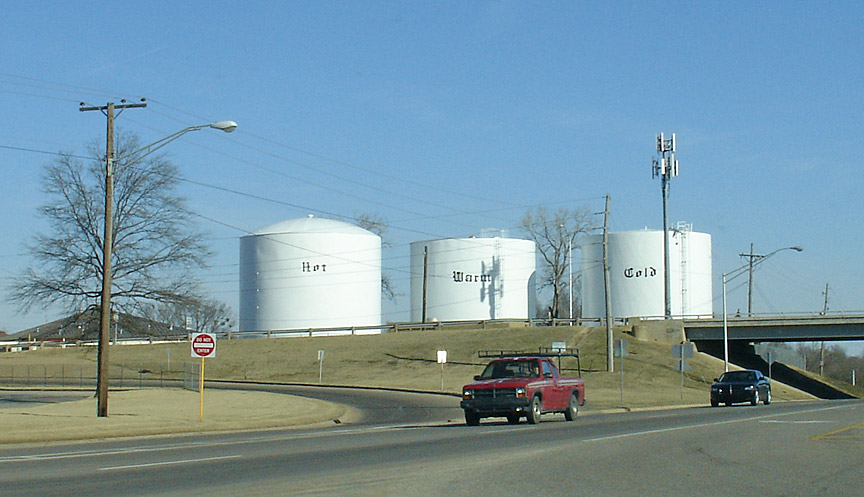 Hot Warm or Cold
---
---