Copper Mine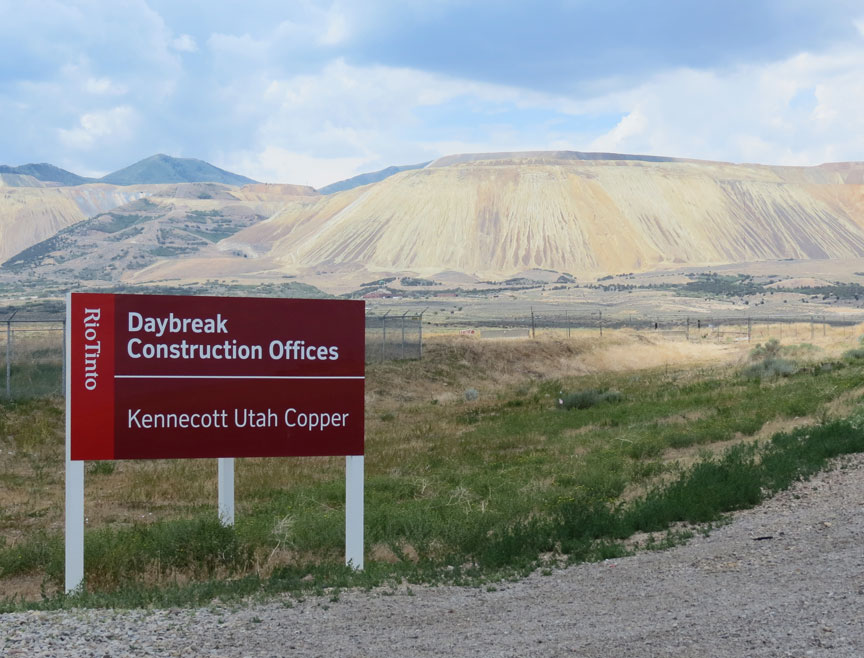 Kennecott Utah Copper Corporation (KUCC), a division of Rio Tinto Group, is a mining, smelting, and refining company. Its corporate headquarters are located in South Jordan, Utah, USA. Kennecott operates the Bingham Canyon Mine, one of the largest open-pit copper mines in the world in Bingham Canyon, Salt Lake County, Utah. The company was first formed in 1898 as the Boston Consolidated Mining Company. The current corporation was formed in 1989.

The Kennecott Utah Copper Company had its start when Enos A. Wall realized the potential of copper deposits in Bingham Canyon, 15 miles (24 km) southwest of Salt Lake City, Utah in 1887 and acquired claims to the land. Underground mining in the area was begun in 1890, and Daniel C. Jackling and Robert C. Gemmell, both engineers, examined Wall's properties and recommended open-pit mining. In 1898, Samuel Newhouse and Thomas Weir formed the Boston Consolidated Mining Company.

Bingham Canyon Mine
Jackling and Wall formed the Utah Copper Company in 1903, and the company immediately started a pilot mill at Copperton. With financing from Guggenheim Exploration, the first digging began in 1906. The same year, the Kennecott Mines Company was formed in Alaska, named after explorer and naturalist Robert Kennicott. A smelter was also started at Garfield by the American Smelting and Refining Company (ASARCO) to refine the Bingham ore.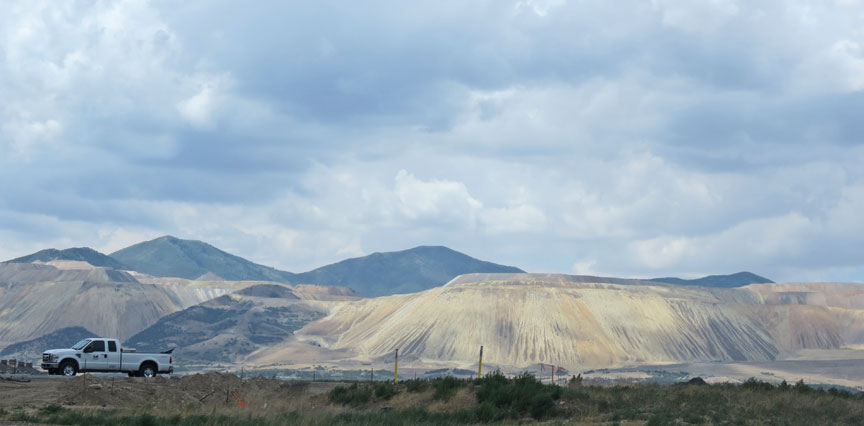 In 1907, the Utah Copper mill in Magna started operation. Utah Copper and Boston Consolidated merged in 1910, and in 1915, Kennecott acquired 25% interest in the company. The Bingham and Garfield Railway opened in 1911 to transport the ore, replacing the Denver and Rio Grande Railroad's line. In 1936, Kennecott acquired all the assets of the Utah Copper Company.

During World War II, Bingham set new world records for copper mining and produced about 30% of the copper used by the Allies. Many women worked in the mines, mills, and smelters.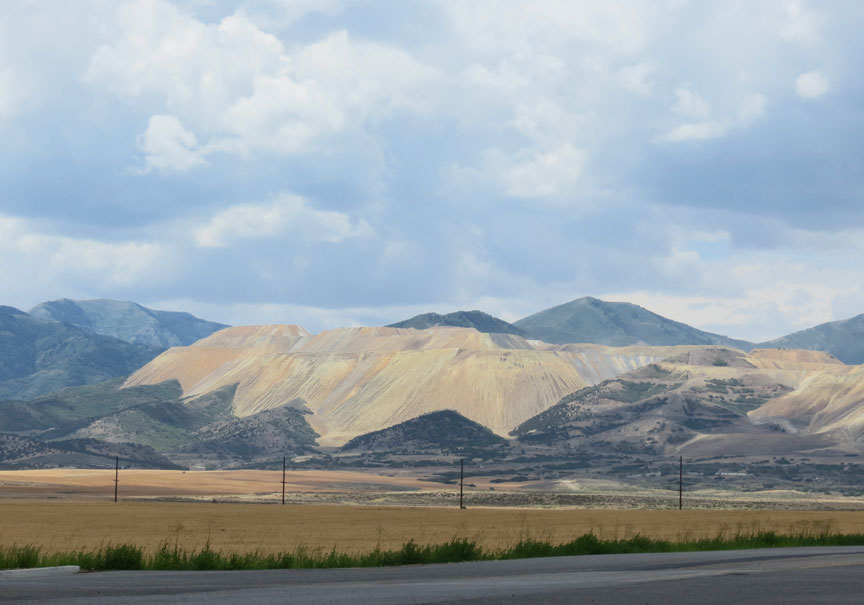 On September 9, 1949 three company officers were killed in an airplane bombing known as the Albert Guay Affair in Quebec: the retiring president E.T. Stannard; his designated successor, Arthur D. Storke; and R.J. Parker, a vice-president. Charles Cox, formerly head of Carnegie-Illinois Steel, was hired shortly after to fill the executive vacuum.

By 1961, Kennecott's copper mines included four large open pits in the Arizona, New Mexico, and Nevada, and one underground mine in Chile. As the mine in Utah expanded, it subsumed the land on which the town of Bingham was built, and the city ceased to exist in 1971.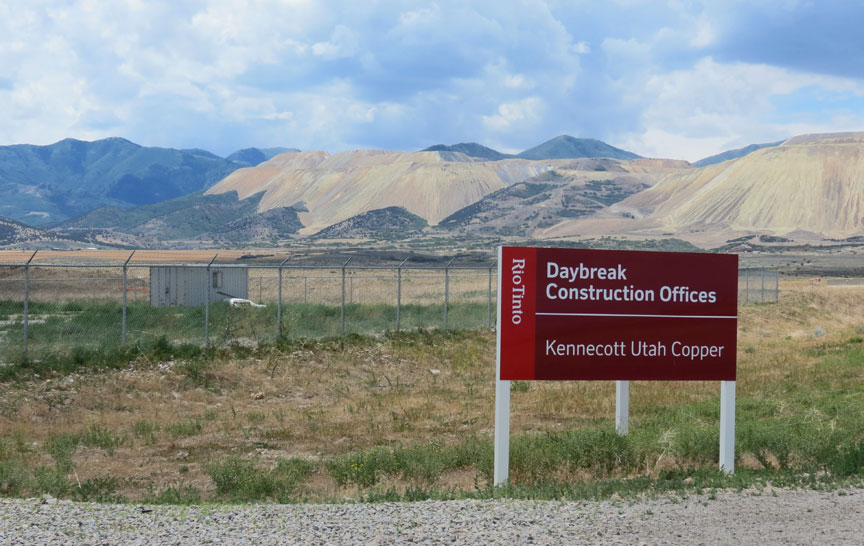 In 1981, a world-wide fall in copper prices brought about the acquisition of Kennecott by Standard Oil of Ohio (SOHIO). Production was interrupted from 1985 to 1987. In the latter year, British Petroleum acquired SOHIO, and Kennecott became part of BP Minerals America. In 1989 Rio Tinto Zinc (RTZ) purchased mining assets from BP. Kennecott Utah Copper Corporation was formed by Rio Tinto in 1989 as a new mining company under the laws of the State of Utah.

Today, as the second largest copper producer in the United States, Kennecott Utah Copper provides about 18-25% percent of the U.S.'s copper needs. Kennecottís Bingham Canyon Mine is one of the largest man-made excavations in the world. It is one of the top producing copper mines in the world with cumulative production at more than 18.7 million tons of copper. Every year, Kennecott produces approximately 300,000 tons of copper, along with 500,000 ounces of gold, 4 million ounces of silver, about 30 million pounds of molybdenum, and about 1 million tons of sulfuric acid, a by-product of the smelting process. Since Rio Tinto purchased Kennecott Utah Copper in 1989 it has invested about $2 billion in the modernization of KUCís operations. KUCC has also spent more than $350 million on the cleanup of historic mining waste and $100 million on groundwater cleanup. Rio Tinto employs 2,400 people and hundreds of contractors in Utah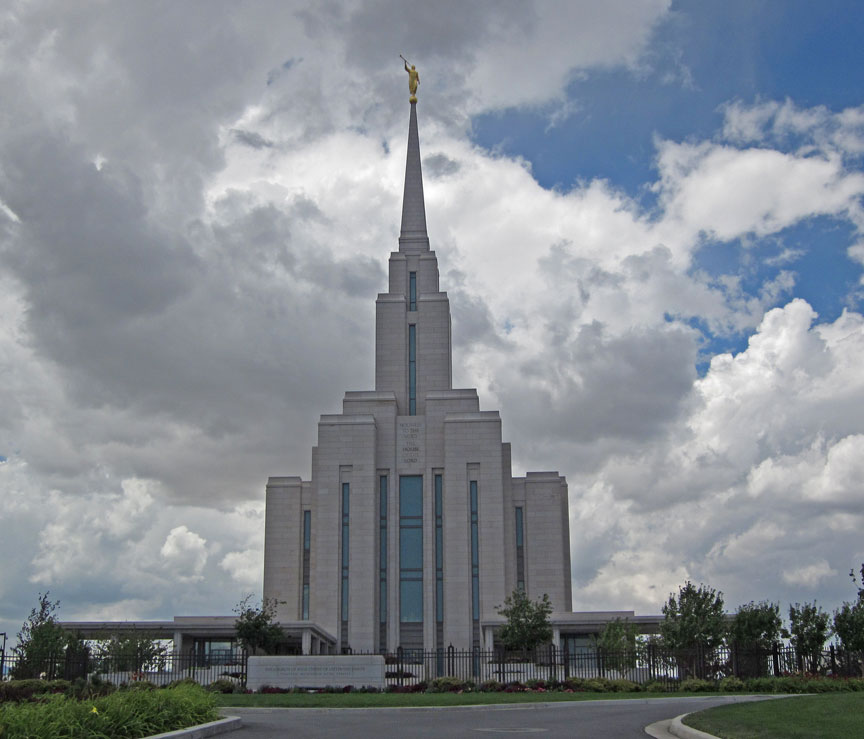 LDS Temple in Daybreak Community
Significant groundwater contamination exists in the aquifer down gradient of the Bingham Canyon mining operations. Approximately 80 square miles (210 km2) are impacted in the southwest portion of Salt Lake County. Because of the remediation efforts, which include more than a $100 million dollar investment in a reverse osmosis facility, Kennecott's South End (location of the contaminated aquifer) was removed from the United States Environmental Protection Agency (EPA) National Priorities List (NPL). This investment represents one of many remediation projects along the Oquirrh Mountains to clean up historic mining sites. To date, Kennecott Utah Copper has remediated more than 10,000 acres (40 km2) of the total 40,000 acres (160 km2) impacted by mining at a cost of more than $450 million. KUCC is considering possible alternatives that will keep the Bingham Canyon Mine open for another couple decades. The open pit operations are projected to extend to 2019.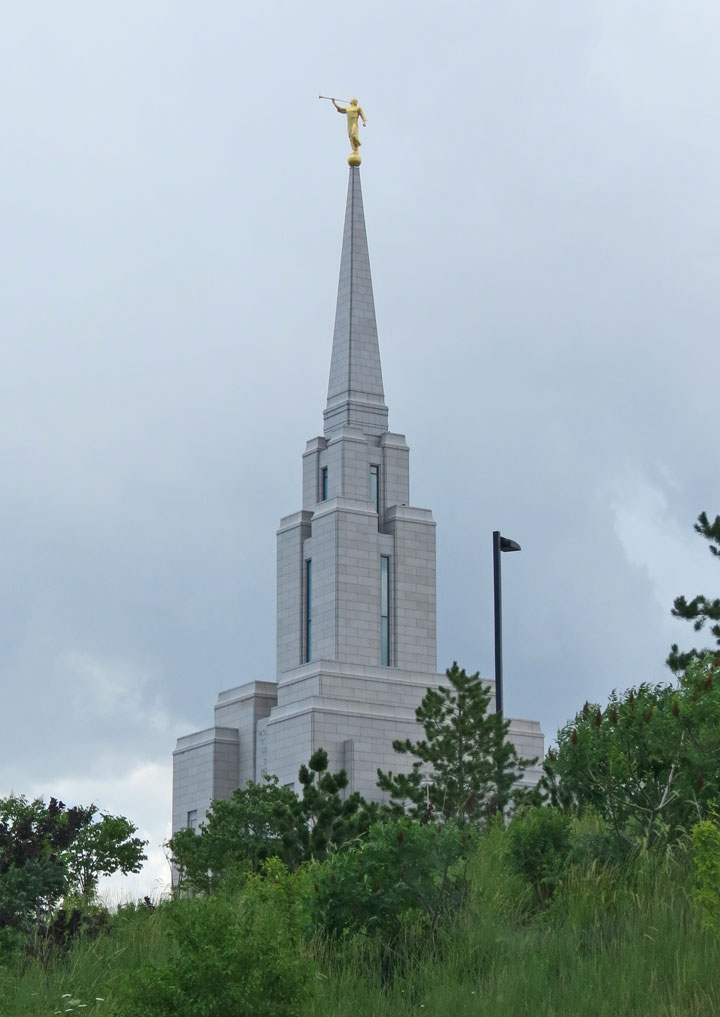 Another Rio Tinto-owned company manages the non-mining land and water assets previously owned by KUCC, Kennecott Land Company. Kennecott Land was established by Rio Tinto in April 2001 to develop surplus mining land. Daybreak Community, the first part of the process, is situated on 4,126 acres (16.70 km2) in the city of South Jordan where 20,000 homes and up to 14,000,000 square feet (1,300,000 m2) of commercial space are planned. Opened in 2009, Daybreak's first commercial center, SoDa row, contains a boutique, restaurants, hair salon and more.
Text from Wikipedia
---
---